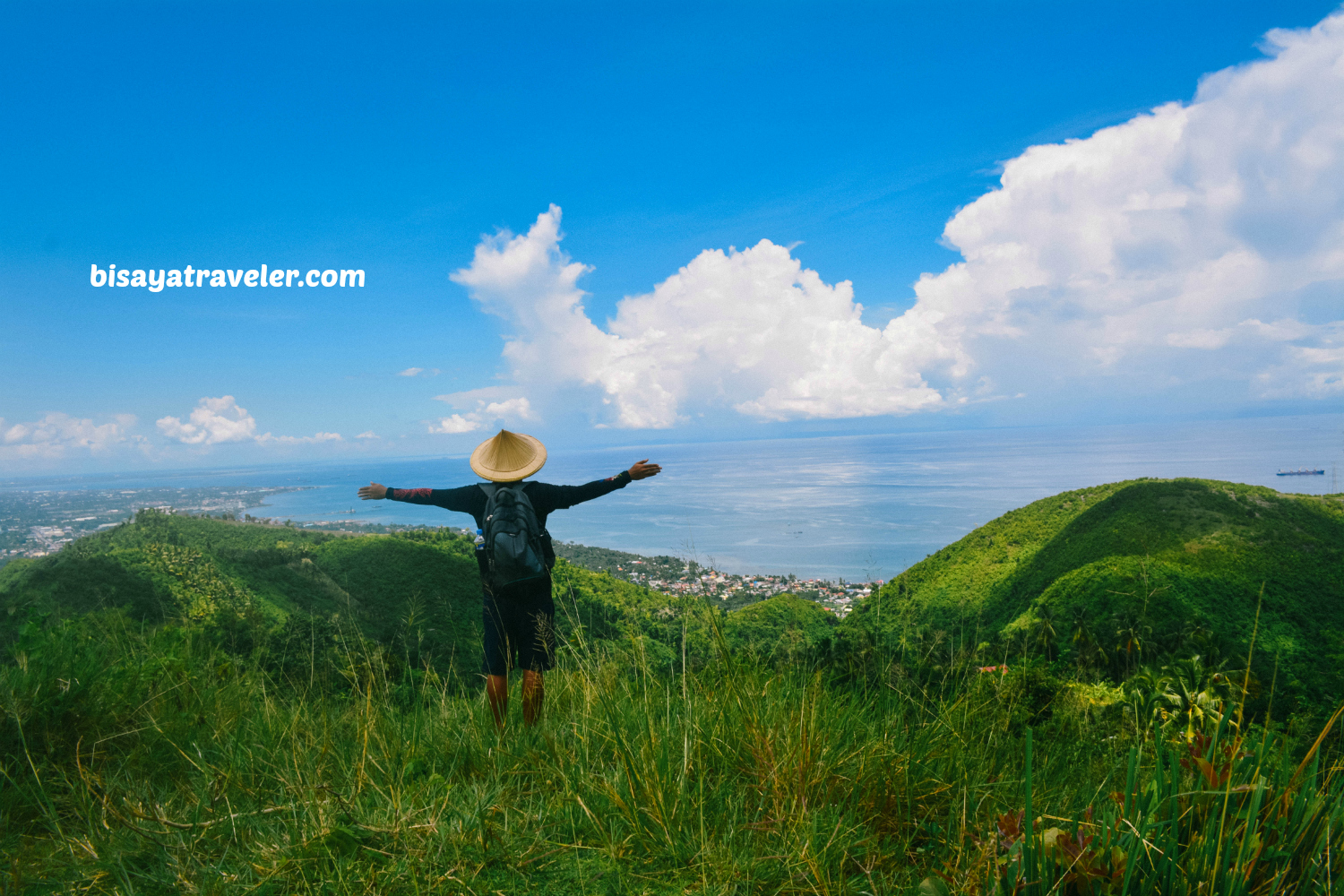 Mount Magdook: The Art of Hiking Without A Plan In Naga, Cebu
On my first series of adventures with Team Bang, I planned everything carefully. Whether I was hiking with a 4-man team or going on an island-hopping trip with over a dozen of adventurers, I was on top of everything, making sure our trip goes smoothly. But, over the past 6 months, I've drastically changed the way I plan my escapades. Nowadays, I'm more of a spontaneous last-minute planner, who rarely travels with a definite itinerary, especially when exploring a hidden gem like Mount Magdook. When things go wrong or plans change, I simply roll with it, and make the most out of the situation.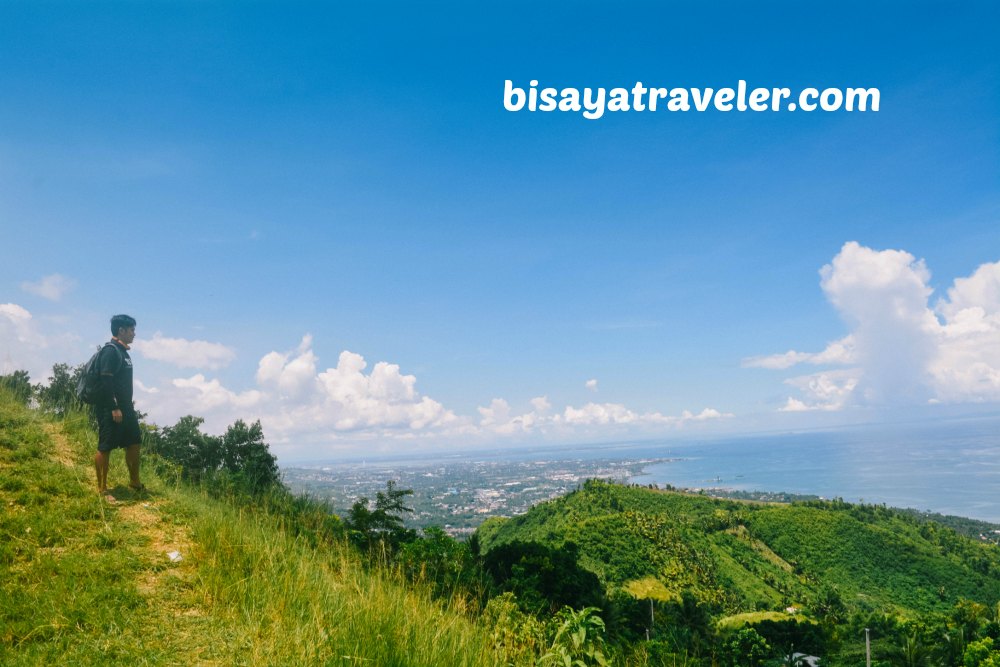 A few days ago, I once again hit the trail without a plan. With little online information about Mount Magdook and Pangilatan Peak, we ventured into the unknown, reaching the mountain in a rather traditional and old-school manner – by asking the locals.  As an added bonus, we got to scale one of Cebu's most famous mainstream peaks – Mount Naupa.
Our Mount Magdook adventure
Our Mount Magdook started with a meet-up at Tinong's Bakery in Tungkop, Minglanilla. As always, I was joined by my fun-loving teammates, including Gelique, Jovy, Shiela and Team Bang's undisputed heart-rob – Kevin. To make things even better and more interesting, there were a couple of joiners for this hike – Mel and Reymund or AKA Idol from our Spartan trail hike.
Once the troop was assembled, we wasted no time, and asked the habal-habal ninjas to drive us the base of our first destination – Pangilatan Peak.
The drivers, however, were a bit hesitant, to take us the starting point of our hike to Pangiltan Peak.
"The road is too steep for my motorcycle", one of the group's drivers said. "I suggest that you should go to Mount Naupa", he added.
But, we've been to Mount Naupa on a number of occasions, and we wanted to try something different in Naga City, Cebu, this time around. Luckily, a trio of drivers eventually agreed to take us to Pangiltan Peak.
Once we've agreed on a price, we headed straight to Pangilatan Peak, passing by a bunch of white crosses.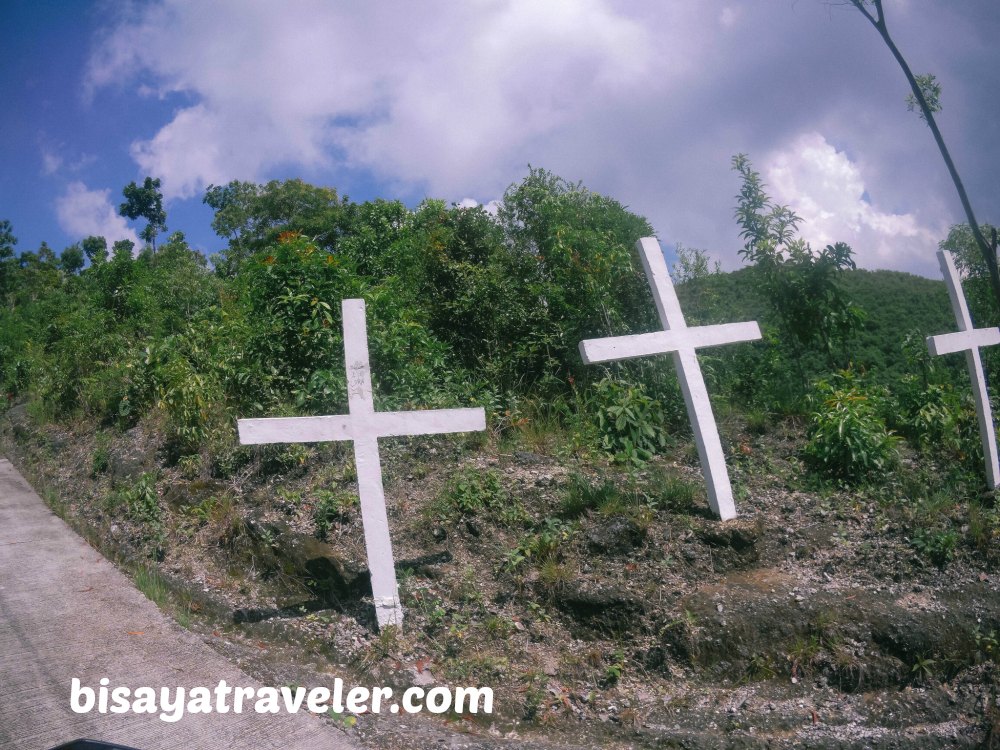 Yes folks, they drove us directly to Pangilatan, meaning we didn't have to take a hike.
"That's it?", asked Shiela who was a little surprised, expecting a short hike to a picturesque mountain.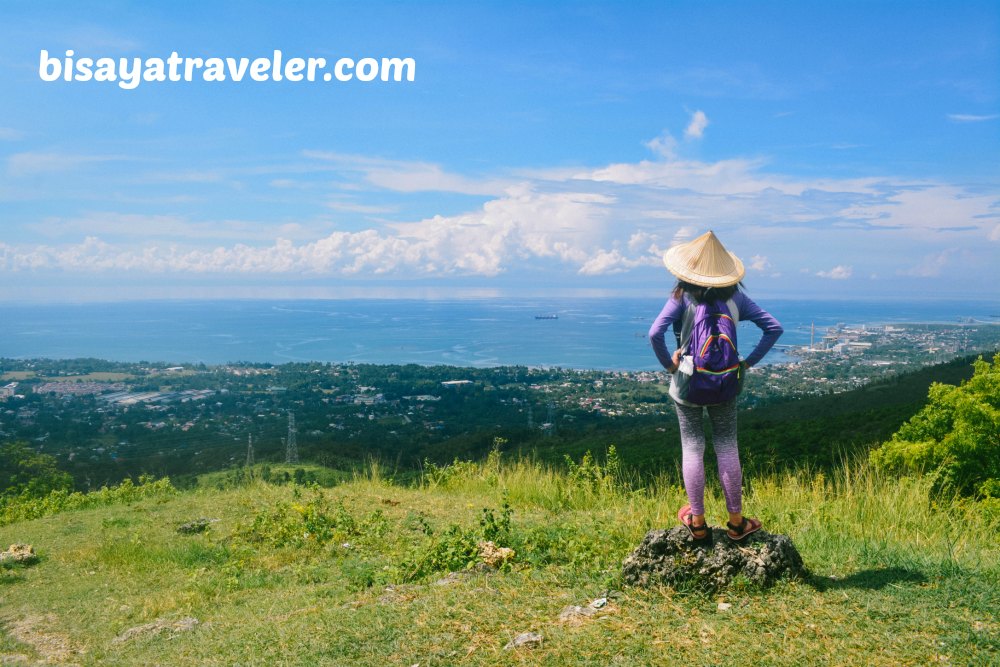 "Yes, this is Pangilatan", replied one of the drivers.
Even though we didn't get a chance to hike, we were still amazed by its overlooking panoramas in Pangilatan.  As a matter of fact, one of the drivers said that Pangilatan's views are better than the ones in Mount Naupa.
Here, we were treated to sweet views of Minglanilla, Naga, SM Seaside, and some parts of Metro Cebu.
As usual, we made a plethora of snaps and poses, to capture the sweet moments of our trip.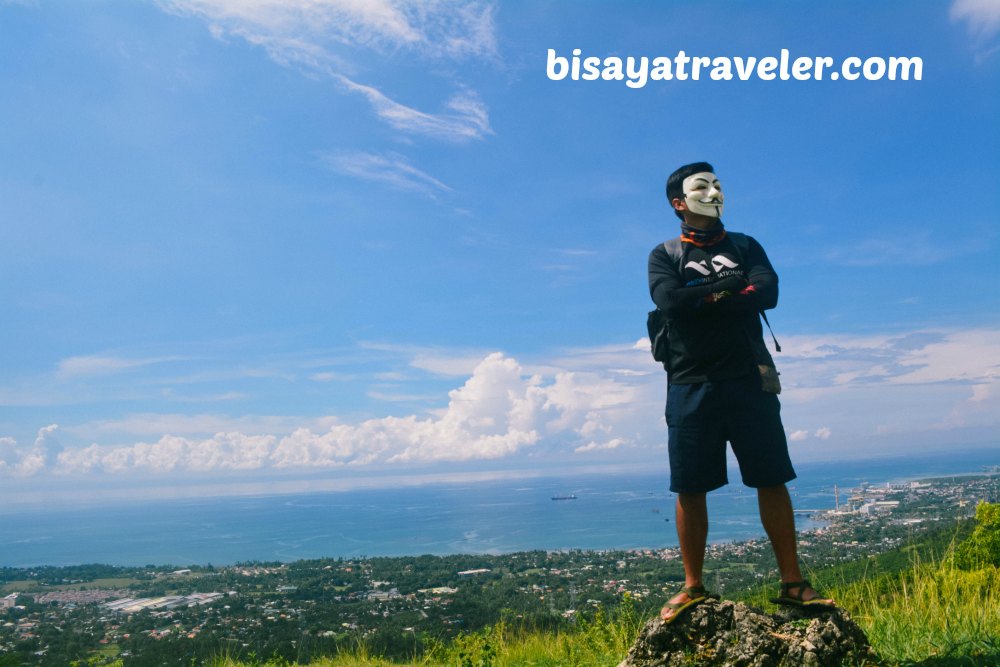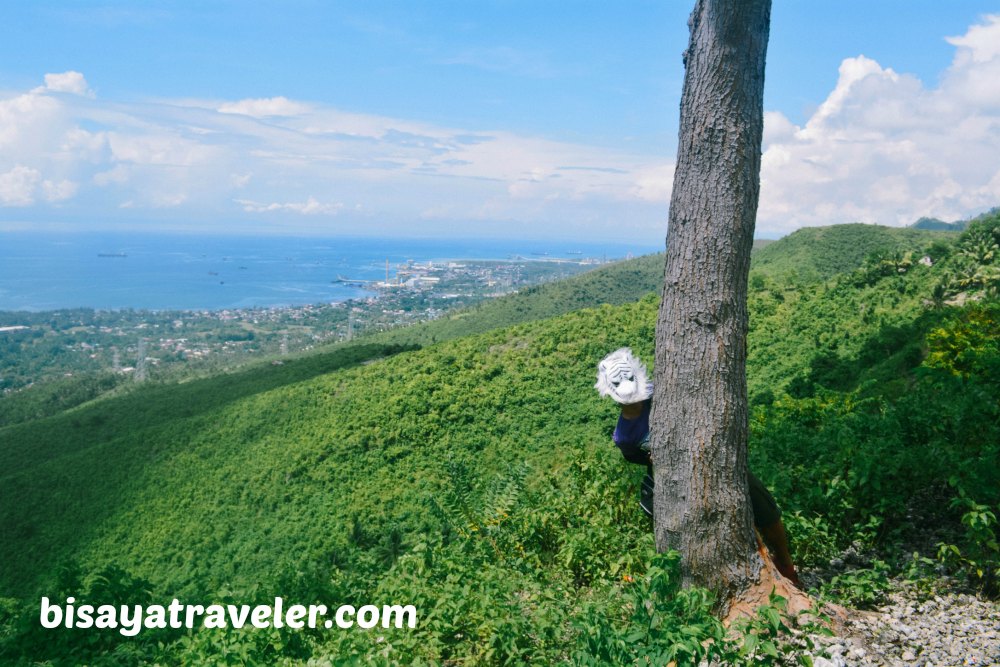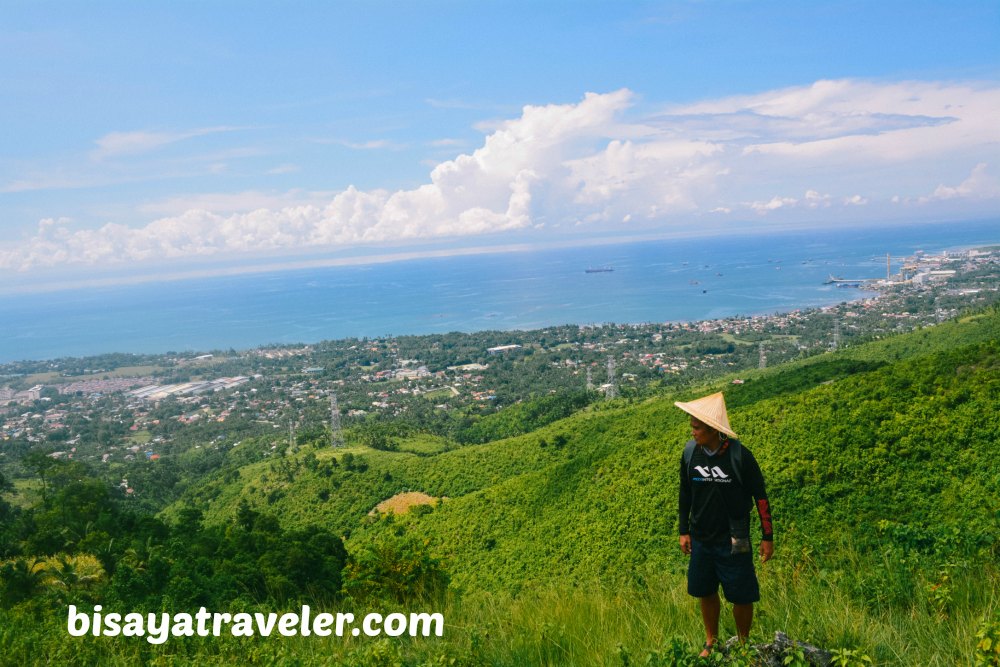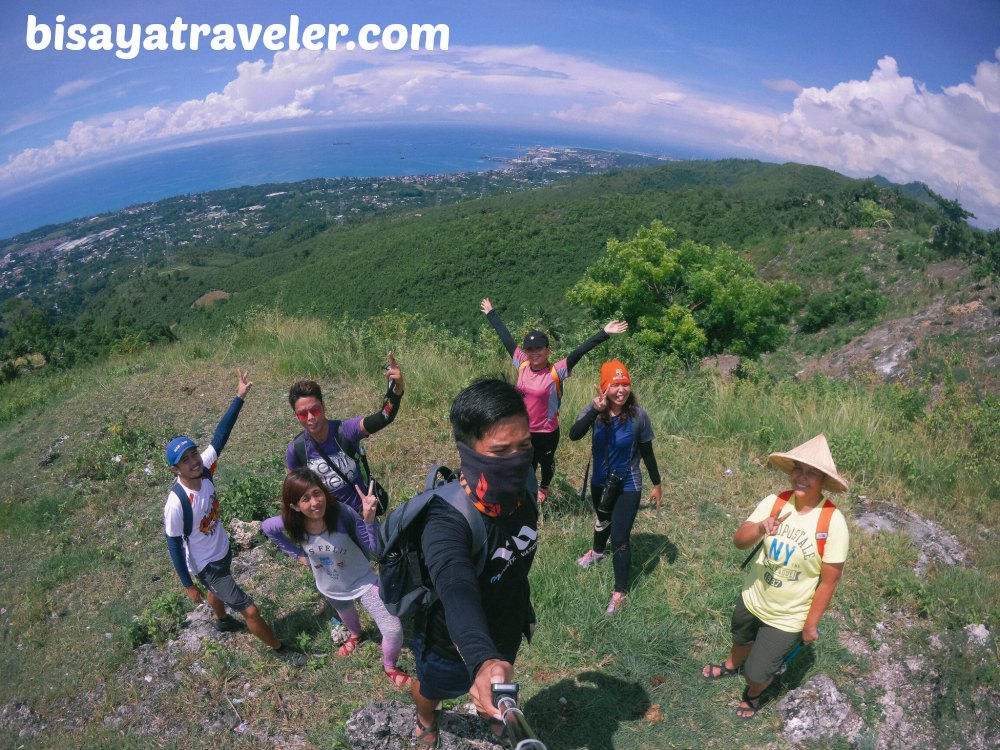 Yet, for all awesome pictures and great vistas, I felt there was something missing.
Maybe, it was because we didn't hike or it looks different from the photo I saw on social media.
And, when I got home later, I checked the photo on my computer, and found out that it looked somewhat different from the Pangilatan Peak I saw on FB.
Nonetheless, we enjoyed every minute of visit to this picturesque vantage point in Naga City. And, at least, I got a few clues on where Pangilatan Peak (the one I saw on social media) is located.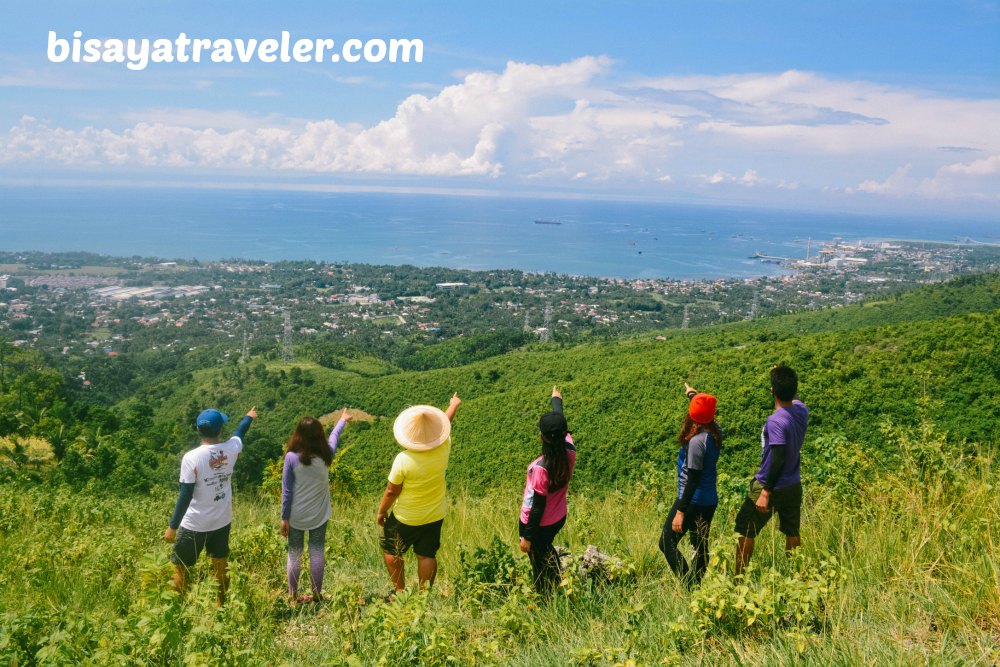 I guess there will be another no-itinerary exploratory hike again in Pangilatan, next month.  Perhaps, I should call it the revenge climb? Nah! Too cheesy for my taste!
Since there was no hiking involved, we decided to do some trailblazing to Rikio in Naga from Pangilatan.
We, then, asked the locals chilling in the area, for directions to Rikio. And guess what, folks? We learned from the locals that there's a way to Mount Magdook from Pangilatan. Yippee!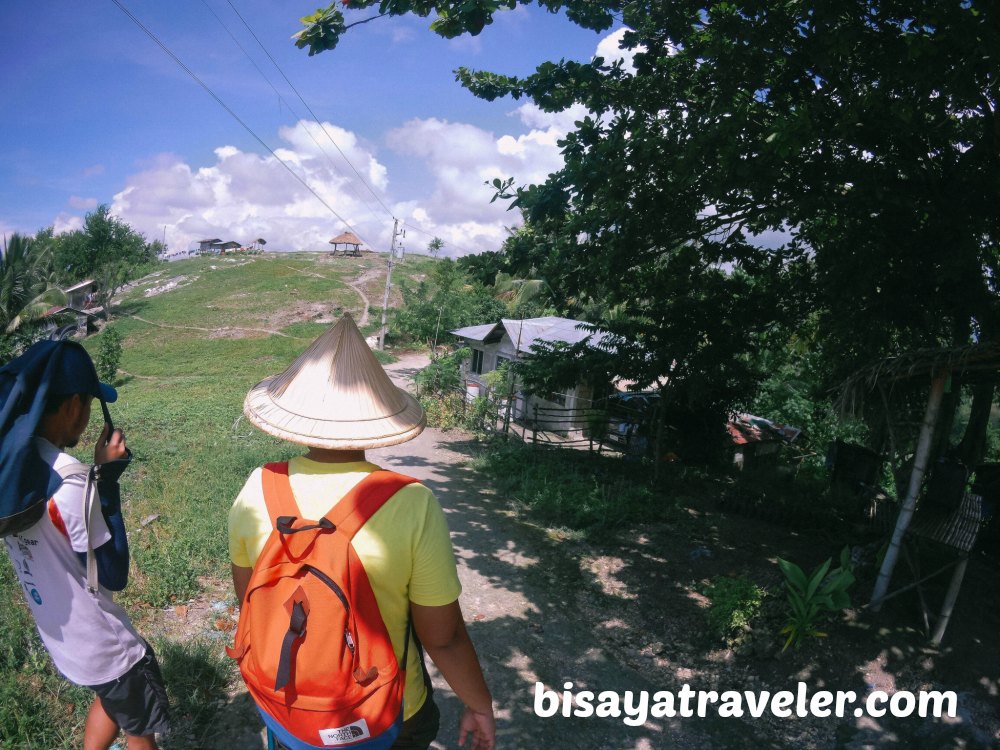 With the recommendations and hints shared by the locals to us, we took on the slightly muddy and dirty trail, to get to one of our target destinations for the day – Mount Magdook.  That's the beauty of having an open itinerary, mga bes!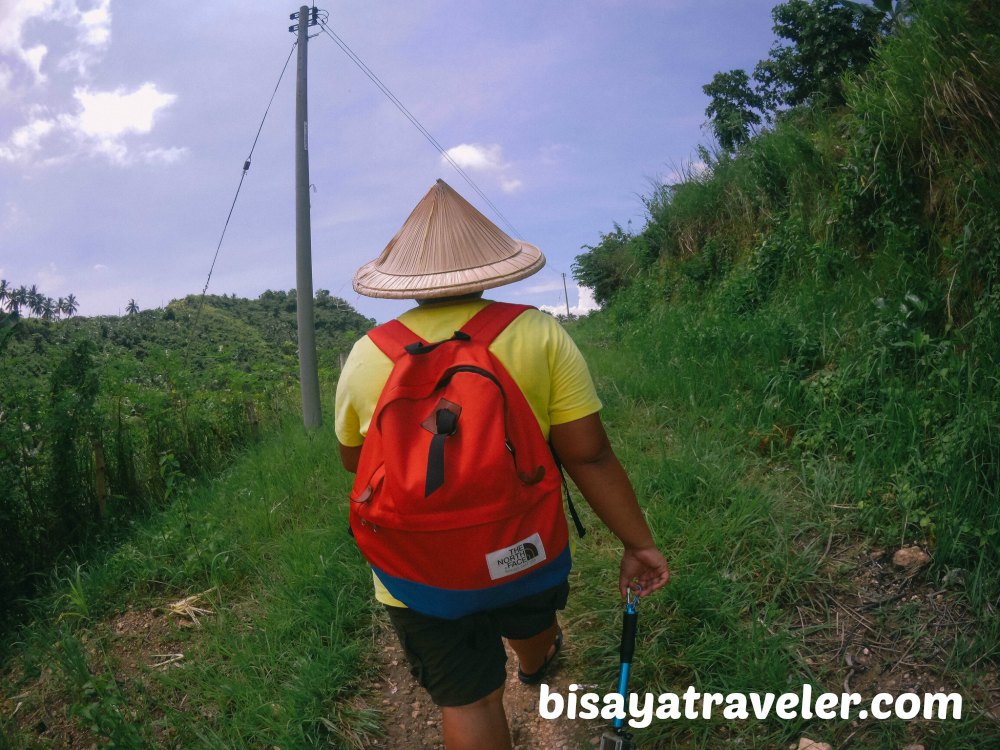 Every time we bumped into the locals, we respectfully asked them if we were headed to the right direction. And without a plan or certain direction, I couldn't sense an ounce of fear from my crew.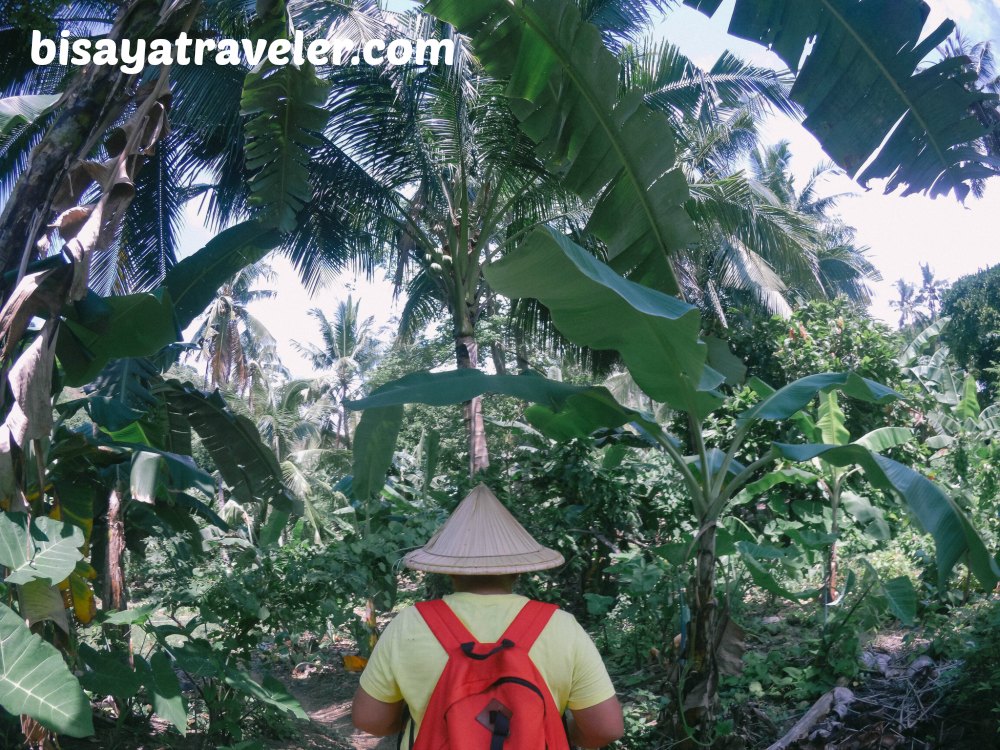 And our hike was fun, light-hearted with plenty of laughs and chit-chats. From our upcoming anniversary hike to the Team Bang members who have been out of action as of late, we talked about a lot of things along the way.
But, the thing that really struck me was the fascinating tandem of Mel and Idol.
Don't get me wrong – I'm not trying to romantically link these adventure seekers. Last time I checked, I wasn't Cupid or an FM radio personality who tries to hookup two lonely people in the world (pun intended).
Truth be told, I was just so amused by their chemistry together, even though it was their first time seeing one another. As we walked along the trail, they were snapping photos of another, and having some deep conversations.
I was spearheading the group, so I didn't get a chance to know exactly what they were talking about. From the sounds of it, though, they seem to enjoy the hike, and know some of our team's adventures.
As for the weather, it was utterly hot and painful to the skin. At times, I felt a bit dizzy with the extreme heat and lack of sleep (I just arrived from Coron), on our way to Mount Magdook.
After a few minutes of walking, we decided to take a break, to replenish as well as enjoy a snack.
Just like our Spartan Trail hike, I brought a set of the team's favorite trail food – tasty, frozen jellies. Obviously, these delightful treats didn't last long, once I took them out of my backpack.
While resting, we got a not-so close-up look of Mount Magdook. From this angle, Mount Magdook seemed just a short walk away. But in reality, it was still far.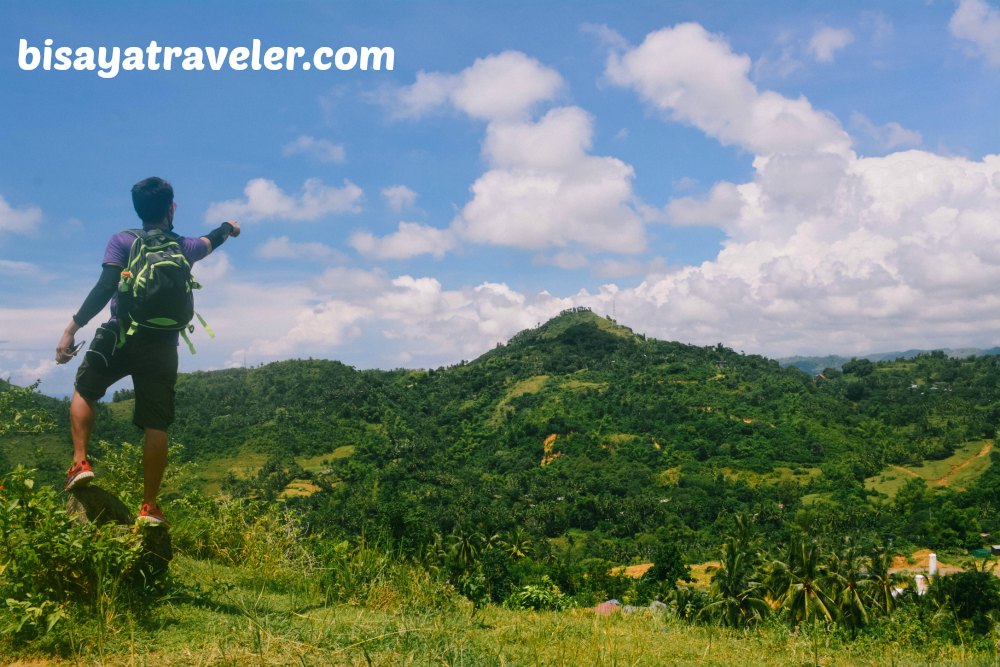 Later on, we went on with our hike, passing by a couple of Instagram-worthy spots.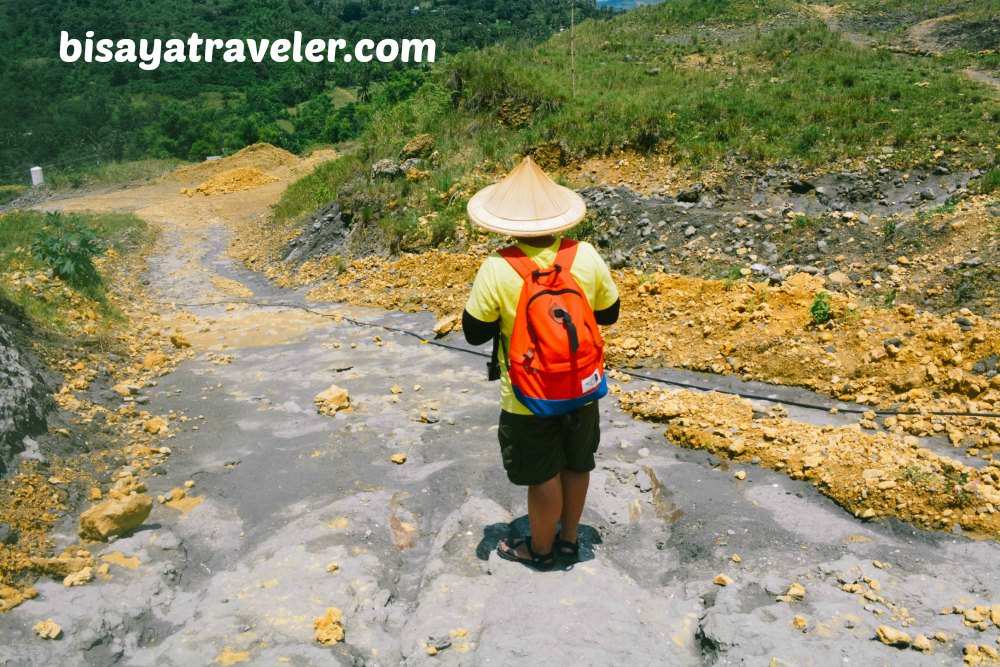 Unfortunately, I didn't take a ton of photos of these awesome spots. My camera's memory was almost filled to the brim since I have yet to transport my Coron photos to my laptop.
Afterwards, we descended from these spots, and took another breather on a shady area. And. ultimately, we found ourselves standing in a familiar-looking road in Naga City. As we've discovered later, this was the actual concrete road from Rikio leading to Cogon – the base of Mount Naupa. I'm pretty sure hardcore mountaineers in Cebu are familiar with this road.
With the help of the locals, we walked to the main road leading to Mount Magdook. But, before we continued with our hike, we went for a short pause on a community store, sipping on our favorite and sugary drinks – Sparkle and Coke.
With our cravings appeased and energies replenished, we moved on with our hike to Mount Magdook.
The road to Mount Magbook was pretty painful to the knees. Remember, walking in concrete or asphalt can often stress out your joints.
On the bright side, I was surrounded by a bunch of sprightly people who all had a positive attitude, open mind, and carefree spirit.
As we were making our way to the top, we realized that Mount Magdook is rarely visited by adventurers from Cebu City. Despite its outstanding vistas, Mount Magdook remains relatively unknown in Cebu's burgeoning travel scene. With its remote location and low number of visitors, some kids in the area even thought that we were working as surveyors from the Philippine Statistics Authority.
On our way to the top, we caught glimpse of a handful of striking sights from a bird's perspective.  Likewise, there was a newly built hut that was fairly visually appealing, with is rustic appeal and sweet panoramic view.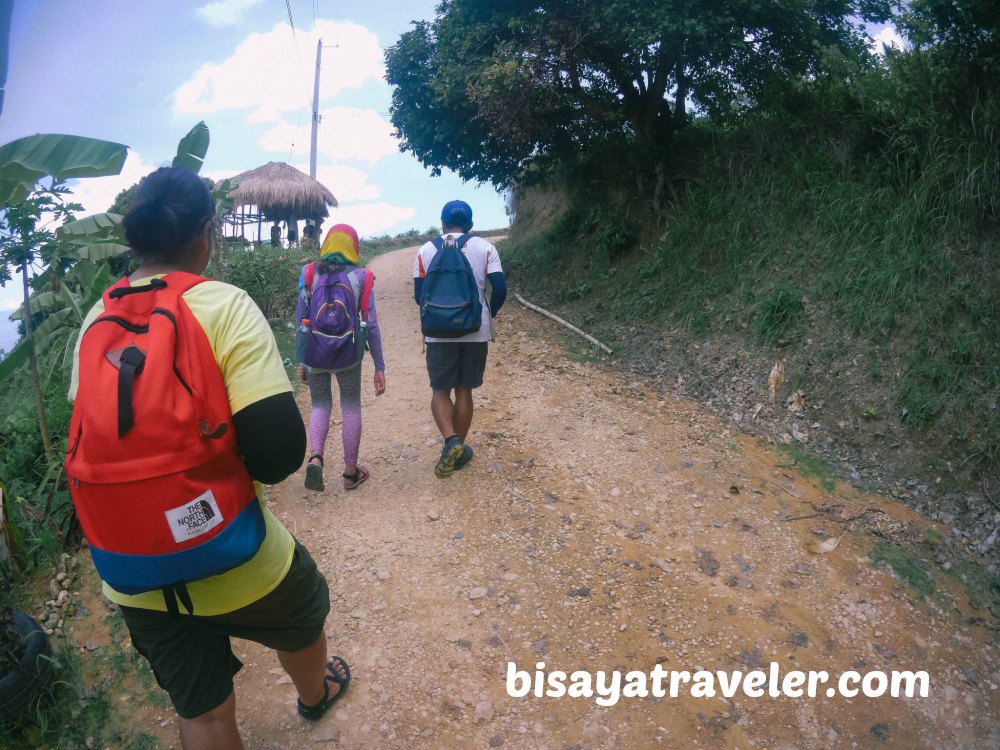 I, however, didn't snap a ton of photos, as I was saving them for later.
We walked upwards for a few minutes, until we finally arrived at the top of Mount Magdook.
And the views from Mount of Magdook were nothing short of incredible. As far as I'm concerned, it's a better and more dramatic overlooking spot than Pangilatan.
We took our time in Mount Magdook, cherishing the mountain breeze and mesmerizing scenery.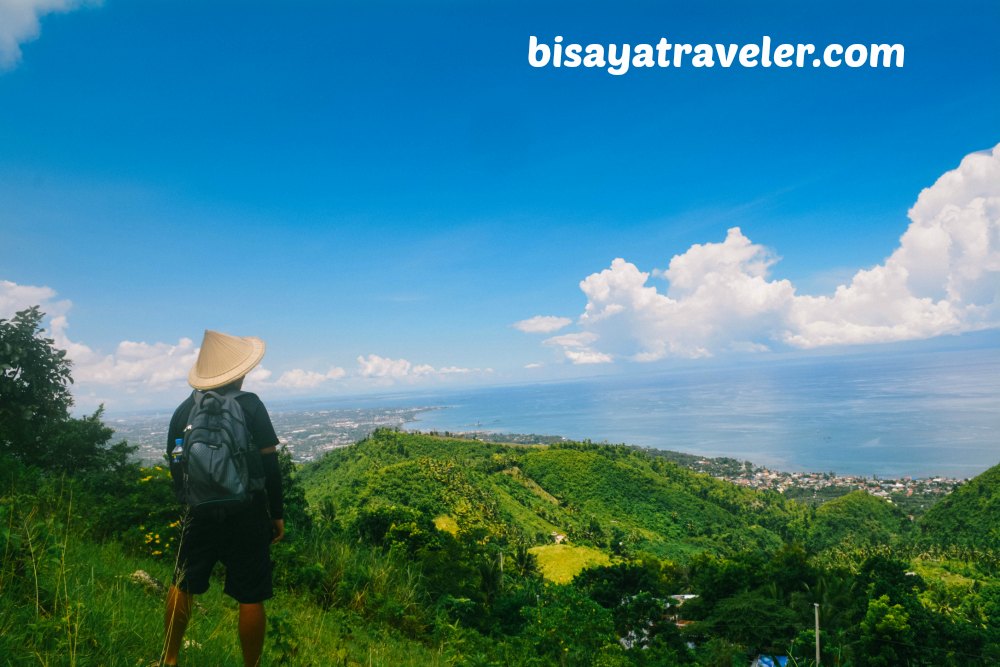 Of course, no Team Bang trip is complete without our single trademark poses.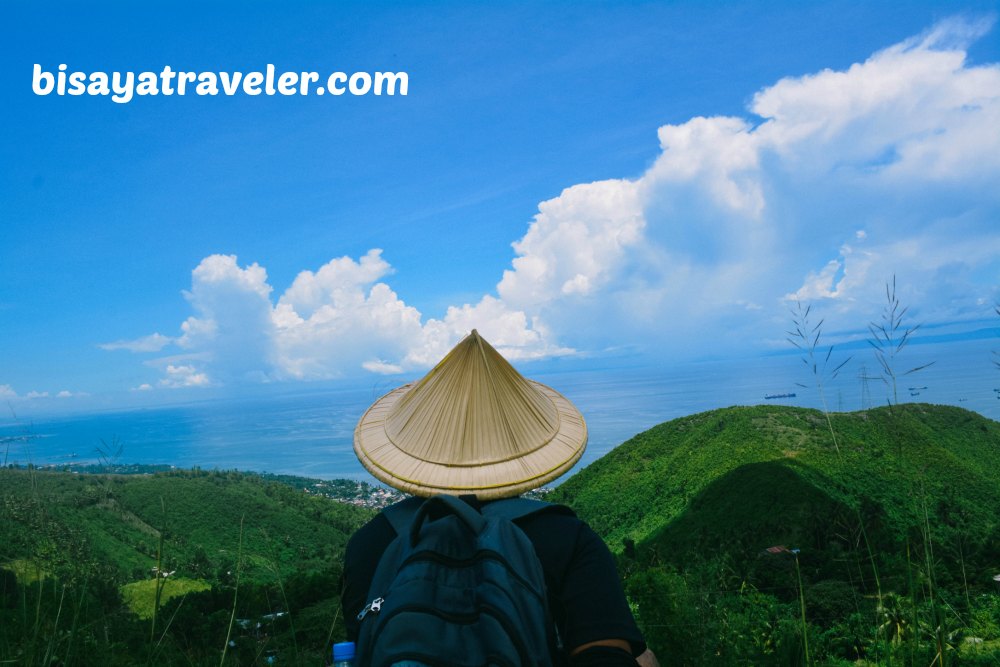 Even Kevin, who has deactivated his Facebook account, couldn't resist the urge to pose in front of the camera, with the peak's outstanding backdrop.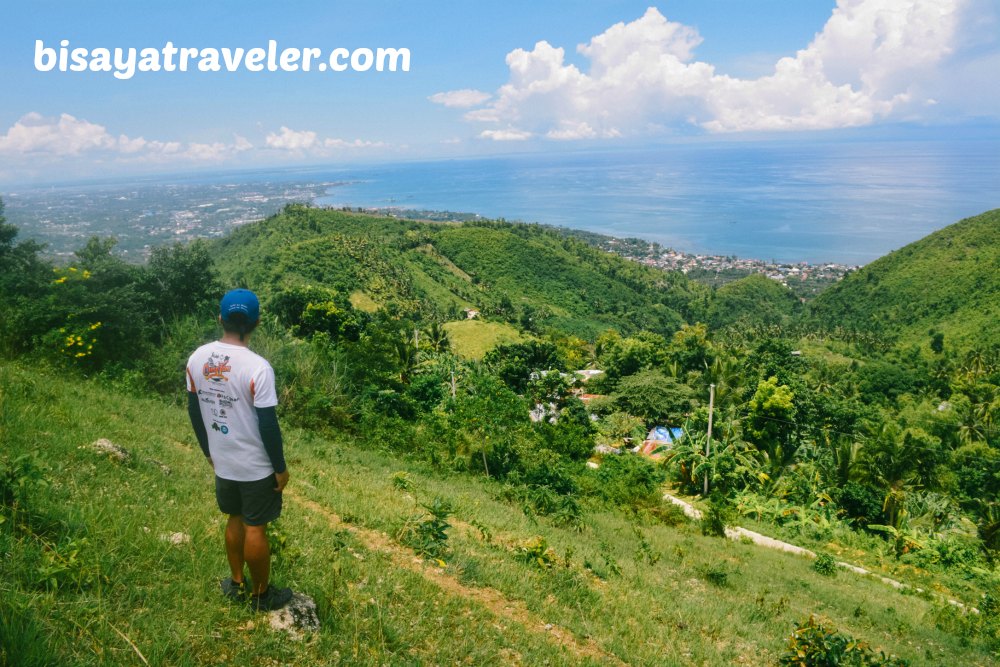 We roamed around Mount Magdook, searching for the best angles of our photographs. And the best part was, we had all Mount Magdook to ourselves, without the flocks of tourists.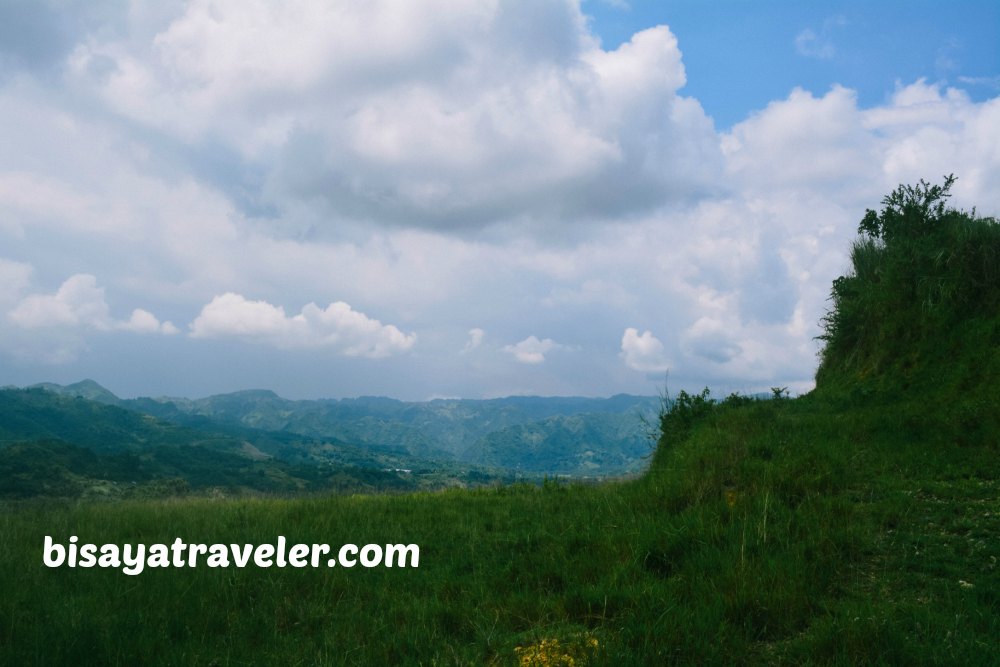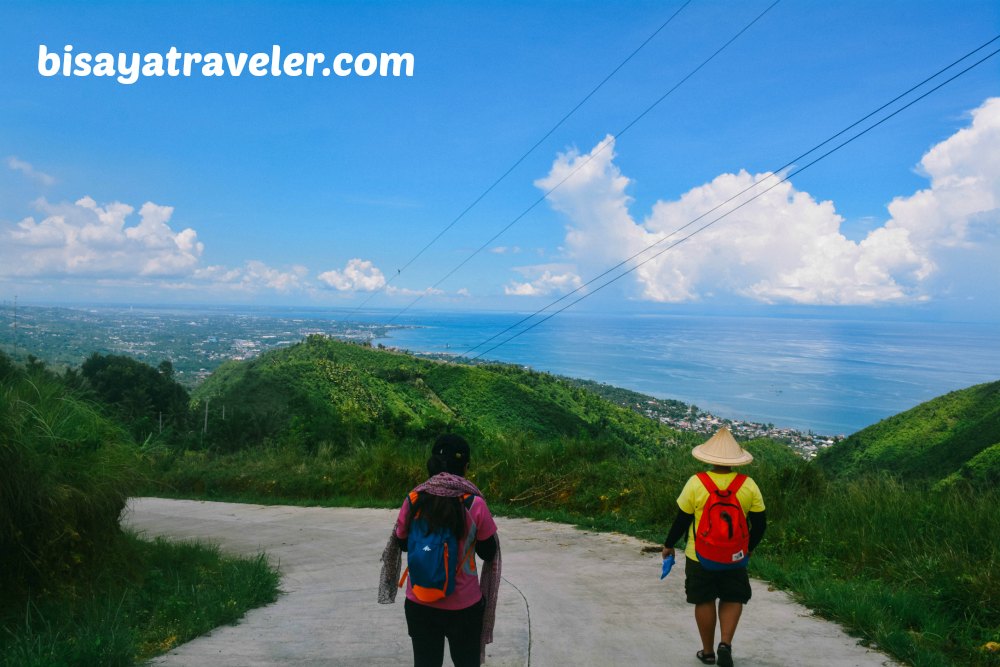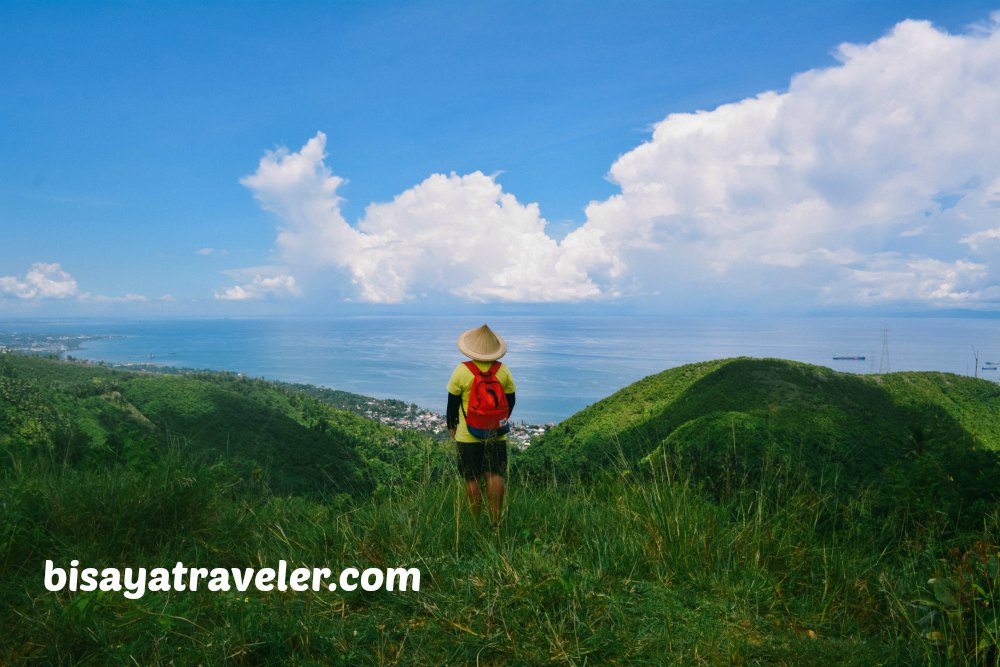 It was still pretty early, by Team Bang's standards, meaning we have enough time to squeeze in another peak into our open itinerary. And for FRU (frustrated) hikers like us, there was no better place in Naga City to end our day on a high note than Mount Naupa (I'll write about this one later). And so, we went down from Mount Magdook to the Cantao-an community store, to catch a ride to the base of Mount Naupa. And, while it wasn't perfect, I must say our visit to Mount Magdook was a great way to kick off our open-itinerary adventure on the right foot.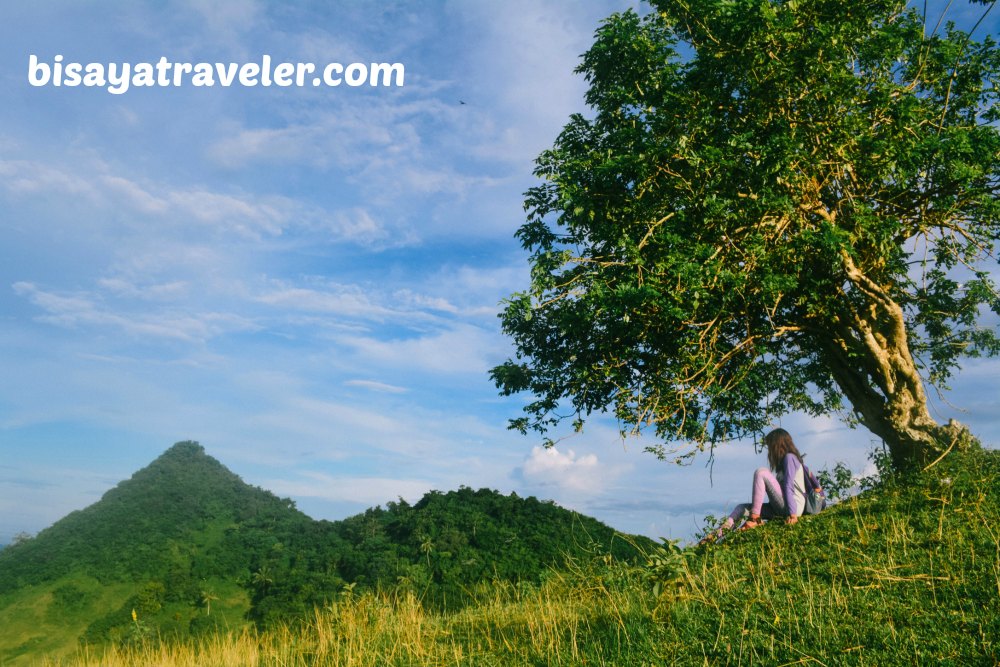 Our Naga City hike itinerary
09:00 AM: Meet up at Tinong's Bakery, Tungkop
09:30 AM: Touchdown Pangilatan
10:00 AM: ETA Pangilatan/pictorials
10:30 AM: Start hike to Mount Magdook
11:30 AM: ETA Mount Magdook/ Pictorials
12:20 PM: Start descend
12:30 PM: Lunch break
01:00 PM: Depart for Cogon
01:30 PM: ETA Cogon/Start hike
02:30 PM: ETA Mount Naupa camp site/hide from rain
03:35 PM: Start hike to summit of Mount Naupa
04:00 PM: ETA Mount Naupa Summit
04:20 PM: Start hike to Kabalas
04:40 PM: ETA Kabalas/pictorials/chill
05:20 PM: Start descend
06:00 PM: ETA Cogon
06:30 PM: ETA Tungkop
08:00 PM: Home sweet home
How to get to Mount Magdook
As far as I know, there are a few ways to get to Mount Magdook. If you want to do it my way, first you need to take a multi-cab ride from Punta Princesa to Tungkop (Fare is PHP 13). From there, take a habal-habal ride to Pangilatan (Fare is PHP 50). Then, hike your way to Mount Magdook, and just ask the locals within the area for directions.
In my own estimation, there are also habal-habal rides that from Rikio that can take you to Mount Magdook. As for the fare, I'm not sure about it, but it will likely cost you around PHP 20 to 50 per person and per way.
Our expenses including Mount Naupa (fare to Tungkop not included):
Habal-habal ride to Pangilatan: PHP 50
Habal-habal ride to Cogon: PHP 30
Entrance to Mount Naupa: PHP 20
Another entrance fee to Mount Naupa: PHP 20 (yes, you now have to pay twice in Naupa)
Habal-habal ride to Tungkop from Cogon: PHP 50
Guide fee: NADA
As you can see, you can have an exciting adventure, without having to spend a fortune.
 Important notes:
Don't throw your sh!t anywhere. Practice the LEAVE NO TRACE principles, mga bes.
Hiking without a solid plan and a guide isn't for everybody. To pull it off, you need a great deal of patience, time and energy, in case you get lost along the way. Not to mention, you need to be with someone who's got an open mind, an adventurous soul and with a good sense of direction.
Pack at least 2 liters of water.
Bring ION beverages like Gatorade as well as trail food.
Wear a hat and sunscreen, to protect your skin from the sun's scorching heat.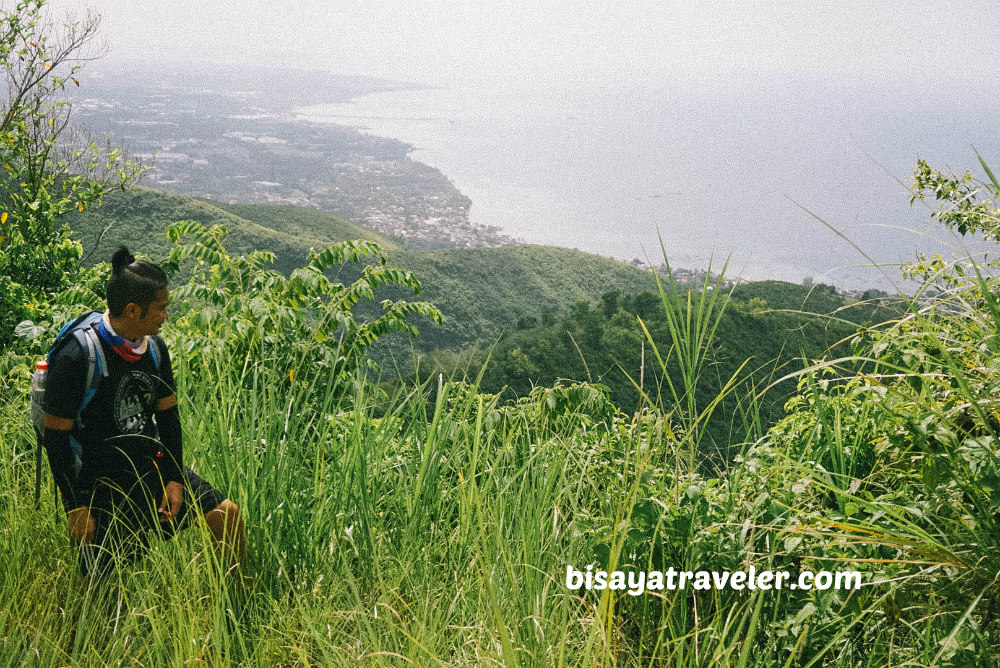 And, by the way, there's better and more scenic trail to Mount Magdook that I've just discovered months ago. You can read it at Pangilatan Hike: How To Find Your Happy Pill In The Mountains.
 In addition, contrary to recent social media posts, Mount Magdook is safe for everyone. There are no leaks or signs of a potential landslide, as what some people are saying, in Mount Magdook. Trust me, I have credible sources saying that these rumors don't make any sense at all.