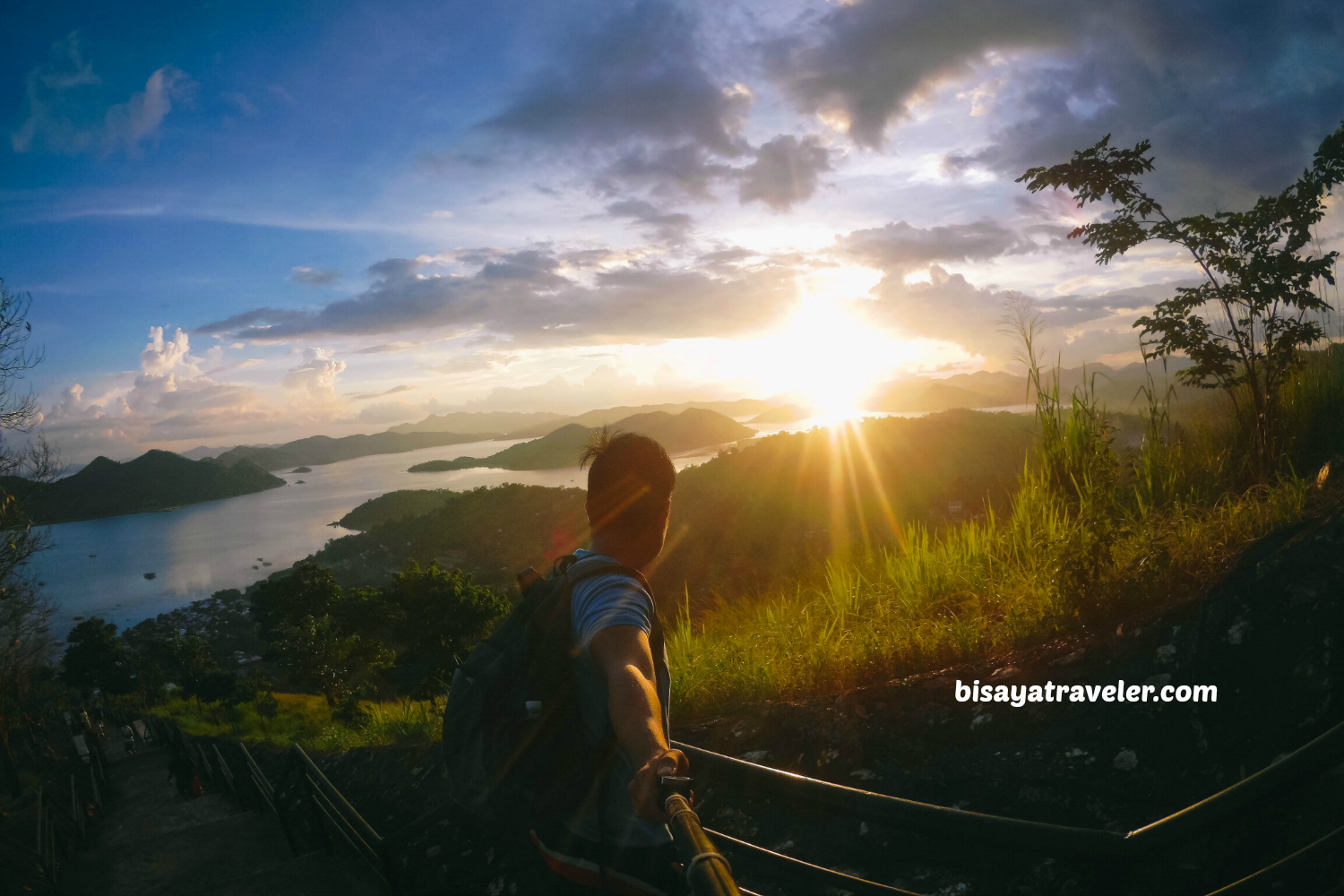 Mount Tapyas: Soaking Up The Dramatic Sunset In Coron
When I got married a few months ago, I didn't promise my wife a brand-new car, a big elaborate house or a box full of gleaming jewelry. Instead, I vowed, in front of our family and friends, to give her a lifetime of pleasant memories and adventures. And so far, I haven't been doing too well fulfilling my promise, with our hectic schedules and responsibilities. Thankfully, we scored a couple of cheap airline tickets to Coron, to spice things up as well as treat ourselves to a mishmash of mesmerizing sights like Mount Tapyas.
But as I've said before, traveling isn't always filled with rainbows, butterflies and sunshine. On our first day in Coron, we bumped into a series of hiccups and not-so pleasant moments, curbing our enthusiasm as well as nearly ruining the whole mood for our getaway. On the bright side, there was Mount Tapyas, with its striking sunset and photogenic panoramas, to save the day, and turn our frowns upside down.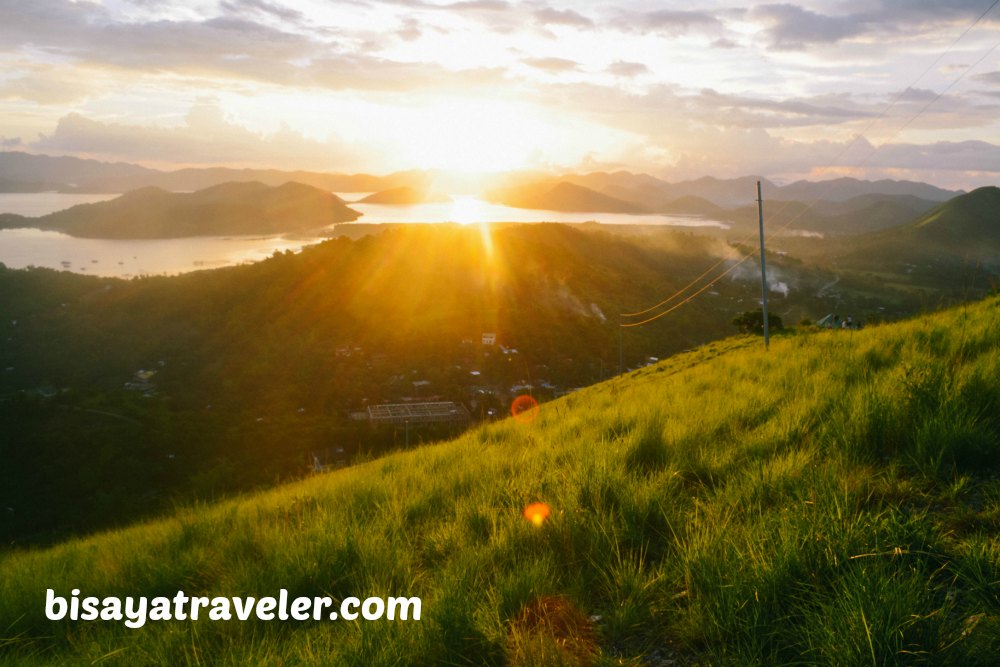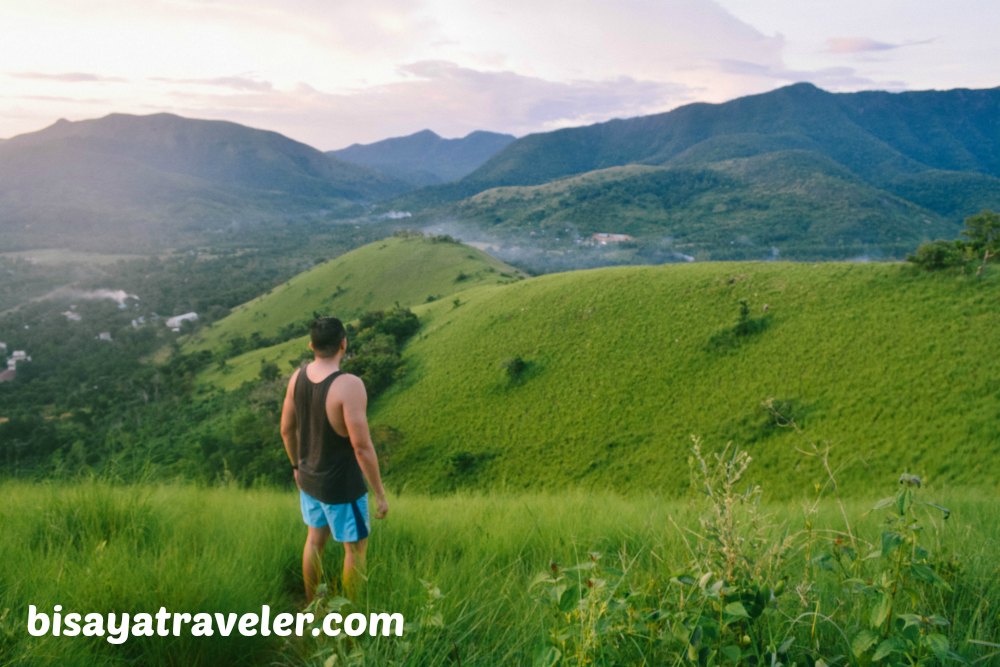 Our Mount Tapyas experience
I was extremely eager and enthusiastic, the moment I woke up in our humble home prior to our flight to Busuanga.  After all, it was my first time in a long while to travel with one of my favorite people in the whole galaxy – my wife. Plus, it was a chance for me to see the beauty of Mount Tapyas, Coron as well as escape the toxic trappings of modern-day life.
On our way to the airport, we had a slight disagreement on our mode of transportation. Even though we've been happily married, we tend to disagree on many things, from food choices to business ventures. But, to us, that's perfectly normal, especially since we're a couple with different backgrounds, traditions and beliefs. And, besides, there's no such thing as a poster couple folks, unless you're living in a fantasy world or a romantic flick.
Despite our small spat, we were still pumped to catch sight of Mount Tapyas and the rest of the beautiful sights of Coron. As a matter of fact, we were hugging and smiling, as we were waiting for our plane to Busuanga.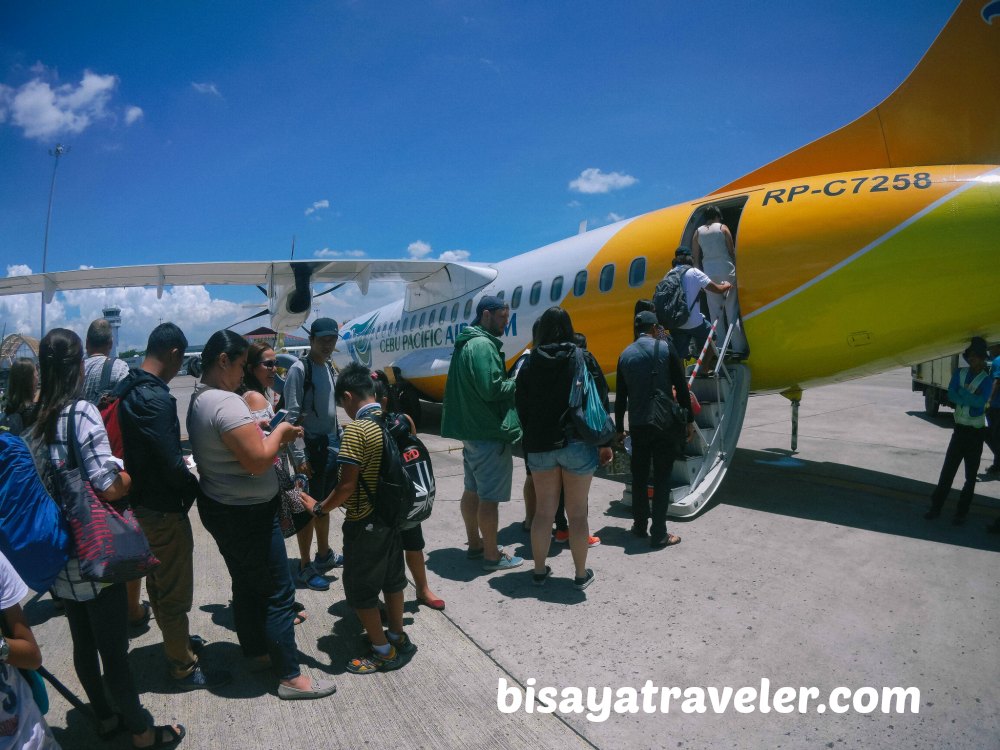 Eventually, we arrived safe and sound at Busuanga's Francisco B. Reyes Airport. From there, my wife went straight to the departure area, to meet one of her old friends.
I, meanwhile, waited for her outside the terminal, checking my email and social media accounts. As I was waiting for my wife, images of striking sunsets, silhouettes and panoramic views from Mount Tapyas came into mind. With tons of mesmerizing IG images of Mount Tapyas, I was so inspired and juiced up to catch sight of the mountain.
At the same, though, I was a bit worried because I didn't have a Plan B, in case something goes wrong. Whenever I travel with a crew, I normally handle all the planning duties. This time, I just deferred to my wife, and let her call the shots.
Although I totally trust my wife, I oftentime feel uneasy, when I don't have a concrete blueprint of my trip.  I think that's one of the biggest disadvantages of being an over-thinking introvert.
Unfortunately for me, my wife did take her time chatting with her friends, which nearly cost us our ride to the town proper of Coron. To make things worse, there was confusion on our airport transportation booking since we switched hotels for our 1st day in Coron.
After a set of phone calls, the drivers finally sorted out everything. But, there was a catch – we have to wait for the next wave of passengers and travelers, to get a ride to Coron. Yikes!
Ultimately, the hard-working fellows found a way to drive us to the town, without having to wait for the next batch of tourists to arrive.
On our way to Coron town proper, we caught glimpse of Busuanga's green and striking New-Zealand-like pastures.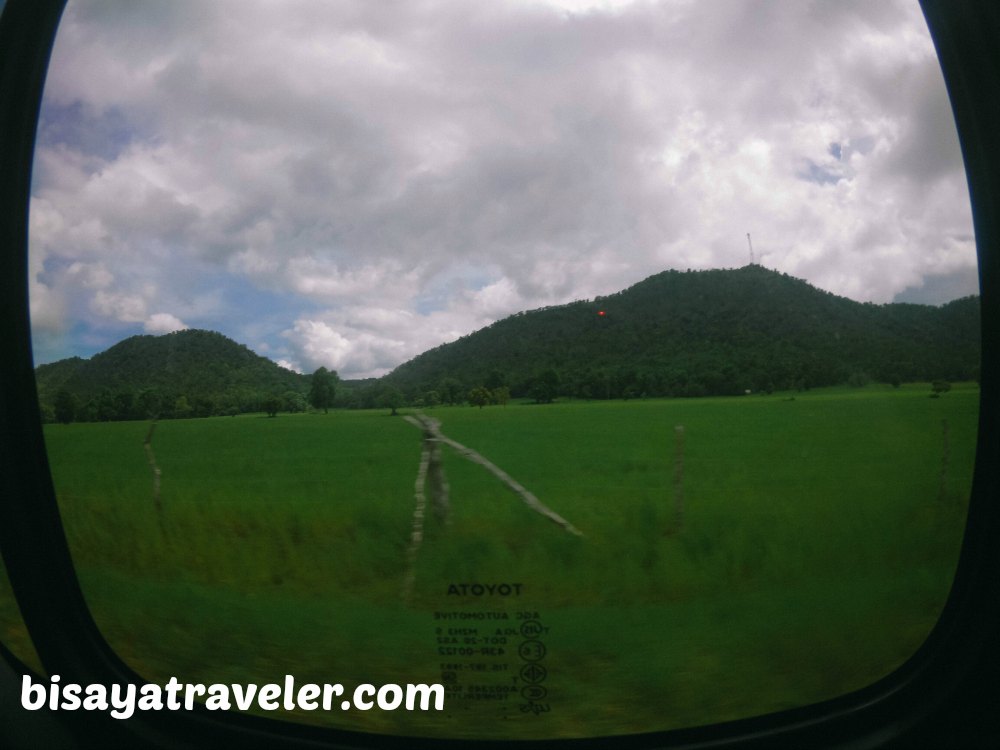 Of course, there was a little tension between me and my wife inside the van, and the driver even sensed it. But as always, we let cooler heads prevail, and focused our thoughts on Mount Tapyas and the other awe-inspiring in Coron.
Moments later, we arrived at Sea Dive Resort's restaurant, where we indulge on a costly yet tasty snack. And just like that, all my worries and our negative aura faded away. Maybe, I wasn't in the mood simply because I was hungry or too stressed out from the hustle bustle city life.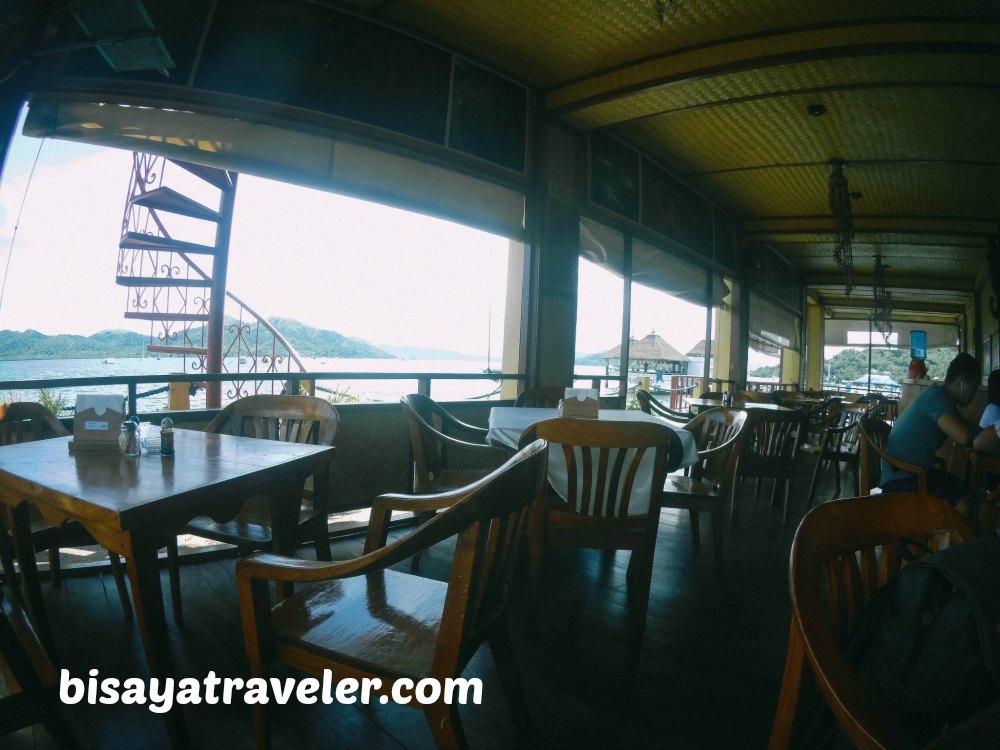 We spent a couple of hours there, relaxing and taking the laid-back, slow-paced island atmosphere.
Later on, we made our way to the front of the resort, and waited for our tour service van to fetch us for our Coron town tour.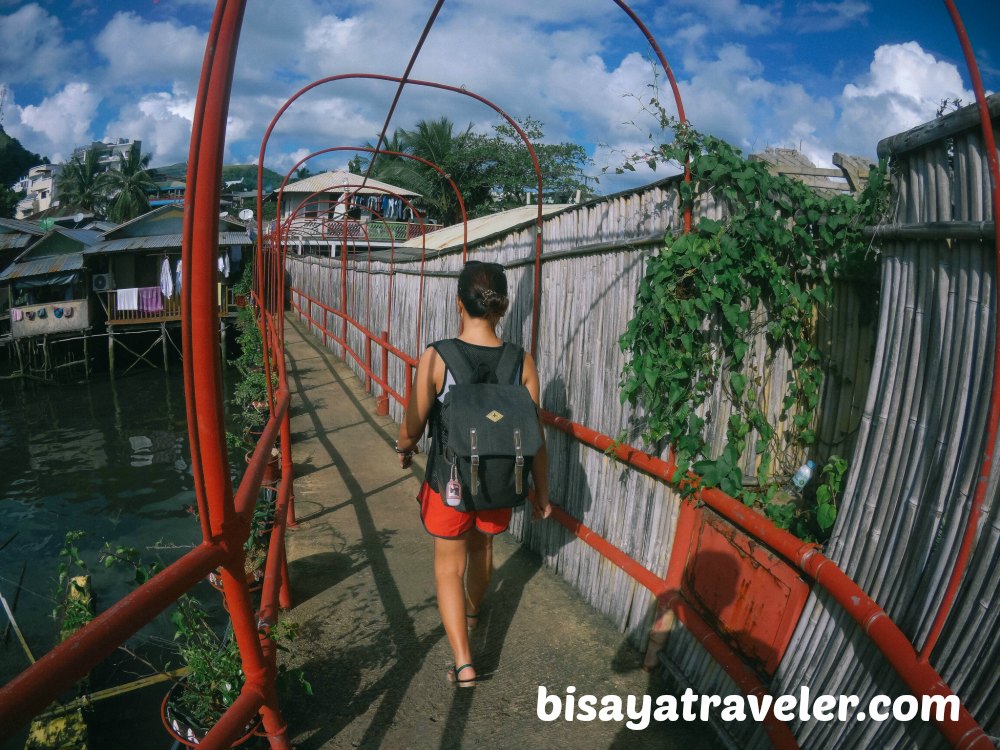 Once again, there was a communication problem, between two parties – us and the tour company.
It was getting late, and I was worried that we may not see the beauty of Mount Tapyas at sunset. To make the story short, the tour van did arrive at the resort, to drive us to Mount Tapyas and the other tourist attractions in Coron.
Inside the van, our guide – Joseph – gave us a quick rundown of the tour. And as a guide, Joseph was nothing short of awesome. Not only is he a talented and skilled photographer, but he's also quite an energy guy. With his infectious energy and cool catchphrase "alright", Joseph raised the roof and lightened up the mood on our tour.  And, by the way, there were 7 of us for this Coron town tour, including me, Mrs. Bisaya Traveler, a Filipina, a Korean lady and three other Pinoys.
Minutes later we arrived at our first destination – Coron Souvenir and Gift Shop. Even though I'm not overly fond of shopping, I did enjoy our short visit in this shop, thanks to its Instagrammable antiques, masks and crafts.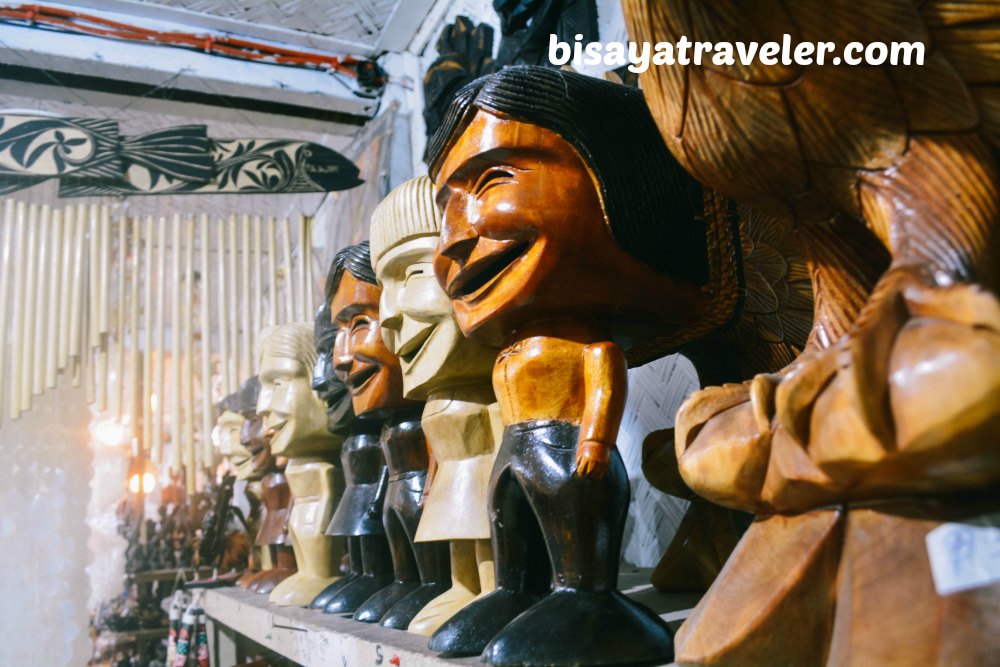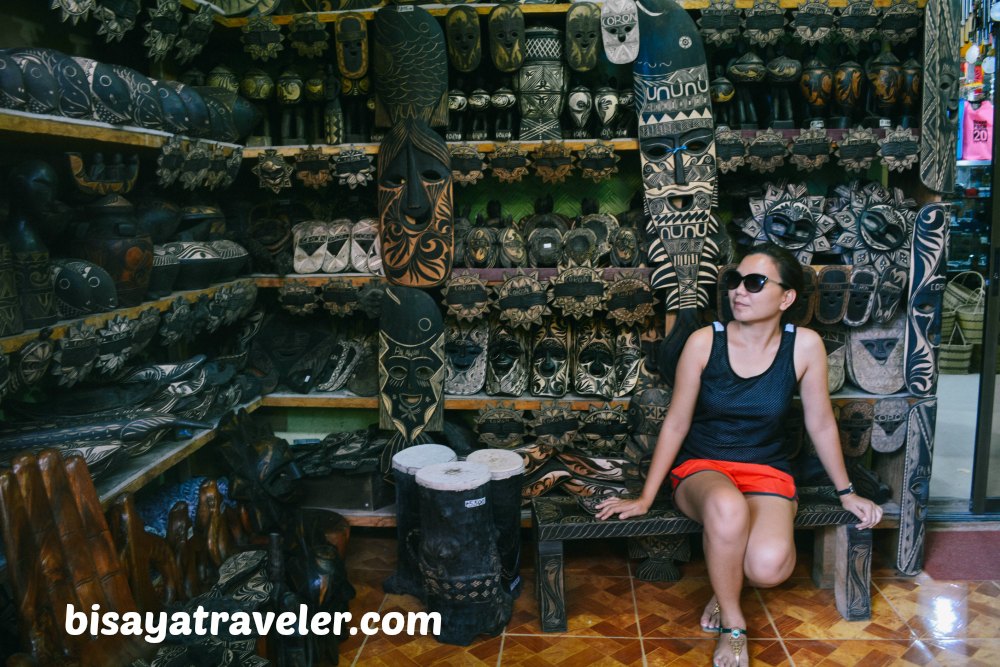 From there, our tour van took us to another popular spot in Coron – Lualhati Park.  Honestly, there wasn't much to see in Lualhati Park. Nevertheless, I must say it was great a layover, with its beautiful view of the Coron Bay. Not to mention, it gave a sneak peek of what's to come for our Coron Island hopping tour as well as climb to Mount Tapyas.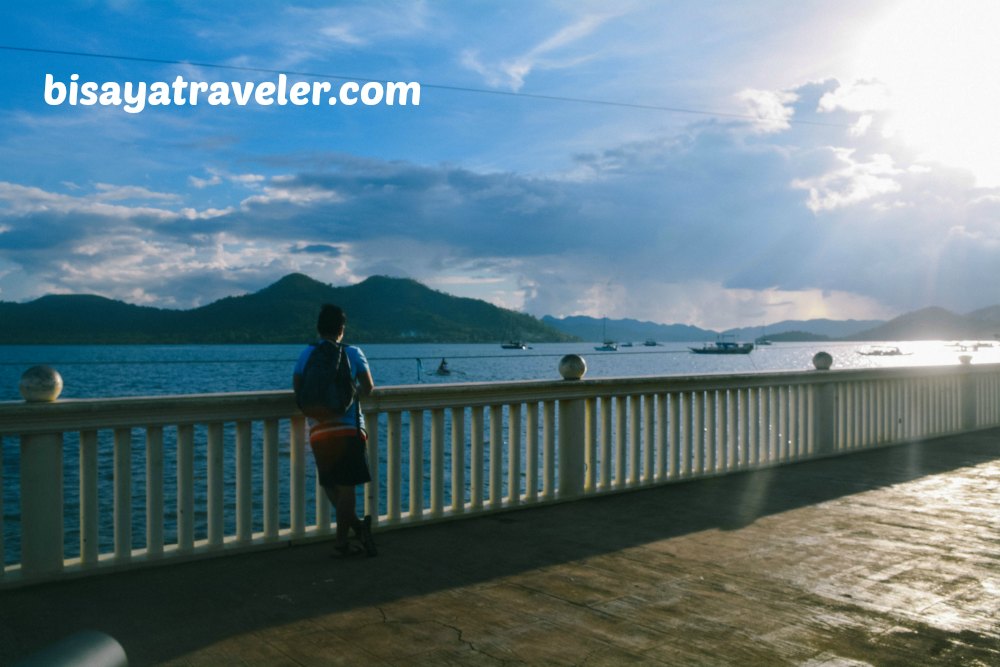 We didn't spend a lot of time in Lualhati Park, and soon, we found ourselves standing in front of Saint Augustine Church, where we said a prayer, and snapped some photos.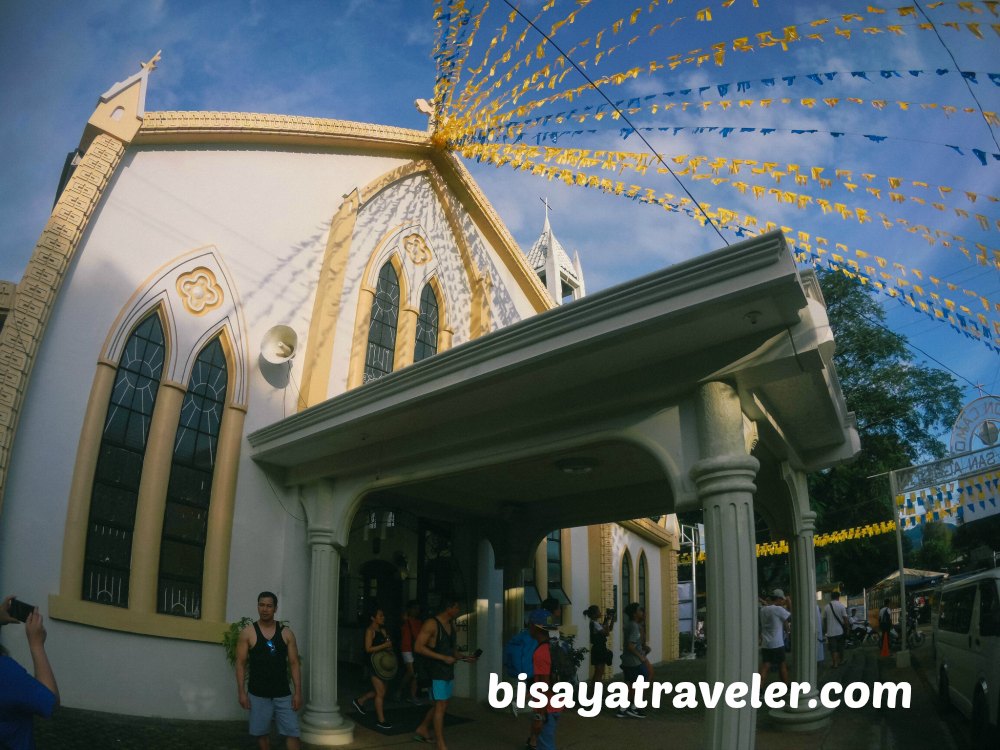 Afterwards, we hopped back to the van, to get to the most awaited part of our tour – Mount Tapyas.
As we were making our way to Mount Tapyas, our guide gave us a ton of intriguing pieces of information about the beloved site in Coron. According to our guide, there were plans of building a gigantic statue of Jesus Christ, like Brazil's Christ the Redeemer, on top of Mount Tapyas. But, due to insufficient funds, the project didn't push through.
Later on, we arrived at the base of Mount Tapyas, and were greeted warmly by a bunch of vendors selling an array of goods, from bottled water to dry bags.
With the sun about to set, we wasted no time, and hit the 724-step concrete stair to the summit of Mount Tapyas.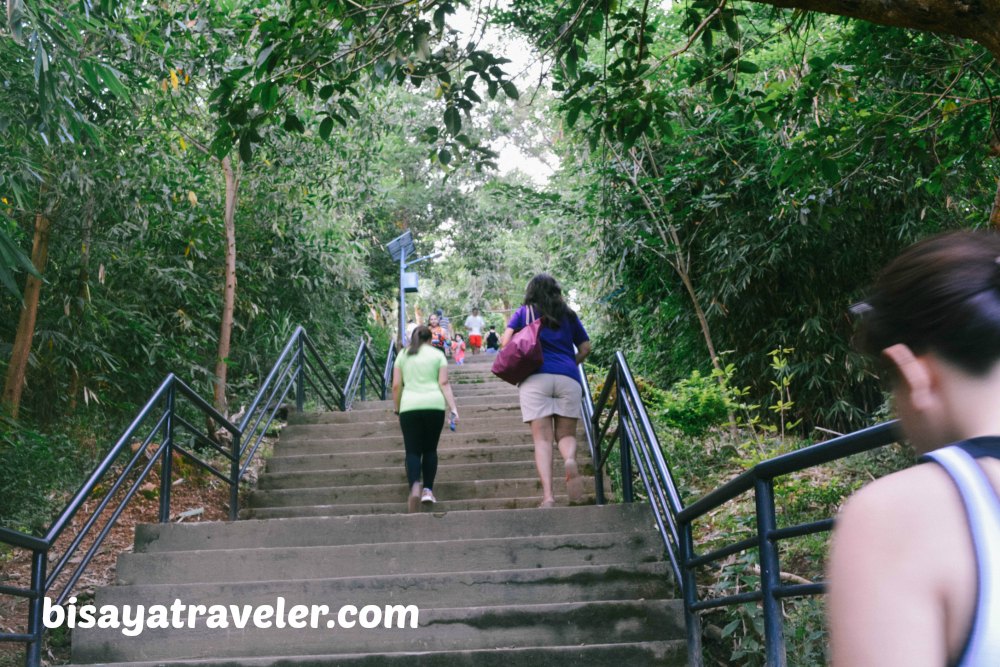 Along the way, we made a handful of stops, to pose and capture the beautiful moments. As I've said before, Joseph was a prolific photographer. Using my wife's phone, Joseph took a myriad of interesting shots of Mount Tapyas and everyone on our tour.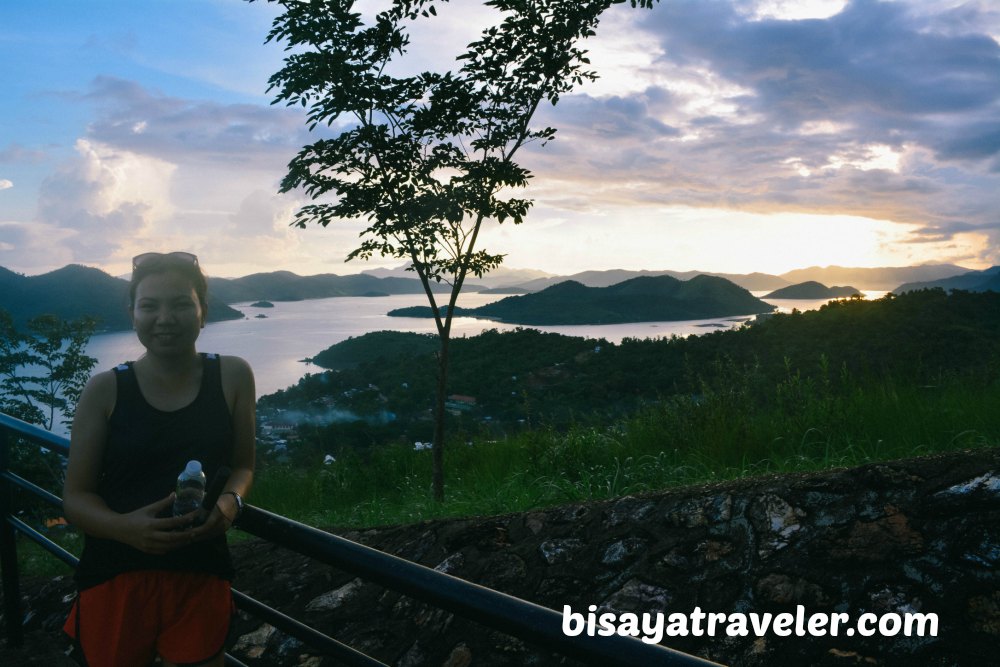 Though the walk was relaxing and the views were great, I and wife still had a playful and not-so serious argument about the pacing of our walk. Since my wife isn't a bona fide hiker, she did have a hard time keeping up with the Bisaya Traveler. Like any gentleman and faithful husband, however, I had to slow down, and adjust to my wife's pace.
As we were about to reach the top, we saw a lady (somewhere in her 40s or 50s) literally passed out on one of the resting areas of the trail. Earlier, I saw her pass us by, rushing like a superhero speedster. I guess she underestimated Mount Tapyas.
With the help of several Good Samaritans, the lady finally woke up, and was sent back to the base of the mountain. Thank god.
As for us, we cherished the view, and took a lot of photos from different angles.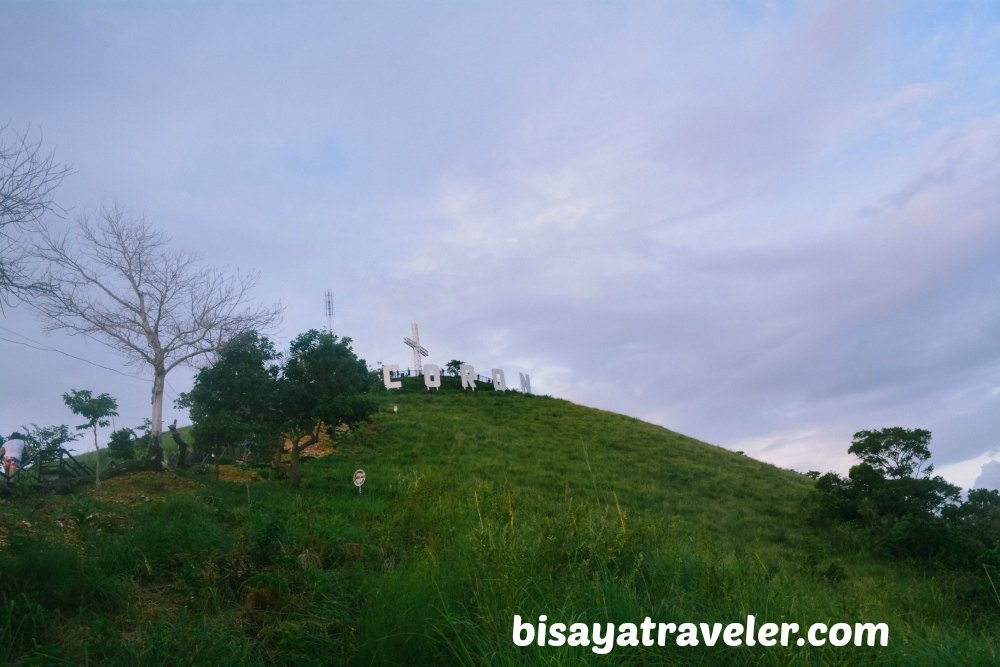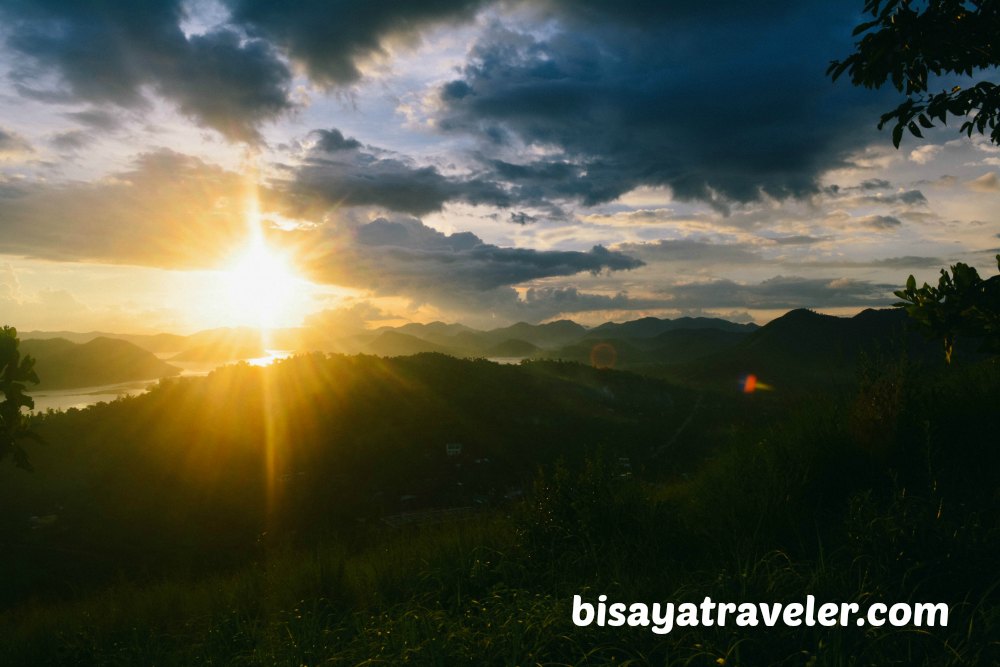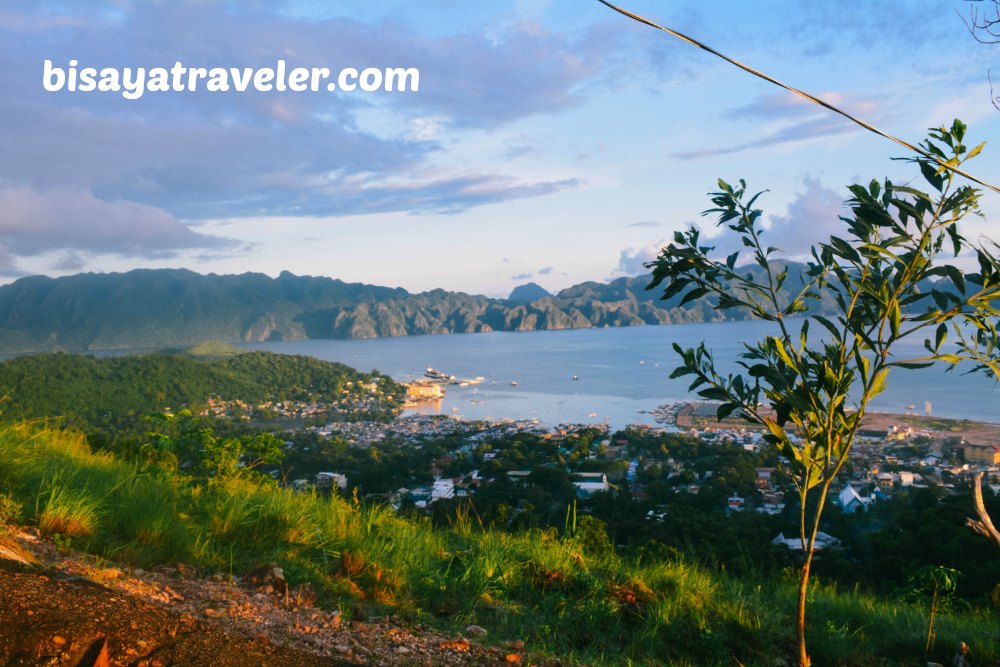 Soon after, we arrived at the top of Mount Tapyas, and were treated to a breath-snatching panorama of Coron as well as its nearby islands with its towering outcrops.  And, all the troubles and spats we went through throughout the day were worth it, after seeing these incredibly magnificent vistas.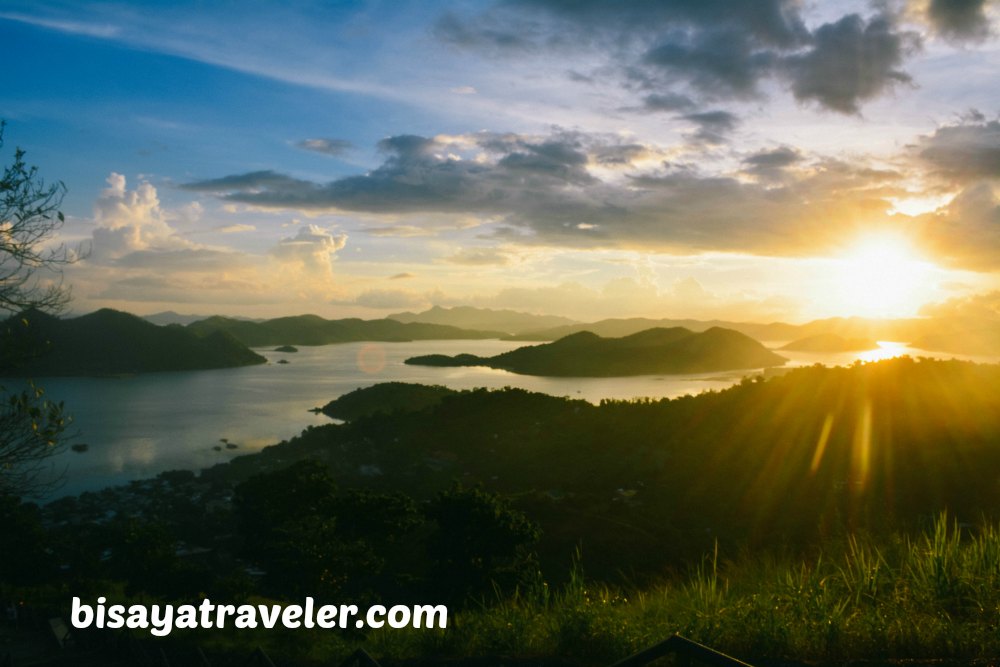 As far as the sunset is concerned, it's probably one of the best I've seen, thus far, this year. Trust me, sunsets in Mount Tapyas are absolutely stunning and fascinating.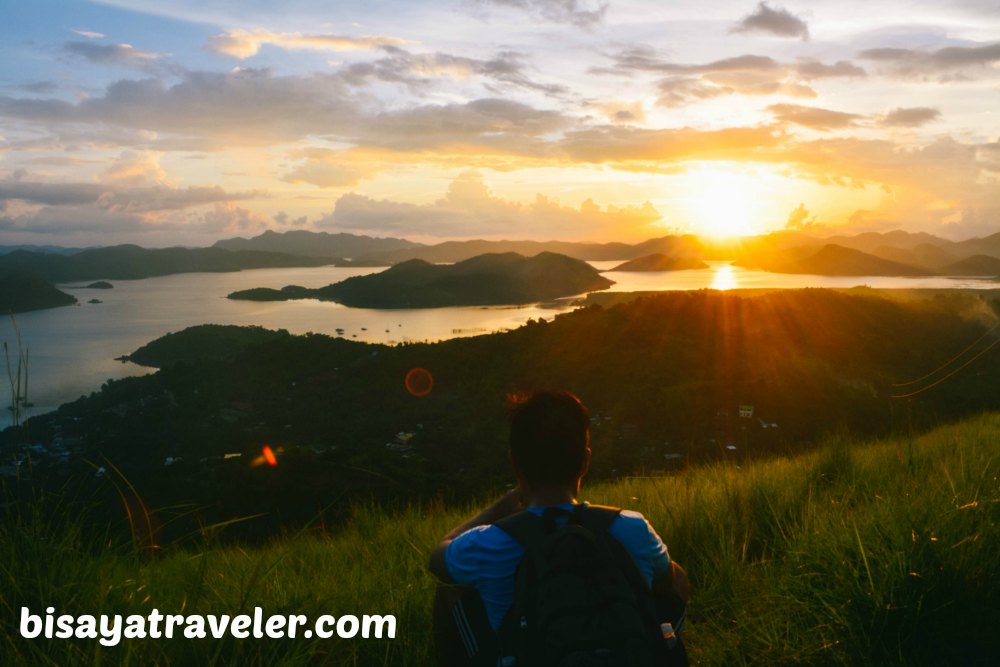 We took turns posing with the gorgeous view and sunset on the background. And, with our Mount Tapyas sunset pictorials in the books, Joseph took us for a short tour around Mount Tapyas, and got surprised by its postcard-worthy rolling hills of Mount Tapyas.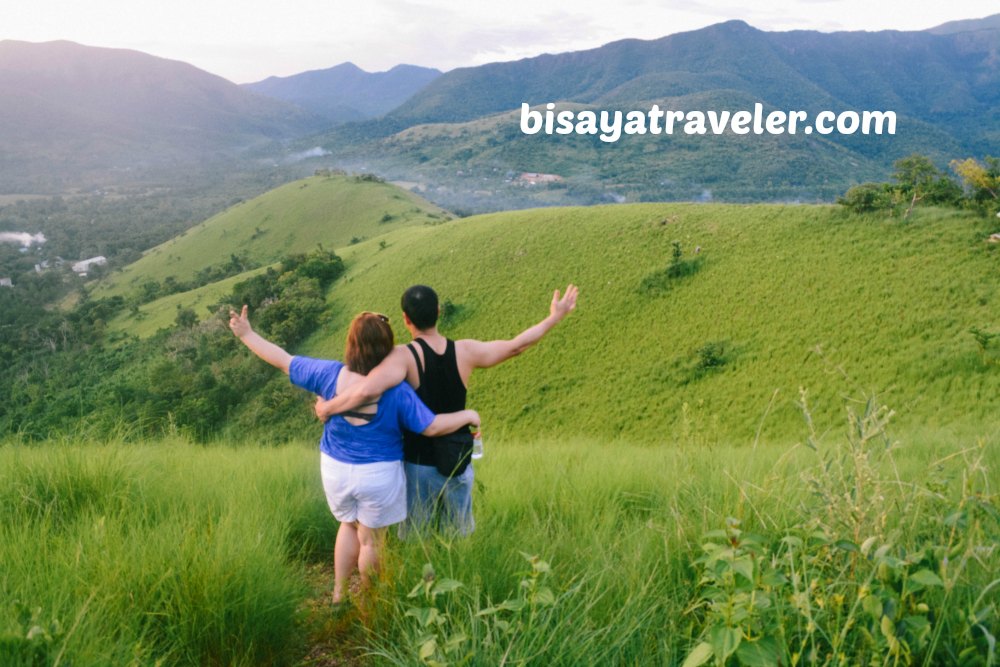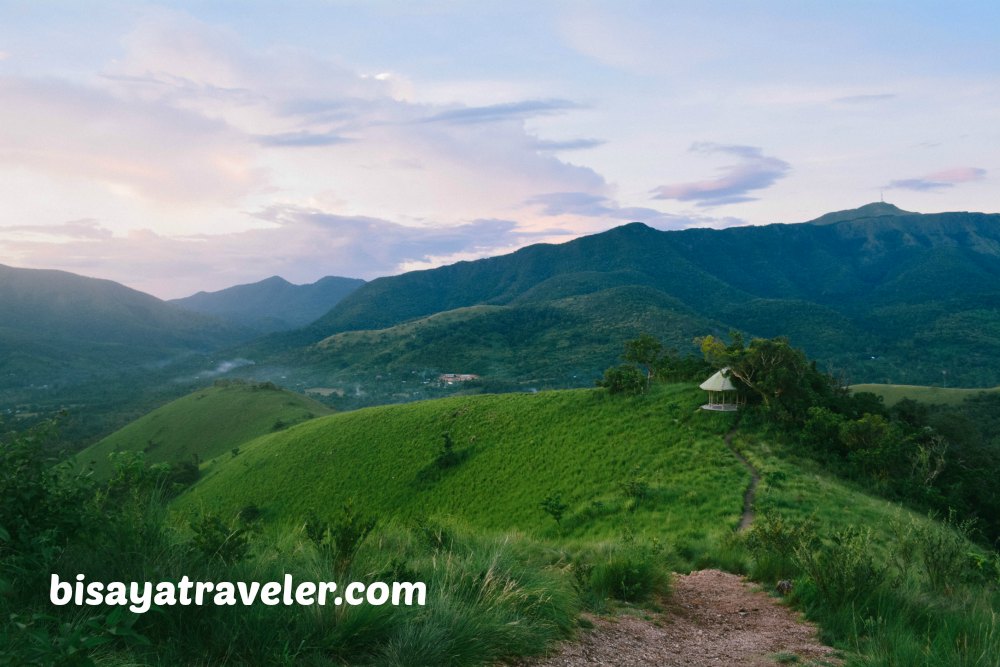 After touring around the peak, we went to the lofty cross, and took a photograph of it, with its gleaming tiny illuminations.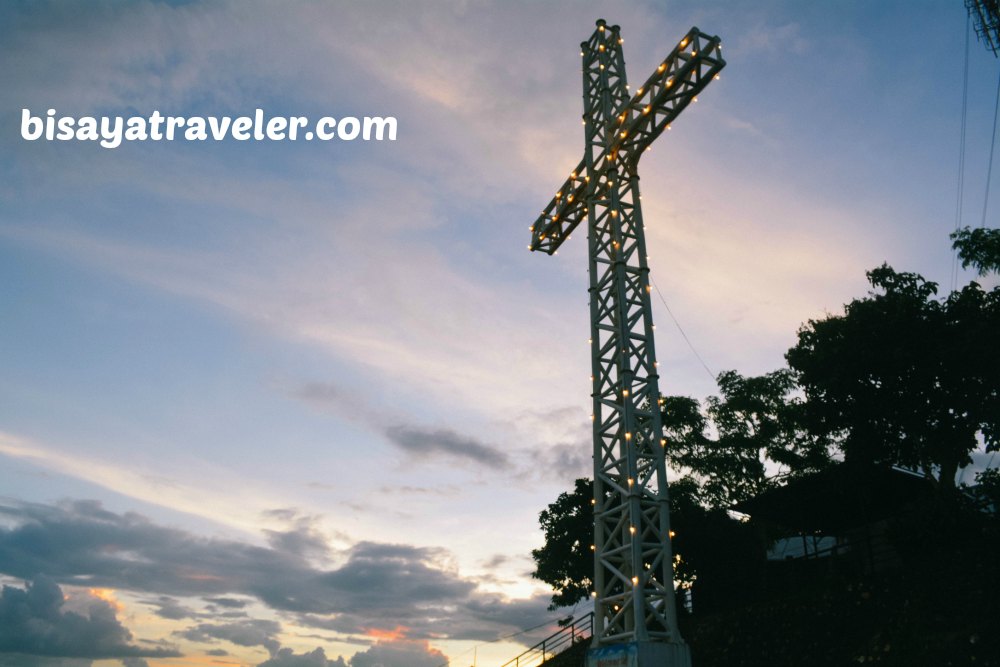 We, then, descended from Mount Tapyas, to get to our last destination of the day – Maquinit Hot Spring. And, as the name suggests, the spring is hot AF.
On our way to our resort, we did have another communication problem with the front desk because of the intermittent phone coverage in Maquinit Hot Spring. Unlike most of the people in our Coron town tour, we had to cross the sea, just to get to our laid-back and soothing resort – Coron Underwater Garden Resort.
Still, we arrived at our room safely, following a 15-minute boat ride from Lualhati Park.
The following day, I and my charming wife had a swell and unforgettable escape, exploring Kayangan Lake and the other jaw-droppingly beautiful lagoons and islands of Coron. I'll write about this one, next week.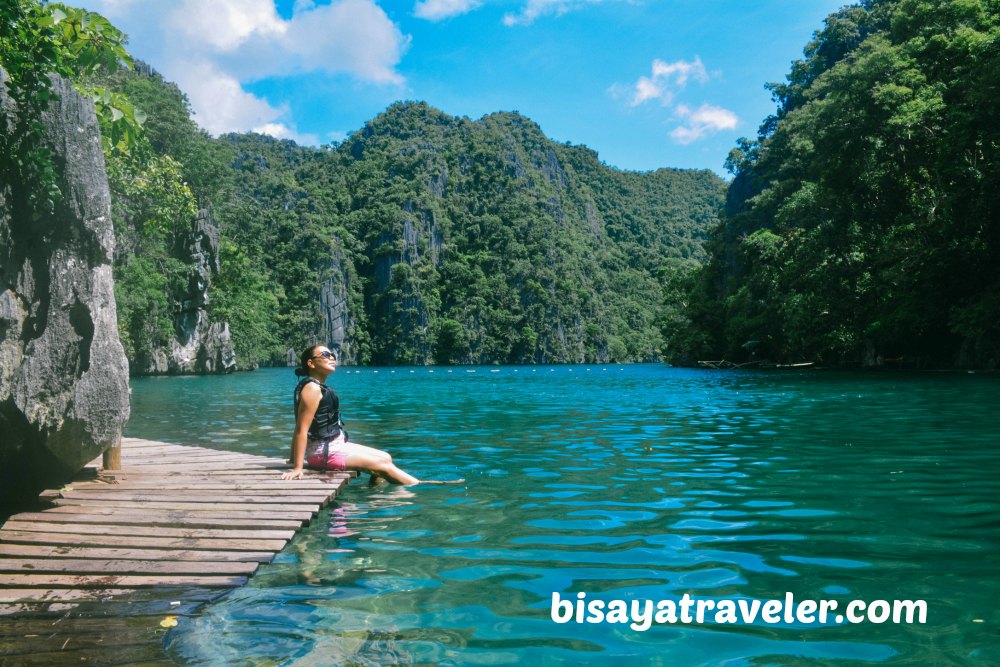 Our Coron day 1 itinerary:
07:00 AM: Depart from home
09:00 AM: ETA Mactan International Airport
11:40 AM: Depart from Cebu City
01:00 PM: ETA Francisco B. Reyes Airport
02:00 PM: ETA Coron Town/ late lunch
04:40 PM: Start of our Coron town tour
08:20 PM: End of our Coron town tour
09:00 PM: ETA Lualhati Park
10:00 PM: ETA Coron Underwater Garden Resort
How to get to Mount Tapyas:
Getting to Mount Tapyas is fairly easy, once you've arrived in Coron town proper. Heck, you can even take a walk to its base from the park or public market. If, however, you need to preserve your energy for the hike, hail a tricycle that will take you to the base of the mountain. Fare is normally PHP 15 per person and per way.
For those who want to take the tour (like we did), reach out to Tickets To Ride, to grab the best deals for your Coron trip.
Things to keep in mind:
Practice the LEAVE NO TRACE principles.
Bring water and food.
Get to the summit before sunset.
Take time to enjoy the view.
Walk at your own pace, and don't underestimate the mountain.
Final thoughts
Our first day in Coron was, by no means, a breeze or a walk in the park. From the get-go, we did have minor issues that gave us a headache. But just like in general, you need to filter out the sour moments, and just focus on the beautiful memories, so you can make your trip sweet and enjoyable. And yes, our visit to Mount Tapyas was one of the bright spots and the highlight of our first day in Coron. In spite of all the hurdles, our first day in this quaint town was a blast, thanks to Coron's postcard-worthy peak, Mount Tapyas.