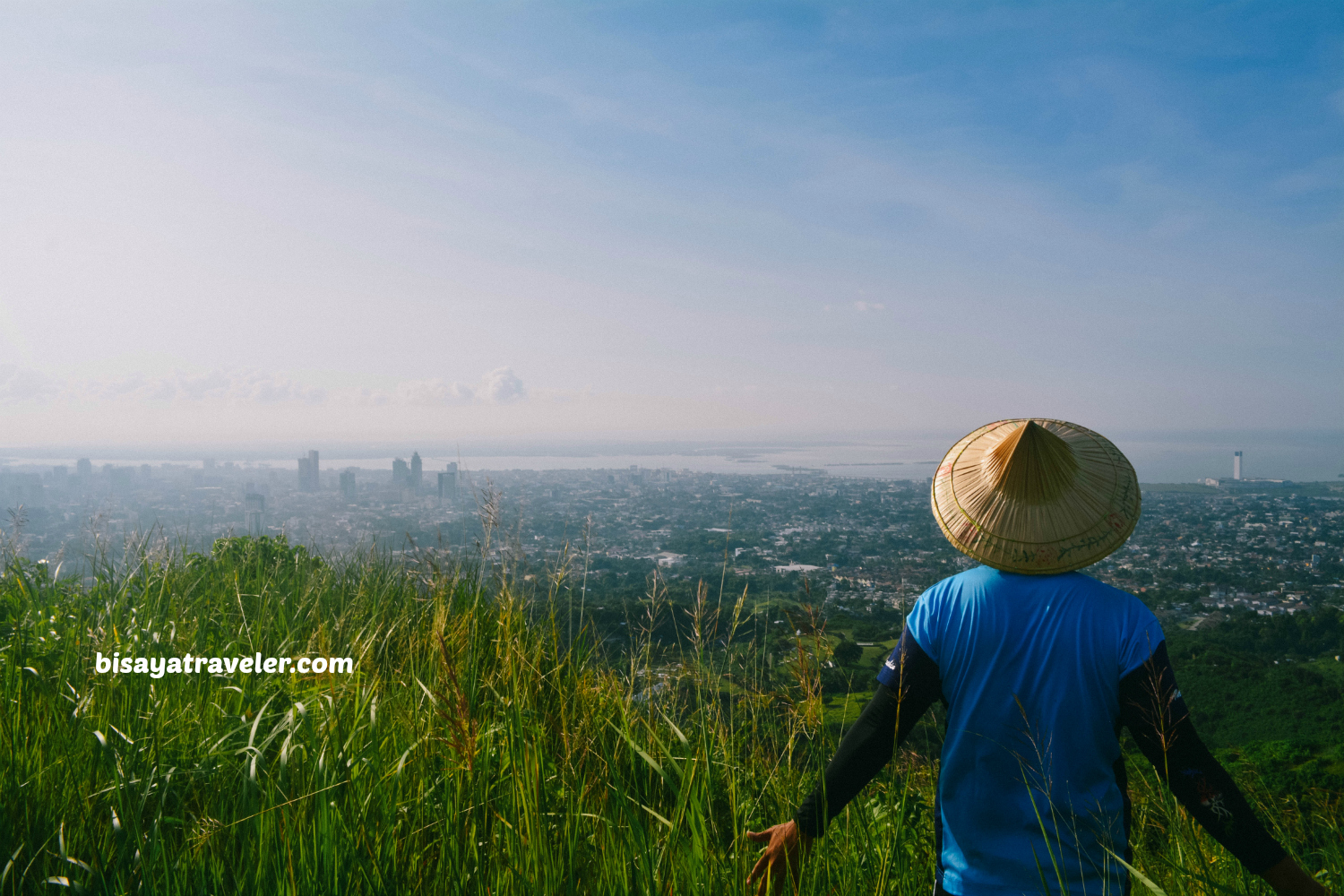 Spartan Trail: Conquering Another Tough Adventure Playground In Cebu
Spartan Trail has been, for the few past months, one of the hikes that I kept hearing from other Cebu-based adventurers. From hardcore mountaineers and trail runners to fellow bloggers, there have been dozens of outdoor buffs saying that it can present quite a challenge for novice hiking aficionados like me. And from the sound of it, the trail does seem a thrilling adventure.  After all, I've always envisioned Spartans as ripped, fierce, agile and battle-scarred warriors with hard-rock abs. While I was sure that it won't give me bulging biceps or six-packed abs, I knew for a fact that this trail will give me a tough workout.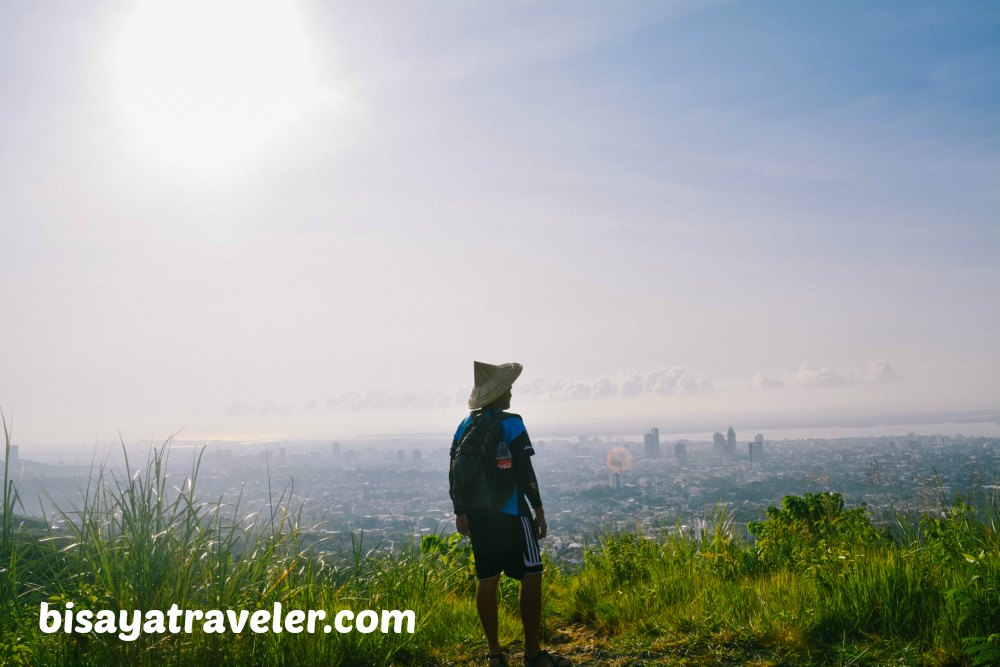 And so, I reached out to Kevin – Team Bang's heart-rob – and asked him if he was familiar with the trail. Thankfully, Kevincredible knew the trail like the back of his hand.
The people who joined my on my Spartan Trail adventure
Days before our Spartan Trail hike, I was dropping a hint to my crew that there's someone famous who will be joining us on our weekend escape.  As far as I know, only 3 Team Bang members – me, Kevin and Wilfred – knew that the celebrated Cebu-based travel Vlogger – CJ or AKA Four-Eyed Laagan – will be coming to join us. As for everyone else in Team Bang, they were all clueless, including the beloved Grace-Fool Wanderer.
Since I've always been known as a carefree jokester, they taught everything I said was a joke or a pun. And, that's why the whole team was utterly surprised and amazed when they caught side of CJ standing beside me on our meet-up point.
Speaking of my crew, there were 8 other Team Bang members who tagged along with me – Lieve, Jon, Shiela, Jovy, Gelique, Marc, John Chris and the heartbreak kid – Senyor Kevin de Arca. What's more, Team Wayuk captain, Carl, was around to join us hike this challenging trail. On top of it all, we were accompanied by an emerging star in Cebu's adventure scene – Reymund who we fondly nicknamed as "Idol".
Our Spartan Trail hike
Just like any Team Bang trip, we began our hike with a quick prayer, led by the club's official prayer leader – Gelique. Spearheaded by the heartbreak kid, we, then, wasted no time, and hit the concrete paths leading to Good Shepherd, passing by a bunch of houses and subdivisions.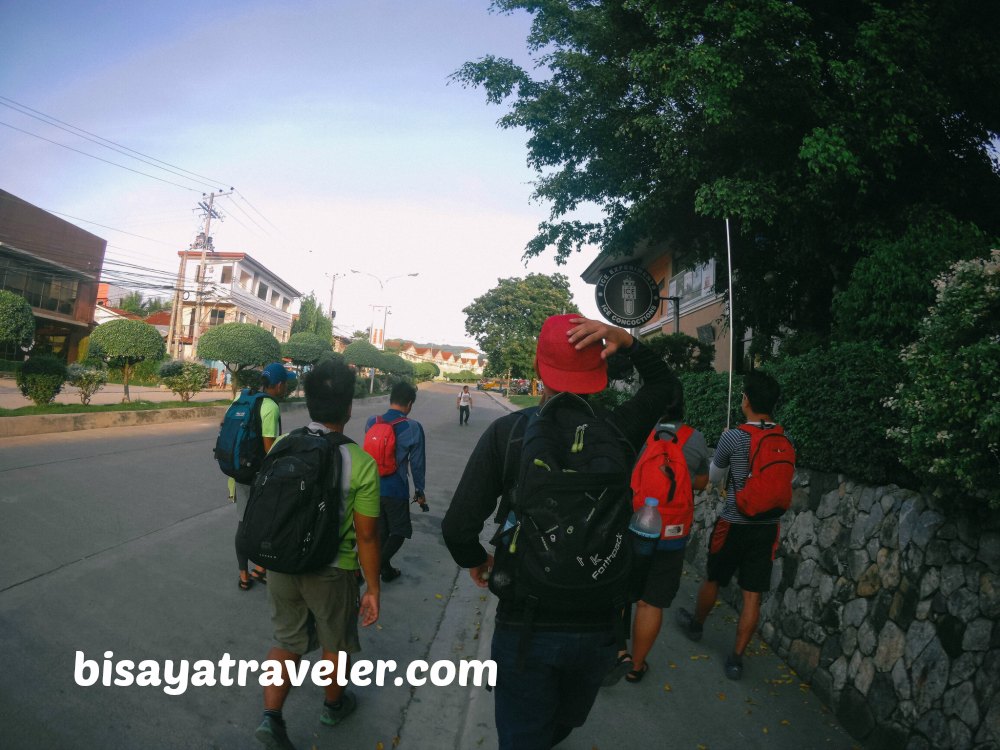 After a few minutes of walking, a familiar view came into sight – the beautiful Cebu City skyline from Good Shepherd.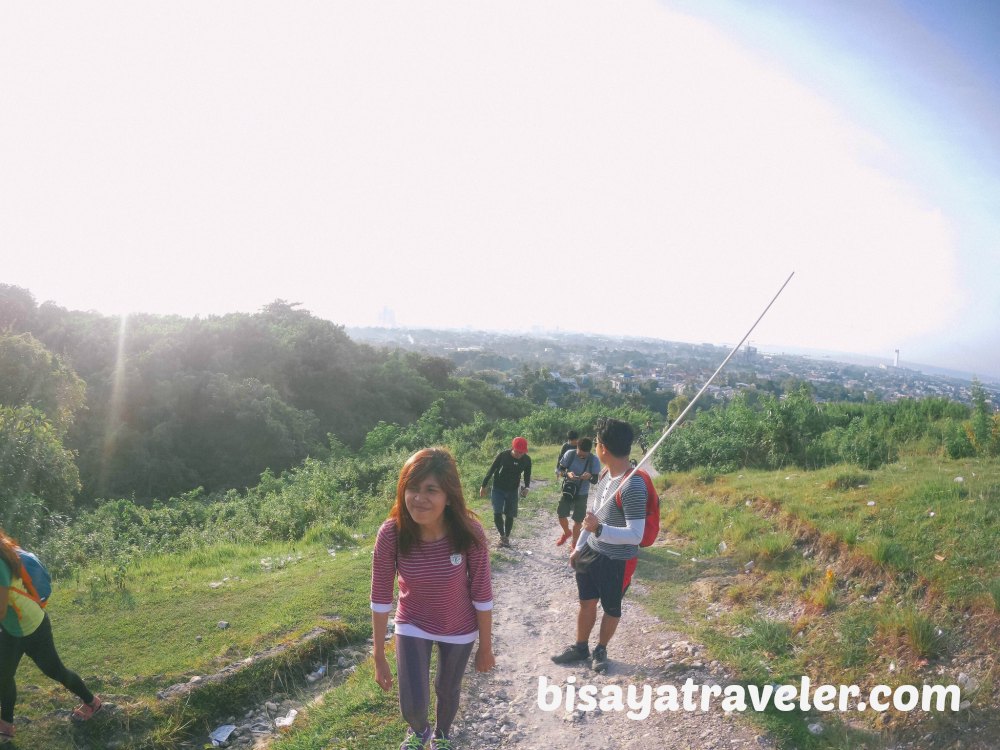 As great as the view was, I still was urging everyone to keep walking, so we can indulge on a fascinating side trip, following our hike.
And along the way, a pack of nasty askals approached us, and barked at us for passing by their territory. Luckily, their owner was around to save the day, and prevent any mishap.
Although I'm a bona fide dog lover, I wasn't complacent this time around, and was keeping a close eye on these canines. Keep in mind that I've been chased by a number of animals not long ago on the trail, from a not-so friendly white horse to mad fat-ass cows.
From there, we took the long, open, bushy and steep trail to the construction site of Monterrazas de Cebu.   And, for the first time in a long while, I was the team's designated sweeper.
As for trail, it was a bit long, steep and fairly open. In short, it can be a pretty tough climb, especially for newbie hikers. As a matter of fact, Gelique, who in fairness didn't get a great deal of rest, was exhausted in the midst of the hike to the top.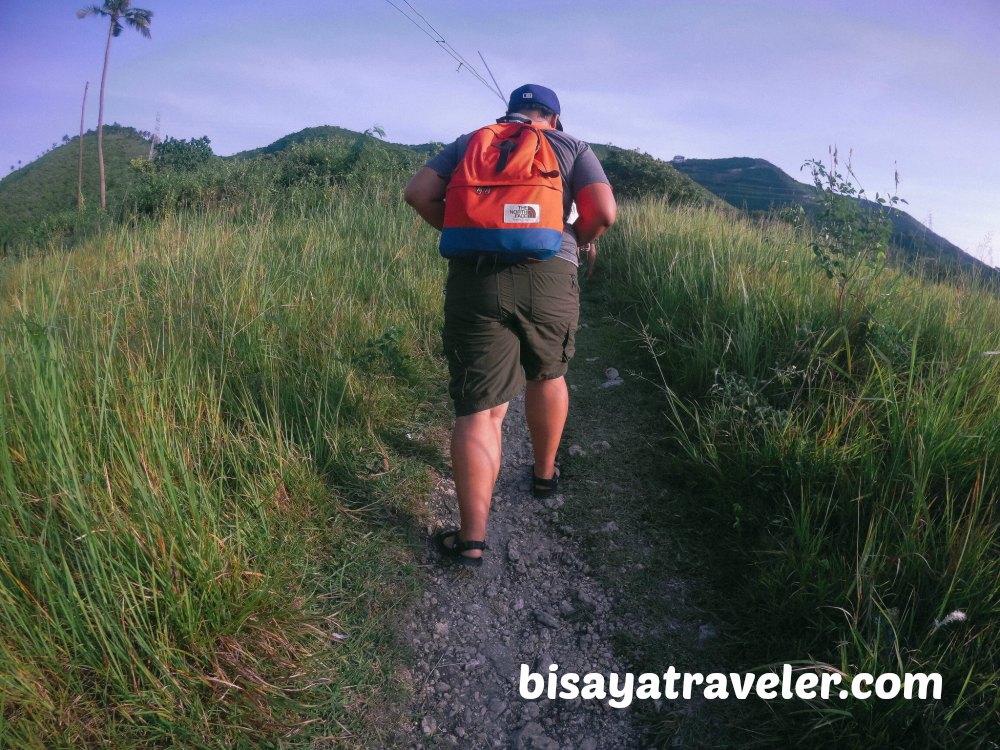 Usually, I'm a slow starter, meaning I get tired in the initial parts of the hike. But once my blood gets pumping, things get a whole lot easier to me. Heck, I can even hike for the entire day, with minimal stops, when I get a better feel of the trail.
Surprisingly, for some reason, I wasn't tired on the initial stages of the hike. As the team's sweeper, I was even giving some words of encouragement to Gelique, so she can hit the top.
After a few minutes of walking and talking, we finally arrived at Monterrazas de Cebu where we were rewarded with a breath-snatching view of Cebu.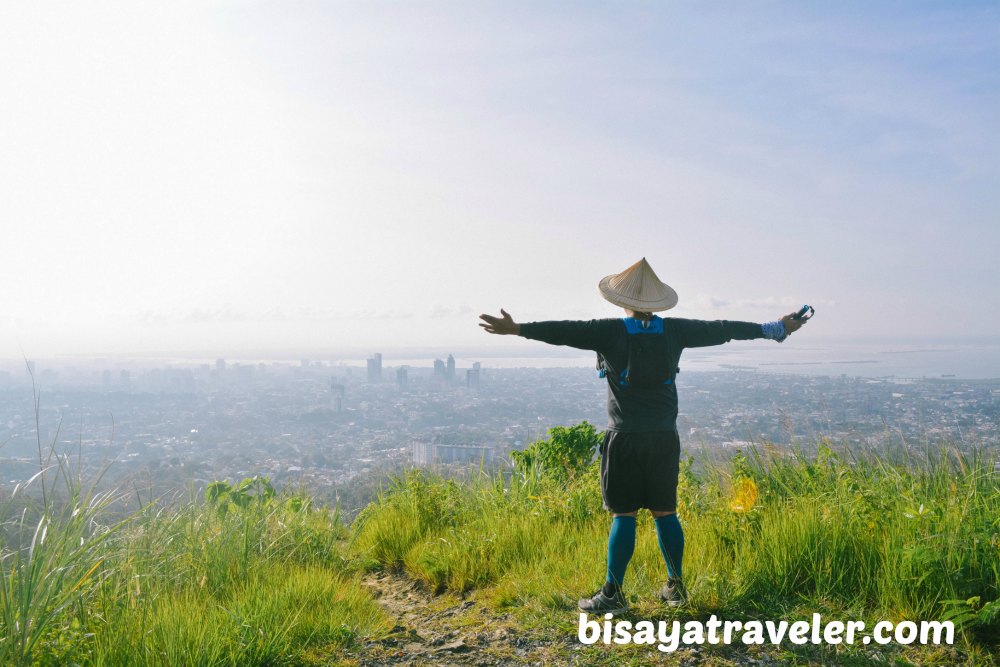 Clearly, everyone in the crew was in high spirits, admiring such a spectacular panorama.
As always, we took turns posing in front of the cameras, to capture the beautiful moments of our hike.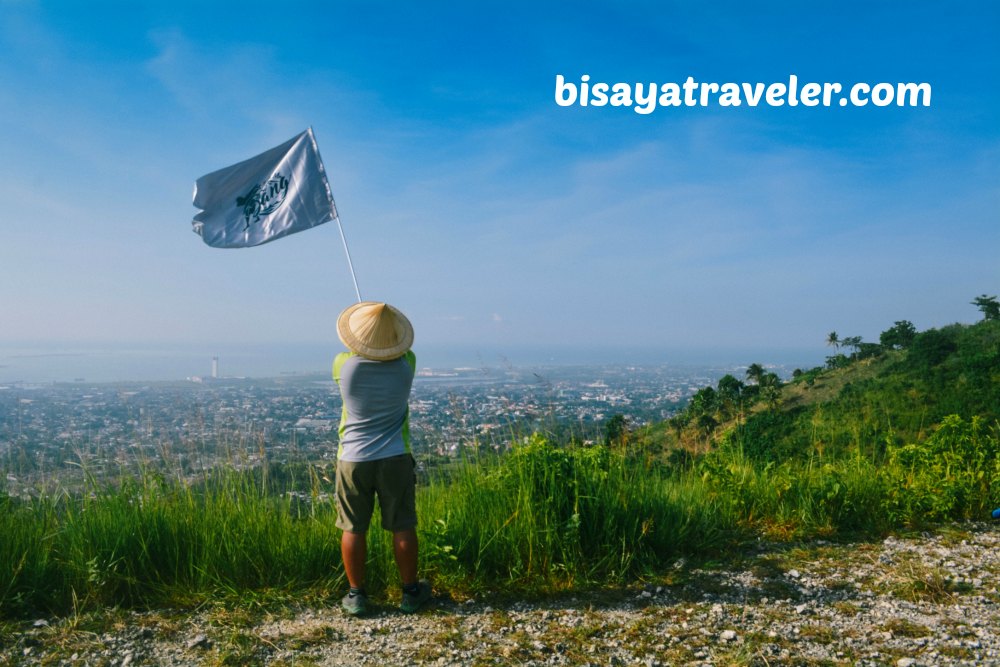 And, by the way, our recent Boljoon escape inspired me to buy a new salakot for my hikes and trips. For me, bringing this traditional wide-brimmed hat can be beneficial for me in a couple of ways. Not only does it make our photos more eye-catching, but it can also help protect my face from the scorching heat of the sun. Char!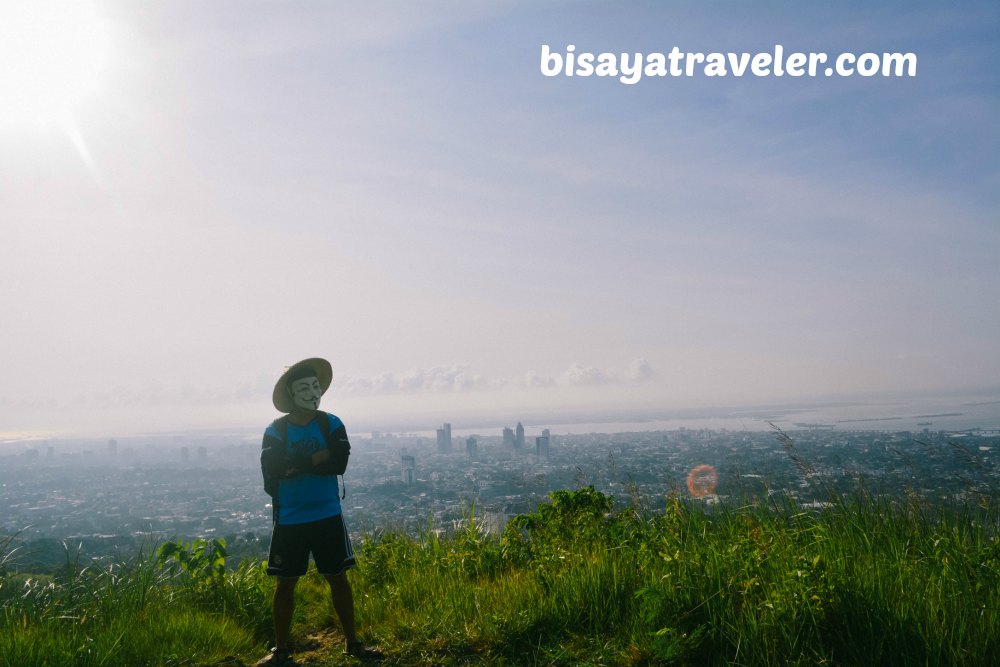 Needles to say, the girls couldn't resist the charm of our celebrity guest, Four-Eyed Laagan.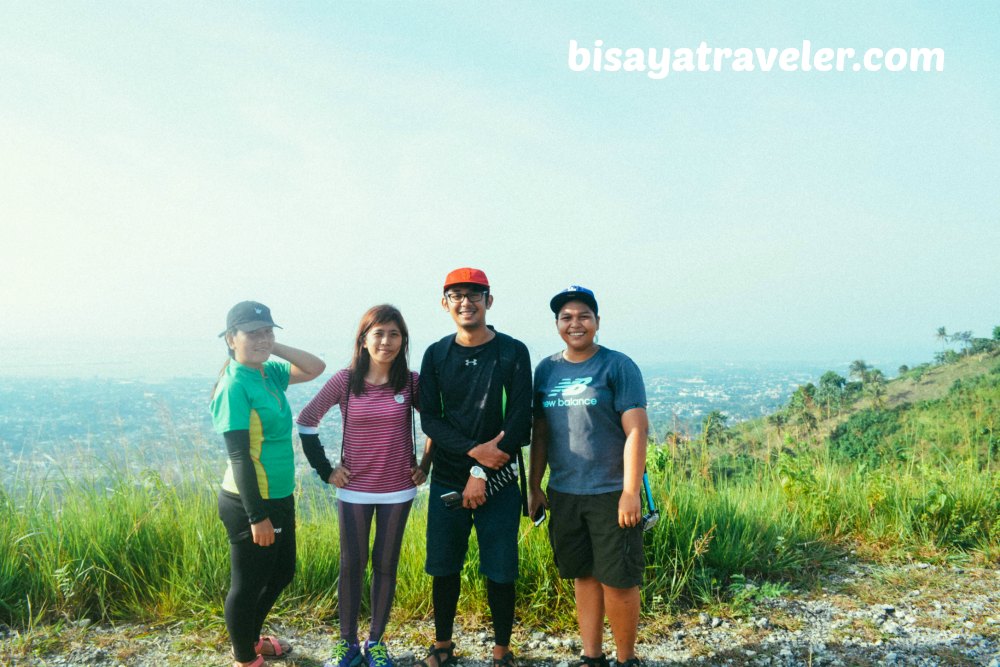 Once, I saw the cheeks of one of the girls (I promised not to mention her name) blushed, as I was taking a picture of them. She said it was because of the sun's heat, but we all saw it differently. And that basically set the tone of her Spartan Trail hike. From that moment on, we, specifically me, teased her all the way to the last part of Spartan Trail.
Later on, the team feasted on the frozen jellies that I brought. As you might have expected, these frozen and toothsome delights didn't last very long.
To end our short stopover on a high note, we made some of our trademark group poses on this terrific vantage point.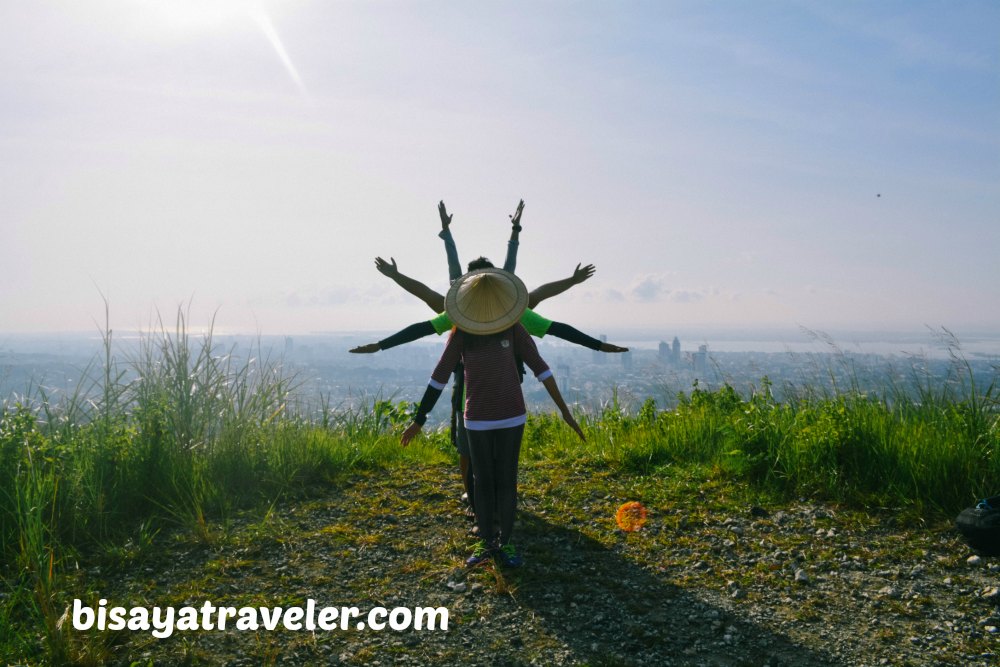 Moments later, we resumed our hike along the mighty Spartan Trail.
With Senyor de Arca on the lead, we walked through a bushy trail with plenty of prickly plants.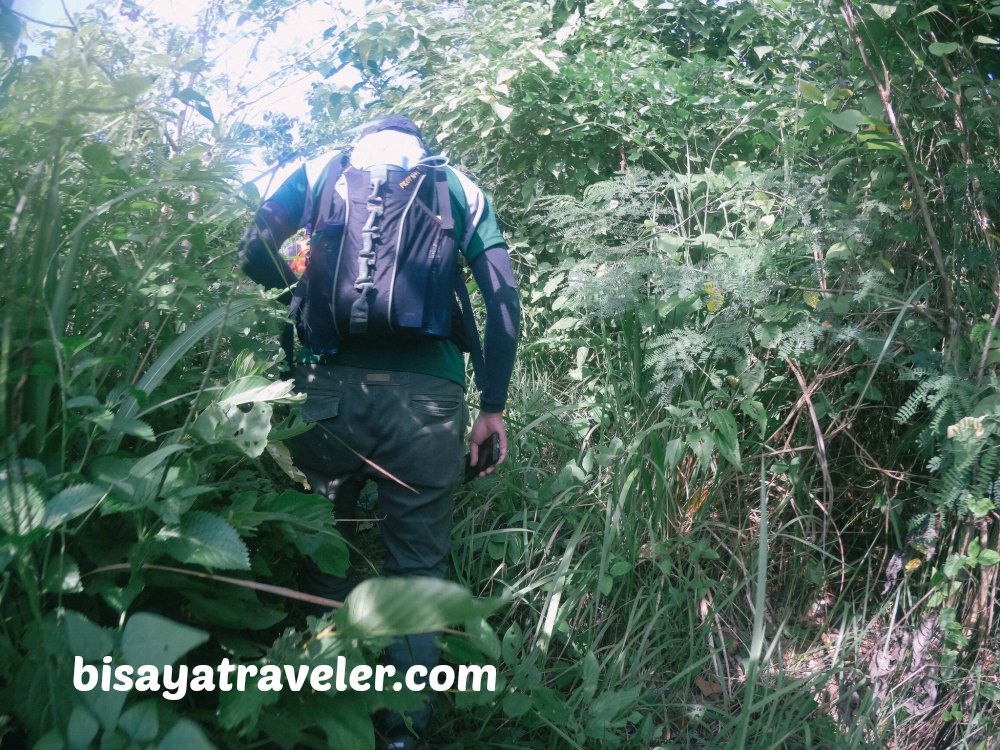 As part of our strategy to finish the Spartan Trail early, we only made stops, whenever someone gets overwhelmed or there's a beautiful sight worth a snap.
As we got deeper into the forested part of Spartan Trail, our chemistry got better. Soon after, we were clicking on all cylinders, cracking up jokes and sharing some pretty interesting stories.  Some of them were planning a trip to Camiguin, while others like IDOL who were just happy to be in the company of a bunch of sprightly like-minded people.
And, as far as I'm concerned, one of the best parts of our Spartan Trail hike was the unique connection between IDOL and Lieve. They were laughing their asses off, exchanging high fives, sharing hugot lines and snapping photos of one another. It was as if they've known each other for years!
Eventually, we arrived at this scenic area where we once again made a ton of poses and pictures.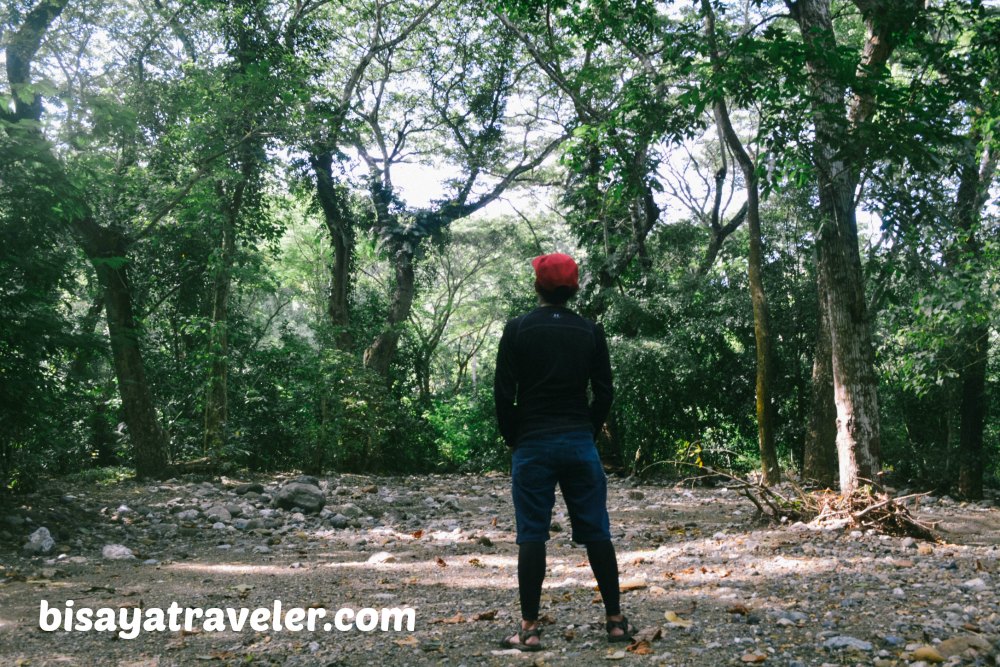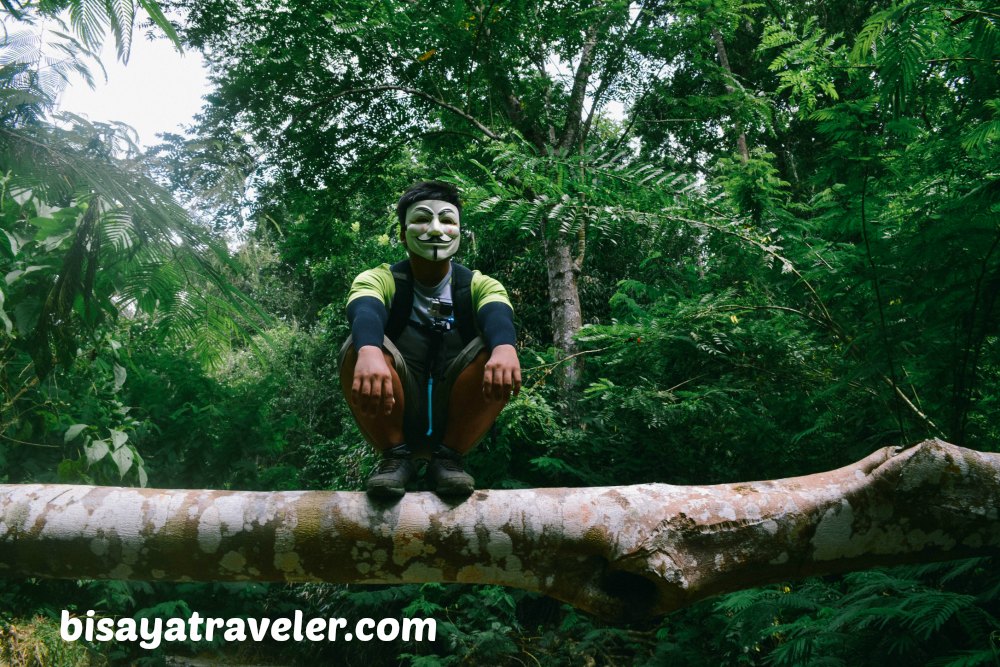 Once the pictorials were done, we followed Team Bang's official heart-rob, Kevin, passing along the small streams of water of Spartan Trail.
Then, we arrived at a mini-pool in which I, Kevin and Marc took a dip.
Admittedly, the water was fine, cold and utterly refreshing, but it did smell funny. Honestly, I smelled like a freaking dead rat, after our quick plunge.
Since we had other plans for that day, we didn't spend too much time on this part of Spartan Trail, and went on with our hike.
Along the way, we bumped into a small waterfall as well as the slippery spot where Shiela literally fell on her first Spartan Trail hike.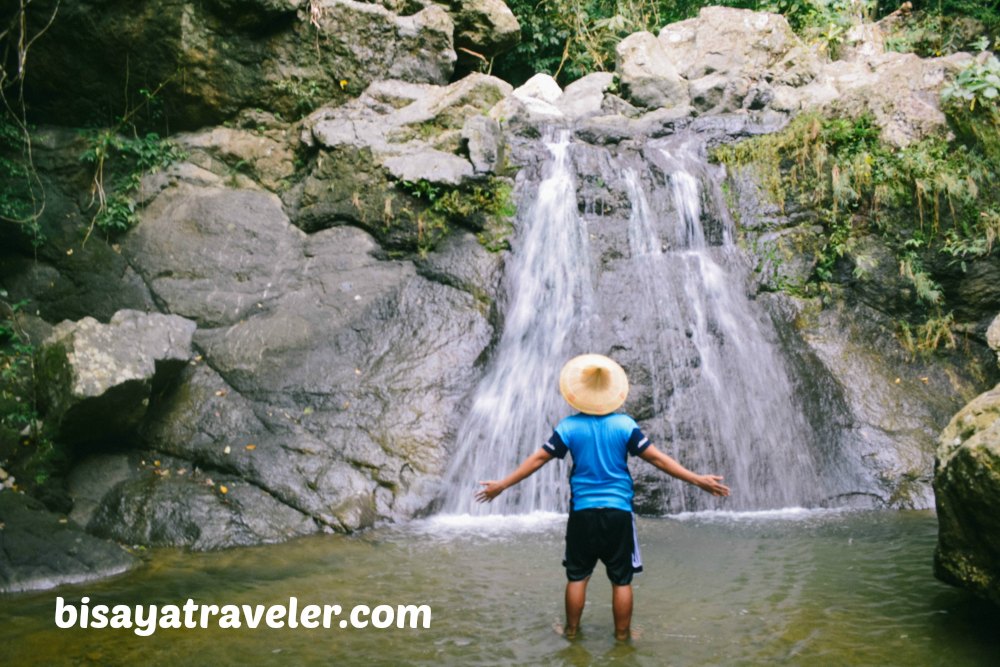 Afterwards, we walked for minutes until we arrived at the base to our final ascend. Yippee!
I thought the final ascend of the Spartan Trail was going to be a walk in the park. But the truth is, it wasn't a breeze, by any means.
I've been on more strenuous and challenging hikes before, but this aspect of the trail did drain my energy. Maybe, it was because I was the sweeper of the group.
The way I see it, those who are ahead of the pack have an edge over the sweeper and folks behind. Remember, people who are in front may longer breaks than the ones behind. Also, I'm the kind of person who feeds off energy from the people surrounding me. And yes, some of my teammates in front did feel tired on our way up.
To lighten up the mood, we cracked up jokes, shared trail food, and had quick chats, on the way to the end of Spartan Trail. And all of a sudden, we arrived at Pamutan – the end point of the energy-draining Spartan Trail.
Think the adventure was over? Guess what? The fun didn't end there, folks! Even though it wasn't exactly a part of our Spartan Trail itinerary, we decided to scale two of Cebu city's most beloved mountains – Bocaue Peak and Mount Babag, from Pamutan, following our lunch break.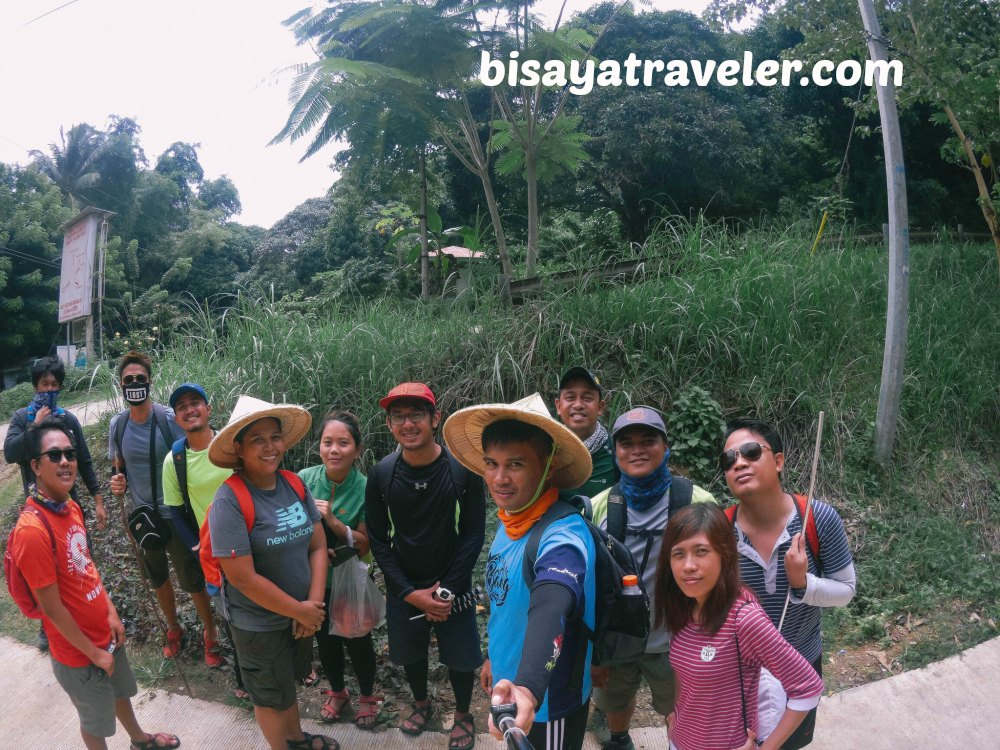 With our energies replenished and stomachs filled, we walked our way to the starting point of our hike to Bocaue Peak and Mount Babag. Unfortunately, though, Gelique and Lieve didn't join us on our trek to Bocaue Peak.
As we were making our way to the peak, a jeepney driver gave us a lift, making our walk easier on our end.
Moments later, we arrived at the starting point of our hike to Bocaue Peak. This time, Kevin wasn't quite familiar with the trail, so Carl and I had to take over since we had experienced this route before. Remember, the last time we went to Bocaue Peak?
Even though I had zero hour of sleep for the past 30 hours or so, I was pumped up to take on this challenge. I felt like my batteries were re-charged, and I was more than willing and ready to scale mountains.
And, after a missed turn and over an hour of hiking, we finally arrived on the summit Bocaue Peak.  Unlike our Spartan Trail trek, we didn't take a glut of photographs here, in spite of its gorgeous panoramas and relaxing ambiance. I guess we were rather tired, with all the walking, posing and talking we did for the whole day.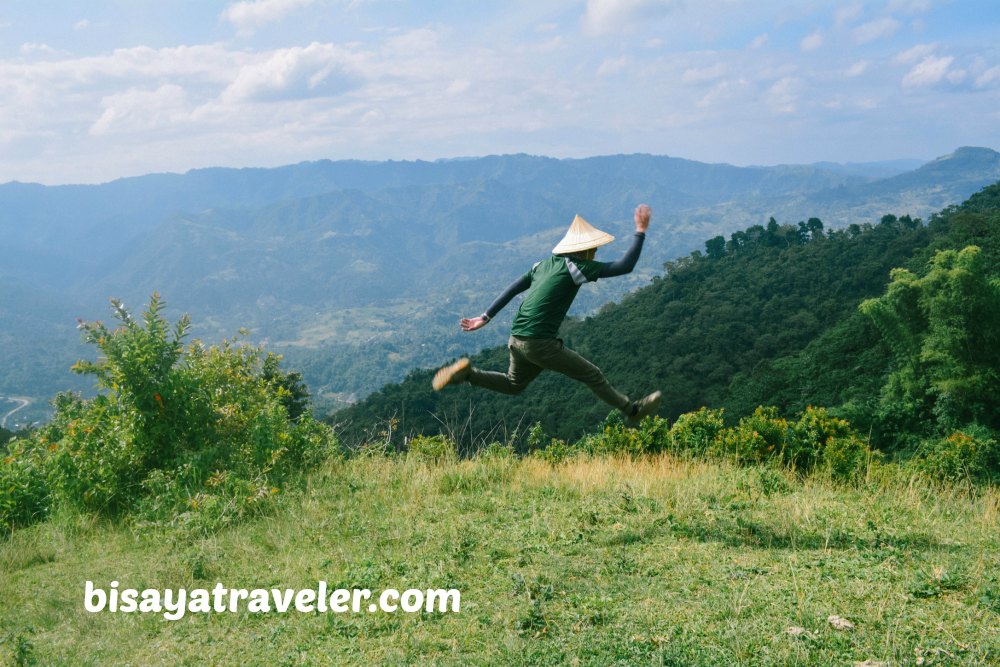 Then, we made our way to Mount Babag, and walked our way to Temple of Leah.  Though we were fairly tired, we still enjoyed our walk, sharing creepy ghost tales and making plans for our team's future adventures.
And at around 7 in the evening, we arrived at JY Square.  While the rest of them enjoyed a tasty dinner at Mang Inasal, Carl and I went home early.  And when I arrived home, I hugged my Bunny who told me that I looked like a Vietnamese farmer with my darker complexion and rustic salakot.
Our Spartan Trail, Bocaue Peak and Mount Babag Itinerary:
05:00 AM: Meet up at Rustans Banawa
06:20 AM: Start of our Spartan Trail hike
07:00 AM: ETA Monterrazas de Cebu/pictorials
08:00 AM: Resume hike
11:30 AM: ETA Pamutan/end of Spartan Trail hike
01:00 PM: Start hike to Bocaue Peak
03:00 PM: ETA Bocaue Peak
04:00 PM: ETA Mount Babag
05:00 PM: Start hike to Temple of Leah
06:00 PM: ETA Temple of Leah/rest
06:15 PM: Start walk to Busay highway
06:45 PM: Catch a ride to JY Square
07:00 PM: ETA JY Square
08:00 PM: Home sweet home
Our Spartan Trail expenses:
Habal-habal fare to JY Square: PHP 25
Lunch: PHP 30 to 50
Guide fee: NADA
Things to keep in mind:
Pack at least 2 liters of water
Bring trail food and ION beverages like Pocari Sweat and Gatorade.
Wear sunscreen and a hat to protect your skin from the sun.
You definitely need a guide to hike this trail, especially if you're a newbie in hiking. Try to look for mountaineering groups in Cebu who can help you conquer this trail. Likewise, you may reach out to my Facebook page, so I can help you find a guide for this trail.
Wear arm guards and leggings to protect your skin from prickly plants.
Practice the LEAVE NO TRACE principles.
Overall, I enjoyed every moment of our 13-hour hike in Cebu City. Sure, it wasn't flashy or scenic, but it definitely has all the hallmarks of an exciting adventure. From slips and misses to meeting new friends, it was, to me, a fine recipe for a pleasant and memorable hike in the highlands of Metro Cebu. And to my team, there will be more surprises to come in the near future. Who knows? Maybe, the real John Lloyd Cruz or Undertaker will show up on our next hike.
Just stay tuned, and don't forget to like and subscribe! 😉