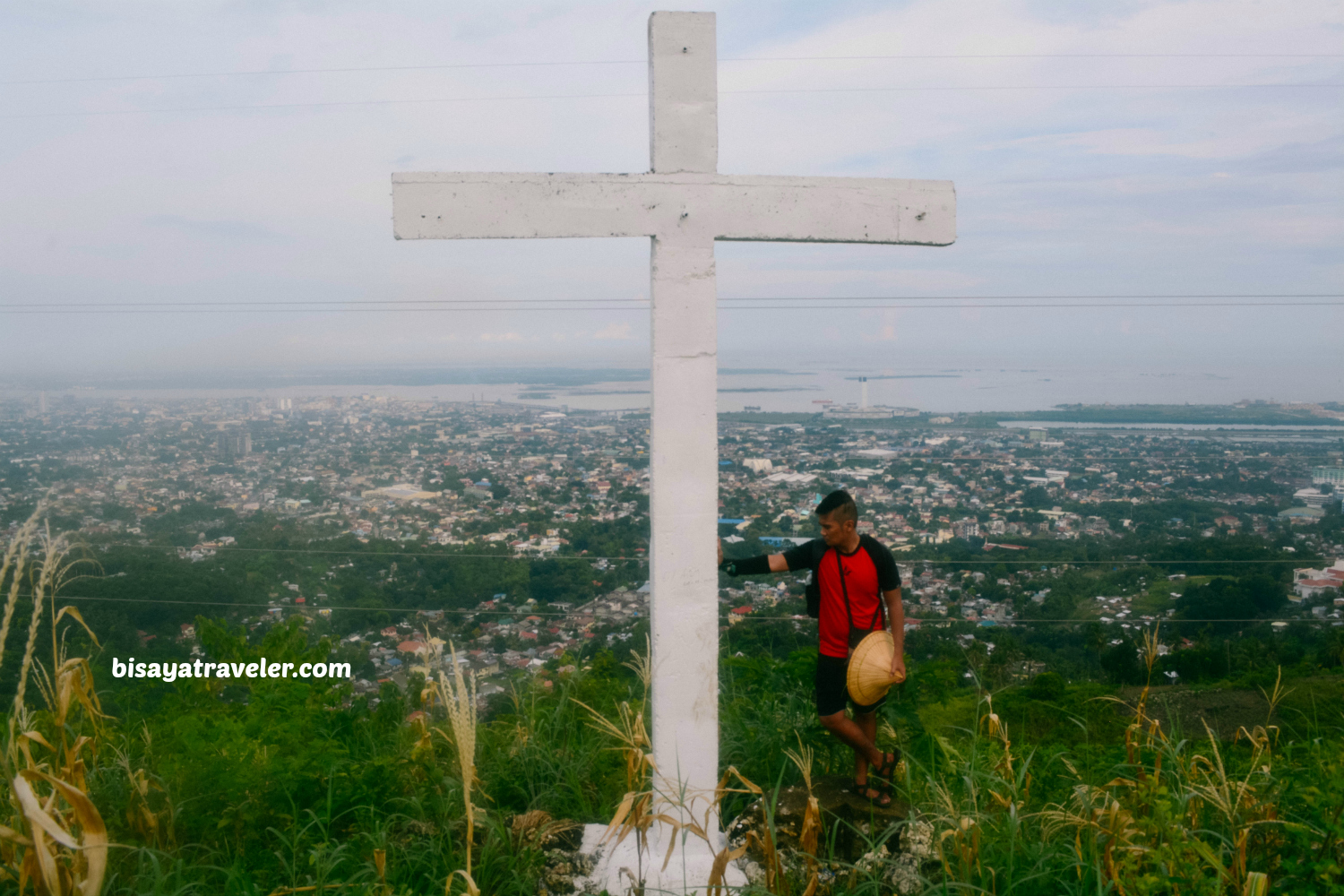 Offbeat Buhisan: Exploring The Untapped Beauty Of Cebu's Remote Uplands
Offbeat and one-of-kind, Buhisan isn't normally a place that comes into mind, when people think of travel destinations in Cebu. For years, this barangay has been lurking in the shadows of Cebu's classic tourist destinations, such as Busay, Dalaguete, Oslob and Bantayan. In the eyes of a mainstream traveler, there's isn't a lot to do in Buhisan. As a matter of fact, some would even say that Buhisan is only known for its century-old historic dam – the Buhisan Dam.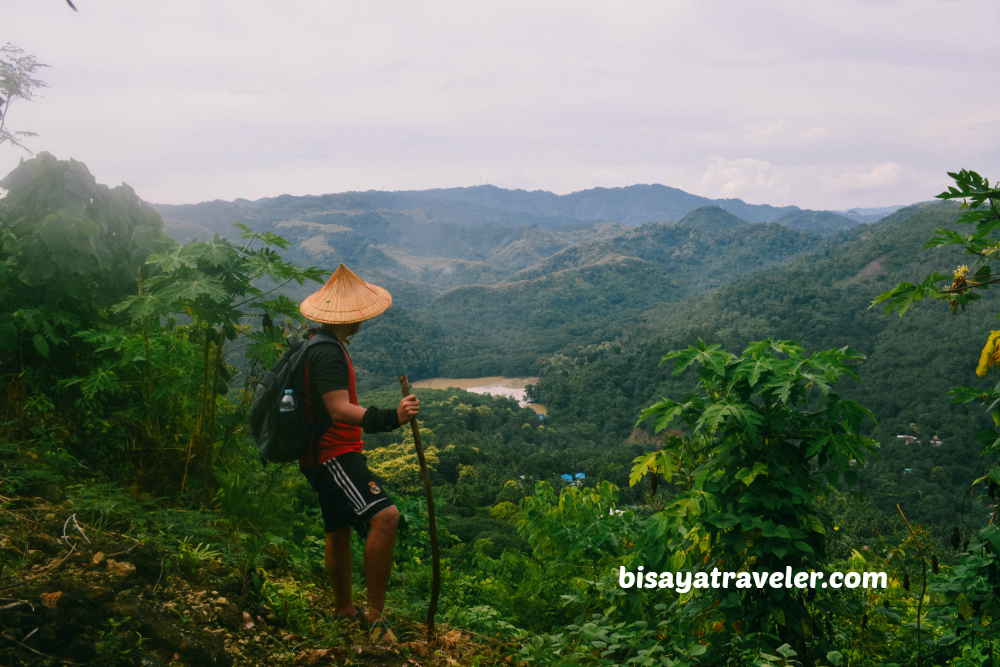 But to me, there's so much more to Buhisan than meets the eye. For the intrepid and enthusiastic wanderer, Buhisan can be an adventure playground full of thrills and Instagram-worthy sights. And last Sunday, I, together with my animated crew, ventured into the secluded parts of Buhisan, and got acquainted with the not-so well-known charm and beauty of Buhisan.
Our lively and fun-filled Buhisan adventure
Our Buhisan adventure started with a rendezvous at Lourdes Parish in Punta Princesa, Cebu. Of course, there were a few Team Bang members who were available for this trip – Kevin, Jovy, Shiela and the team's most sought-after travel buddy, Idol. Furthermore, Jovy's forever – Jude – tagged along for the first part of our escapade in Buhisan.
From our meeting point, we took a short tricycle ride to the starting point of trip – the gate of San Carlos Heights. Obviously, we could have opted to take the easier route via a habal-habal ride to either Toong or Buhisan to kick off our weekend escape. But, we wanted to spice things up, by indulging on the mesmerizing overlooking views of Cebu from San Carlos Heights.
Under the scorching heat of the sun, we walked along the moderately elevated paved road in San Carlos Heights. Minutes later, we arrived at one of the area's towers, where we said an insightful prayer, led by our charismatic Idol.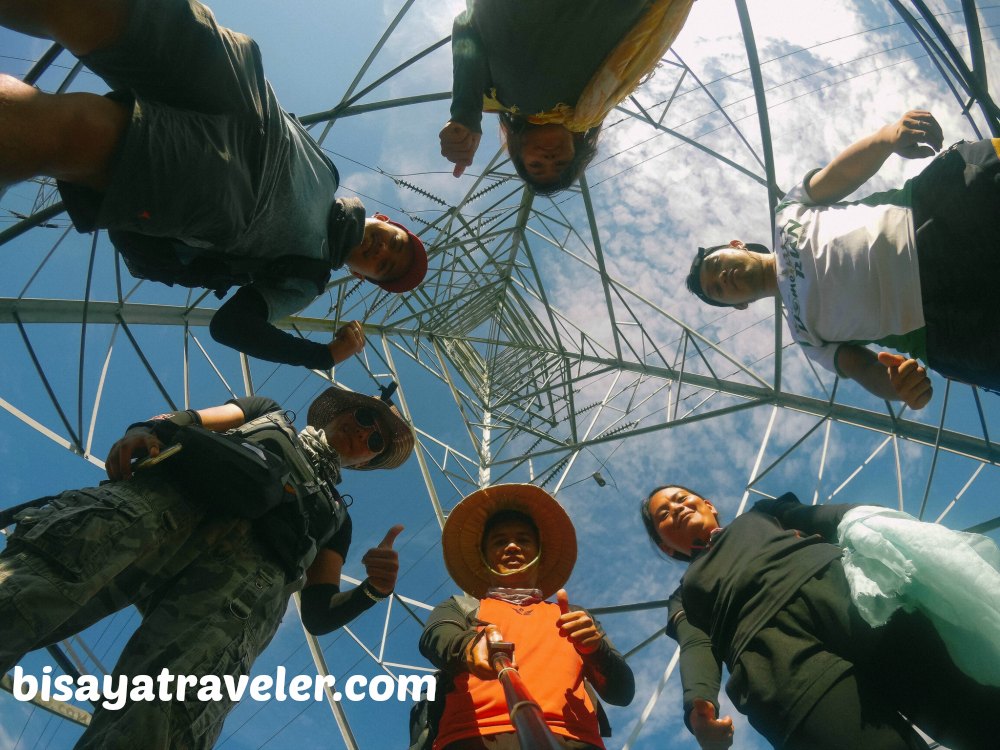 Speaking of Idol, he did wear a rather interesting outfit combination for our adventure to Buhisan. To sum it up, he kind of looked like a Korean member of the NPA. A weird blend, but it works rather well, when you're as cool as Idol.
With our pre-hike traditions over, we took on the open and extremely sunny Antuanga trail to Toong from San Carlos Heights.
In spite of the punishing heat of the sun, we still got to snap a ton of pictures from San Carlos Heights.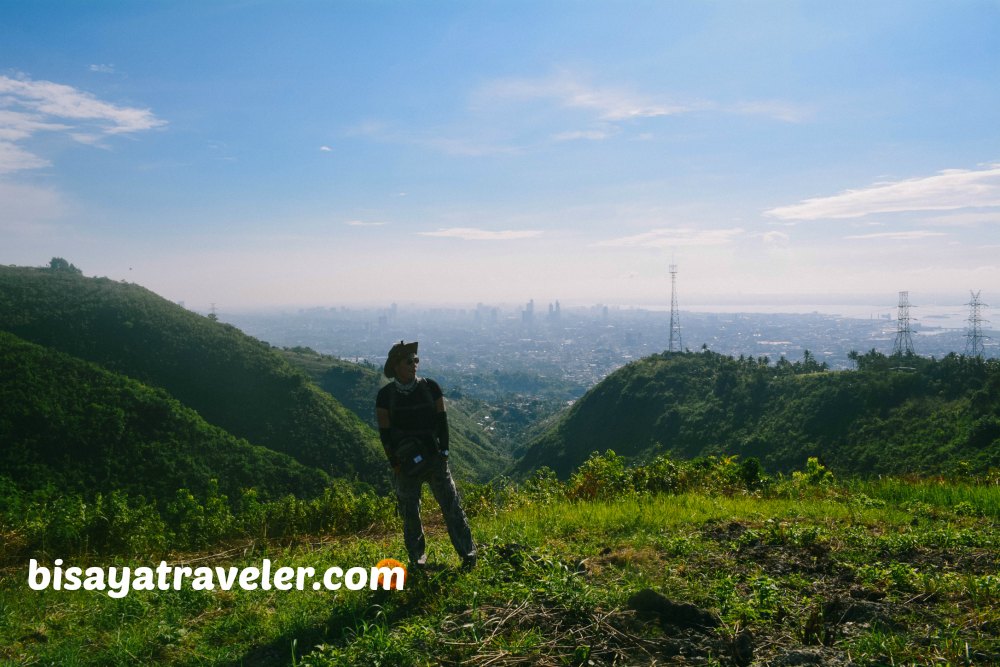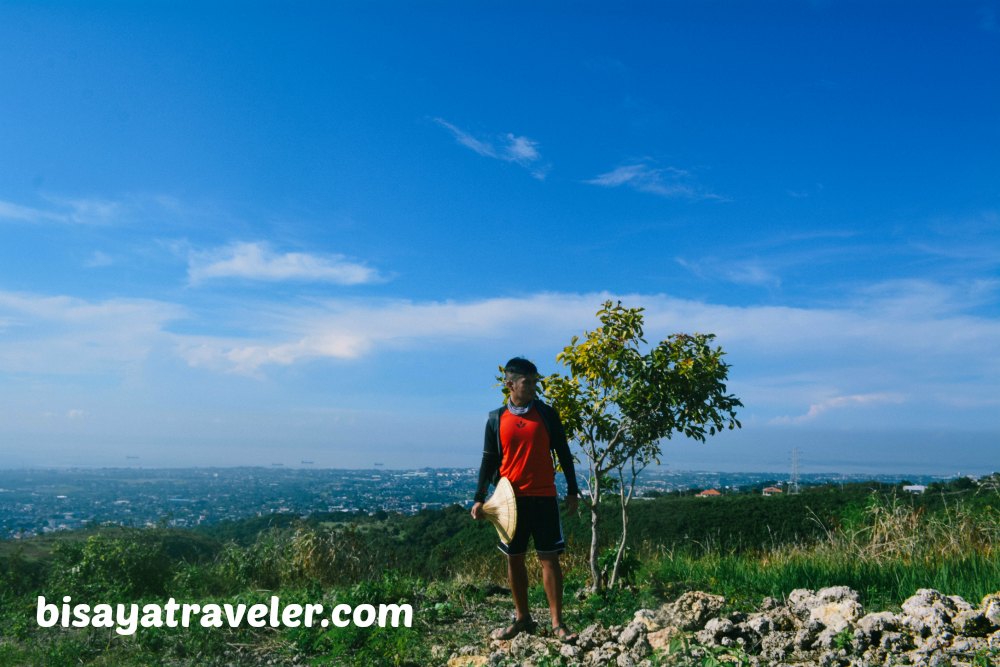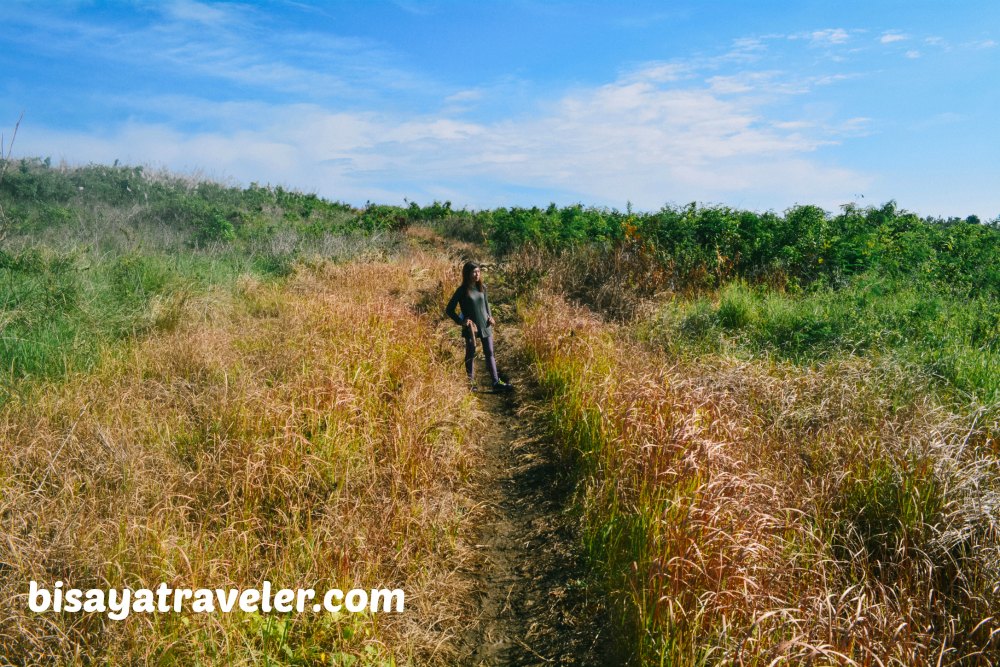 We, then, went on with our hike, passing through the forested side of Buhisan.
While walking, we got treated to a sweet vista of the barangay's undisputed star – the Buhisan Dam. Plus, we also got see the flourishing and verdant landscapes of Cebu's highlands.
Although it wasn't as stunning as the last time I saw these landscapes (they looked like Japan's autumn landscapes earlier this year), it was still a sight to behold.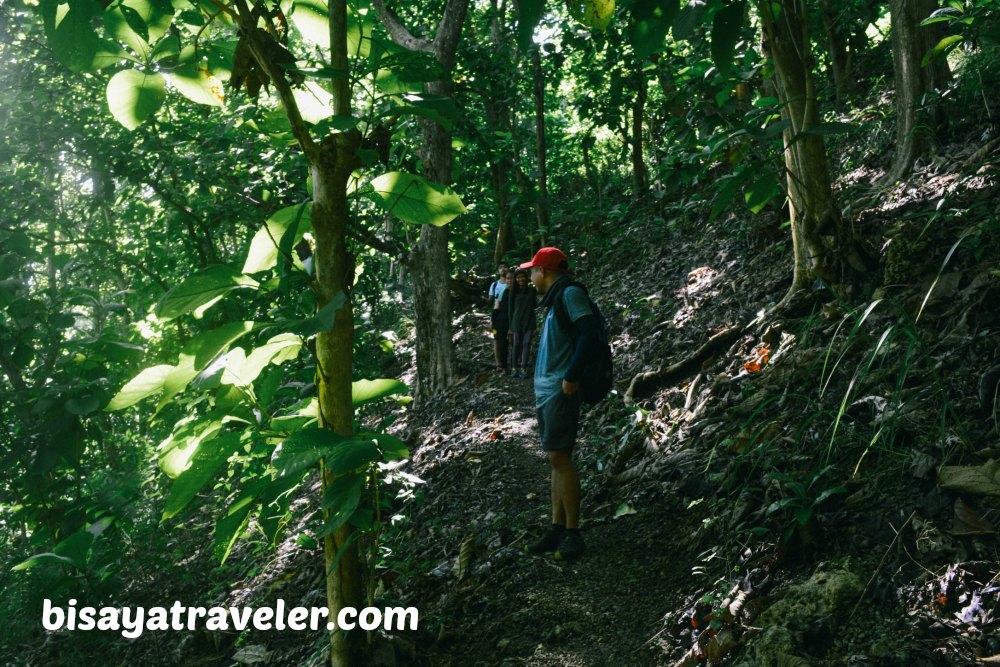 Soon after, we arrived at Toong's main road, which reminds me of Bohol's famed man-made forest.
As usual, the girls and boys of Team Bang took turns posing in front of the camera.
Once the pictorials were done, we went for a short stroll to the stores near Toong's barangay hall to buy refreshments as well as wait for our guide – Vincent (Jovy's workmate).
When Vincent arrived in the scene, we wasted no time, and descended to the first stop of our trip – Kawa Falls.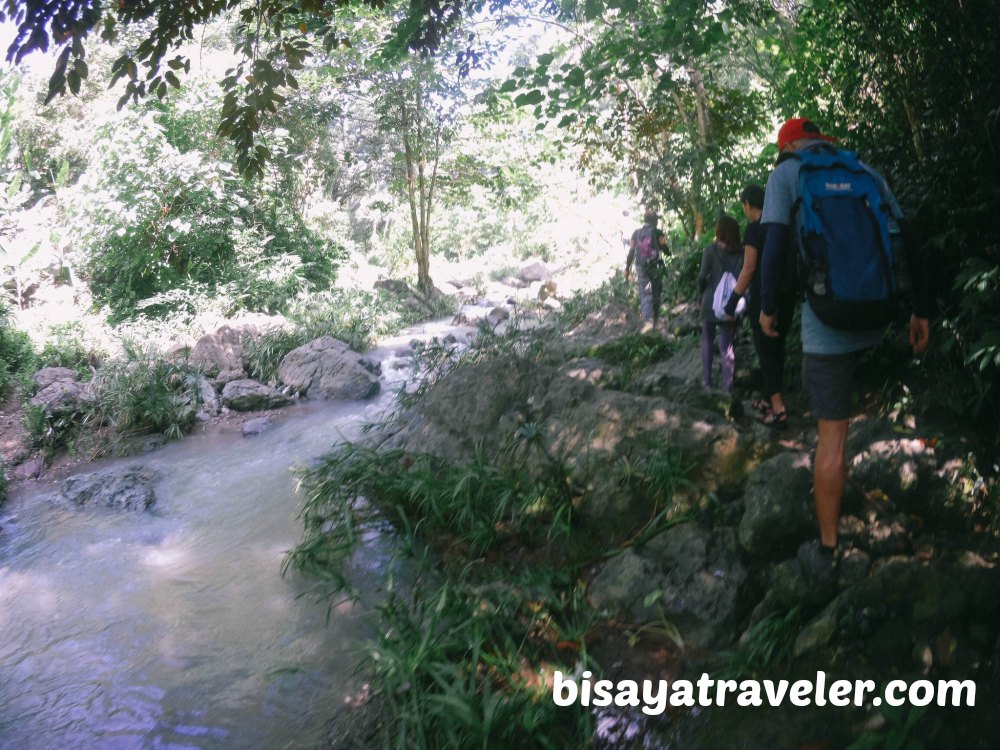 Technically, these wondrous cascades aren't a part of Buhisan. Still, I thought it would be a worthy stopover for our Sunday escape. And besides, I didn't get to see it, the first we went to Toong. Remember what happened to us during our hike to Bocaue Peak?
To make things short, we arrived at Kawa Falls, following an exciting river trekking experience. Once there, we snapped a few photos, and enjoyed the sight of children plunging blissfully into the muddy yet refreshingly cold waters of Kawa Falls.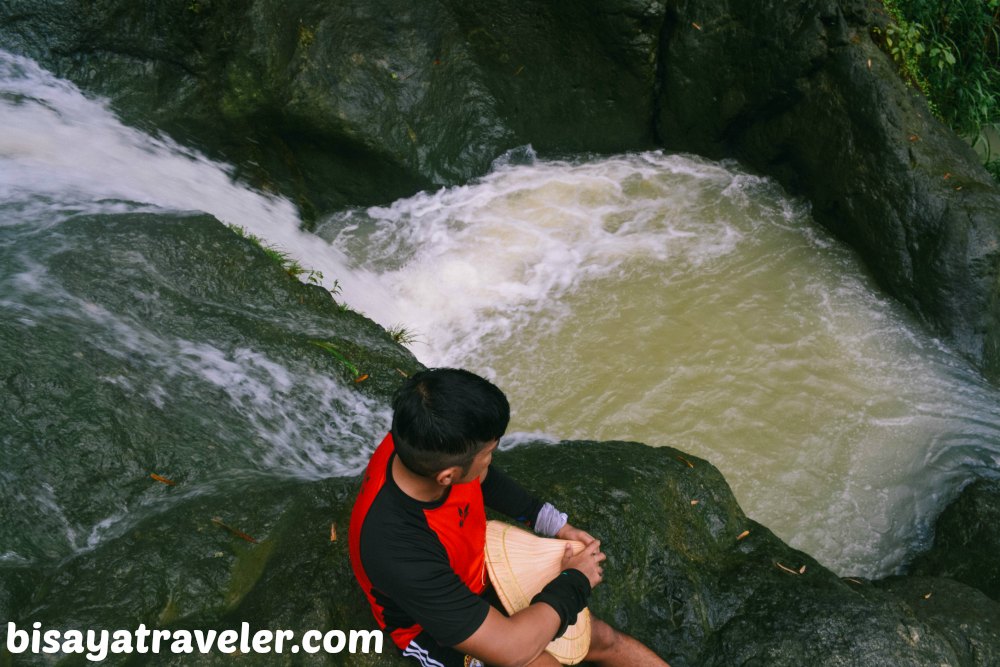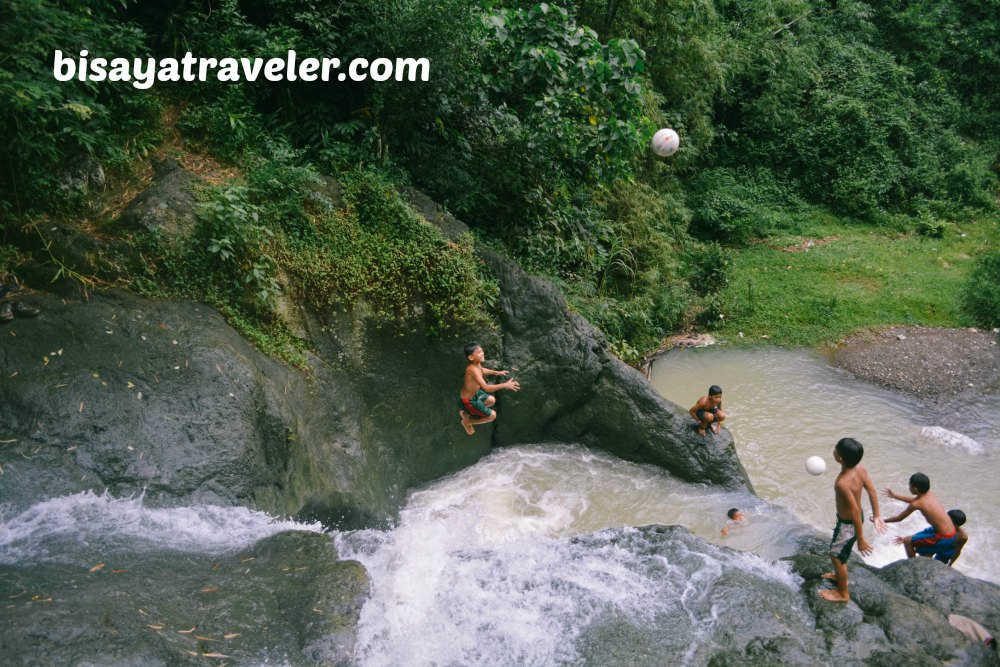 With raindrops falling gently falling on our heads, we decided to wrap up our visit to Kawa Falls, and make way to our next stopover – the historic WWII tunnels of Buhisan.
Getting back to Toong barangay hall from the stream, however, was a bit of struggle. For some reason, we felt exhausted, as we were hiking our way back to the main road. Maybe, it was because of the exposed trail in San Carlos Heights or we didn't eat a healthy breakfast prior to the hike.
Eventually, we arrived at Toong proper, and took a breather from that back-breaking and energy-draining ascend. And, from what we've discovered later on, our Kawa Falls visit was just the appetizer to the main course of our trip in Buhisan.
Since Jude was still recovering from a hangover, he had to leave the team and go home early, to take a rest.
As for the rest of the team, we were all busy replenishing our energies and preparing for the next part of our Buhisan escapade.
When we got to Toong proper, it was almost lunchtime, and our stomachs were starting to grumble. Unfortunately, options for food in Toong are pretty limited, especially on Sundays. Luckily, Vincent brought his motorcycle to Toong, and volunteered to buy our lunch somewhere in Buhisan.
Idol also went with Vincent, to select the dishes that fit perfectly to the team's tastes, preferences and nutritional needs. A few minutes later, they returned to the waiting shed carrying a couple of plastic bags full of treats.
Amazingly, Idol bought a bunch of food for us, without asking a cent in return.
And that's one of many reasons why dozens of people love to travel with Idol. Not only is he extremely generous, but he's quite an energetic bunny as well. Even in times when your fighting spirit is drained, Idol will raise the team's morale and keep the momentum going, with his boundless energy catchy and hugot lines. And, did we mention that he's a great photographer?
Everyone was geared up and ready for our next stop in Buhisan, after our lunch. The bad news was, it rained cats and dogs, making things seem hopeless. Truth to be told, I was planning to put an abrupt end to our journey in Buhisan, if the rain didn't stop by 2 in the afternoon.
Thee rain started to mellow down at around 1:30 in the afternoon.
With time not on our side, we quickly went to the base of our hike to the tunnels of Buhisan.
To my surprise, it was the same trail that we took from San Carlos Heights to Toong.
According to Vincent, the trail is now literally covered in bushes, meaning it would be difficult for people to spot it.
So, we followed Vincent on this slippery and muddy trail, to the unheralded caverns of Buhisan. On our way up, we bumped into a group of hikers who used my Bocaue Peak blog as their guide for their Sunday outdoor escape. What a small world!
As an added plus, the overlooking vista of Buhisan Dam looked even more eye-catching, thanks to the fog.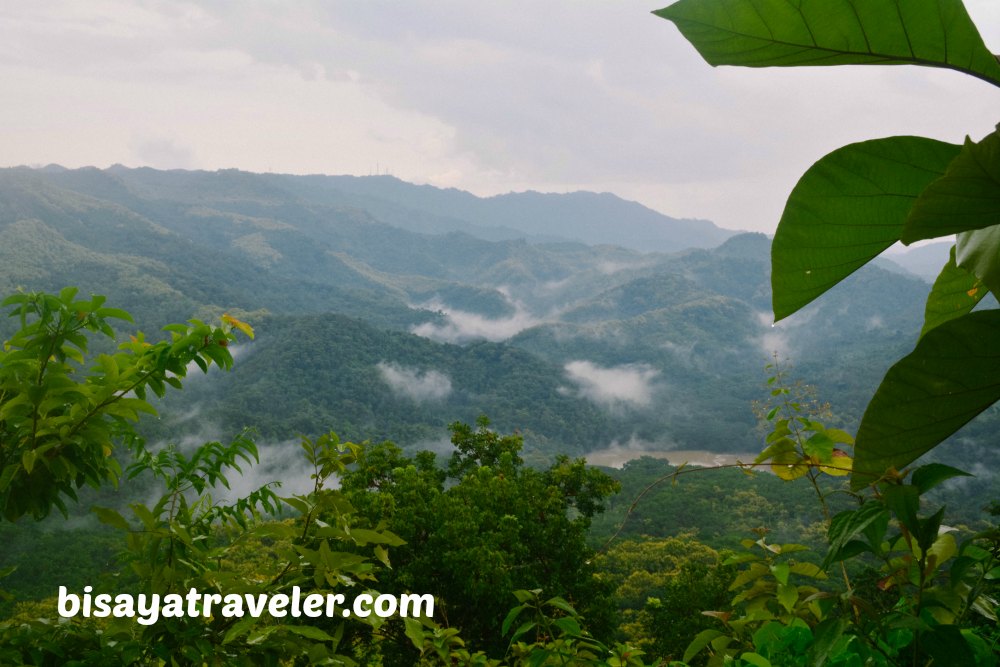 We kept on walking, until we reached the beautiful spot where earlier we took dozens of photographs of Cebu City.
As it turns out, Vincent didn't see the trail leading to the tunnels of Buhisan.
And, we totally understand why Vincent can't find the exact trail to the WWII tunnels.
After all, this ridge is an extremely remote part of Metro Cebu. Plus, very few people in the area nowadays are using these trails.
But, ultimately, Vincent found the trail connecting San Carlos Heights to the mountains of Buhisan. And that was the start of our real adventure in Buhisan!
The trail is, without a shadow of a doubt, one of most physically challenging and demanding paths I've hiked in Cebu. Even though it's not steep, it has all the qualities of a brutal hiking trail. Thorny plants, sharp rocks, sturdy branches and tricky stems – the trail had a ton of challenging roadblocks along the way. Not to mention, the trail was awfully narrow and slippery. Apparently, this trail hasn't been used for a long while.
My hiking sandals were practically powerless against this trail. I even considered removing them, so I can have better traction with my bare feet.
From time to time, I had to grab on the branches and plants, to prevent slips and precarious falls.
"If I'll make it alive from this experience, I'll never do this hiking adventure again". For a moment, those words crossed my mind, as I was snaking my way through the highlands of Cebu. No matter how strong, optimistic and courageous you are, there are times both in your life and on the trail when your cynic side would creep in, and lure you to go astray.
Still, I never thought of giving up, in the midst of our hike. On the contrary, I became more pumped up, as the trail got more technically challenging and precarious.
"How did the Japanese get through their way through this trail?", asked Jovy.
Seriously, folks, this trail requires a great deal of courage, patience and mental toughness. The day following our hike, I noticed a myriad of bruises and scratches on my legs and arms.
Yet, for all the challenges and bumps along the way, Team Bang's trademark lively spirit was still on full display.  From the get-go, we were all smiles, giggles and silly jokes.
Sometimes, Shiela would jokingly say that Jovy scammed us because Jovy suggested that this would be a cakewalk.
Likewise, Idol would often, out of nowhere, strike a hugot line, to fascinate and amuse us. Trust me, Idol has a wide array of tricks, as the team's entertainer and energizer.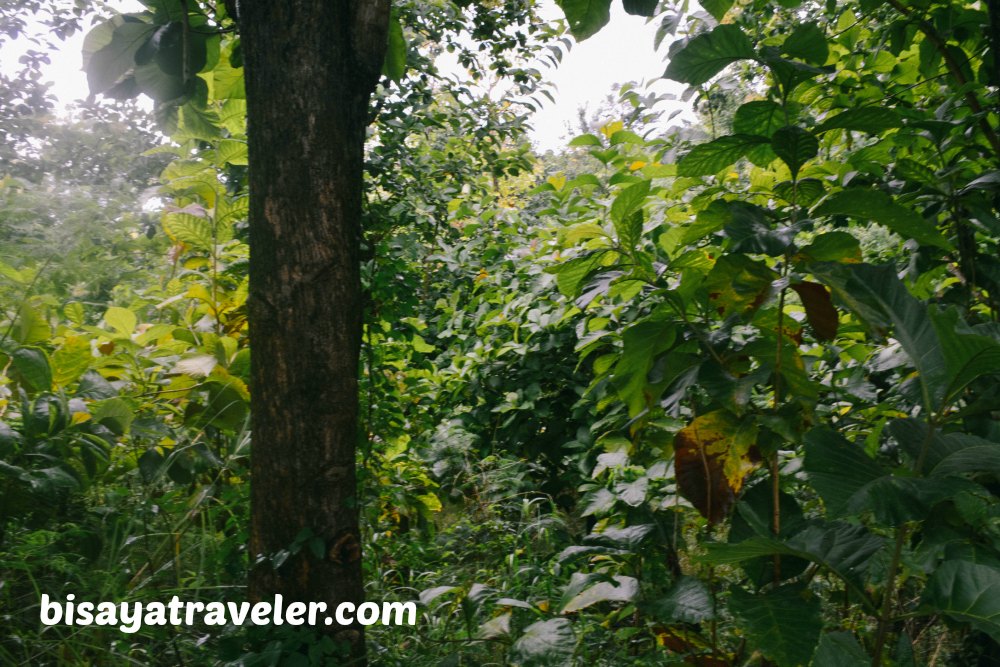 Don't get me wrong – the trail was no joke, and can cause serious injuries, especially if you're not extra careful. But like I've said in my previous posts, you can't get through any obstacle by being a crybaby, whiner or a drama queen.  Just like in life, you need to have a positive outlook, and face challenges with a smile, to reach the top with flying colors. As they say, "when life gives you lemon, make lemonade".
Vincent, though he didn't find it challenging, had a fair share of troubles on the trail as well.
There were so many bushy trails on this part of Buhisan. There are times when it would take a few minutes and failed attempts for him to figure out the right trail to the tunnels.
Later on, we arrived at an area where there were a number of man-made holes used by the Japanese during the Second World War.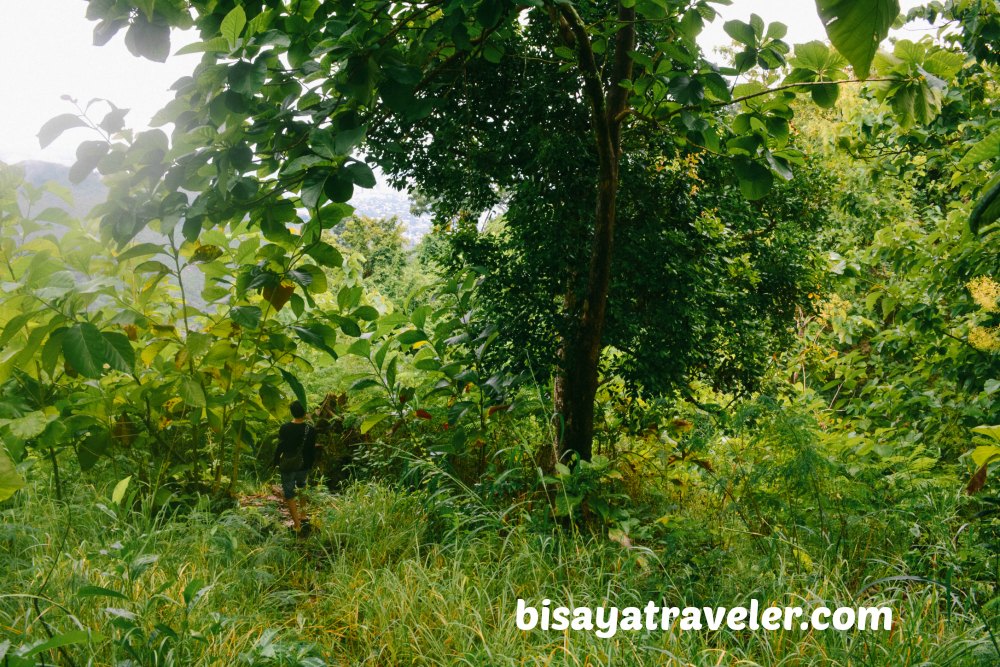 While Vincent is probably just as young as I am, he knows a lot about the history of the highlands in Buhisan.
He even demonstrated how Japs used these holes to their advantage during the war.
As we were talking, we could hear the rest of my team laughing hysterically. And judging by the volume of their giggles and laughs, I knew someone slipped along the way.
When the rest caught up with us, Idol revealed that he slipped and rolled like a ball.
I guess he looked funny, in the aftermath of his fall, because they just couldn't stop laughing. Even hours following the hike, Idol's fall was still the team's topic. Moreover, Peeps from other group like John Jay of Wandering Feet PH knew about this memorable slip. Too bad, I didn't get to see it.
We, then, went on with our hike, and got lost in the middle of this forested and prickly side of Cebu. Yikes!
With Vincent's whistle and bird-like call, we discovered his whereabouts. To get there, though, we need to ascend through clusters of thorny branches, and create a new trail to the top. With grit, grind and determination, we made it to the top, and were treated to a sweet view of Cebu and Buhisan Dam.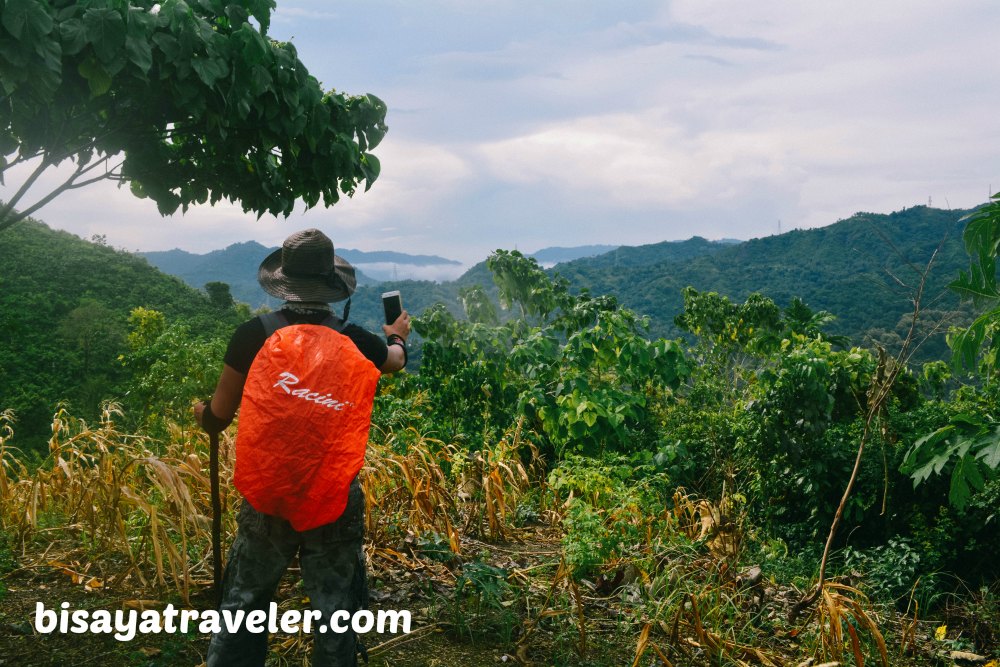 We took a rest, and savored the scenery, for minutes on this vantage point. Idol even took time to open his Facebook, go live and greet his legions of followers.
Vincent, meanwhile, was busy searching for the tunnels in Buhisan.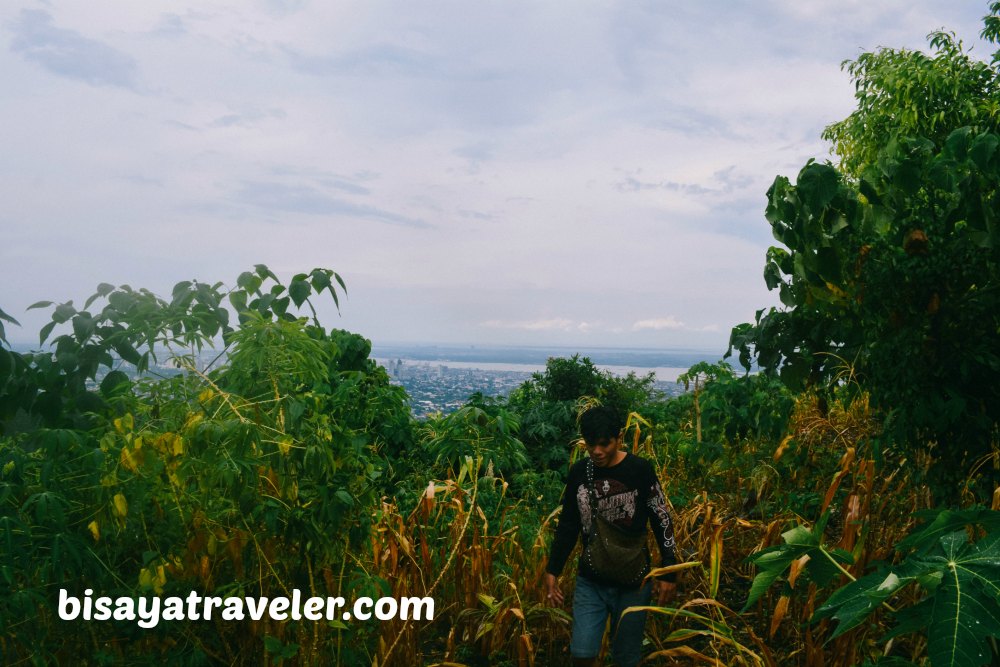 Moments later, Vincent instructed us to descend, and follow his voice, to get to the tunnel.
We made our way through the thick forested area, creating a new trail, until we saw the mouth of the tunnel.
As I was about to enter the tunnel, my right calf muscle stiffened up, causing a little pain and discomfort. For the first time in years, I suffered mild cramps on my right leg, which I always deem as the strongest part of my body.
Thankfully, Jovy packed a small bottle of Omega Pain Killer that helped alleviate the pain and stiffness in my leg. And just like that – I felt like I was ready to hike another set of mountains.
We stepped inside the cave, and got a sneak peek into bloody battles during the Second World War.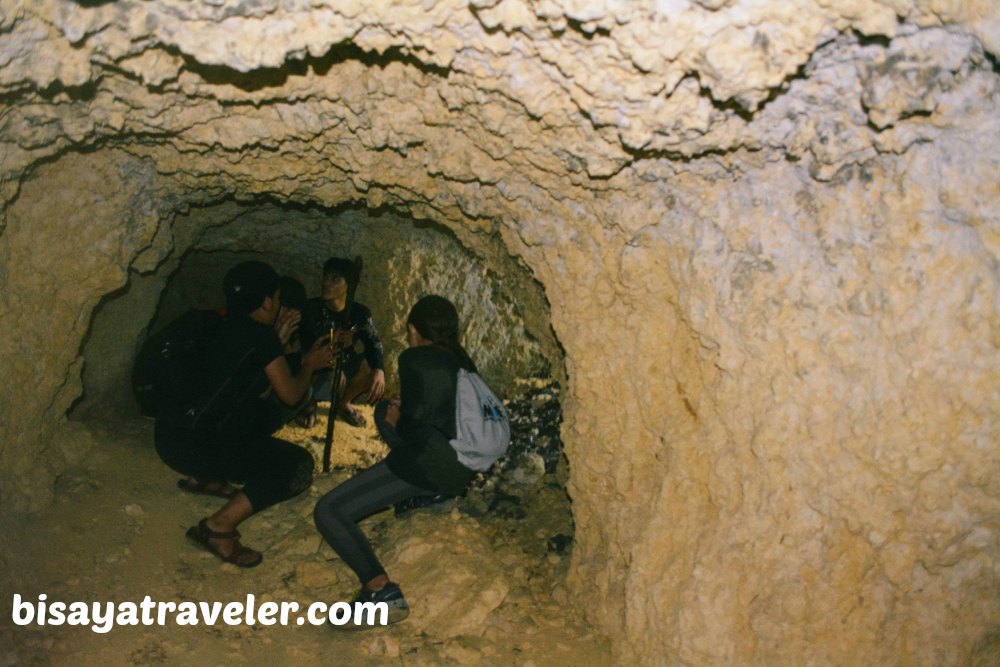 Quite frankly, these tunnels aren't as visually appealing as some of Cebu's spacious and wondrous caverns. But, there's a lot of history and story behind these caverns. Keep in mind that the Japanese once used these tunnels to hide from their American rivals.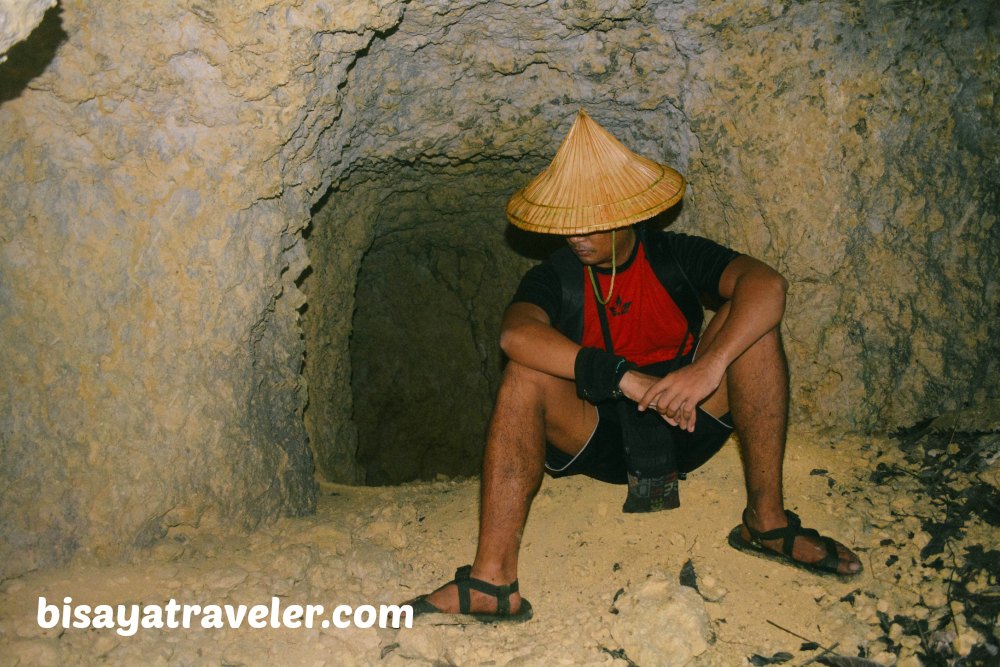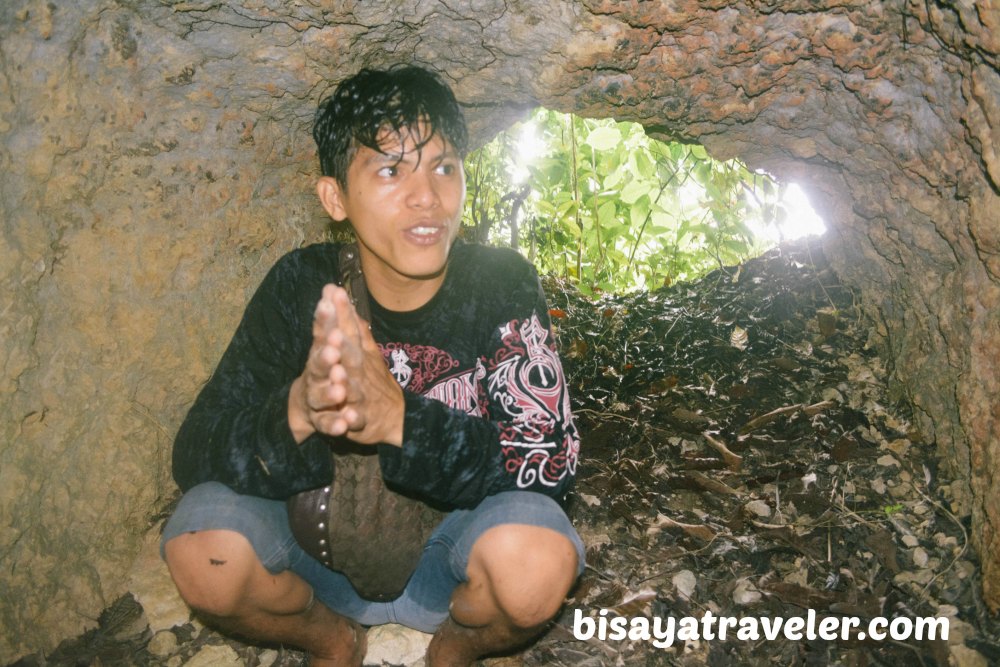 As what some locals are saying, there have been countless of treasure hunters who ventured into these tunnels, in hopes of finding gold, gems and diamonds owned by the Japanese during the war.
Jovy, somehow, felt like the tunnel was a little creepy and dangerous. And so, we went back to the top, and made our way to our final stop of the day – Bugtong Lubi or Tulo ka Krus. And by the way, you can catch sight of these white crosses from afar in Barangay Tisa.
Along the way, we saw spectacular bird's eye views of Cebu and Buhisan Dam. Every time was something Instagram-worthy, we stopped for a moment, just to admire the view and take a picture.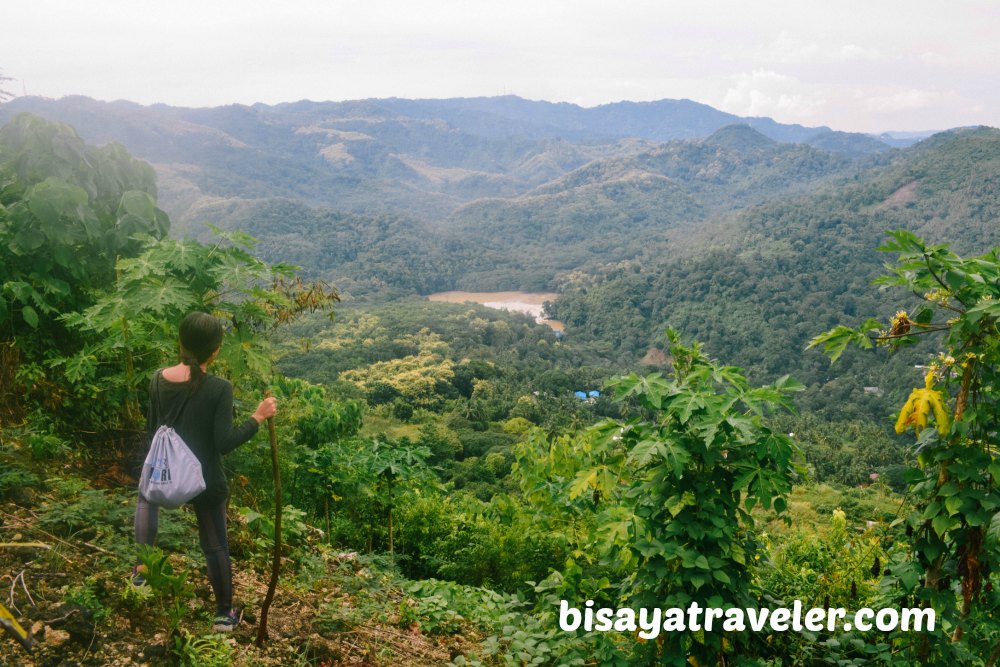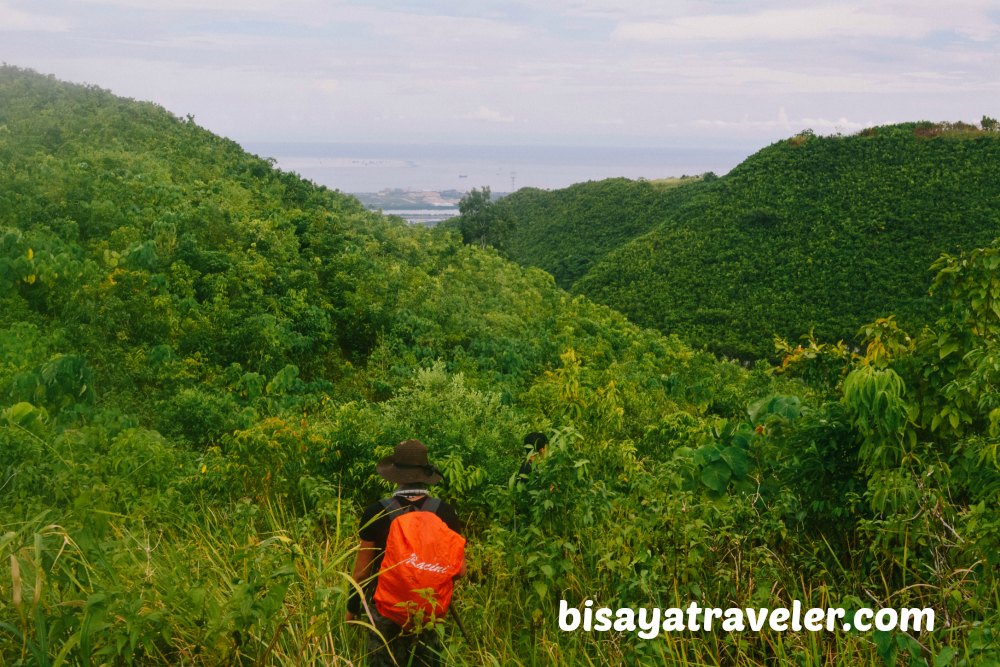 As far as I'm concerned, the views from here are nothing short of breathtaking.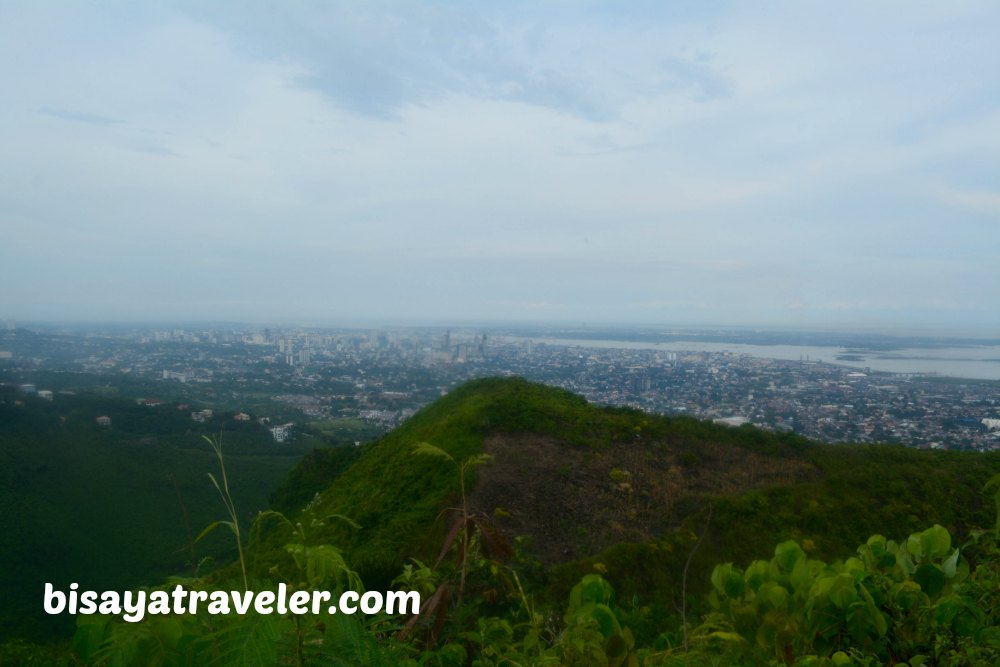 Heck, it might even be one of the best lookout spots in Metro Cebu.
From here, Cebu looks so close that you'll feel like it's within a stone throw's away.
In addition, there were a few other notable surprises, on our way, including this cave.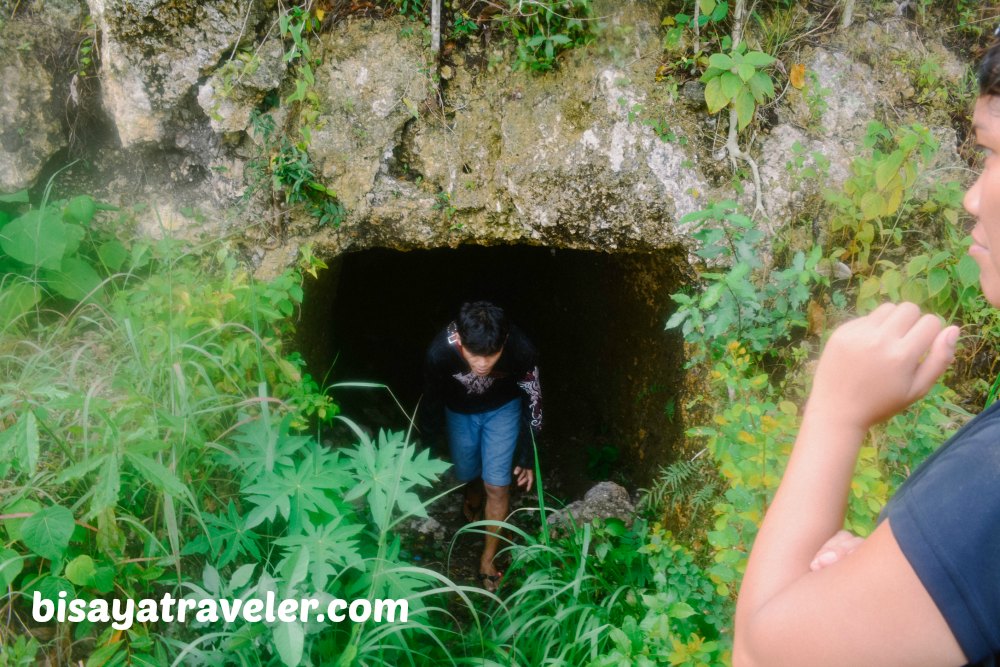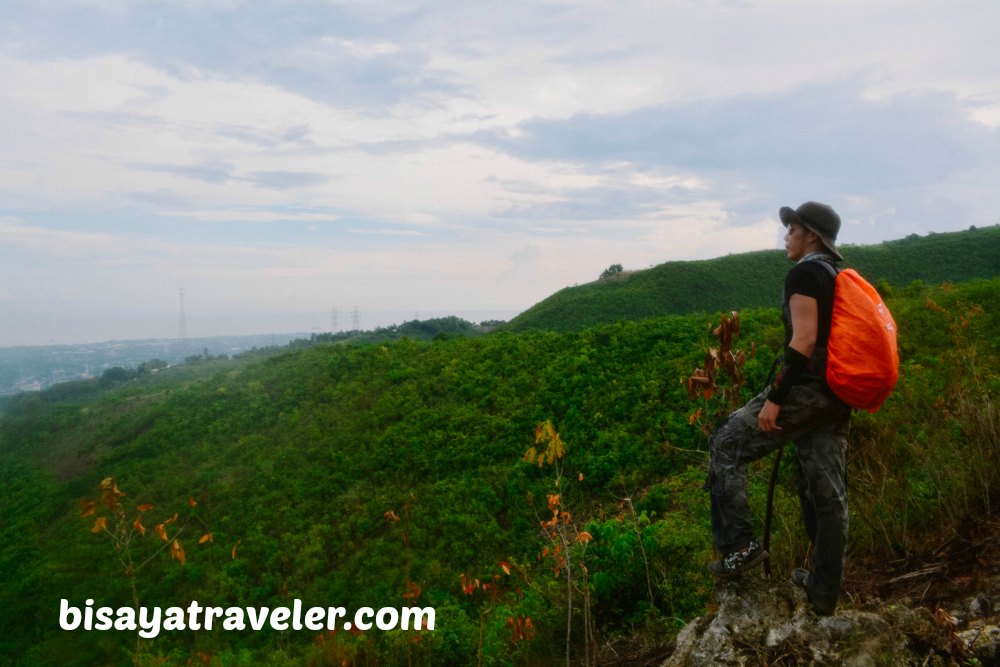 After walking for minutes, we reached the last destination of our day trip in Buhisan – Bugtong Lubi.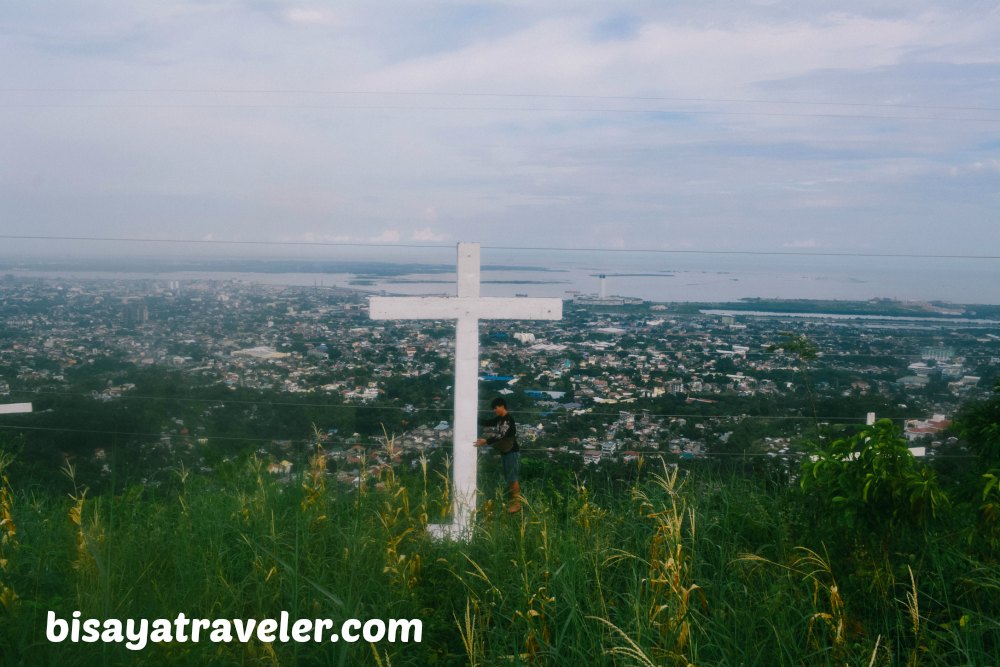 Ever since I've developed a lust for hiking, I've been setting my sights on visiting this mountain in Buhisan.  Likewise, I've seen people climbed this mountain, every Lenten Season, during my childhood days. And finally, I got a close up look of these crosses.
With its lovely crosses and stunning views, we got an irresistible urge to snap countless of photographs.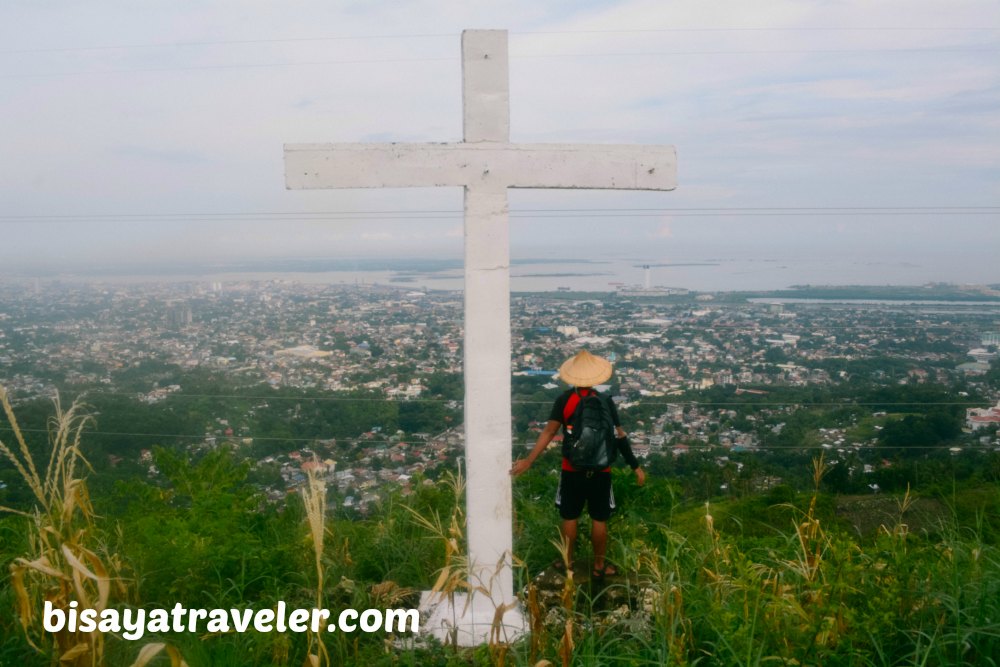 With our adventurous souls appeased, we descended to Buhisan, and jumped into a habal-habal, for a ride to Punta Princesa. Another exciting day in the books for Team Bang!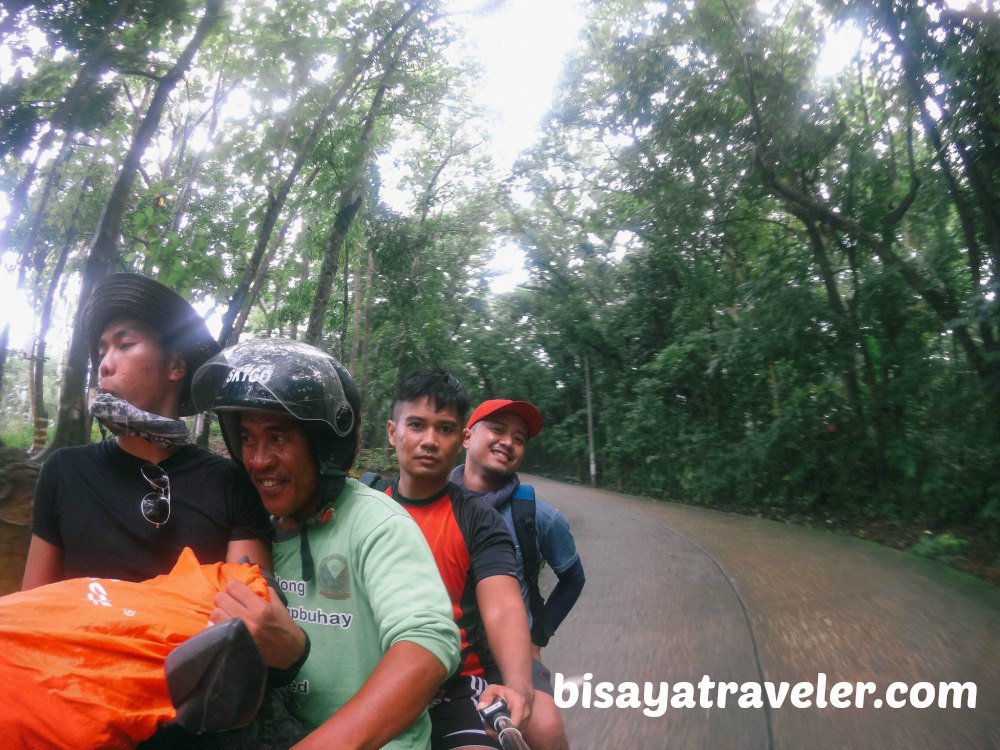 Our Buhisan and Toong itinerary:
06:30 AM: Meet up at Punta Princesa
07:15 AM: Depart for San Carlos Heights
07:30 AM: ETA Gate of San Carlos Heights/Start hike
09:00 AM: ETA Toong
09:15 AM: Start hike to Kawa Falls
10:00 AM: ETA Kawa Falls
10: 35 AM: Depart for Toong Barangay Hall
11:25 AM: ETA Toong Toong Barangay Hall/Rest
12:00 PM: Lunch/Wait for the rain to stop
01:15 PM: Start hike
02:30 PM: ETA Buhisan Tunnels
03:20 PM: ETA Bugtong Lubi
04:00 PM: ETA Buhisan
04:30 PM: ETA Punta Princesa
Reminders and important information:
Practice the LEAVE NO TRACE Principles.
Pack at least 2 liters of water.
Bring Gatorade, Pocari Sweat or any other ION beverages.
Pack lunch and trail food.
Wear a hat, sturdy footwear and arm guards to protect your skin from the prickly plants and sun's heat.
You need a guide to see the tunnels and crosses. Contact Vincent Cabreros at 0916 138 3117, if you need one.
"The trail less traveled can often lead to more sweet surprises".  And yes, our Buhisan trip was a one-of-a-kind outdoor experience was full of amazing discoveries and revelations. From WWII sites to beautiful overlooking panoramas, it truly was an incredible escapade with plenty of delights and sights that you'd rarely see on Instagram. In spite of all the scars, bruises and scratches that I got from this hike adventure, I'm more than willing to do it all over again. Next time, though, I'll pack a flashlight, so we can go deeper into the caves, holes and tunnels of this part of Buhisan.