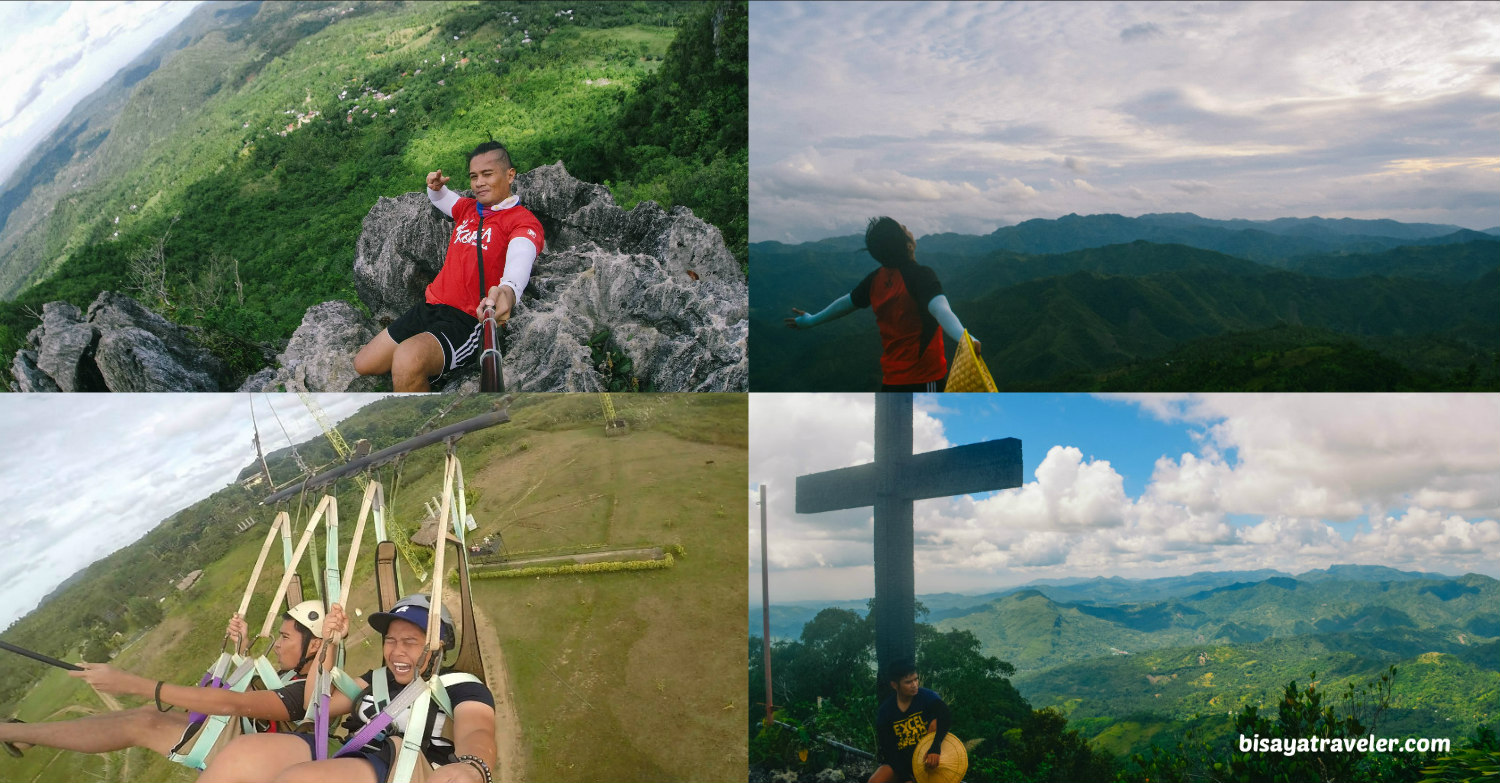 13 Amazing Things To Do In Danao, Cebu
Danao – a city known for its homemade guns – isn't the first place that comes into mind when people think of travel destinations in Cebu. For years, the city of Danao has been overshadowed by the famed South Cebu attractions. Naïve and close-minded, the younger version of me once thought there weren't a lot of fun and blissful things to do in Danao, Cebu.
But, guess what? I eventually found out that the city is actually blessed with a wealth of natural wonders and man-made marvels for the intrepid and open-minded explorers. As a matter of fact, it's today officially one of my go-to local destinations when I badly need a heavy dose of adventure.
From picture-perfect summits to family-friendly resorts, there's absolutely no shortage of incredible things to do in Danao, Cebu.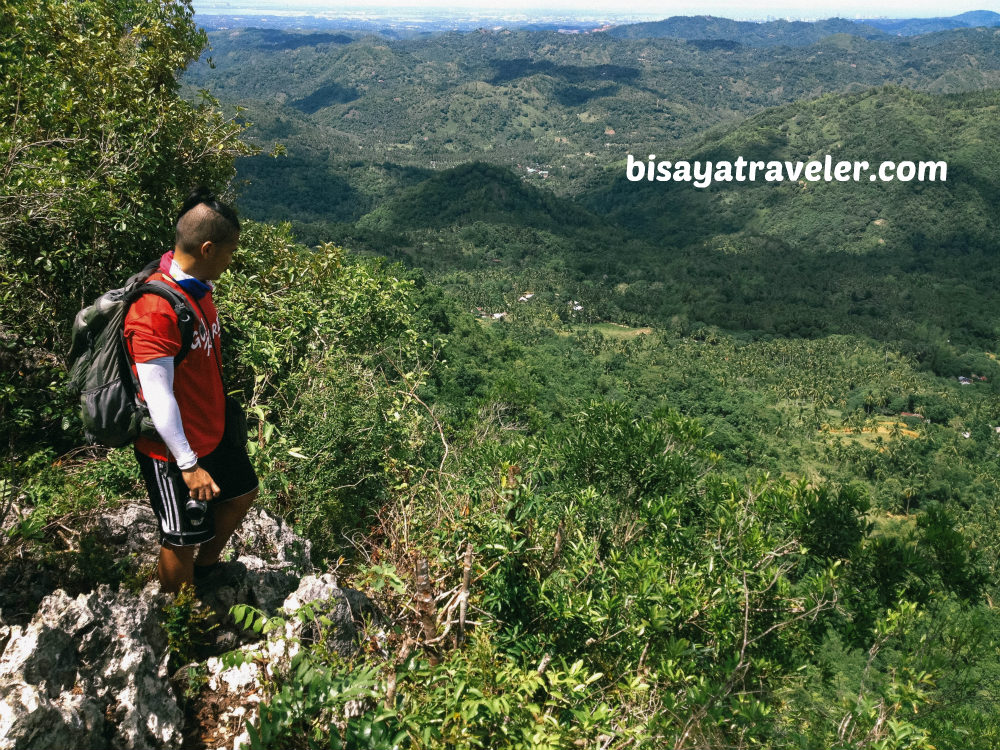 Truthfully, I've barely scratched the surface, when it comes to exploring Danao, Cebu. Even so, I've come up with a few tips and suggestions to help you experience a rocking trip in Danao, Cebu. So, if you're planning to visit this city, make sure to check out these amazing things to do in Danao, Cebu.
1. Climb Licos Peak
Licos Peak is my personal favorite and no doubt one of the most exciting things to do in Danao, Cebu. Despite its modest elevation and short trail, climbing this unsung mountain can be quite a thrill. With loose soils and a steep trail, getting to the top is an adventure in itself.
You'll have to scramble, hold on to roots, and even hug trees just to reach the peak.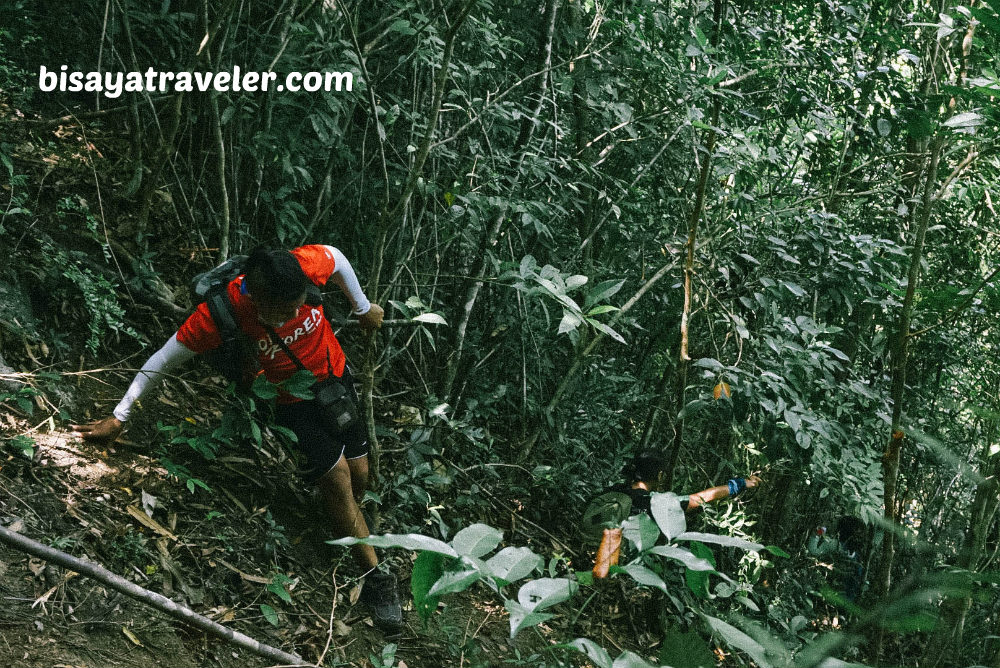 And, once you reach the summit, you'll be rewarded with stunning bird's eye views of the verdant landscapes of Northern Cebu. What's more, there are plenty of eye-catching and wondrous rock formations at the top.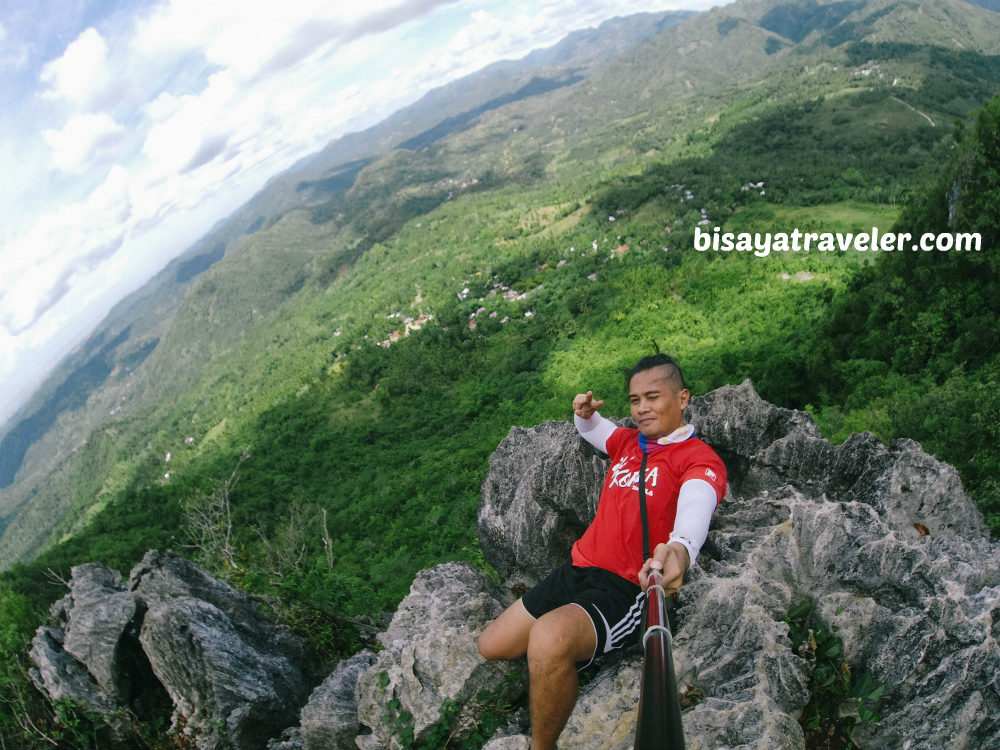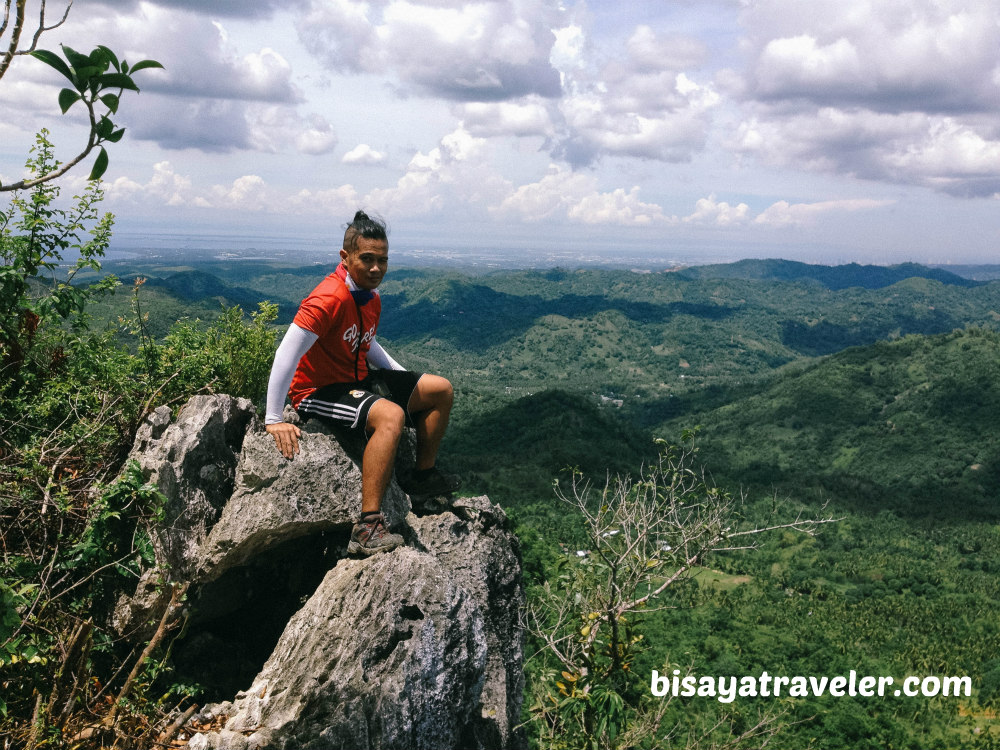 After climbing Licos Peak, you may also hike all the way to Lanigid Hill in Liloan, Cebu, to complete a fun-filled hike.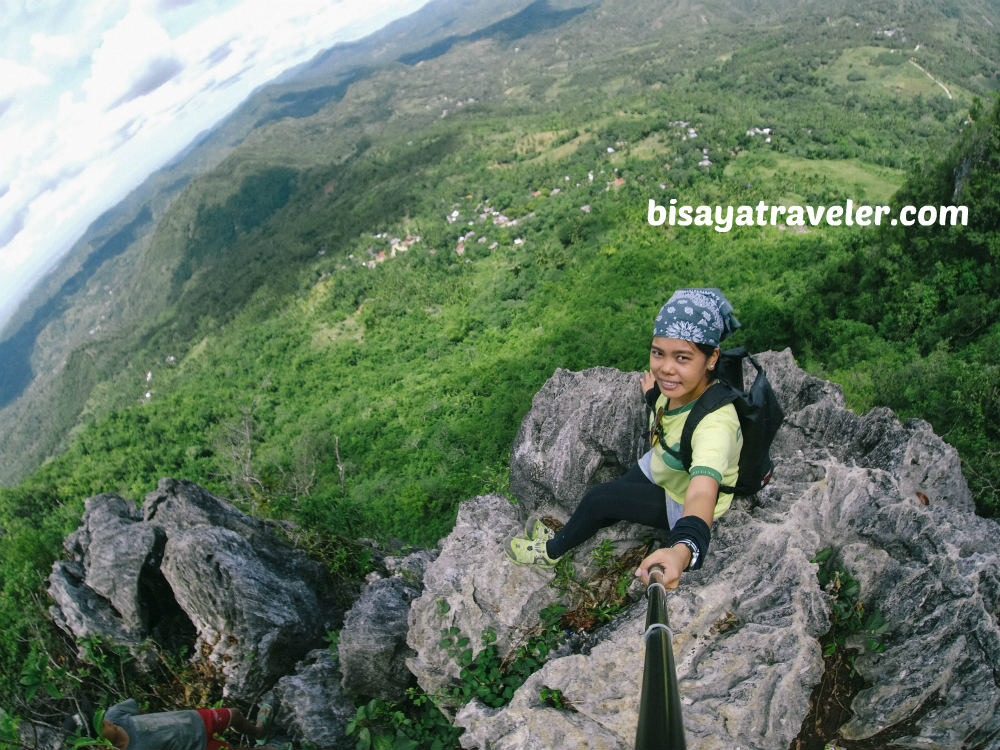 2. Hike Mount Manghilao
No list of the best things to do in Danao, Cebu without the inclusion of its highest peak – Mount Manghilao. Famous for its large wooden cross, this mountain is a pilgrimage site and is stepped in history and mystery. To me, Mount Manghilao is arguably the most mystical and historically interesting mountain in all of Cebu.
Of course, the mountain also boasts breathtaking views, making it one of the best things to do in Danao, Cebu.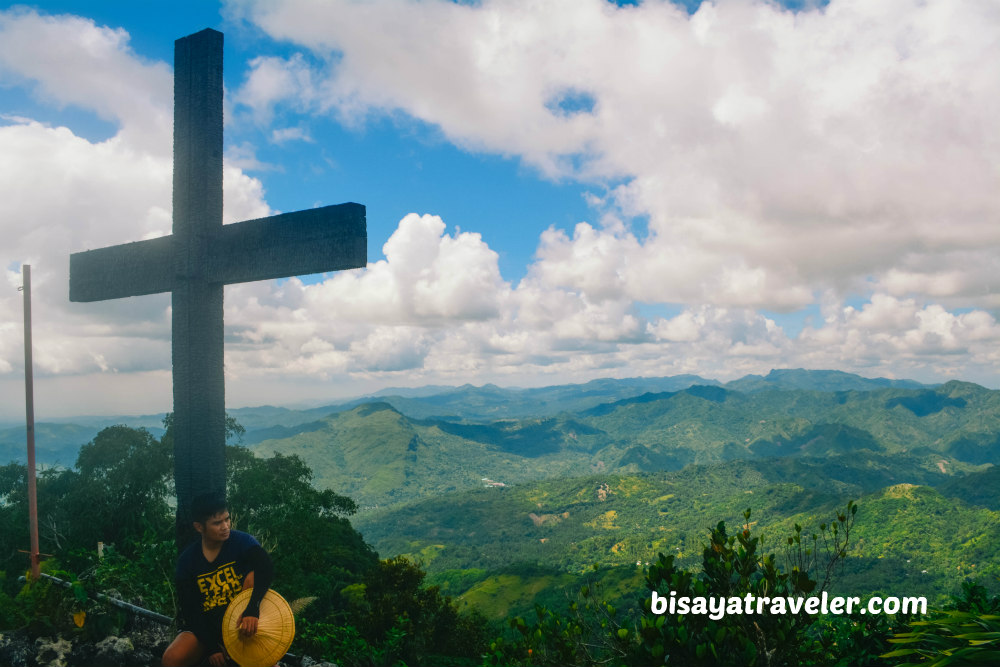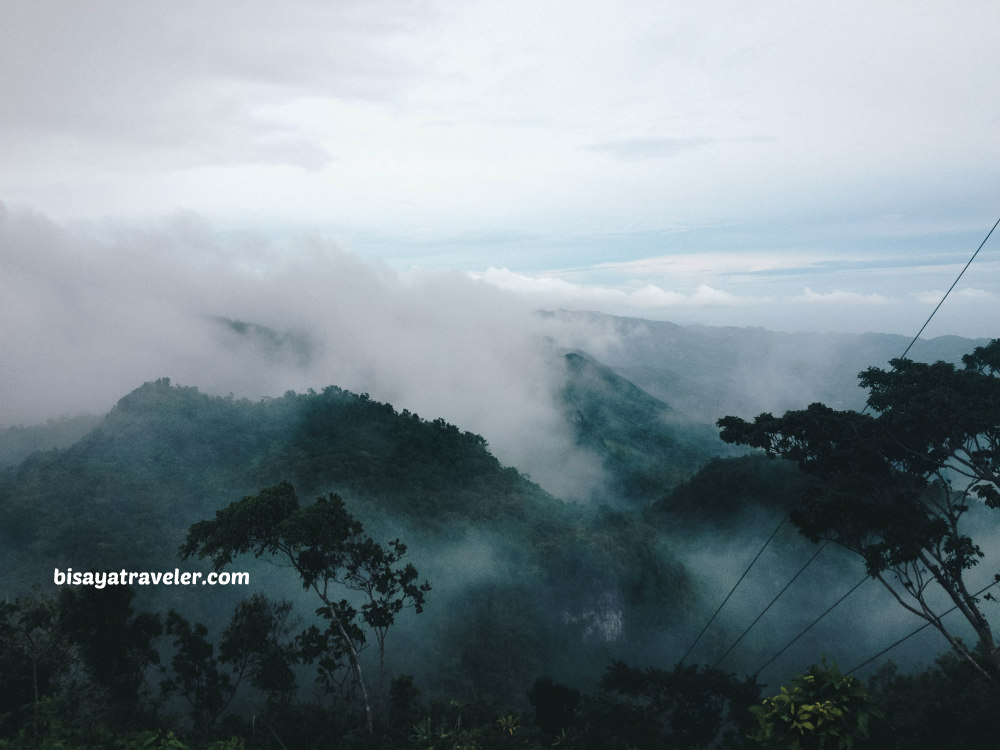 On my first visit to Mount Manghilao, I stumbled upon a Danao city local, Angel Hermosilla Delicano, together with her family. And, I really had a blast chatting with these friendly folks.
Not only did they offer us a smorgasbord of delicious food, but they also shared some intriguing facts about the mountain. Furthermore, they gave us a tip that ultimately led us to uncovering a cave in Mount Manghilao.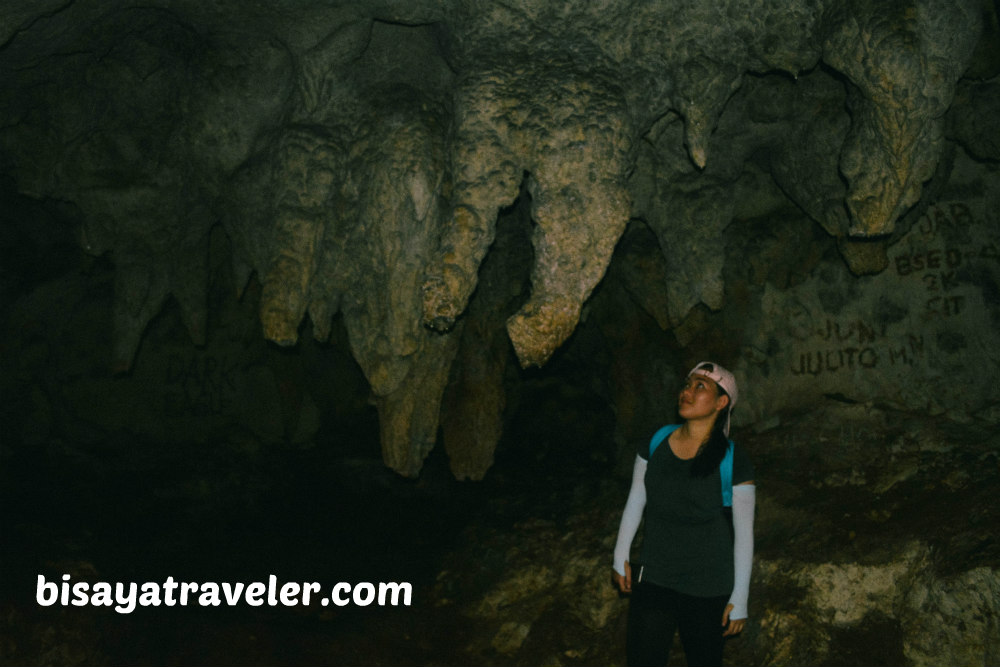 3. Experience the 120-foot Skydrop at Danasan
For the ultimate thrill and a holy sh!t moment in Danao, experience the heart-pumping Skydrop in Danasan. Trust me, this escapade is mind-blowing and simply one of the most amazing things to do in Danao, Cebu.
Danasan's Skydrop isn't, however, for the weak of heart or those who are scared of heights. Keep in mind that you'll be suspended over 100 feet above the ground. And, when you're feeling cozy and ready, you can, then, pull the level that triggers the insanely exciting drop.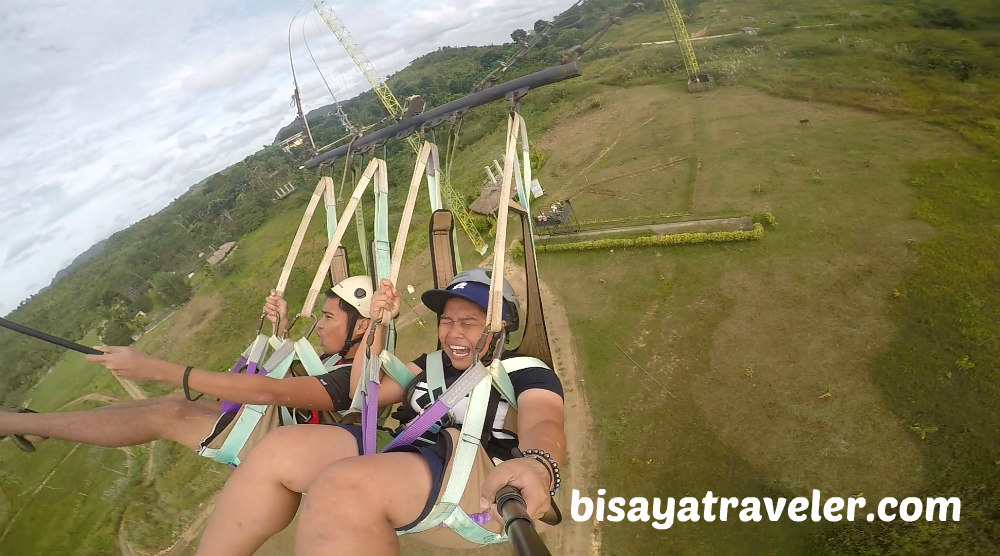 The drop is unlike anything I've experienced. For a second or two, you'll feel like you're falling into the ground at a rapid pace. It's an adrenaline pumping ride that deserves a spot on everyone's list of things to do in Danao, Cebu.
4. Camp or hike Mount Mago
Looking for chill and not-so crazy things to do in Danao, Cebu? Why not include a hiking or camping trip to Mount Mago to your list of things to do in Danao, Cebu? Famous for its laid-back, serene ambiance and scenic views, Mount Mago is the go-to spot for local adventurers who want to escape the monotony of their daily grind. Additionally, it's a wondrous mountain that serves as a boundary to three towns in Cebu: Carmen, Tuburan and Danao.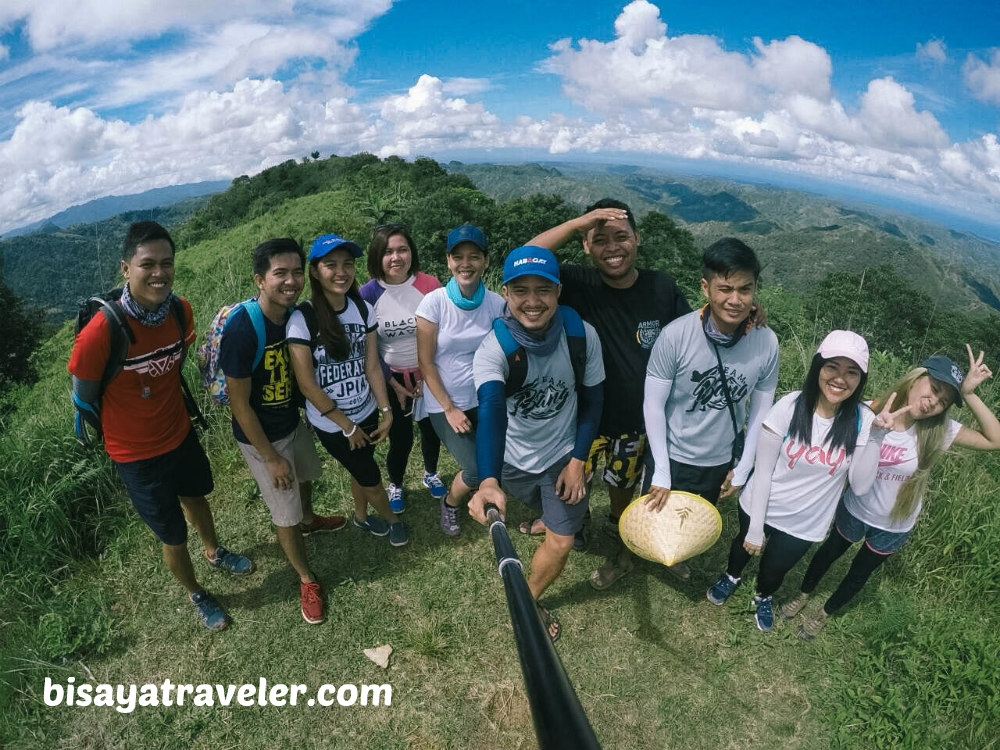 Mount Mago can be also a great introduction to the mountains of North Cebu, especially since it's a fairly easy hike. From Santican, Danao, you can easily reach the peak or campsite in less than an hour. Honestly, the habal-habal ride from Carmen to Santican, Danao is more challenging than the hike itself.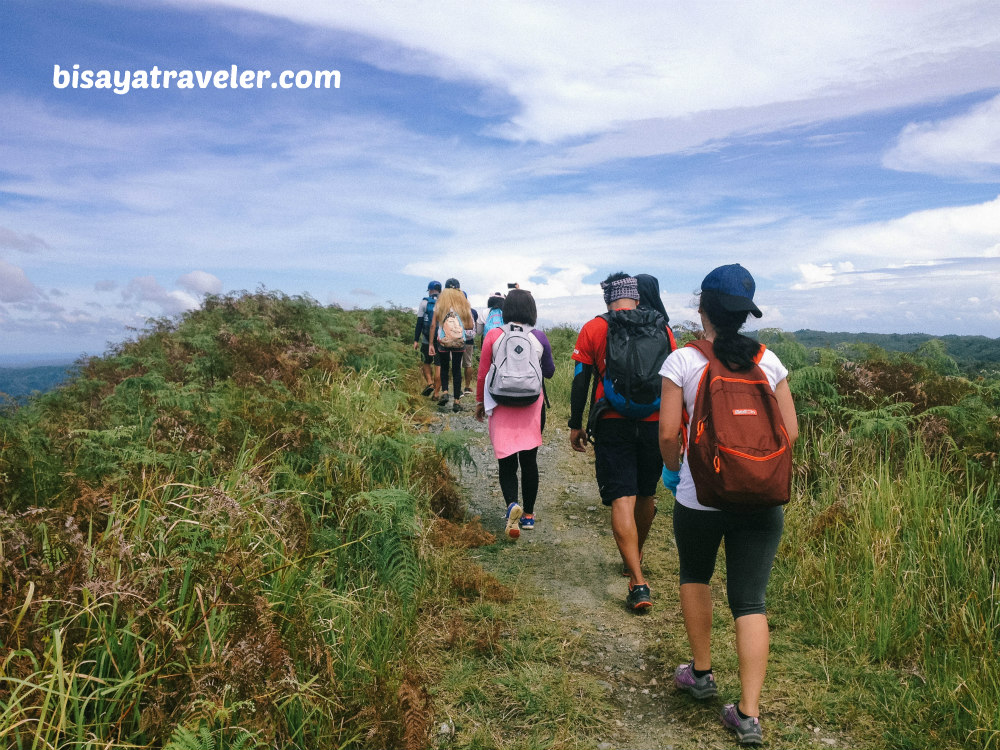 5. Catch the mesmerizing sea of clouds in Danasan Peak
Want to see something majestic? Then, make sure to include Danasan Peak to your list of places to visit and things to do in Danao, Cebu. Heavenly and surreal, it's a sight that will leave you speechless and in awe.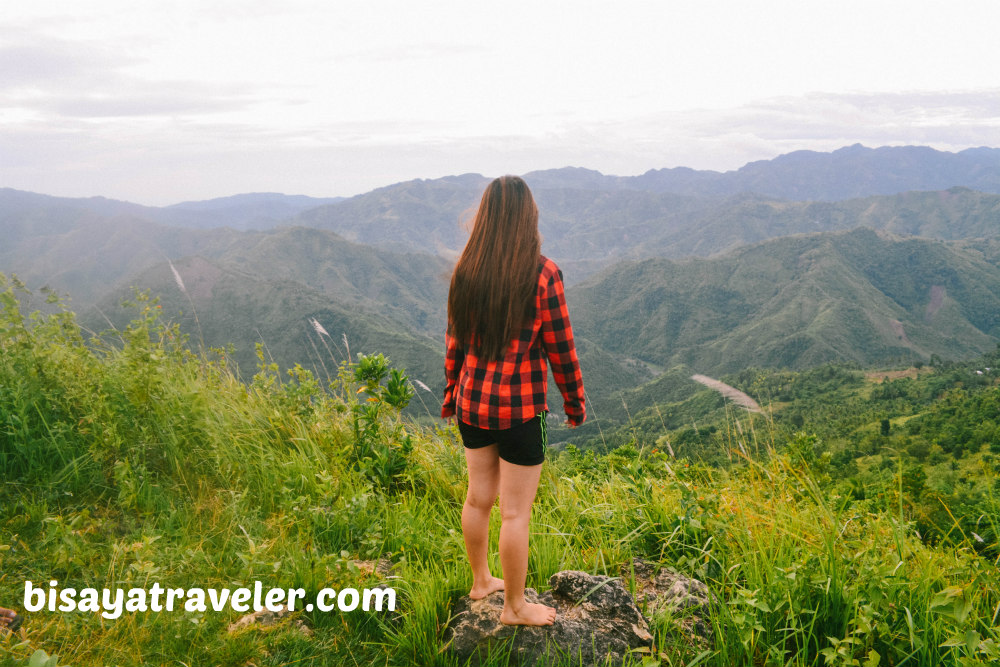 The truth is, I didn't get to see this stunning natural phenomenon on our Danasan exploration. With the weather not on our side, the well-known sea of clouds of Danasan didn't make an appearance on that day.
But, I know quite a lot of folks who were lucky to witness it. Hopefully, the thick white blankets of nature will reveal itself when you visit Danasan Peak.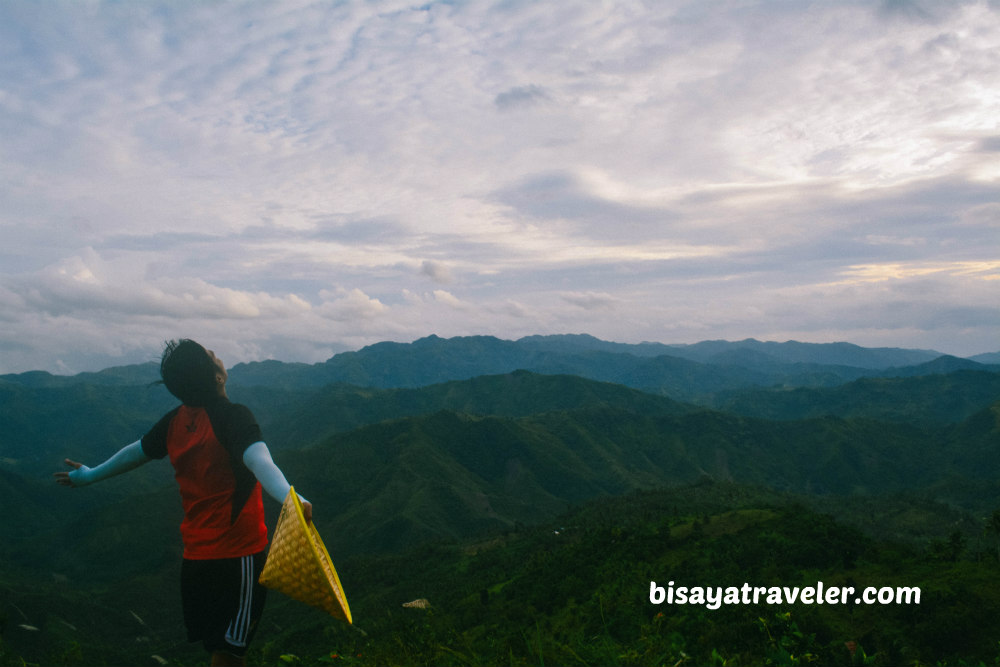 6. Chase waterfalls
Danao, Cebu boasts a handful of beautiful and refreshing waterfalls. So far, I've only experience the cool waters and beautiful rock formations of Danasan Falls.
And, it was remarkable! From the rejuvenating cool waters to the picturesque scenery, it was beautiful in every way.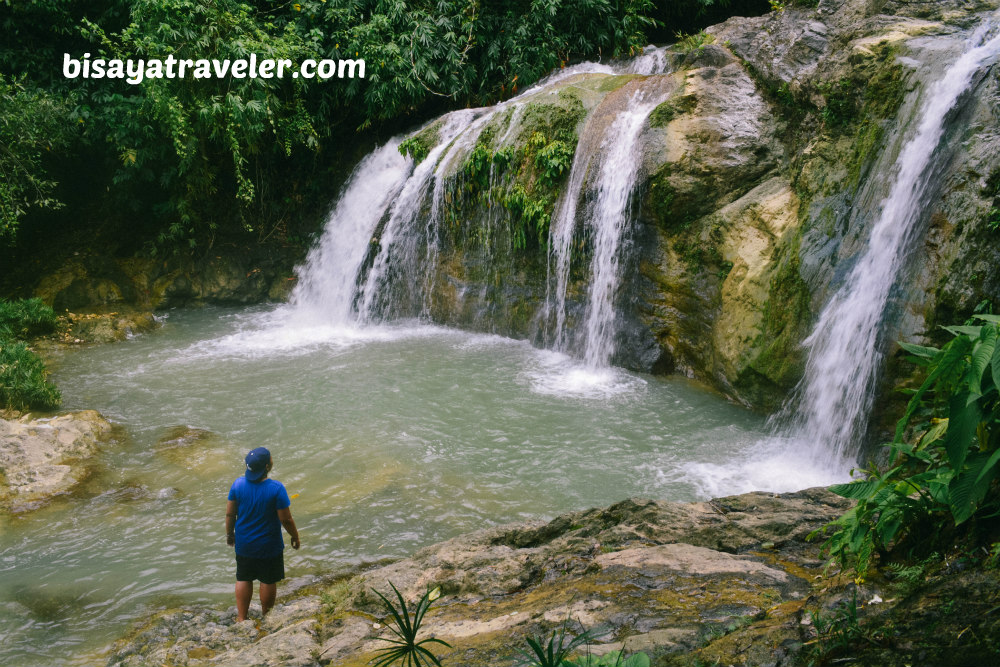 I've got a couple more waterfalls on my list of attractions and things to do in Danao, Cebu. One day, I'll have my chance to see and experience these fantastic cascades.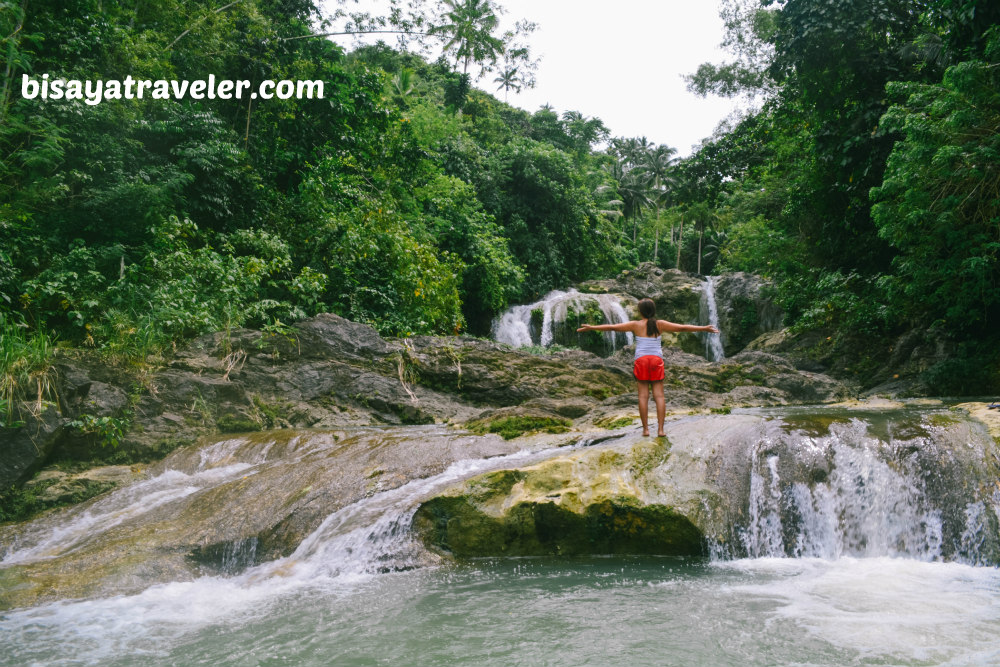 7. A zipline ride with a twist
Danasan Eco Park is home to some of the best and most exciting things to do in Danao, Cebu. And, one of my favorite rides at the park is their zipline ride. Unlike the typical zipline ride, this ride has a wonderful twist: a horseback ride following the zipline ride. Cool, right?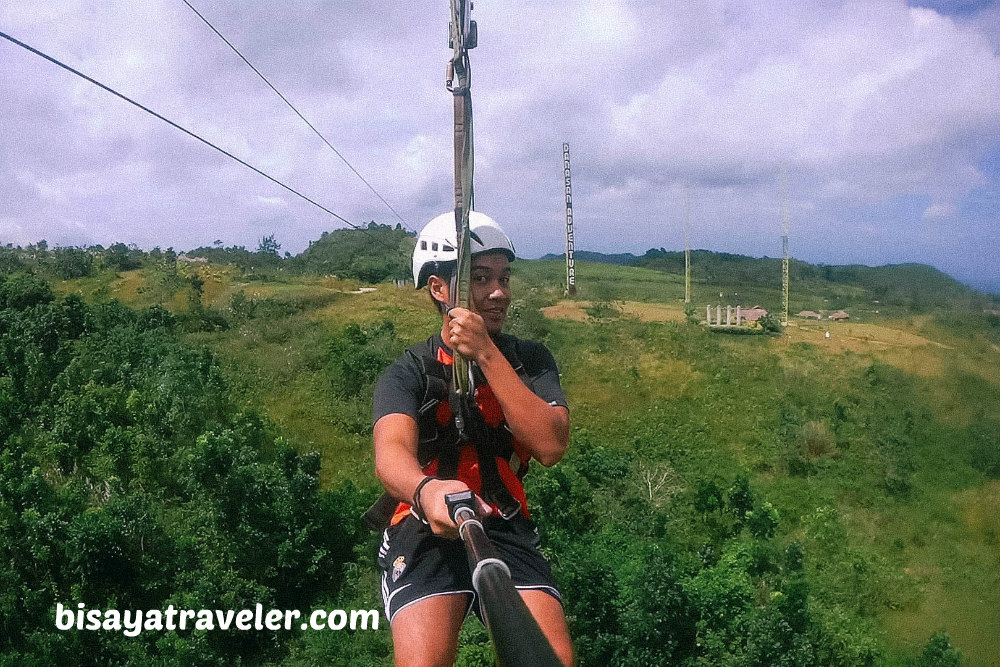 8. Check out Lapos Lapos Cave in Carmen, Cebu
Technically, Lapos Lapos Cave belongs to the municipality of Carmen. Still, it makes a great pit stop following your Mount Mago climb. Set inside Saint Benedict Monastery, this cave wows visitors with its towering Mother Mary statue and humungous rocks. On a sunny day, the natural light shines beautifully on the Glorious Woman of Light. Plus, getting inside the cave entails an exciting hike, thanks to the cave's huge boulders and sharp rock formations.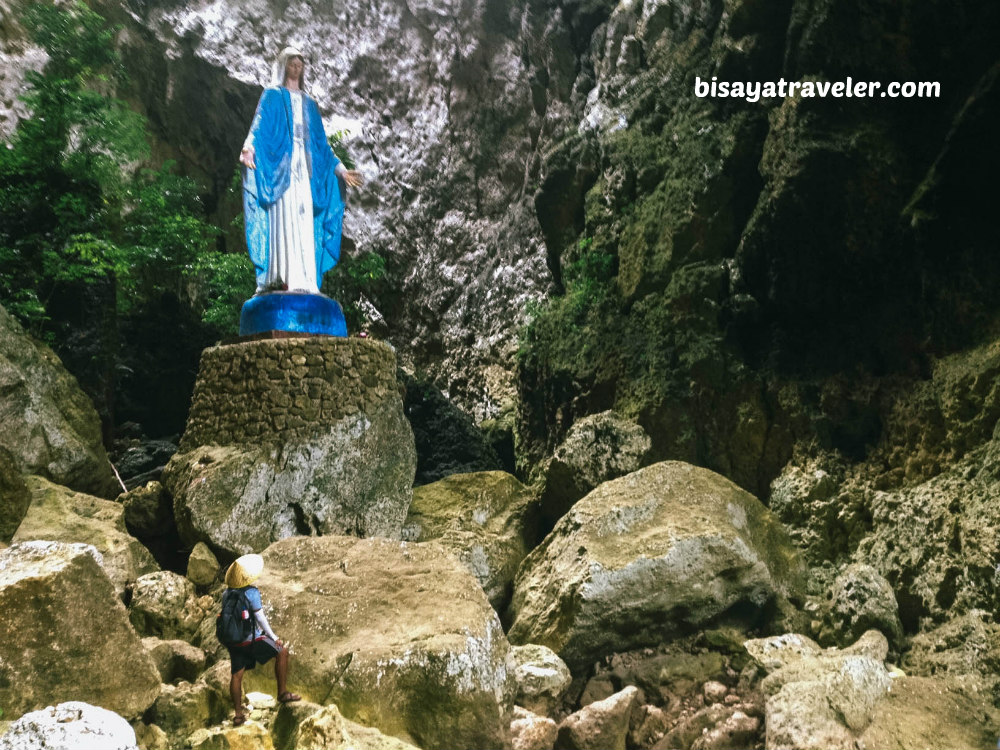 9. Unwind at a Danao, Cebu resort
Want to chill like a boss? Need a break, but don't know what to do in Danao, Cebu? The city has a host of cool and awesome resorts, including Coco Palms Resort, El Salvador Resort and Spa, Marick Beach Resort and Danao Intosan Resort. Not to mention, Danasan Eco Park has superb accommodations with access to an infinity pool.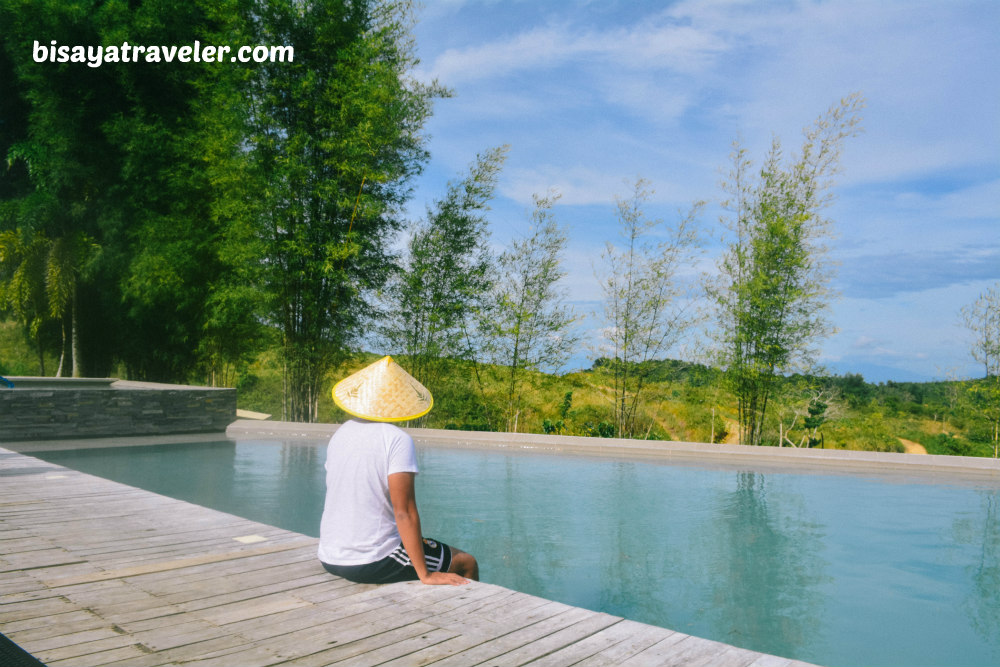 10. Swing by Cebu Safari Park
While in Danao, you might also want to check out Carmen's world-famous Cebu Safari Park. Billed as a world-class wildlife sanctuary, this park is home to countless of healthy animals from all over the world. Here, you get to see tigers, different bird species, leopards, orangutans, zebras, giraffes and a whole lot more. Moreover, the park has recreational activities, Instagram-worthy gardens and lively shows. The way I see it, the park has everything you need for a fun-filled day out with the whole family.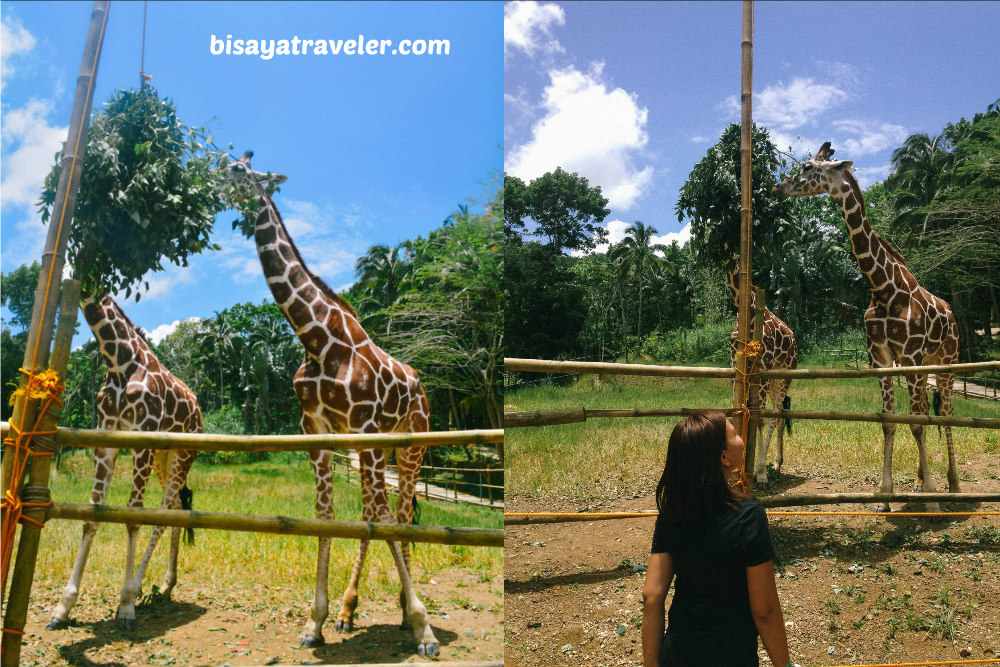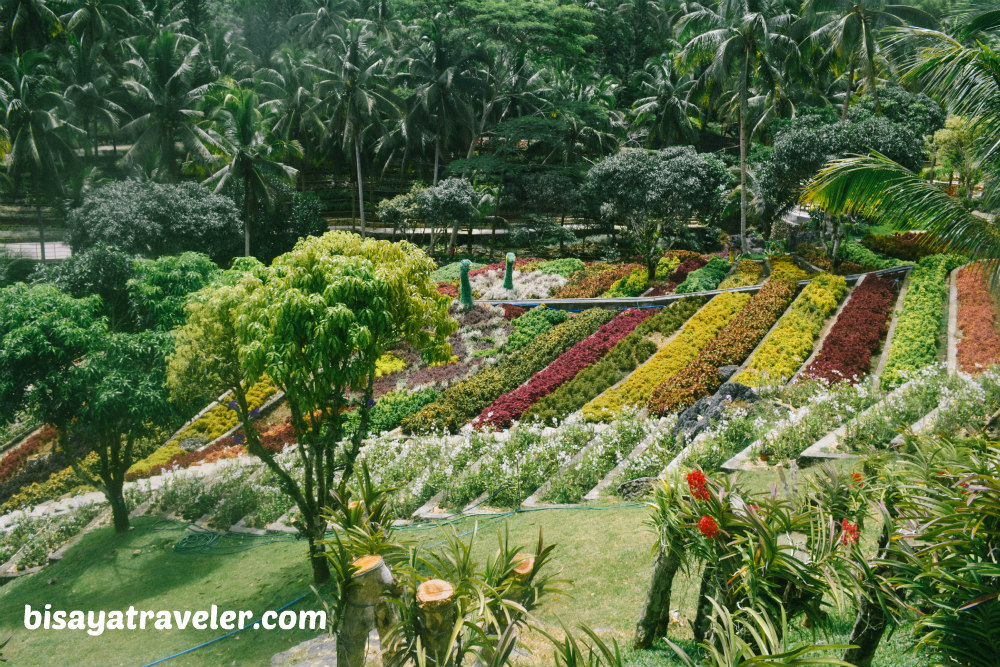 11. Try Danasan's bike zipline
Still on the lookout for more crazily exciting things to do in Danao, Cebu? You might want to try this extraordinary bike ride in Danasa! It's fun, safe and a super cool way to see the verdant hills and landscapes of North Cebu.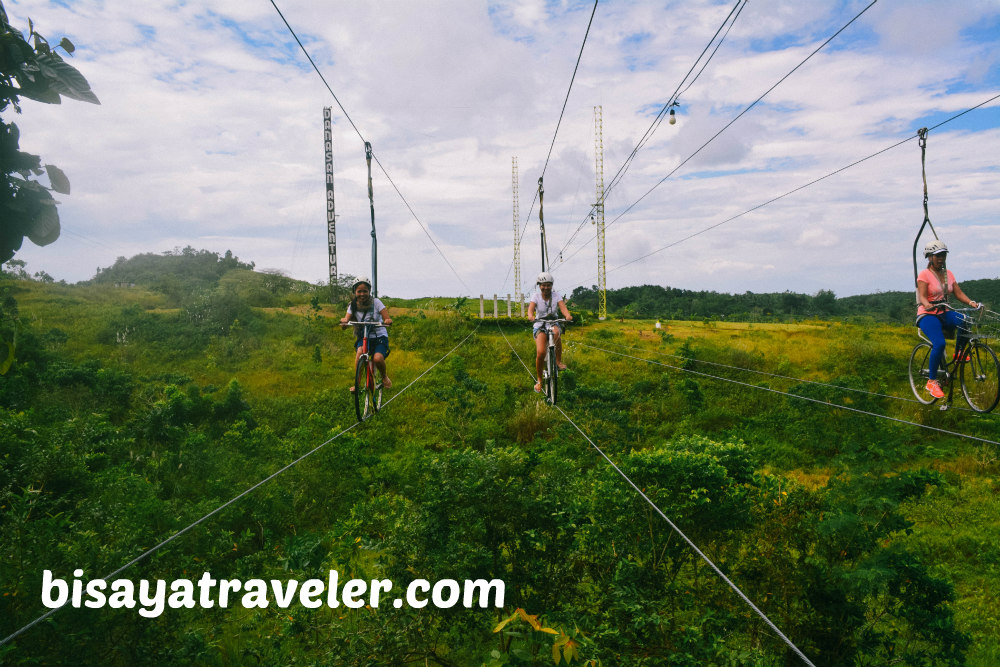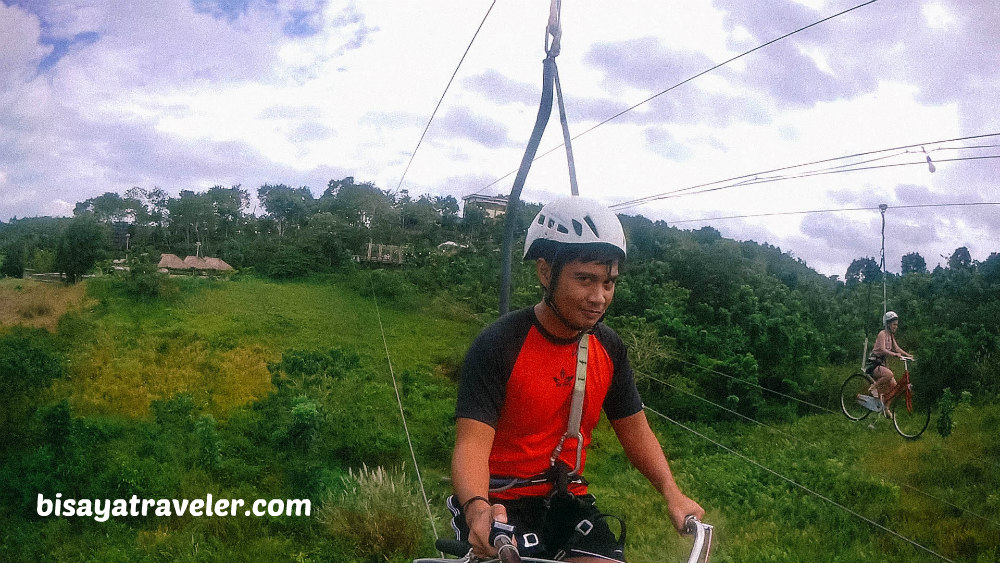 12. Scale Mount Lantawan
The first time I laid eyes on Mount Lantawan, I knew I'd be scaling it someday. With its dragon-like shape, it's a pretty visually appealing mountain when viewed from Mount Manghilao. A year later, my friends and I ventured into Lantawan and were treated to some lovely nature views. To make things even better, getting there was also a rather thrilling experience. We got scars and bumps along the way, but at the end day, it was such a memorable and fascinating nature trip. For me, it's truly one of the best and free offbeat things to do in Danao, Cebu.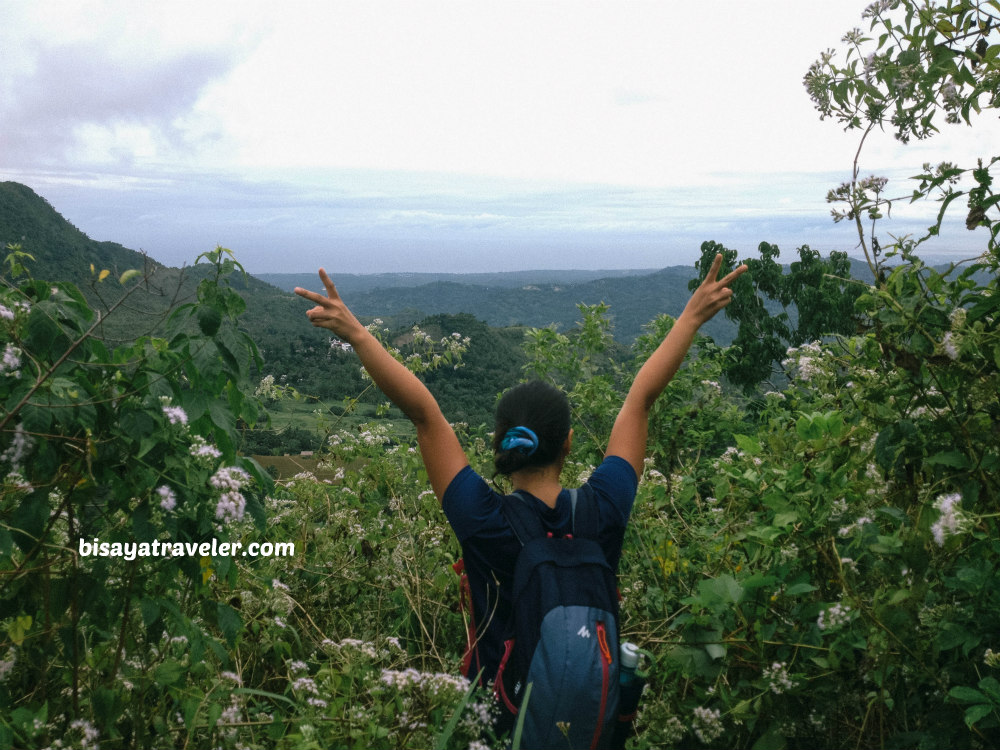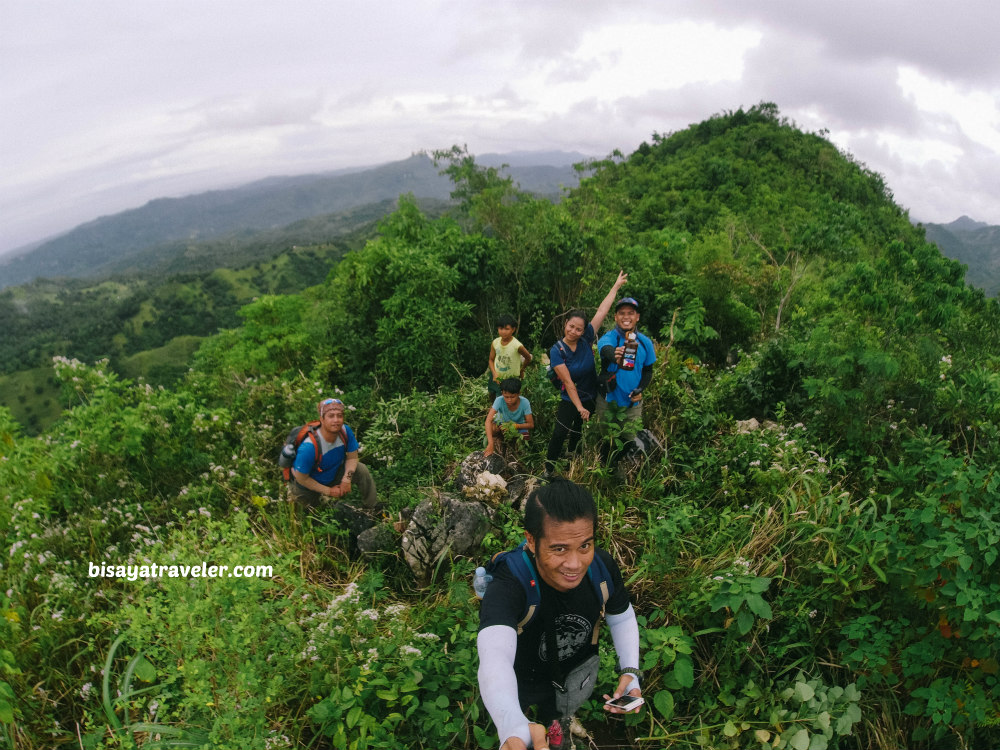 13. See the largest cross in Cebu
Yes, it's in Compostela, but since it's located near Licos Peak, you might also include this attraction to your Danao, Cebu travel itinerary. Standing at least 30 feet, this cross impresses its visitors with its sheer size. As an added bonus, it also offers great views of Compostela and Danao.
The options for adventures in Danao, Cebu are infinite. With a go-with-the-flow attitude and an open mind, you'll certainly find an endless array of things to do in Danao, Cebu. Soon, Danao will be one of my playgrounds in my hometown, Cebu, Philippines.
Previous posts about these things to do in Danao, Cebu
Licos Peak: An Insanely Thrilling Adventure
Mount Lantawan: A Thrilling And Alluring Surprise
Mount Manghilao: A Fascinating Pilgrimage Site With An Enigmatic Cave
Danasan Eco Adventure Park: Cebu's Ultimate Adrenaline Fix
Danasan Falls And Peak: Exploring Danao's Majestic Natural Wonders
Mout Mago: A Laid-back Back Boudary Climb
Cebu Safari And Adventure Park: An Irresistible Up-And-Coming Wildlife Haven
Holy Cross Compostela: The Most Awe-Inspiring Crucifix In Cebu