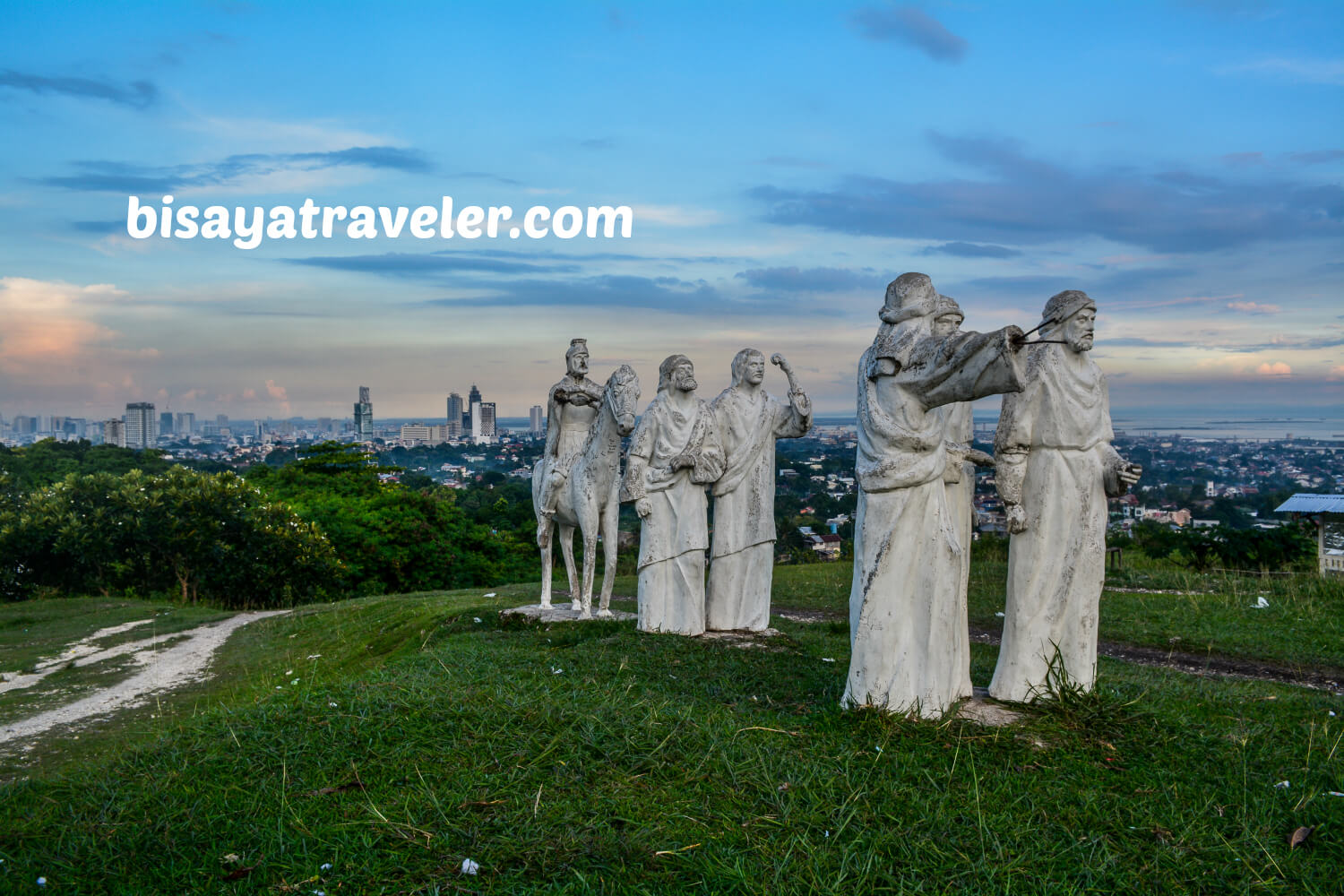 Celestial Garden: More Than Just A Holy Week Destination In Cebu
Celestial Garden, or also referred as the Good Shepherd, is truly a picturesque, majestic and sacred hub to solemnize Good Friday and participate in the "Way of the Cross" in Cebu. Famous for its religious white life-size statues, this 12-hectare memorial park brims with devotees who would reflect the passion and death of Jesus Christ during Lenten Season. But, there's more to Celestial Garden than just a Lenten Season destination or a memorial park. As far as I'm concerned, it is one of the most undervalued and scenic overlooking spots in all of Cebu.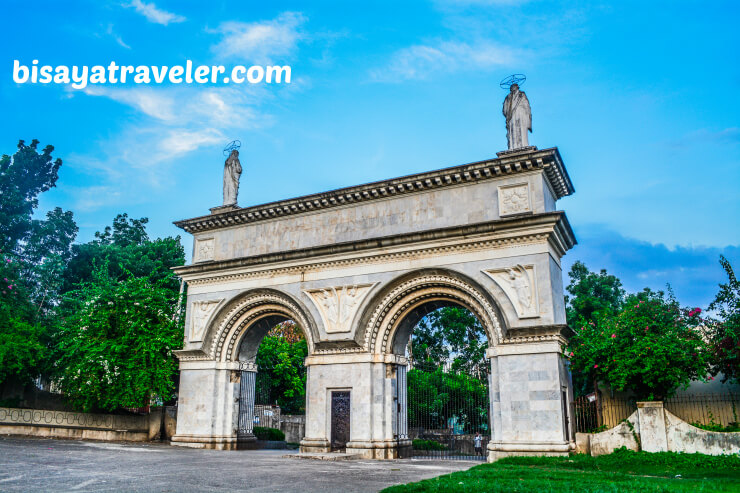 I've been to Celestial Garden on numerous occasions, to follow the "Way of the Cross" and do some reflection. And of course, I've always been fascinated by its unique scenery and outstanding overlooking views of Cebu City. As a photography newbie, I knew it was a wondrous place to sit down, unwind and snap a bunch of photos.
But, I couldn't get a decent photograph of it during those visits. With thousands of devotees and street food stalls dotting the sprawling park during Good Friday, it was really hard to snap a great picture of Celestial Garden. And besides, I went there to reflect, and not to take selfies and pictures.
More than a week ago, I was reminded of the beautiful sights of Celestial Garden, while I was writing an article about Cebu for Skyscanner. And since I had a lot of spare time to spend last Saturday, I decided to visit it, just to soak up its scenery, and immortalize its grandeur through my photographs.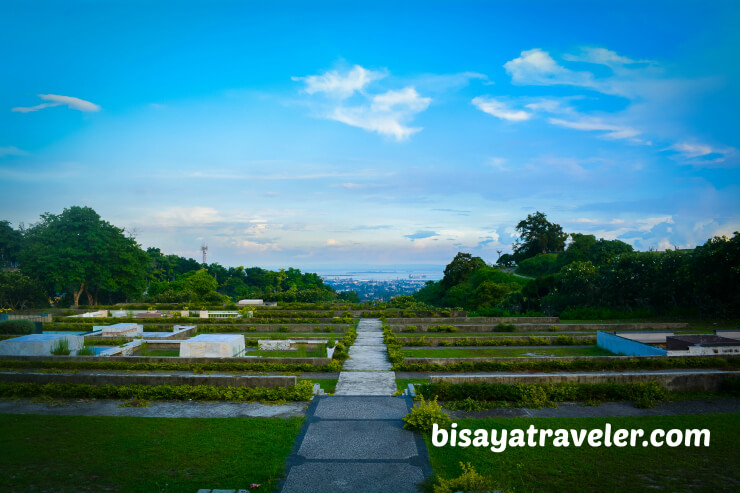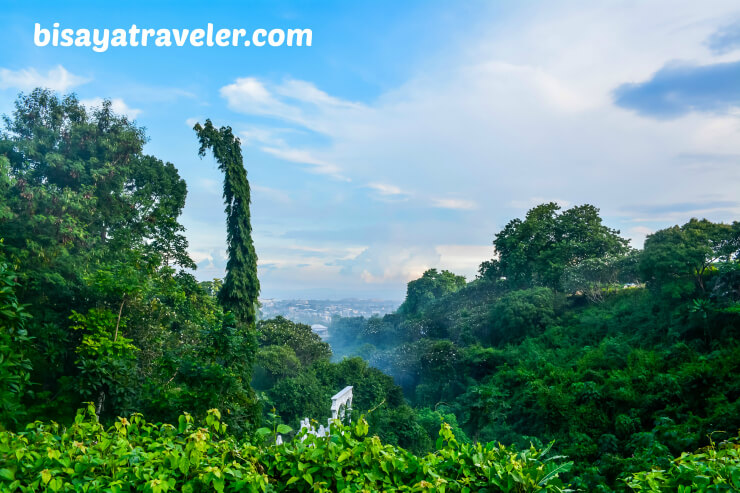 My recent sojourn to Celestial Garden was, by no means, similar to my Holy Week trips in this quaint park. There weren't a lot of people around, meaning I had the whole park all to myself. What's more, the grass was superbly green (unlike Lenten, which happens in country's dry season), and the trees were blooming wonderfully.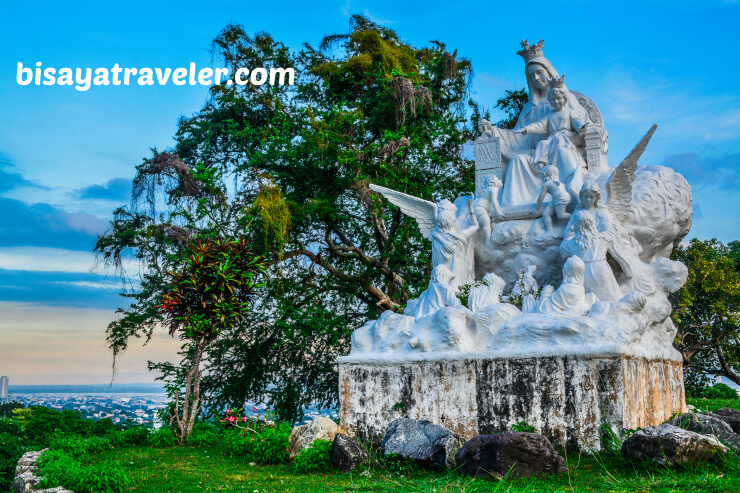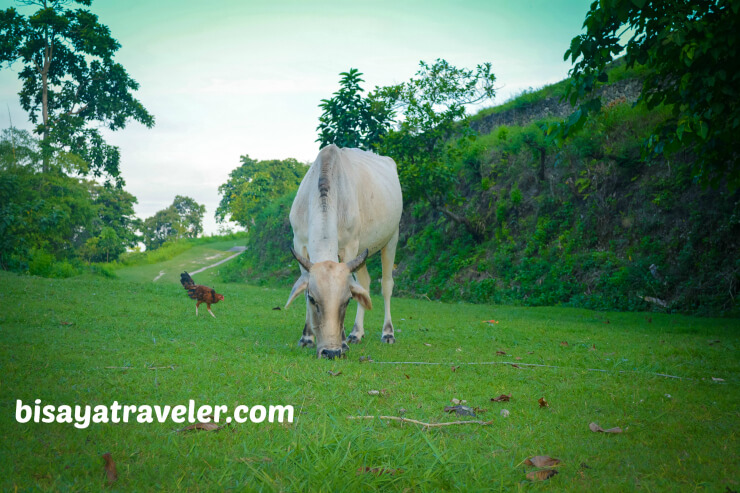 Personally, I think the park is an absolute treat to the eyes, especially if you visit it in July or any of the months during the wet season. And, did I mention that it's a picturesque lookout with awe-inspiring panoramas of Cebu?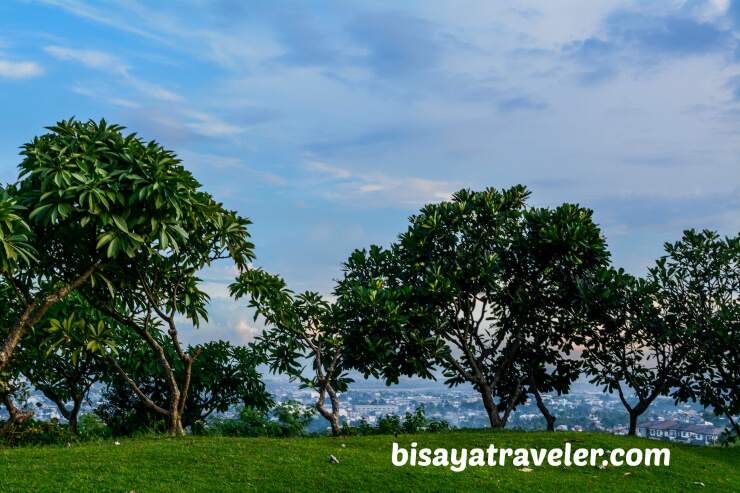 There were also a few locals during my quick getaway to Celestial Garden last Saturday. Some were playing volleyball and chatting with their buddies, while others were just hanging out, chilling and taking in the great views of the city. As a matter of fact, I met a group of friendly people from Bantayan Island as well, which is by the way my mom's hometown. Like a good and friendly local, I showed them around the park, and even took a couple of photographs for them.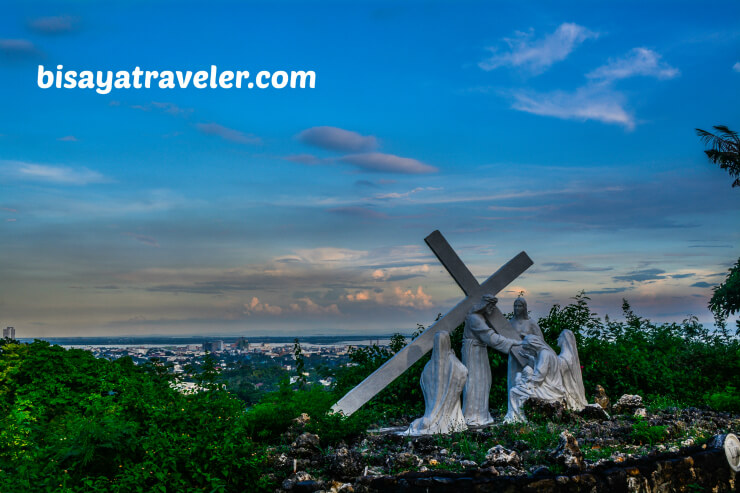 Is it worth a visit? It may not be a fabulous beach escape or a typical hike in the mountains, but I did have a swell time there by just relaxing, breathing fresh air, and enjoying overlooking views of the city. For the past few weeks, my life has felt like an endless parade of bills and work, and Celestial Garden in Banawa was just the perfect respite to rejuvenate my weary spirit. Furthermore, access to Celestial Garden is totally free, and you may spend hours lazing on the green grass, and forgetting all your troubles.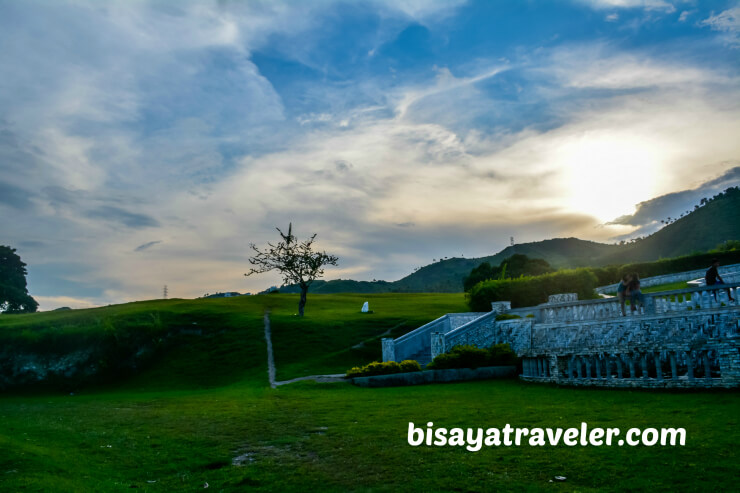 Like me, you can go there, even when it's not Holy Week. In my humble opinion, it's one of the best places in the metro to indulge on mesmerizing vistas as well as get away from the city buzz. Likewise, you may have a picnic with your family, take a leisurely stroll, jog, or play a game of volleyball with the locals, here.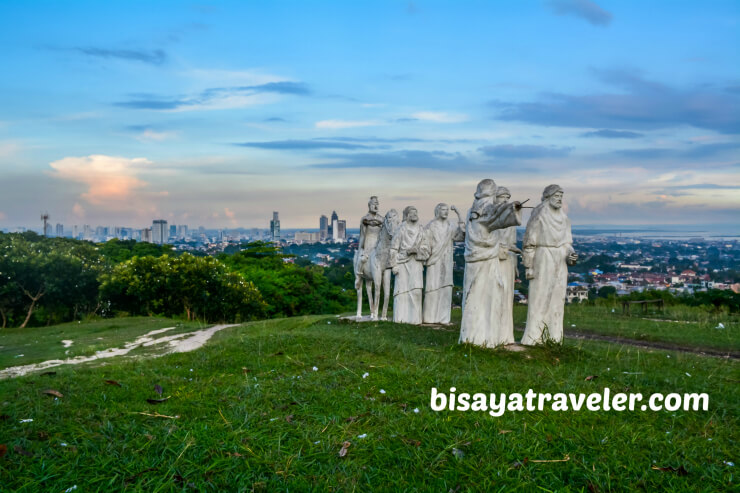 How to get there?
Going there is fairly easy, even for those who aren't from Cebu. From Ayala Center Cebu, hop on a jeepney bound for Labangon (12L), and ask the driver or conductor to drop you off at Good Shepherd Road intersection (located beside a well-known bakeshop).
Alternatively, you may take a jeepney ride bound for Banawa from Colon, and get off at the same point. Fare for the jeepney ride is 7 PHP each. From the intersection, charter a habal-habal to the entrance of Celestial Garden. As for the fare, you just need to shell out 20 PHP per person. For those who want to go for a little walk, you may take a hike to the Celestial Garden too.