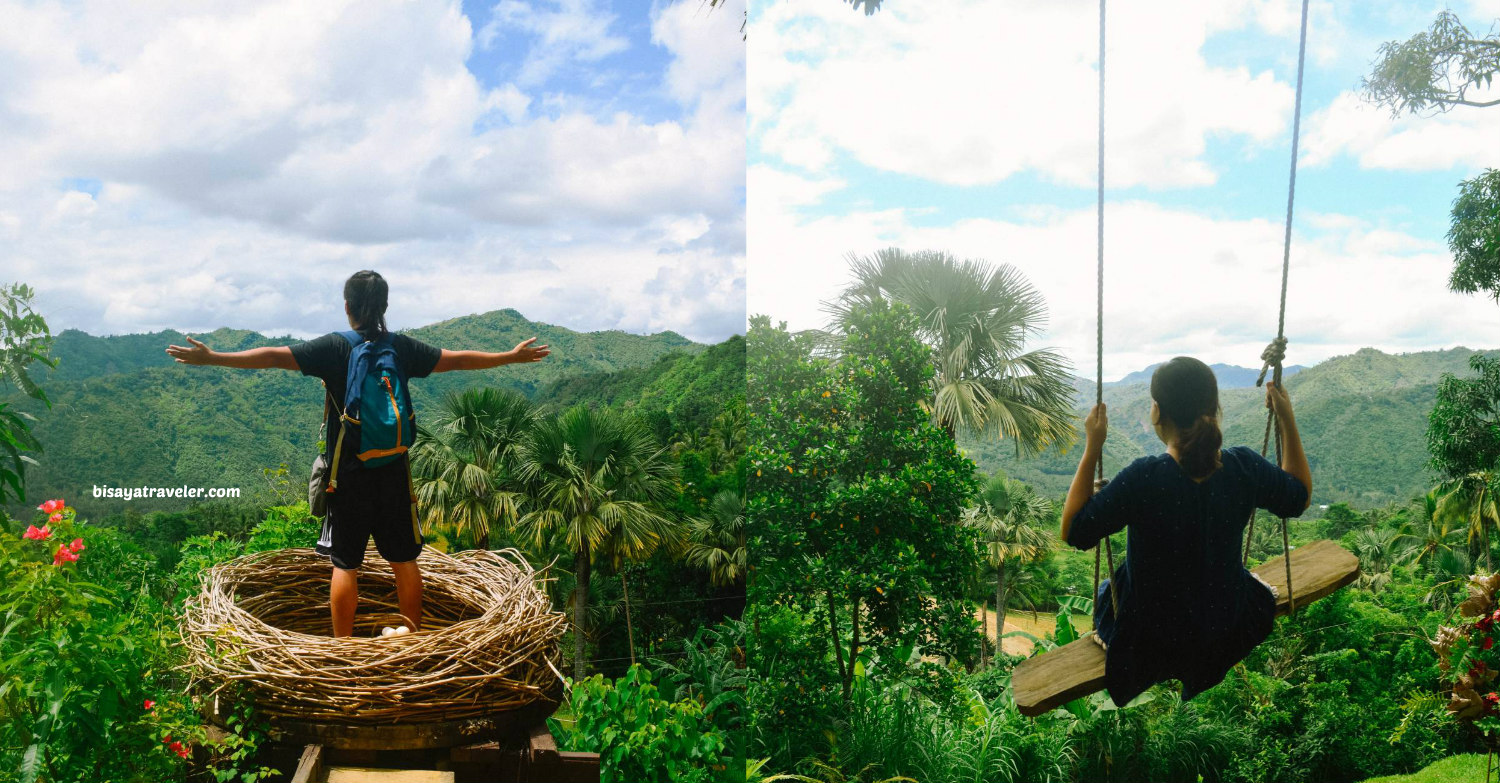 Nerisville Selfie Corner And The Secret To A Fun Trip
What makes a getaway so memorable? Is it the picture-perfect sights, the mind-blowing experiences or the amenities and colorful touches of the place you're visiting? And, how do you prepare to make your trip enjoyable and fun? The truth is, we all have our own ways of preparation, when it comes to exploring attractions like Nerisville Selfie Corner. And, in general, we want it to be smooth-sailing, hassle-free and as easy as Sunday morning.
We are living in the era of mobile apps wherein the whole world demands everything to be quick and convenient.
We want food to be served at the snap of our fingers.
And, we want to savor awe-inspiring mountain panoramas in just a few steps.
I, however, embrace inconvenient moments that are outside my comfort zone.
I crave for the unfamiliarity and uncomfortable situations that may sometimes turn a trip into a disaster.
And, I'm not afraid to face all the obstacles, when I explore the world because of my secret ingredient.
Every time I'm about to embark on an adventure, I stare at the mirror to release my secret formula for a fun-filled escapade.
So, what's my key ingredient or formula to a gleeful and exciting trip?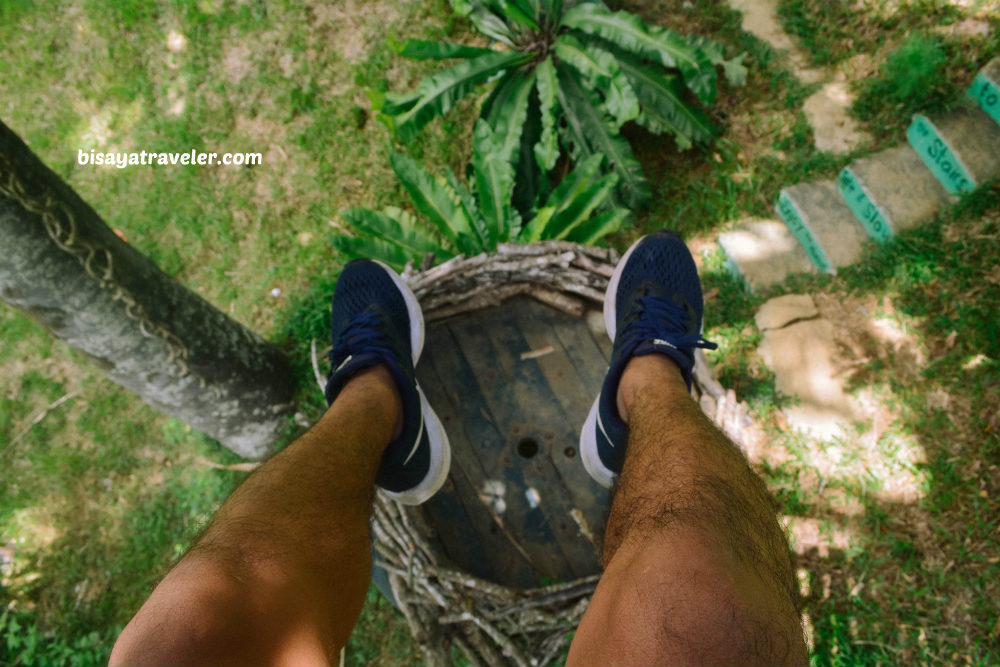 Guess what?
My secret weapon was on full display on our family sojourn to Nerisville Selfie Corner. Truthfully, it wasn't smooth-sailing or as postcard-worthy as some of us have expected. But, thanks to our secret ingredient, we still managed to pull a fantastic break in the highlands of Cebu City.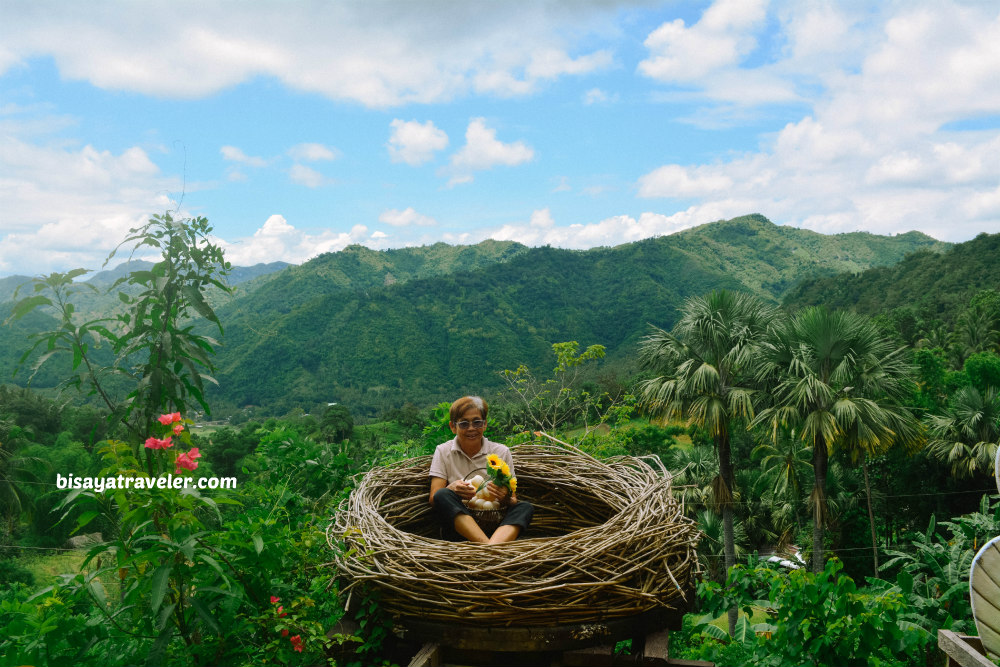 Our Nerisville Selfie Corner experience
When we were planning a visit to Nerisville Selfie Corner, I thought everything would be a breeze. After all, it was just a simple day out for the whole family.
There were no steep mountain ranges to traverse.
No raging rivers to cross.
And, no perilous hundred-foot cliffs to climb.
We were just itching for a little sightseeing in Cebu. And, besides, we need to stimulate the senses of our babies through eye-catching shades of green and fresh mountain breeze.
Goyo, my sprightly nephew, and Adrielle (Richbie), my daughter, had to go on an adventure.
With no specific trip plans, we ventured to the highlands of Cebu City, to find Nerisville Selfie Corner.
From the get-go, I knew this wasn't one of those rare hassle-free and easygoing family trips.
Crammed up inside our good old van, I could barely move and stretch my legs on our way to Nerisville Selfie Corner. There were 7 adults and 2 babies inside our van. Not to mention, we brought a ton of stuff for our little ones.
And, the thing is, our family escapades aren't exactly smooth.
There's always a stumbling block, hurdle and challenge whenever we hit the road together.
From wrong turns to missed boat rides, we've had a fair share of misadventures throughout the years.
But, that's what makes it so fascinating.
That's what turns us on.
And, that's the lifeblood of our family adventures.
As with most modern-day families, we are pretty busy even on our rest days, meaning had to run our errands on our way to Nerisville Selfie Corner.
As a result, we had to leave our home an hour late from our expected departure time.
With everyone ready and geared up, I thought things would go smooth and easy. Little did I know, there was another hurdle on our way to the scenic mountains of Cebu – traffic.
I admit. We underestimated Cebu's traffic. Even though it was still around 10 in the morning on a weekday, the streets of Cebu were jam-packed with whizzing motorcycles and cars.
And, the honking horns and slow movement somewhat irritated my little 2-month-old daughter, Adrielle.
Soon, she was crying out loud, begging for some movement.
Like her father, she loves exploring new places.
She yearns for new sights, and she finds her solace on constant motion. The way I see it, she only relaxes when we're moving, whether it's nightly stroll at home or the drive to a mall.
And, when she was inside her mother's womb, we could sense her excitement and joy as we explored Surigao del Sur and Bangkok, Thailand.
Whenever we get stuck in traffic and gets bored, she opens her mouth and roars like a death metal singer.
Or, perhaps, she was just craving for some milk.
Either way, a baby's cry is never music to anyone's ears. Luckily, the small movement in traffic and small dose of milk appeased The Bisaya Traveler's daughter.
Thanks to a busy morning, we didn't have the time to cook food for our visit to Nerisville Selfie Corner. So, we revised our original plan, and all agreed to buy "inasal na manok" along the way.
But, once again, our plan didn't go through.
With Balamban's small and busy main road, we didn't find a place to park and buy food. And, under the watchful eyes of the traffic officers, there was no way we were breaking the law.
Hoping to discover an eatery along the way, we kept on driving, until the road got steeper.
And, we didn't find any restaurant or food stall on our way to Nerisville Selfie Corner. Sure, there were small eateries, but the options for food were pretty limited. Moreover, there's no ideal parking space on this remote road in Cebu City.
With the help of Waze, I found out that we still had a long way to go to reach Nerisville Selfie Corner via the snaking steep road.
As tempting as it was to head back home, there was no freaking way we were going back.
When we start a fight, we finish it.
No matter what the outcome would be, there would be no regrets. Even if Nerisville Selfie Corner turns out to be a disappointment, I'd still feel great for completing the trip.
There's no quitting in our DNA. And besides, we had already traveled pretty far.
What's more, we still had a secret ingredient that gave us the drive to complete the trip.
The drive up to Nerisville Selfie Corner is, by no means, a short one. In my own estimation, it took us over an hour to reach our destination.
Motorcycle taxis, or fondly labeled as habal-habals, can reach Nerisville Selfie Corner in 30 minutes from the main road in Pit-Os, Talamban. But, it takes quite a while on our old small van.
In spite of all the hurdles, the energy inside the van was still upbeat. On the contrary, everyone was excited and felt alive to experience our little misadventure.
We laughed, joked about it, and even recalled our misadventures when we were younger.
From time to time, we turned off the air-conditioning system, and opened the windows, so our van can climb up the steeper slopes.
As we snaked our way to Lusuran, the crispy blue skies suddenly turned into dark grey.
The sun was nowhere to be found, and air outside became wondrously chilly.
A storm was coming. Why now? Why today?
And, then it rained.
Will this rain end soon? Will it ruin our experience?
Fortunately, though, it was just a mild drizzle enough to make the weather friendlier and more pleasant.
For some people, drizzles of rain mean disaster when exploring the outdoors or any open-air exhibits. But, I see it as an act of the universe designed for a specific purpose. Who knows? Maybe, it was meant to make the weather friendlier for the little ones as we explore Nerisville Selfie Corner.
After more than an hour of driving uphill, we finally arrived at Nerisville Selfie Corner.
As soon as I stepped out of the vehicle, I deeply inhaled the scents of nature with pleasure.
Without wasting any more time, we went straight to the entrance and paid the admission fees.
And, we had a blast, the moment we arrived at Nerisville Selfie Corner.
Truth be told, I'm not really fond of these so-called "Instagrammable spot". I mean, I used to like them, but when you get older, you look for the places with more substance.
Even so, I had a swell time, especially since my family was around.
To make things even better, the weather was perfectly fine that day, making our Nerisville Selfie Corner exploration more pleasurable.
And, to my delightful surprise, Nerisville Selfie Corner is a tad bigger than my expectation. Honestly, I thought it would be smaller just because it was labeled as a selfie corner.
Sure, it's not as big and spacious as Sirao Garden, but it does have some room and teems with photogenic spots.
From the entrance, we made our way to the first photogenic spot inside Nerisville Selfie Corner.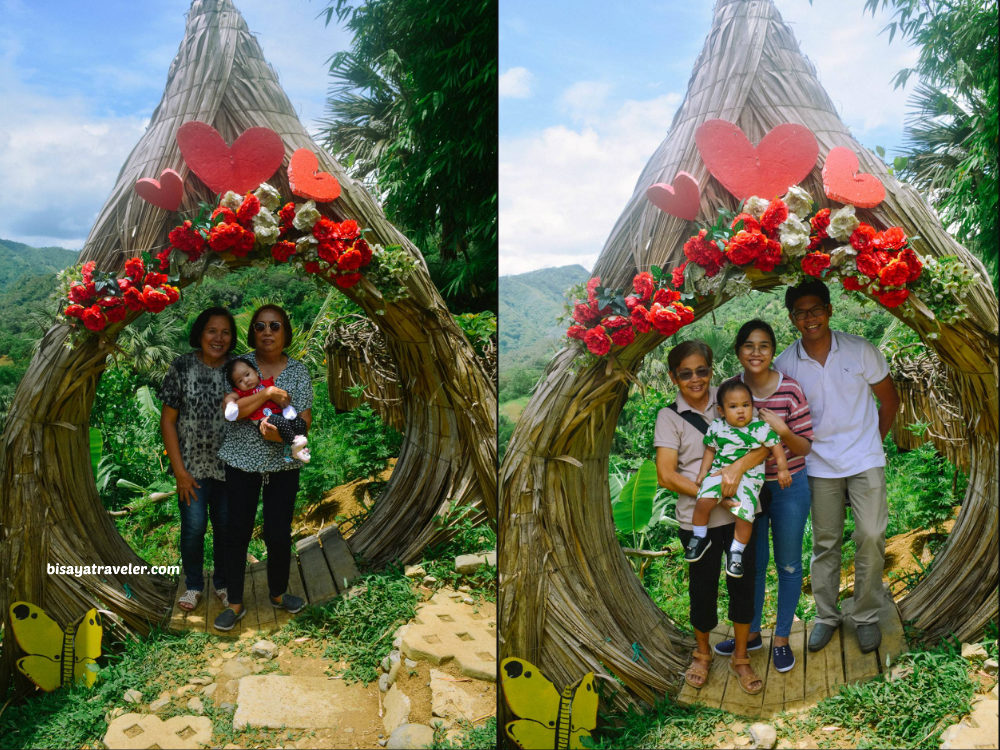 Not bad, I must say.
Afterwards, we walked our way to two of the most popular nests and spots in Nerisville Selfie Corner.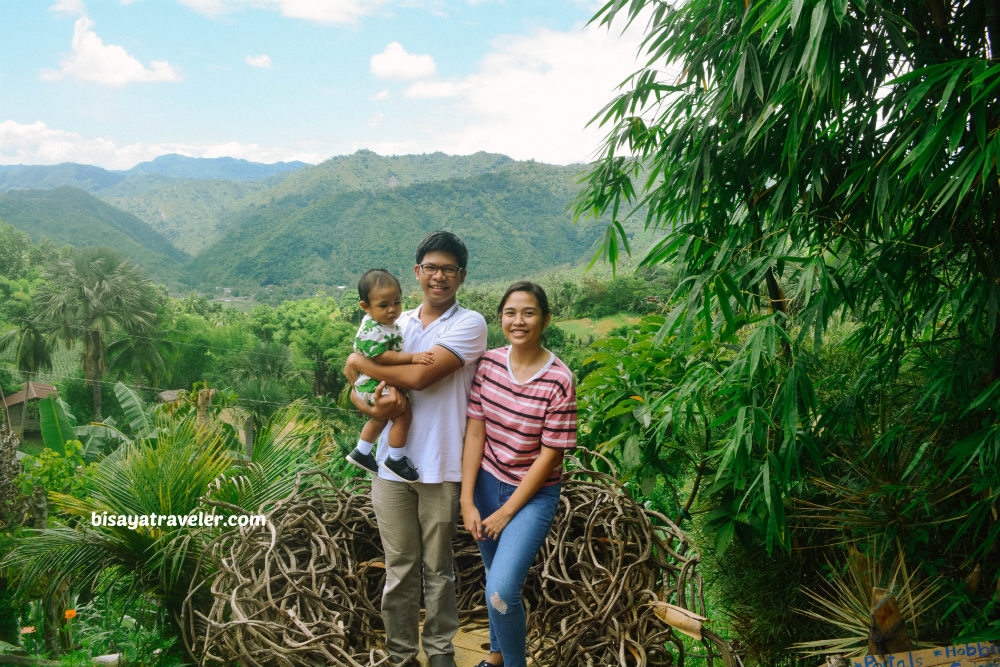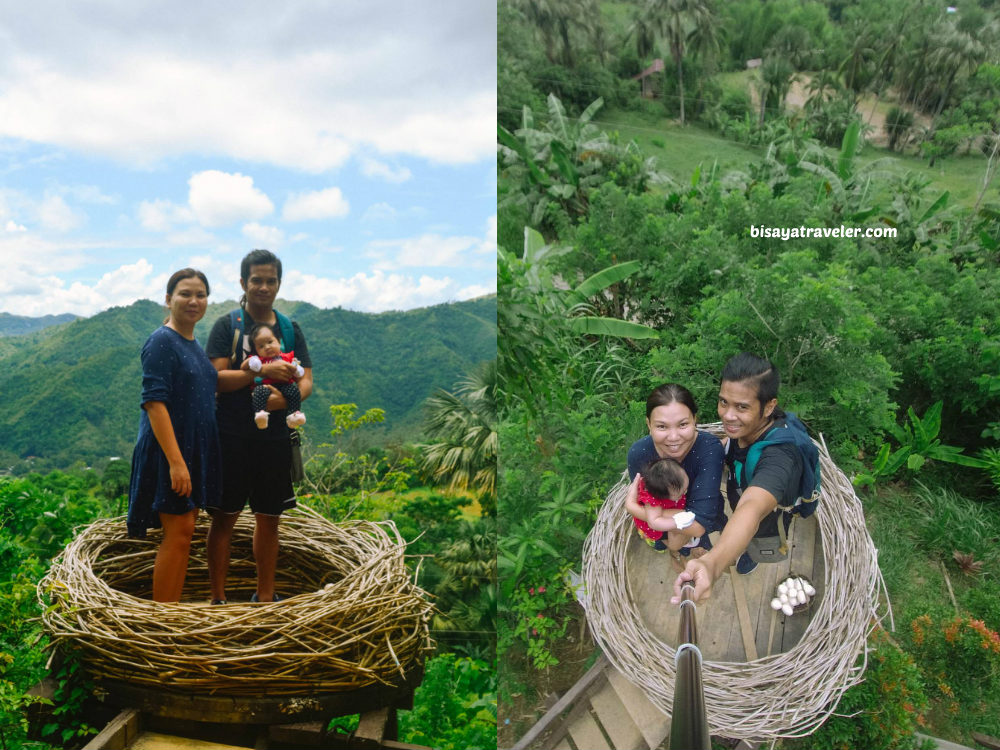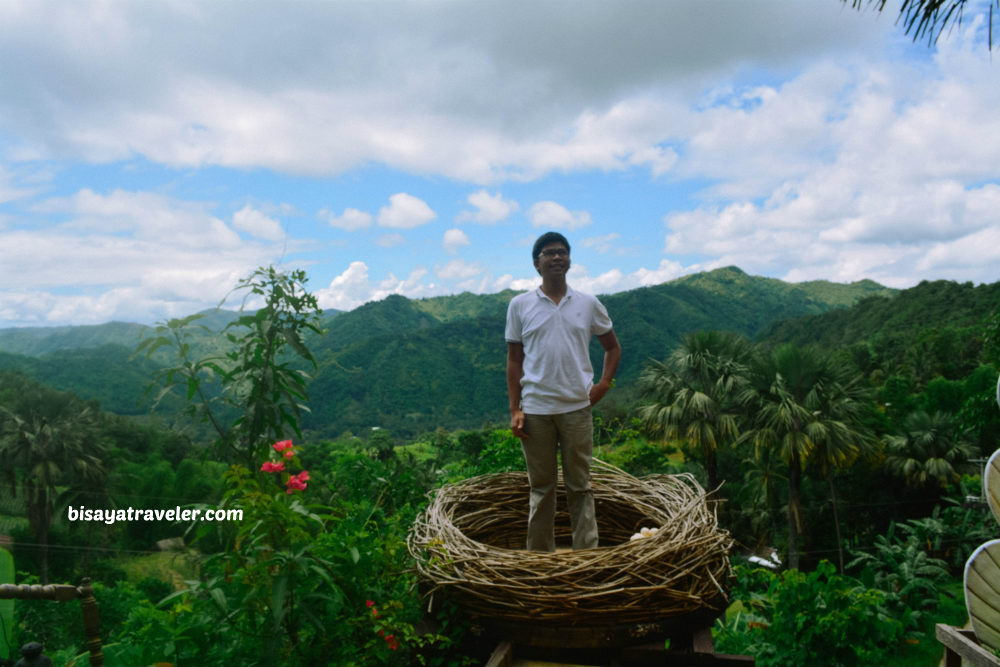 There's no way to duplicate the feel, charm and experience of a trip to Bali. But, at least, Nerisville Selfie Corner lets you snap photos and selfies that will remind you of the famed "Island of Gods".
And, it wasn't as bad as I thought.
Months ago, I saw tons of bashers posting some nasty and sh*ty comments about Nerisville Selfie Corner.
Some say it has no originality and it doesn't live up to its moniker as the Bali or New Zealand of Cebu. Others, meanwhile, thought that the place is small and a bit buddy.
Heck, they even suggested that it's a place that will soon fall into the eternal pit of forgetfulness.
I do think they make some fine points. But, can't we just see things on the bright side?
Can't we just appreciate Filipino creativity and artistry?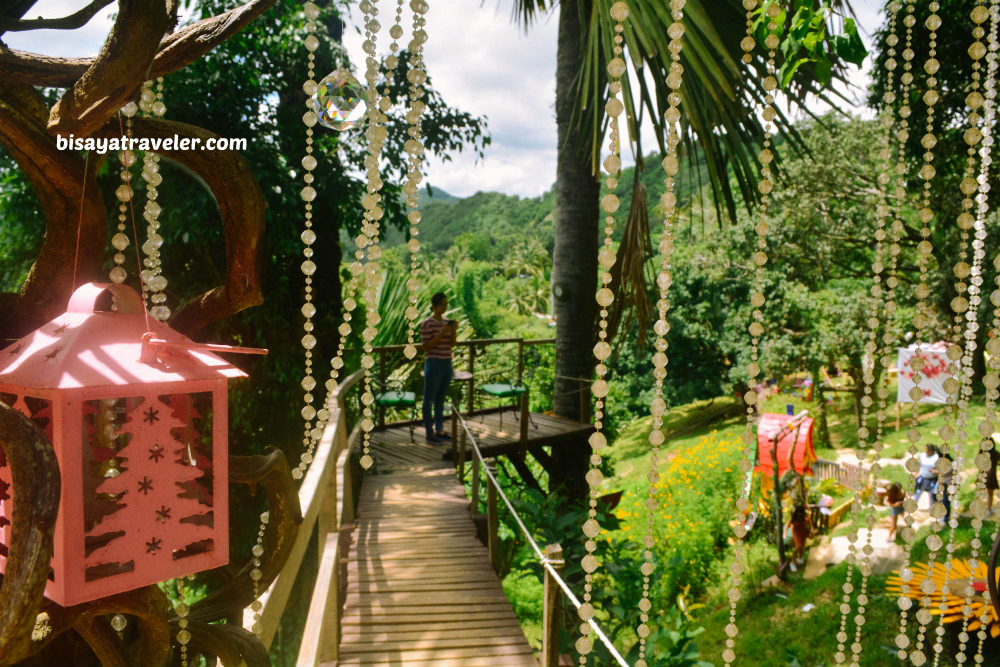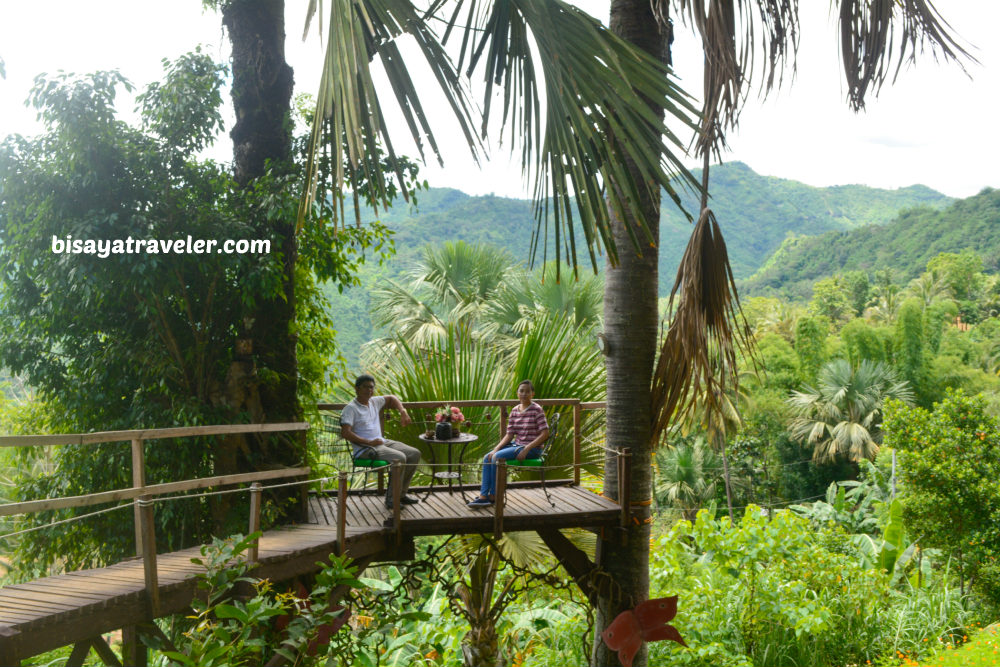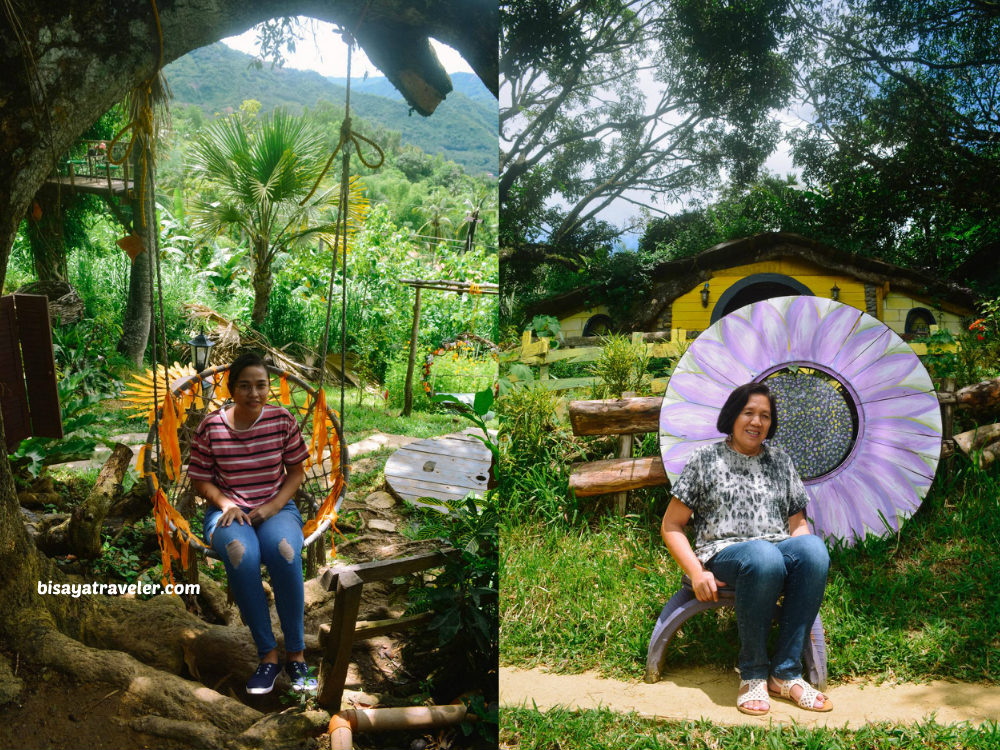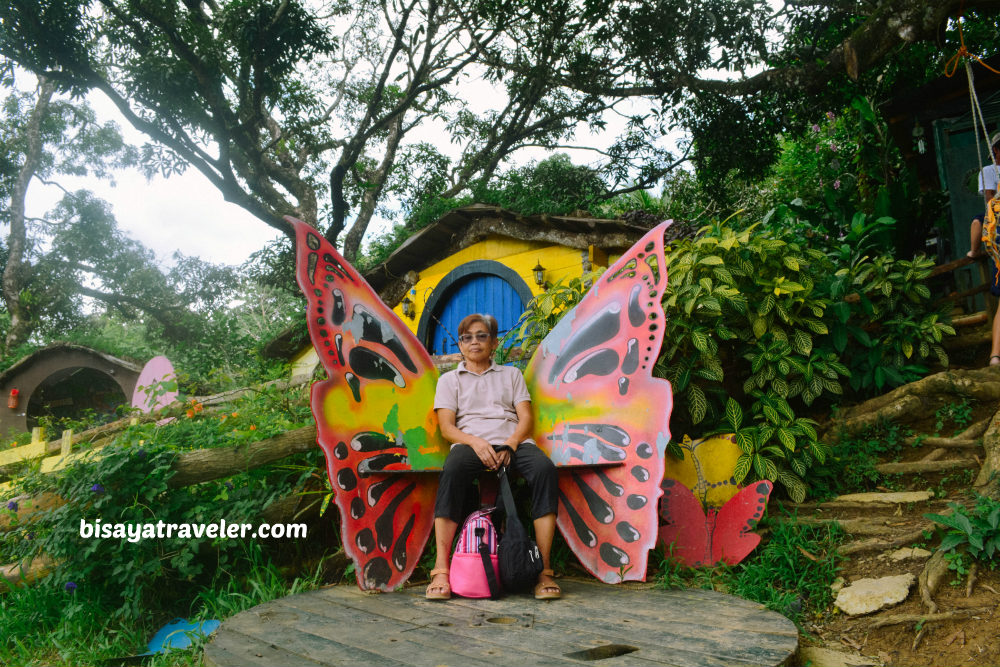 These creations are no Picasso pieces or masterpieces. And, they are, in essence, copycats of well-known international wonders. Still, they are fairly impressive and rather easy on the eyes.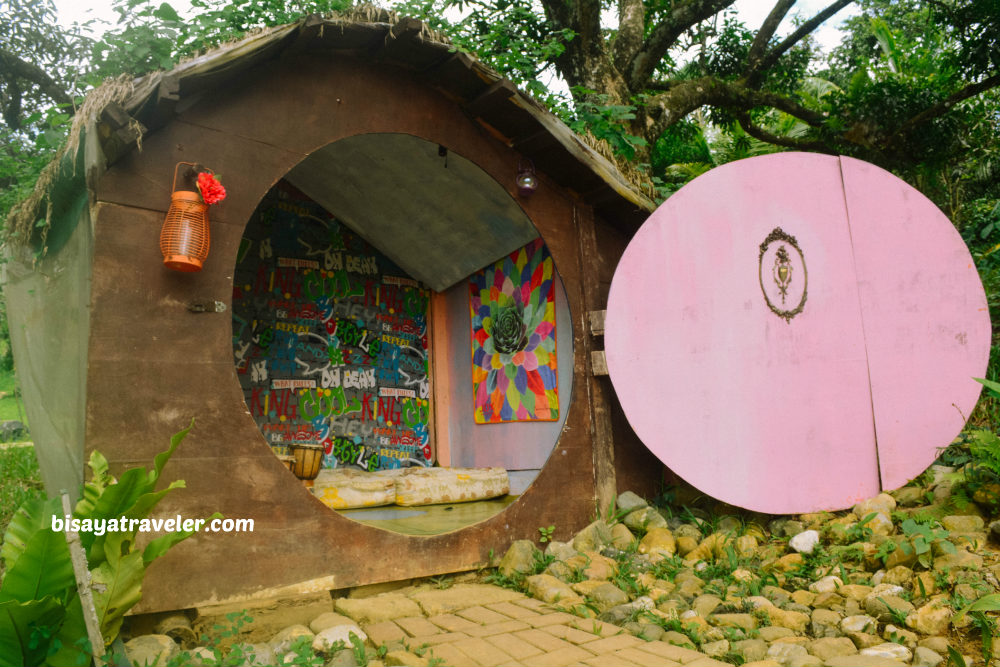 And, can't we just appreciate the efforts of the owners who spent a great deal of time and money to create Nerisville Selfie Corner?
As for the area being muddy, well, what were they expecting? An indoor art gallery or museum?
There are a hundred reasons to hate life. But there are also a million reasons to love it.
With optimism, we explored the area, checking out the beautiful spots inside Nerisville Selfie Corner.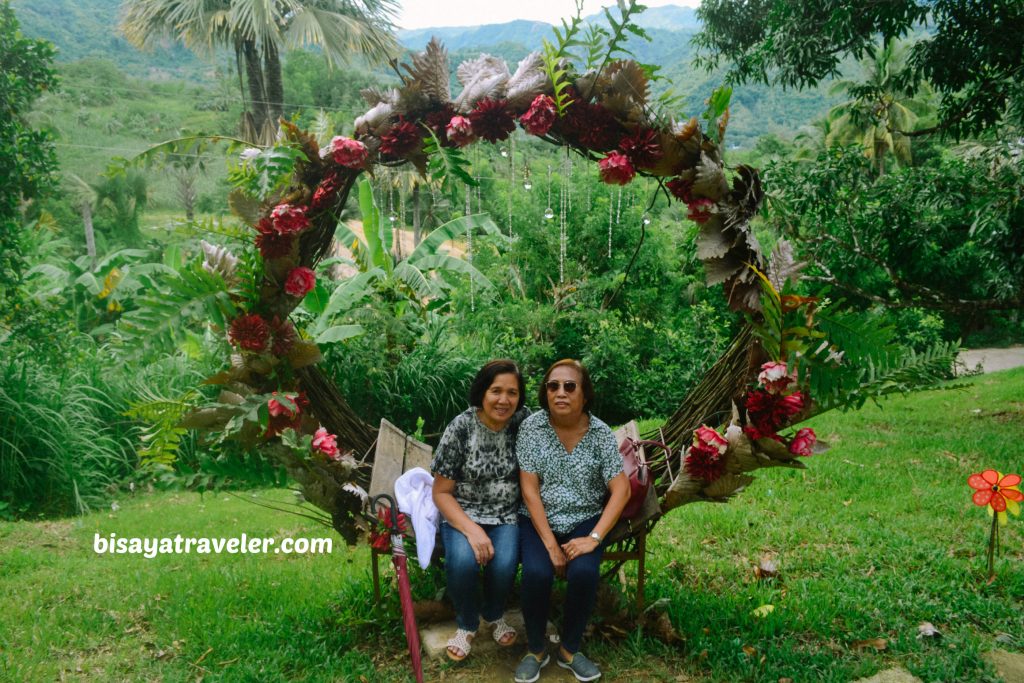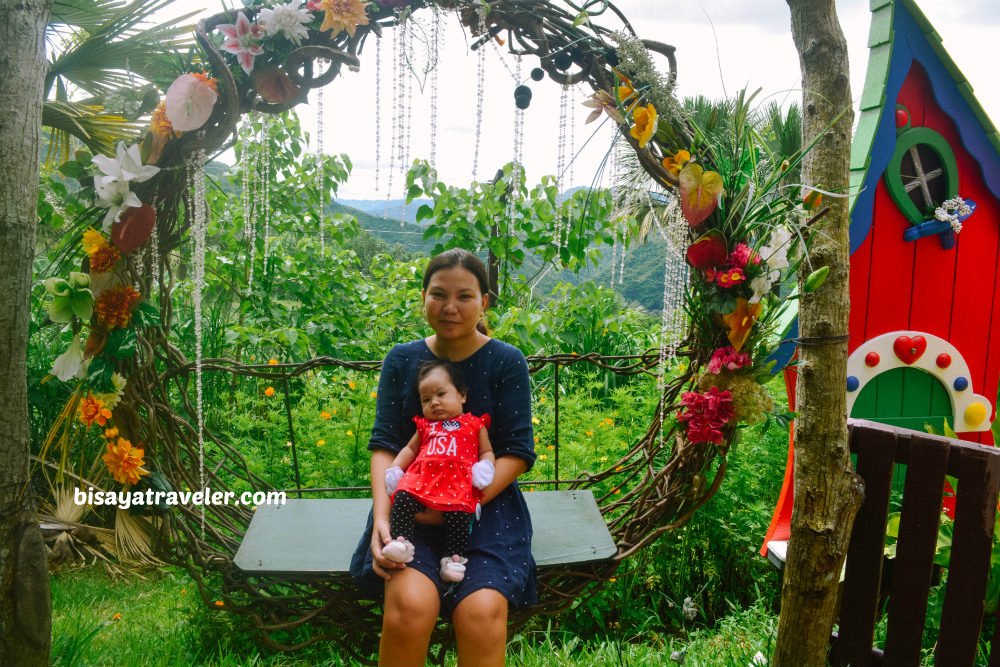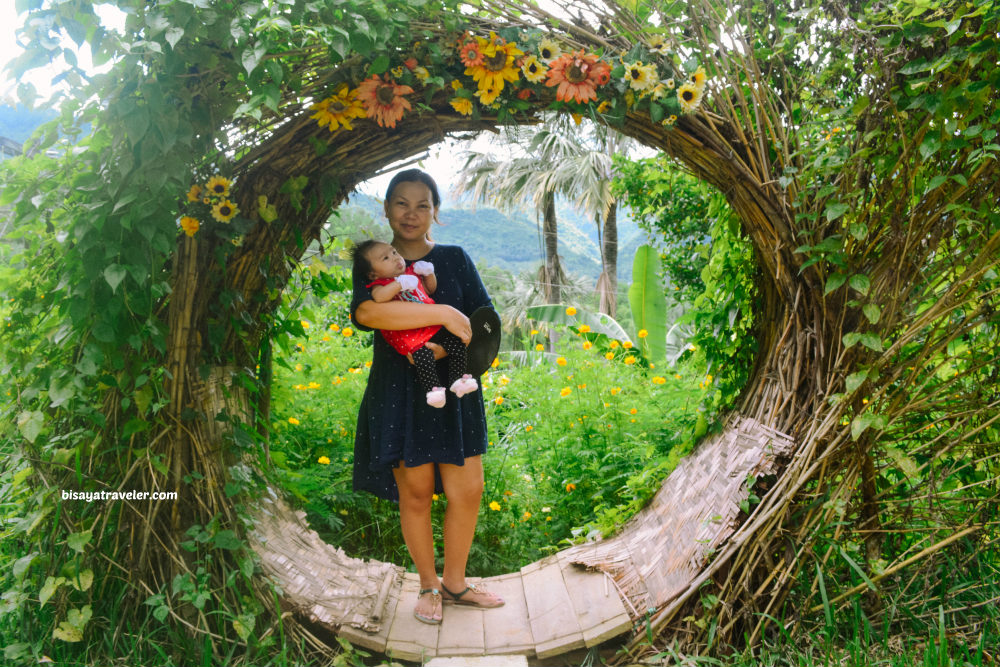 For the most part, the exhibits inside Nerisville Selfie Corner are all designed for photography.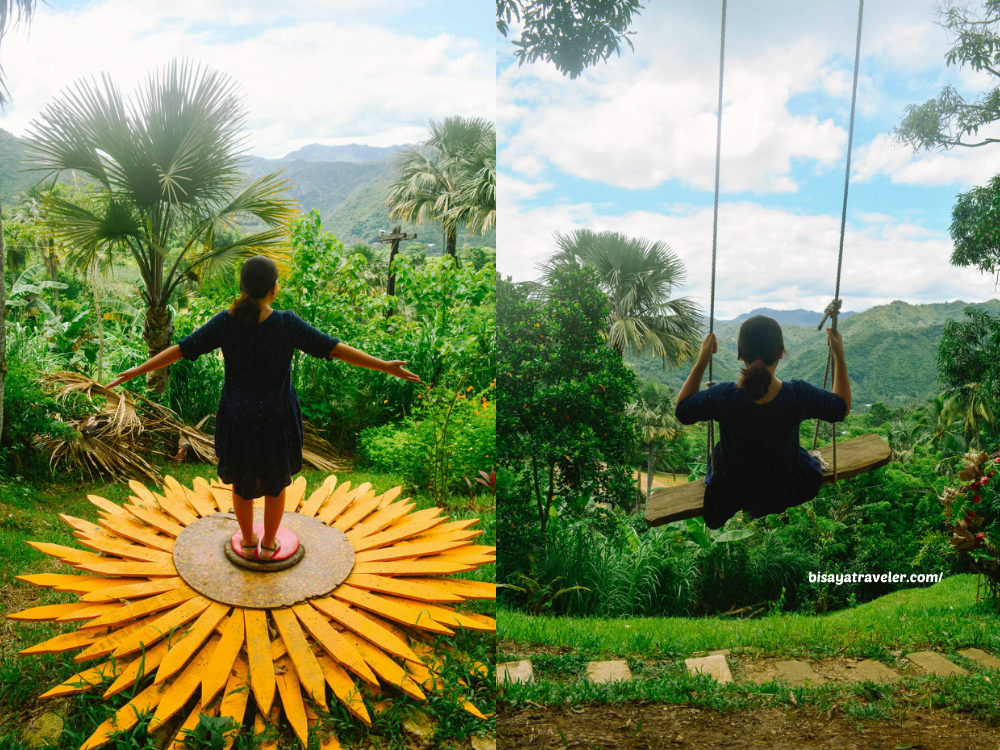 I'm not sure about the camping grounds, but I think this was also built for photo-shoots.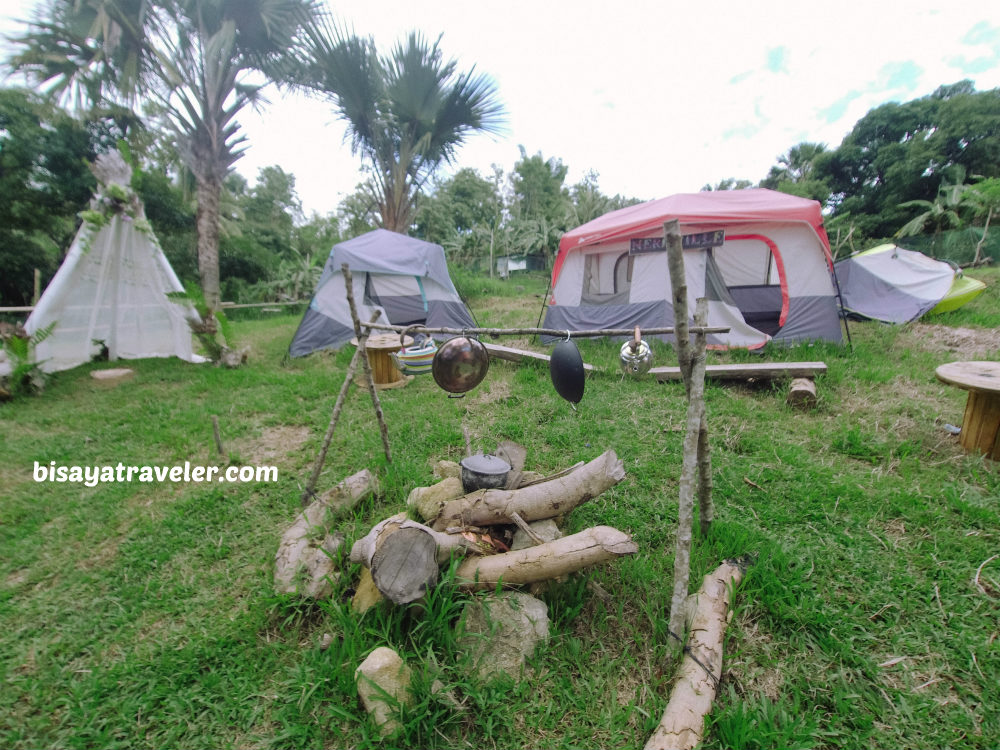 After a few snaps, we took a breather and savored the refreshing mountain scenery.
And, believe me, nothing beats fresh mountain air.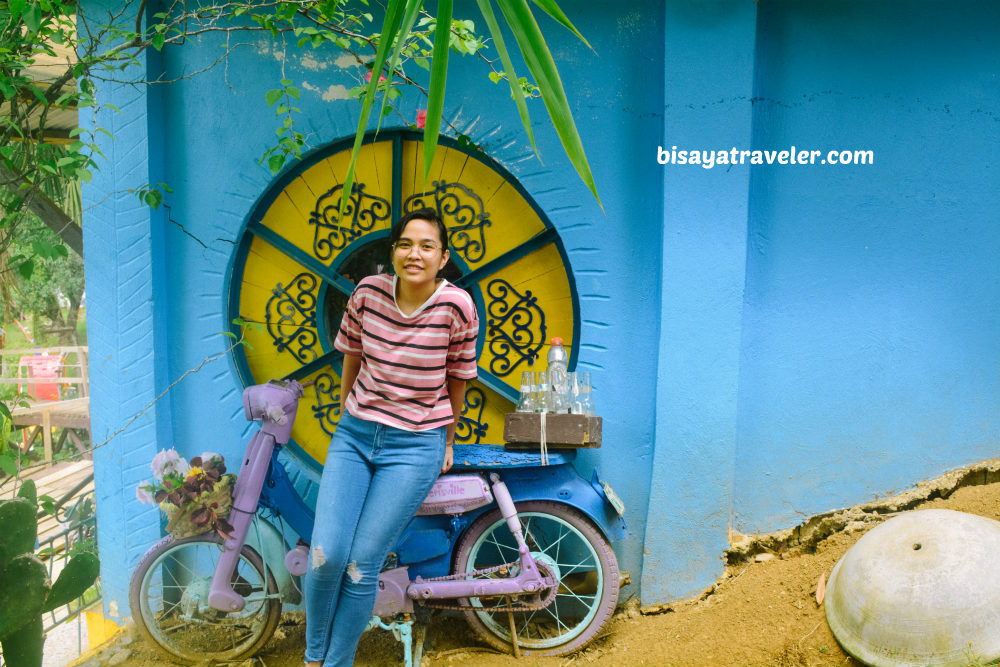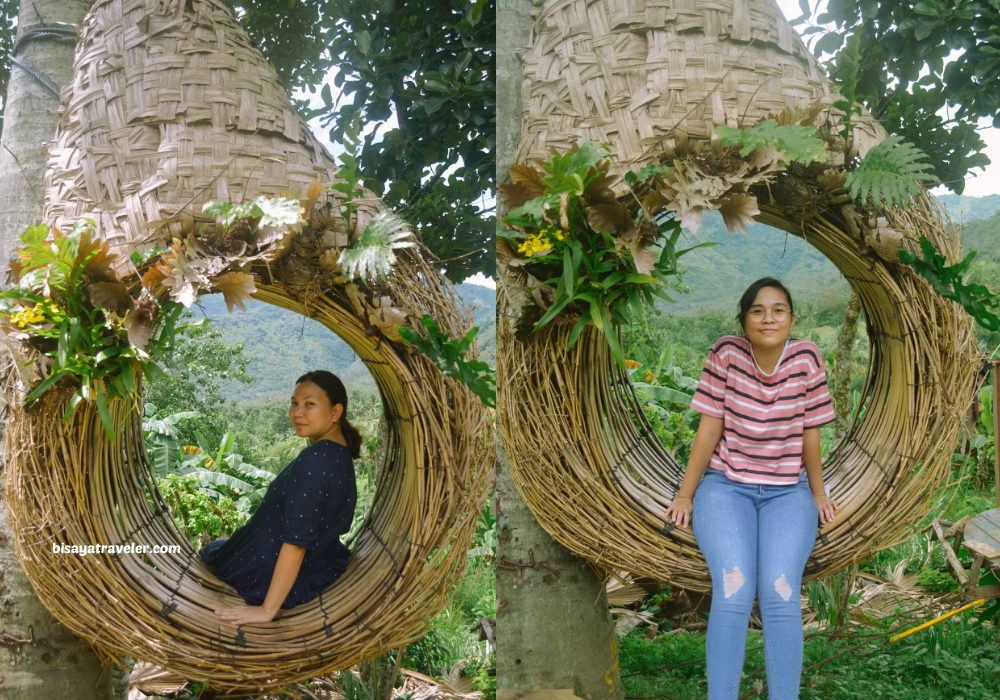 Soon after, we left Nerisville Selfie Corner and searched for snacks outside.
As we've researched beforehand, there's no eatery inside or near Nerisville Selfie Corner.
Well, there's actually a place outside Nerisville that sells soft-drinks, snacks and cup noodles.
It's no alfresco dining, but it can nevertheless feed a grumbling stomach.
That was perfectly fine for us.
And, guess what? Even if there were more hurdles on our way, we'd still end up with a rocking day trip.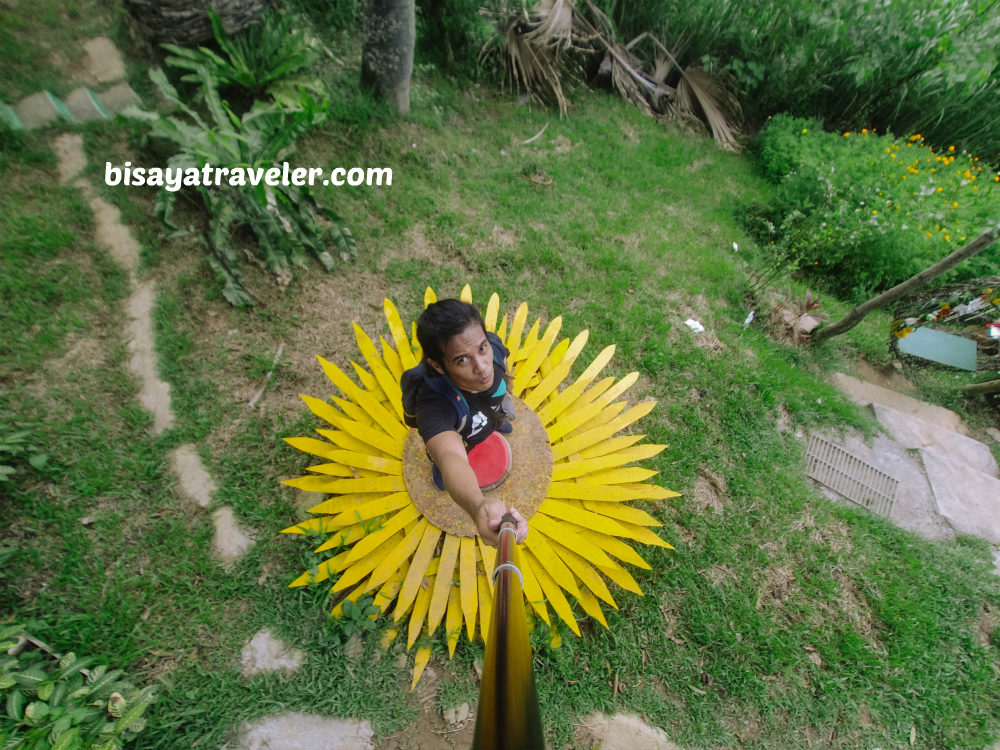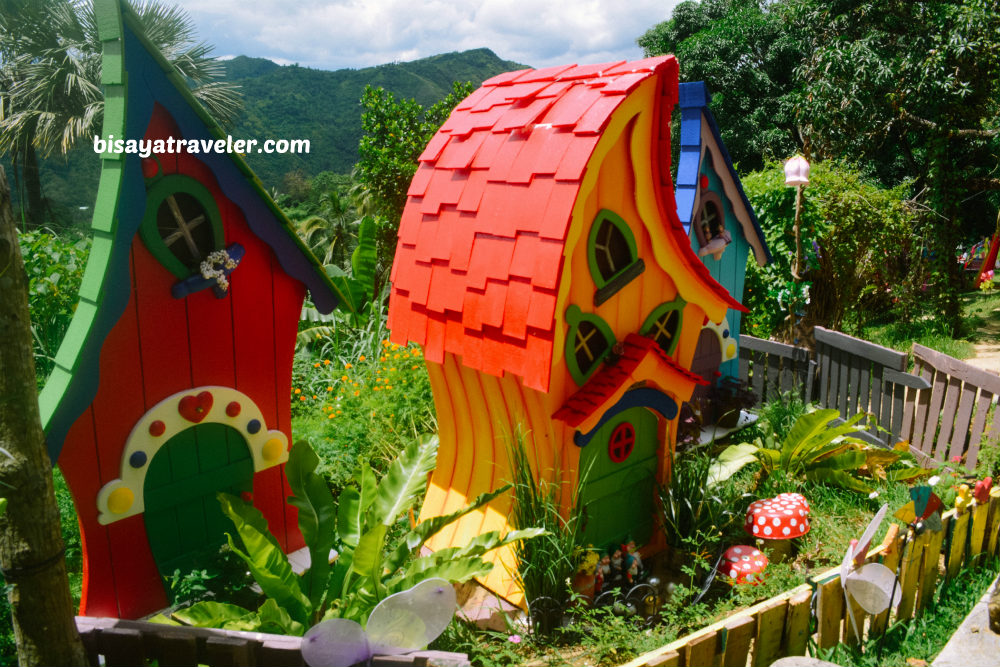 And, that's because of our secret ingredient.
By now, you may have figured out our family secret ingredient for a memorable trip.
Optimism.
There's no way we'd survive all our family trips without a hint of optimism.
Despite the challenges, we've always ended out trip on a high note, thanks to our optimistic view on life.
As a matter of fact, these challenges would even add more color and life to our trip. With fondness, we'd always talk about the times we got lost and the unexpected moments of our trips.
Without optimism, we would have never discovered the beauty of Nerisville Selfie Corner.
I wouldn't have felt relaxed and blissful if I wasn't optimistic that day.
And more importantly, my family may not have felt great and gleeful had I been pessimistic throughout the trip.
The thing is, I'm not really constantly and overly optimistic.
I can be a prick, a never-ending whiner, a ruthless wolverine and even someone else's nightmare.
But, when I travel with others, I always make sure to bring my "A game".
I try to be as optimistic as I can be, to lighten up the mood and ensure everyone has a fun experience.
For me, optimism is infectious, and it surely can turn any dreadful experience into something unforgettable.
That's why I have been studying Stoicism, Hinduism, Buddhism and other philosophies lately.
How to get to Nerisville Selfie Corner
Address: Sitio Bombil, Lusaran, Cebu, Philippines
By car
Although it's situated in the upland area, finding Nerisville Selfie Corner is easy with Google Maps or Waze. Just set your destination to "Nerisville" or Barangay Lusaran, and follow the app's instructions. Along the way, there are signs that will lead you to Nerisville Selfie Corner.
By public transportation
From Cebu City, look for a jeepney that will take you to Pit-Os Balamban's Flying V gas station. I'm not sure about the fare, but some say it will cost you around PHP 12 from Ayala Center Cebu. Once there, look for a habal-habal that will take you to Nerisville Selfie Corner. Normally, fare is PHP 80 per person and per way, and travel time is 30 minutes to an hour.
Nerisville rates and other essential info
Overnight accommodations: Not at the moment
Opening times: 08:00 AM to 07:00 PM daily
Entrance fee: PHP 50 (PHP 30 for senior citizens and free for children below 12 years old)
Tips and suggestions:
Have low expectations since this Cebu attraction is, as its name suggests, a mere selfie corner. Don't expect any jaw-dropping attractions or heart-pumping rides. Still, I encourage you to spend some time taking in the fresh air and snapping photos.
Bring your own drinks, snacks or lunch, as the options for food are limited.
Don't be an assh*le. Be a responsible visitor.
Visit it on a weekday if you want to skip the queues and crowds.
In stoic philosophy, people are urged to channel their energy on things that they can control rather than on things that are beyond their control.
As most stoic philosophers say, don't torture yourself by worrying about the things that you can't control. Leave that to the hands of nature or the universe. Instead, do your best on things that are within your control – yourself, your behavior, your intentions and your actions.
I can't fix Cebu's traffic.
And, I surely can't control the weather.
But, you know what I can do?
I can be an enthusiastic travel buddy, a polite son, a loyal husband, a supportive brother and an affectionate father.
And, I can be an optimist who finds light in every dark tunnel.