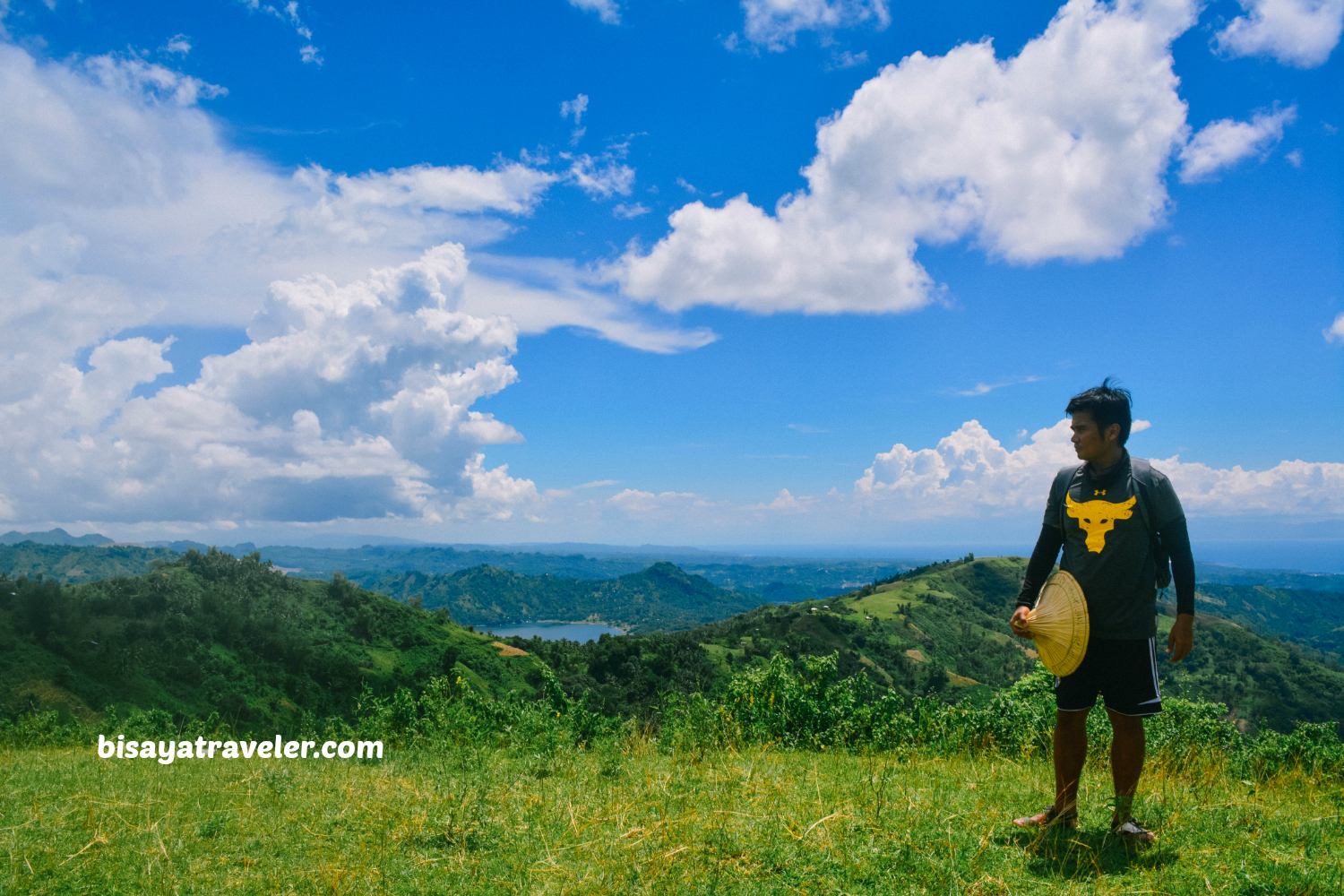 Udlom Peak: A Mysteriously Beautiful Mountain With An Intriguing History
Barangay General Climaco, or fondly known as Casoy, is, hands down, a breathtaking undervalued adventure playground that never ceases to amaze me. Blessed with a wealth of mesmerizing natural wonders, Casoy is jam-packed with thrills, local secrets, adventures and spectacular sights that would definitely unleash your inner shutterbug. Whether you're a photography connoisseur or adrenaline junkie, there's something special that awaits you in General Climaco, Toledo City, Cebu.  And, just recently, another postcard-worthy spot lured my carefree spirit back to the grounds of this part of Copper City. The place that I'm referring to is no other than Udlom Peak.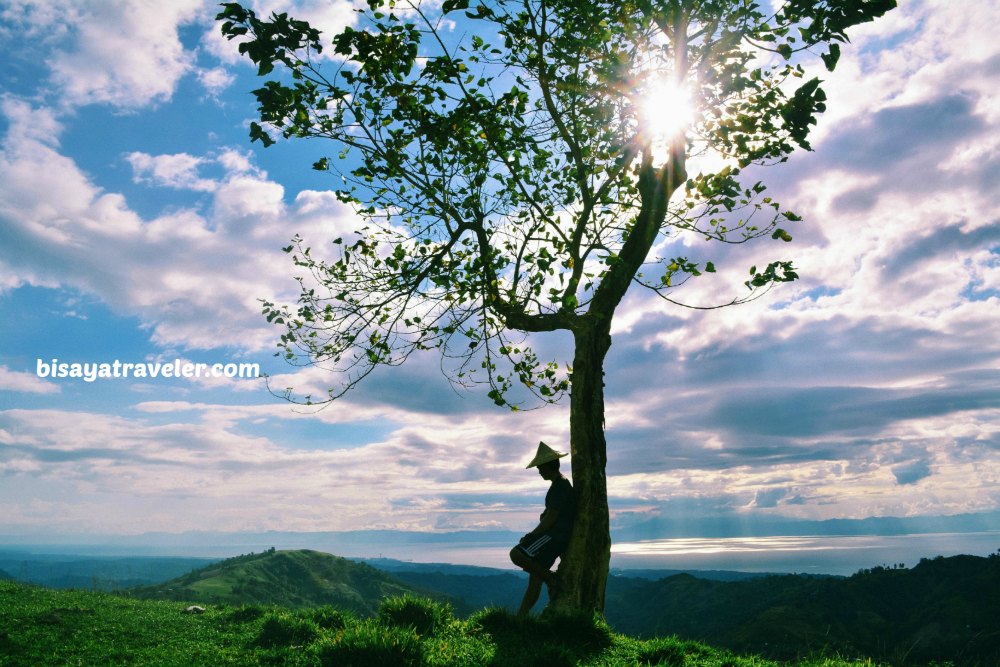 Days prior to our hike, Marc and I discovered a couple of hair-raising revelations about Udlom Peak. And make no mistake about it – these stories aren't your typical Philippine urban legends or folk tales. According to credible sources, Udlom Peak, like the neighboring Mount Tagaytay, very often gets struck by lightning. Furthermore, there was, in the early 2000s, a bloody encounter that looked like a scene from an American horror film.
But, obviously, these discoveries didn't stop us from indulging on the refreshing panoramas from Udlom Peak. Although we seem quite an adventurous bunch, we, especially me, rarely throw caution to the wind, meaning we don't directly dive into dangerous places. Thanks to our trustworthy friends in the area, we found out that Udlom Peak is a safe place to hike and enjoy Mother Nature's masterpieces.
Our Udlom Peak adventure
Our Udlom Peak hike was sort of a survey for a bigger upcoming event for our squad – Team Bang. In other words, there were only a few Team Bang members who were available on my hike to Udlom Peak – Beth, RJ, Shiela Mae, Marc and the superbly busy and sprightly adventurer, Reymund, or also known as Idol. To make things even better, Beth's supremely cool dad – boss Ramon – was around to show us the way to another hidden gem in the area – Linaw-Malingin Falls.
So, how did our Udlom Peak in Toledo City start? I'll just cut to the chase, and skip the details of our bus and habal-habal rides to Casoy's Barangay Hall.
Upon our arrival in Casoy, we made our way to a store nearby, to buy snacks and lunch as well as make final preparations. From there, we took a short hike to Beth's house to meet up with the famous Teacher Traveler and his energetic dad.
Since it was Shiela and Idol's first time visiting the place, we took them to Tagaytay Hill, so they can admire the view of Malubog Lake as well as snap photos of it. Moments later, we said a short and meaningful prayer, led by a former seminarian – Idol.
We, then, began our hike to Udlom Peak via the open and slightly trail to Mount Tagaytay.
The hike up to Mount Tagaytay was hot AF, with barely any trees and shades along the way. And, with a sprained ankle, tight hamstrings and a blister (on my left foot) as huge as a 5-peso coin, I also wasn't exactly a hundred percent on our Udlom Peak hike. Sometimes, it felt like I was walking on one leg because both my sprained ankle and foot blister were on my left side.
Nevertheless, I and the rest of the squad landed in Mount Tagaytay to kick-off our Udlom Peak escape on a high note.
From there, we enjoy the fresh mountain air, and soak up the breath-snatching views, amid the scorching heat of the sun. Likewise, there was another group of hikers who enjoyed taking photos of Mount Tagaytay.
As part of our tradition, everyone in the team, including yours truly, took turns posing in front of the camera.
And, we did some wacky shots as well, including this one, depicting the battle between Filipino forces and the foreign conquistadors.
As we were snapping photos, we noticed a pair of young folks, embracing, caressing and enthusiastically sucking one another's faces.
I was a little surprised with what these youngsters were doing on top of a photogenic mountain. Admittedly, I had a ton of steamy moments like this in my teenage days, but I never did it in public, let alone in a tourist spot or a park.
And, despite my vivid and wild imaginations, I've never pictured Mount Tagaytay, Udlom Peak and other hiking destinations in Toledo as a romantic spot for lustful and passionate lovers.
I always thought of mountains like Udlom Peak as a place for adventure or solemnity as well a laid-back oasis where disgruntled and broken-hearted people can air their grievances. I guess Mount Tagaytay has the feel of one of the most romantic places on earth. Or perhaps, it because of their hormones and the earthly urges of every young person.
With the beautiful backdrop of Mount Tagaytay and their long sensual kiss, the entire scene looked like a video of many common sentimental karaoke hits, like Bon Jovi's Bed of Roses, Air Supply's Two Less Lonely People in the World, as well as Father and Son's Mamimiss Kita.
Eventually, though, their public display of affection came to a screeching halt, when a local dropped by the spot where they were doing it passionately.
As for us, we continued doing our regular stuff, by just taking pleasure of this fine creation of nature.
With our first stop in the books, we packed our bags, so we can continue with our hike to Udlom Peak.
On our way to Udlom Peak, we saw a shady tree, where the other group of hikers was resting.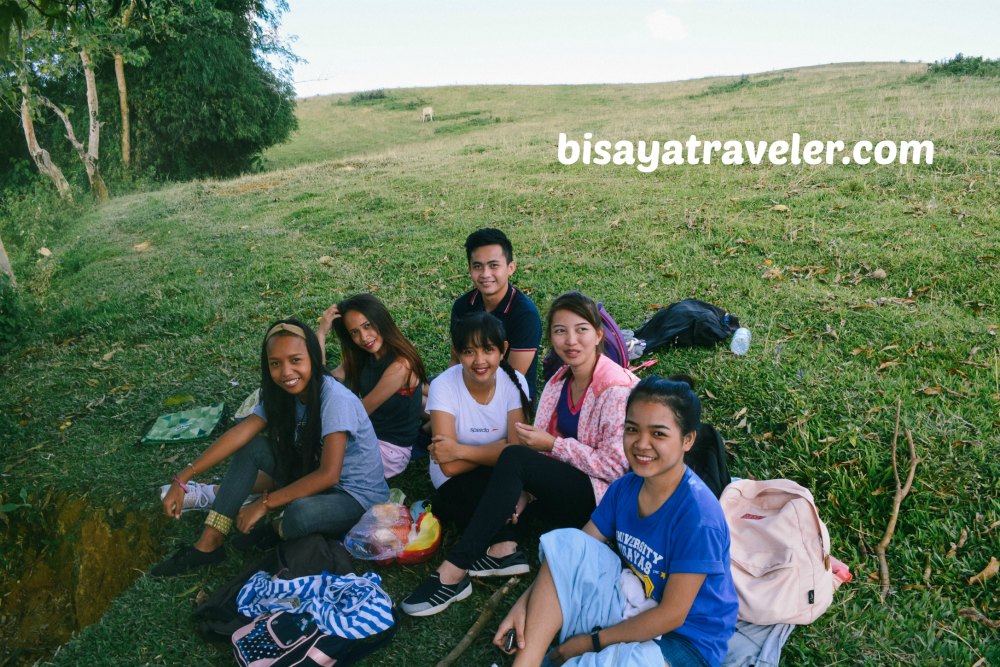 Not only did I shot a photo of the group (I promised to include them on my blog), but Marc and Idol also posed on a sturdy branch of the tree.
Afterwards, we moved on with our hike Udlom Peak, and caught sight of a familiar-looking horse.
I'm not really sure if this was the same horse that chased me on my first visit to Mount Tagaytay. But judging by his colors and physique, I believe this was the horse that helped me channeled my inner Usain Bolt.
Unlike our first encounter, however, he was surprisingly meek and friendly. As a matter of fact, he even let us touch and stroke his head.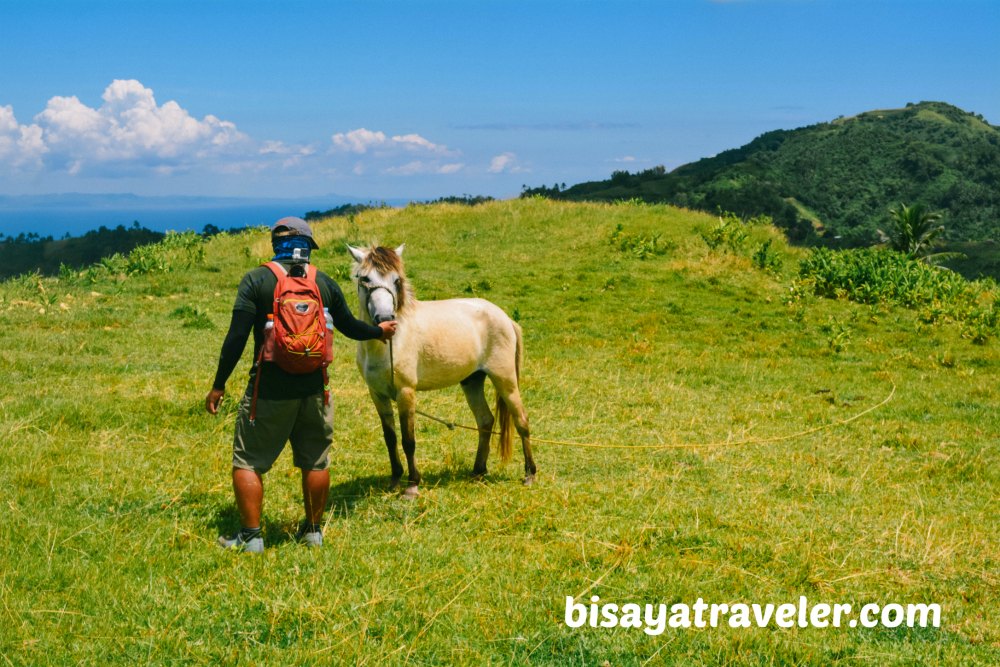 When it was my turn to touch his head, he acted quite differently. Even though he wasn't mad or felt threatened, I could sense something unusual about him. I said to myself, "he probably remembered the fun time he had, seeing me rush like a sprinter".
And so, I moved away from him, and realized that this horse was a big-time horn-dog who was turned on with our strokes to his head.
Of course, we were all laughing out loud, when we saw the thing between his legs all of sudden grow as a tall as a ruler.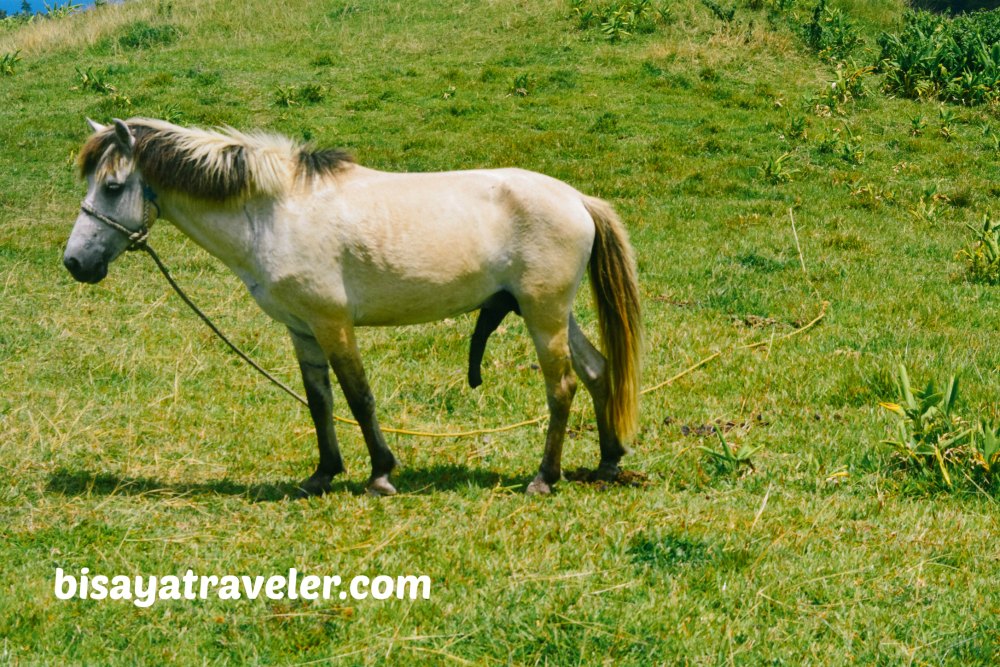 Marc said that the thing makes a fine main ingredient to an infamous aphrodisiac local treat in Cebu – lansiao.
I can't think of a logical reason why this horse all of a sudden became aroused. As far as I can remember, there were no female horses in the area at that time. I guess Mount Tagaytay is, after all, a romantic spot that turns on every living being that sets foot on its grounds.
Whatever it is, from now on, I'm not going to get near any animal on the trail, be it in Udlom Peak or any other mountain in Cebu.
After our quirky experience with Tagaytay's horse, we moved our feet to an Instagram-worthy spot of the trail.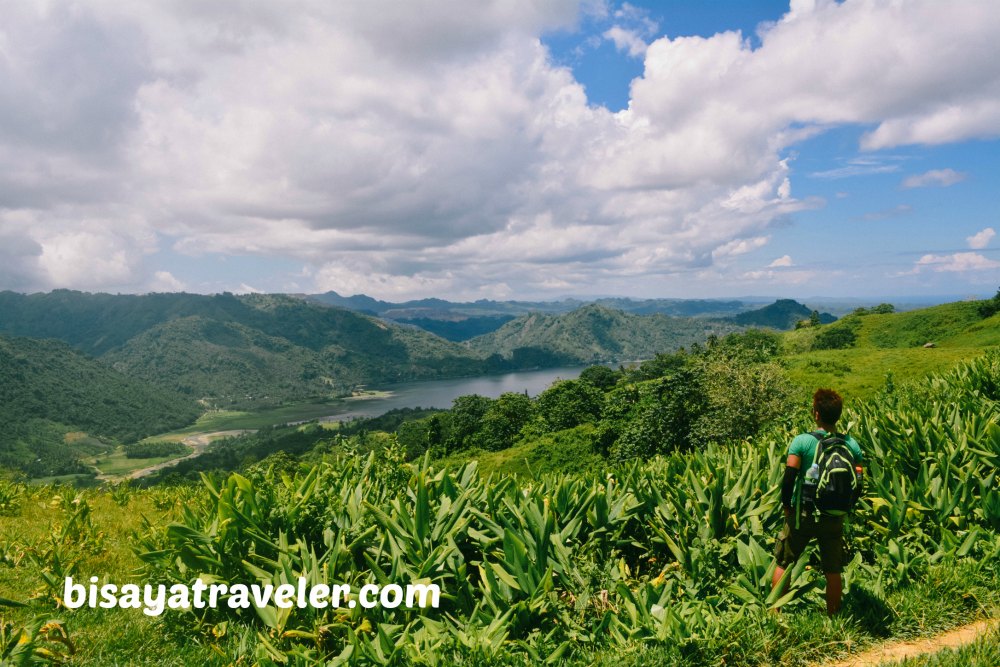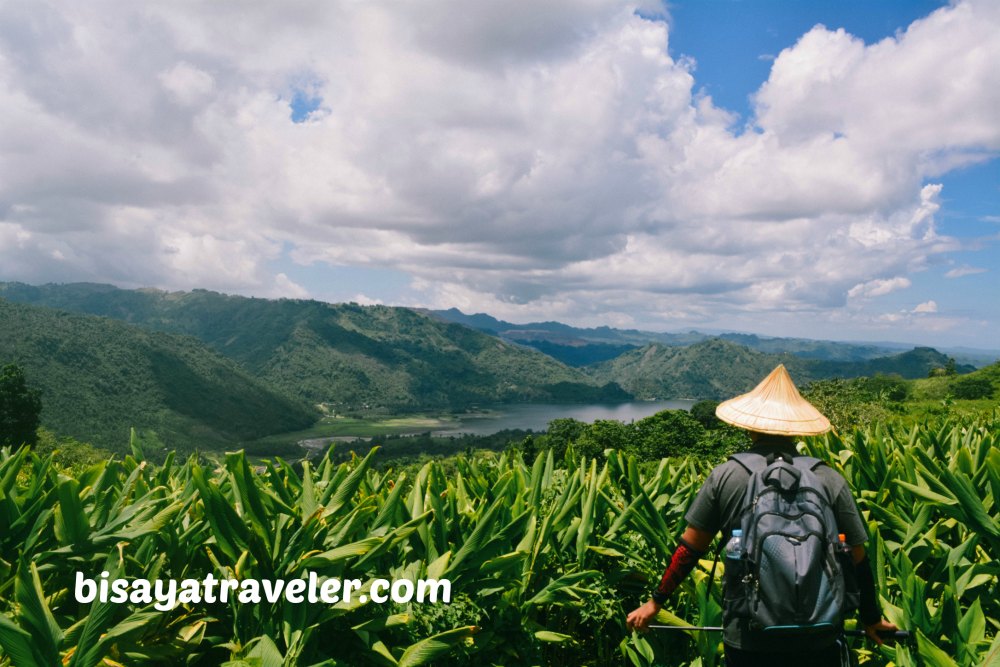 Later on, we went on with our hike, and dropped by a local store to treat ourselves with cold sweet refreshments and snacks.
Spearheaded by boss Ramon, we followed the trail to our main target of our day hike in Toledo City – Udlom Peak.
Along the way, boss Ramon shared some interesting insights about Udlom Peak and the rest of Toledo's highlands. As said by boss Ramon, Udlom Peak once had a deep lagoon that was as blue as Alegria's gorgeous waterfalls. For some unknown reason, the lagoon, one day, dried up and disappeared. Mysterious, right?
Moreover, he gave us a quick history lesson of the surrounding mountains in Udlom Peak.
And, these bits of information were music to my ears. I've always been the type of person who travels and hikes to gain more knowledge about the world. From Casoy's role in Second World War to its recent influx of tourists, I've learned a lot of things from boss Ramon about Copper City in our day hike to Udlom Peak.  Personally, I think the hints and lessons he shared to us were one of the highlights and best parts of our day hike in Toledo City
Minutes later, we arrived at Udlom Peak, where we were treated to an overlooking view of Mount Tagaytay, Malubog Lake and Toledo City.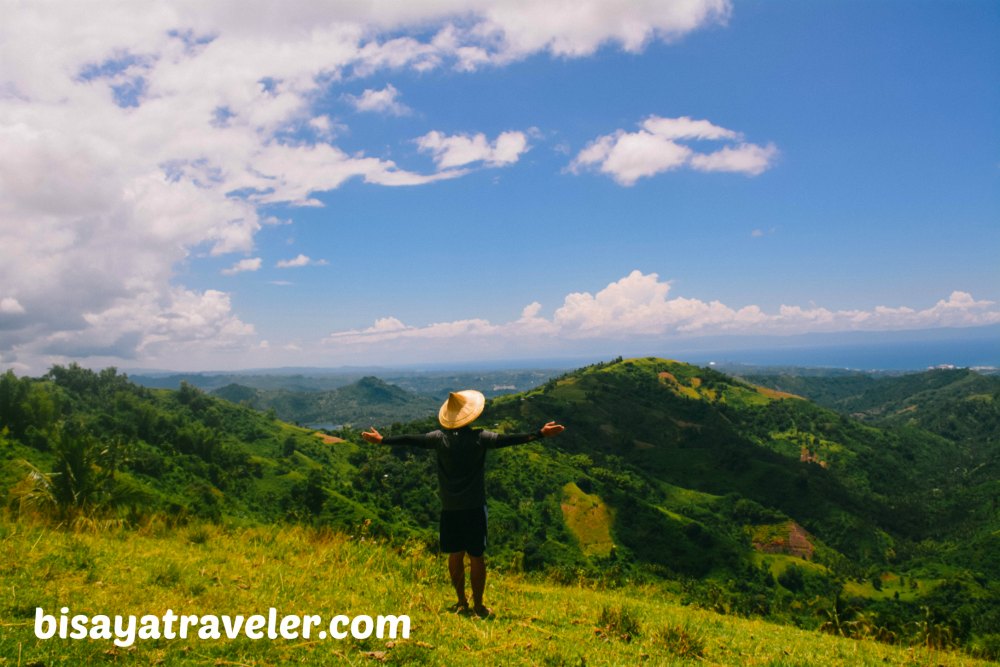 It was already lunchtime, meaning we had to take a quick break to feed our grumbling stomachs and replenish our energies.
Once lunchtime was over, we ascended to the highest point of Udlom, and snapped dozens of photographs of the place.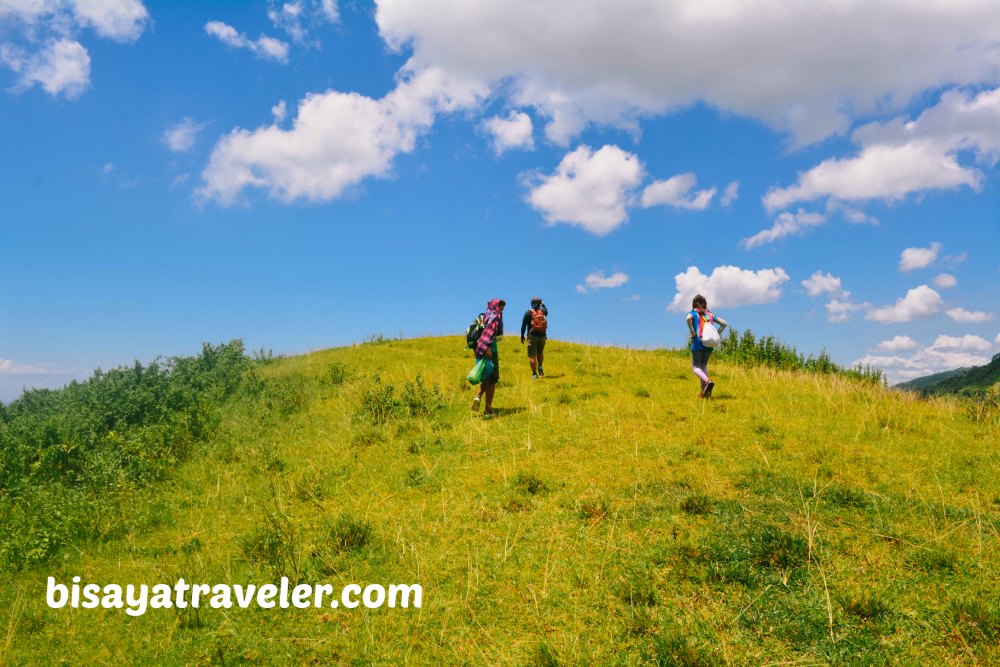 Despite the immense heat, there wasn't anything stopping us from cherishing the views and taking photographs. From our talikogenic single shots to our trademark group photos, we made a variety of photos in Udlom Peak.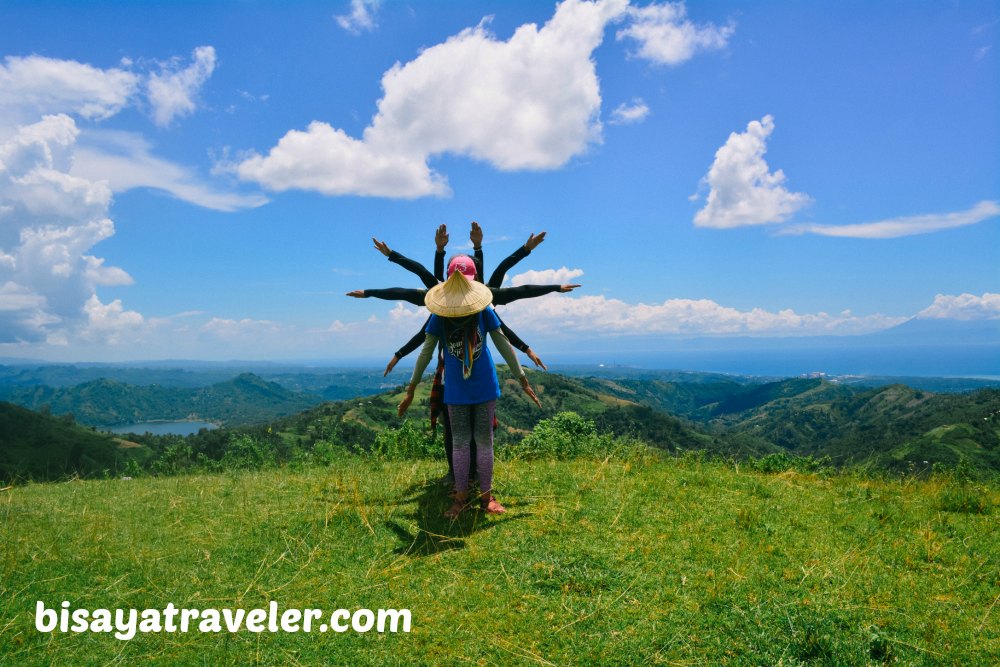 As for the views, they were nothing short of amazing. From this vantage point, I can see Mount Tagaytay's lush landscapes as well as the mystical Malubog Lake.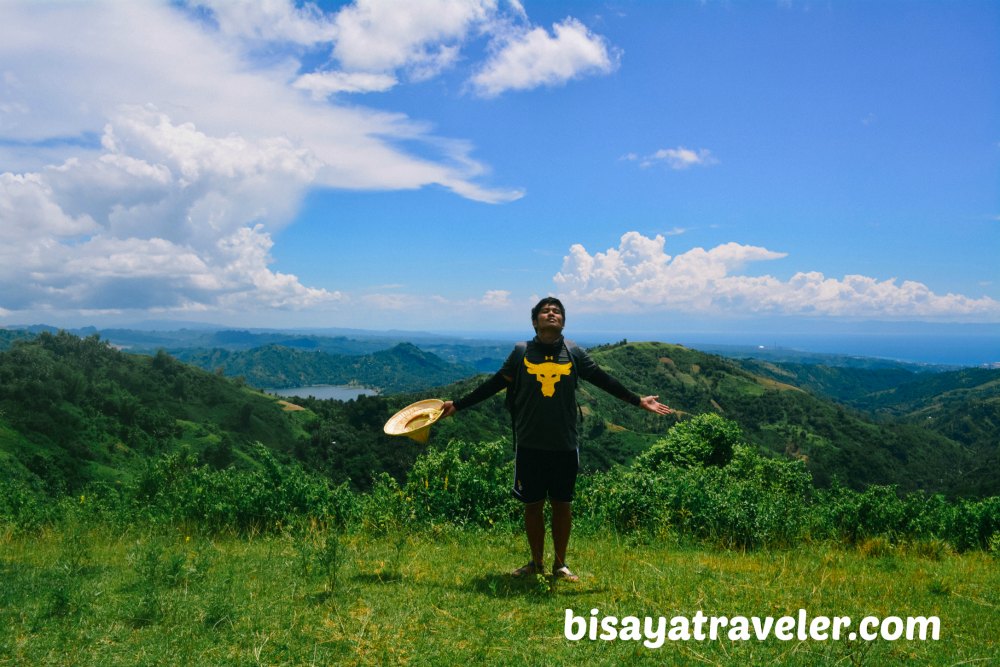 Amazingly, this wasn't the last time we saw Udlom Peak on that day. From Udlom Peak, we descended to Linaw-Malingin falls via a slippery, challenging and not-so established trail. Sadly, we didn't get the chance to see all the levels of this unheralded gem, with the limited time we had in our hands. Plus, I had tight hamstring muscles, a bad ankle and a nasty blister, meaning my overall mobility was pretty limited, as we were exploring Linaw-Malingin.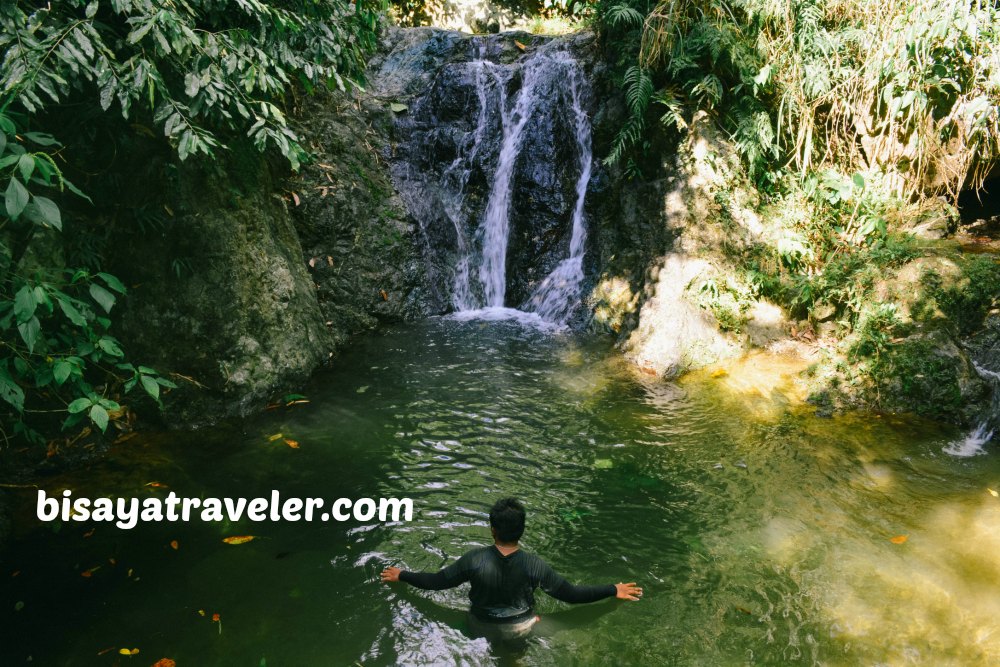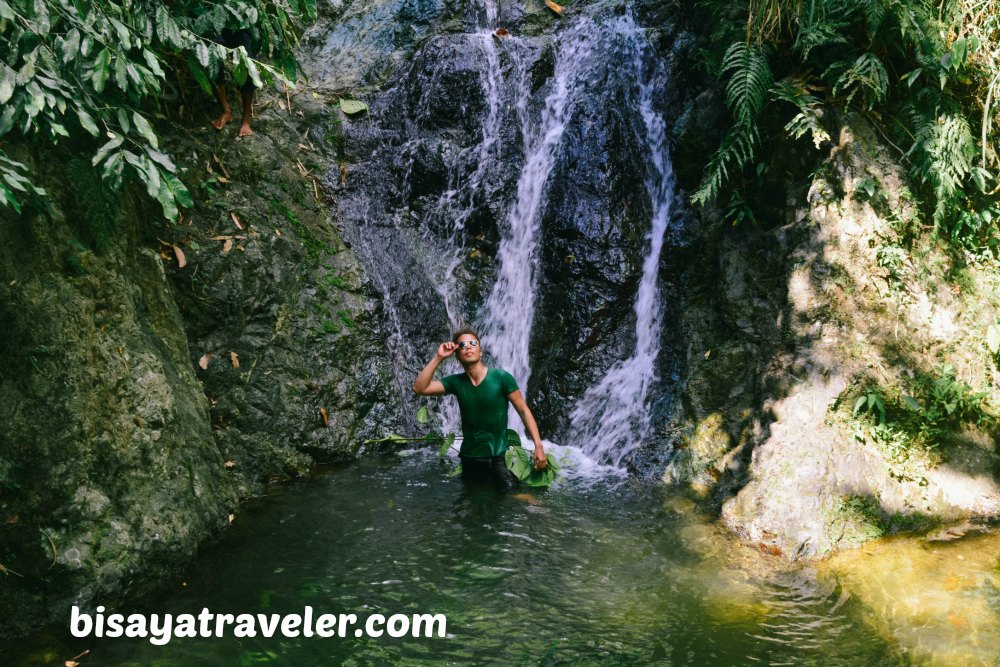 But at least, we got to see it as well as experienced a tough workout on our way back to Udlom Peak.
And by the way, I did experience something strange and unexplainable, in Linaw-Malingin. As we were making our way back to Udlom Peak, I could clearly hear someone whispering in my left ear. But, there was nobody besides me, and Shiela – the person in front of me – was over a meter away from me.
I'm no stranger to paranormal things in remote areas and forested trails, and I responded in a way I usually do, when these things happen by saying "tabi-tabi" or "tabi po".
As it turned out, the rest also thought Linaw-Malingin had an aura of mystery. With its remote location, thick bushes and pristine falls, Linaw-Malingin truly exudes a mysterious atmosphere.
When we arrived at Udlom Peak, we were all mesmerized by its dramatic afternoon scenery.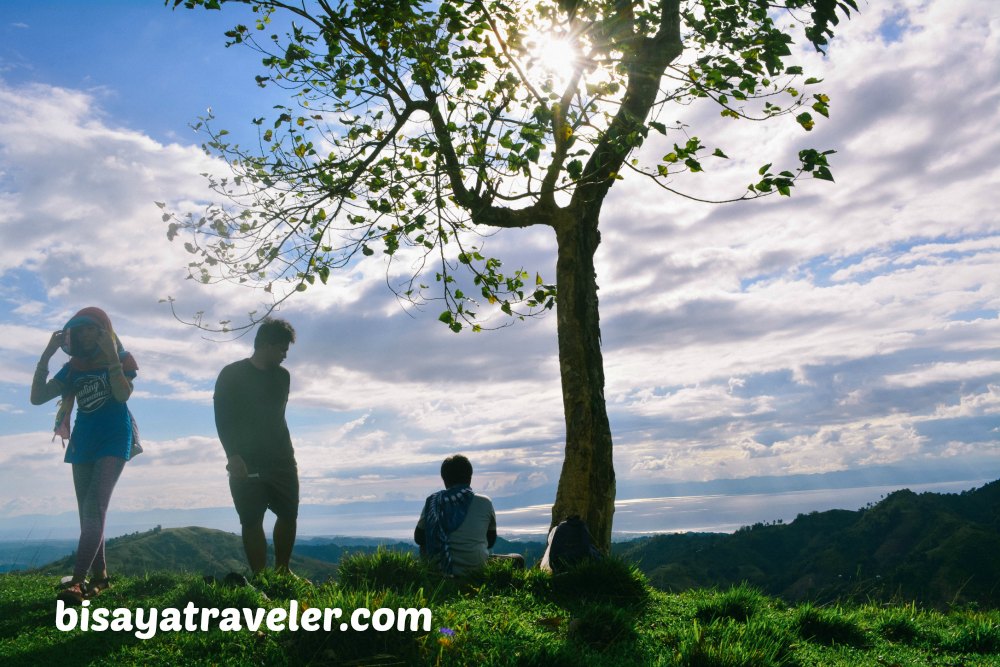 We did spend a great deal of time there just sitting down, chilling and taking in the atmosphere.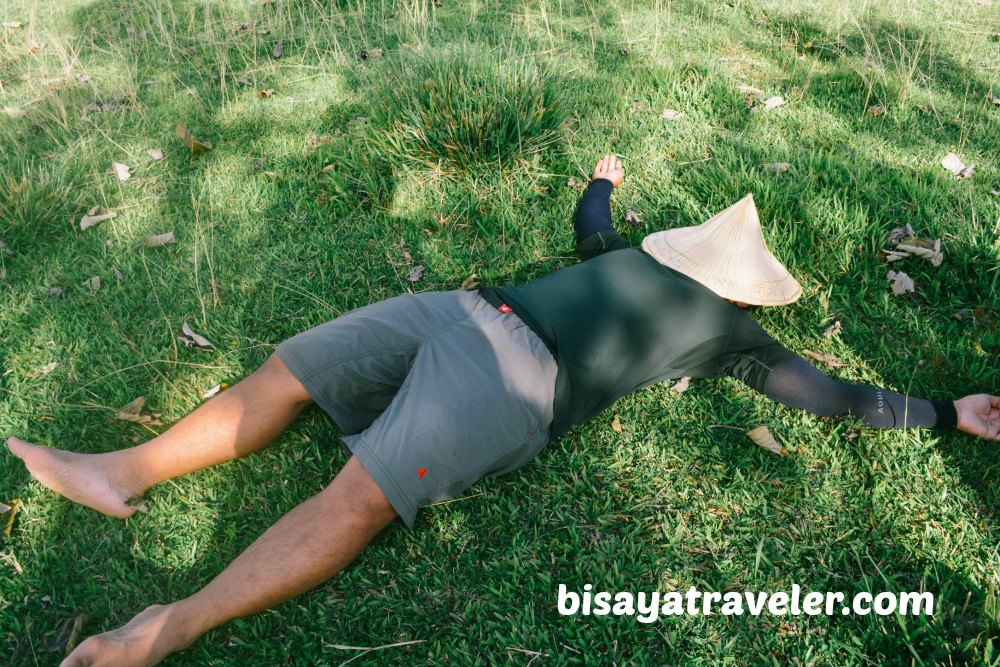 Additionally, we shared some fun and interesting stories about our lives, including how I got to pull off a secretive wedding without anyone from Team Bang my circle of friends knowing it. Ultimately, we left Udlom Peak, to see Mount New Bucao as well chase the awe-inspiring sunset in Mount Tagaytay.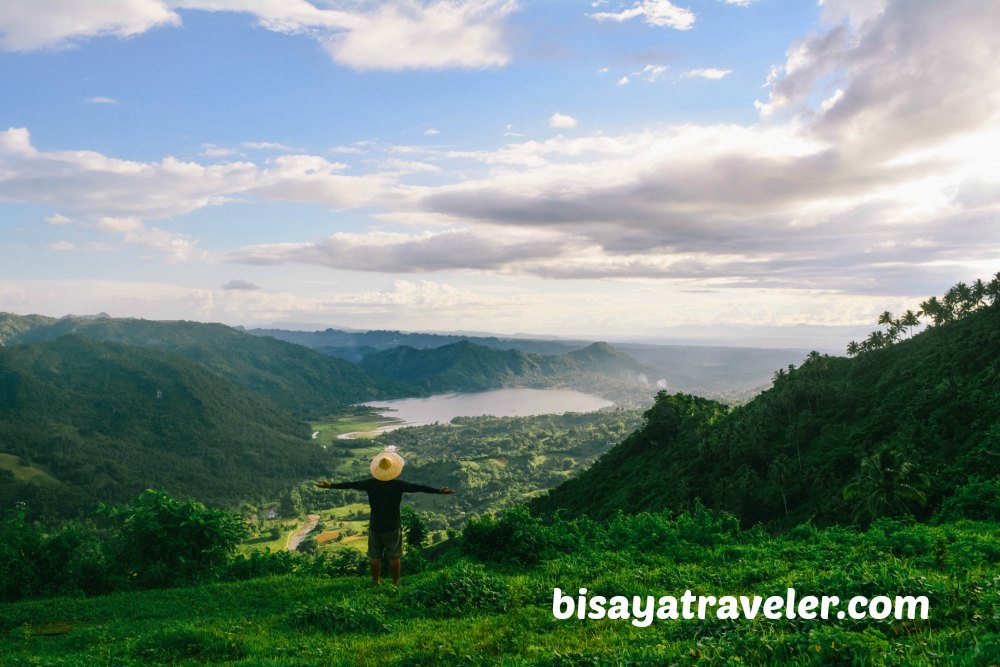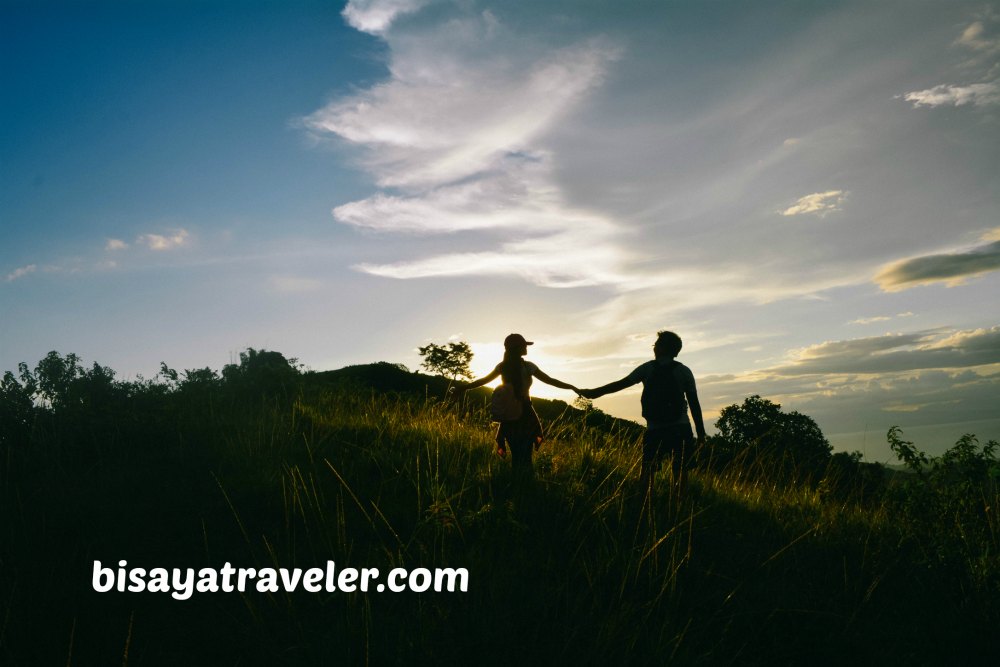 Our Toledo City hike itinerary:
05:00 AM: Meet up at Cebu City South Bus Terminal
06:00 AM: Depart from Cebu City
07:30 AM: ETA Barangay Magdugo
07:50 AM: Depart for Casoy Barangay Hall
08:20 AM: ETA Casoy/start walk to Tagaytay Hill
08:50 AM: ETA Tagaytay Hil/start hike to Mount Tagaytay
10:00 AM: ETA Mount Tagaytay/Pictorials
11:45 AM: Start hike Udlom Peak
11:30 AM: ETA Udlom Peak/Lunch
12:00 PM: Pictorials
12:30 PM: Start descend to Linaw-Malingin
01:30 PM: ETA Linaw-Malingin
02:15 PM: Start ascend to Udlom Peak
03:30 PM: ETA Udlom Peak/Rest
04:20 PM: Start hike to Mount New Bucao
04:50 PM: ETA Mount New Bucao/Pictorials
05:10 PM: Start hike to Mount Tagaytay
05:40 PM: ETA Mount Tagaytay
06:20 PM: Start descend
07:00 PM: ETA Beth's house/dinner
08:30 PM: Toledo City proper/depart for Cebu City
10:30 PM: Home sweet home
How to get to Udlom Peak:
Take a bus ride to Toledo, from Cebu City South Bus Terminal, and ask the driver or conductor to drop you off at Julies Bakeshop in Barangay Magdugo. Then, take a habal-habal ride to the base of most hikes to Mount Tagaytay – Casoy Barangay Hall. Once there, you may ask locals for directions, to get to Mount Tagaytay and Udlom Peak.
Alternatively, you may reach out to Beth through her Facebook page.
Things to keep in mind:
Bring at least 2 liters of water.
Practice the LEAVE NO TRACE principles.
Bring ION Drinks like Pocari Sweat and Gatorade.
Pack trail food and lunch.
Don't forget to greet the locals.
Cancel your hike, if there's a thunderstorm. As I've said, the place is a favorite target for lightning strikes.
Wear sunscreen, hat and arm guards to protect your skin from the sun's immense heat.