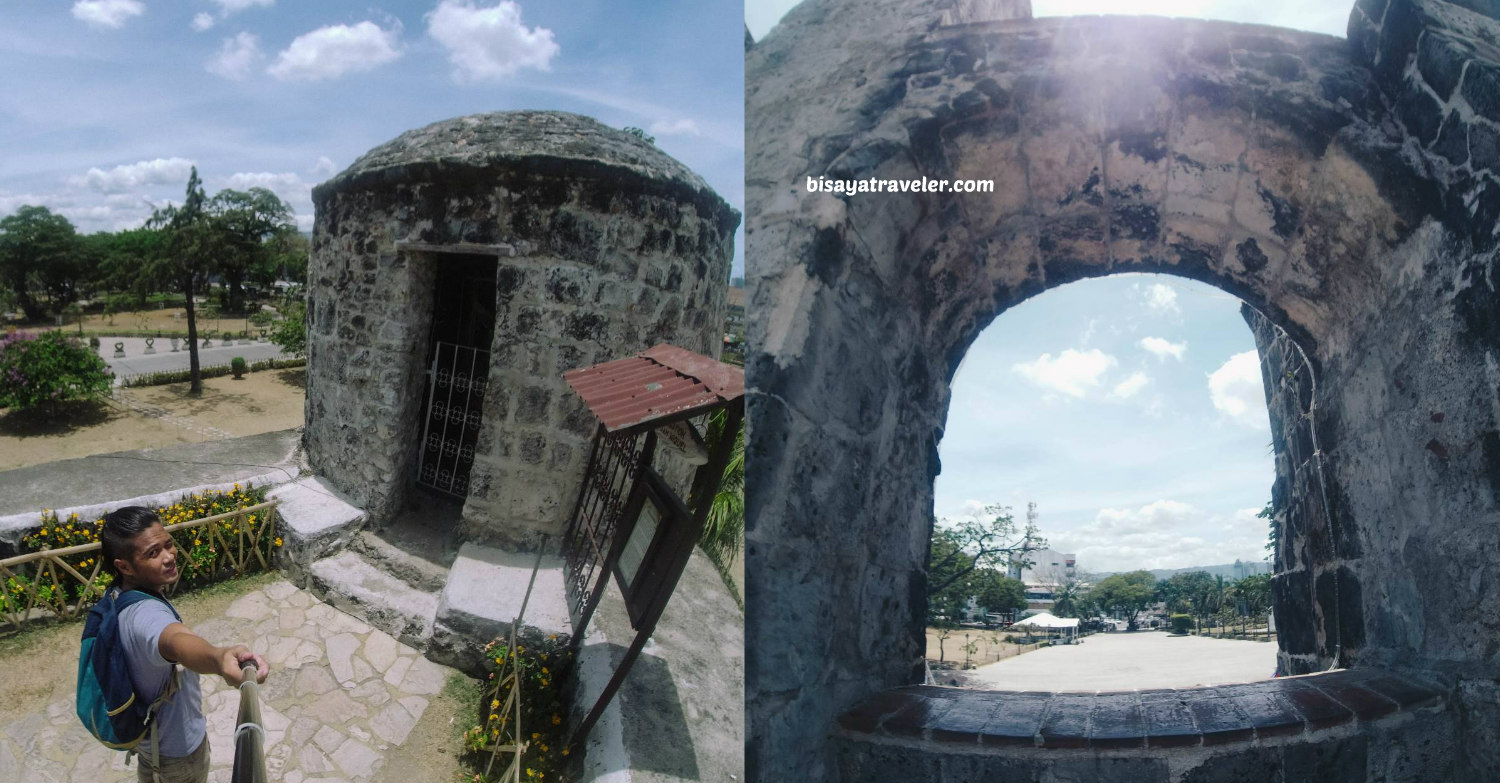 Fort San Pedro: A Beguiling Game Changer In Philippine History
Somewhere, inside my mind, a different version of Cebu exists. Energetic, diverse and youthful, this personal adaptation of Cebu dazzles with an endless string of mesmerizing attractions. In fact, it beckons thousands of travelers annually, thanks to its majestic waterfalls and photogenic peaks. But, unlike our universe's Cebu, my version barely has any Spanish churches and historic sites, like Fort San Pedro. Instead, it boasts a wondrous blend of eye-catching Hindu temples, colorful mosques and elaborate stupas.
With a mosaic of ethnic communities, this fictional Cebu somehow reminds me of the multifaceted Singapore and Bangkok.
And, there are no famed Spanish-era Cebu tourist spots here, such as Basilica del Santo Niño and Fort San Pedro.
There's no Ayala Cebu either.
As for the world-famous Cebu lechon, it isn't as beloved as it is in our universe. That's because only a few Cebuanos eat pork in this imaginary Sugbo adaptation.
Like a multi-cultural city, however, the island offers a smorgasbord of flavorful Southeast Asian cuisines.
From Nasi Padang and Nasi Lemak to Chicken Jalfarezi, the island is filled with mouthwatering culinary goodies.
And, these aromatic dishes fill the air of the streets of this version of Cebu.
Of course, this fictional island offers a plethora of vibrant open-air markets and beautiful sights, from intricate sacred sites to pristine beaches.
To me, this version of Cebu is just as beautiful and beguiling as the other cities and top destinations in Southeast Asia.
A backpacker's paradise, it's an island with infinite possibilities.
And, while this Cebu only exists in my imagination, it would have been OUR REALITY if it wasn't for the creation of For San Pedro.
My Fort San Pedro experience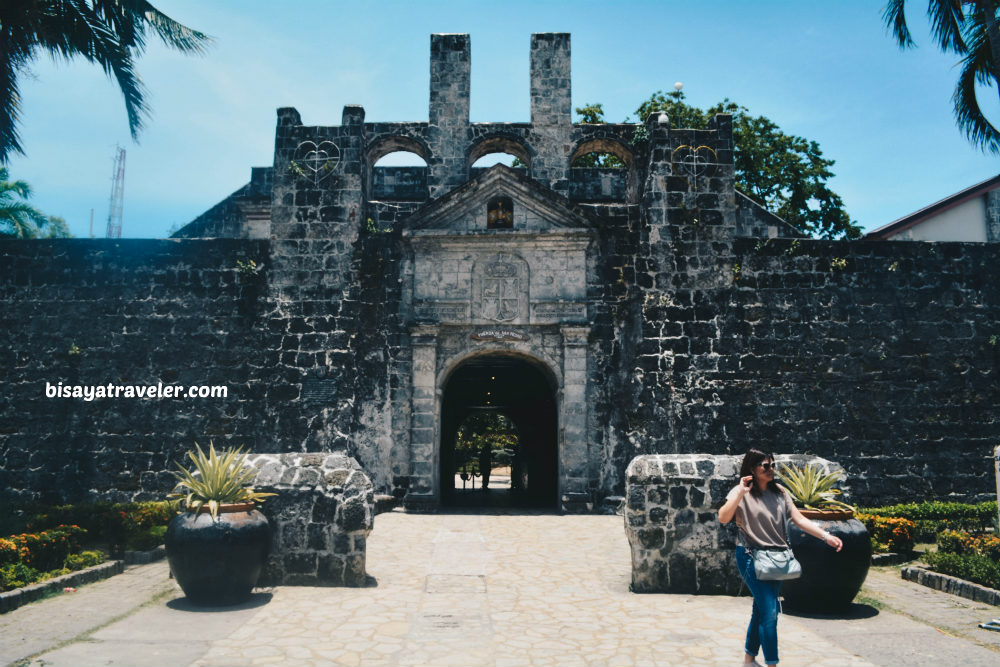 Yes, the same historic Fort San Pedro Cebu that carried the torch for the province's tourism in the 90s.
And, as I stepped inside For San Pedro, I caught a glimpse of the two men who helped build this fort and our current reality in Cebu.
Ferdinand Magellan and the Spanish conquistador, Miguel Lopez de Legazpi.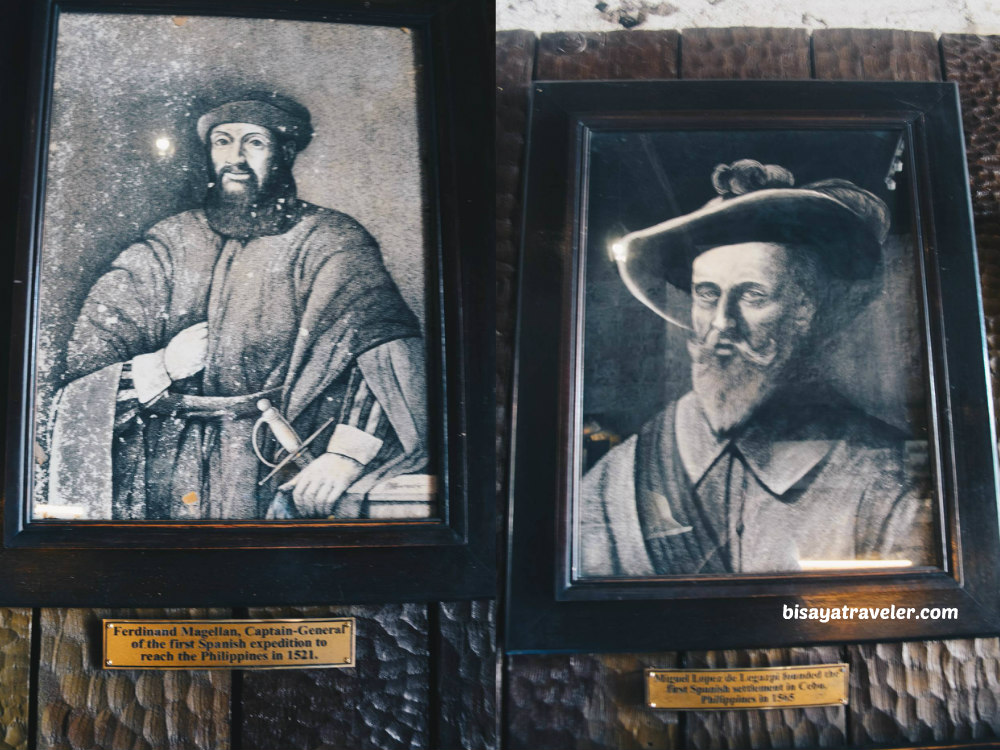 Ferdinand Magellan, although he died trying to conquer the island, paved the way to a series of expeditions to Cebu, Philippines.
Miguel Lopez de Legazpi, meanwhile, established a colony in Cebu. He, then, architected an expedition that ultimately led to the capture of Manila and the rest of the Philippines.
But, all their efforts would have been in vain, if it wasn't for Fort San Pedro Cebu. And, the version of Cebu that exists now might the one inside my head.
Why so?
The truth is, Ferdinand Magellan didn't discover the Philippines. He might be the first European explorer to set foot here, but he isn't, by any means, the person who discovered it.
Centuries prior to the Spanish invasion, traders from China, Borneo and Sumatra Malacca had been visiting the different parts of the country.
As you might have figured out, a lot of communities, kingdoms and groups were interested in conquering the Philippines. And, why not? With a wealth of natural resources and ports, the country had been a booming center for trade.
And, despite the Spanish presence, there were still plenty of groups who would fight the foreigner conquerors and try to claim the whole country.
Sultans.
Rajahs.
Datus.
Chieftains.
Kings.
The Tondo Dynasty.
That's why Fort San Pedro was built.
Although nobody knows exactly when it was built, some say it was constructed after Legazpi arrived in Cebu.
Back then, Fort San Pedro was made mainly of mud and logs.
And, here's the million dollar question. What if, for some reason, Legazpi decided not to create a fort in Cebu?
Would the Islam invaders, sultanates and natives succeed?
What if he thought it wasn't worth establishing a base in Cebu?
What it he had a change of heart?
What if Rajah Sigala and Datu Sikatuna were in a bad mood when they met the Spanish conquistador?
What if the tiny native kingdoms knew that they were coming and joined forces to attack before they could establish a base?
The Philippine history lessons would surely be different if Fort San Pedro wasn't built. Would corruption still exist in an alternate Cebu or Philippines? I don't know.
After I paid the admission fee, I walked inside Fort San Pedro, and touched the stone walls that have seen so many uprisings and changes.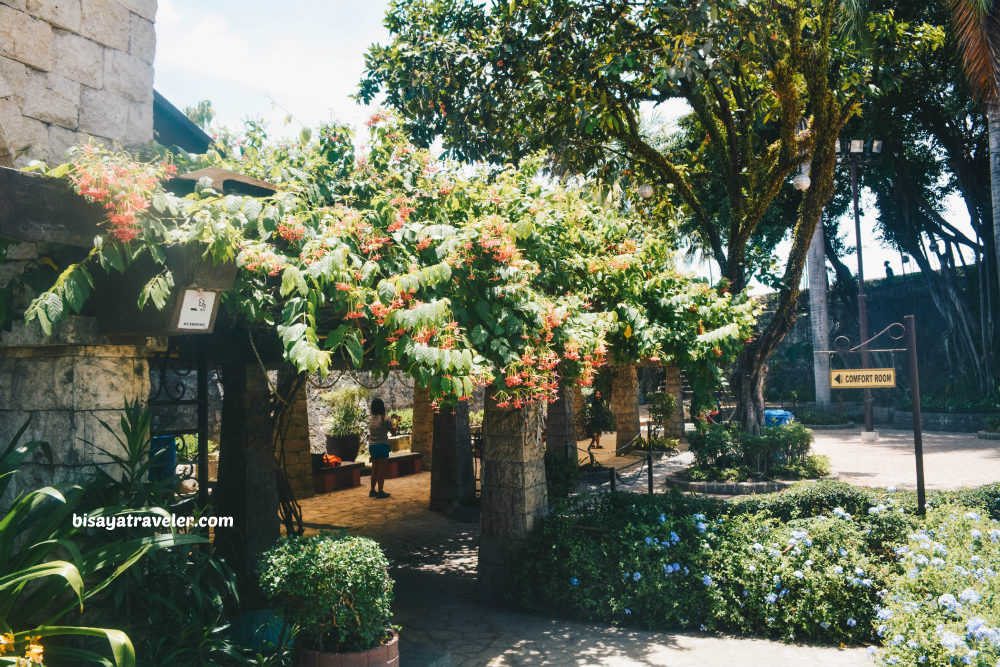 Unfortunately, no records can tell when these stone walls were made.
After all, Fort San Pedro was only mentioned in an official written report sent to Spain's King Philip II in 1739, which is a year after the construction was done.
And, guess what?
Fort San Pedro also has gone through a ton of changes and renovations.
If walls can talk, it will definitely detail its magnificent transformation from a wooden fort into a sought-after Cebu tourist attraction. Anyway, here's a timeline of the many changes of functions of Fort San Pedro Cebu.
1896 to 1898: It was a penitentiary for local rebels during the bloody Philippine Revolution.
May 1, 1898: Fort San Pedro was turned over by George Dewey, an American Commodore, to the Cebuanos, following the Manila Bay's decisive battle.
1937 to 1941: The fort was turned into classrooms for locals after it was used as barracks during the American regime.
1941 to 1945: It was used as a fortification and prison camp for the Japanese soldiers.
1946 to 1950: It became an army camp and hospital.
1950: The Cebu Garden Club turned the inner area into a miniature garden, and the government agencies used the upper decks.
1957: The front courtyard was converted into a zoo.
1968: Restoration was made to make Fort San Pedro look as close as its original appearance.
Once inside, I got a good look of the miniature garden, and snapped a couple of pictures it. And, traces of the Spanish colonization are everywhere inside this historic fort.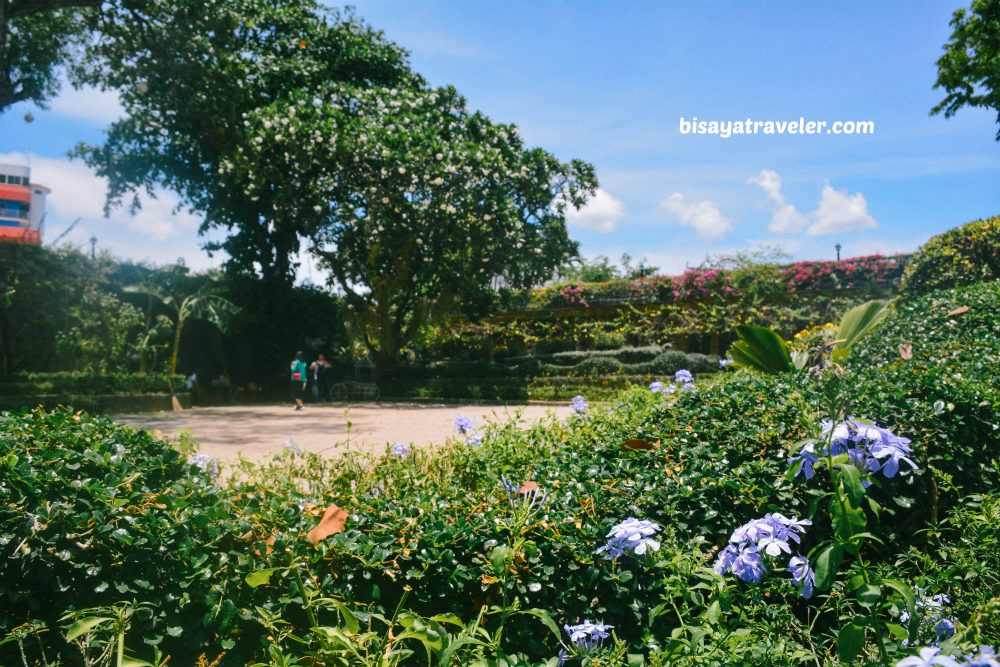 From there, I made my way to the art gallery, to check out its fantastic collection highlighting Spanish influence and the pre-colonial culture.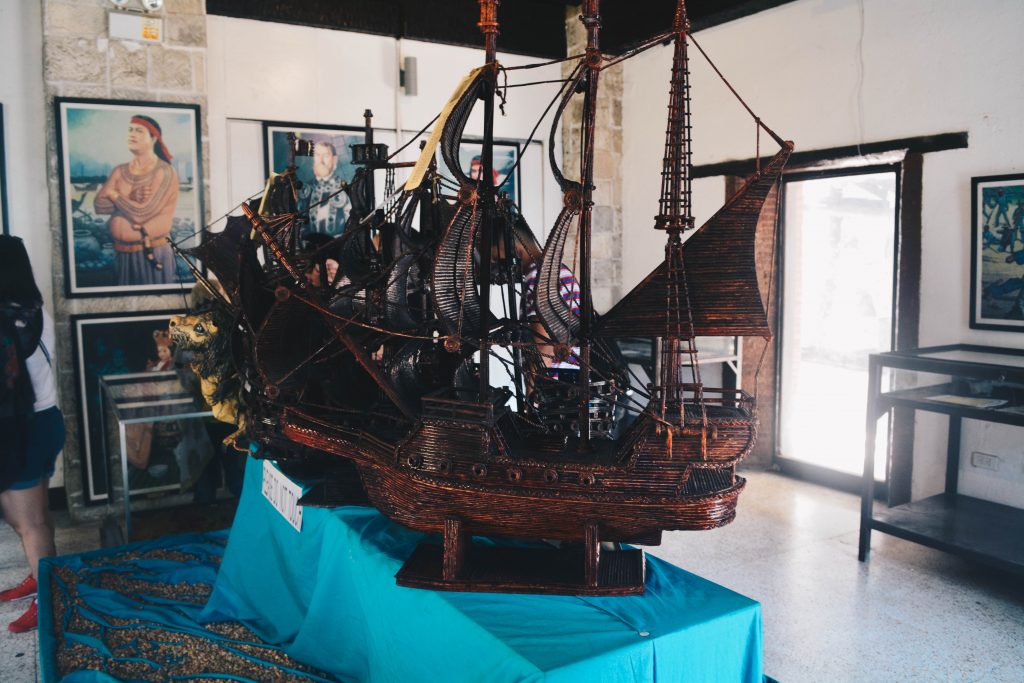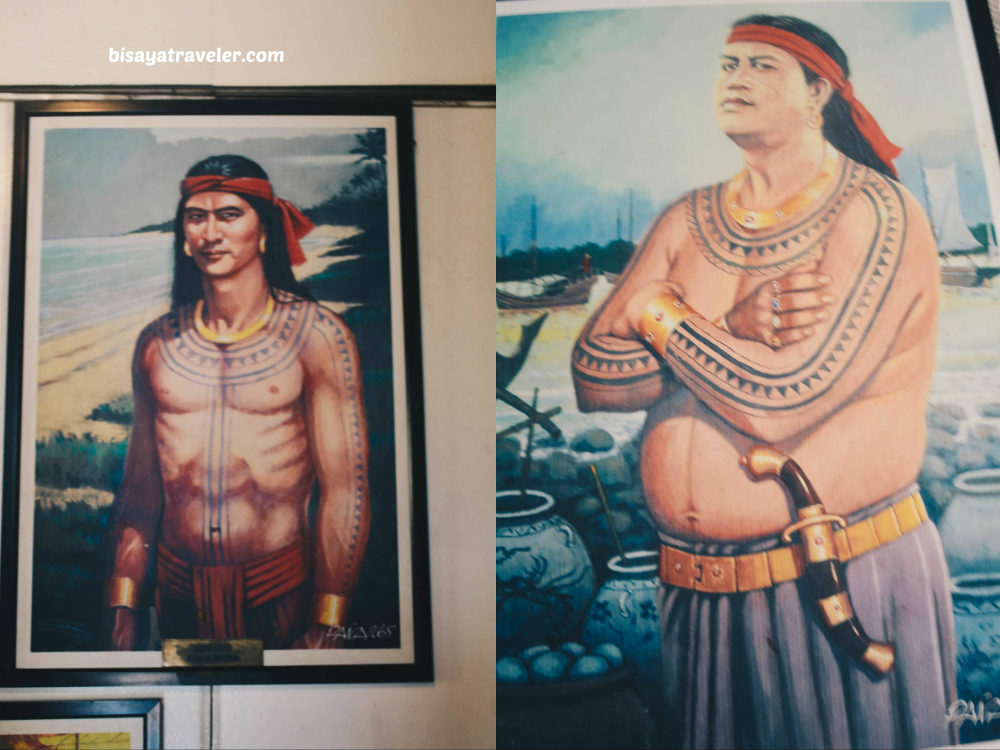 Afterward, I climbed up to the gallery, and saw a bunch of intriguing pictures of the old Cebu.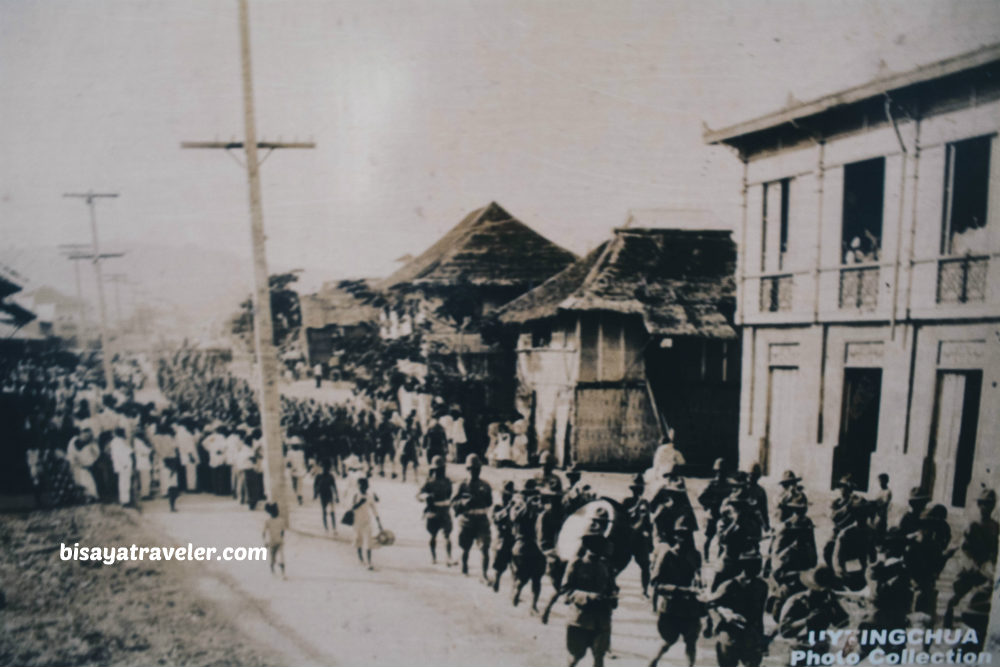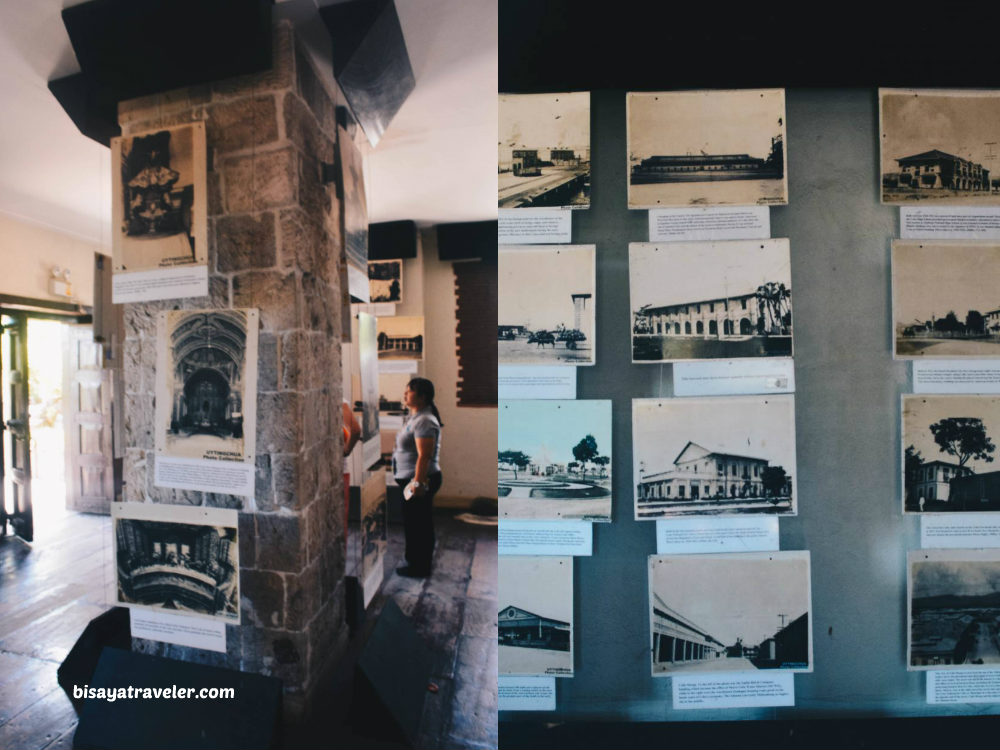 And, it was such a pleasant moment to see Cebu before the era of skyscrapers, traffic, cars and whizzing motorcycles.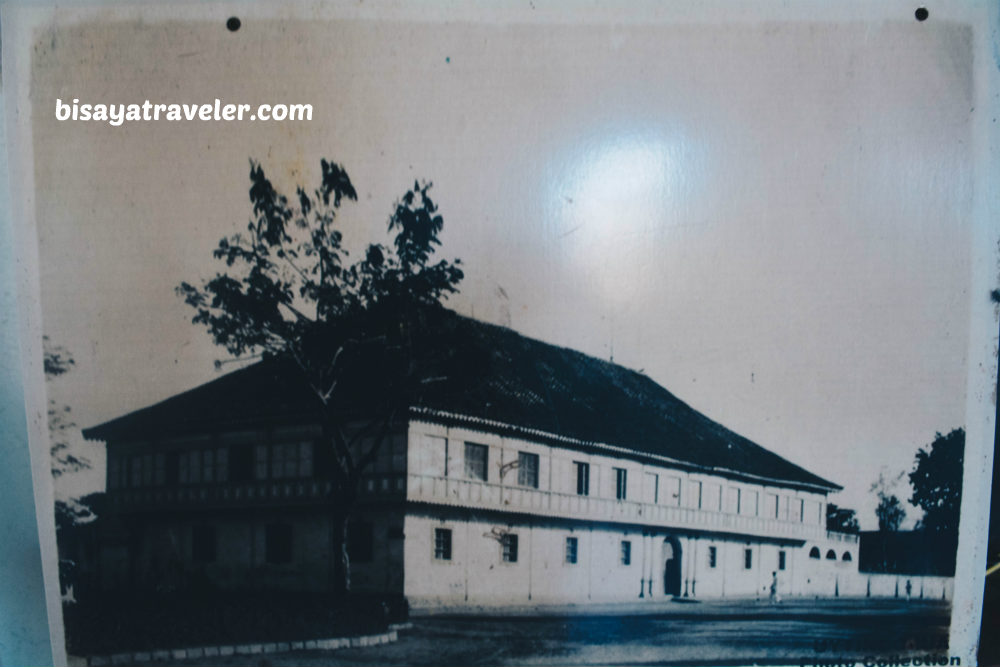 As I was browsing the photos, I heard a local guide sharing her insights to her Italian guests.
And, she was great. I even learned a few things, while listening to her.
In addition, I was amazed by her proficiency in speaking American English. Could the Filipinos speak English fairly well if the Spaniards didn't colonize the Philippines?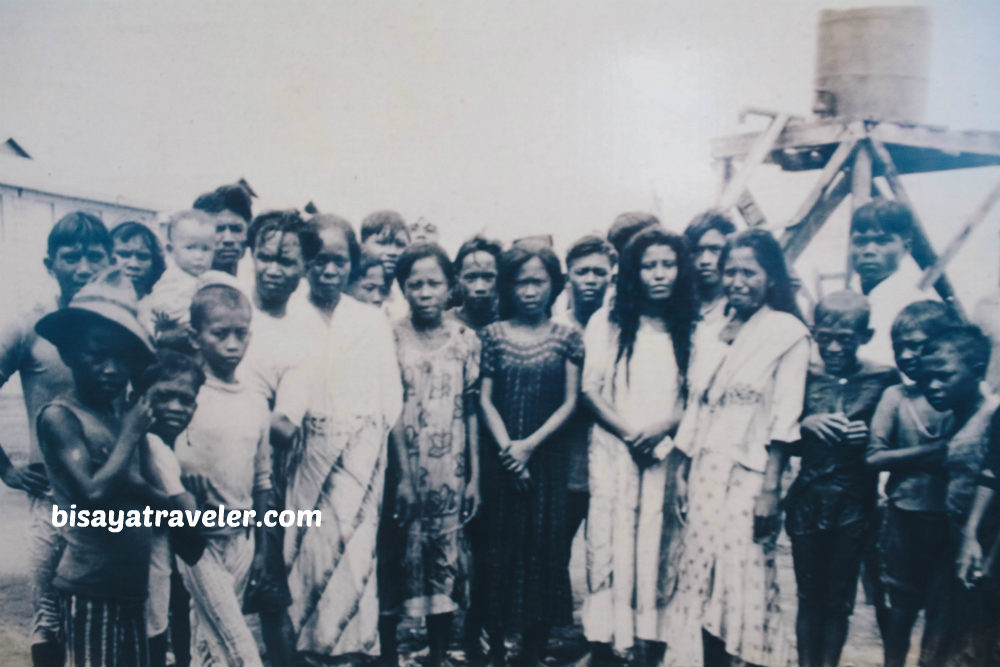 Perhaps.
Maybe.
Probably.
Only the universe knows, actually.
Additionally, the photographs made me realize how beautiful and progressive Cebu is.
With plenty of time left in my schedule, I explored the area, hitting the beautiful spots of Fort San Pedro.
From old cannons to a trio of bastions, the triangular Fort San Pedro has no shortage of cool sights.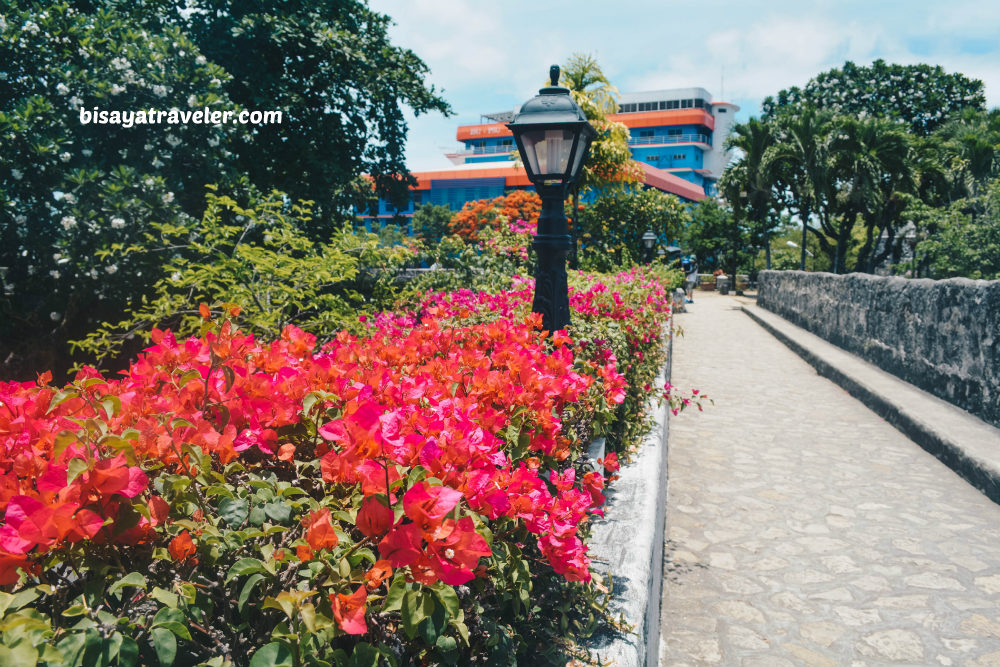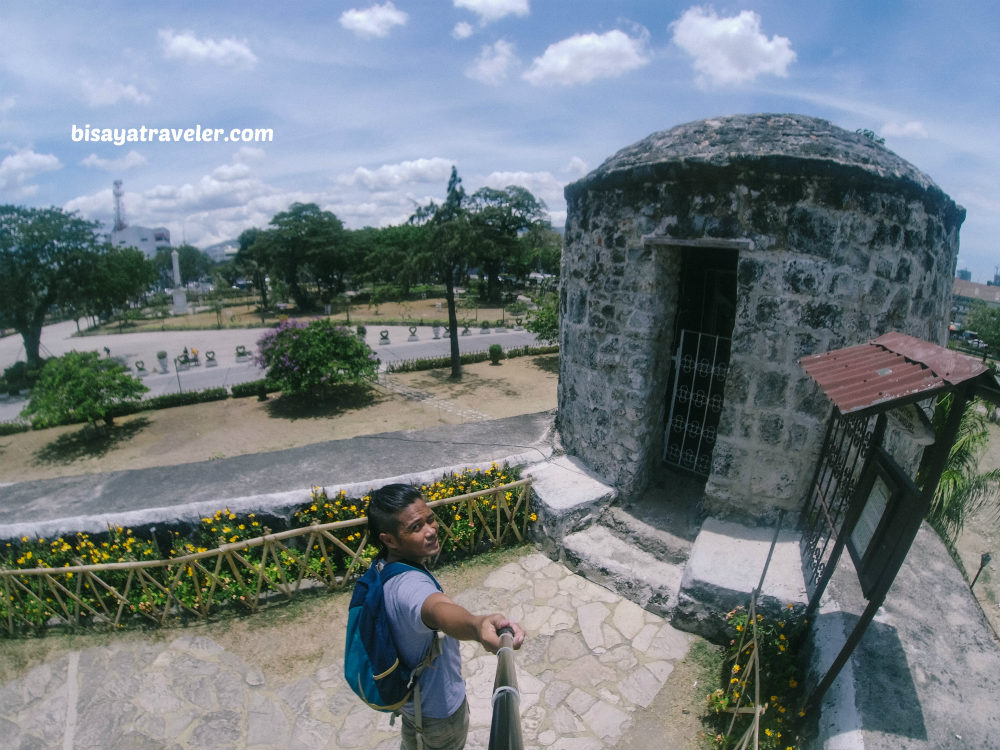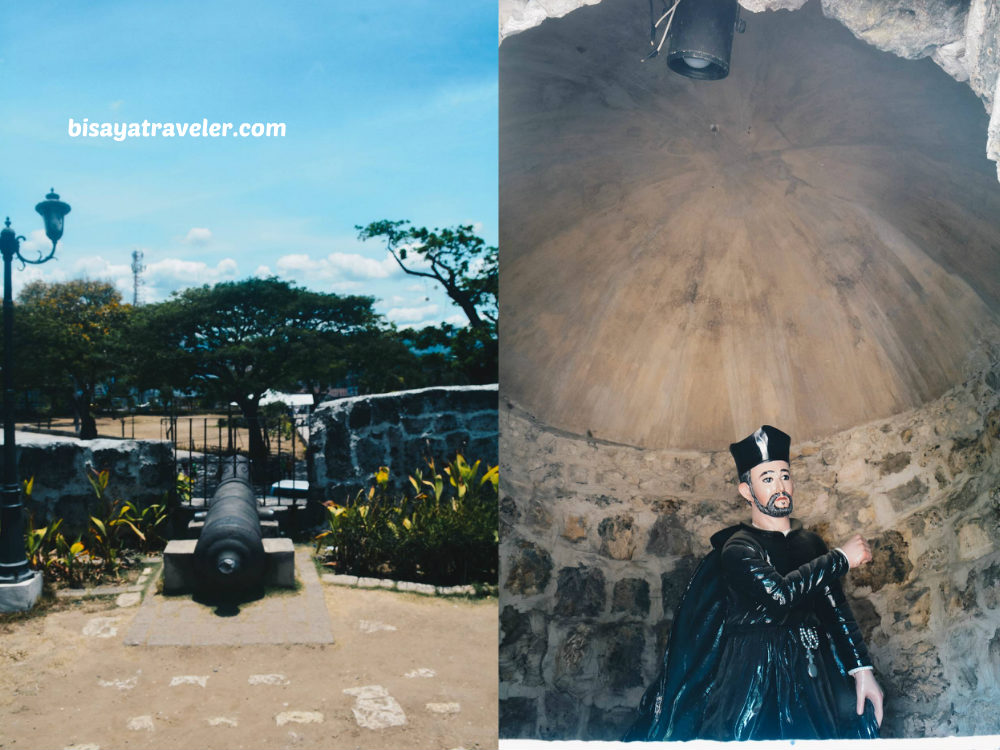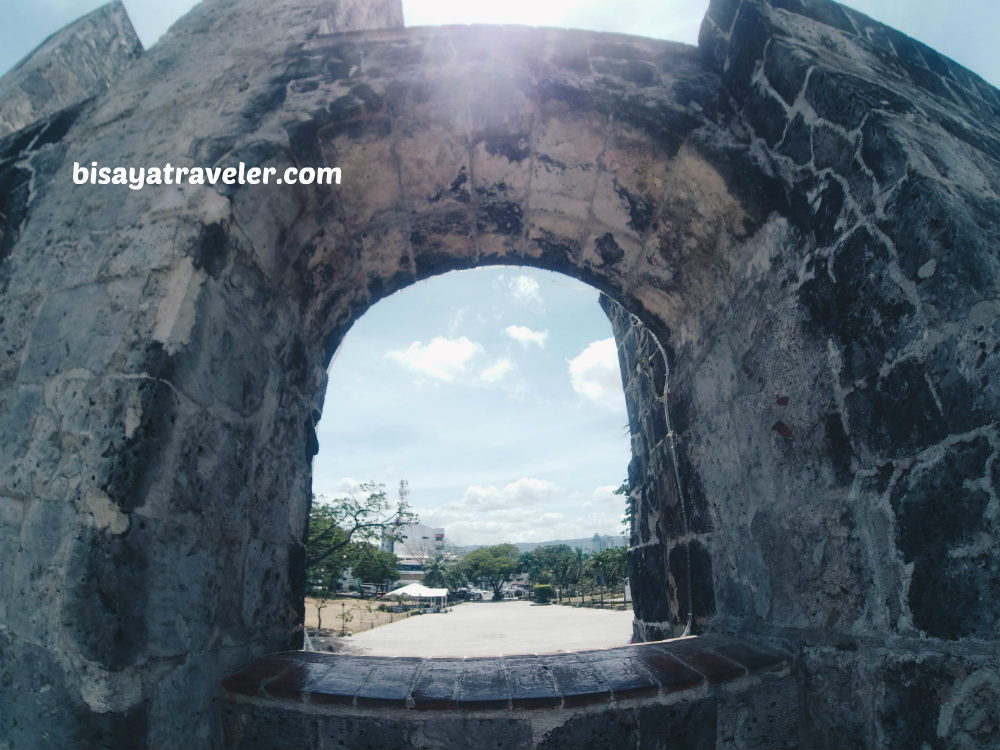 I'm not sure, though, if these are the same cannons used during the revolutions and battles.
Soon after, I descended and roamed around the nearby attraction, Plaza Independencia Cebu.
As with Fort San Pedro, Plaza Independencia also portrays an important role in Cebu's history and heritage.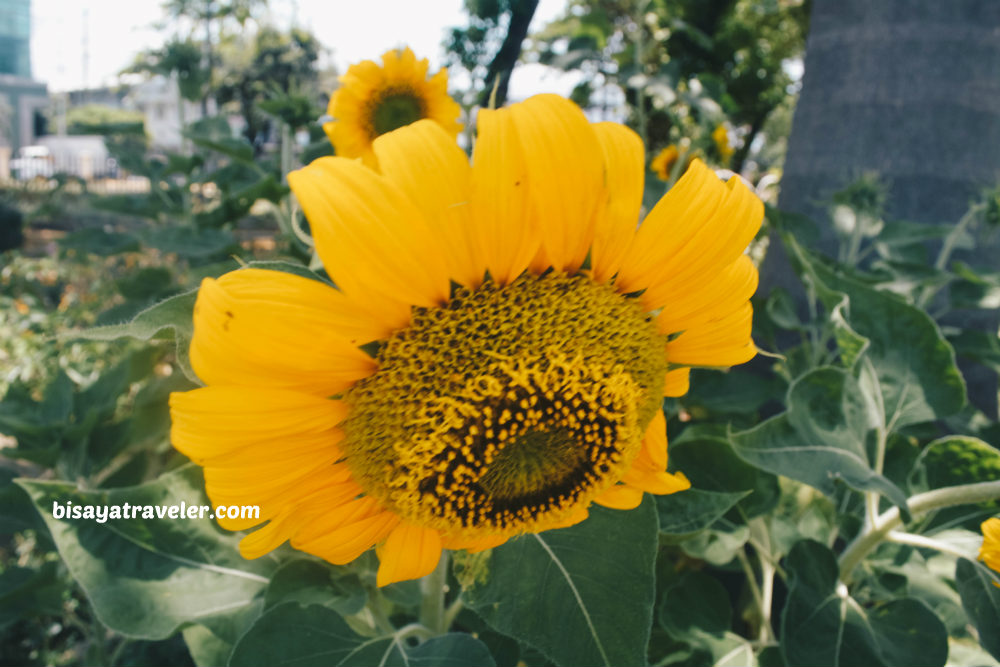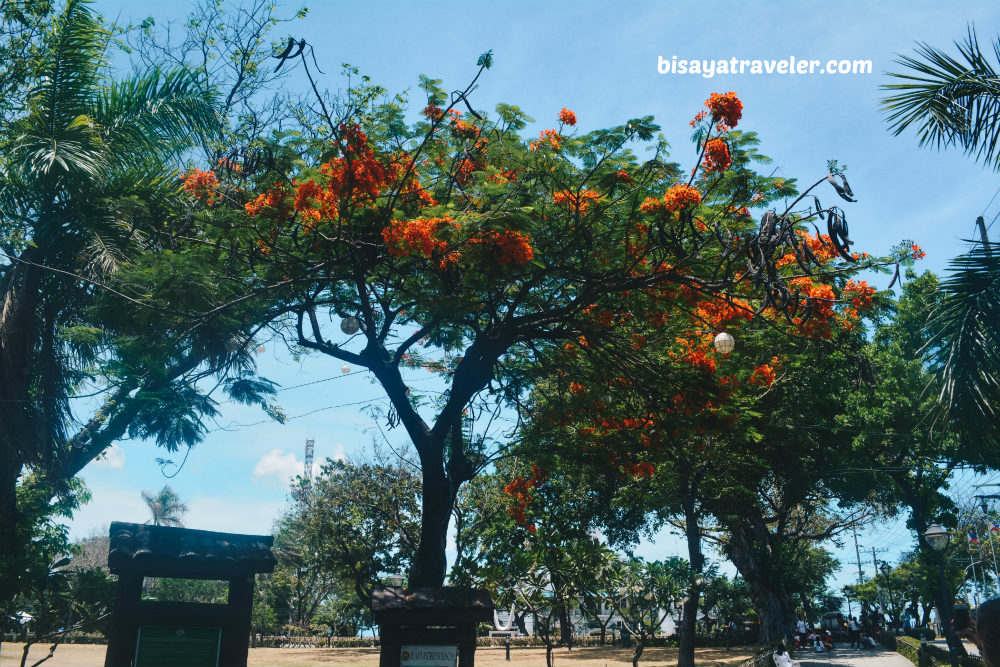 And, I'm pretty sure some of the new generation of Cebuanos wouldn't exist today if there was no Plaza Independencia Cebu.
Remember, there was no dating app or social media from the 60s to the 90s.
No Tinder.
No Facebook.
And, no Instagram.
Furthermore, Cebu only had a handful of small malls where youngsters could chill and mingle.
The best place to socialize in Cebu, during those years, was Plaza Independencia Cebu.
It's the place where dates happen, families take picnics and big events are hosted.
And, who knows?
Your great grandfather might not have even crossed paths your great grandmother if the plaza wasn't built.
Your father might not have seen your mother, if it wasn't for that special concert in Plaza Independencia Cebu.
Since I had other places to go, I left Plaza Independencia and Fort San Pedro.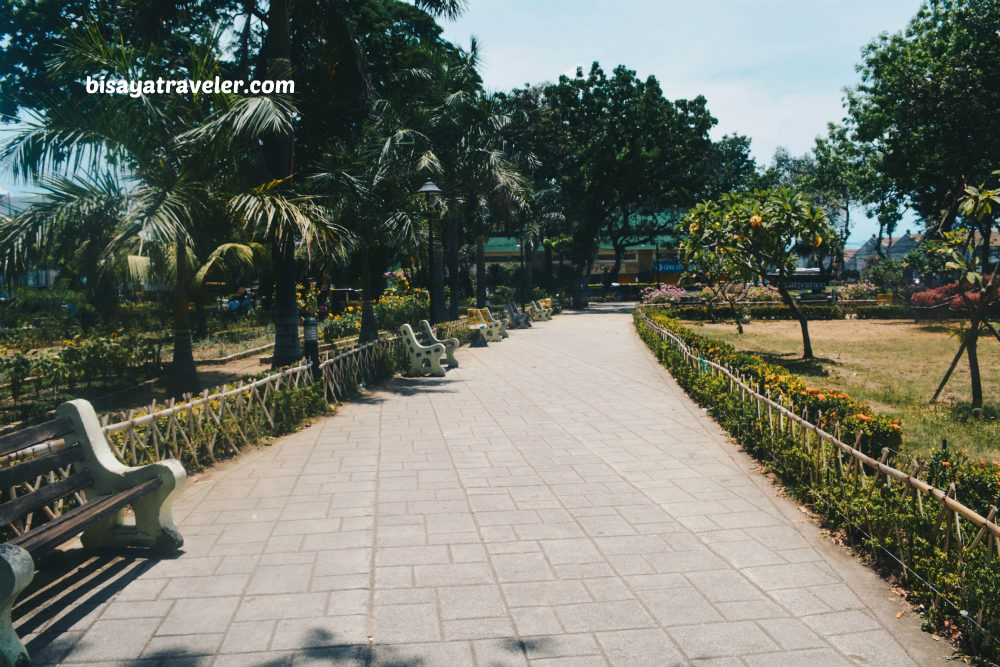 And, moments later, I realized that our Cebu is better than one in my imagination.
Even with all the exciting possibilities of my fictional Cebu, I still prefer our universe's Subgo.
The truth is, I don't exist in this version of Cebu.
Even though I look 100% Filipino, I do have some Spanish and Portuguese blood in me.
My last name, Infantado, is Portuguese, and my middle name, Ybañez, is Spanish.
And, if Fort San Pedro didn't stop the Muslim and Sultanate invasions, the Spaniards may not have colonized the county at all.
As a result, I, with a little Spanish blood, may not have been born at all.
Some of you, my dear readers, might not have enjoyed the beauty of the world.
Moreover, Filipinos with Spanish last names like Gomez, Sanchez and Garcia wouldn't have existed.
And, that's why Ayala Center Cebu, operated by a well-known Spanish clan, doesn't exist in my fictional Cebu.
So, I guess I owe my life to Fort San Pedro and the Spanish Conquistadors.
What's more, the Spanish invasion and Fort San Pedro made the Philippines a bit more unique, compared to its Southeast Asian neighbors. After all, the country has the largest Roman Catholic population in all of Asia.
Sure, we don't have golden palaces and temples and a world-famous cuisine. But, we do have countless of historic baroque churches and dozens of tasty treats.
Not to mention, we have an intriguing culture with Spanish, American, Chinese and Japanese influences.
Fort San Pedro entrance fee
Adult: PHP 30
Senior Citizen (ID required): PHP 24
Students (ID required): PHP 20
Other information:
Opening times: 08:00 AM to 07:00 PM
Alternative name: Fuerte de San Pedro
Address: A. Pigafetta Street, Cebu City, Cebu, Philippines
There are tons of ways to get to Fort San Pedro, from Grab and taxi to jeepneys. But, for the most part, For San Pedro is included in typical Cebu City tours.