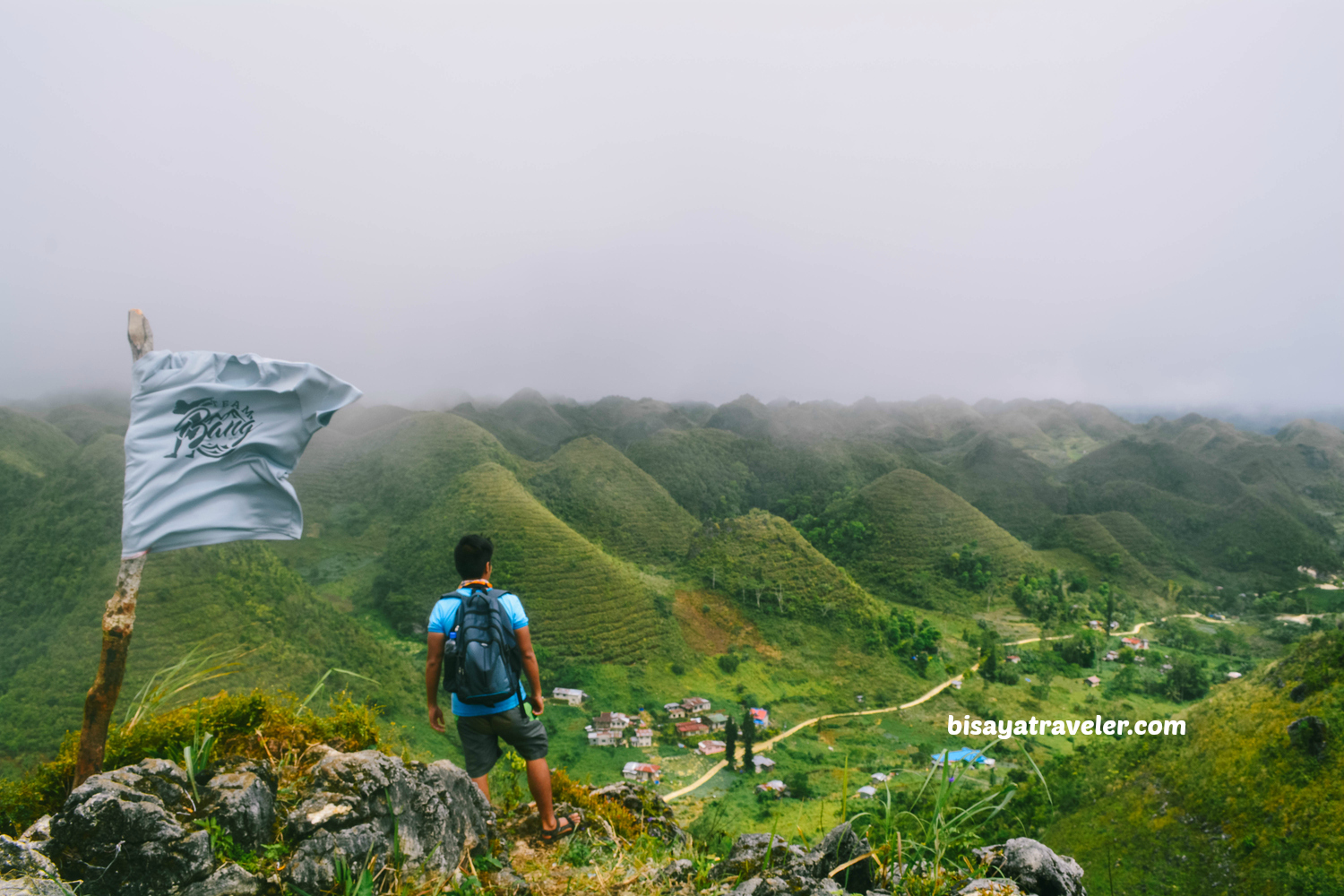 Casino Peak: One Of The Most Photogenic Mountains In Cebu
The last couple of weeks have been, for me, a godsend and an absolute beach blast. From the awe-inspiring sardines run in Moalboal to Carnaza's untouched beach, it's been, so far, a fantastic summer with a healthy dose of Vitamin Sea. Yet, somehow, I felt that I was out of my element, in the midst of joys, the sea breeze and crashing waves. As it turned out, all I needed was a hike to a scenic peak in Cebu. And, after scouring the web, I found the ultimate inspiration and solution to my thirst for hiking adventures – Casino Peak (Ka Sino Peak), Lugsangan, Dalaguete, Cebu.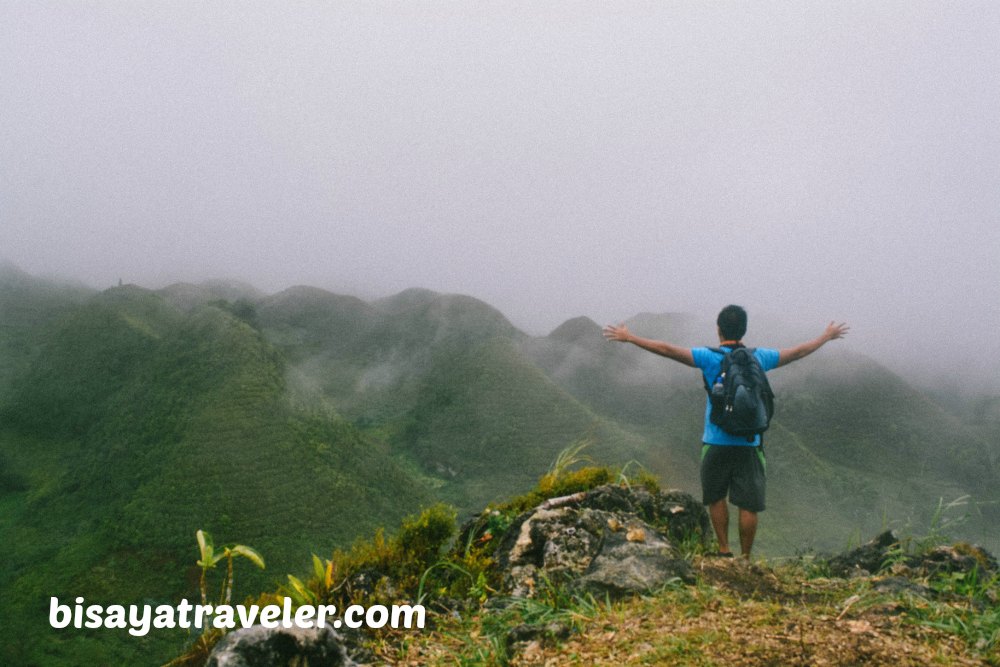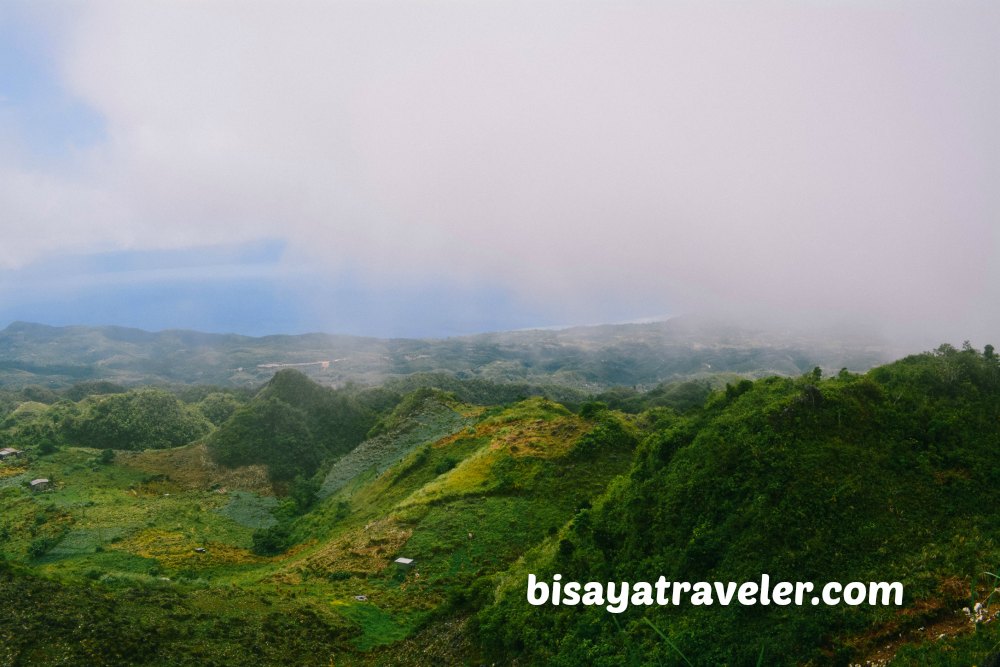 Sounds familiar? Casino Peak has been on fire on social media, as of late, wowing travel junkies with its breathtaking and lush Chocolate-hills-like scenery. Of course, I was one of the many who was intrigued by this picture-perfect summit in southern Cebu. That's why I, in an instant, penned it on Team Bang's list of mountains to hike in Cebu. And, like most enthusiastic adventures, we wasted no time, packed our bags, and scaled this mountain.
The problem is, there weren't a lot of tips and information about Casino Peak on the internet. Thankfully, though, there was someone helpful from Dalaguete – miss Laham Zozain Rain Zozobrado – who gave me some great ideas on how to get to Casino Peak and what to expect. And the rest was history!
Our Casino Peak adventure
As with most of my day hikes in Cebu, I was joined by some of my enthusiastic and energetic comrades in Team Bang. This time, there were 7 other Team Bang mainstays who hiked Casino Peak with me – Wilfred, Sheng, RJ, Beth, Gelique, Lieve and Marzi. To make things better, we were joined by Team Wayuk member, Carl as well as Gelique's friend – Aiza, and Sheng's sprightly buddies – JP and Cherwinn.
So, how did our Casino Peak adventure begin? Well, let's just fast forward to the start of our hike, and skip the other details of our trip.
Our hike to Casino Peak started at foot of the Cebuano icon – Osmeña Peak. Quite frankly, I had no clues on how to get to Casino Peak from O'Peak. While there was an easier option to Casino Peak (a habal-habal ride to the base), I thought it would be better for the team to do some exploration and hiking to the peak (that's how Team Bang rolls, baby). And besides, the rates offered to us by the habal-habal drivers in Poblacion, Dalaguete were too steep and ridiculous.
Sounds like a recipe for disaster, right? The truth is, it was sort of a calculated plan. RJ, a brilliant engineer working for DPWH, knew that there's a way to Casino Peak from Osmeña Peak. He didn't know where exactly it's located, but he was pretty sure we can get to the summit from this part of Mantalungon, Dalaguete. And to me, that confirmation was all that we needed to get to Casino Peak.
Upon our arrival at the base of Opeak, we asked the locals in the area if they knew the trail or road leading to Casino Peak. As we were asking the busy folks there, we used the keyword "Lugsangan" because that's where the peak is located.
Unfortunately, not a lot of people know about the road leading to Casino Peak. But, eventually, we stumbled upon a couple of sweet, nice and charming kids – Erickson and Buddha – who are familiar with the place and exact location of the peak.
The kids didn't waste any motion, leading us to a trail to Casino Peak via Opeak's base. From the get-go, I knew it was going to be another chilly, rough, gritty and slippery hike for Team Bang. With thick fogs, intermittent downpours and muddy trails, the hike was bound to produce some thrills, slips and giggles.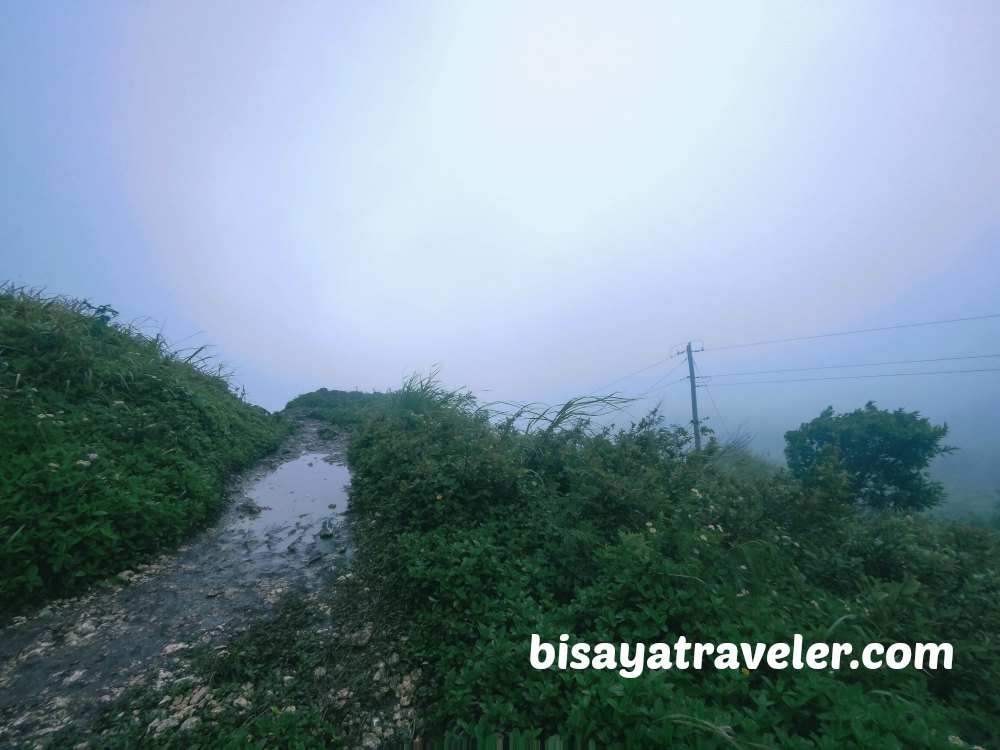 Along the way, we passed by a handful of people with their OOTDs posing endlessly in front of the camera, and causing traffic in Opeak. After steering clear of the fashionistas and veering from the path to Opeak, we found ourselves in a lush area of Mantalongon filled with flourishing vegetables. As always, everyone in Team Bang snapped a ton of photos to preserve our beautiful memories of this place.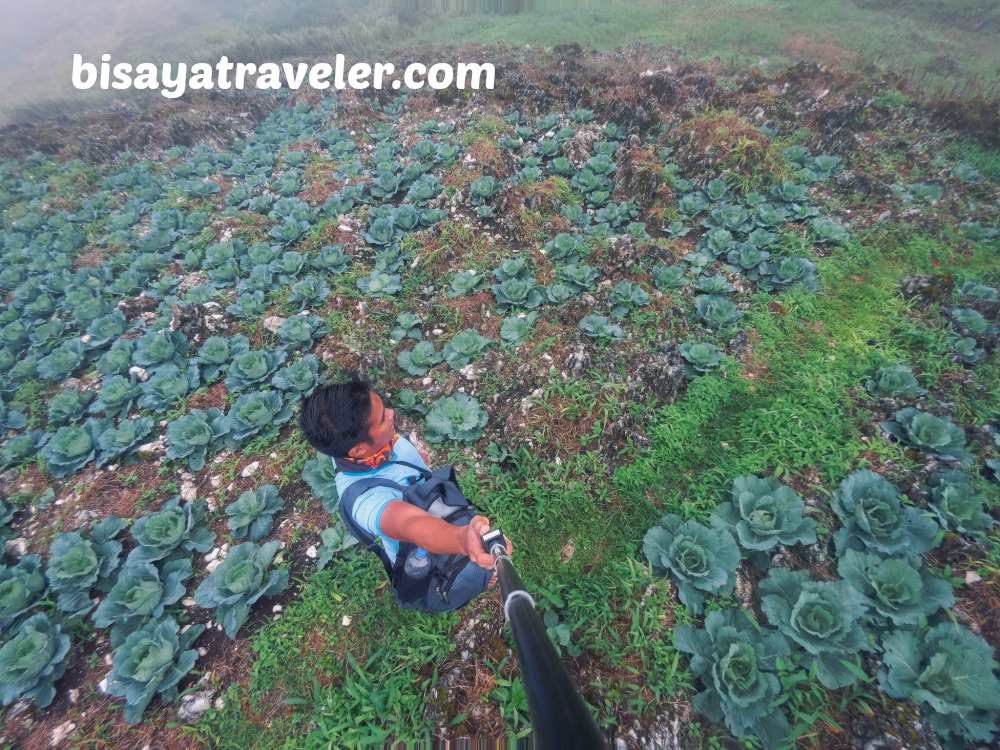 Moments later, we arrived at a concrete road with a few habal-habals passing by. Despite the slippery road, steep slopes and heavy baggage, these rides managed to make their way around town with ease. Pretty impressive, I must say.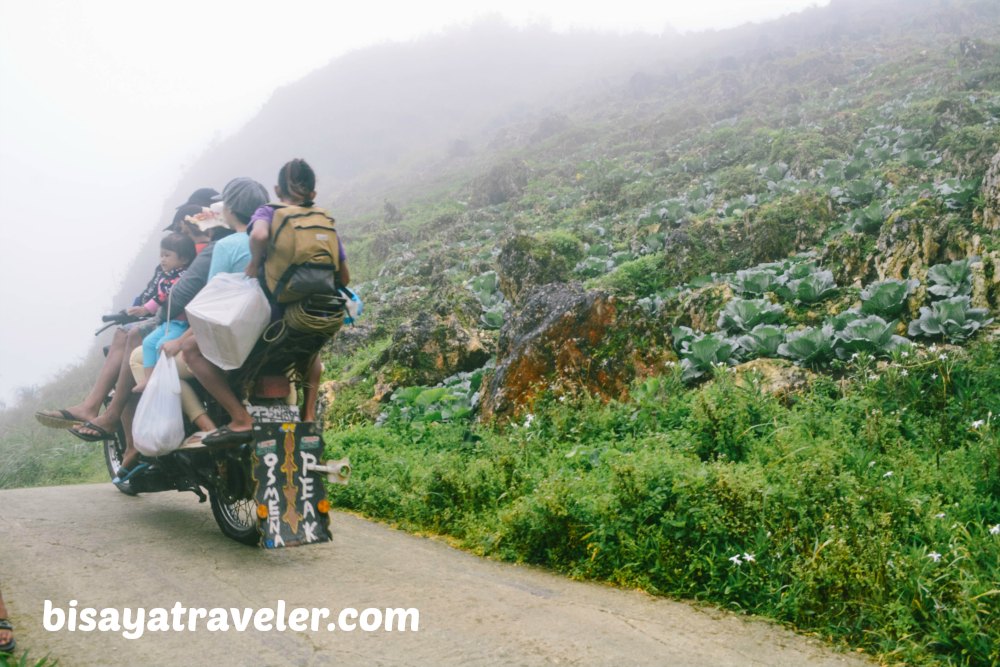 While waiting for the rest of the team to reach the road, the two young and zesty guides posed in front of my camera for documentation's sake.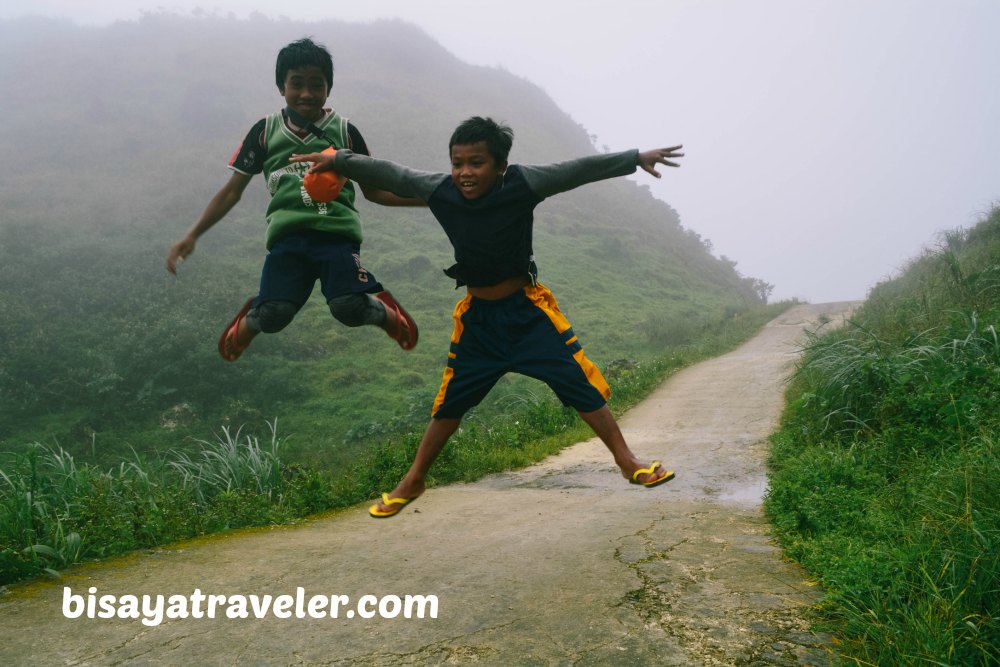 Later on, we went on with our hike, and made a quick right to the concrete road leading to Casino Peak.
Unlike most of our recent hikes, we walked at a very leisurely pace, soaking up the cold atmosphere and enjoying each other's company. And every time we saw a noteworthy sight, we stopped and took a photo or two.
As for the kids, they did enjoy answering some of our quirky questions and chit-chats. In addition, they took jabs at each other, to make the walk more interesting and fun.
Minutes later, we finally arrived at the base of Casino Peak. From there, we ascended Casino Peak, with optimism and big grins on our faces.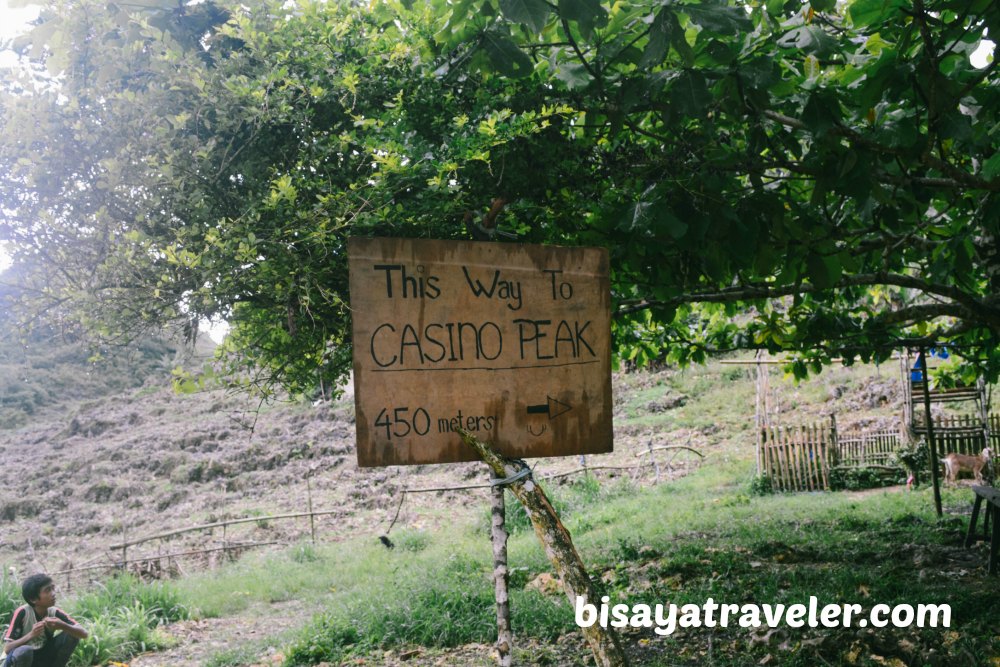 The trail leading to Casino Peak is, in my book, not that difficult. Still, we had to be a little careful, with the slippery trail and sharp rocks in the area. As I've predicted, there were some slips and funny moments, as we were making our way to the top. What's more, there was a wild (and probably horny) goat that nearly chased the whole team with its sharp horns. Yikes! That wasn't the first time that happened to us, though. Remember, our hike in Mount Tagaytay, Toledo?
As we got closer to Casino Peak, Carl, Erickson and I quicken our pace a bit. We continuously hiked the trail, until the rest of the team was so far behind us. The trail, however, was pretty straightforward, so there wasn't going to be an issue, even if they were a mile away from us.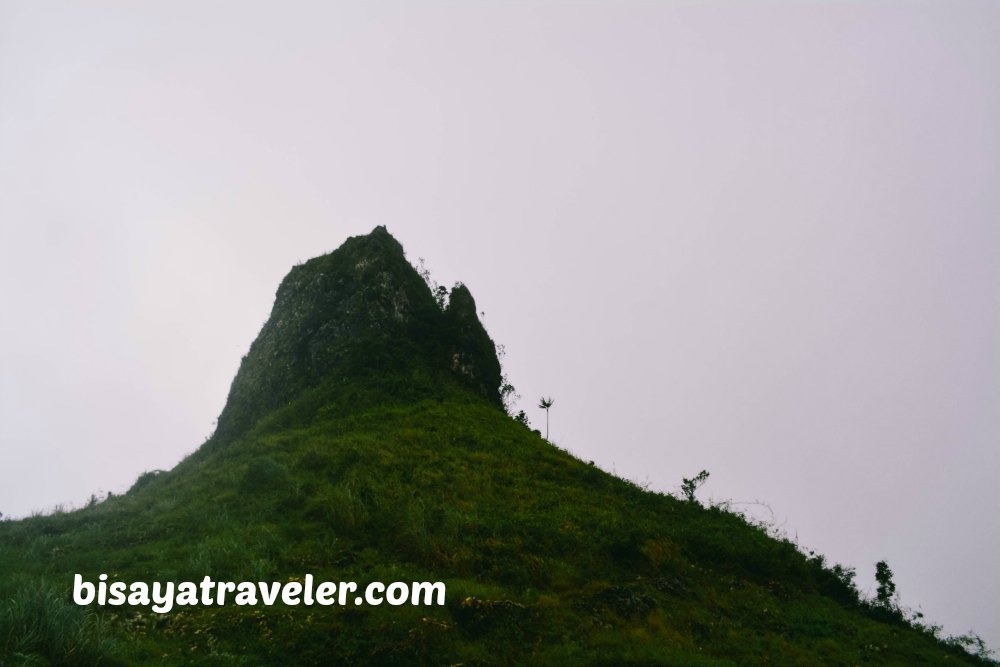 We, then, arrived on the spot where we were going to make our final ascend to Casino Peak. From a hiker's perspective, I could really sense the excitement and adrenaline flowing inside Carl's system, when we arrived at that spot.
But before we can cherish the views from the peak, we had to do a bit of rock climbing on sharp rocks and slippery soil. Though it's not really challenging, it can get tough and painful, if you throw caution to the wind.  I even had had a small cut on my index finger.
And finally, we arrived at the summit of Casino Peak where we got treated to an awe-inspiring panorama of Badian and Dalaguete.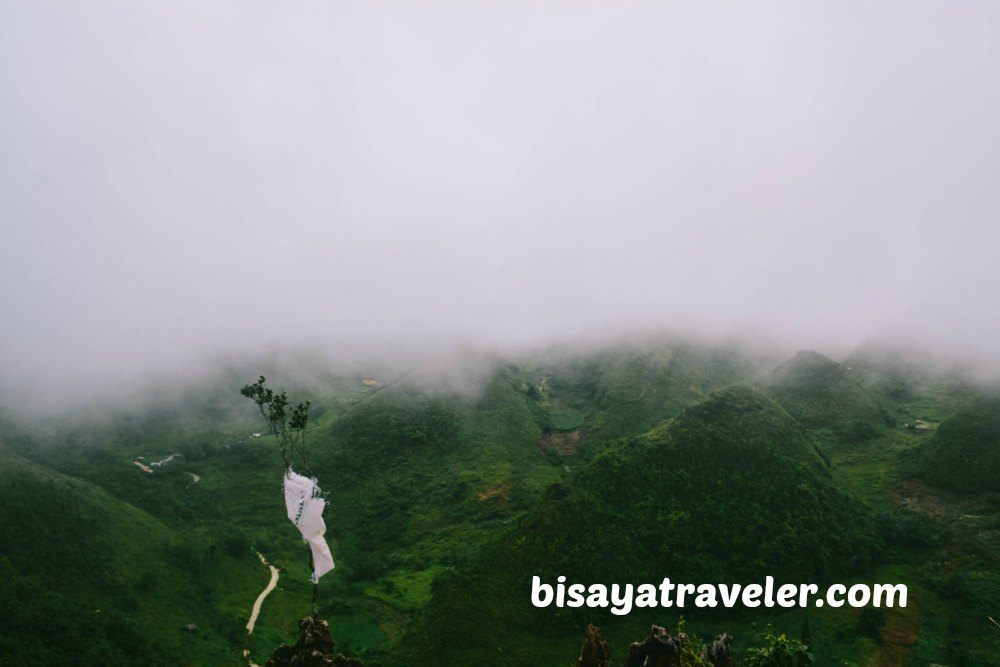 And yes, it's more spectacular than the views from the beloved Osmeña Peak, in my opinion. As a matter of fact, I wanted to shout my admirations for Casino Peak emphatically. But, I thought it would be an act of disrespect to Mother Nature, as well as to the locals living near the area.
And, it wasn't just me who was utterly impressed by the vistas from Casino Peak. Erickson even said to us that it's far better than Opeak. Carl, meanwhile, was speechless and awe with the beauty of this place.
We roamed around the peak, and saw the rest of the team, making their way to the top. We didn't take a lot of pictures because we wanted to enjoy the moment together as a team.
Sadly, the weather went from bad to worse, with winds getting stronger, rain getting heavier and fog getting thicker. As soon as they arrived on the peak, we were all soaking wet, and hoping for the rain to stop.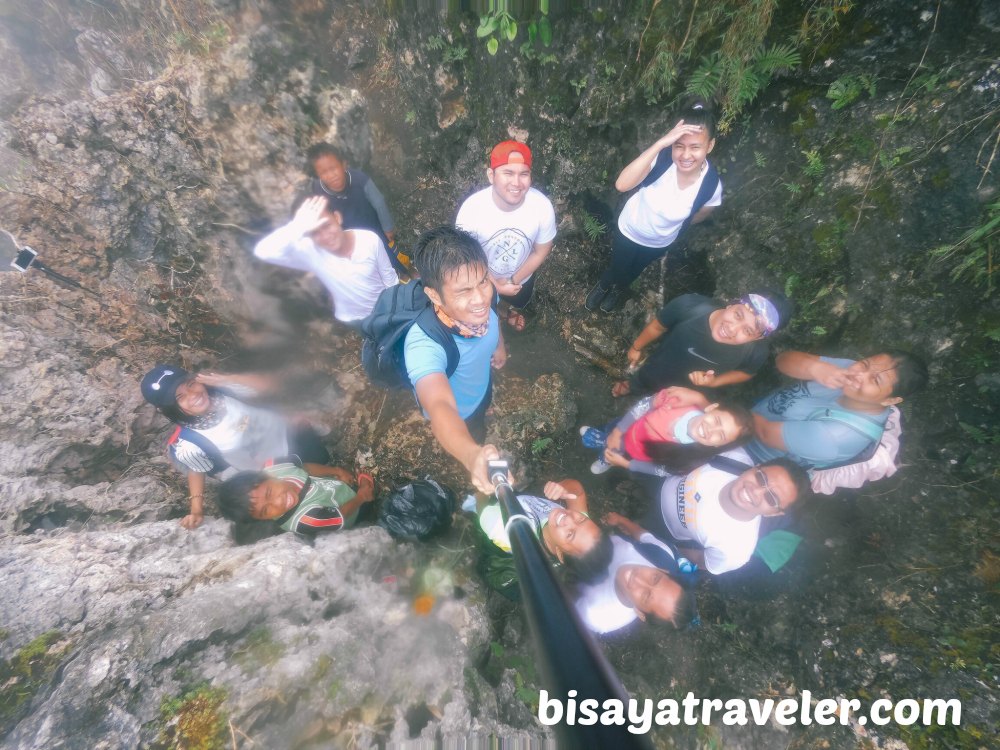 The rain did stop, but the peak was literally covered in mist. Sometimes, we couldn't even catch sight of the ground or the nearby mountains, with the dense fog surrounding Casino Peak. Not to mention, it was so cold that it felt like we were stuck inside a freezer.
We thought the views were going to be a no-show for a while, so we decided to pause, eat our lunch, and wait for the fog to dissipate.
But, after more than 30 minutes, the fog was still there, cloaking the Chocolate-hills-like views from the summit.
We waited patiently, even though there was just a small glimpse of hope. Truth be told, we were all willing to wait for more than 3 hours, just to admire the views from the peak.
All of a sudden, the mist started to evaporate, and the true beauty of the peak began to unveil. Yeah, baby!  As what most wise men say, "patience is a virtue".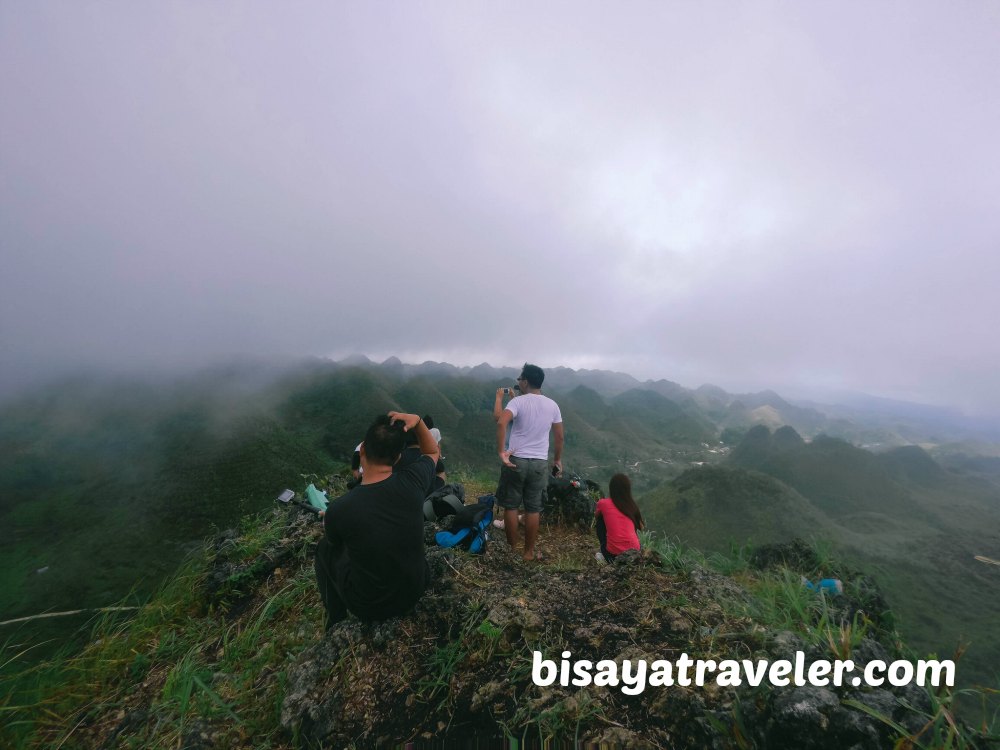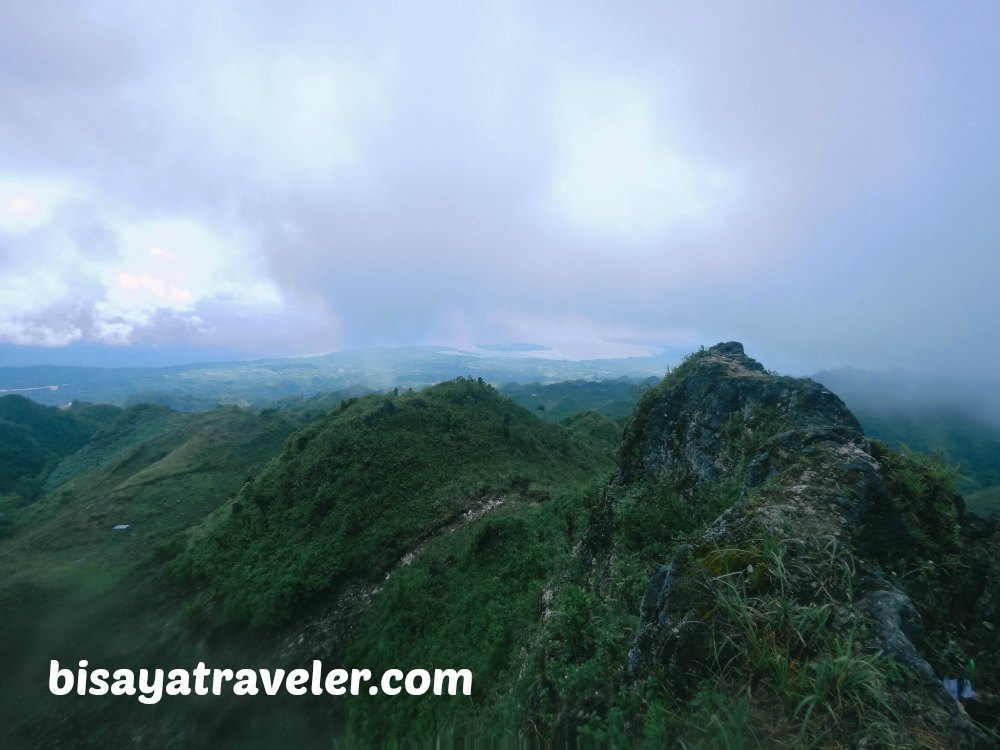 Afterwards, we quickly grabbed our cameras, and made poses to immortalize the splendor of this site.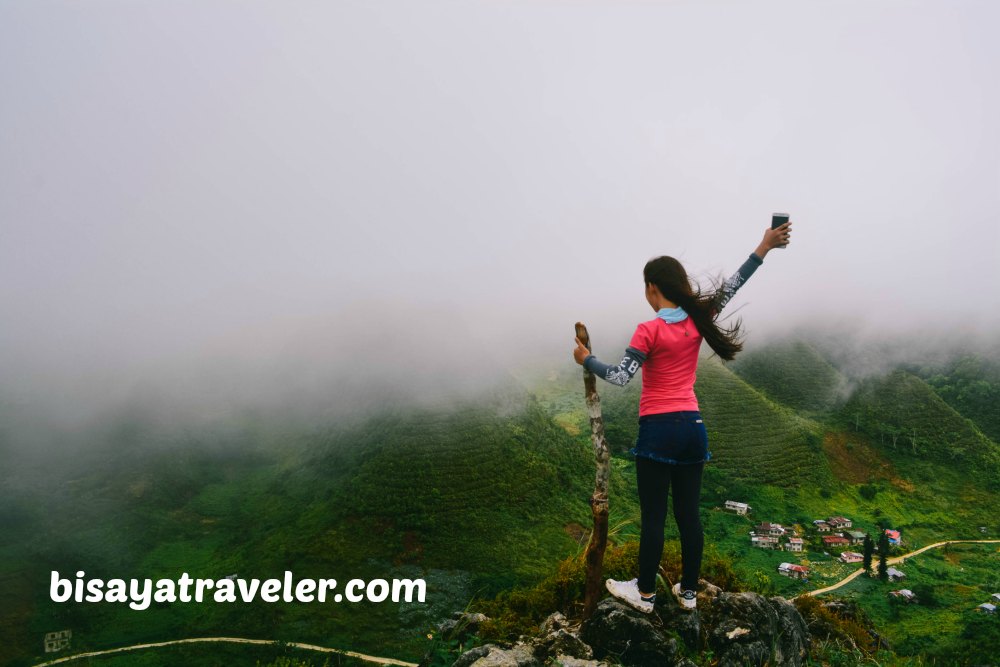 And despite the fog's frequent and intermittent appearances, we still got to snap a bunch of amazing photos.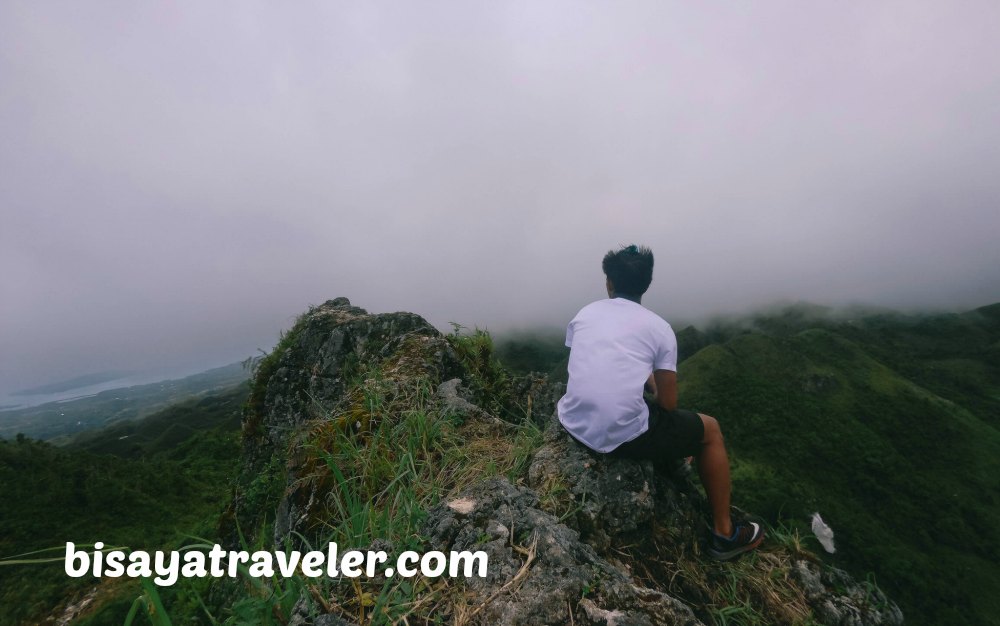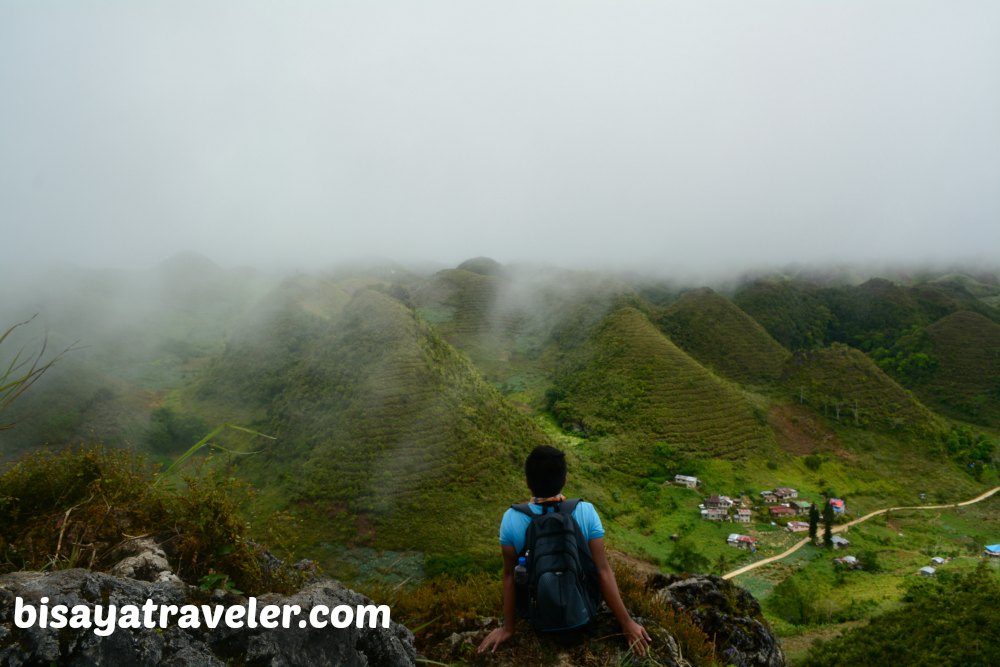 As with most of Team Bang's hikes, we made our trademark poses on the summit.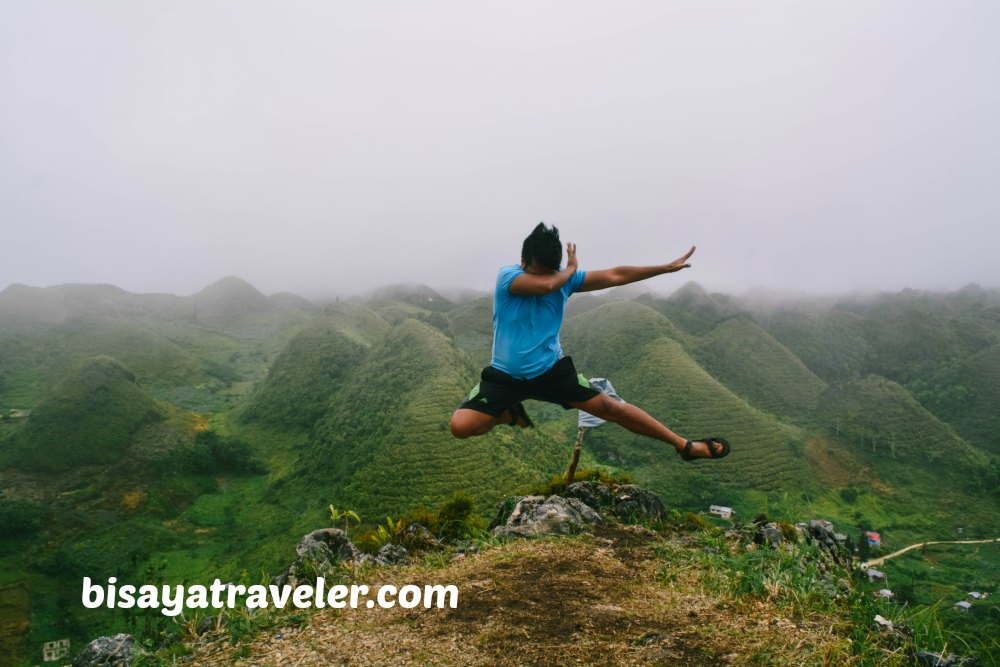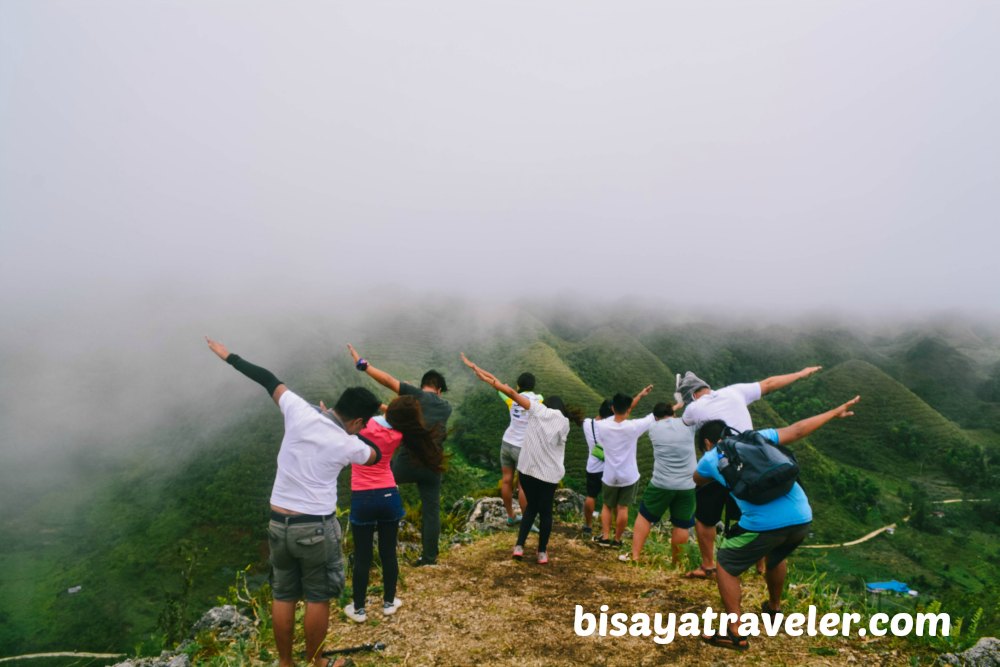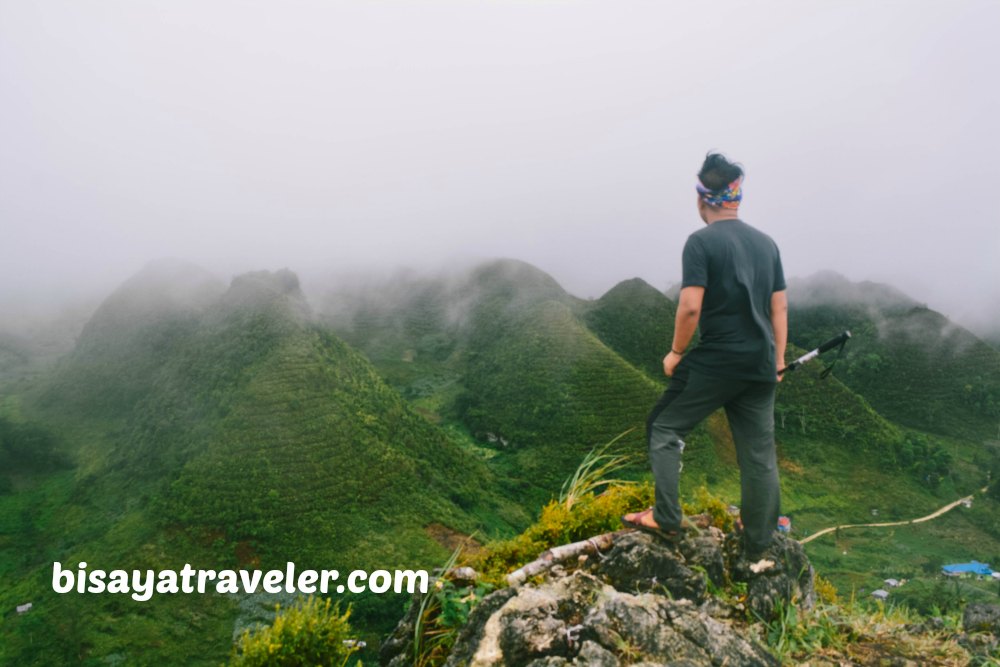 Wilfred's alter ago, Predu Wolf, also made an appearance.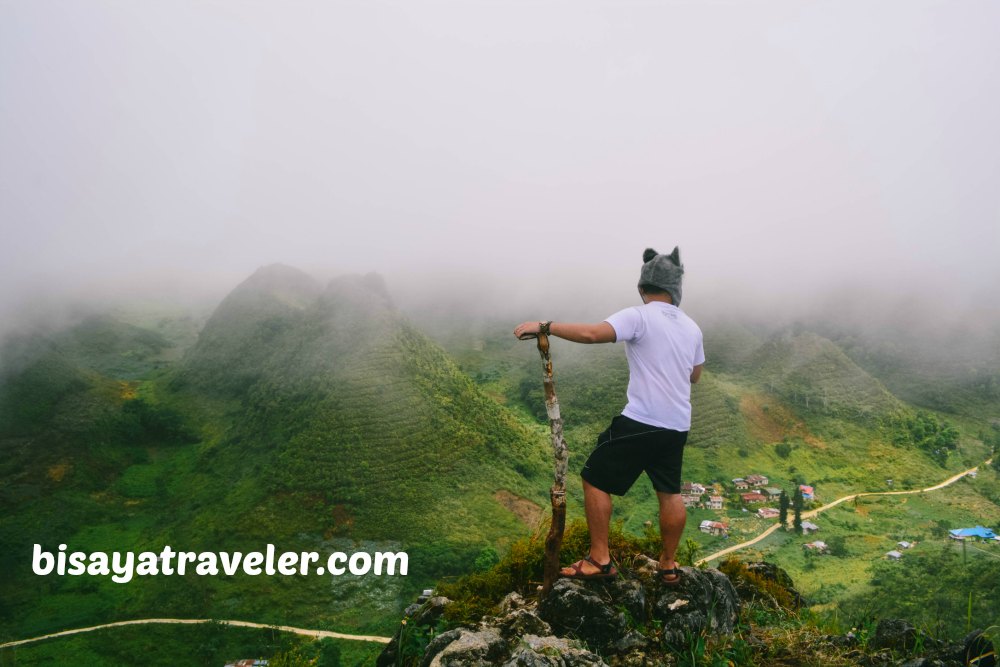 Everyone was on a state of pure bliss, after laying eyes on the picturesque vistas from Casino Peak. And with a happier vibe and tons of sweet memories, we descended from the mountain, to make our way to the next stops – Kandungaw Peak and Dalaguete's rice terraces.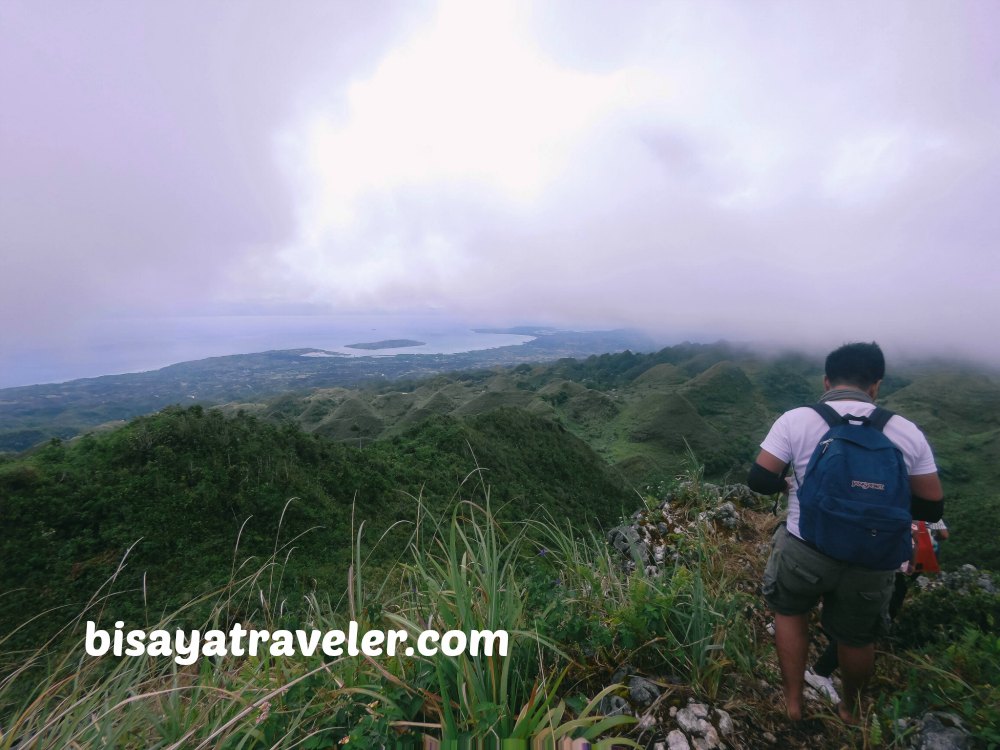 After splitting up with the boys, we walked our way to Mantalungon Market, where a group of trustworthy drivers took us to the base of Kandungaw Peak. Sadly, we didn't have enough time to reach the peak. Although I've scaled Kandungaw via the Badian trail before, I was pumped up to see a different side of this mountain. I guess I can try it again, on my next visit to Dalaguete.
But on the positive note, we still managed to take a slew of photographs of the town's verdant rice terraces. Soon after, we left the mountainous region of southern Cebu, and took a bus ride back to the city.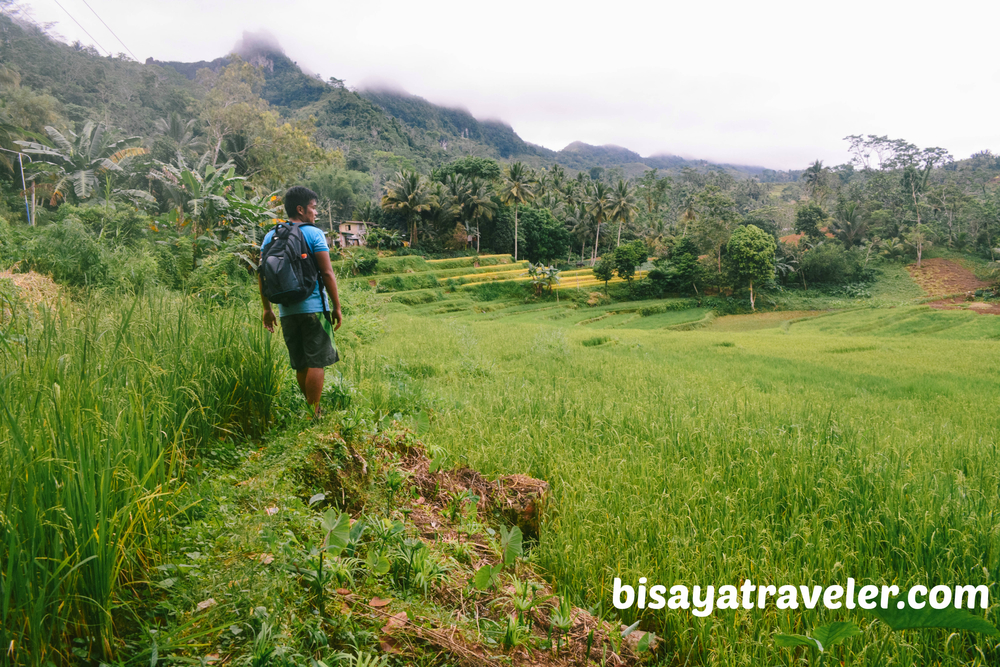 How to get to Casino Peak:
There are 3 ways to reach Casino Peak in Lugsangan, Dalaguete from Cebu City. As far as I'm concerned, the best and cheapest way to get there is to take a bus bound for Mantalongon (fare is PHP 100 and travel time is about 4 hours) from Carbon Market, Cebu City. Once there, make your way to the base of the mountain via a habal-habal ride (PHP 40 to 50 per person/way).
Since some habal-habal drivers are not-so honest, I suggest that you reach out to kagawad (I forgot his name, sorry) – the honest leader of the drivers who helped out, following our hike in Casino Peak. You can contact him through his mobile number at 0928 854 1200.
Alternatively, you may take a bus to Dalaguete junction (fare is PHP 120, and travel time is 3 hours), and take a habal-habal ride to Lugsangan (fare is PHP 150 or even more per person/way).
If you want to try the Team Bang way, make your way to the base of Opeak, and look for guides who can take you there. I suggest that you look for Erickson and Buddha (picture below) since these kids are great and full of fun.  They are not hard to find, and most people there know them (they don't have mobile numbers). Also, I prefer this route since the road from Mantalungon to Casino Peak is extremely rugged, and can be a bit dangerous for those riding in overloaded habal-habals.
And by the way, Erickson Silvano has a Facebook account. You may also try to reach out to him there.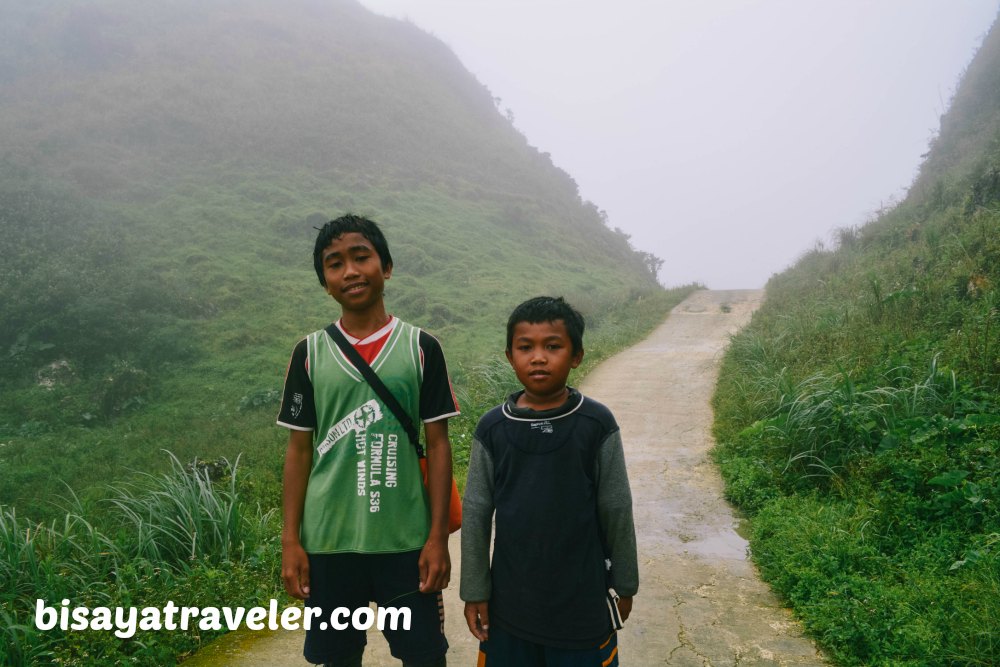 Sample Casino Peak itinerary:
06:00 AM: Meet up at Caltex gas station in Carbon Market (much better to come early since their schedule isn't crystal clear)
06:45 AM: Depart for Mantalongon Market
10:30 AM: ETA Mantalongon/buy lunch/freshen up
10:45 AM: Depart from the market
11:15 AM: ETA base of the mountain/start hike
12:00 PM: ETA summit/lunch
1:00 PM: Admire the view/pictorials
01:40 PM: Start descend
02:10 PM: ETA base of the mountain/depart for Mantalongon Market
02:25 PM: Make final preparations/shopping (You may also go to the rice terraces or tour the strawberry farm)
03:00 PM: Depart for Cebu City
07:00 PM: Home sweet home
Casino Peak and Osmeña Peak  itinerary:
06:00 AM: Meet up at Caltex gas station in Carbon Market
06:45 AM: Depart for Mantalongon Market
10:30 AM: ETA Mantalongon/buy lunch/freshen up
10:45 AM: Depart from the market via habal-habl
11:30 AM: ETA Osmeña Peak
11:45 AM: Start descend
12:00 PM: Lunch
12:30 PM: Depart for Casino Peak/via habal-habal
1:00 PM: ETA Base of Casino Peak/Start hike up
01:40 PM: ETA Casino Peak/Pictorial
02:00 PM: Start descend
02:20 PM: Depart for Mantalungon Market
03:00 PM: ETA Mantalungon Market/Depart for Cebu City
07:00 PM: Home sweet home
Alternatively, you may also want to try our 5 Peaks in 1 Day adventure in Dalaguete. However, this option is best suited for those traveling with a group of 10 to 13 people.
Additional info:
From the base of Casino Peak, you can go directly to the mountain without a guide.
As of this writing, entrance to the peak is FREE! (UPDATE: The peak now as a small, affordable fee of PHP 30.
Practice the LEAVE NO TRACE principles.
I didn't find a good place to pitch a tent near the summit.
Be careful of the sharp rocks
All in all, it was a fun-filled day packed with pleasant moments and beautiful sights. But, is it worth a repeat? Personally, I'd like to see the backdrop and scenery of Casino Peak on a clear sunny day. And who knows? We might bump into each other on my next visit to the summit. Just don't forget to say "hi".
Speaking of Casino Peak, feel free to check out my other visits to this mountain.
The Picture-perfect Kandungaw to Lugsangan Peak traverse