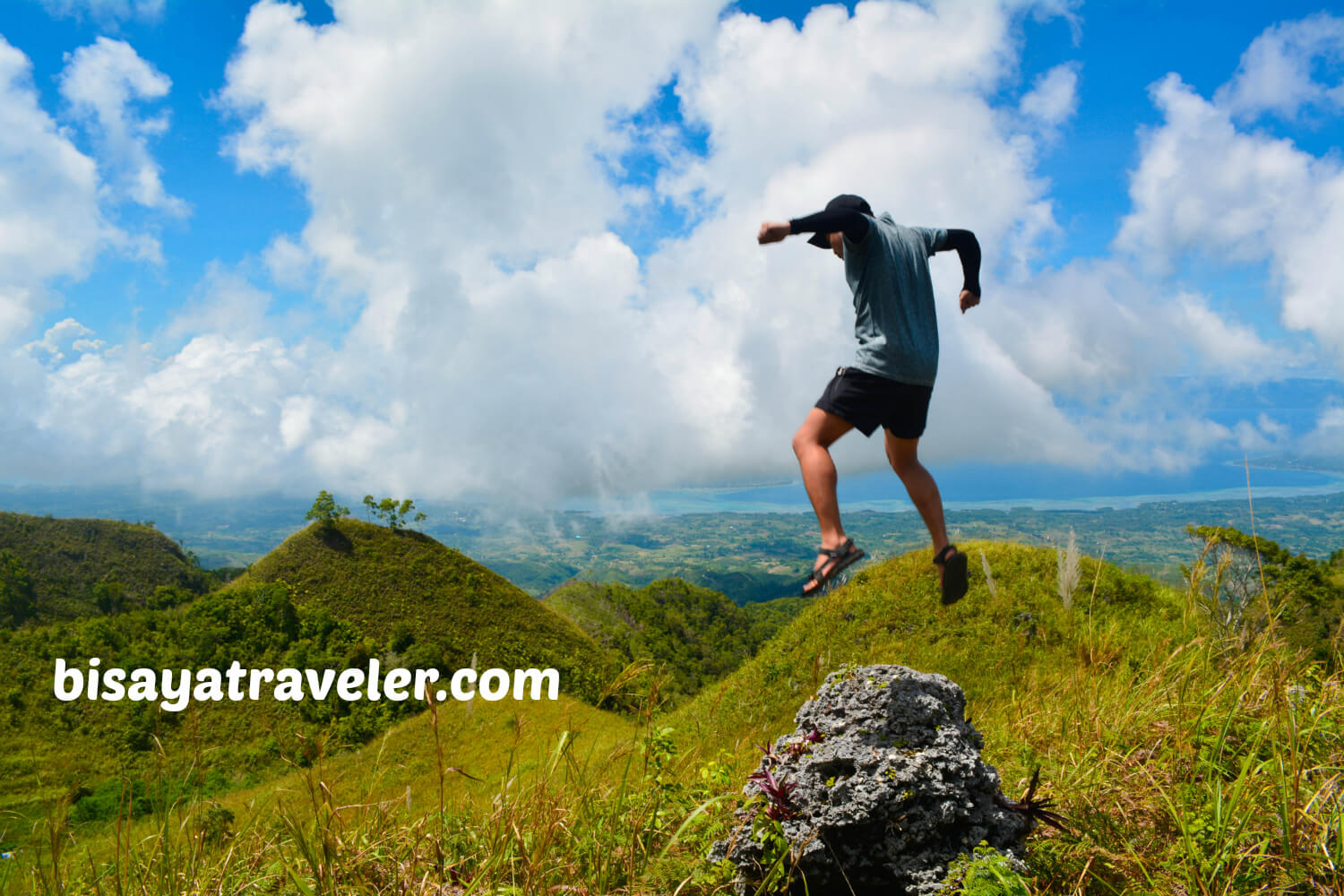 10 Reasons To Take A Hike At Least Once A Month
Hiking can be a pretty physically demanding and challenging adventure full of bumps and not-so pleasant experiences, even for outdoor luminaries. After all, we, as hikers, have to battle bug bites, blisters, bruises and terrible weather conditions for the sake of overcoming an uphill challenge, and to spend some quality time with nature. But at the end of every hike, we are all rewarded with dramatic overlooking views and a sense of personal achievement.
I'm no expert, when it comes hiking and mountaineering, and to be honest, I have so much to learn from the real top dogs of this field. But, in my short stint as an outdoor aficionado, I've learned quite a lot of things that certainly have come in handy in my everyday life. After a string of successful escapades and some reading, I've discovered that each hike has a plethora of benefits to offer to the traveler.
Wondering why there are tons of people yearning for a hike nowadays? Trust me, there is so much to a hike than the awe-inspiring scenery and the sheer joy of surviving a challenge.  As a matter of fact, I firmly believe that hiking can in many ways make us happier, healthier and smarter.
1.  There's nothing more refreshing than fresh mountain air
Whether you're living in the city or in the suburbs, nothing really beats the indescribable feeling of breathing fresh and crisp air in the mountains. Just like sipping on a bottle of ice-cold water on a scorching summer day, enjoying the fresh mountain breeze, after a hike, is such a refreshing and clean experience. For me, it's one of the highpoints and best feelings of every hike.
With the rate of air pollution soaring in urban areas, living in the city may lead to serious threats to your health.  And by going on a hike every month and soaking in the fresh air, you are in a way improving your overall health.
2. Hiking helps build stronger muscles
Speaking of overall health, did you know that hiking can improve physical strength? Sure, it might not make you look like John Cena or Piolo Pascual, but taking on sharp inclines and clambering over rocks will strengthen core as well as build strength in your hamstrings, hips, quadriceps and glutes. And while it's not as effective as a set of bench press, push-ups and pull-up, a hike, especially when carrying a heavy backpack, helps improve upper body strength and endurance.
3. It's a great cardio workout
Hiking is, as far as I'm concerned, a great alternative to running. Depending on the level of incline and weight of the backpack, you can burn over 1,000 calories for every couple of hours of hiking. And since trails are normally softer than asphalt and concrete, hiking is also easier on your ankles and knees, as compared to running.
As a hiking enthusiast and a former runner, I honestly say that you'll feel less stiff and creaky after a hike in the mountains than a jog down a sidewalk.
4. A hike will give you a healthy dose of Vitamin D
You don't have to spend a few peso bills on vitamin supplements to get a good amount of Vitamin D. Spending time outdoors under the sun might make your skin look darker, but nonetheless it will give you a healthy dose of Vitamin D that's necessary for good overall well-being. Playing an important role in our immunity, getting some natural Vitamin D helps regulate cell growth, promote happiness as well as deposit minerals in teeth and bones.
5. The breathtaking views after a hike
From towering peaks and verdant rolling hills to pristine waterfalls and lakes, Mother Nature is supremely gorgeous in a variety of unique ways.  As long as you're prepared with the right sources and gear, you can hike through almost any destination, and be wowed by the charms and beauty of nature. Even though a hike can be grueling and oftentimes painful, the views from the top are always worth the grind and effort.
6. Hiking lets you make heaps of new friends
My Facebook page, paired with insatiable desire to travel, has allowed me to branch out to people and foster new friendships. Ever since I started to hike and invite others in my adventures, I've made a plethora of strong bonds as well as experienced many memorable moments with people who are just as crazy, free-spirited and addicted to travel as I am. With our shared loved for travel and the outdoors, I and my hiking new buddies have even decided to build a group named "Team Bang", with the goal of conquering every mountain in Cebu.
7. It's an affordable way to satiate your wanderlust
Let's face it, sometimes we need to spend a great deal of money to experience a rewarding and unforgettable getaway. With hiking, however, you can please your wanderlust and quench your thirst for adventure without having to spend a fortune. From Mount Babag to Mount Mago, there are plenty of trails and peaks in Cebu and the whole archipelago that you can hike and explore, without spending a centavo.
8. It's a confidence booster
You may not feel invincible when you are drenched in your own sweat in the midst of a hike, but once you're standing on the summit, you'll feel like can conquer anything life throws at you. Giving you a sense of accomplishment, finishing a hike will make you feel better about yourself as well as take your confidence level up a notch. And the more your hike, the more you're going to trust your abilities to face all life's complexities.
9. Hiking gives you an escape from the real world
Spending some time outdoors will give you a sense of contentment and peace, while allowing yourself to take a break away from your daily grind. In today's fast-paced world, we are very often bombarded and overwhelmed by the maddening traffic in Mandaue, social class, technology and busy schedules.
Hiking, though, offers us a chance to let everything go, and just live in the moment. What's more, it gives you a short span of time to ponder on what's most important you in your life, and think about making some of the most important decisions that are placed in front of you.
10. It elevates your mood
A hike through a scenic and shaded area can uplift your spirits and calm your nerves. Take a hike to relieve stress as well as to forget your worries for a while. Also, hiking with a group like Team Bang provides a great opportunity to exchange ideas and socialize with others.