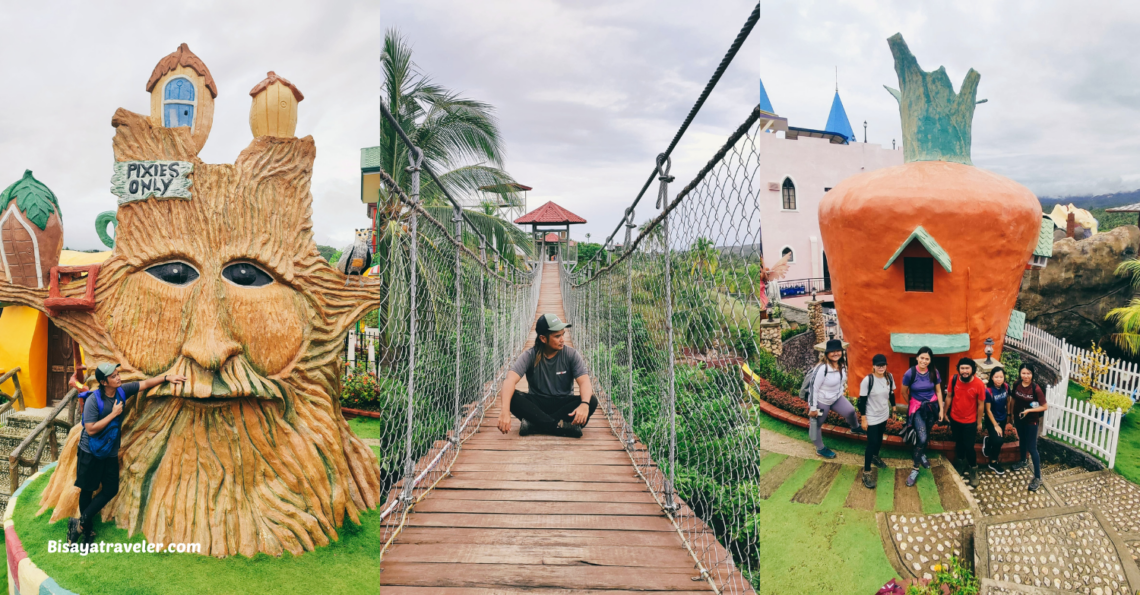 Enchanted Mountain Resort: A Whimsical Kiddie Adventure
Being a grown-up sometimes feels like a hopeless prison. With overwhelming responsibilities and unrealistic societal expectations, adulting can be a paralyzing and emotionally agonizing journey. And that's why daydreaming about childhood is a universal experience for full-blown adults. On some days, we long for our childhood's carefree days when our ideas were legendary, and our imaginations were as vast as the Pacific Ocean. We yearn for a youthful life full of discovery, learning, and adventure, exploring places like Enchanted Mountain Resort. 
Don't get me wrong. I love being an adult.
It has several benefits, including the freedom to pursue passions and make choices.
Furthermore, it gives me plenty of opportunities to leave a positive imprint on the world.
But there are moments in our life when we need to unleash the inner child tucked away in our brain's attic.
The truth is kids know many things that grown-ups have forgotten.
They are more courageous and confident and enjoy life much more than we grown-ups.
And for my own sake and sanity, I had to channel that playful kid.
From approaching challenges with simplicity to boundless curiosity, children can teach us how to survive the world's complexities.
To me, there's no better way to let loose of that persona than to hike Mother Nature's playground.
And, on our hike in Dalaugete, we discovered a whimsical kiddie wonderland, Enchanted Mountain Resort, that made us feel young again.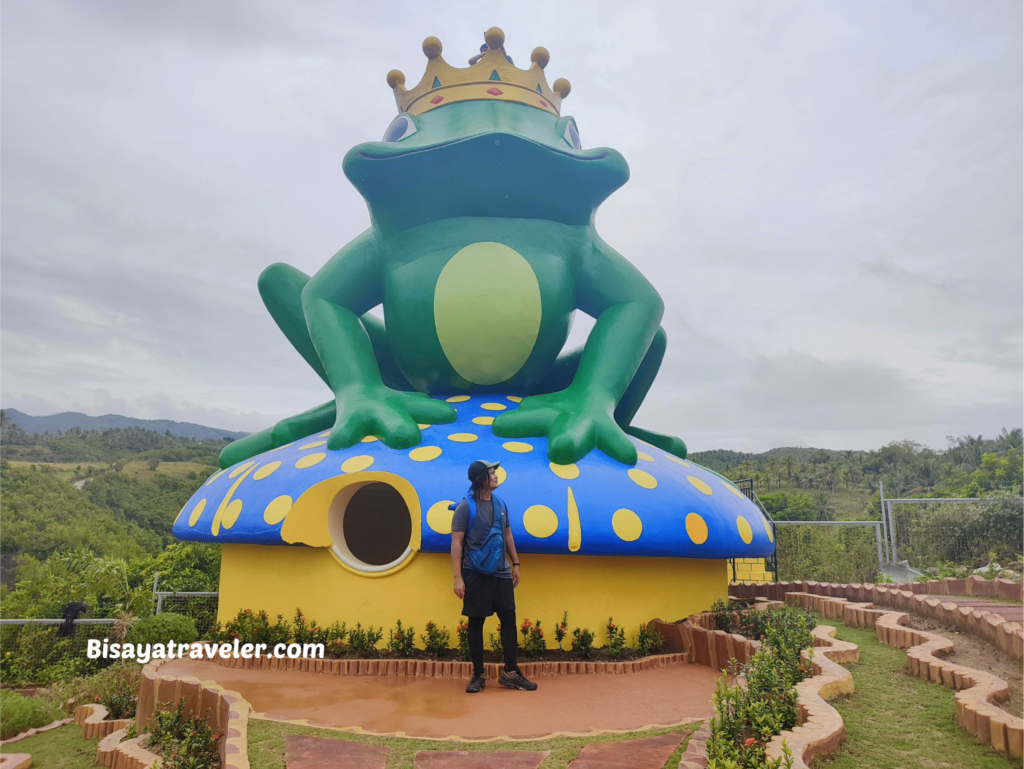 Our visit to Enchanted Mountain Resort also gave us timeless lessons that only a kid can teach us.
The Unexpected side trip to Enchanted Mountain Resort Dalaguete
I don't need to set the alarm to get up early every morning.
My problems and responsibilities will wake me up by force.
But I did need an alarm for this day hike in Dalaguete.
After weeks of non-stop stressful moments and tough decisions, my energy levels were almost drained.
From Cebu City South Bus Terminal, we took a ride to the base of our hike, Tuba, Dalaguete.
For this hike, I was joined by six other hikers: Naomie, Fe, Berny, Cherry, Vanessa, and Lina.
And I always have a blast with these people.
They are like me – laid-back, simple, no-frills, and deeply appreciative of nature.
In some ways, they remind me of enthusiastic and adventurous children eager to learn more about the world.
And I prefer to hike with them instead of the rich kids who blabber about their achievements, gears, and experiences.
I like my crew for this hike because they live in the moment and have pure intentions.
Be fearless
Upon arrival, we immediately hit the road and followed the trails leading us to Katampuko Peak.
I honestly didn't know the way to Katampuko Peak.
I did get there before, but I hiked with a local who knew the trails in Tuba, Dalaguete pretty well.
This time, I only had Google Maps and my hiker's compass.
While it may seem like a crazy idea, expeditions like this unleash my inner kid.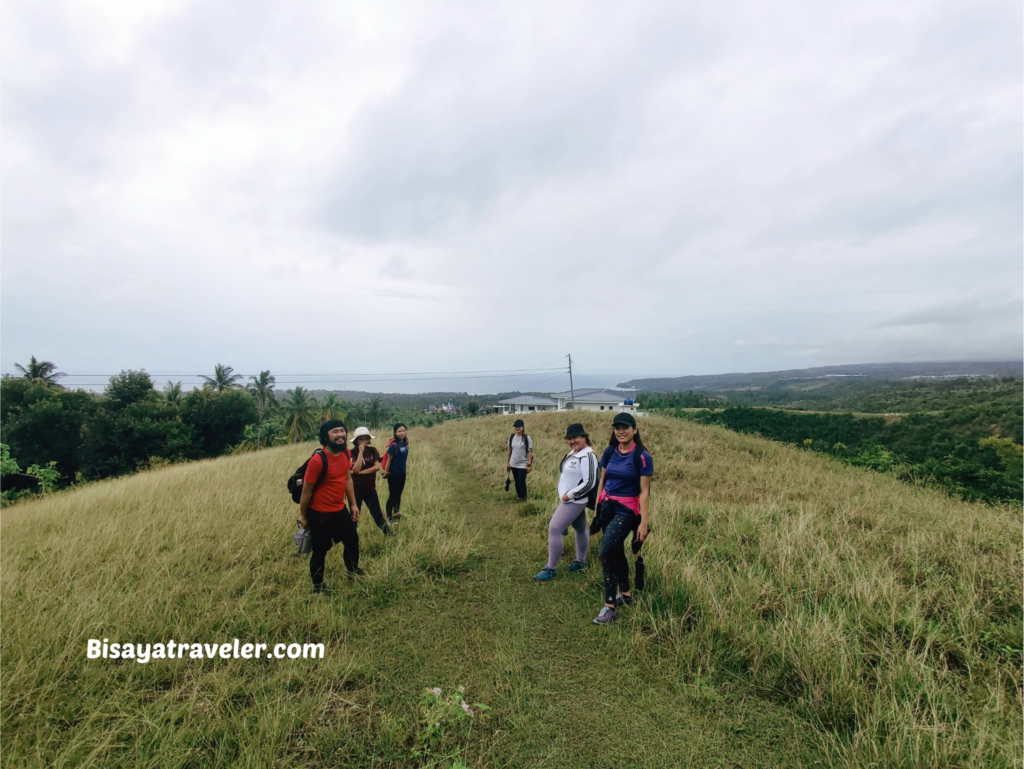 The thing is, children are not afraid to try something they've never experienced before.
These youngsters will dive into pools, jump on trampolines, ride bikes, and run rugged terrains.
When we grow up, we start to fear the unknown.
We stay in our safety bubble and barely venture out.
And guess what?
My unplanned, no-itinerary hikes exhilarate us and awaken the spirit.
With help from Google Maps and the locals, we eventually found the scenic Katampuko Peak.
Although there was an easier path to the top, we took the more challenging and picturesque route.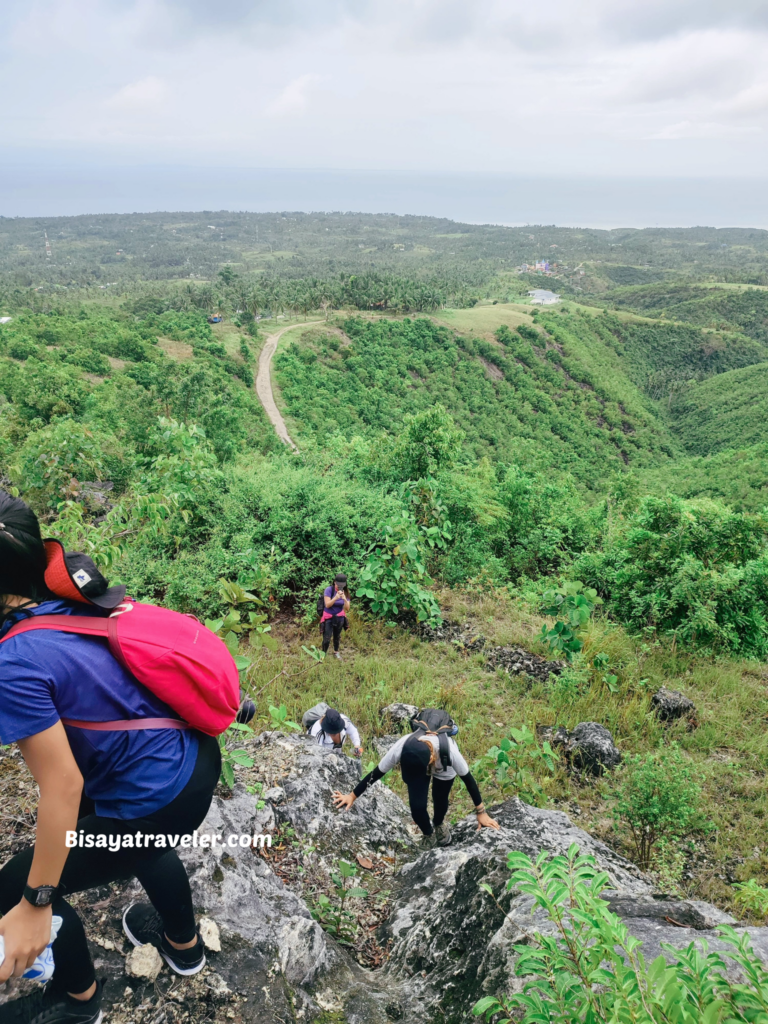 And my buddies were fearless.
We did rock scrambling and made our way to a spot with a lovely view of Dalaguete and Bohol.
Somehow, this experience reminds me of being a child.
Not afraid of falling and new things, kids see risks differently.
They don't focus on the risks and possible failures that may arise from every action.
Instead, they jump into the action and learn something new.
And, even if they fall, they get up and learn from their mistakes.
Adult life should also work that way.
As grown-ups, we must take risks to learn, discover new things, and keep going forward.
After all, it's better to take risks and fail than live a life full of regrets and what-ifs.
Speaking of what-ifs.
What if we, as kids, were afraid of taking our first step?
Do you think they can climb mountains and see the beauty of nature?
What if children were afraid to learn how to write and talk?
Do you think they can communicate and share their thoughts effectively?
So, be fearless, and see the world from a child's perspective.
If you let fear get the best of us, we trade adventure for monotony, growth for stagnation, and innovation for mediocrity.
Energized and excited, we kept climbing up and were rewarded with spectacular views of Dalaguete.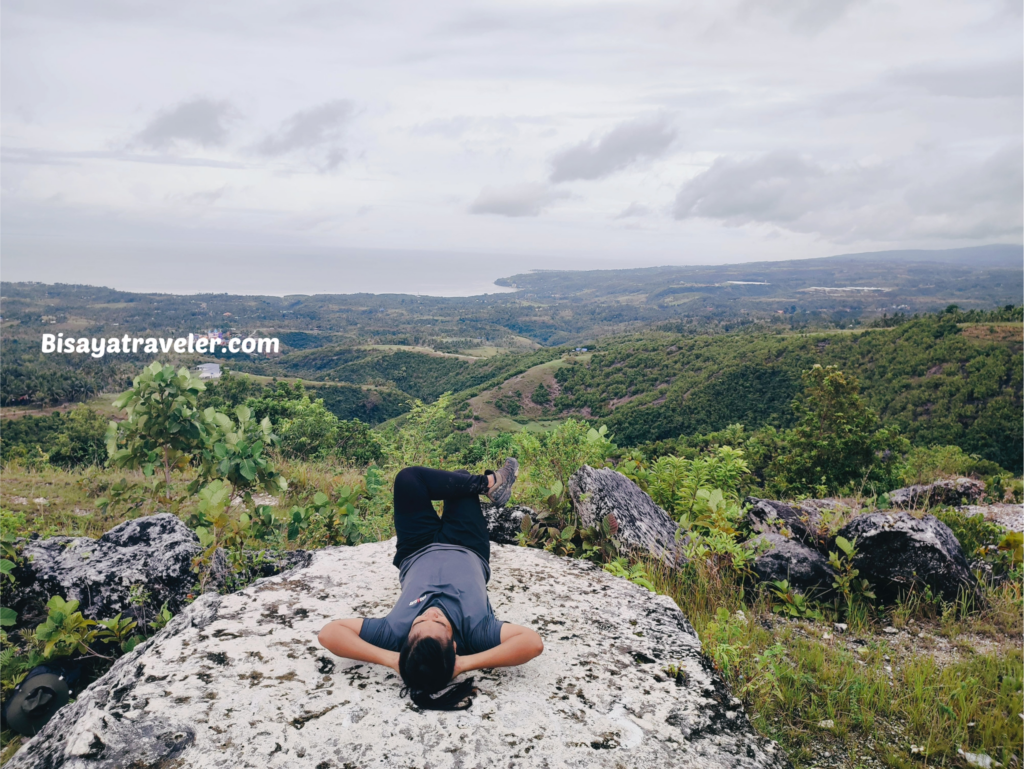 As I was soaking up the view, I noticed the spires and castle-like architecture of Enchanted Mountain Resort.
And it did pique my interest.
Should we take a side trip to Enchanted Mountain Resort?
I don't know.
Perhaps, we should stop by Enchanted Mountain Resort and unleash our inner child.
Who knows?
We might discover something fun, creative, and inspiring at Enchanted Mountain Resort.
Be yourself
One of the things I like about my crew is that they are authentic.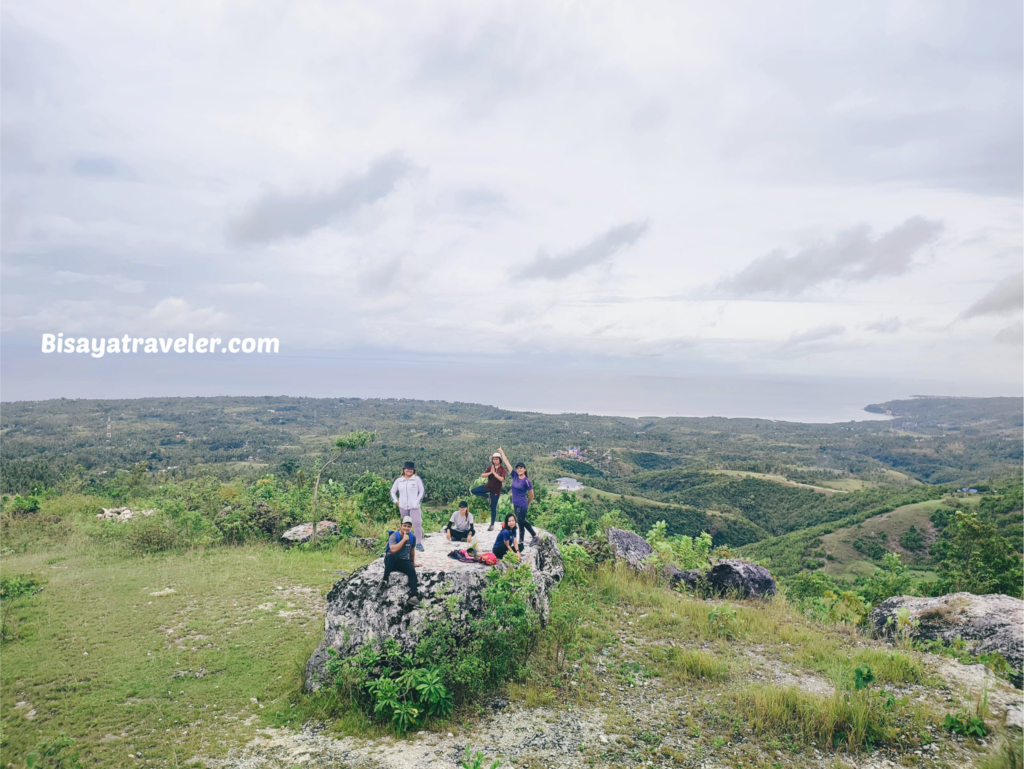 They don't pretend to be somebody else.
They are exactly who they are, not just replicas of society's ideal adult.
They don't wear masks, and put on a facade, just to be liked by society.
Like kids, they are not filtered-out versions of who they think the world wants them to be.
And these are the people that we need in our life.
The thing is, authenticity builds strong relationships and connections.
While admiring the views, we were our pure versions of ourselves.
Our conversations were outrageous, and we took wacky photos on the top.
But we didn't give a f*ck.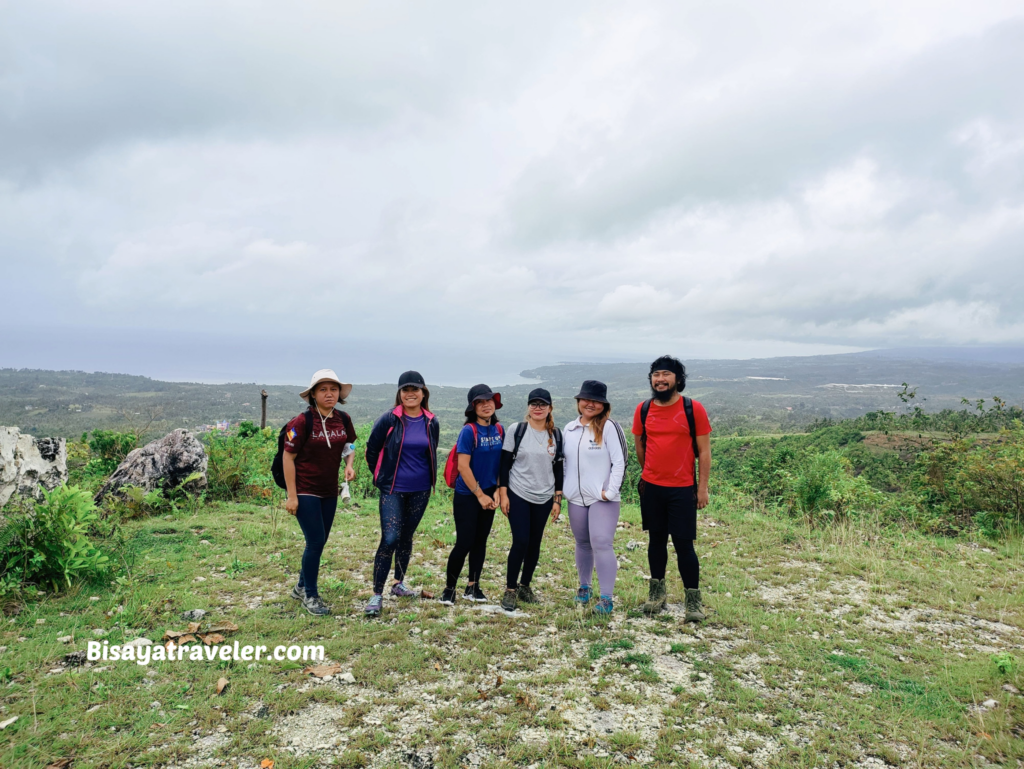 From Katampuko Peak, we ventured west, hoping to find something that would satisfy our wanderlust.
Sadly, we didn't find anything worth exploring.
With plenty of time left before the sun went down, we decided to take a detour to Enchanted Mountain Resort.
Be excited and curious
Everyone was curious and excited on our way to Enchanted Mountain Resort.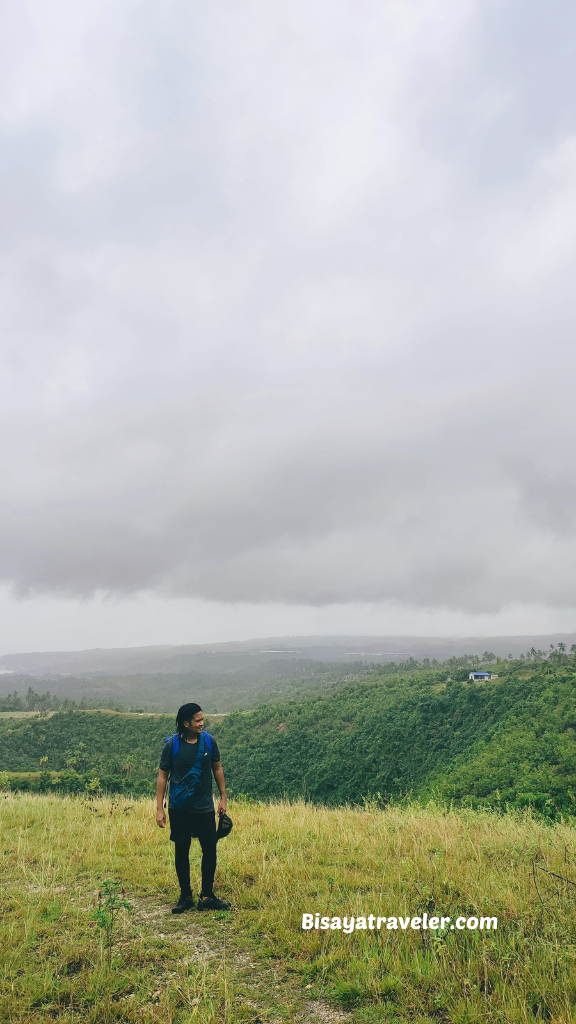 I know kid-friendly attractions aren't our thing.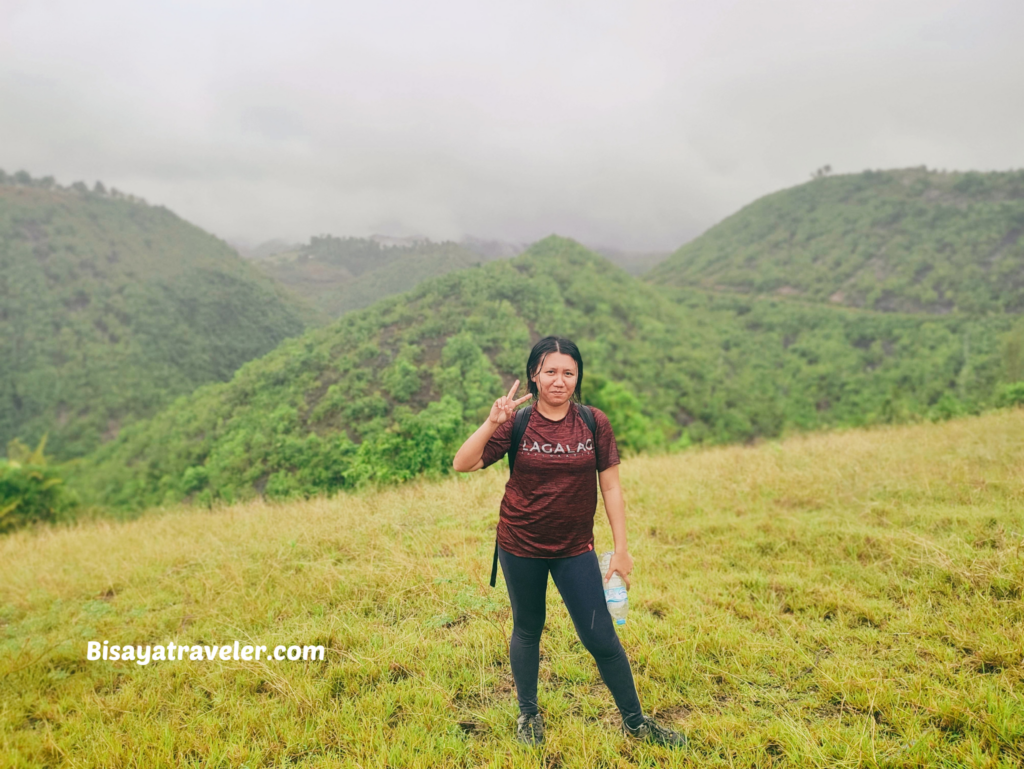 But, everyone on the team surely has an inner child eager and curious to see the whimsical kiddie playground, Enchanted Mountain Resort.
And that's a lesson we can learn from kids.
Being inquisitive is one of the ways kids learn.
They open drawers, turn knobs, push buttons, and have a billion questions about the world.
They aren't burdened with pressure and worry about what people think about their efforts and offerings.
We still have that little kid inside with an innate desire to explore and see new things.
But, along the way, we lost that excitement and curiosity to learn and discover new things.
Why can't we be that curious little being again?
Who knows?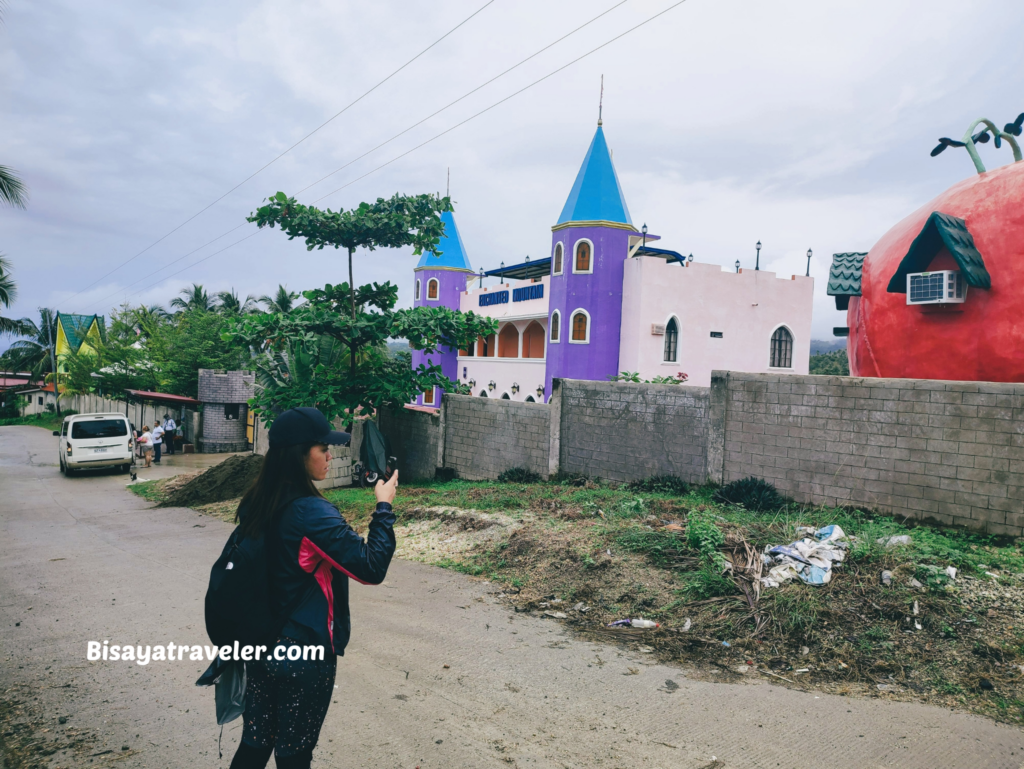 It might lead us to greater joy and self-fulfillment.
Smiles and waves of laughter
We were all smiles as we entered the lively kiddie wonderland, Enchanted Mountain Resort.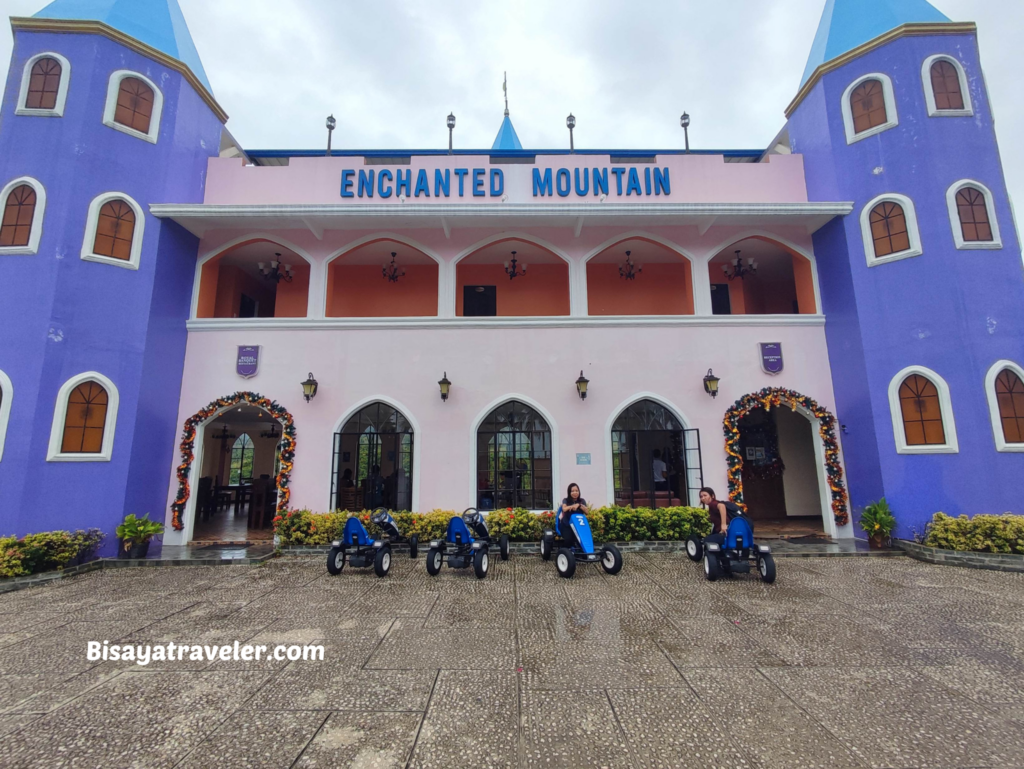 Once again, it reminded me of being a kid again.
To me, smiling is a simple yet powerful lesson we can learn from children.
It may be a small facial movement, but it can do wonders for everyone.
Smiling reduces blood pressure, relieves stress, and can quickly change your mood.
And, best of all, it's contagious.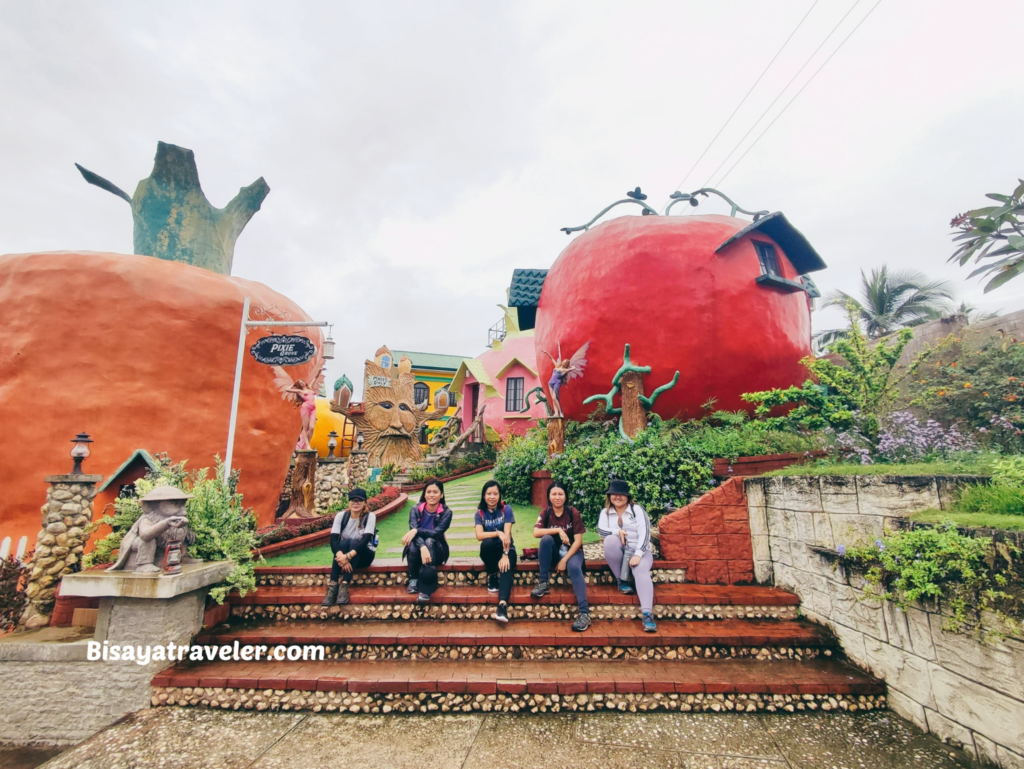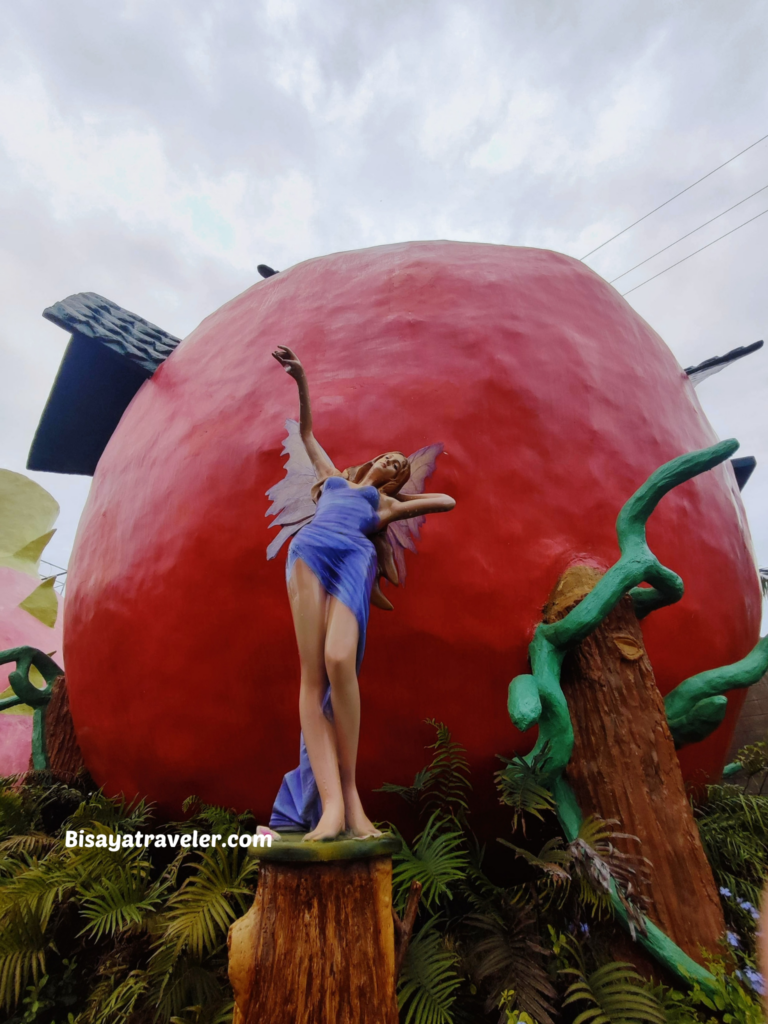 From the entrance of Enchanted Mountain Resort, we wandered around and snapped pictures of its quirky, nostalgic rooms.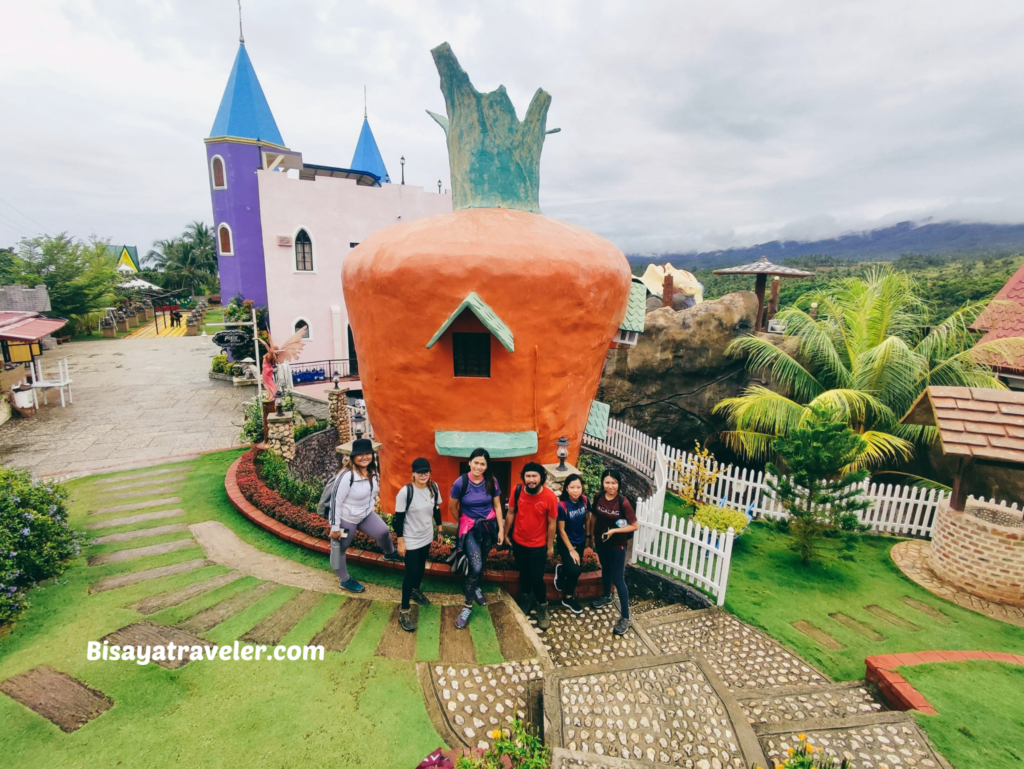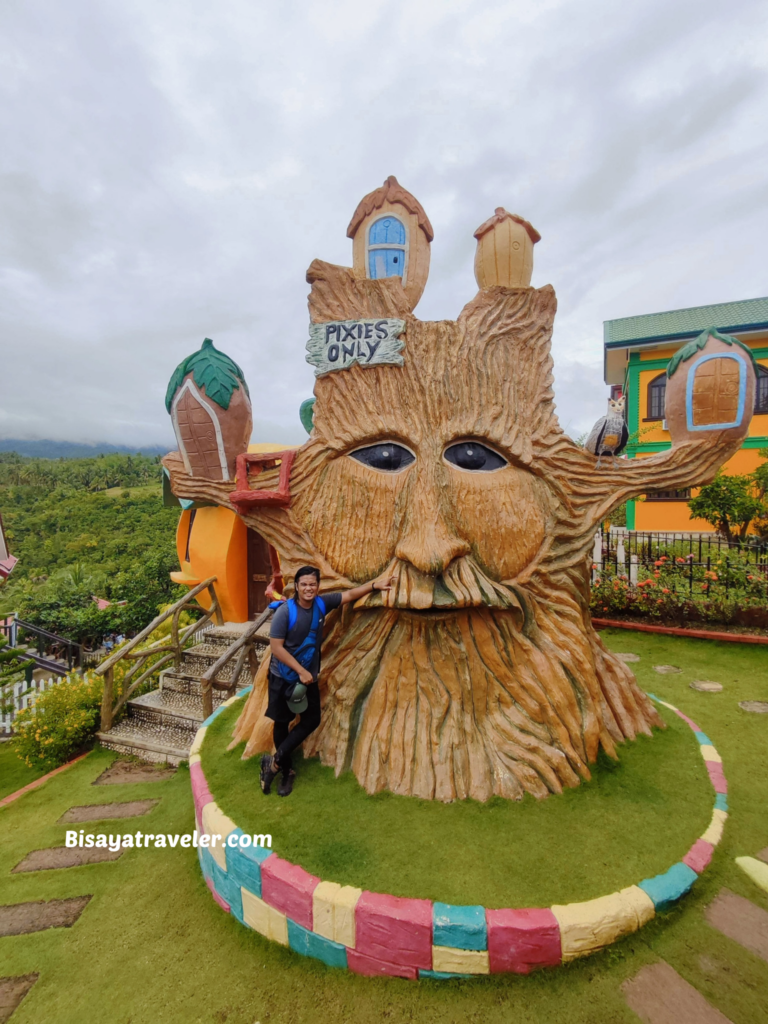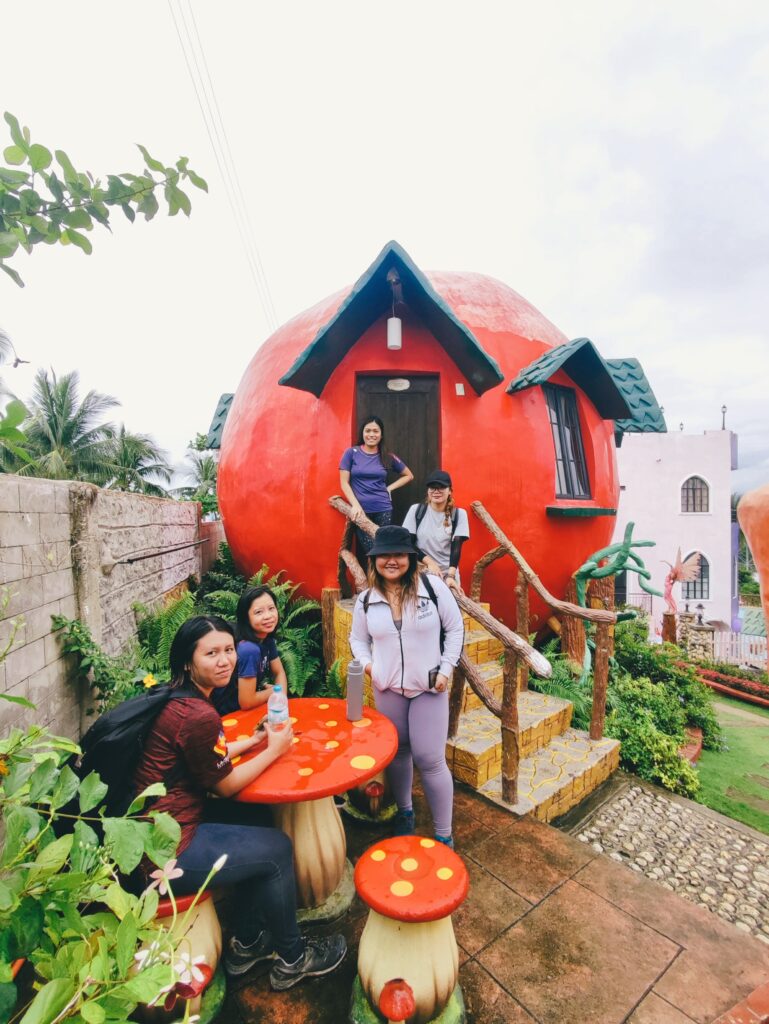 Then, we went to a mini-playground where we played like kids and enjoyed the silliness.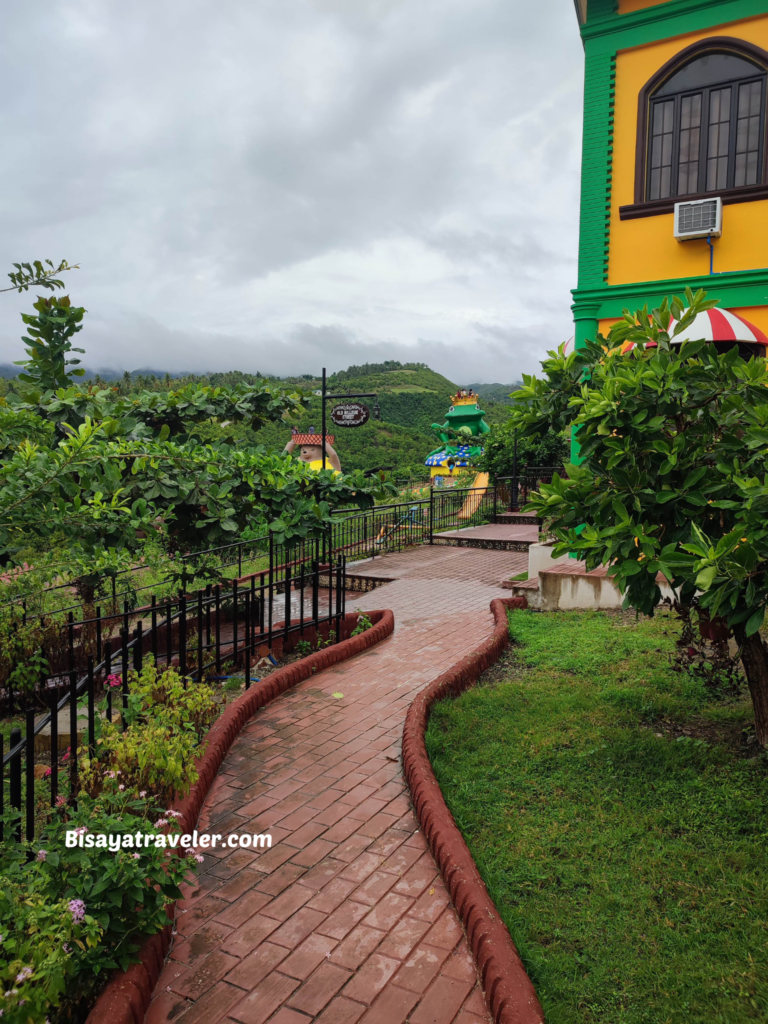 One of the fascinating things about kids is that they can find joy around them.
They can humor at the park, a shopping mall, or an attraction like Enchanted Mountain Resort.
Kids see silliness and fun everywhere.
Playtime is never a waste of time
At the playground of Enchanted Mountain Resort, we played with the kids.
We were living in the moment without a care in the world.
I would have enjoyed my visit to Enchanted Mountain Resort more if my daughter had been with us.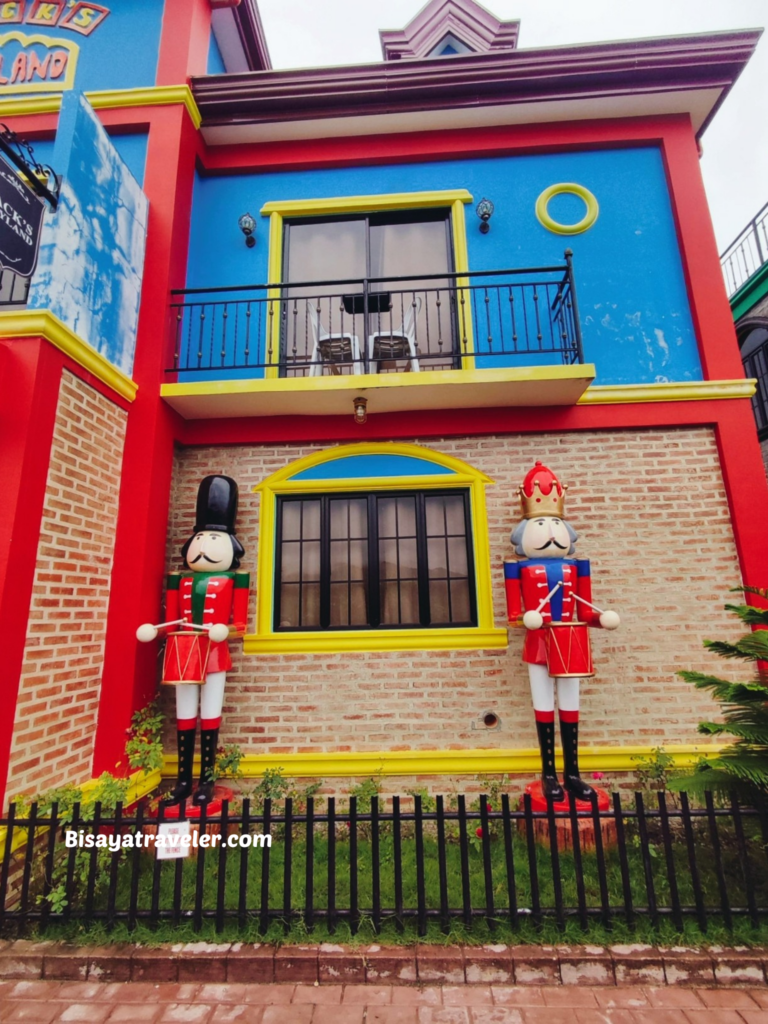 As a dad, I believe playing offers a lot of perks to kids and adults.
Playing isn't a waste of time.
It's a crucial part of living, helping us keep our creativity and energy going.
Playing opens up new possibilities, renews our optimism, and eases our burdens.
So, take that recess at least once a week, and see how playing makes a difference in your life.
Explore
Exploring is in our DNA.
Whether it's hiking or visiting a tourist spot like Enchanted Mountain Resort, we, as friends, spend tons of time exploring.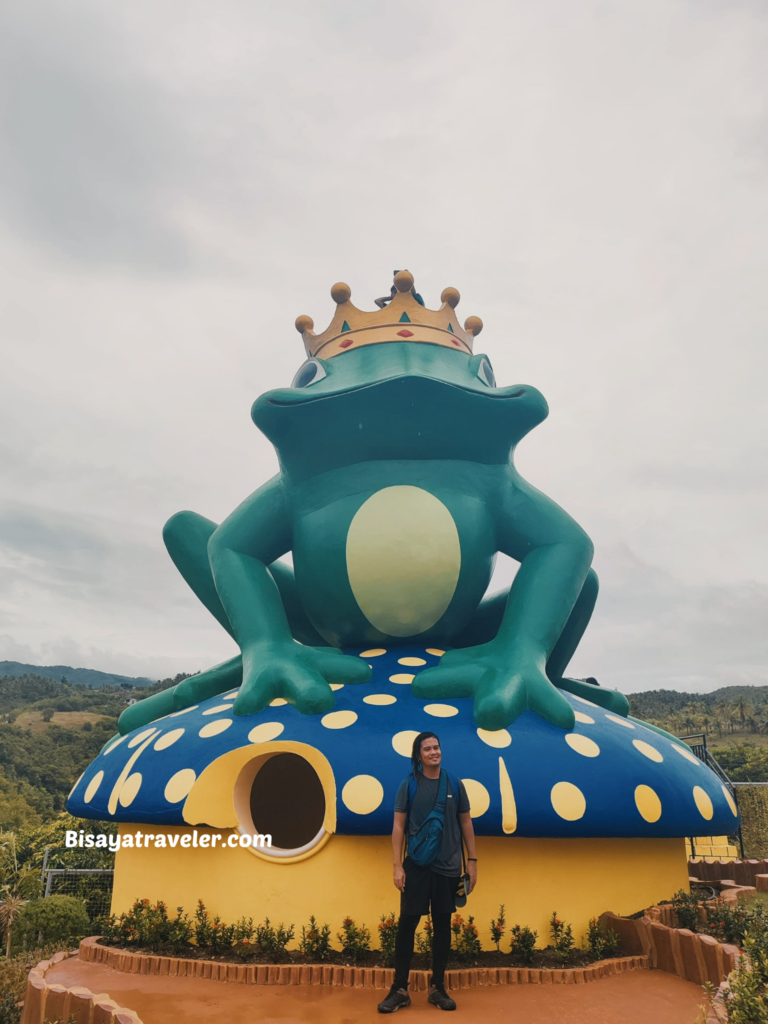 And we did explore the view decks and multi-colored statues of Enchanted Mountain Resort.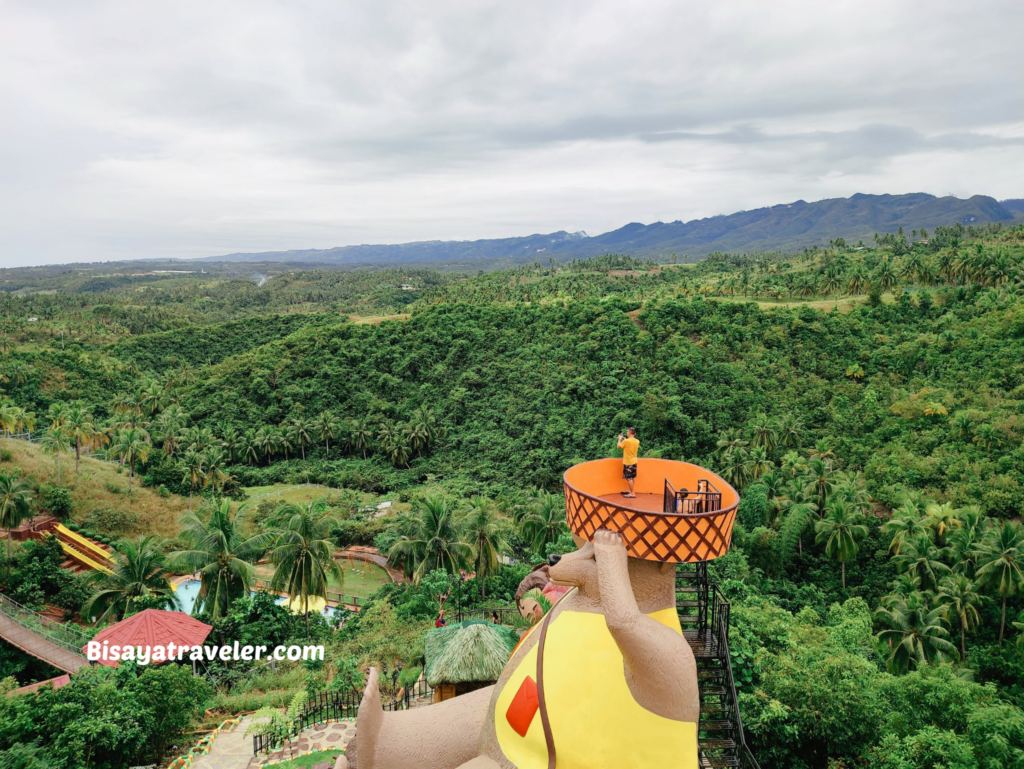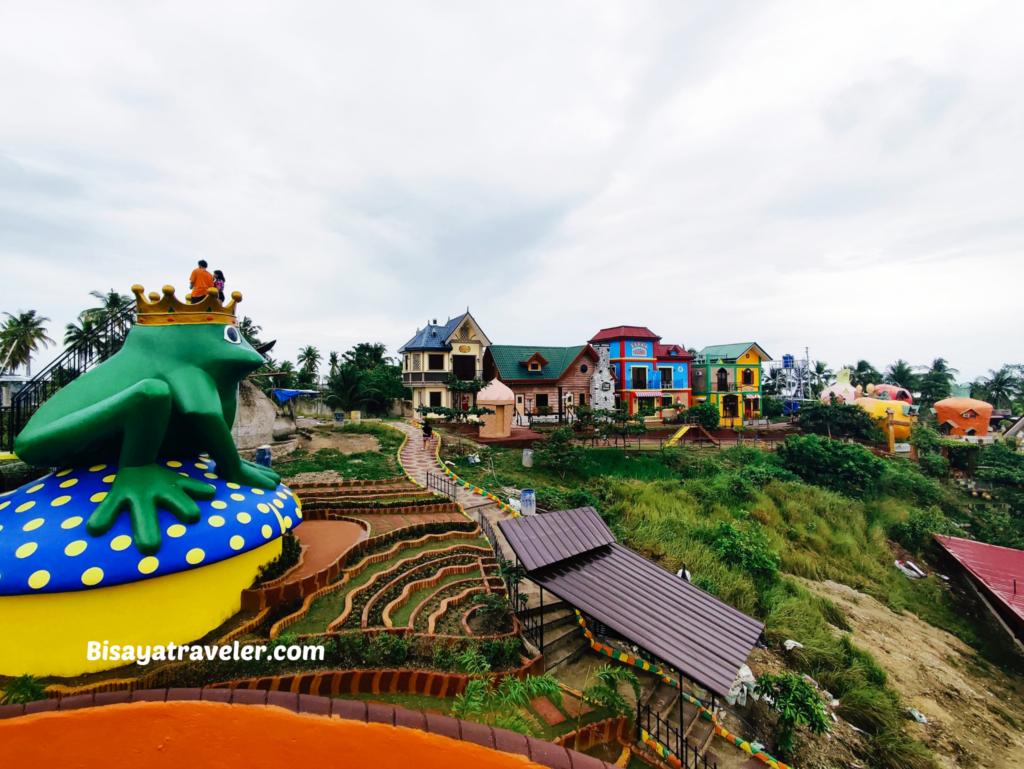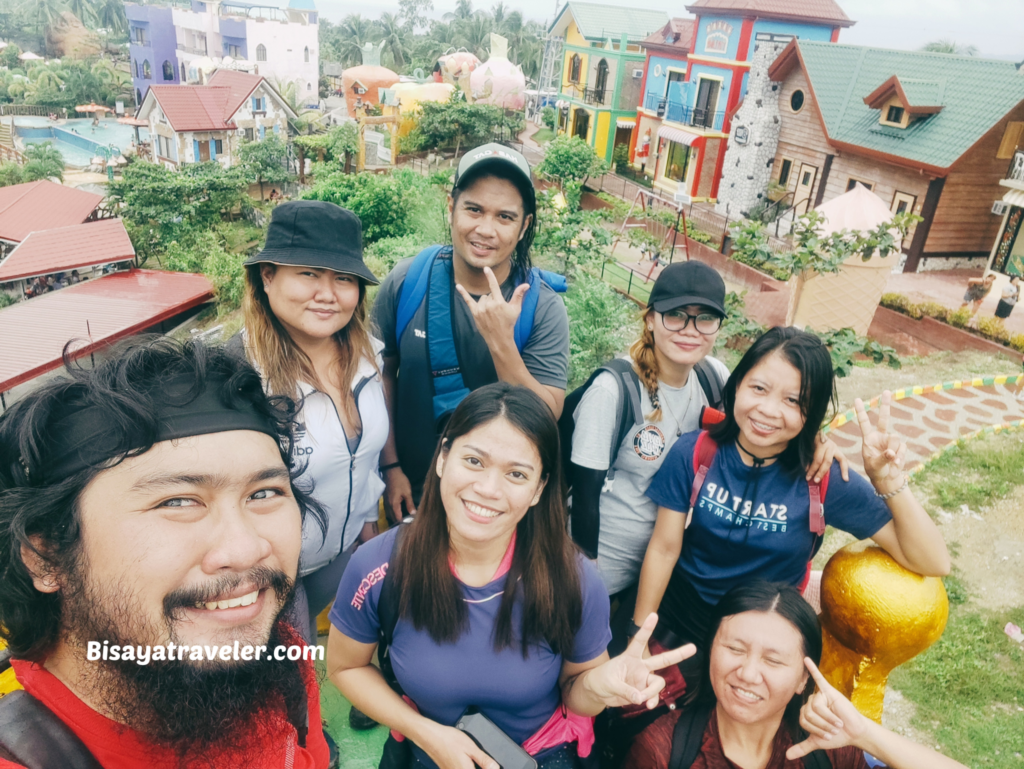 Somehow, we felt we were transported into a magical realm of spirits and a family-friendly theme park.
It was like we were at Enchanted Kingdom or Disneyland.
And sometimes, it felt like a scene in Spirited Away.
Even if it was playtime, exploring this side of Enchanted Mountain Resort gave me valuable lessons.
While snapping pictures, I re-discovered the value of exploration.
Kids learn and grow through exploration.
Exploring is a fantastic way to gain new perspectives and discover something about yourself.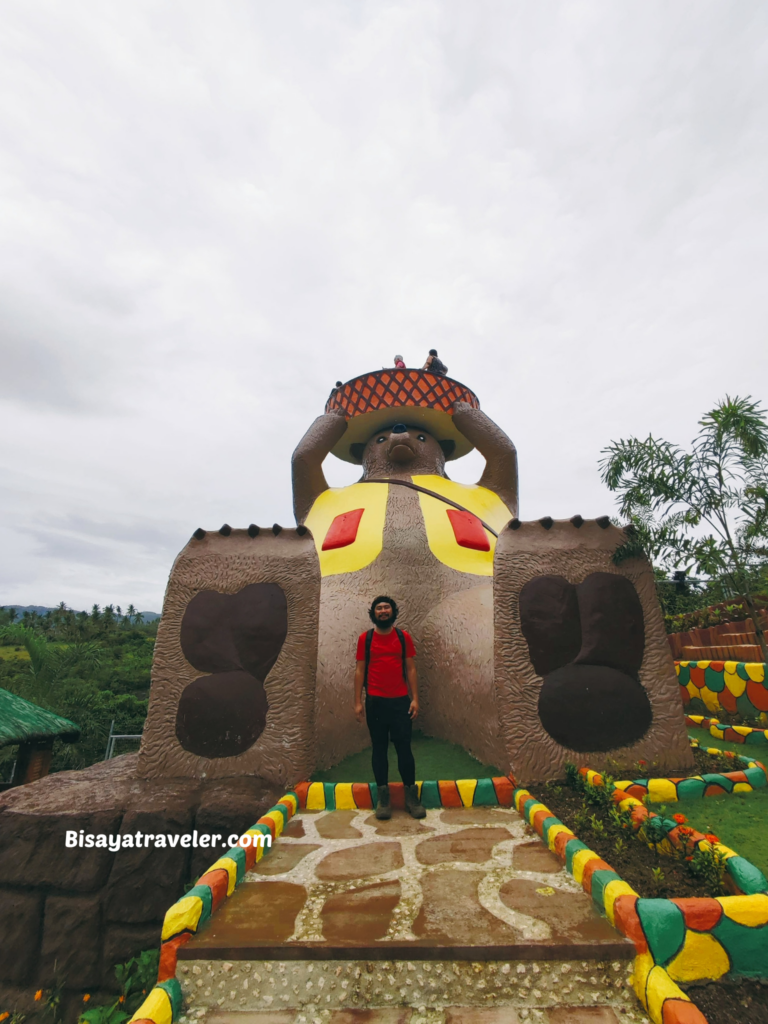 When you get out of your daily emotional, mental, and physical environments, you'll gain insights you've never discovered.
Take it from me.
I never knew I could learn so many things from a kiddie wonderland like Enchanted Mountain Resort.
And that's why I'm inspired to write this blog about Enchanted Mountain Resort.
From the statues, we crossed the hanging bridge of Enchanted Mountain Resort.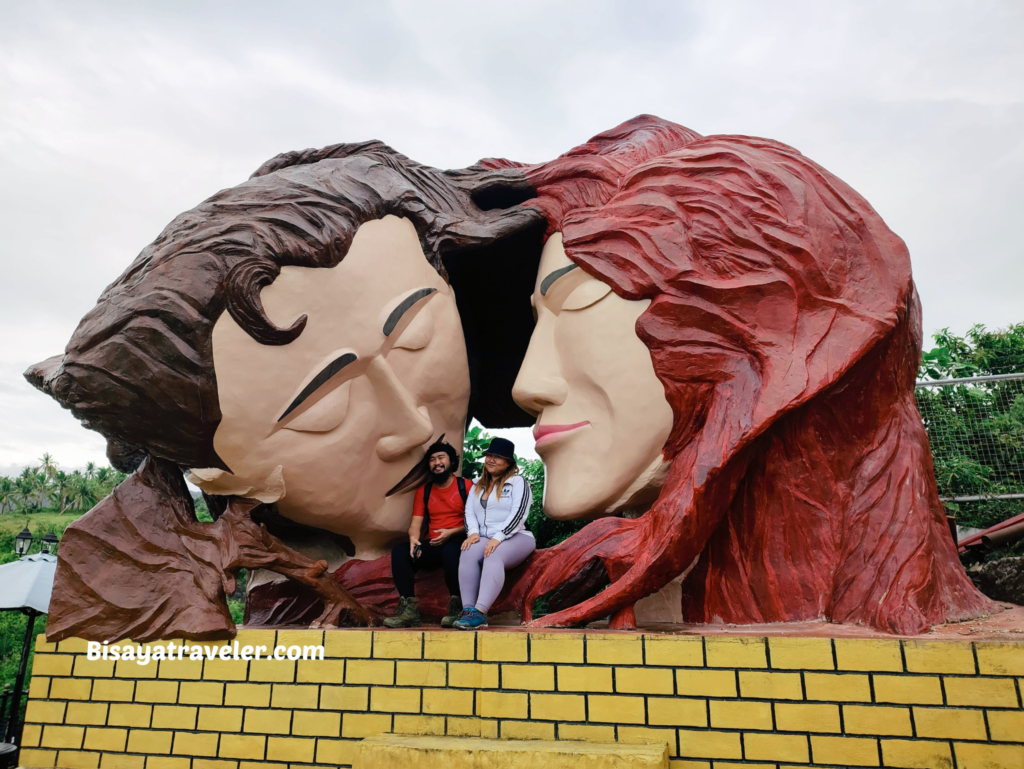 And boy, it was a crazily fun and dizzying experience.
I did have fun crossing it with these people.
As I've said, I enjoy every minute of my adventure with these friends.
Wonder
As we crossed the bridge, we saw the pools of Enchanted Mountain Resort.
From afar, these pools look fun and enticing.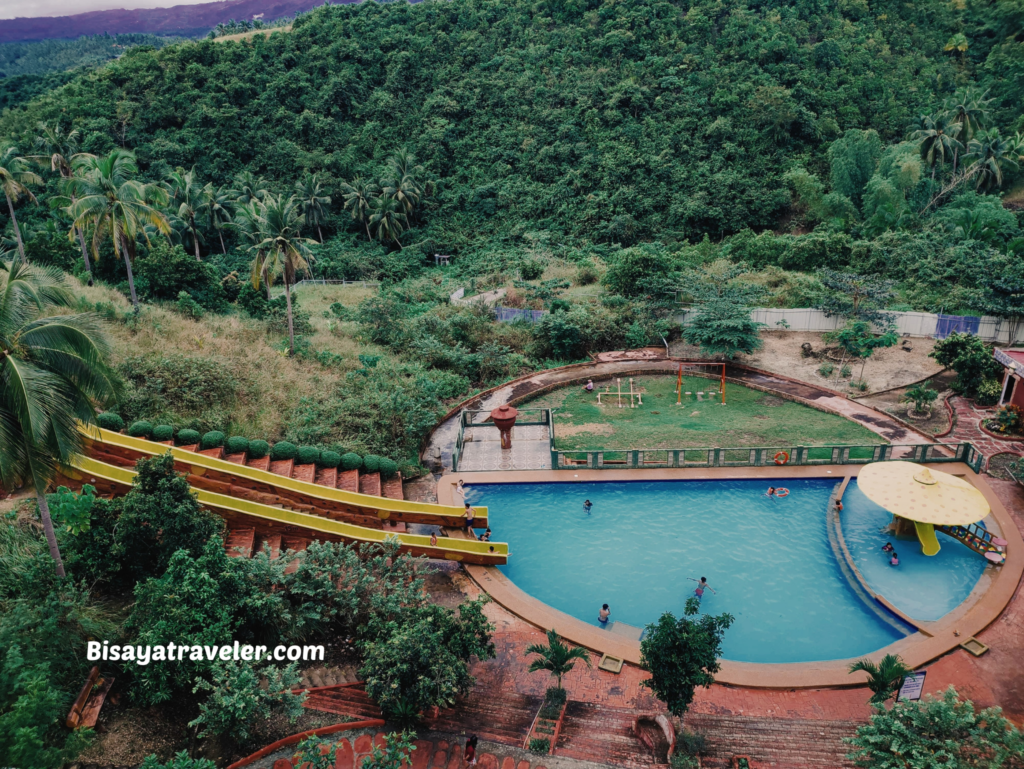 I wondered what it would feel like to dip in Enchanted Mountain Resort's pools.
Suddenly, I had a lightbulb moment.
The bridge and pool reminded me of how kids wonder about almost everything.
I honestly think "wonder" is an essential tool for kids and adults.
When we wonder and ask questions about everything, we remain interested and curious about everyone and everyone around us.
We look for possibilities and challenges. And that can lead to innovations and growth.
After that dizzying experience, we changed clothes and began hiking to the highway.
Be carefree
Although we've completed our trip to Enchanted Mountain Resort, our day was far from done.
As always, we took the more scenic and challenging path to our destination.
We didn't take the easier-to-navigate road to the highway in Dalaguete.
Instead, we searched for trails on Google Maps that would lead us to the main road.
We did get lost on our way to the highway from Enchanted Mountain Resort.
Yet, surprisingly, it wasn't a stressful experience.
When you let go of all your regrets, doubts, and fears, you won't feel pressured and stressed.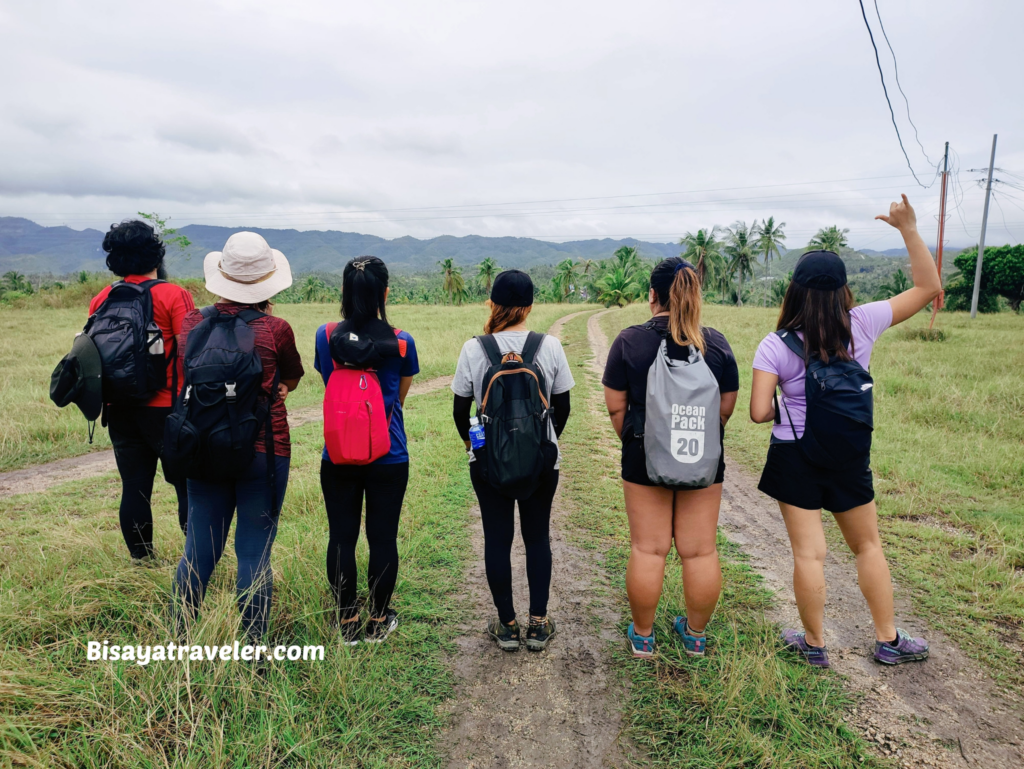 And eventually, we ended up at the place where our bus had stopped earlier.
And did I mention that being carefree makes decision-making easier?
Happiness is a choice
It was a hell of a day exploring Katampuko Peak and Enchanted Mountain Resort.
Despite the rain, there was no shortage of fun on this hike in Dalaguete.
Somehow, it reflects how kids face adversities and unfavorable situations.
Kids are always happy, and their mood is up to them.
Raining outside?
Kids love to splash, dance, and play in the rain.
Dealing with power shortage?
Children, in reality, don't need gadgets to be happy. With their active imagination, they can turn unfavorable situations into fun experiences.
Happiness is a choice for kids.
Happiness is also a choice that we, adults, can make at any time in any situation.
Truthfully, I have a million reasons to be depressed.
In recent weeks, I've dealt with so many problems.
My father's death has been a lasting blow and an intense experience.
But guess what?
Today, I choose to be happy.
With inner peace, I know there are positives in the aftermath of every storm.
At least I felt like a kid today and escaped the world full of paperwork, responsibilities, and toxic grown-ups.
And at least I felt like a child again when my father and I had a few wonderful moments.
I choose to be happy and will do things that way, even when the storms swirl and the seemingly endless downpours.
How much is the entrance fee for Enchanted Mountain Resort?
PHP 70 for sightseeing and picture-taking.
PHP 150 per adult for pool use on weekdays (20 percent discount for senior citizens)
PHP 75 per kid (7 years old and below) for pool use on weekdays
PHP 200 per adult for pool use on weekends and holidays (20 percent discount for senior citizens)
PHP 100 per kid (7 years old and below) for pool use on weekends
Infants can enter for free
Cottage rates at Enchanted Mountain Resort:
Big Leaf Cabana (8 to 10 people): PHP 900 a day
Leaf Cabana (up to 6 people): PHP 500
Flower Cabana (up to 6 people): PHP 500
Garage and motorcycle fees at Enchanted Mountain Resort:
Room rates at Enchanted Mountain Resort: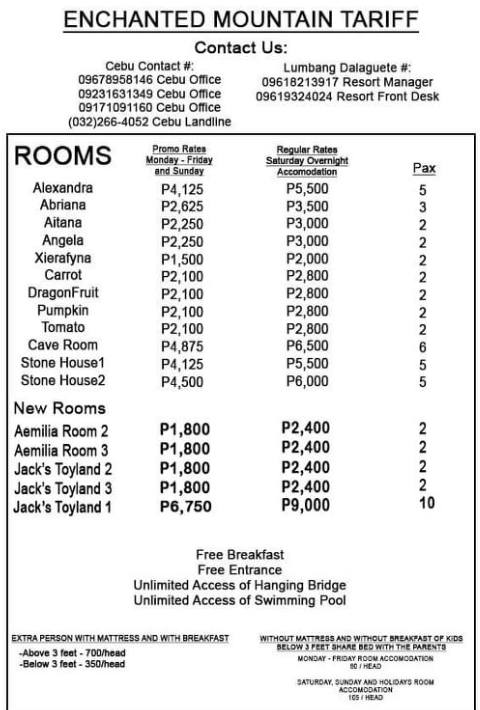 How to get to Enchanted Mountain Resort
By commute
Take a bus ride bound for Dalaguete, Oslob, or Alcoy from South Bus Terminal. Then, ask the conductor to drop you off at Casay Beach Club. Travel time is about 3 hours, and the fare is around PHP 150.
Once there, take a motorcycle ride to Enchanted Mountain Resort.
I'm not sure about the fare, but it's likely around PHP 60 to 150 per person per ride.
By car
The exact location is Lumbang, Dalaguete, Cebu. Avoid using Waze since it will lead you to Barangay Tuba, where the road is a bit rough. It's best to use Google Maps.