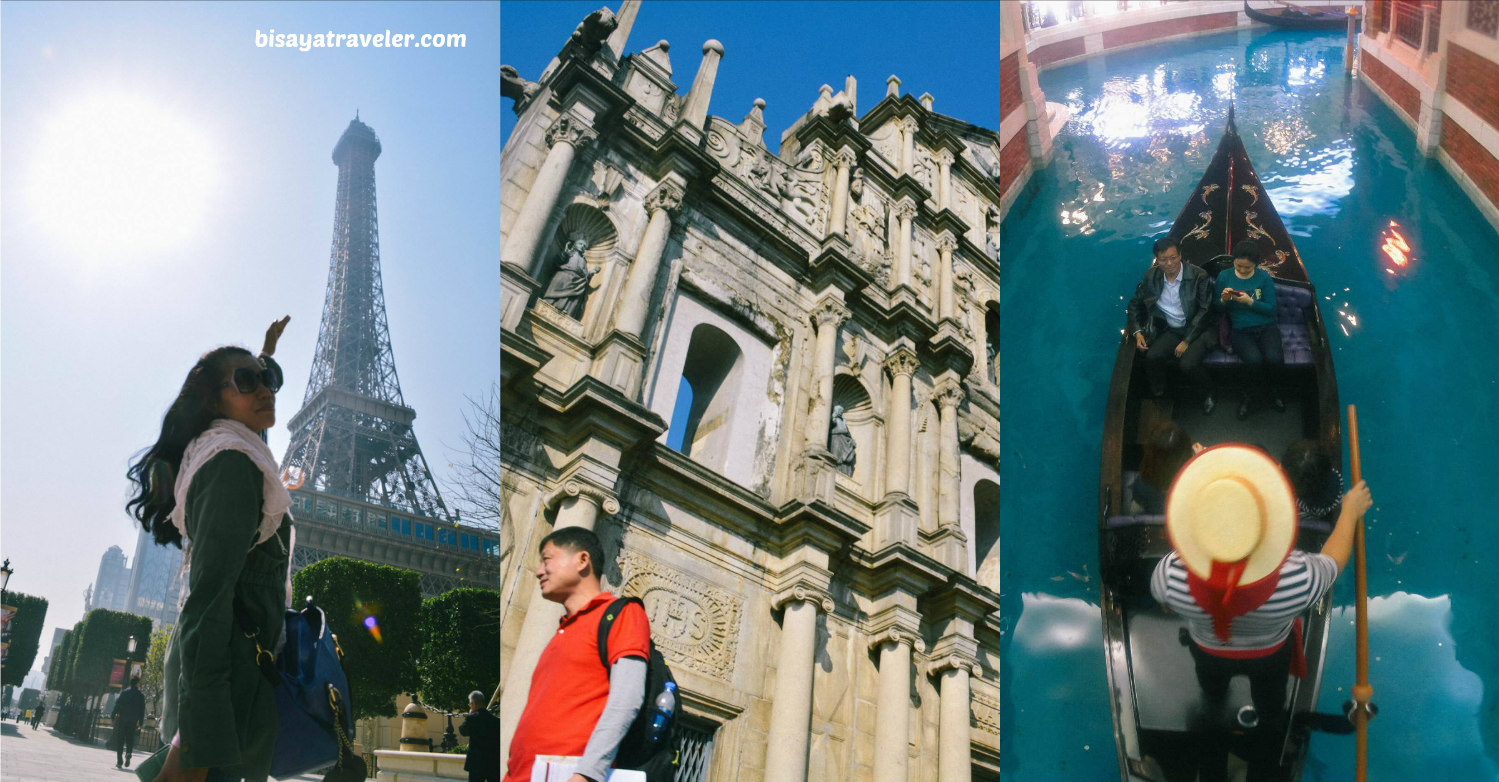 Macau: A Sweet Taste Of Europe In The Orient
Macau, even though it's just a swift ferry ride away from Hong Kong, feels like a world away from the bustling streets and gleaming skyscrapers of "Asia's World City". As the oldest European settlement in the Orient, Macau flaunts lovely touches of Mediterranean Europe with its colonial pastel-colored buildings, narrow cobblestone streets and grandiose churches. What's more, it has a bunch of ritzy casinos with awe-inspiring replicas of some of the most beloved landmarks in Europe. Indeed, we felt like we were standing on European grounds, as we wandered around Macau for a day.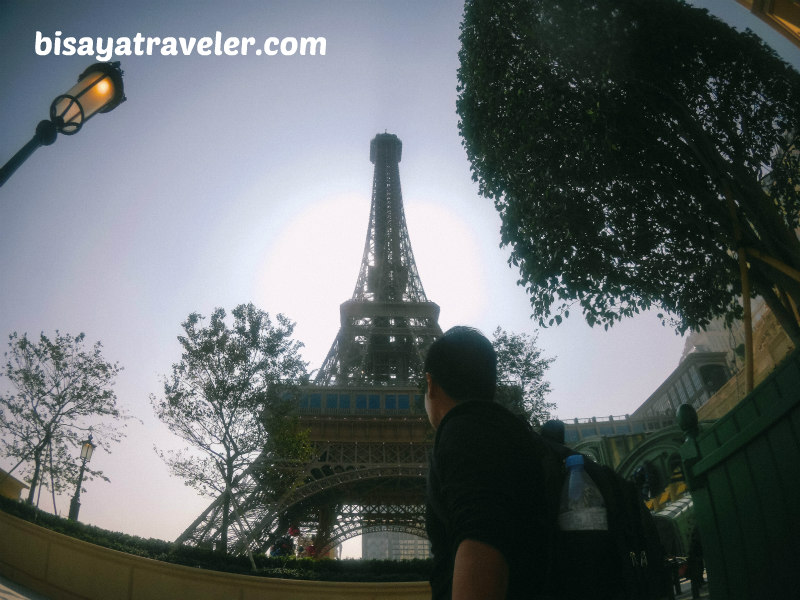 Our side-trip to Macau was, as far as I'm concerned, the ultimate way to end our getaway in Hong Kong on a high note. While there were still plenty of other things to do in Hong Kong, me and my wife just couldn't pass up on the opportunity to experience the extraordinary grandeur of the so-called "Asia's gambling Mecca". And yes, Macau lived up to our expectations, sweeping us into bliss with its intricate architectures, sweet scents, jaw-dropping modern-day diversions and laid-back atmosphere.
Our Macau side trip
Our trip to Macau started with a meet-up with Mae – my childhood friend and relative who now lives and works in Hong Kong. We, then, rushed to Hong Kong-Macau Ferry Terminal via MTR, to catch a ferry ride to Taipa, Macau. After purchasing our tickets, we went straight to the immigration and custom counter where we pass through all the formalities with ease.
We took the Cotai Water Jet as our vessel to Macau. In some ways, it's pretty similar to the fast-crafts plying the Cebu-to-Tagbilaran route. However, the Cotai Water Jet is bigger, faster as well as more spacious and comfortable, when compared to its Filipino counterparts.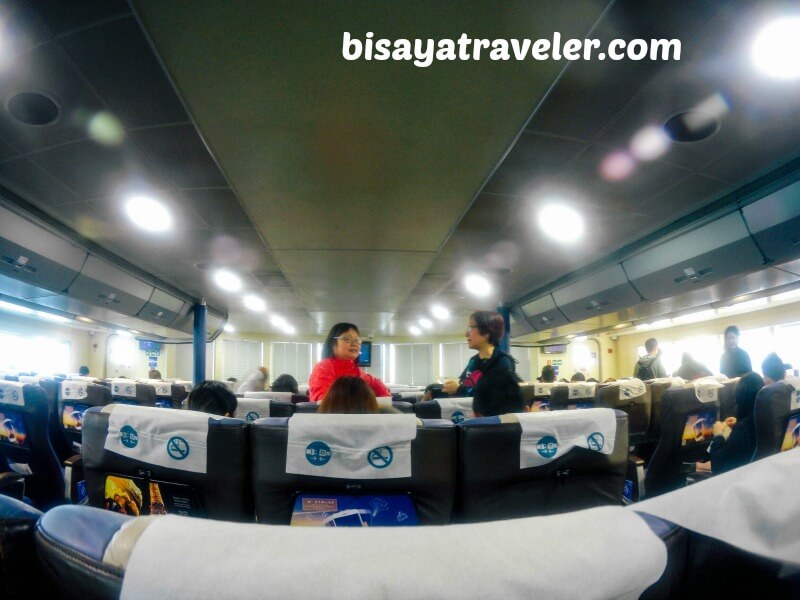 For more information about their schedule and rates, be sure to check out their website.
From Hong Kong, we arrived at the Taipa Ferry Terminal in just 55 minutes. Once we've passed all the standard immigration checks, we headed outside to the terminal where a bunch of complimentary shuttle buses operated by major hotels and casinos were waiting for us.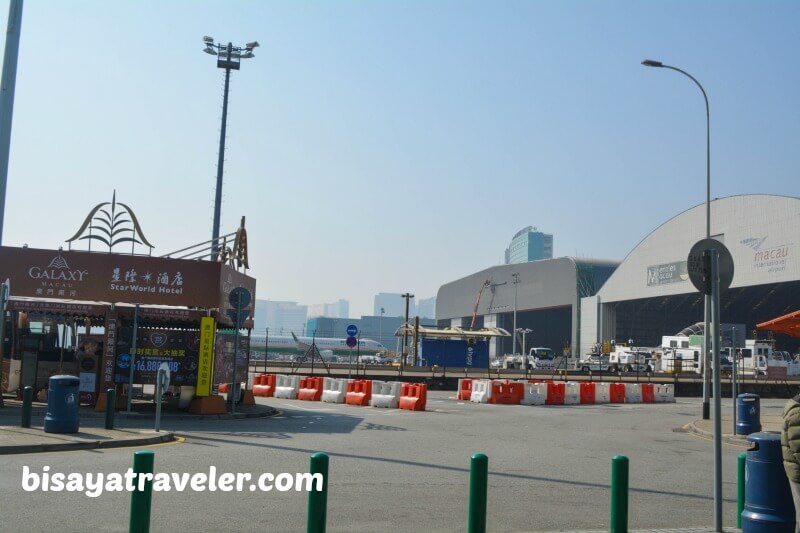 We didn't have a concrete travel itinerary because I didn't plan our Macau side trip thoroughly. I did a bit of research the previous night, but I was planning to explore the city with a loose itinerary. Sounds like a bad idea, right?
Mae had a blueprint of what to do, but we didn't follow it because we were all mesmerized by the striking photos flaunted on The Venetian's shuttle bus. In Mae's original plan, we were supposed to drop by the Ruins of Saint Paul's first, and explore the European-inspired casinos later on.
So, we enthusiastically hopped on the free bus ride bound for the Venetian. Even though we were not sure of what we're doing, we were pretty optimistic and relaxed.
In just a few minutes, we arrived at the Venetian – the place where the Filipino boxing icon Manny Pacquiao fought Chris Algieri and Brandon Rios. As the free shuttle service was making it way to the main trance, we saw a lush and flourishing garden hat evoked memories of scenes and pictures of France and Italy.
The moment we stepped inside The Venetian, we were all enthralled by its sweet distinct aroma and irresistible Italian feel. It's probably one of the sweetest and most delightful scents I've ever smelled in my life.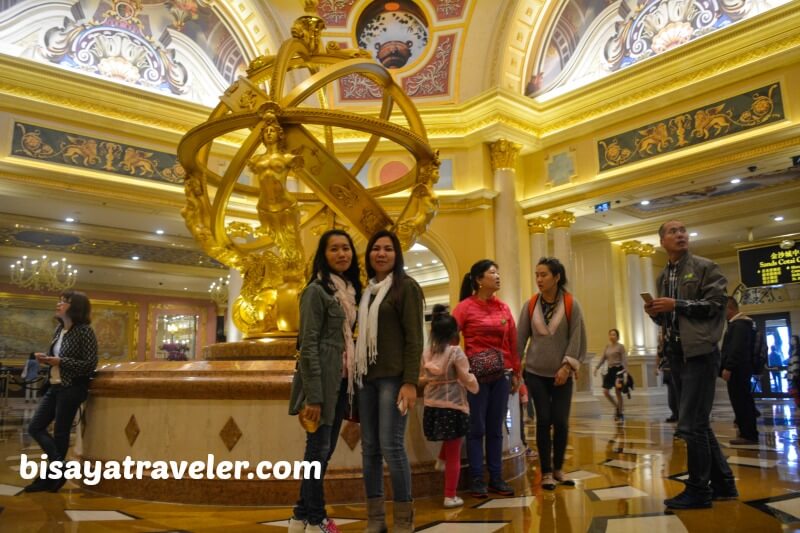 And the hotel's interiors were nothing short of amazing, wowing us with its heavenly frescoes and majestic features. Trust me, it totally feels and smells like Europe inside this world-famous hotel.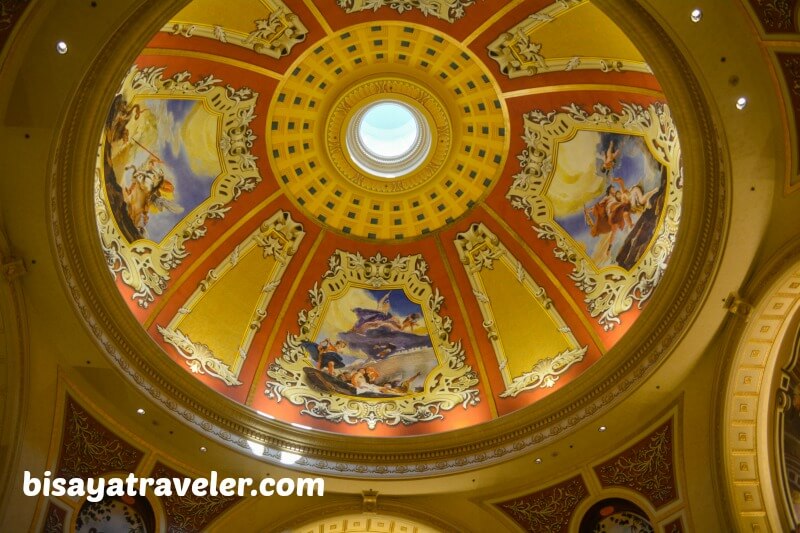 We got lost initially, as we searched for the photogenic Venetian Lagoon. Thankfully, with the help of a friendly Filipino employee, we managed to locate one of our most anticipated spots in Macau.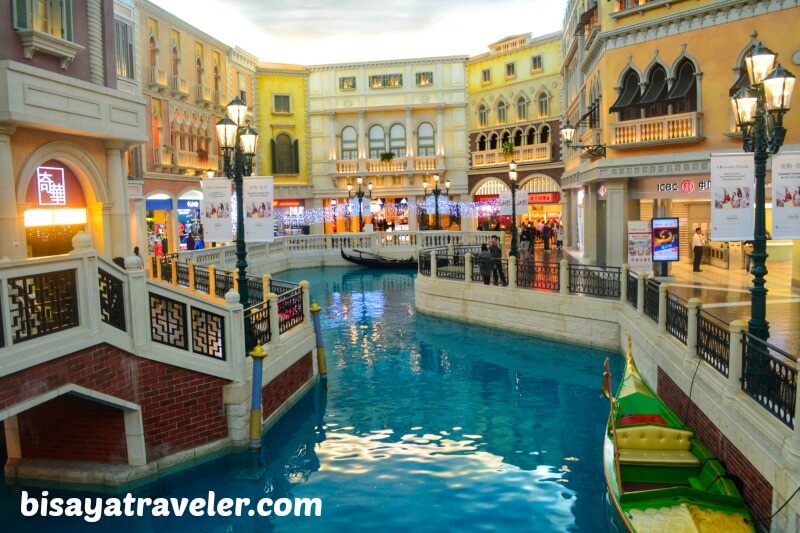 We didn't take the gondola ride (the price is too expensive for me), but we still enjoyed every minute of our sojourn here. Everything, from its man-made sky to its bridges, was designed to make the whole place look like Venice.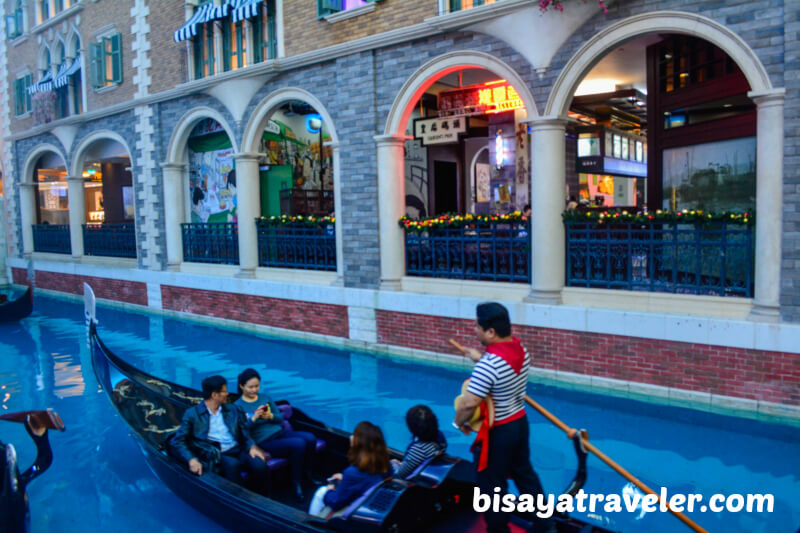 Strolling along the artificial canal gave us a feeling that we were walking in a European city. In addition, there performers and actors, dressed in Venetian costumes, to greet and entertain all its visitors, adding a more festive feel to the area.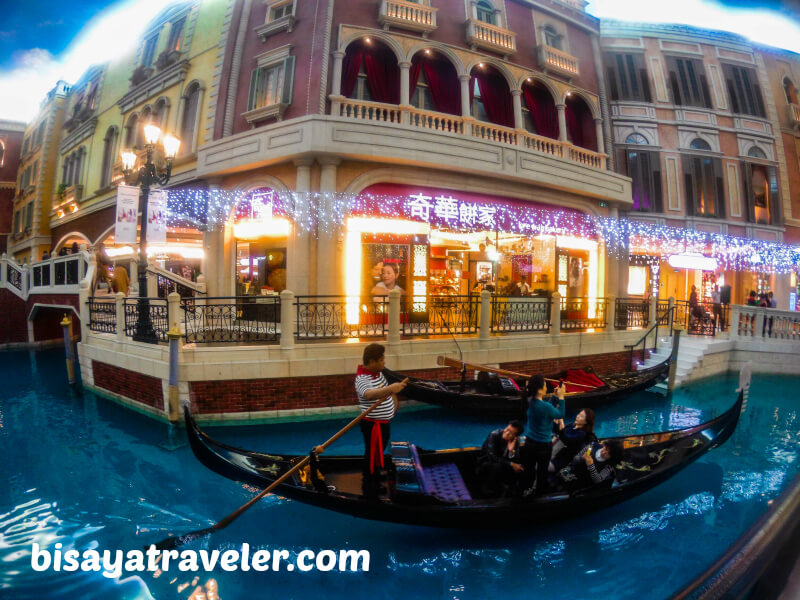 There were plenty of Filipinos working in this part of the Venetian as well, including the singing gondoliers. As a matter of fact, one of them threw his first on the air and joyfully screamed "kabayan", while I was taking a picture of him.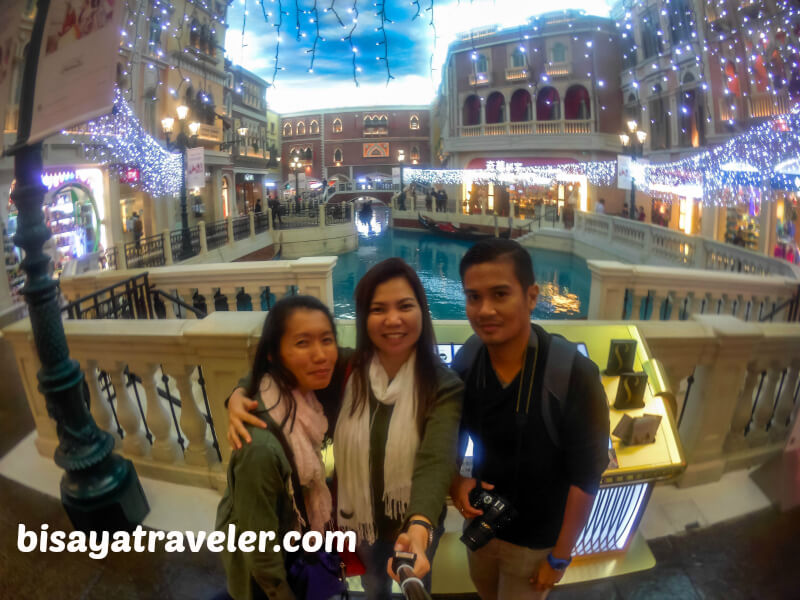 As much as I want to spend a few hours here, we had to march on to our next stop. But, since we didn't have an itinerary, we just followed our instincts, and made out way to the nearest stunning landmark in the area, which as The Parisian's steep Eiffel Tower.
The whole Venetian complex is so enormous that we got lost momentarily. Ultimately, we were back on track, thanks to the English signs pointing us to the direction of the Parisian.
And the tower looks good or even better that we usually see in pictures. Even from afar, you'll be stunned by the sheer size and beauty of this towering landmark.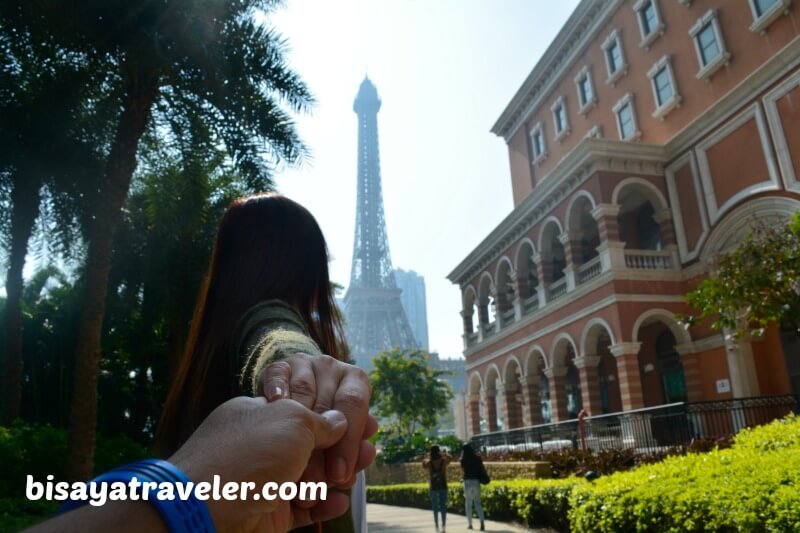 I've never seen the original Eiffel Tower in Paris, but I must say it's a breathtaking sight that could leave you speechless. And with the winter season setting in, it really felt like I was in Paris.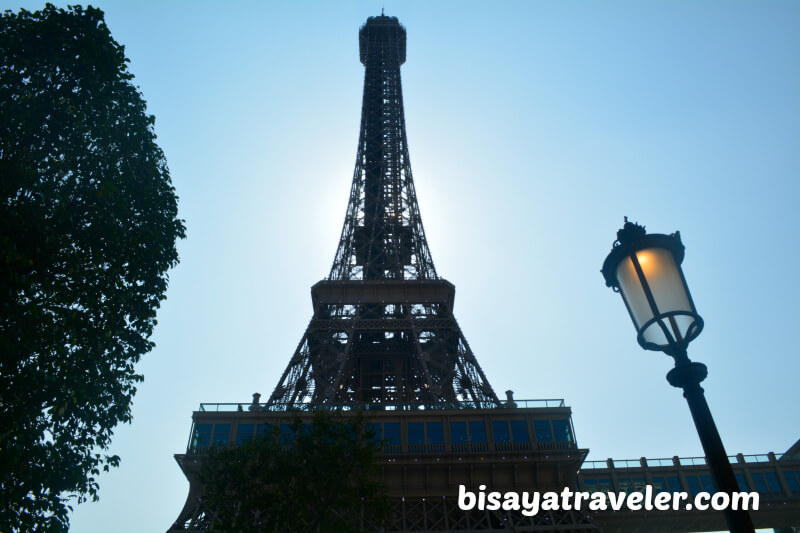 We were all having fun, when all of a sudden, Mae had some bad news for us – she lost her Octopus card, as we were all enjoying the sights in this side of Macau.
We scoured the grounds of the Parisian, but we couldn't find any traces of the missing card.
Eventually, we gave up, and focused on what to do next for our quick day trip to Macau. Upon the recommendation of a fellow Bisaya passing by the area, we took a short ride to another World-Class Resort destination – The Galaxy Macau.
At first, I wasn't overly impressed by the Galaxy Macau, in spite of its lavish exteriors. As we pass by one of the hotel's entrances, all I saw was an elegant hotel with extravagant decors that may seem ordinary by Filipino standards.
It was already past 12 noon, and with a trio of grumbling stomachs and weary knees, we decided to eat our lunch at KFC inside the hotel.
Once we've finished our lunch, we moved our way to the lobby, where a spectacular 5-minute show was waiting for us.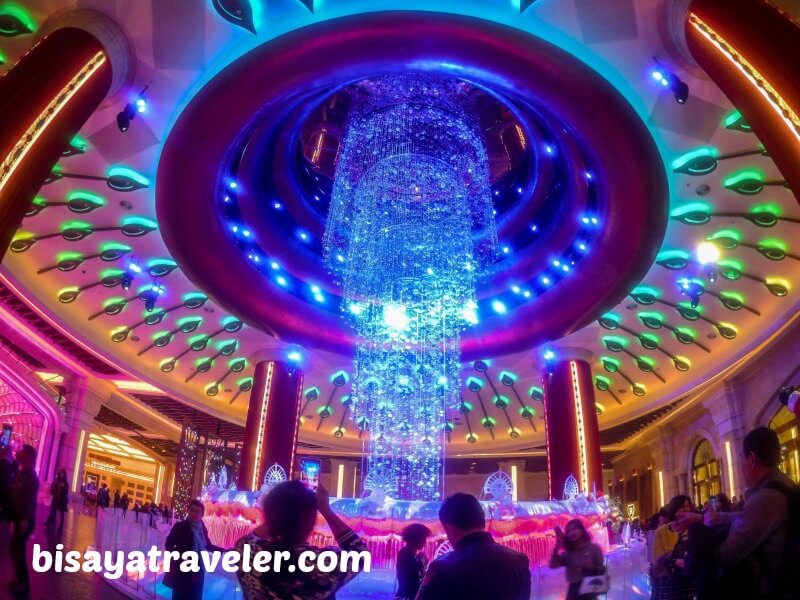 As for the show, it was by far one of the most amazing things I saw in our recent trip in China. After all, it is a bright and vibrant lights, sounds, water and visual show that featured a gigantic 3-meter tall diamond.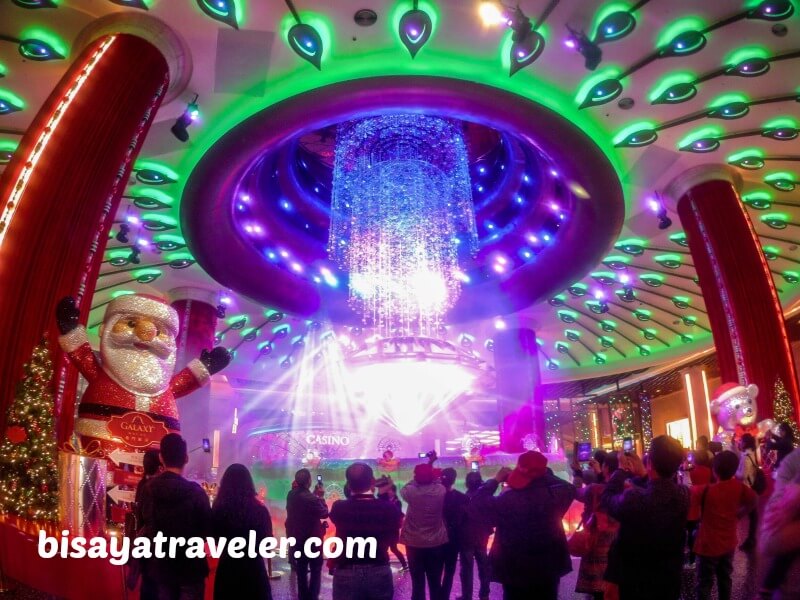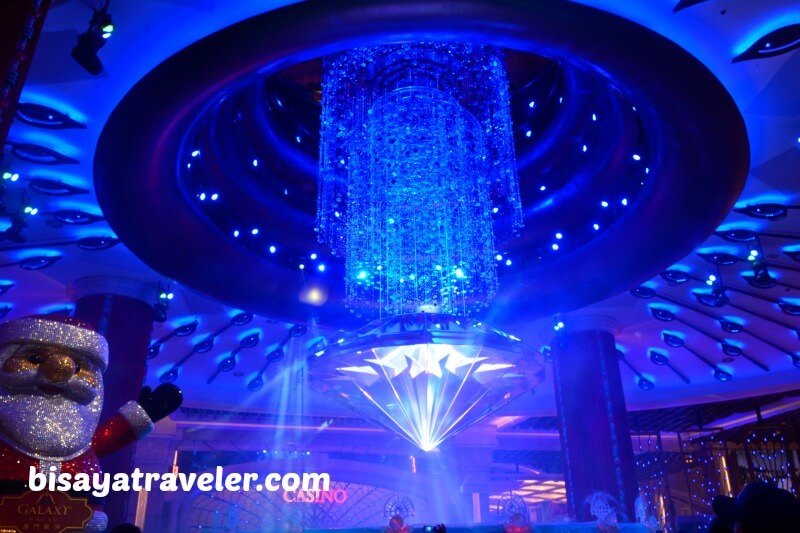 After the show, we hustled to the nearest bus stop, to get a ride to the nearest stop to the Ruins of Saint Paul's. But, the signs were confusing and Mae's internet connection was a bit spotty. Luckily, there were tons of Filipinos around who gave us a helping hand, until we arrived at our destination.
There was one Filipina who even went out of her way, just to lead us to the Ruins of Saint Paul's. I couldn't remember her name, but if you're reading this Ate, I'd like to say thank you for all your help.
From cobblestone streets to colonial builds, the path to the ruins was indeed very European-like. If only we had enough time in Macau, I'd spend a few hours here, just admiring the buildings and soaking in the atmosphere.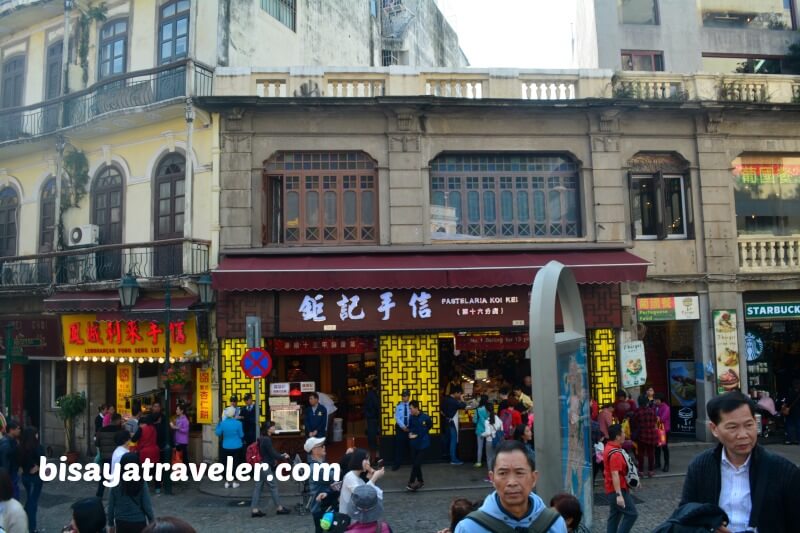 Finally, we reached the Ruins of Saint Paul's, which was full of tourists from all corners of the world. Honestly, I was slightly disappointed with the site, because it looks so good in pictures. Not to mention, I've seen a whole lot of historic churches that look like the Ruins of Saint Paul's in the Philippines. Except for its one-of-a-kind façade, it looks just like our 17th century churches.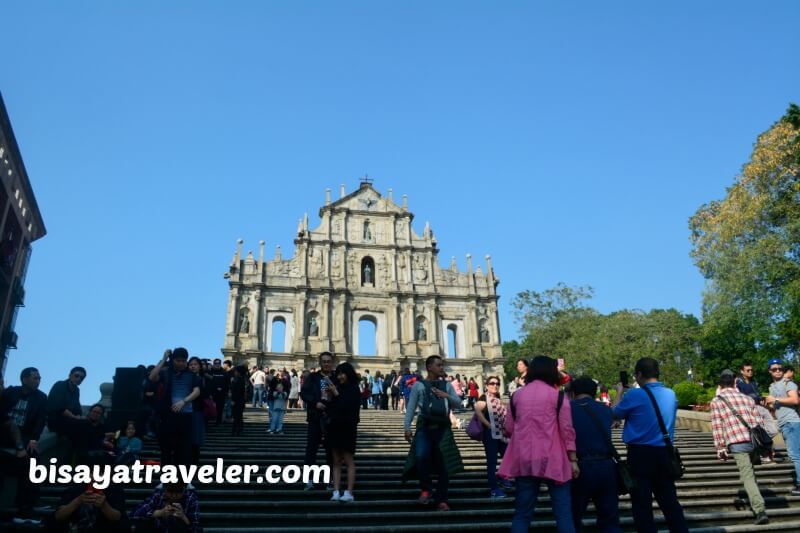 I briefly lost sight of my wife and Mae in the sea of people, as I was shooting pictures of the ruins. I went up and down the stairs, searching for them and feeling so worried because both my passport and return ticket were inside my wife's bag.
Thankfully, they saw me, after a while.
We, then, began to travel to the main street to get a taxi ride to the terminal. Along the way, though, my wife saw a stall selling a cluster of tasty egg custard tarts. She bought a whole box, which we gave to one of wedding's sponsors – Tita Doris.
We did reach the terminal in time, through a speedy taxi cab. We went back to Hong Kong with big smiles, and capped off our day with a hearty dinner at Uncle 4 Restaurant in Mong Kok. Quite a day!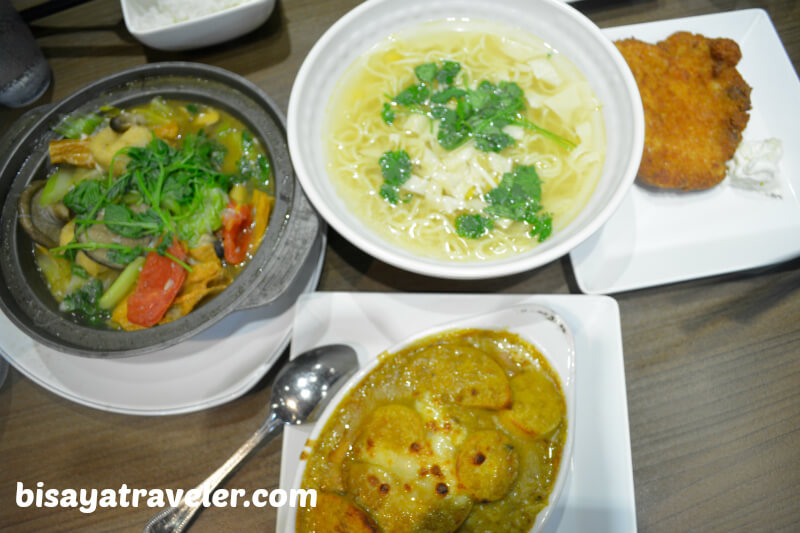 With Mae's busy schedule and our tight itinerary, we didn't get a chance to spend more time exploring the city of Macau. Still, it was quite a fun and unique experience brimming with pleasant moments. And besides, something's telling me that I'll be back again in Macau in the future.