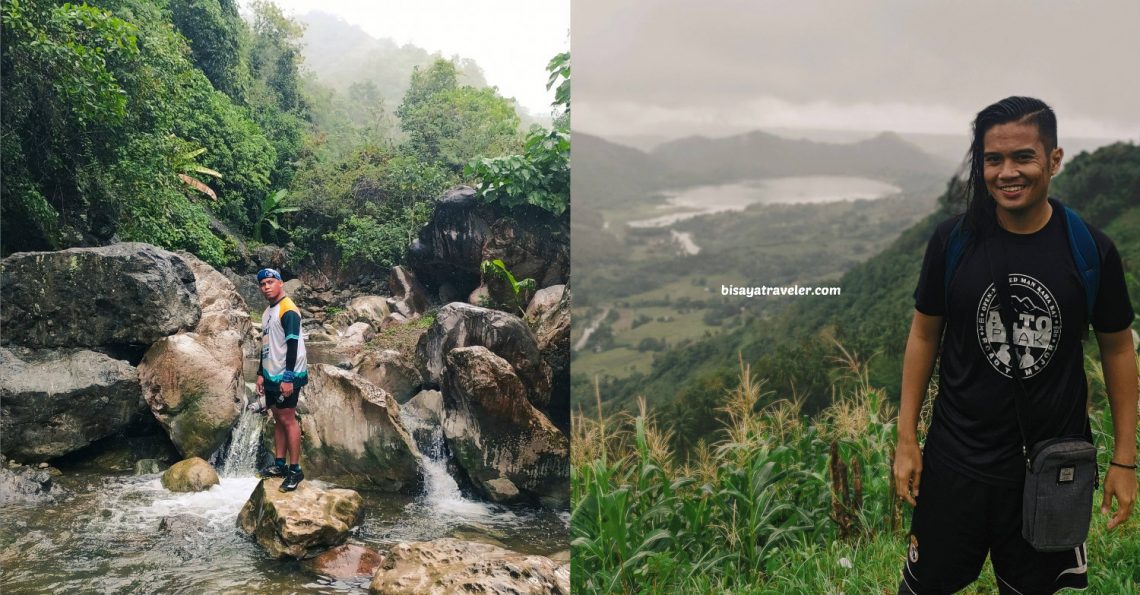 Gaas To Toledo: The Hunt For Insta-worthy Landscapes
The lush mountains of Gaas and Toledo are a sight that excites the senses. Picture-perfect and tantalizing, these landscapes offer a dose of optimism and an escape from the real world's crashing depression. Every time I hit the trails of Toledo and Gaas, I always return home with a gallery of Instagrammable snaps. In fact, the pictures of these places in Cebu are a sure-fire bet, when it comes to upping your Instagram game. And, more importantly, it usually craves my wanderlust and sense of adventure.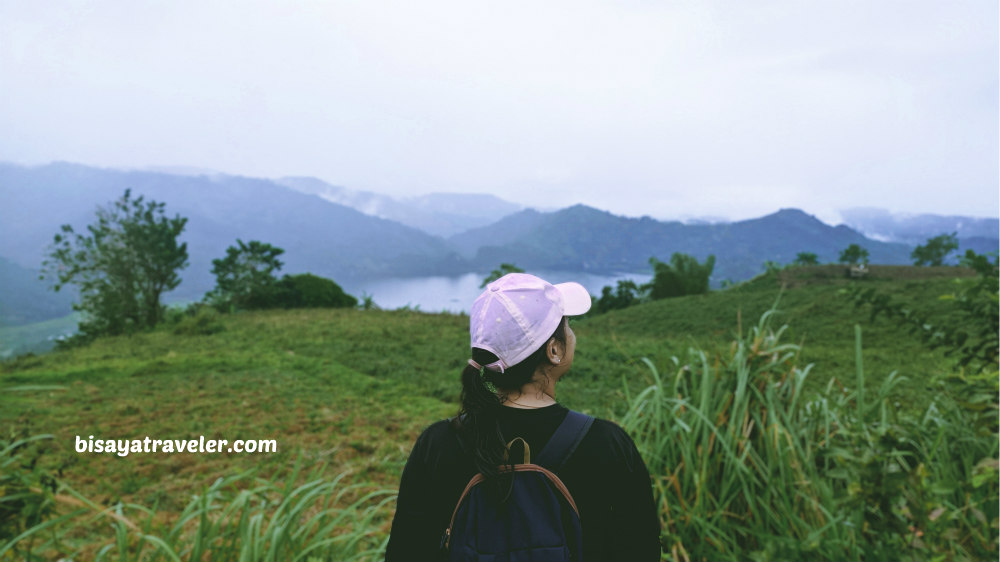 One of my fondest memories of these places in Cebu was the stunning sunset in Mount Tagaytay. With the striking shades of gold and my unique Vietnamese hat, it was truly an Instagrammer's dream.
As I was admiring Mount Kanlaon and the striking landscapes of Toledo, a downpour of possibilities and thoughts triggered my imagination.
Suddenly, I imagined myself gazing at the rolling hills and chasing the Instagram-worthy peaks of Gaas, Balamban, and Toledo.
I was daydreaming of hiking from Transcentral highway in Gaas to Toledo's Mount Tagaytay.
I know it's an offbeat route rarely hiked by local adventurers.
Still, I had to make it happen!
The Instagram-worthy sights on these places in Cebu are simply irresistible.
Not only would it be a fun-filled experience, but it would surely amp up my Instagram likes.
But, back then, I couldn't complete that route without any guide.
After all, my sense of direction was still a work of progress.
And, I didn't have the tools and knowledge to explore remote and unheralded paths.
A couple of years later, I attempted to hike to this route on my own. And, it turned into a fruitless pursuit of adventure in Balamban, Cebu.
Soon after, I brought a bunch of friends to uncover the trail from Gaas to Mount Tagaytay, Toledo via Manuto River. But, thanks to a crucial missed turn, we didn't get to reach Mount Tagaytay through this route.
And, finally, on my third attempt, I finished the Gaas to Mount Tagaytay route via the raging Manutu River.
With tons of unique challenges and obstacles, the hike was indeed the best way to kickstart our hikes in 2020.
My Gaas to Mount Tagaytay adventure
Like most of my Gaas adventures, our hike started with a rendezvous at the v-hire terminal of Ayala Cebu. There, I caught up with some of the adventurers joining my Gaas to Toledo hike.
Beboy, Dian, sir Juan, Cla-cla, Joy, Mark, Shan, and Grace were the folks who joined me on this exploration hike.
After a short, twisting ride, we arrived at the jump-off point of our hike: Biyernesan in Gaas, Balamban.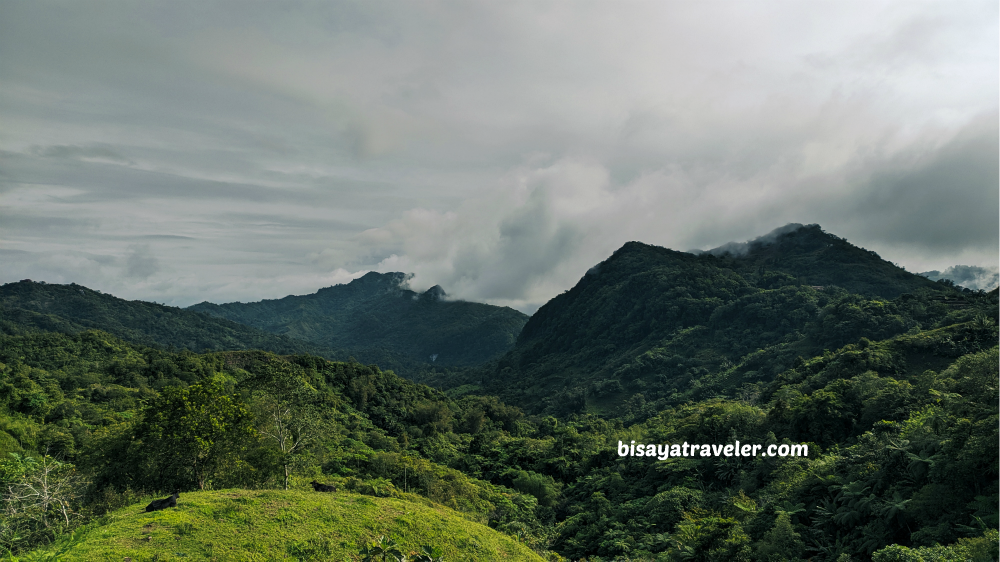 We then began our hike from Gaas, passing by a newly opened mountain resort. Days later, I found out that it was called "Evo Nature Camp". Soon, this mountain resort will dominate our social media channels in Cebu.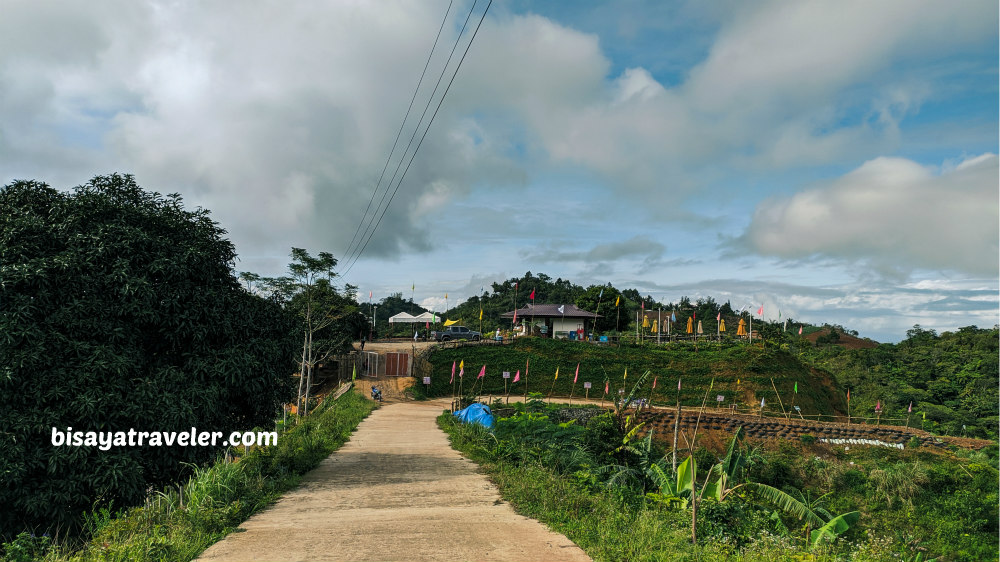 While we didn't spend a ton of there, the folks of the resort somewhat gave us an idea on our next adventures in Gaas, Balamban.
#nextadventure #newdestinations
Eventually, we arrived at the first Instagrammable spot on our hike to Mount Tagaytay from Gaas, Balamban.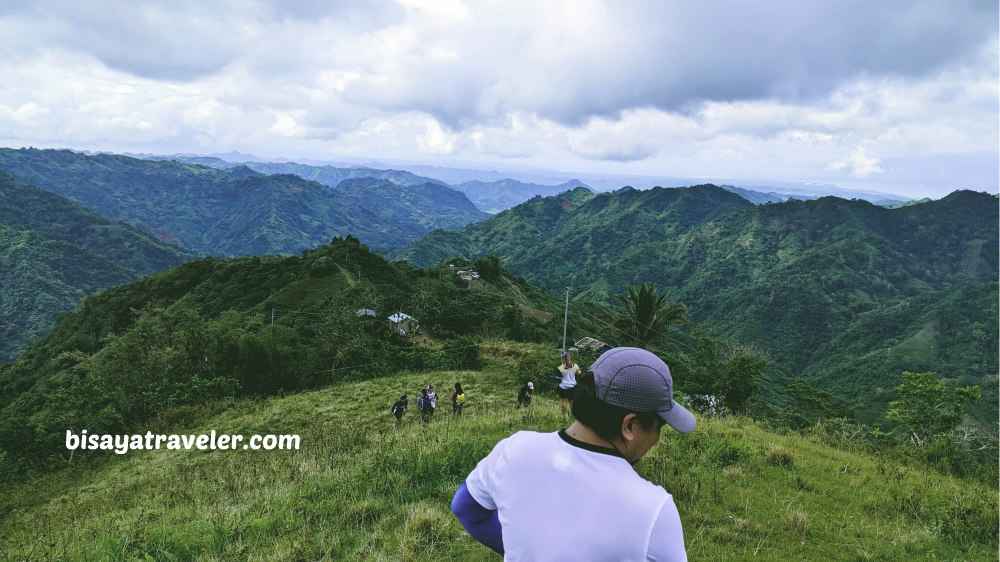 Scenic and breezy, the Instagram-worthy spot swept us into bliss with its fresh mountain air and gorgeous vistas of the mountains in Toledo, Sudlon, and Gaas.
Plus, it gave us a sneak peek of our hike's target final destinations: Malubog Lake and Mount Tagaytay.
Thrilled, we blitzed our way to Manuto River, passing by a ton of Insta-worthy spots.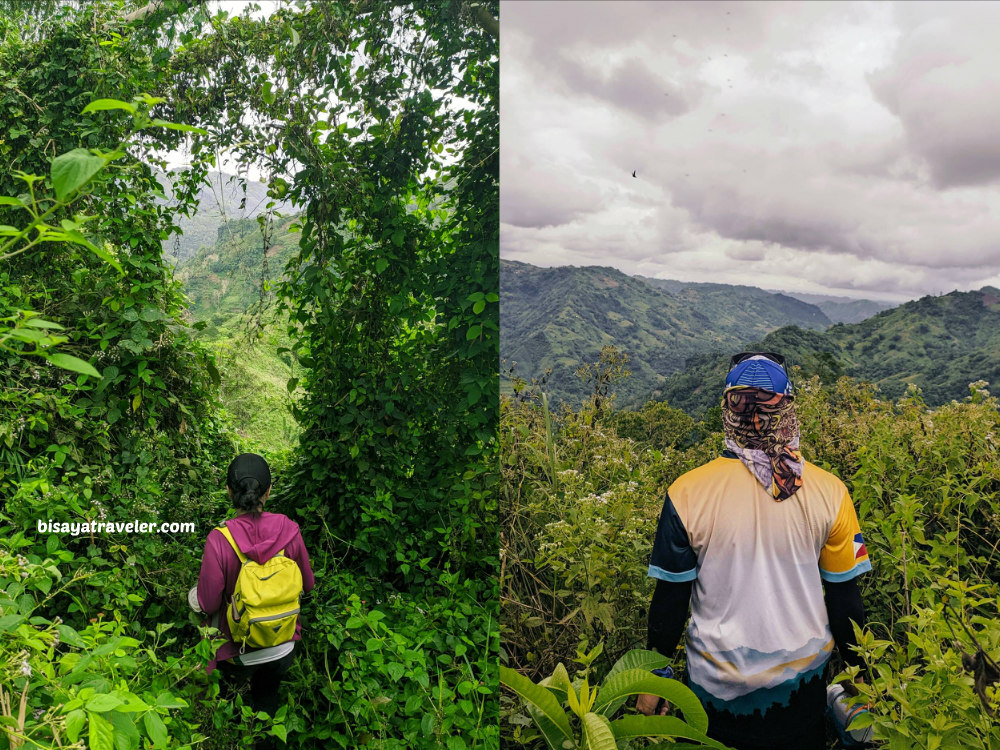 Like these flower beds.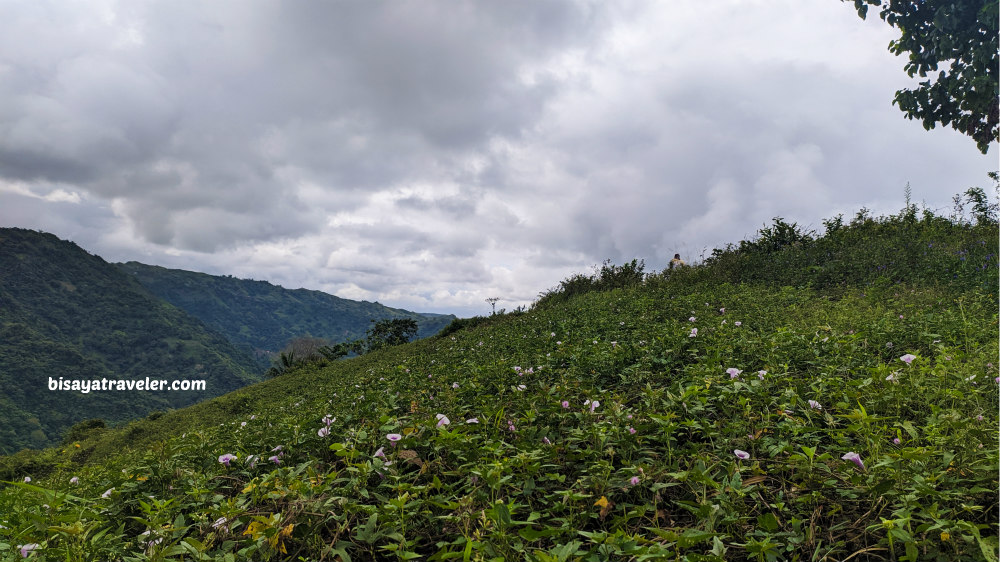 And, how can I forget this gigantic rock with a beautiful overlooking view of Manutu River?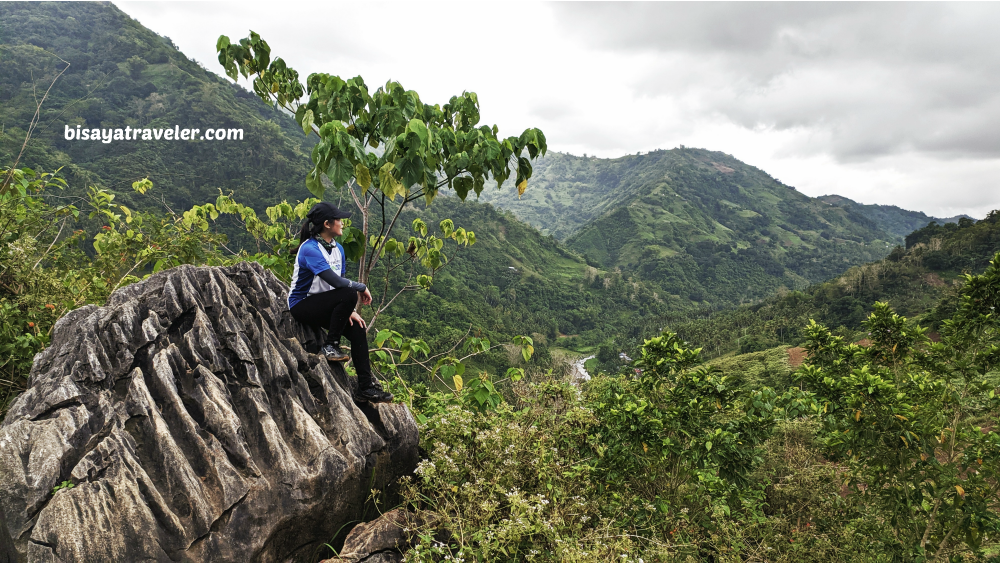 From this Insta-worthy vantage point, we hiked down to the river and found a familiar store where we ate our lunch.
Once lunchtime was over, we wasted no time, and went on our nature trip, hiking along the wondrous Manutu River.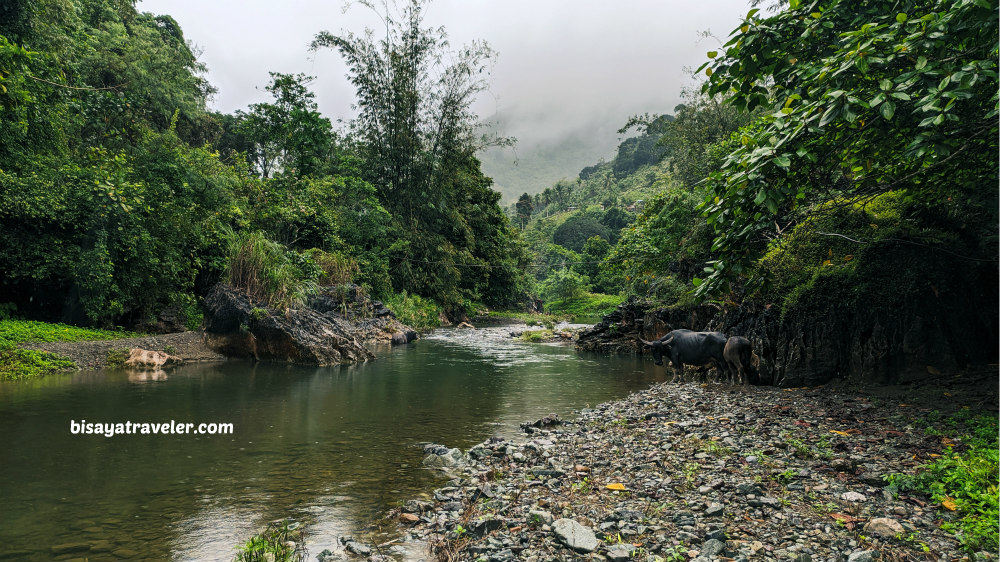 And guess what?
It was full of visually enticing spots! From its eye-catching and gigantic rock formations to its emerald waters, there was no shortage of Instagrammable sights on this part of our Gaas to Toledo hike.
We even found a stunning waterfall along the way.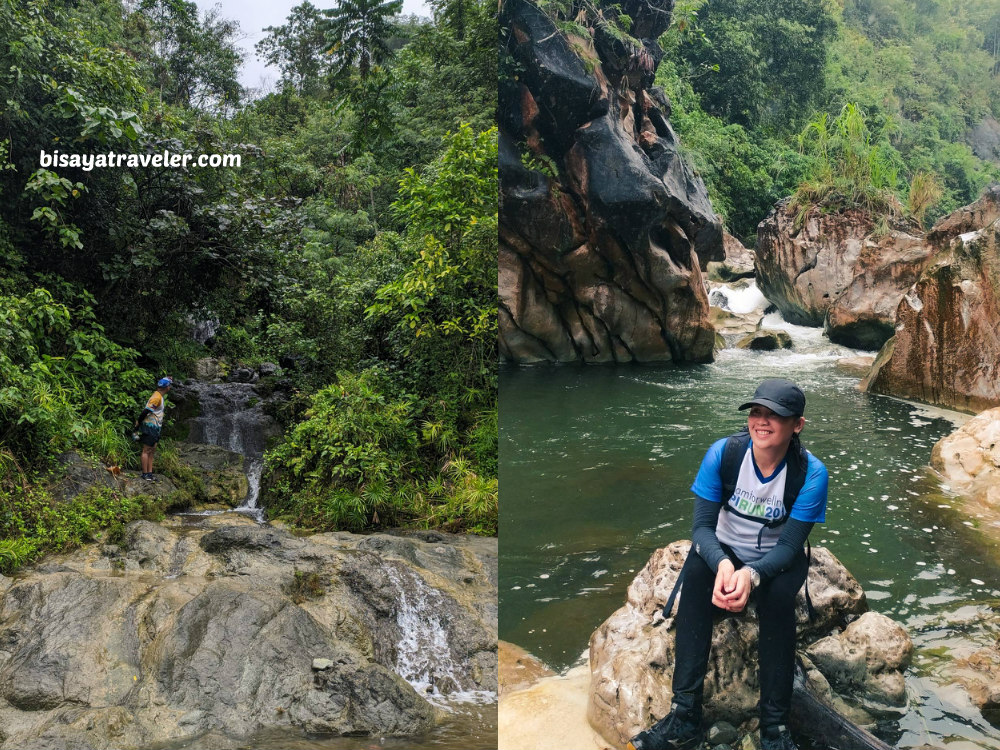 When hiked this path months ago amid a dry spell, this cascade didn't show up. Luckily, the waterfall made an appearance that day.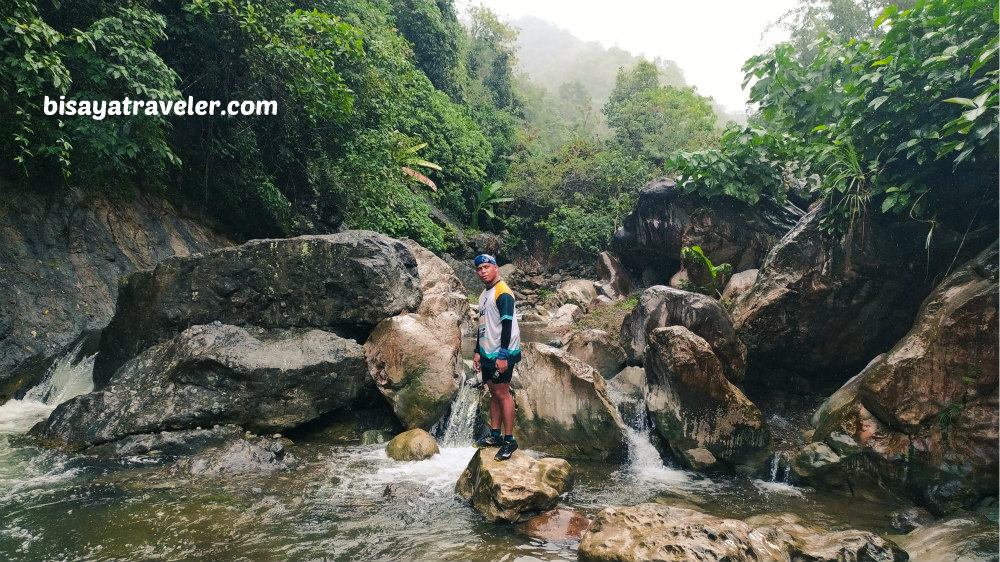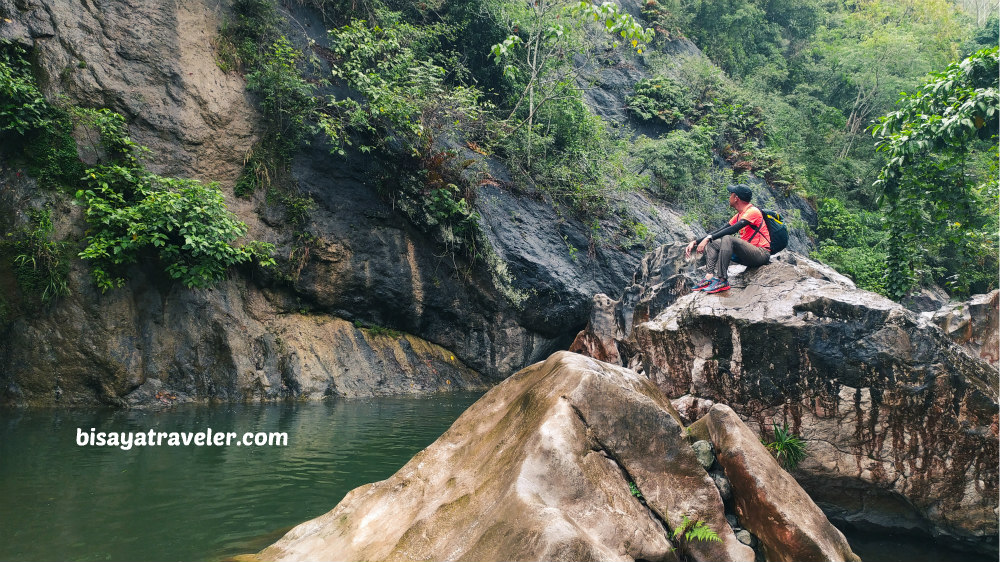 My personal favorite here is the T-rex, which, as you might have noticed, looks like a dinosaur's head.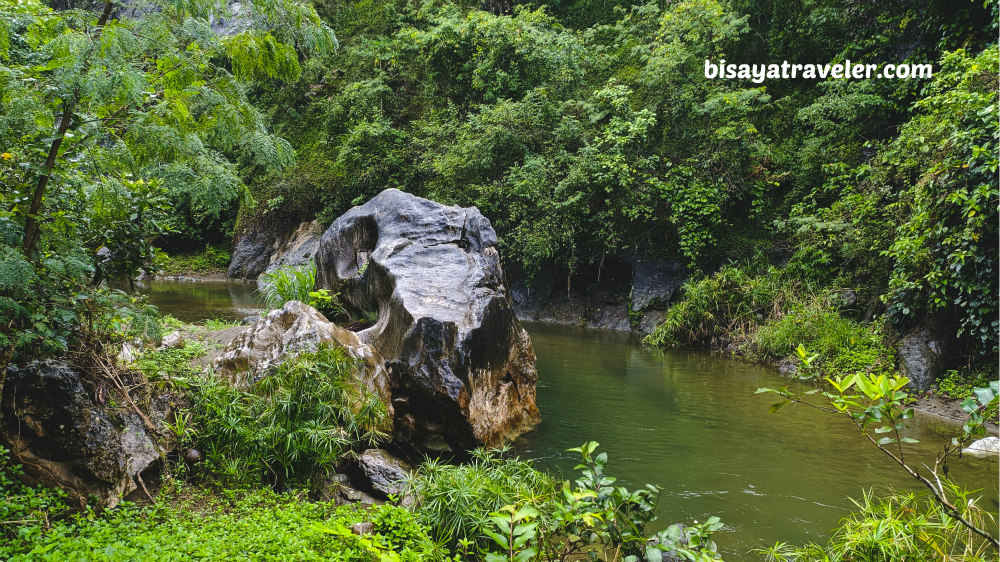 With momentum on our side, we climbed our way to one of the most photogenic and Instagrammable spots on our Gaas hike – Mount New Bucao.
We did spend a ton of time in Mount New Bucao, savoring the cold mountain breeze and striking views of Malubog Lake and the Gaas mountains.
As much as we love to spend more time in New Bucao, we had to keep moving on.
We had one more stop to cap off our Gaas to Toledo hike. And, that was Mount Tagaytay.
Full of enthusiasm, we paced ourselves, hiking the gorgeous trails of Toledo, until we reached our target destination.
And, it was such a satisfying and glorious feeling when we arrived in Mount Tagaytay.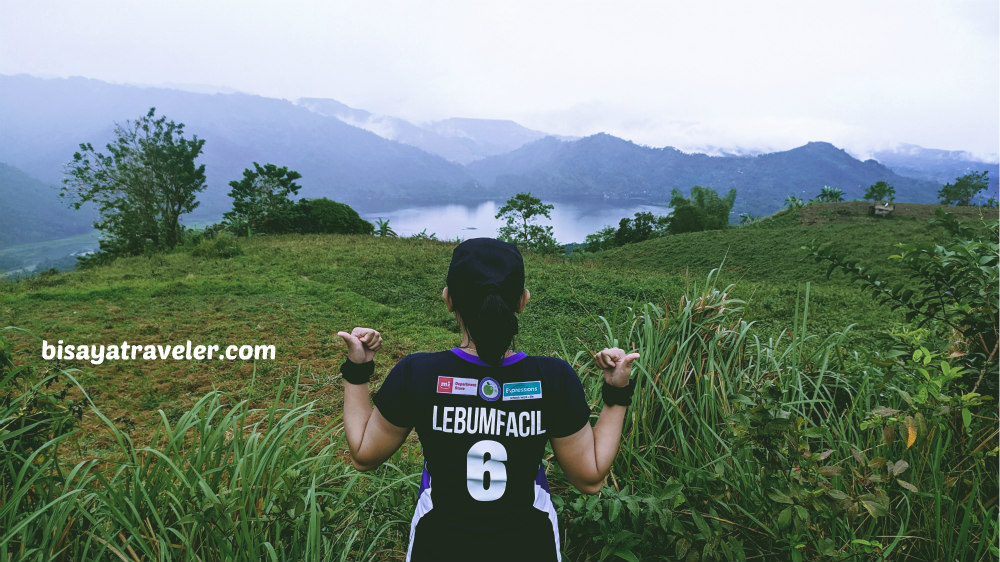 There was no glowing sunset in our Gaas to Mount Tagaytay hike.
Even so, it was an Instagram-worthy moment, thanks to the foggy, dramatic beauty of Toledo.
#feelingblessed #scenic
We took a plethora of pictures not just for Instagram's sake, but also to capture some of the best moments of our hike from Gaas.
Later on, we descended from Mount Tagaytay and had a quick chat with our good old friend, Beth or also known as Teacher Traveler.
It was all picture-perfect.
It was a beautiful hike that seemed to have no flaws.
Our Gaas to Mount Tagaytay hike seemed like an Instagrammer's dream.
But it wasn't.
The truth is, I had been lying to you the whole time.
Like most Instagrammers do nowadays, I painted a different picture of our reality.
And, I filtered out the gritty moments to show you the highlights that people want to see.
There was no Instagram-worthy moment on our Gaas to Toledo hike. Truthfully, the mountains were literally covered in a fog most of the time.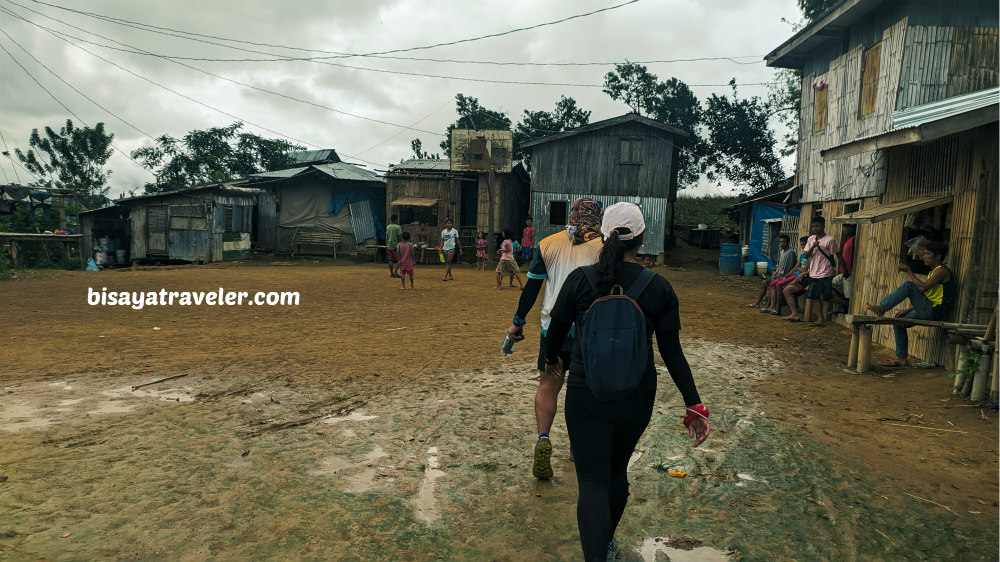 In fact, the sun didn't even show up that day.
And, sure, the scenery was absolutely stunning, but it was not a breeze and a walk in the park.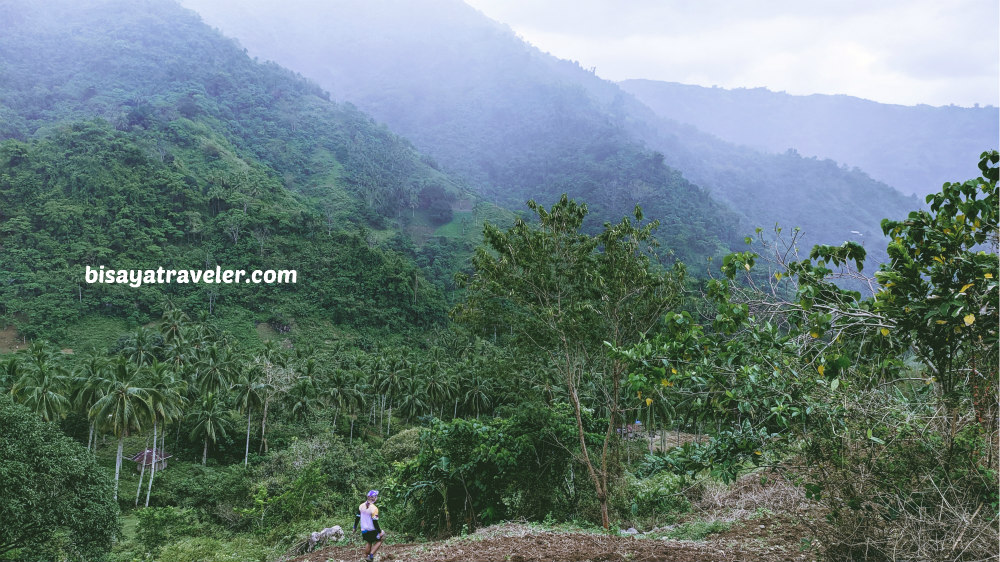 In reality, our Gaas to Toledo hike was not as glamorous and Instagrammable as you think.
It was gritty.
Painful.
Brutal.
Slippery.
Muddy.
Dirty.
Heck, some of us even had cuts, bruises, and injuries when we returned home.
But, you know what? We felt so alive, and we wouldn't trade it for any trip to an Instagram-worthy spot that generates tons of likes.
There were plenty of challenges on our hike from Gaas to Toledo, from the get-go.
As we were descending from Gaas, we bumped into a few not-so-friendly cows blocking the trail.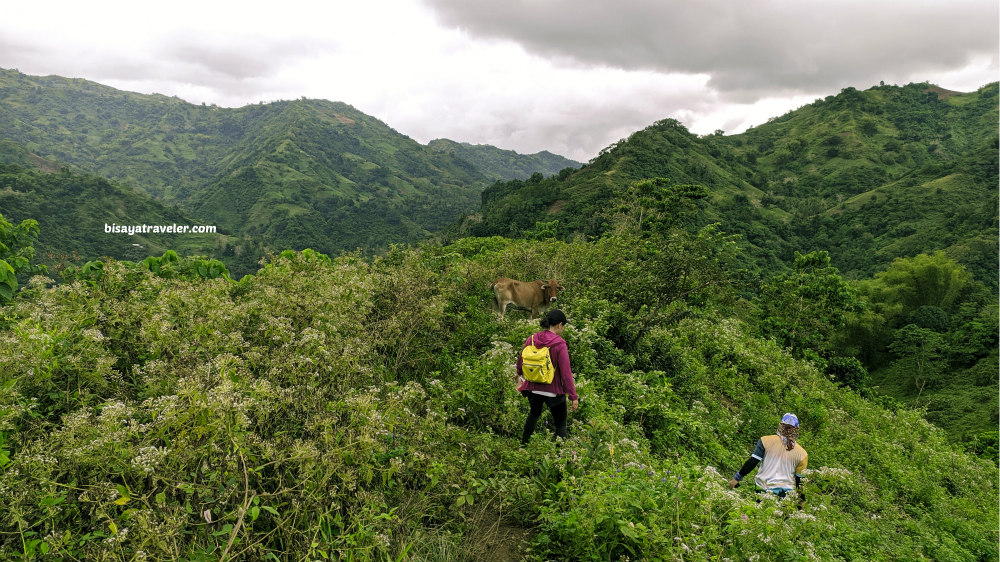 One of them was so pissed that he warned us with a "moo" that sounded more like a dog's bark.
The trail itself was full of thorny plants and vines. Sometimes, we had to crawl and exert a little force to make our way out of the forested parts of the trails.
And, since it rained hours earlier, the trail was slippery and muddy as f*ck.
There were even moments wherein we felt like were surfers, sliding our way downhill on the muddy trail.
As we were about to reach Manutu River, it rained.
When we ate our lunch in a remote community in Toledo, we hoped the rain would stop. But, it didn't, and it kept raining throughout our hike from Gaas to Toledo.
And, as we have predicted, the water level of Manutu River rose, adding more challenges and obstacles to our hike.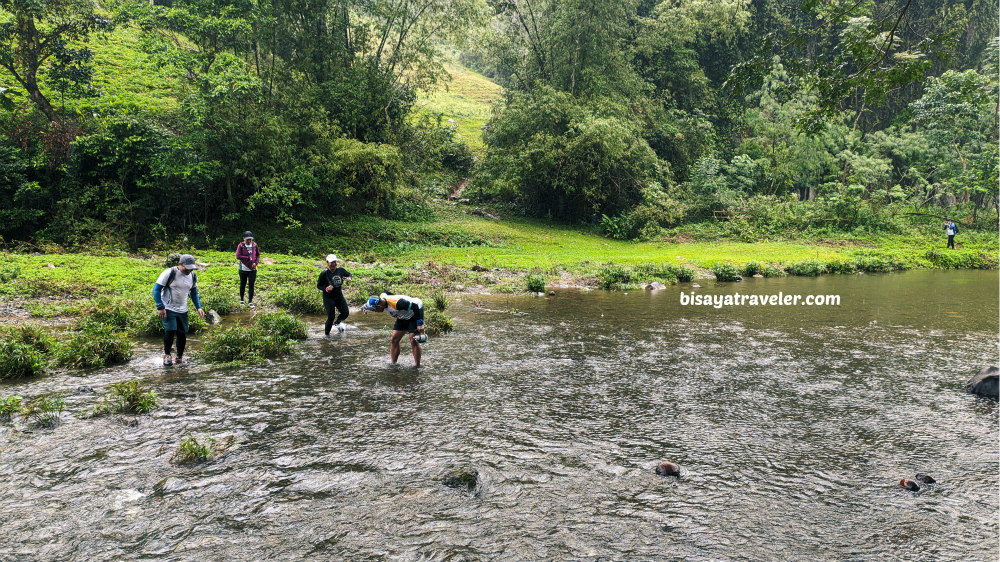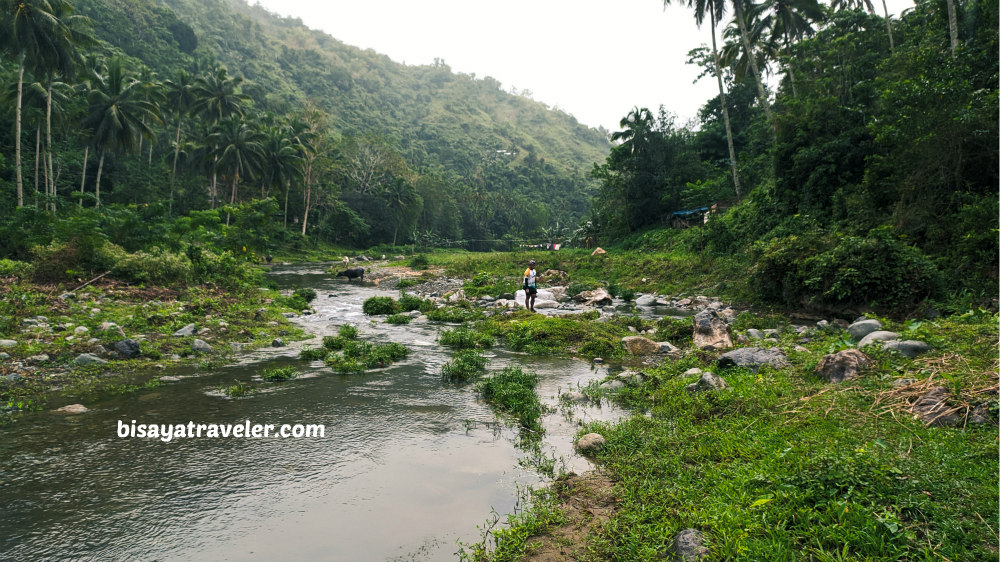 Not only did we have to cross the raging river several times, but we also have to do some bouldering.
And, we got lost a couple of times too.
From Manutu River, we tried to find the easier road that connects Gaas to New Bucao. But, the locals were not willing to give us some tips.
Then, we got lost again on our way to Mount New Bucao.
Ultimately, we found the trail leading the New Bucao from the river. But, there was another steep challenge waiting for us – a steep and slippery trail.
I remembered hiking this trail in 2016.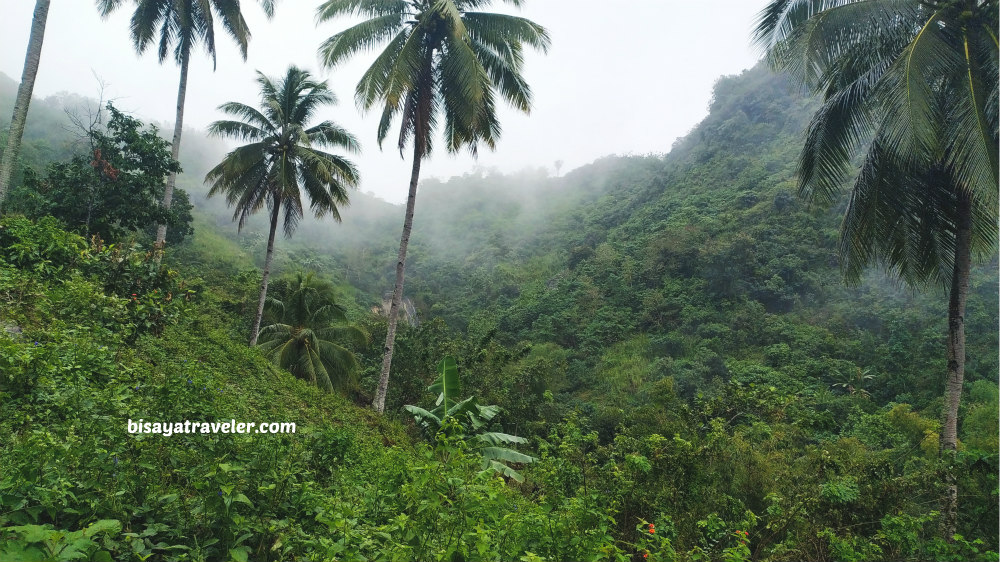 It's tough, steep, and can be quite a challenge, especially when it's raining.
Some of my friends have been to a number of major climbs, and they were all tested by this trail.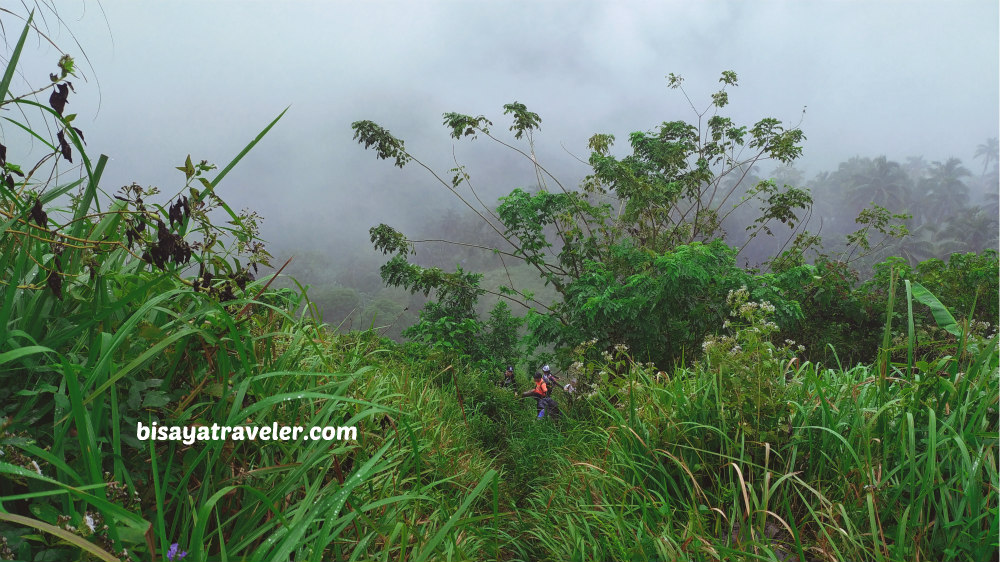 You, in the most literal sense, have to crawl and use your hands to climb this trail.
I, however, knew we'd complete this part of our Gaas to Toledo hike with flying colors.
And, when we arrived in Mount New Bucao, all we saw was a white blanket covering Toledo's mountains as well as the renowned Malubog Lake.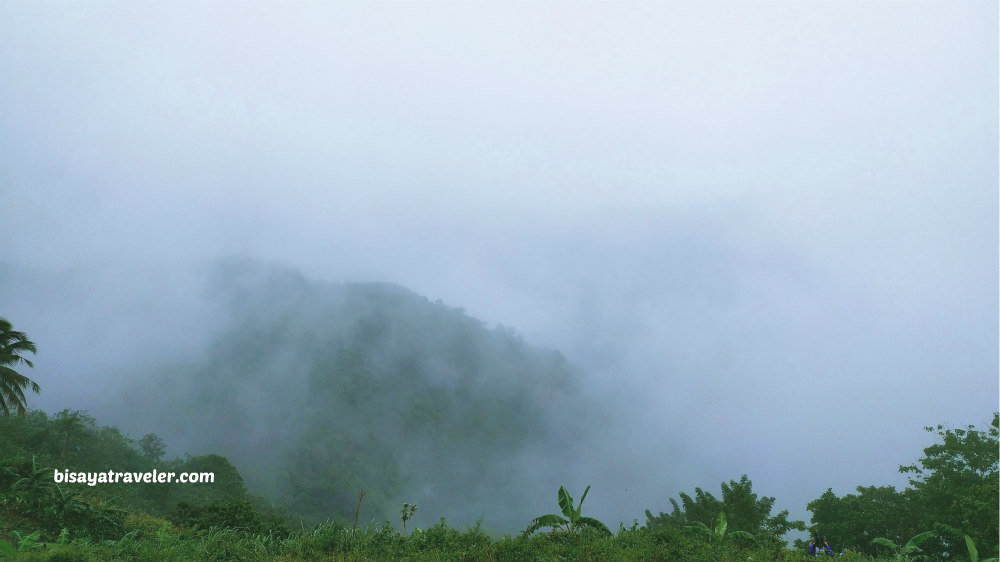 Nevertheless, it didn't curb our enthusiasm or disrupt our positive mood.
As I've said before, hiking is life's biggest metaphor. No matter how many challenges you face, you'll eventually find solutions as long as you keep on moving. And, if you are patient and willing to wait for something, you might be rewarded with something spectacular.
We did get a reward for waiting when Mount New Bucao unveiled its real beauty.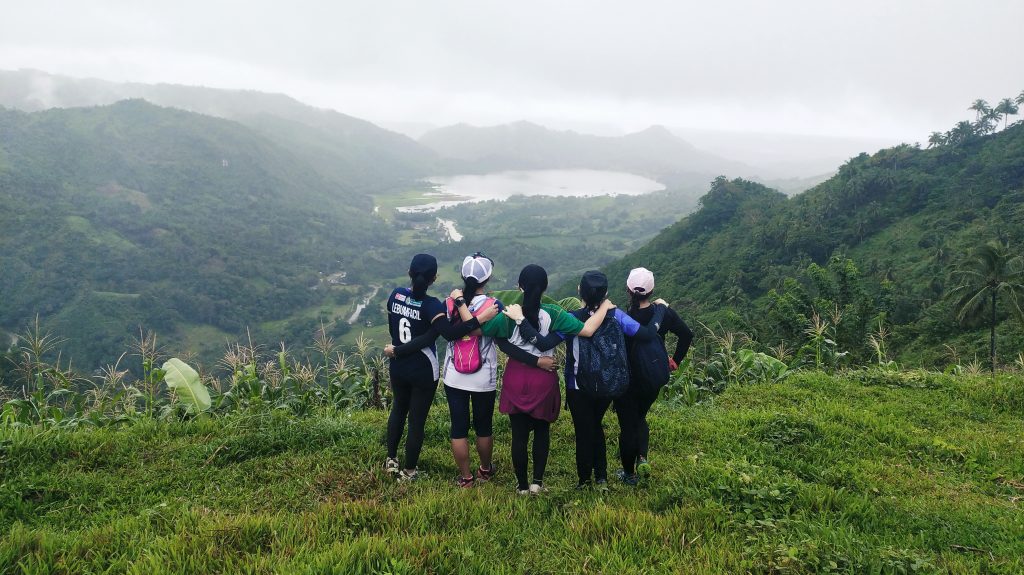 The fog started to fade, and we got a clear view of Malubog Lake.
For some people, it may not be the most Instagram-worthy view. But, to me, it was damn perfect because of our, painful, mind-blowing and slightly challenging journey.
From there, we went to Mount Tagaytay and took a few photos.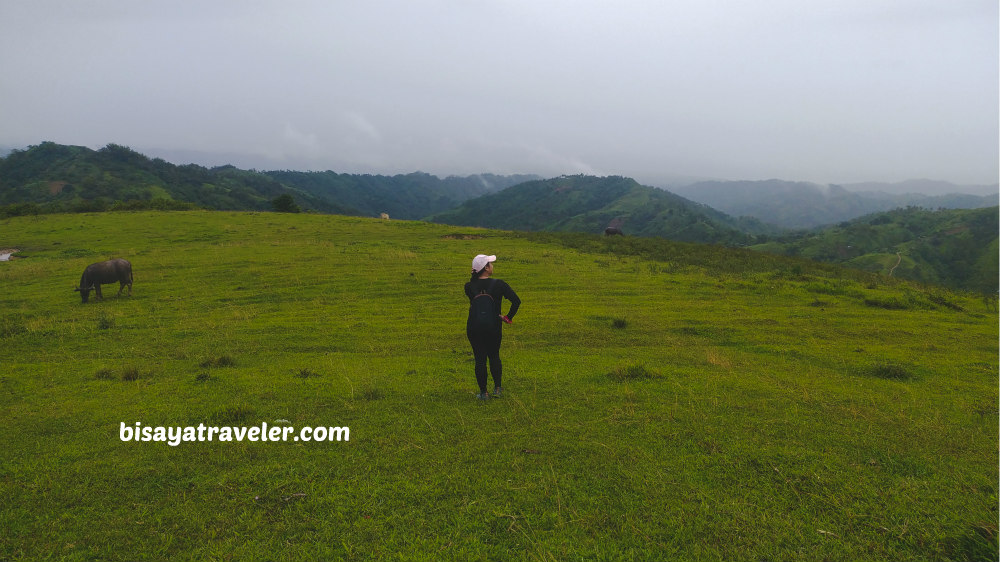 We then hiked downhill, through an extremely muddy terrain and made a stop at Beth's house.
On our way back to the city, I checked my photos and remembered my Instagramer days in Toledo's mountains wearing that stupid salakot.
That version of me is gone, though, and will never ever show up again.
The truth is, the real, uncut and original version of me f*cking hates the Instagram culture.
Don't get me wrong. I like Instagram. It's a great app that showcases the world's beauty as well as people's abilities in photography.
But, it's creating a f*cked up and toxic culture that encourages people to be as*holes.
Believe me, I know a lot of people who don't want to hang out with others because they don't have enough IG followers.
I have traveled with the so-called "influencers" both on international and local destinations. And, often, I feel like nothing's real with them because everything is staged, from their food preparations to their experiences.
And, today's Instagram culture can make you feel trash and sh*tty about yourself too.
When you become addicted to Instagram, your mind starts to overload with thoughts that lower self-esteem.
I wish I could travel to cooler and more Insta-worthy places.
I should be a little thinner.
Where's my elaborate outfit?
What should I be wearing to impress my followers?
I should eat my breakfast in the pool.
I need to show more skin.
These are some of the thoughts that bombard you when you spend too much time on Instagram.
And, as a blogger, the worst part of being addicted to Instagram is it limits your creativity. When I wrote blogs before, I had to make sure that my content appeases my followers.
Today, I can cuss as well as write and say anything I want.
But, Instagram isn't the issue here. The reality is, we are the ones causing these problems
Instagram can be toxic and create a different reality that impacts our mental health negatively. But, it's also inspirational, and a wondrous platform to connect with others.
I still use IG, but my days of being a wannabe Instagram poster boy are officially over.
Nowadays, I prefer to be away from the limelight and focus on authentic adventures.
I no longer chase Insta-worthy landscapes. Instead, I hunt authentic experiences with valuable lessons together with real friends.
Previous blog posts about Balamban and Toledo
Balamban Cebu and the Fruitless Pursuit of Adventure
Manutu River: Memoirs of a Que Sera Sera Adventure
Sunset in Mount Tagaytay: Relishing Life's Simple Pleasures