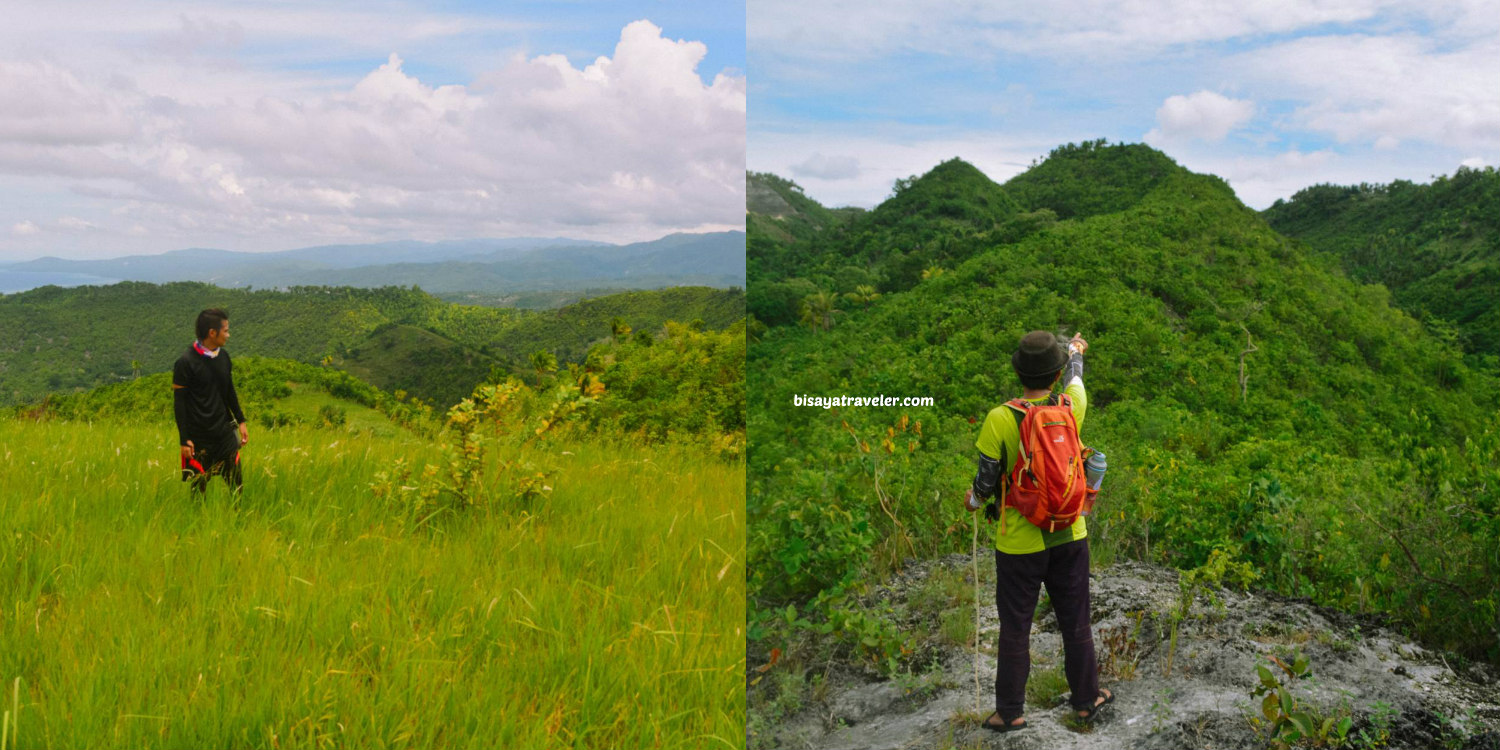 Tuyukon Peak And The Universe's Healthiest Addiction
We were all guilty. As my eyes wandered around, I saw a bunch of people blithely indulging on their addiction. Ecstatic and thrilled, we sniffed and inhaled a natural mixture that would lead us to our "paradise". A rush of chemicals, then, flowed throughout our systems, giving us a high and a feeling of contentment.  We were all addicts. And, we were drifting in a sea of sensory stimuli, from nature's sound symphonies to the shades of greens in Tuyukon Peak.
This is our addiction.
This is our escape from reality.
This is what we call hiking. And, this is our drug of choice.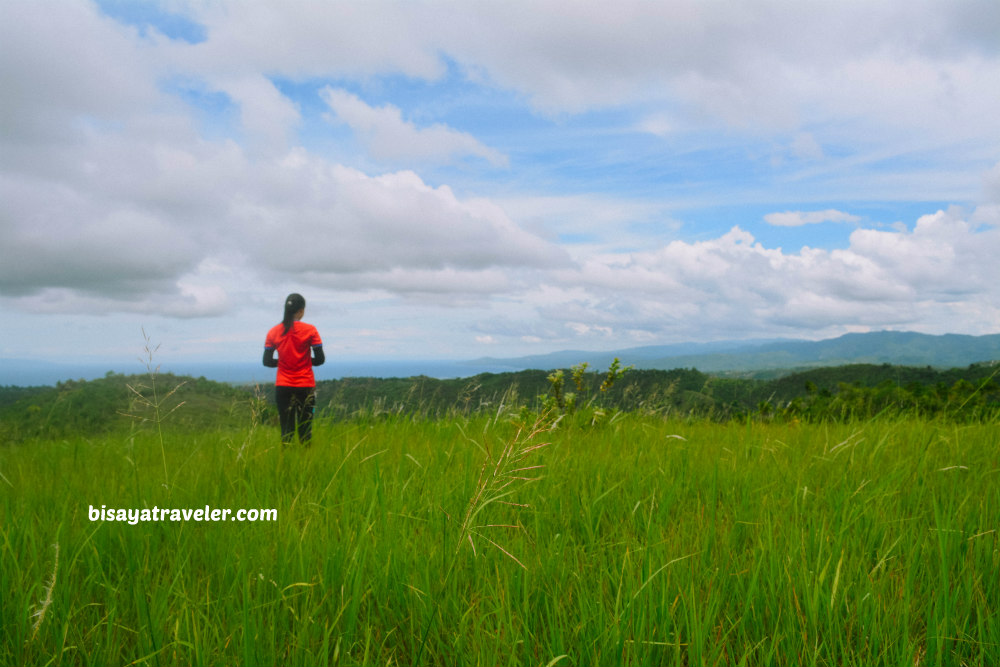 It was a beautiful Sunday morning when we hiked Tuyukon Peak in San Fernando, Cebu.
The mood was light, the people were upbeat and the weather was perfect.
Free from my daily grind, I was on cloud nine, cherishing the beauty of Tuyukon Peak.
And, out of nowhere, I realized that we have something in common.
We are all addicts.
Even if they don't admit it, they are all addicted to hiking.
With our sun-kissed faces and gleeful vibe, it's pretty clear that we are all addicted to hiking.
But, guess what? It's a healthy addiction that comes with a number of perks.
Not only is hiking filling my world with wondrous moments, but it's also helping me live a better life.
And, I have no regrets being a hiking addict.
So, is hiking really the world's healthiest addiction?
My experience in Tuyukon Peak
Our San Fernando, Cebu hike started with a meet-up at Cebu City South Bus Terminal. There, I caught up with a trio of friends joining my Tuyukon Peak hike – Mags, Raul and Duds.
Geared up and pumped up, we took a short bus ride to the base our hike – Santo Niño in Balud, San Fernando, Cebu. And, moments later, a couple of friends – sir Francis and Geneva – joined the fray for our Tuyukon Peak hike.
From the base, we walked leisurely to a store where our friends from Team Baklag were waiting for us.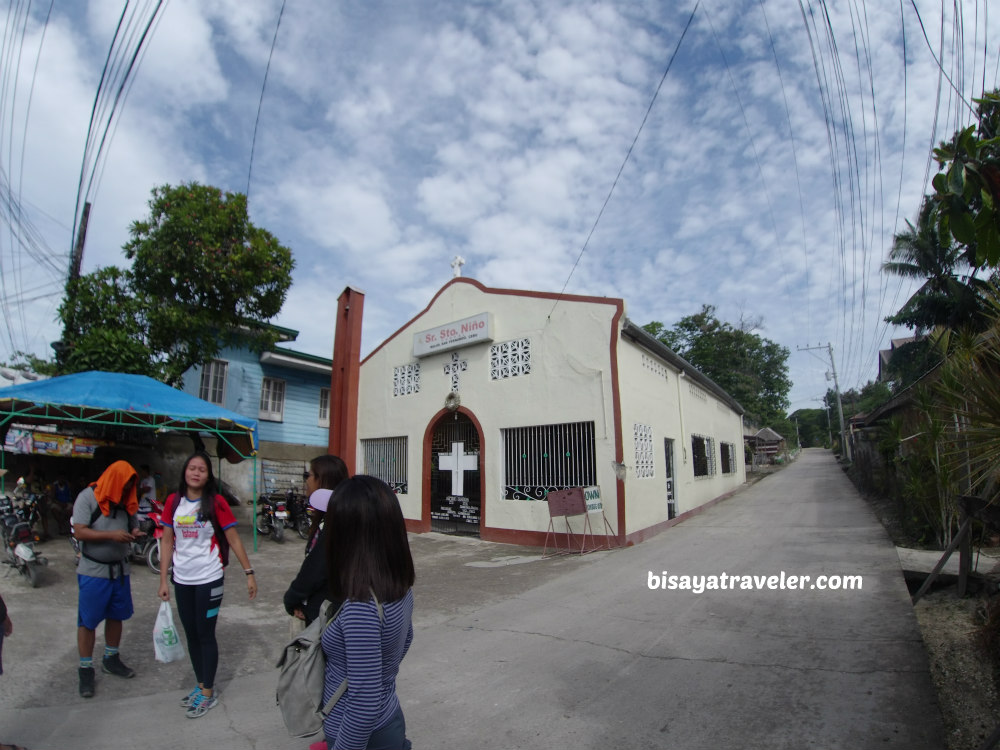 Hiking lets me make a heap of new friends
Speaking of Team Baklag, I've been friends with some of the squad's members on Facebook for about a year. Our Tuyukon Peak hike, however, was the first I've met them in person.
And, the guys from Team Baklag – Impz, Justin and Louie – were so accommodating and friendly.
Armed with the knowledge of the town's geography, there were also so willing to showcase the beauty of San Fernando to us.
And, to me, meeting new friends beyond the virtual world is one the things that make hiking a healthy addiction.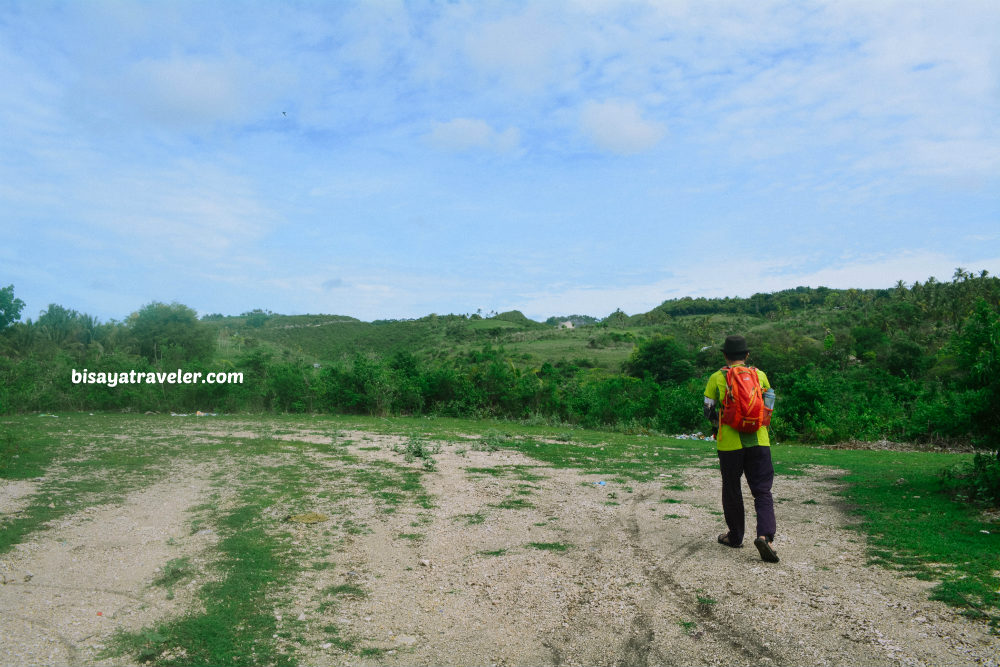 The truth is, I'm an introvert and a digital nomad who prefers to work at home. In other words, I don't get a lot of opportunities to meet new friends every day.
And, thanks to my hiking adventures, I've met tons of people whom I would have never crossed paths with had I remained at my comfort zone.
Would I ever met Mags and Duds if I wasn't addicted into hiking?
How about Team Baklag?
As someone who spends a great deal of time reading books, I probably wouldn't have met them if I wasn't into hiking and writing.
From locals to fellow hikers, exploring the highlands of Cebu has really made me a bit more social.
Hiking inspires creativity
With Justin on the lead, we followed a picturesque trail highlighting the unique hilly charm of San Fernando, Cebu.
On the way up, I had another light-bulb moment while I was talking with Justin.
This time, I found out that being addicted to hiking helps inspire creativity.
The thing is, creativity usually comes from new, exciting and stimulating experiences.
And when the most stimulating experience of your day is the jeepney ride home or the gossip at the canteen, you're basically limiting your ability to be inspired and expand.
To me, hiking can fire up the synapses of your brain through new smells, sights and sounds.
The sweet scent of nature, the sight of crisp blue skies and gorgeous overlooking views all stimulate my senses.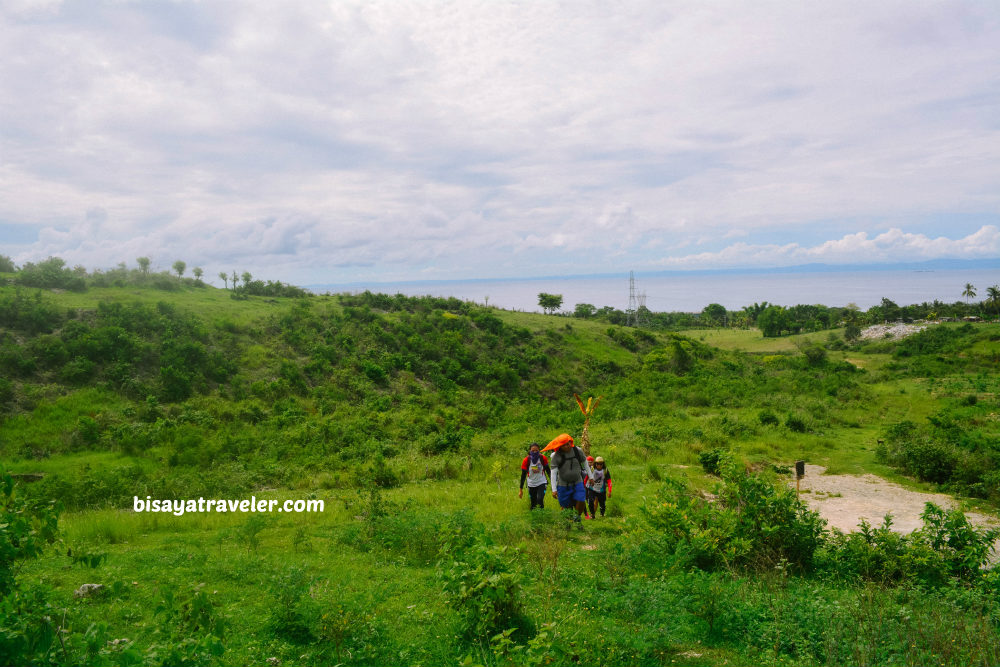 And, I got plenty of it as we were hiking to Tuyukon Peak.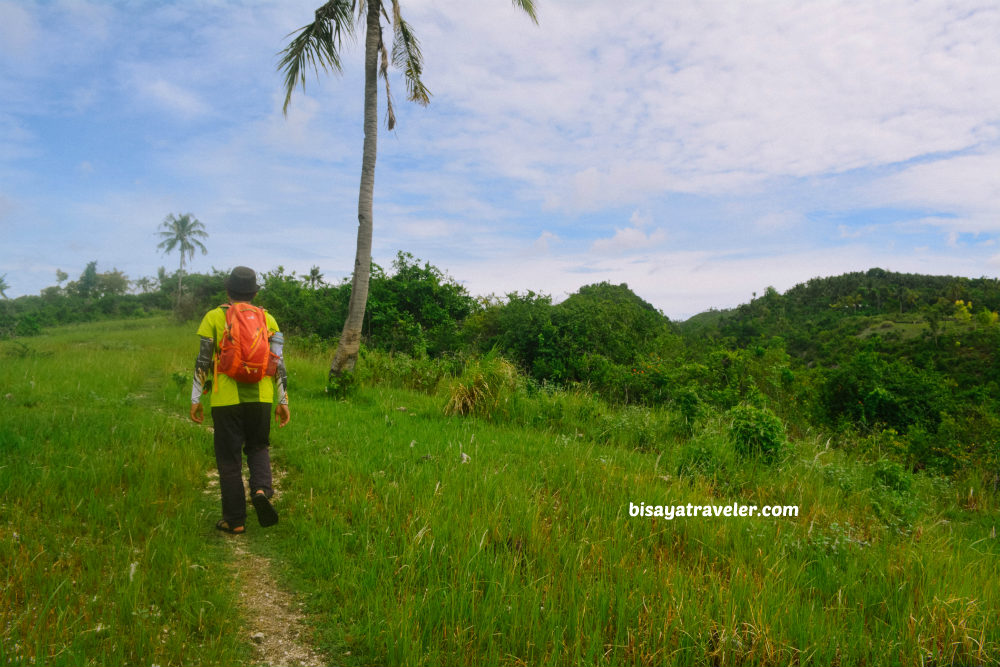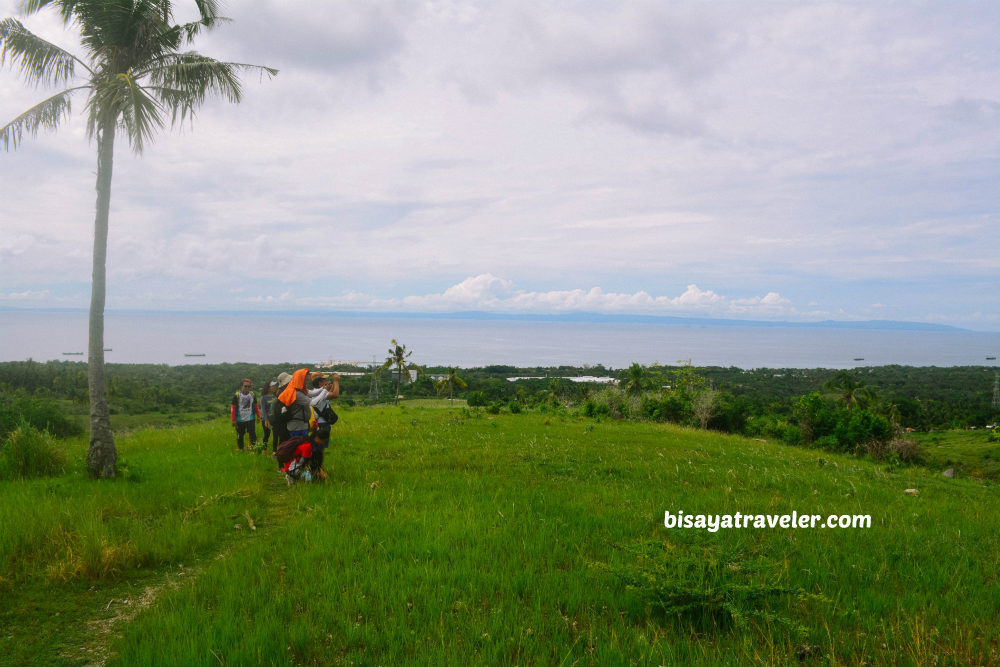 I guess that's why Justin and Impz, who are terrific tattoo artists, are both addicted to hiking.
Like me, tattoo artists need a constant stream of inspiration to feed their creativity. And trust me, you can't get a whole lot of ideas and inspiration without any new and stimulating experiences.
Hiking releases happy hormones
Our hike to Tuyukon Peak didn't have a fast and furious pace.
There were no sprints.
No downhill rush.
And, no death-defying cliff climbs.
All in all, our Tuyukon Peak adventure was a chill hike.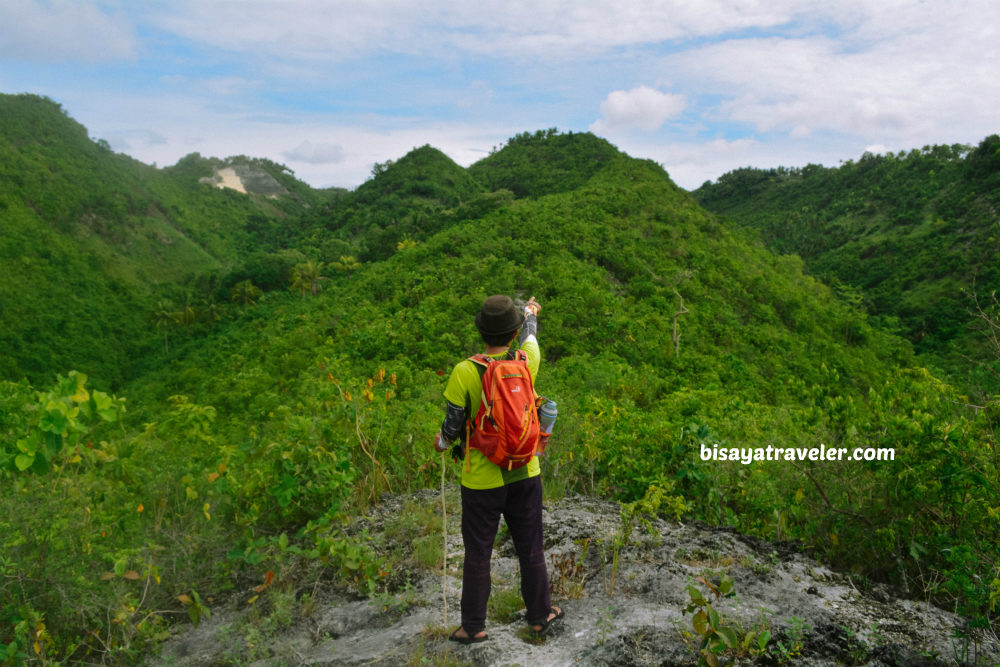 Even so, I was so high, euphoric and soaring above the gardens of Eden.
As a matter of fact, we were still on the initial stages when I noticed that I was on a state of bliss.
As far as I can remember, we were taking a quick breather on a scenic spot in San Fernando, Cebu, when I felt that high.
And, that's because my brain was releasing my happy hormones, or also known as endorphins.
With adrenaline running in my veins and sweat pouring all over, my brain recognized the uphill hike as a moment of stress. And, as my heart pressure increased, my brain thought I was either fleeing from an enemy or fighting it.
To protect myself and my brain, I subconsciously released my happy hormones, endorphins. As scientific studies suggest, endorphins help block pain, fight stress and, more importantly, give you a feeling of euphoria.
That's why we felt so relaxed, at ease and blissful whenever we reached the summit of Tuyukon Peak.
Hiking addiction will keep people healthy physically
After a short break, we went on with our hike to Tuyukon Peak, hitting the slopes of San Fernando's visually appealing mountains.
And, once again, my legs were burning and my heart was pounding as loud as a drum.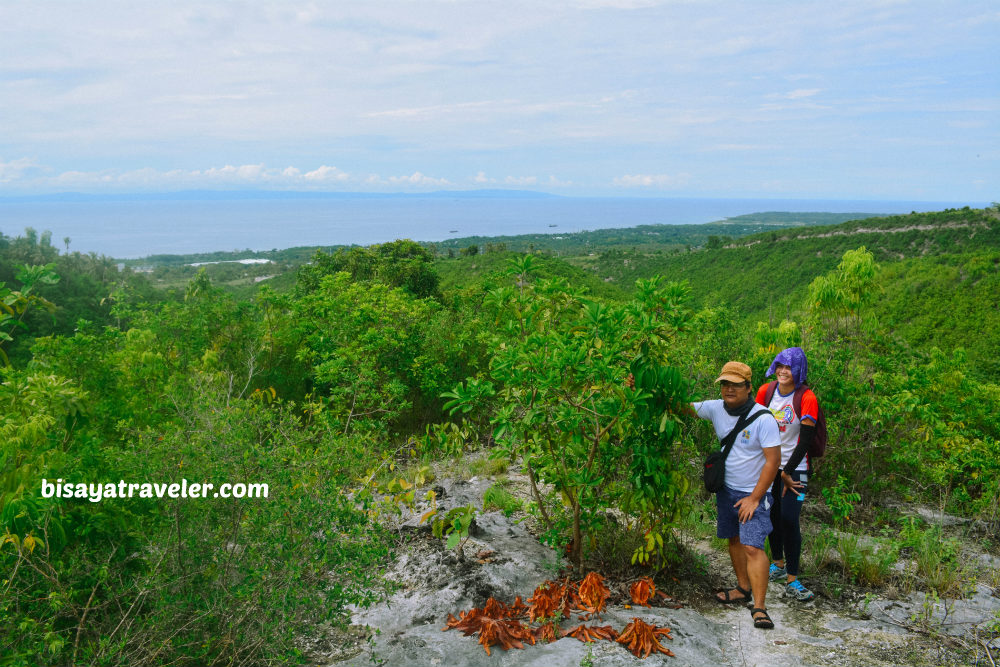 It was, indeed, quite a fun and heart-pumping workout.
Hiking, in essence, is a form of exercise, making it a rather healthy addiction.
Unlike recreational drugs, alcohol and nicotine, hiking addiction can help you become a healthier version of yourself.
Sure, it won't turn you into a Greek god or goddess. But at least, it burns a plethora of calories and flushes out the toxins in your body.
In our Tuyukon Peak hike, we walked for a total of 18 kilometers. On average, an 18-kilometer hike burns around a thousand calories.
Hiking is a never-ending university
Soon after, we arrived at a spot where we got a good look of Panadtaran and its surrounding mountains.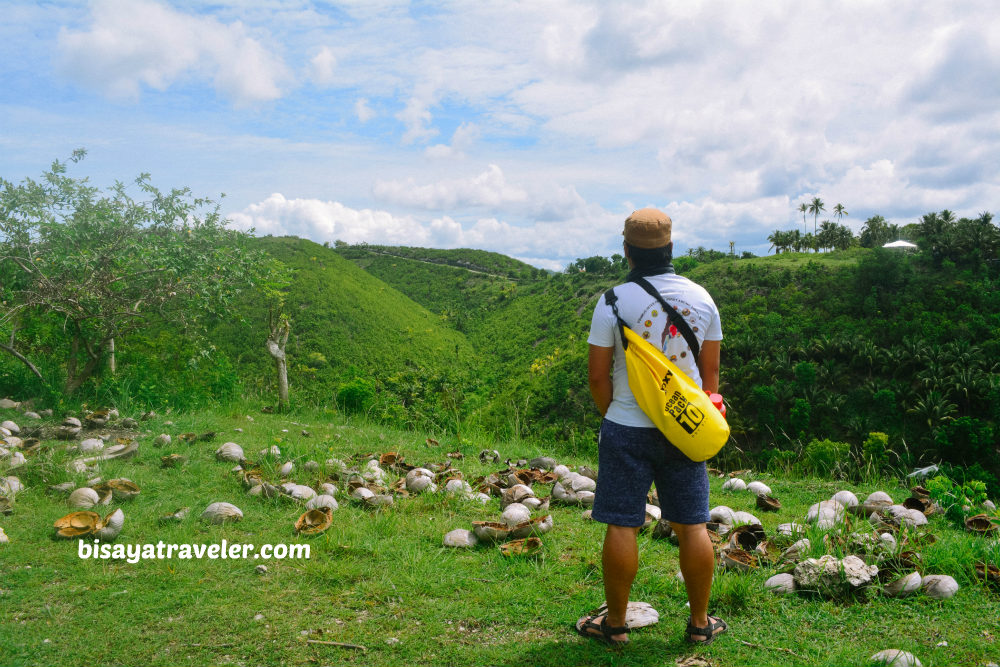 A year ago, we explored Panadtaran and discovered some fascinating sights and new hiking routes.
And, just like earlier, another idea flashed into my mind.
It was another a-ha moment for me!
One of the things I love about hiking is that is a never-ending university. Ever since I started hiking, I've become a bit more skillful and knowledgeable.
My mental map of Cebu continues to evolve.
My navigation skills have improved.
And, my knowledge in politics and even science is expanding.
In my book, traveling and hiking are a wise man's addiction.
Gazing at Panadtaran, I've updated my mental map in San Fernando, connecting trails and routes for a future long multi-day hike.
And, it's not just the places that have me taught me lessons.
People like sir Francis and locals have shared nuggets of information on places and other things that I find interesting.
For our Tuyukon Peak hike, it was master Impz who was the instigator of knowledge.
First, he introduced me to Ka Garoy Peak.
Although it's practically unknown to mainstream explorers, there's a lot of intriguing history to this unsung mountain.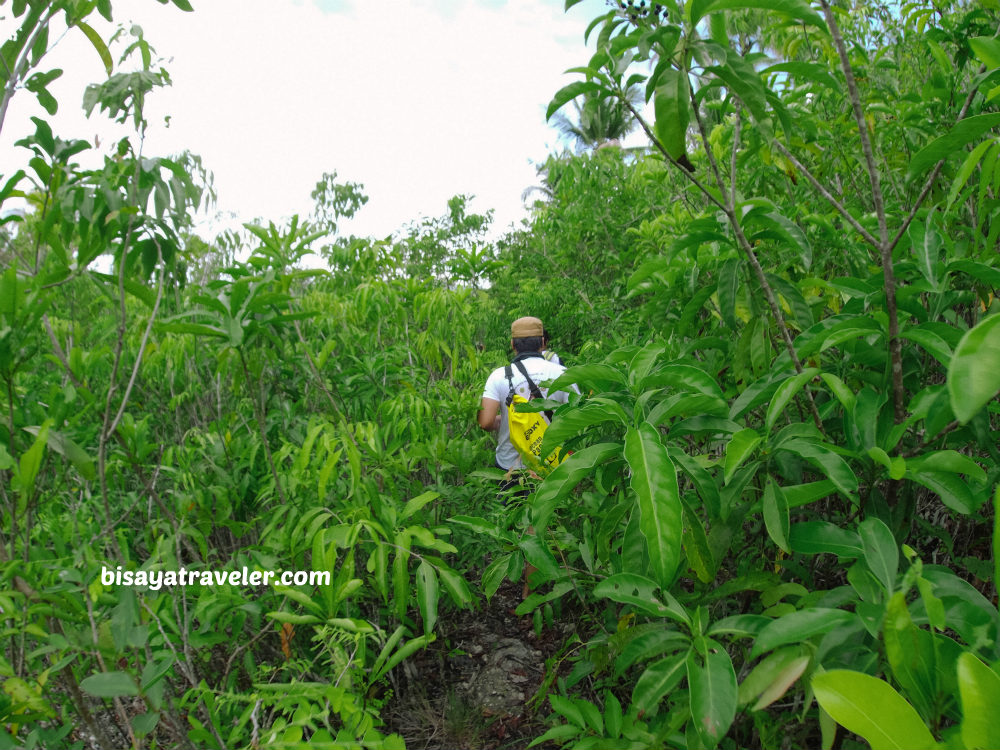 And, master Impz, with enthusiasm, shared some details about this peak.
During master Impz's childhood days, he and some of his friends climbed Ka Garoy to watch variety shows hosted in the nearby communities.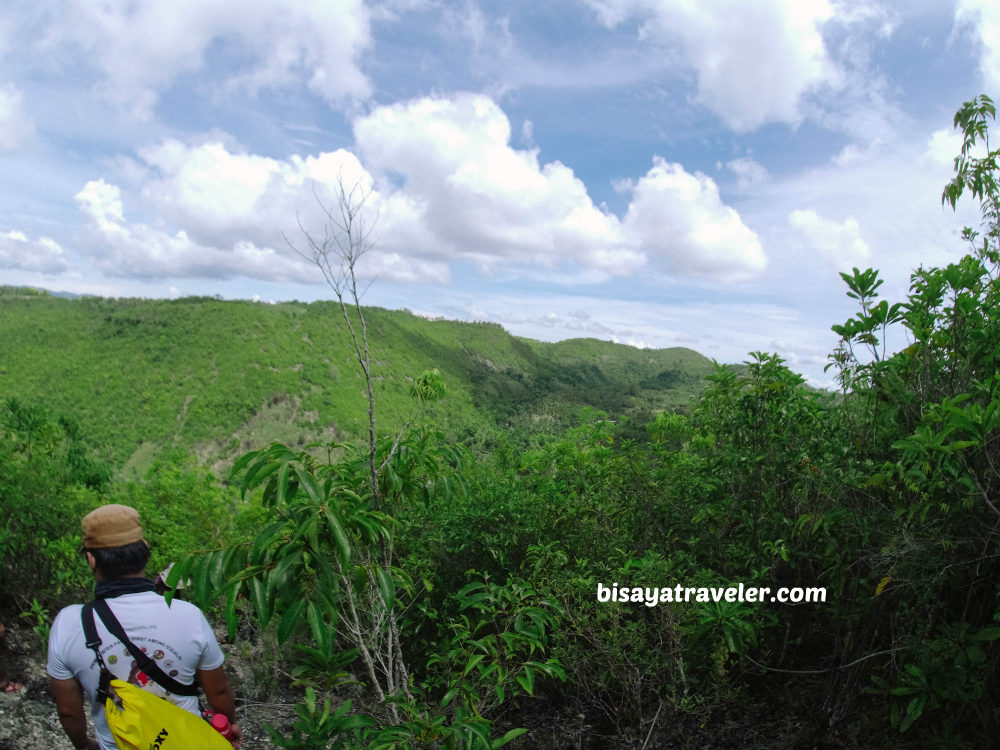 As we were descending, master Impz pointed to another mountain. That's "Signal Peak", said master Impz.
Why do they call it Signal Peak? Well, it has something to do with the wars during a bygone era in San Fernando, Cebu.
And, it has something to do with smoke used to signal that they have finished an operation.
Today, though, peak is deserted and is ripe for exploration for intrepid hikers.
Along the way, master Impz detailed a mishmash of fun facts about Tuyukon Peak, including a spot they called "Power Academy".
Curious, I asked master Impz why they call it Power Academy. Soon, I found out that it's where the kids hone their skills in acrobatics and martial arts.
It's like an unofficial training ground for the kids living in Basak, San Fernando.
For some people, these nuggets of information are trivial. But, to me, it's a taste of culture and a piece of history that make San Fernando, Cebu a fascinating place to visit.
They are a fabric that completes the identity of San Fernando.
Hiking is a light-heated experience full of giggles
There's never a dull moment when you're hiking with quirky, funny and open-minded hiking junkies. With their quick wits and hilarious remarks, they will infuse a different element of fun to your hike.
As we were hiking to Tuyukon Peak, we had a seemingly non-stop series of giggles, with Tatay Raul as the central figure of the discussion.
From small edible fruits to theories about "distances in inches", we had a smorgasbord of colorful and incredibly hilarious stories on our way to Tuyukon Peak.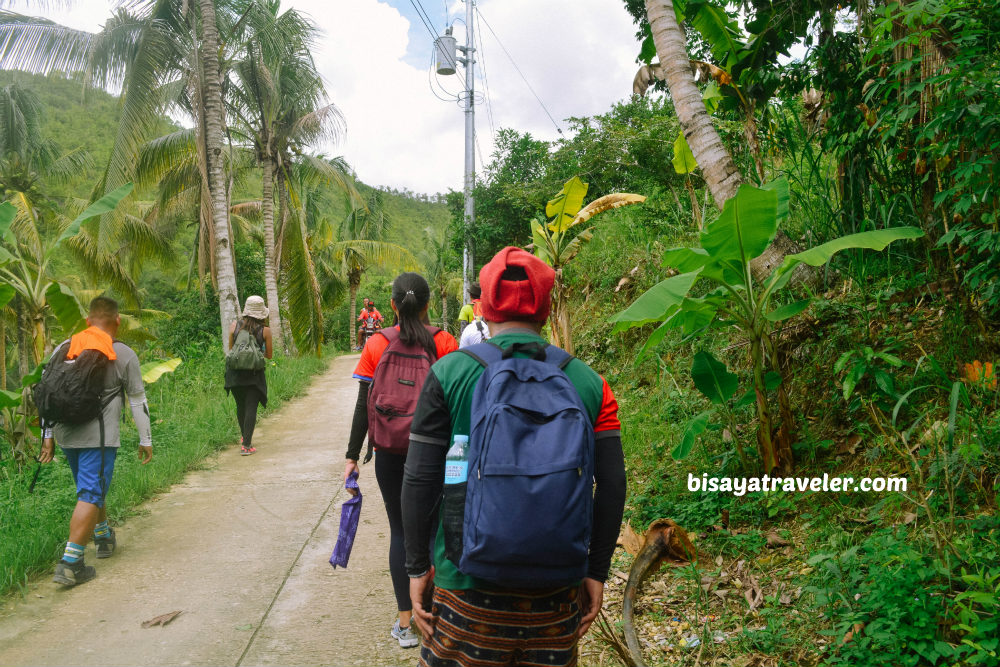 Ultimately, we arrived at Basak Barangay Hall where we were expecting Beboy, Dian, sir Juan and Cla-Cla to join our hike.
Unfortunately, they were not around the moment we arrived since there was a slight miscommunication between the two parties.
But, the show must go on. And so, we went on to climb Tuyukon Peak even though the gang was not complete.
On a positive note, another Team Baklag member, Ramil, arrived in the scene adding more fun to our Tuyukon Peak hike.
Hiking addiction reduces stress
Hiking is a stress reliever.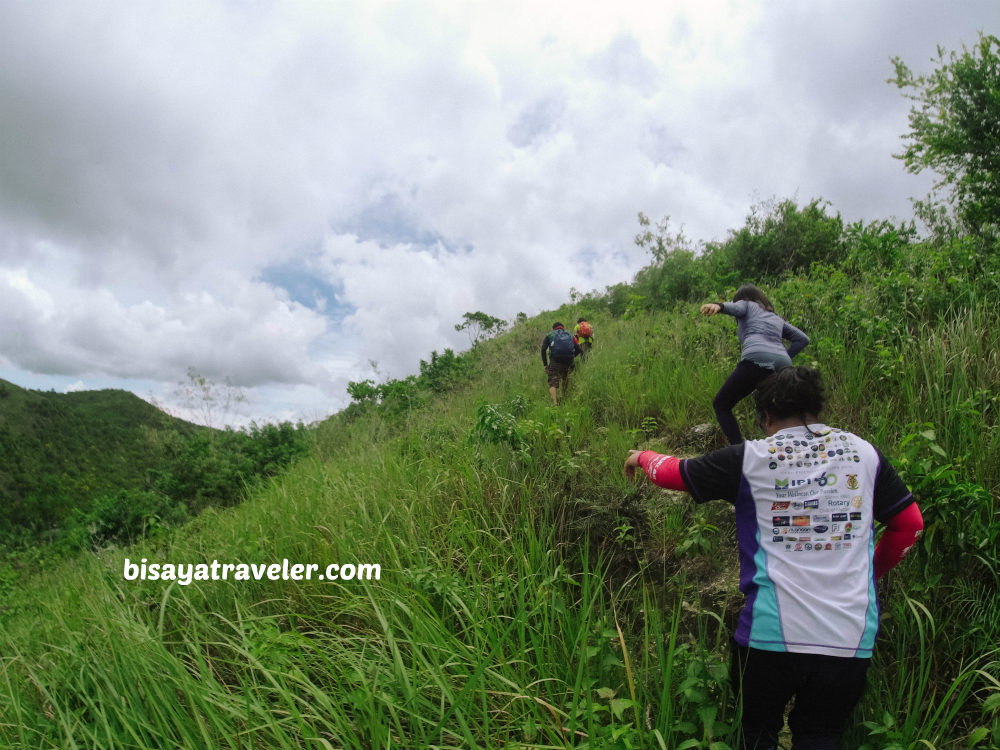 It's my fountain of youth.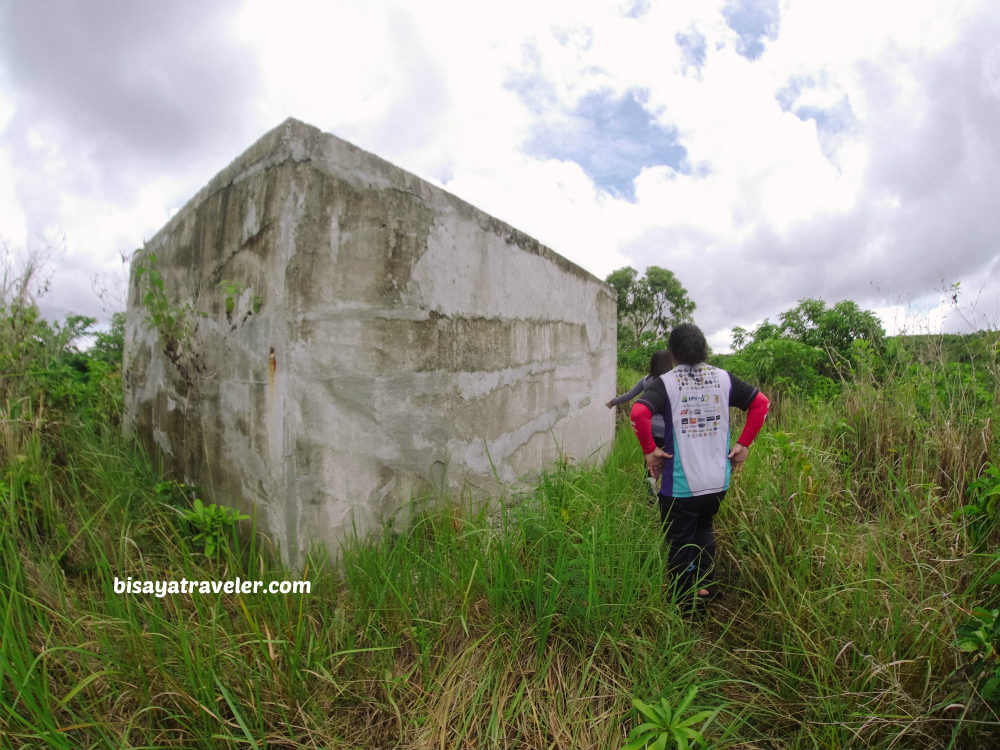 And, it's an antidote to anxieties and even depression.
On the final stages of hike to Tuyukon Peak, all the stress, aches and pain accumulated throughout the week were magically erased.
And, when we arrived at "Power Academy", I was swept into bliss by its green and mesmerizing scenery.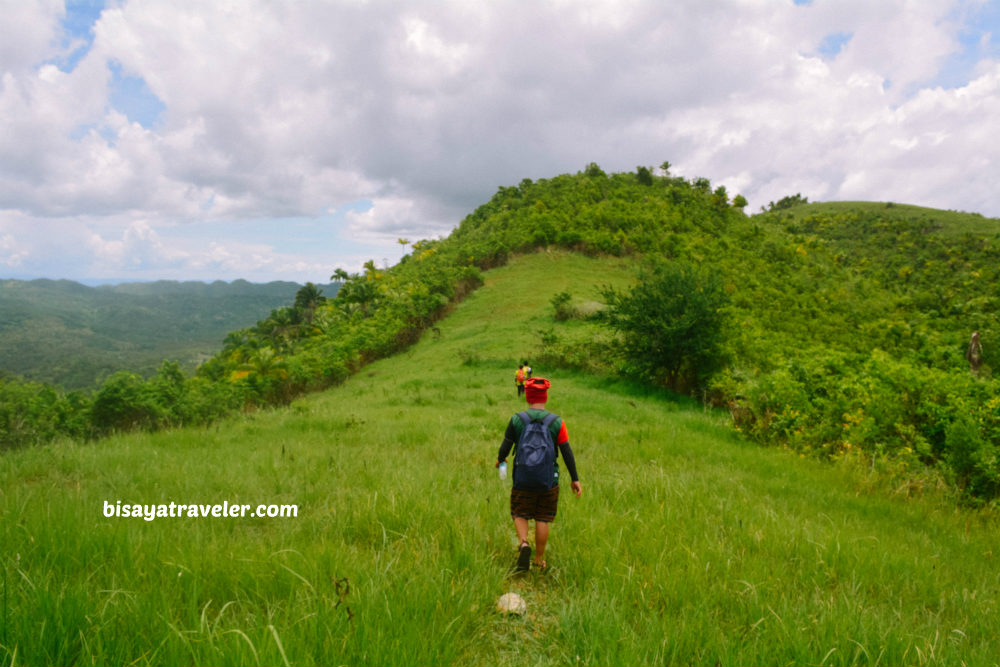 It's a thing of beauty!
Moments and sights like this make hiking utterly addictive.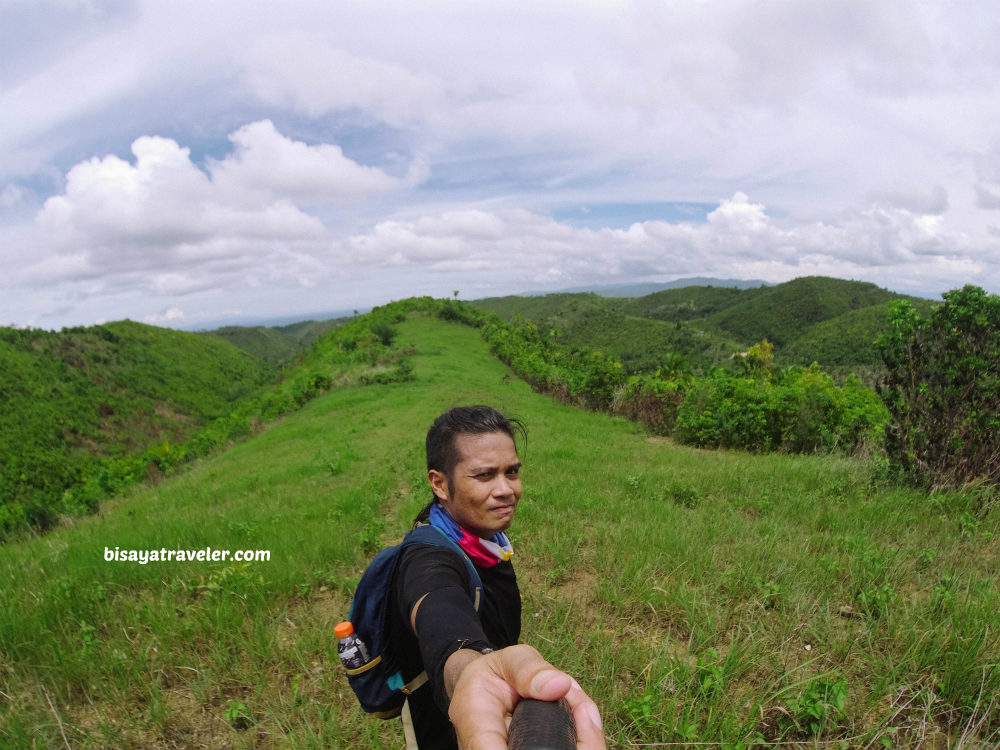 From Power Academy, we hit the trail leading to the highlight and main event of hike.
San Fernando's Tuyukon Peak.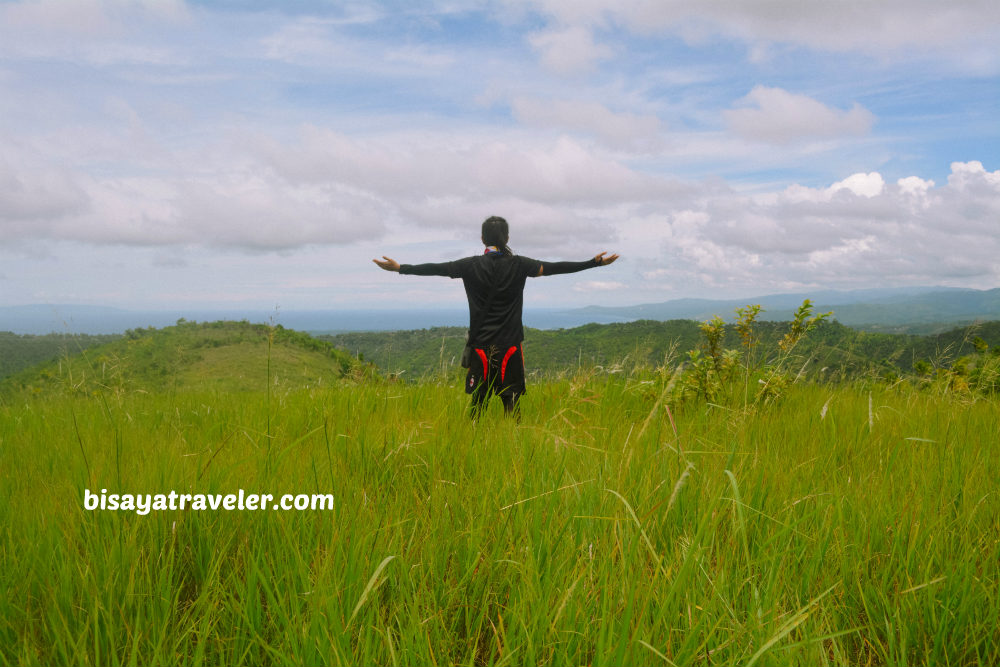 And, it was nothing short of amazing.
Even though it only has an elevation of 200 MASL, it still boasts some breathtaking 360-degree views.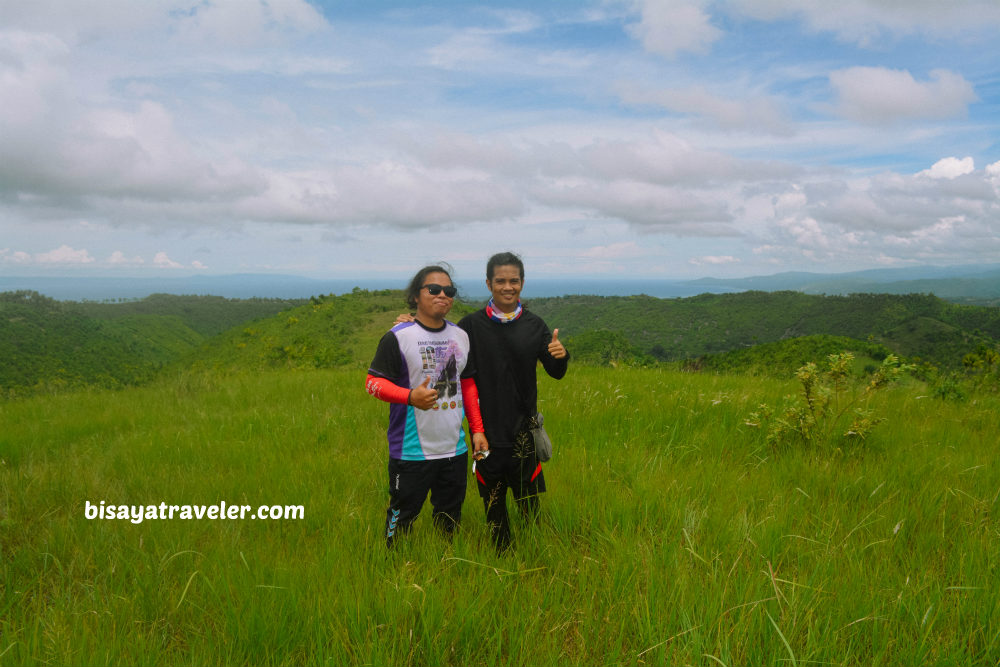 From Tuyukon Peak, I caught sight of Mount Kalatkat in Carcar and Naga City's Lantawan Cliff.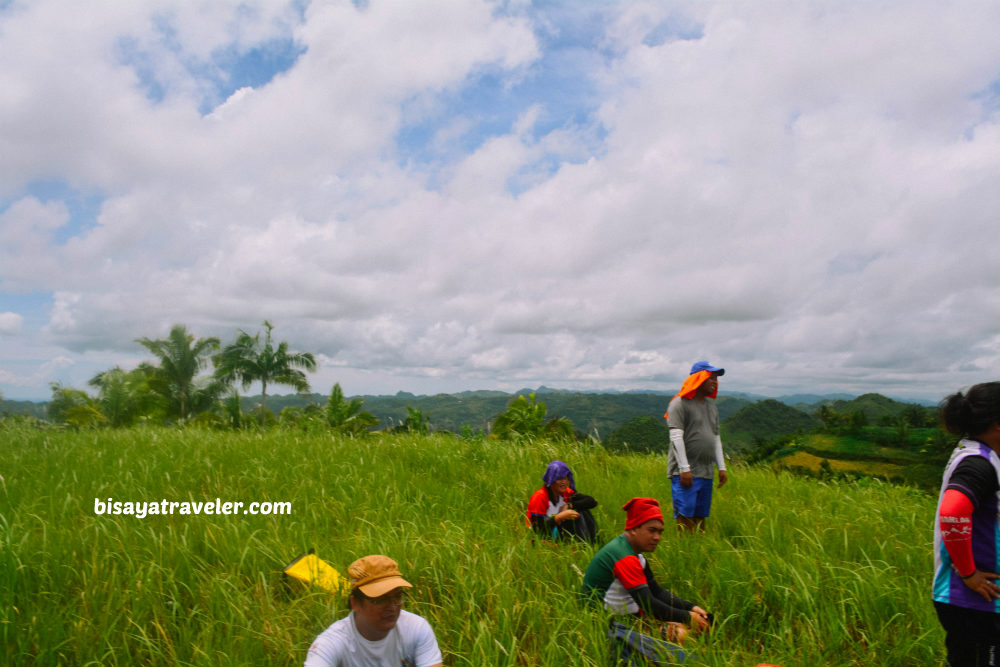 Plus, it offers overlooking views of Carcar and San Fernando, Cebu.
The long blades of grass and crisp blue skies also added to the visual appeal of San Fernando's untouched and unheralded peak.
We spent a great deal of time in Tuyukon Peak, admiring the picture-perfect sights and sweet scent of nature.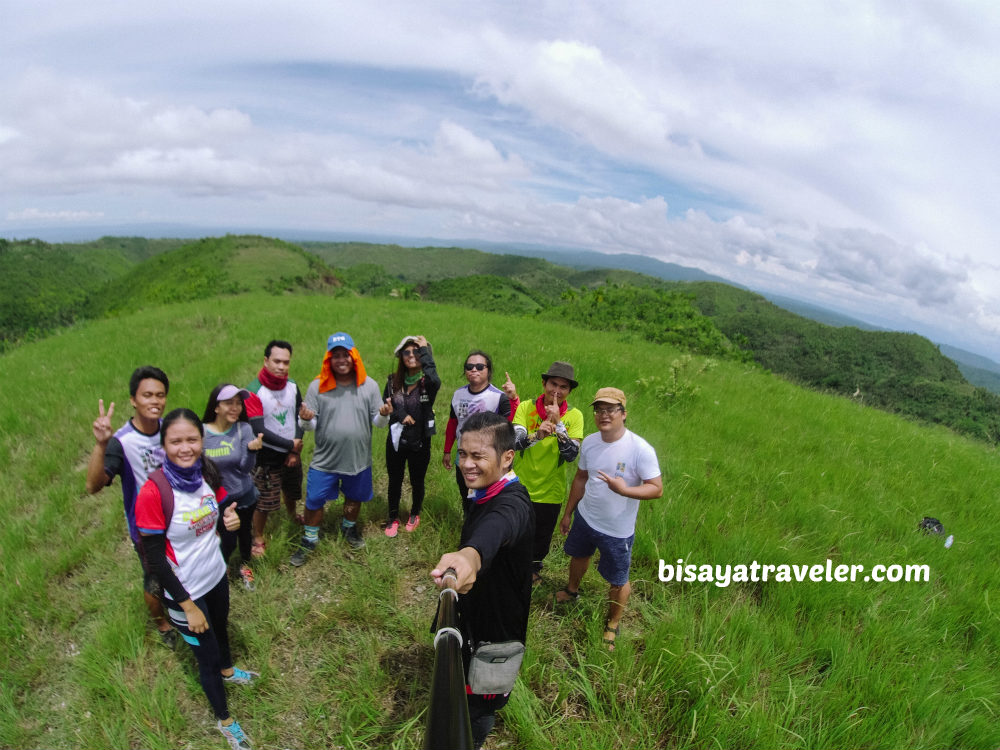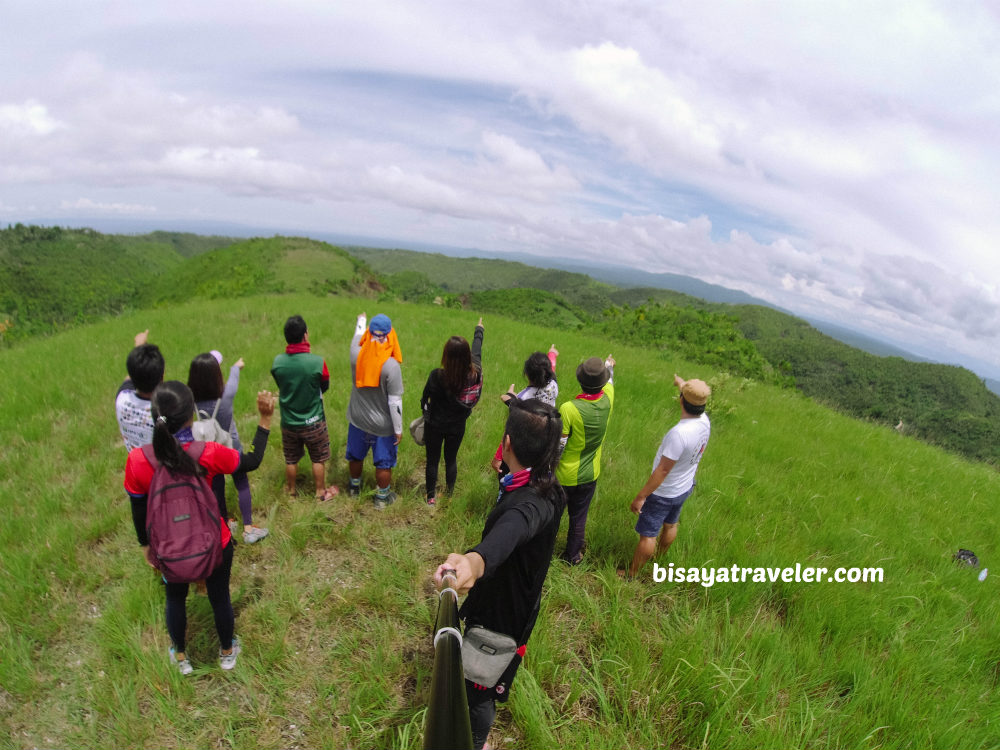 We fueled our addiction to hiking. Even better, we saw a handful of new routes that could lead to more addictive adventures in the near future.
With the intel we've gathered that day, we're going to embark on a series of hikes connecting Naga to San Fernando and Carcar.
It was there when I saw the glitter in their eyes, and their passion for exploring the outdoors.
They are bona fide junkies, and they are addicted to something healthy, harmless and crazily exciting.
From Tuyukon Peak, we descended to the main road and hiked our way to Busay Falls.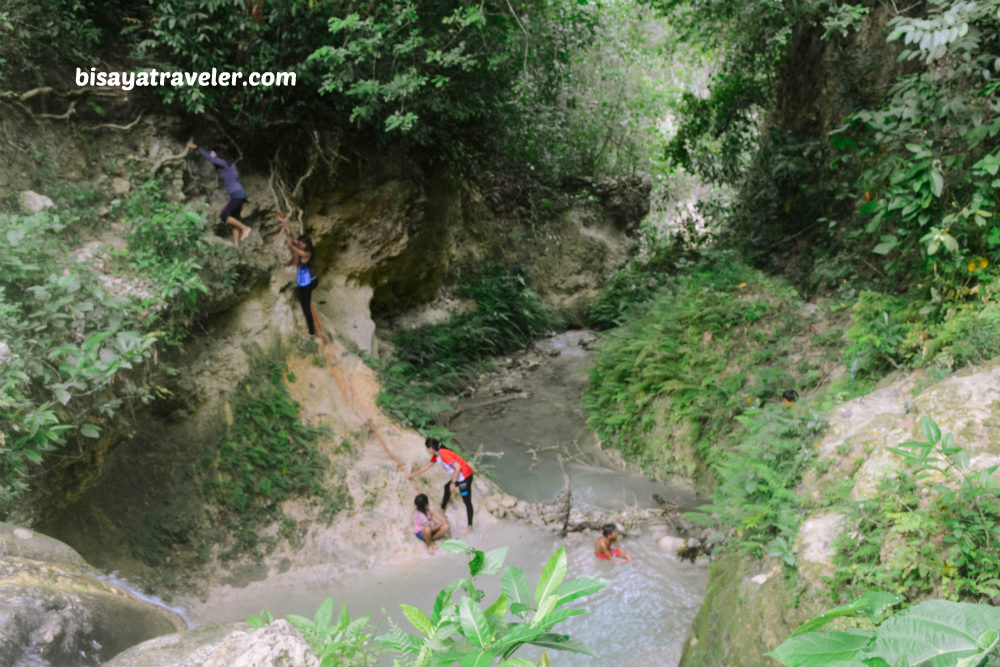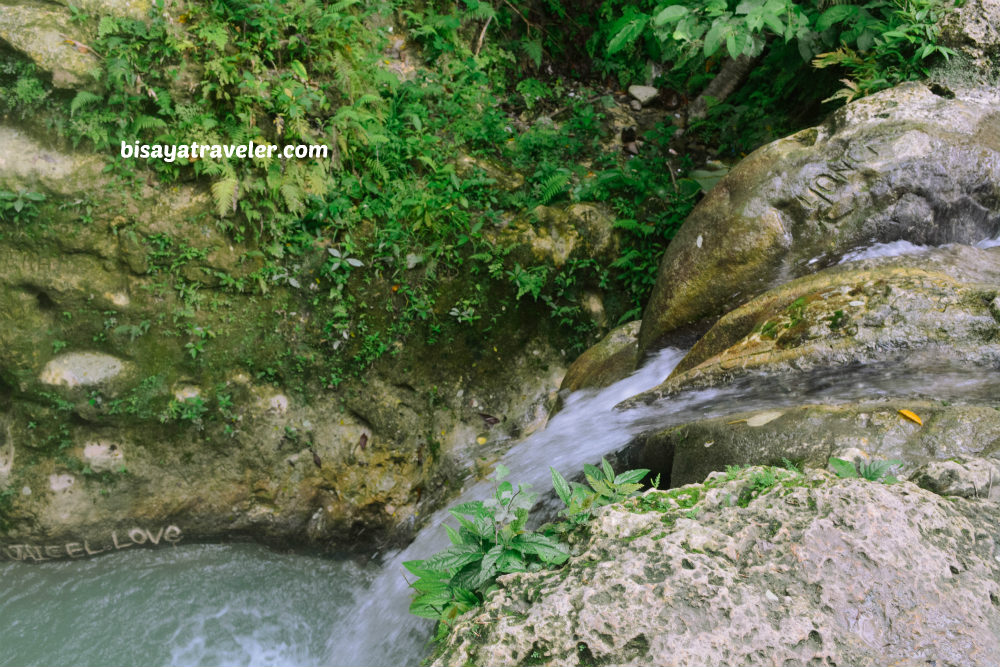 At Busay Falls, we chilled, talked and shared stories of our misadventures.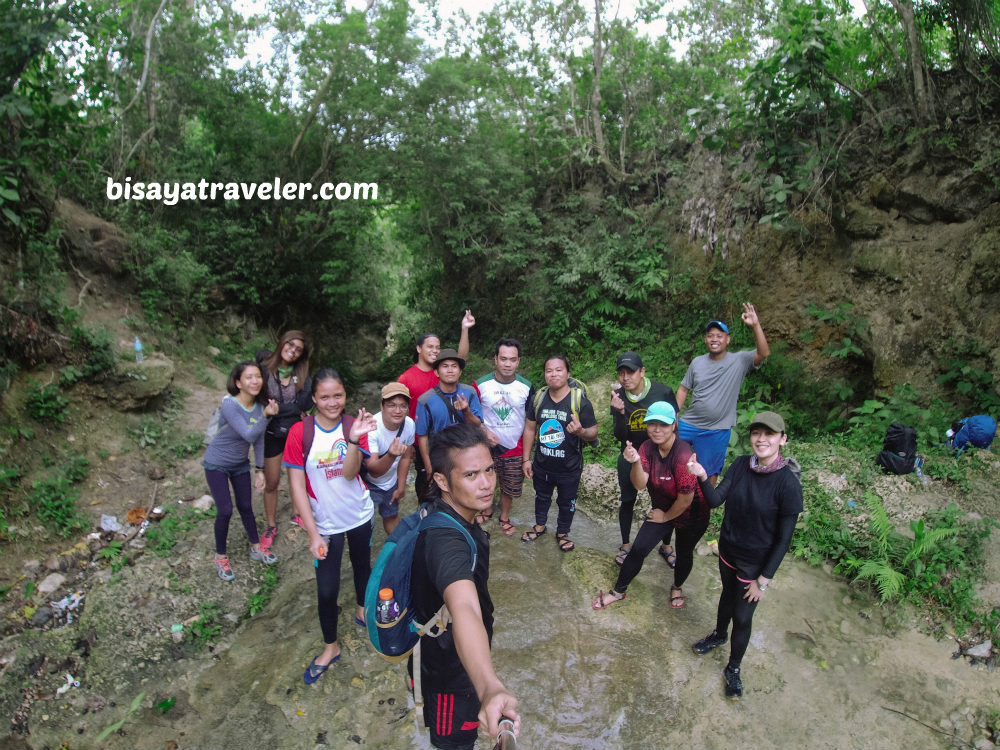 Hiking rejuvenates my weary spirit
Nothing beats the feeling of reaching a summit. Even though it wasn't a mind-blowing and steep hike, it still rejuvenated our weary spirits. What's more, it was a fun-filled escape full of enthralling sights and hilarious moments.
We all know how it feels like to be stuck in a rut and be overwhelmed by daily life's anxieties and stresses. Luckily, hiking mountains like Tuyukon Peak breaks the monotony of our everyday grind.
When we hike, we got to meet new people.
See new landscapes.
And, even learn things that will give us a different perspective of the world.
And, when we go back home, we always feel refreshed and rejuvenated.
Your may have some muscles spasms, the following day. But, trust me, you'll feel like a new person every time you complete a hike.
As walked downhill, everyone seemed like a different version of themselves.
They were energetic, bubbly and light-hearted.
I took a look at them, and felt good that I was a pusher to their drug of choice.
How to get to Tuyukon Peak
There's an easy way and a not-so easy way to reach the peak. First, you need to travel to Santo Niño in Balud, San Fernando from Cebu City South Bus Terminal. Fare is usually PHP 46 and travel time is an hour or less depending on the traffic. Once there, you can either take a habal-habal ride to Basak Barangay Hall or hike all the way to the peak via the scenic "Impz trail". Either way, make sure to contact Team Baklag(Facebook page link attached) before planning a hike to Tuyukon Peak.
Reminders for hikers
Wear a good pair of trekking shoes or sandals
Practice the LNT principles. Don't throw your sh*t anywhere
Bring trail food and lunch
Wear arm sleeves and sunscreen for sun protection
Wear leggings
Bring at least 2 liters of water
Bring ION drinks
You may also camp at the peak, but make sure to contact Team Baklag before going there
Our Tuyukon Peak itinerary
06:30 AM: Meet-up at Cebu City South Bus Terminal
07:00 AM: Depart from Cebu City
07:30 AM: ETA Balud San Fernando
07:35 AM: Start hike
12:00 PM: ETA Tuyukon Peak
12:40 PM: Start descend
01:10 PM: Lunch
01:35 PM: Resume hike
02:20 PM: ETA Busay Falls/chill
03:00 PM: Depart for Balud, San Fernando/picture taking along the way
05:00 PM: ETA Balud
06:00 PM: Early dinner in Naga, Cebu
08:30 PM: Home sweet home
What makes hiking a healthy addiction? It's extremely cheap, even for budget-conscious people like me. With a go-with-the-flow attitude and a solid pair of hiking shoes, you can hit a variety of trails in Cebu without spending a fortune. Although major climbs cost a few bucks, there are still plenty of untouched trails that won't you a cent.
But, is it the universe's healthiest addiction? In my universe, it's undoubtedly the healthiest addiction. In someone else's world, it could be biking, swimming, music, reading books or even their lover.
And, it's okay to be addicted to something.
It's okay to be obsessed with a hobby, as long as you're not causing harm to anyone.