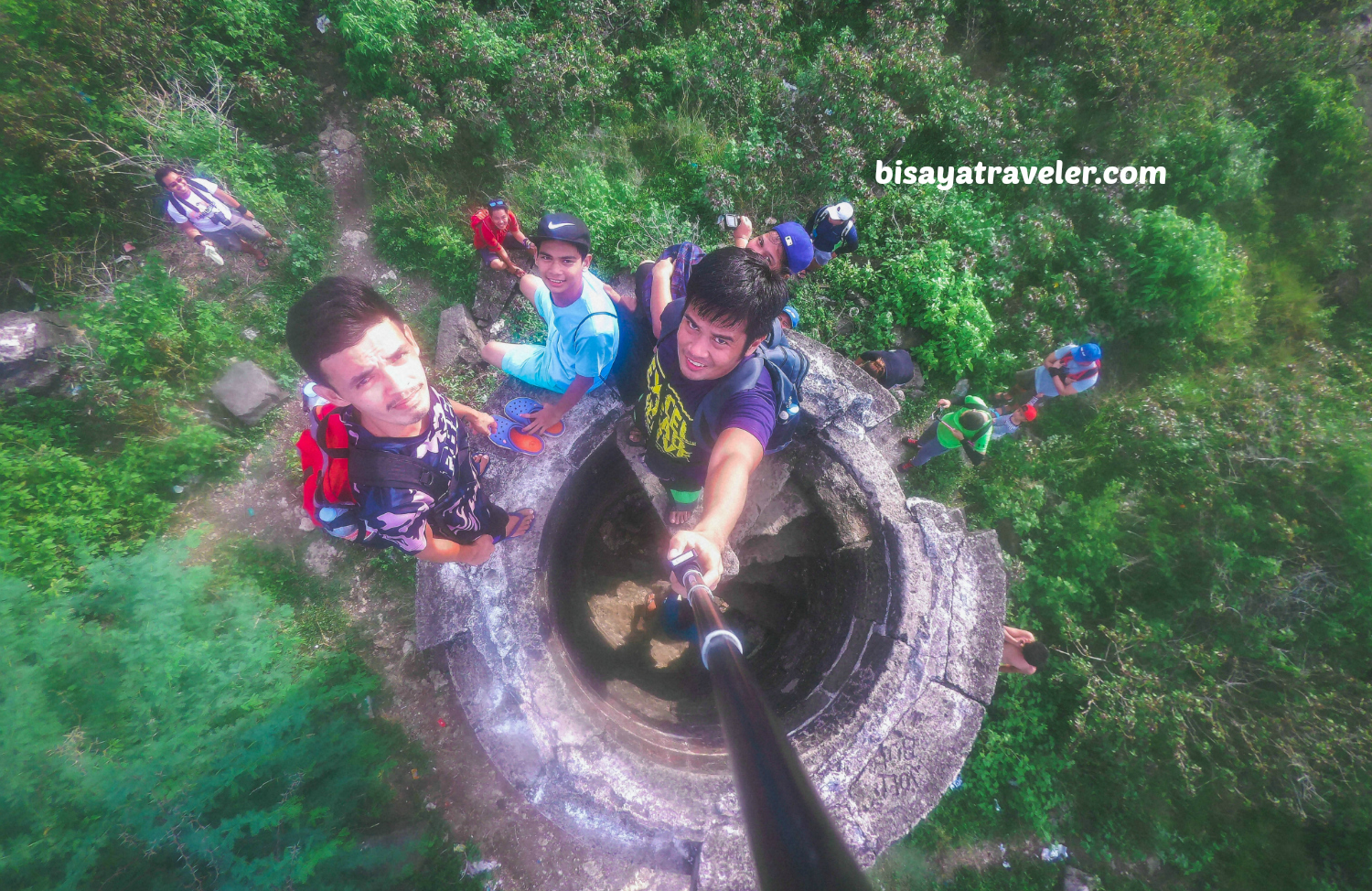 Bagacay Point Lighthouse: Savoring The Scenery Of Liloan's Parola
Bagacay Point Lighthouse was truly one of the most beautiful revelations to Team Bang's Sunday adventure in Liloan, Cebu. With its fresh sea breeze and rustic feel, Bagacay Point Lighthouse gave us a refreshing culmination, following a sweltering hike in Lataban Hills. Praised for its romantic scenery, Liloan's Parola was the best spot to unleash our inner shutterbugs as well. And yes, although we love energy-draining hikes and fun-filled adventures, we in general are also frustrated photographers.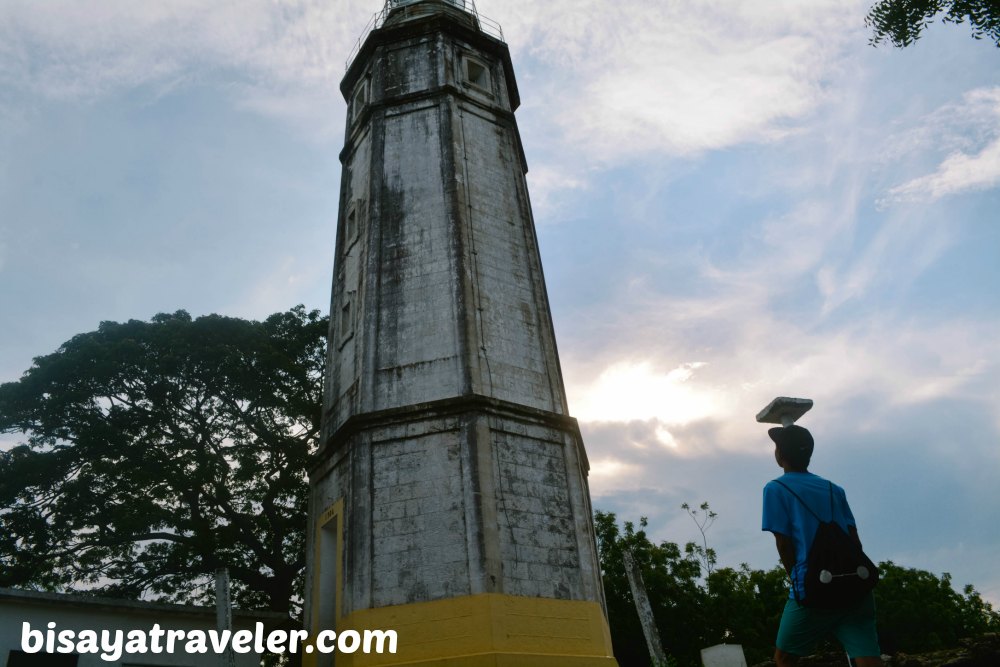 As I was strolling around the venue, I later on realized that there's more to Bagacay Point Lighthouse than just a chill-out spot and a place for prenuptial shoots. As a matter of fact, I found out that it can be a fun playground for travelers as well as locals who want to escape the monotony of their everyday life. And for me, there was no other way to end this perfect day in the "Light of the North" than a visit to this charming landmark.
Our Bagacay Point Lighthouse experience
As soon as we set foot on Bagacay Point Lighthouse, we were all mesmerized by the towering beauty of the parola and its romantic atmosphere. Even though we had plenty of time, we didn't waste any minute admiring the sight. We posed in front of the camera, and snapped a bunch of photos of the parola from the different angles.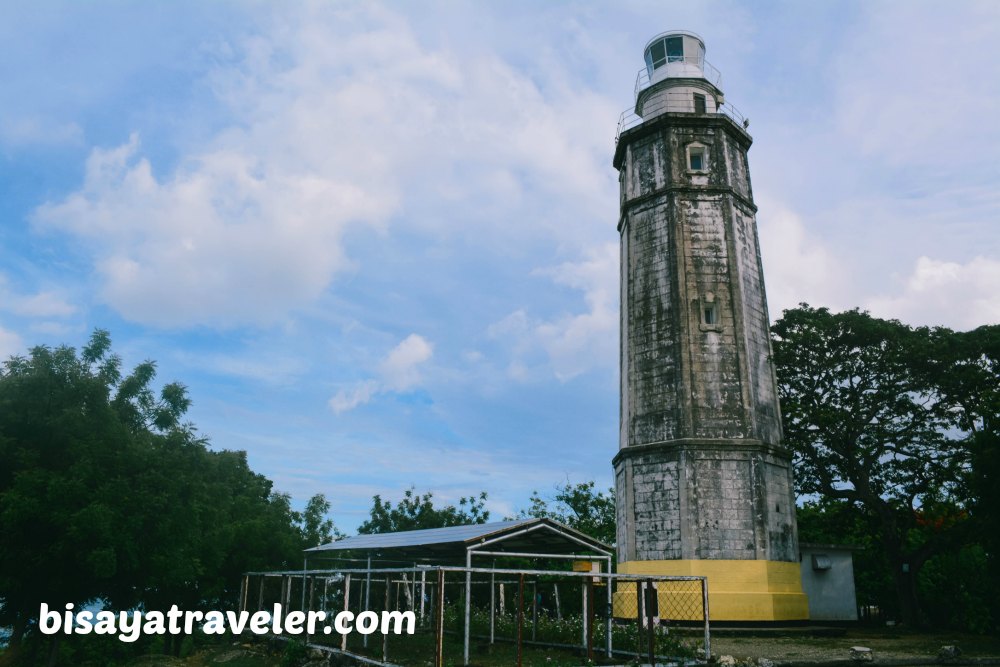 In some ways, our visit to Bagacay Point Lighthouse was kind of nostalgic, with sights that gave us a sneak peek into the past. Whether it's the impressive architectural design of the lighthouse or its old-world feel, there's also an air of mystery to the Bagacay Point Lighthouse. There were even some of Team Bang members like Beth who felt like it was déjà vu.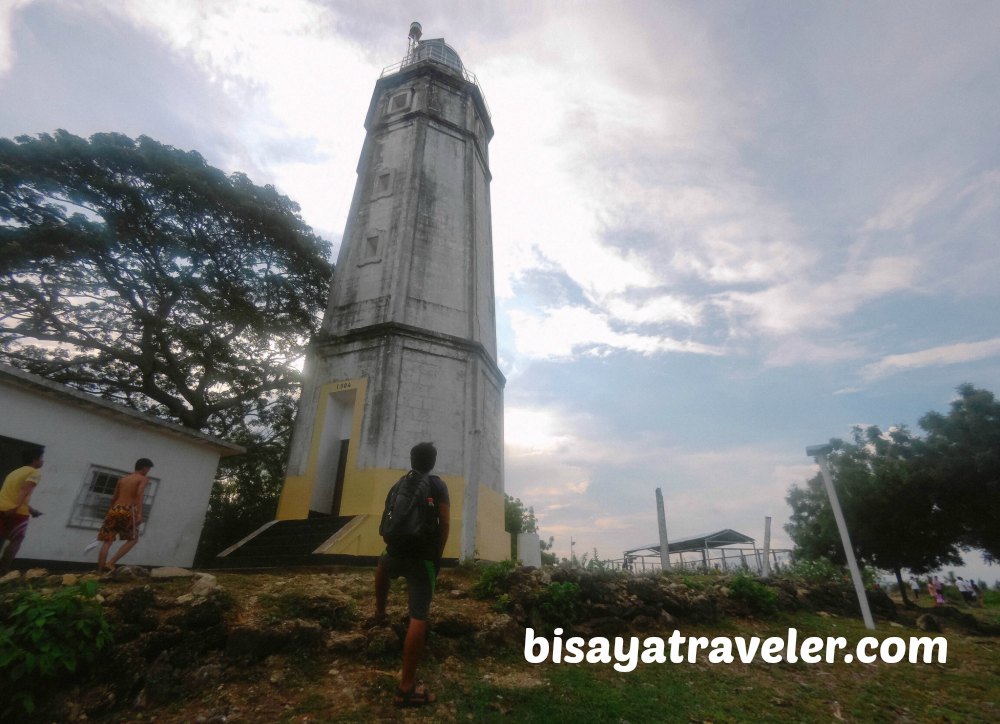 But, make no mistake about it – this mystical feel isn't eerie, by any means. Personally, I think it's this ambiance that makes Bagacay Point Lighthouse a favorite engagement and prenuptial photo shoot destination in Cebu.
As you might have guessed, we roamed around the area, hoping to find a few amazing spots for our photos.
Ultimately, we arrived at a restaurant nearby that offers clear views of Lapu-Lapu Island and its posh resorts. From there, we soaked up the sights, relaxed and took a couple of photos.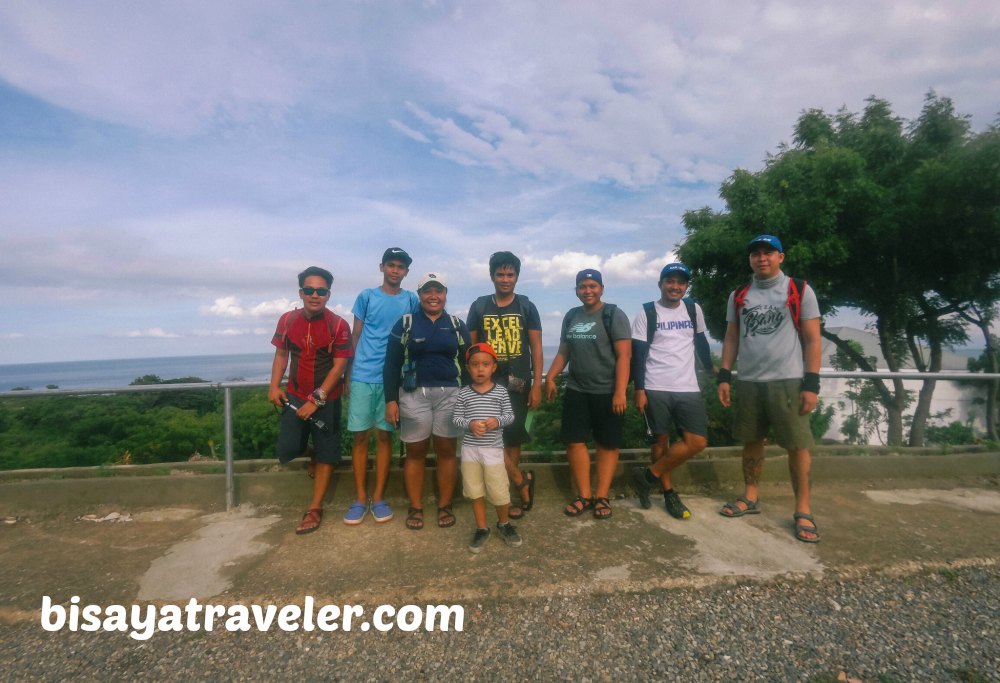 Moments later, we saw a black, stone tower from afar, which is pretty near the shoreline. We are all curious cats, so we all agreed to check it out.
As instructed by a local in the area, we followed the trail leading to the "torre" of Bagacay Point Lighthouse. Along the way, we bumped into a herd of goats and some cows.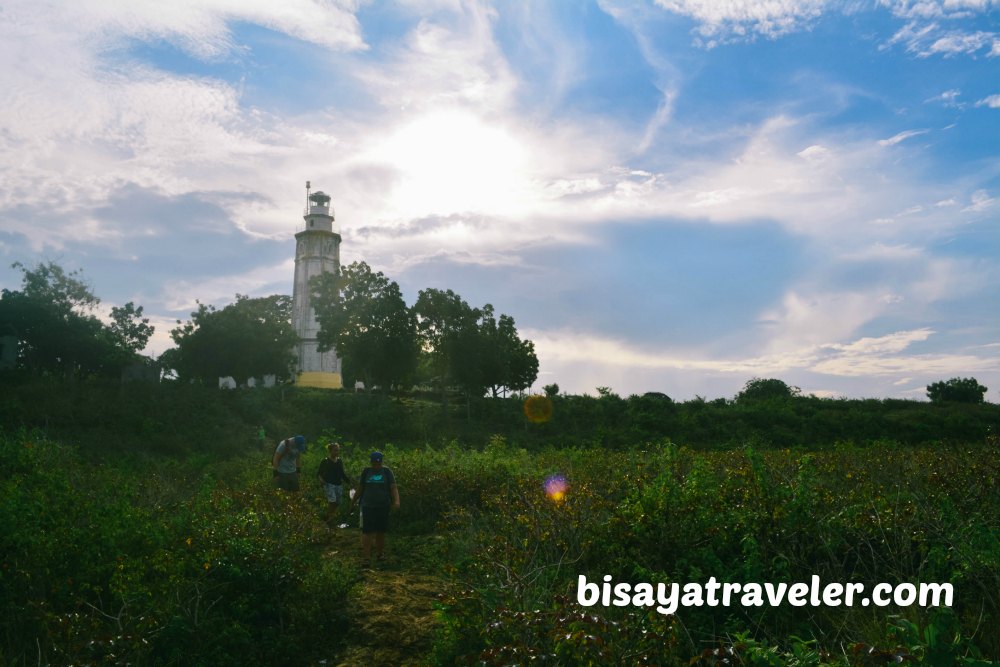 I love animals, and I usually get an up close look of them, whenever I travel. This time, though, I didn't bother getting close to them or taking their picture. Last time I got close to a farm animal while hiking, I was chased furiously by it.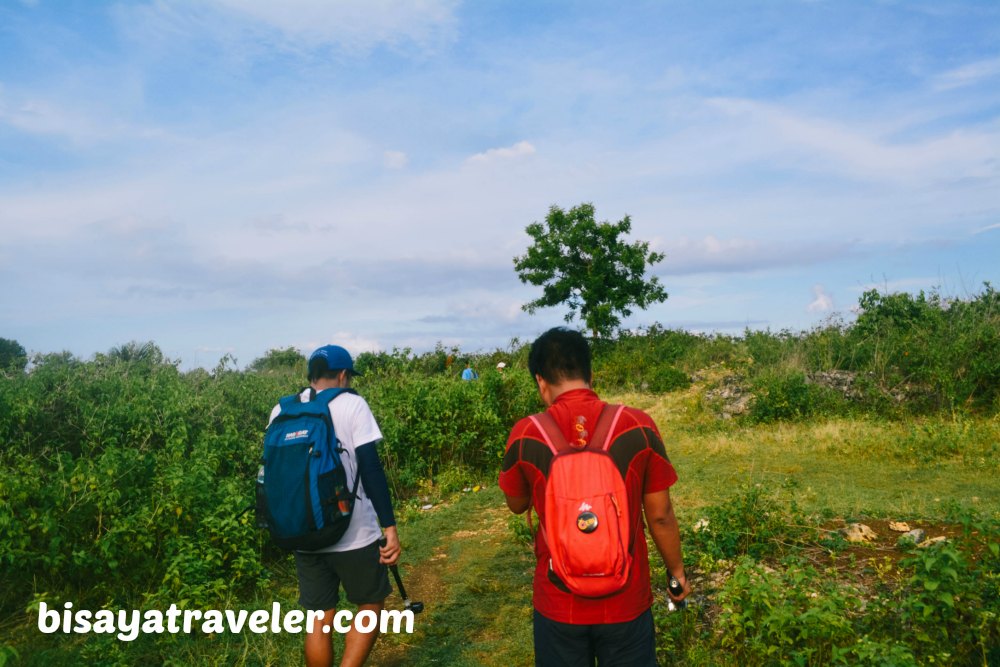 Minutes later, we arrived at the old tower of Bagacay Point Lighthouse. Afterwards, everyone in Team Bang took turns posing in front of their camera. Did I say we love photographs?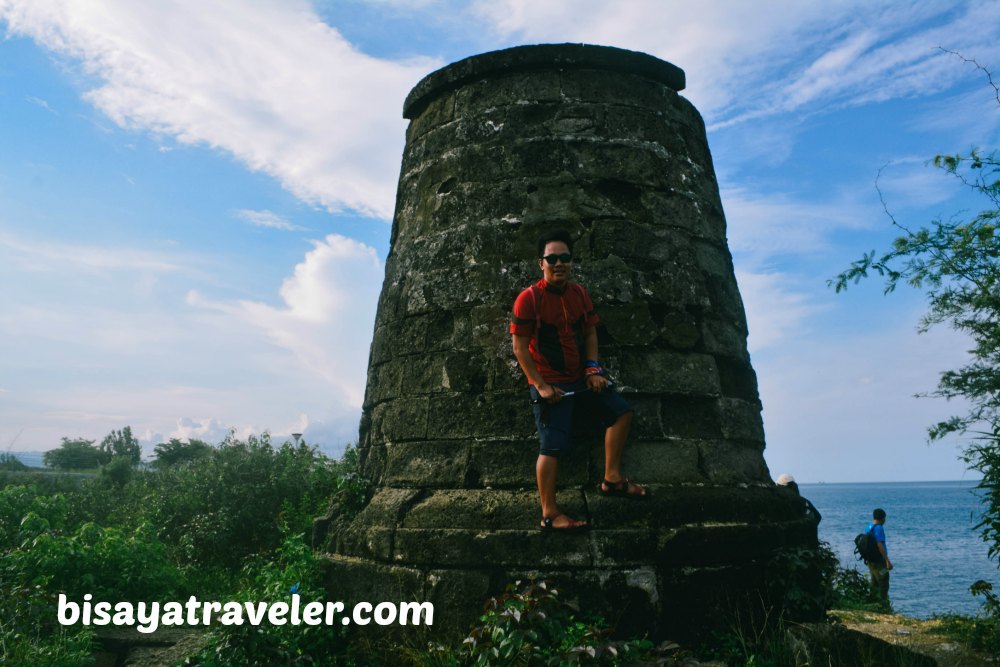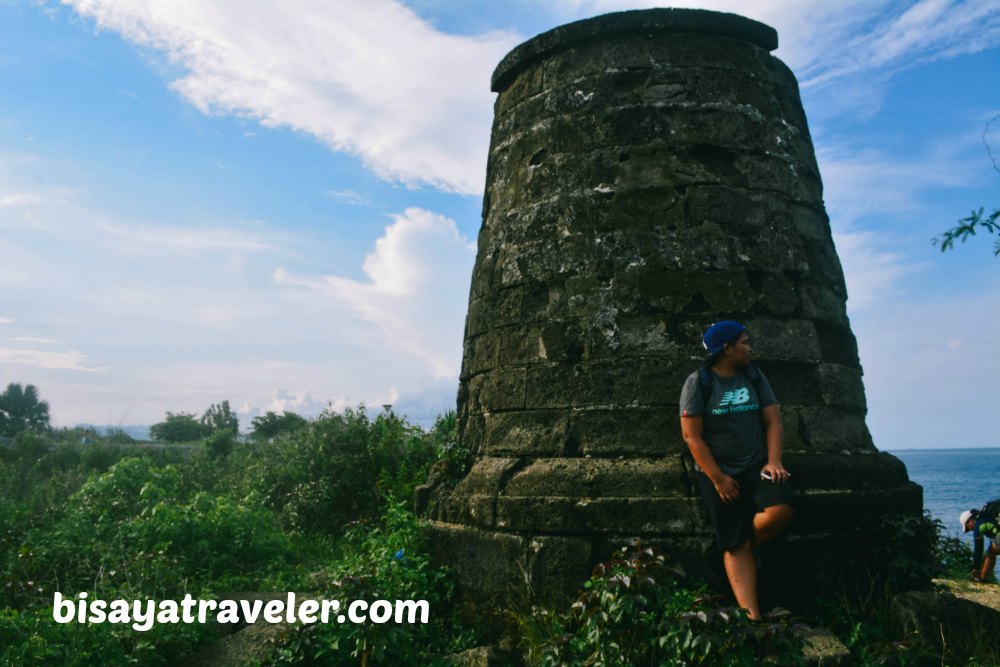 Sadam was a quite a daredevil in this Team Bang adventure, climbing the top of the torre.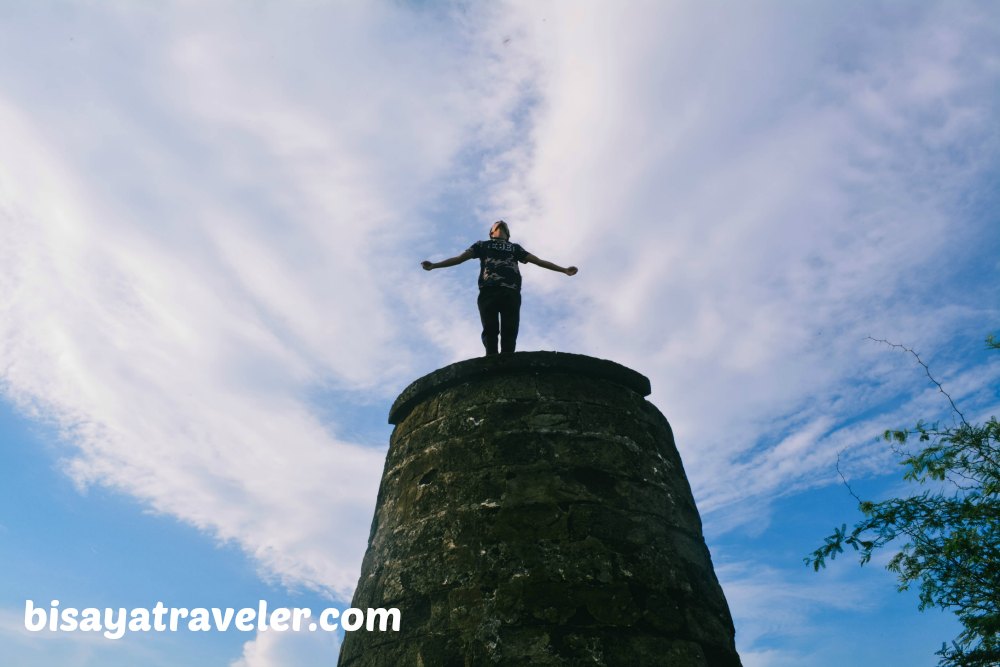 As you can see, he posed like the infamous naked statue of UP.
(After posting these photos on social media, a friend of mine from Liloan told us that climbing the torre is prohibited. We're sorry if we violated any rules, but we didn't see sign stating that it's not allowed. )
The rest of the team, eventually, followed, and enjoyed the panoramas from the tower.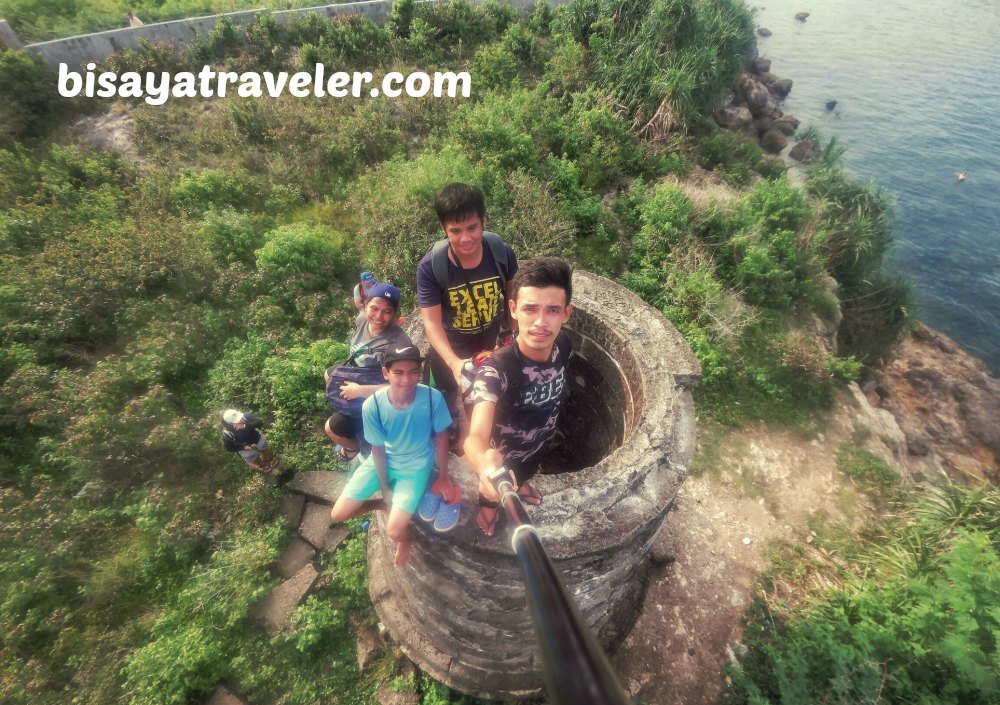 After climbing the tower of Bagacay Point Lighthouse, I surveyed around the area, and found some sweet sights.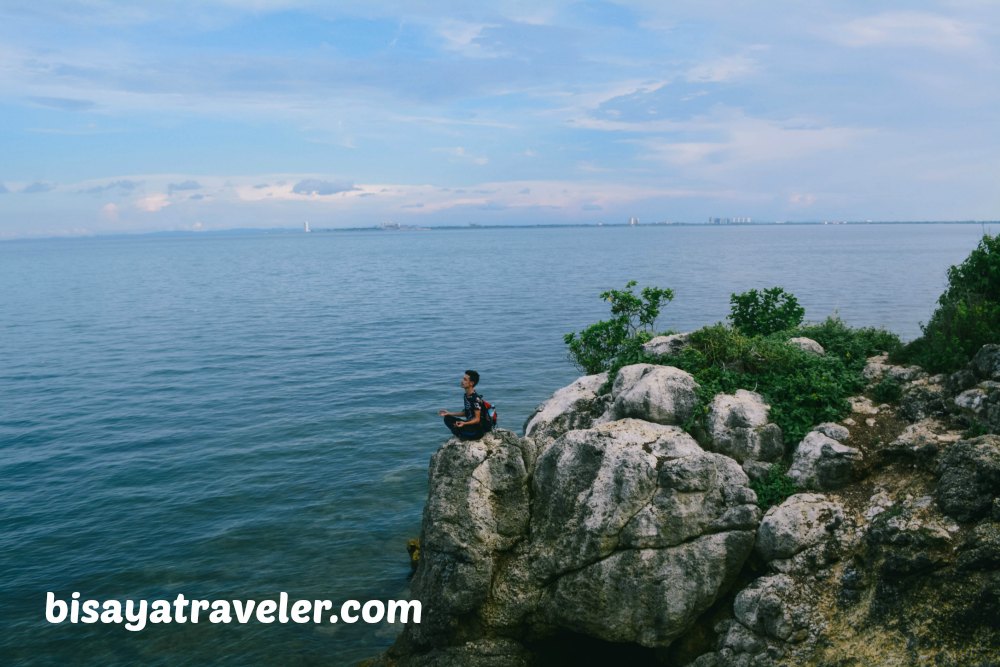 Likewise, I found out that swimming is also possible in Bagacay Point Lighthouse. There were kids as well as adults, enjoying the clean and shallow waters in Liloan. Too bad, I forgot to bring extra underwear during this trip.
Even though it has some sharp rocks and steep cliffs, I'm pretty sure it's a great place to take a dip for free in Liloan.
With the sun about to set, we headed back to the parola, so we can catch a ride back to San Fernando el Rey Parish Church (Liloan church).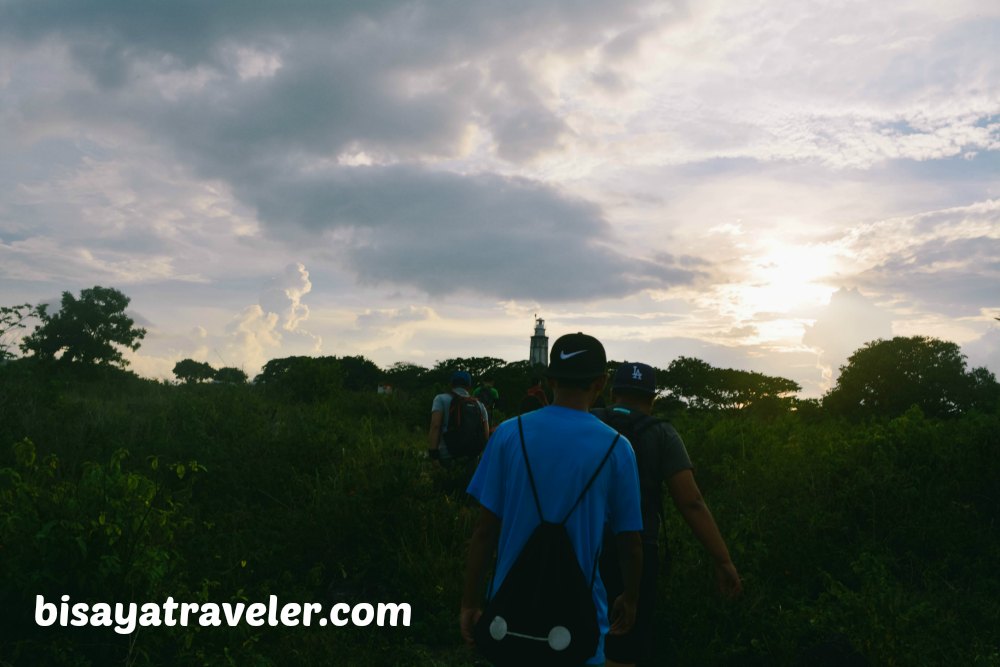 Before leaving the area, though, we made our trademark group pose at the entrance.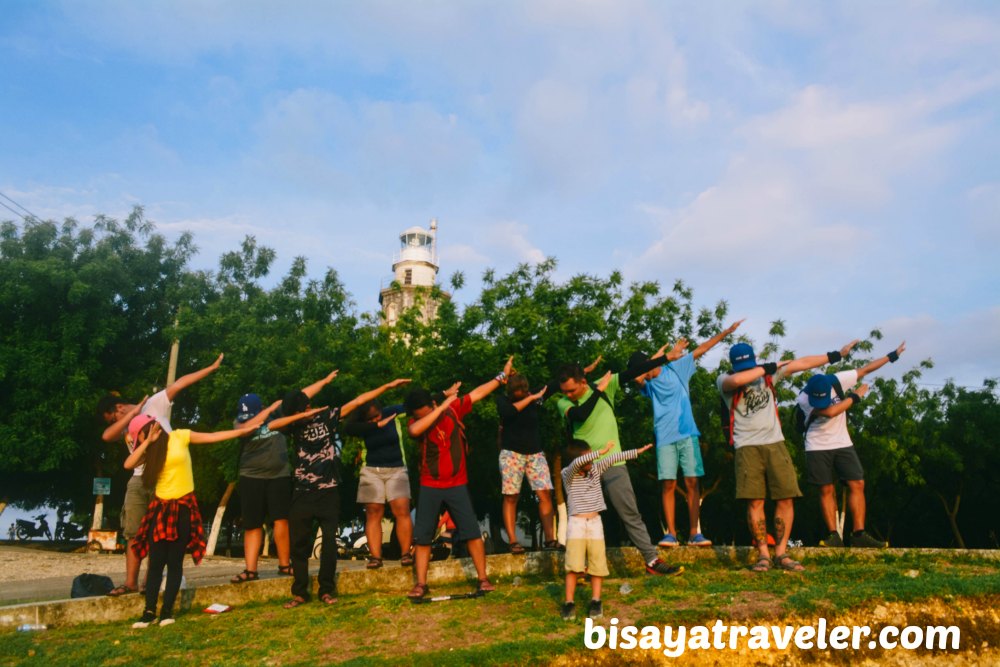 Just like our hike to the Chocolate Hills of Lilloan, we unveiled our new group pose as well.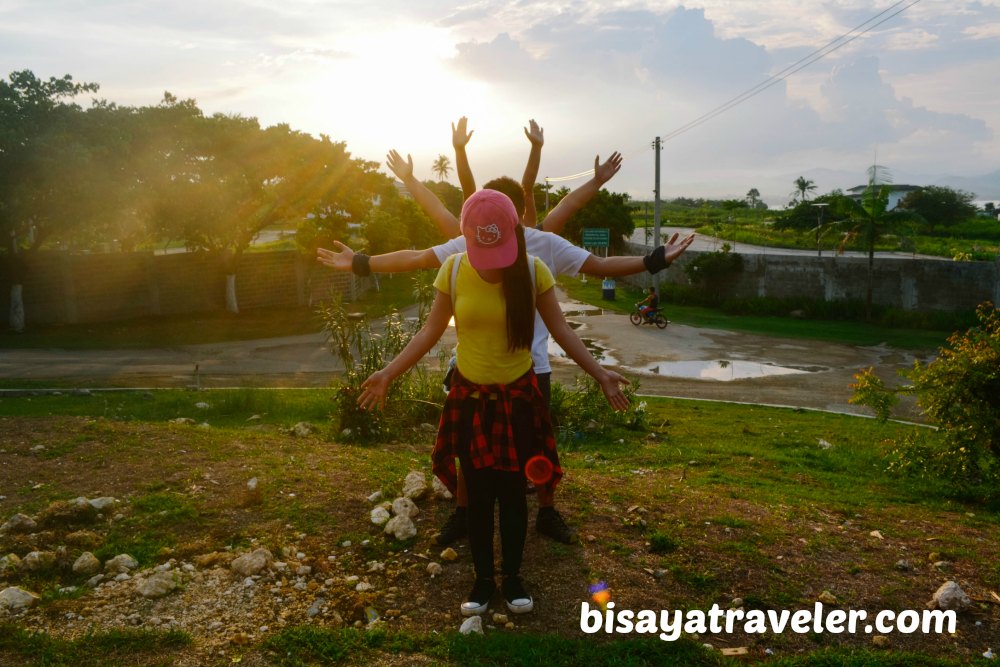 We left the area, and arrived at Liloan proper where we capped off our day with a tasty and hearty barbecue dinner. I got to say it was another well-spent Sunday with Team Bang.
How to get to Bagacay Point Lighthouse:
From Sungold near SM City Cebu, take a jeepney ride to San Fernando el Rey Parish Church (fare is PHP 18). Then, make your way to back of the church, and ask the locals for directions. Tell them that you're going to Catarman or Parola. Follow the way, as instructed by the locals. Then, cross the pedestrian bridge (temporary as of this writing).
Take a tricycle ride that will take you to Bagacay Point Lighthouse (fare is PHP 8 to 10).
Our Liloan itinerary:
07:00 AM: Meet-up at Rull's Bakeshop Liloan
07:30 AM: Depart for Barangay Lataban
08:00 AM: ETA Barangay Lataban
08:10 AM: Start hike to Lataban Hills
08:40 AM: ETA Lataban Hills/Explore the area
09:30 AM: Depart for Kan-insid Falls
11:00 AM: ETA Kan-insid Falls
11:20 AM: Depart from Kan-insid Falls
12:00 PM: ETA Junction of Mulao and Kan-insid/Snacks
01:30 PM: Lunch
02:30 PM: Depart for Liloan Church
03:30 PM: ETA Liloan Church/Depart for Parola
04:20 PM: ETA Parola/Explore the area
05:30 PM: Depart from Parola
06:00 PM: ETA Liloan Church
06:30 PM: Dinner
07:00 PM: Depart for Cebu city
08:30 PM: Home sweet home
Important notes:
Practice the LEAVE NO TRACE principles.
Entrance to Bagacay Point Lighthouse is FREE.
There are also some delicious street food treats within the area, such as tempura and kwek-kwek.
The best time to visit Bagacay Point Lighthouse is during sunset or sunrise.
Relish the charming setting of the place.