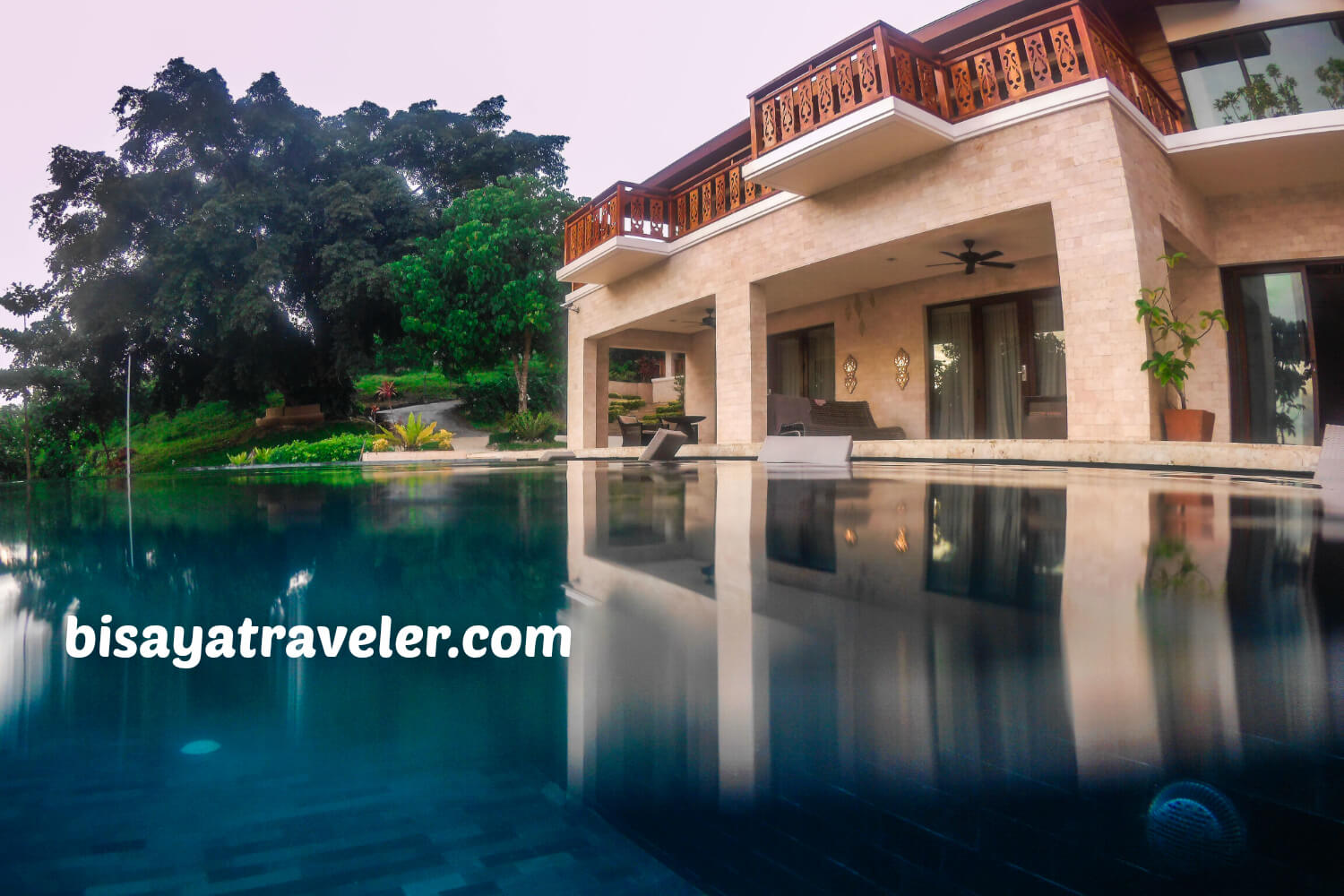 Astoria Bohol: A Laid-Back And Picturesque Sanctuary In Baclayon
My life, for the past few weeks, has been a whirlwind full of surprises and fun-filled adventures. After an intimate (and close-mouthed) wedding, a memorable trip to China and a visit to Bohol's sea of clouds, my wife and I felt like we could use a soothing getaway in a secluded seaside paradise far away from all the commotion. And luckily for us, our friend and my wife's bestie, Gail, had the perfect present for the weary travel-bug-infected couple – a stay at Astoria Bohol.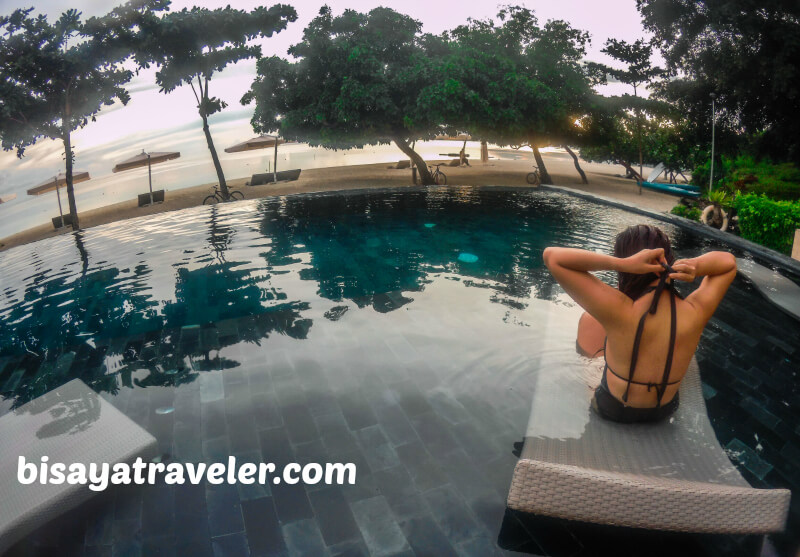 Our Astoria Bohol experience
Unlike most seaside resorts, Astoria Bohol is not hard to find. As a matter of fact, it only took about 10 minutes for us to arrive at the resort from BQ Mall, Tagbilaran via habal-habal. Plus, it's also located near one of the most popular landmarks in all of Bohol – the Blood Compact Monument, which we clearly saw as we were making our way to the Astoria.
The moment we set foot on the resort, we were simply mesmerized by the splendor of Astoria Bohol. Honestly, Astoria Bohol was just as luxurious and gorgeous as the pictures I saw on their website. I'm not much of a seaside resort lover, but it did captivate me with its scenic view of the Mindanao Sea. And as we were heading towards our room, I saw and felt the air of elegance and exclusivity that make this resort so special.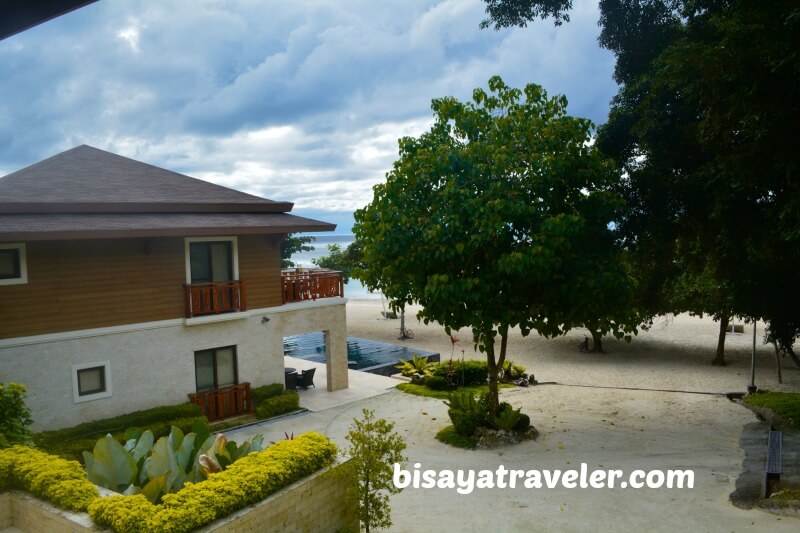 Once we were settled in our room, a young and lovely lady welcomed us to the resort with buko shakes and necklaces made of shells. Quite a nice way to welcome their guests, I must say.
As pleasant as the welcome committee and our room were, we did not stay long there since we have a scheduled meeting with Bohol's remarkable sea of clouds on the following day.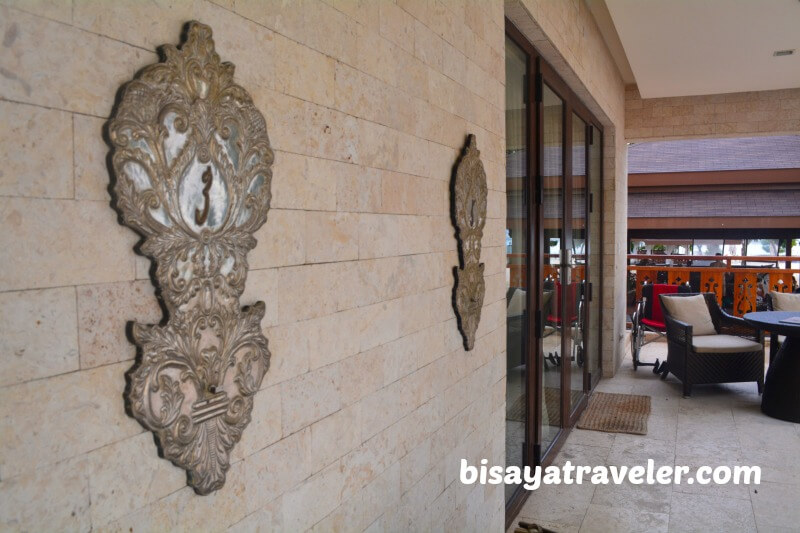 The next day, we arrived at Astoria Bohol in high spirits and a handful of cameras full of snaps. While it wasn't a grueling hike, we did feel a bit tired, after the long V-hire ride from Danao.
As for our room, it was truly spacious, equipped will all the luxuries you'd expect from a high-end seaside resort, including a snug bed complemented by a bunch of soft pillows and fitted with ritzy sheets. What's more, our room came with a Wi-Fi access, an LED television with a Samsung DVD player, an electronic safe, a microwave oven, a refrigerator and tea and coffee making facilities. To make things better, it has an immaculate and large bathroom, supplied with a cluster of bath amenities and towels, as well as fitted with a bathtub.
And with all these amenities, both my wife and I had a long and relaxing siesta. But, before I began putting my sleeping attire on, I took a long, warm bath on the tub, to cleanse myself.
Upon waking up, we took a stroll on the beach, to relax and admire the surroundings. The beach, although it isn't as stunning as Panglao and Boracay, is still quite a sight to behold, especially during sunset.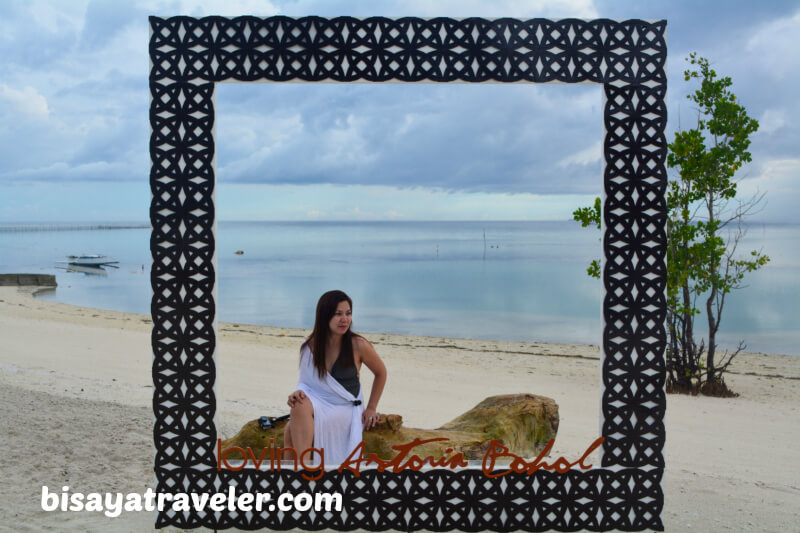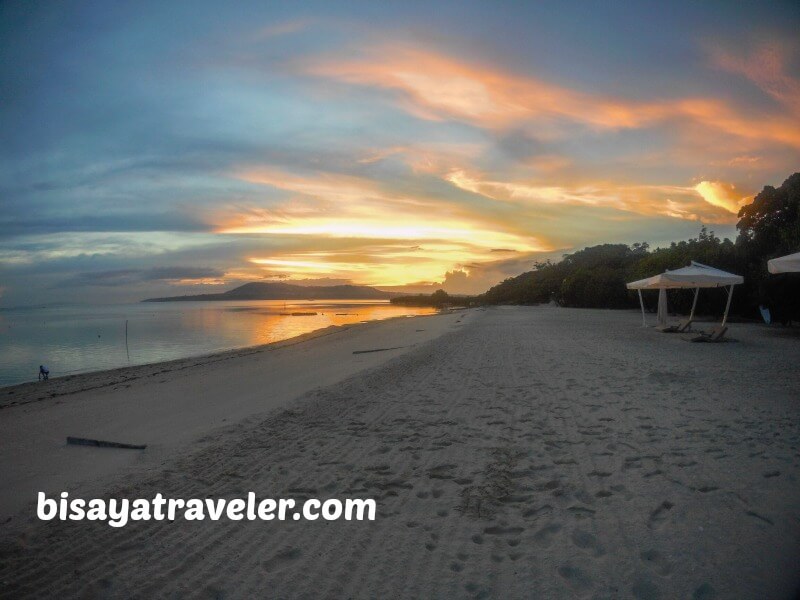 Then, we roamed around the beach, to check out its other facilities. As I've learned while wandering and asking the staff, there aren't a lot of facilities or leisurely activities available within the resort. Until the whole resort is finished, guests can as of now only walk or kayak on its shallow waters, to explore the sparkling Mindanao Sea. Likewise, they can work on their tan or read a book from the small library in the loungers by the way.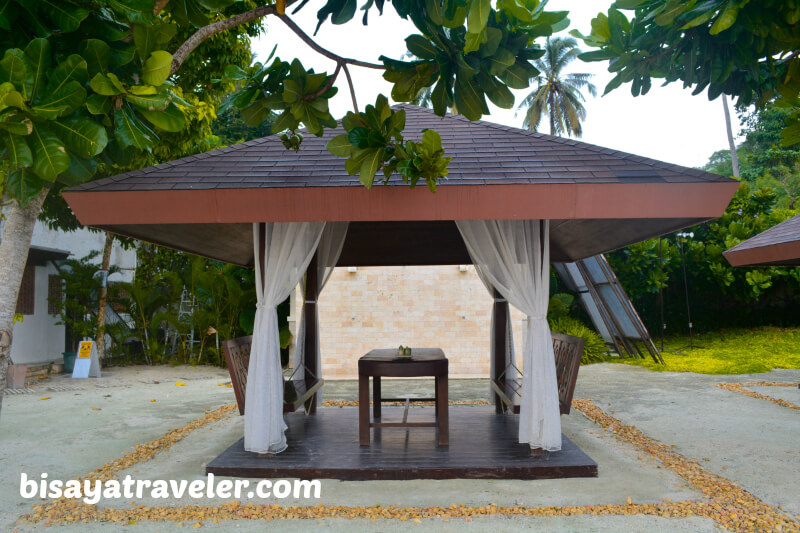 And by the way, there are also wood bicycles that you can use to roam around the area, for free.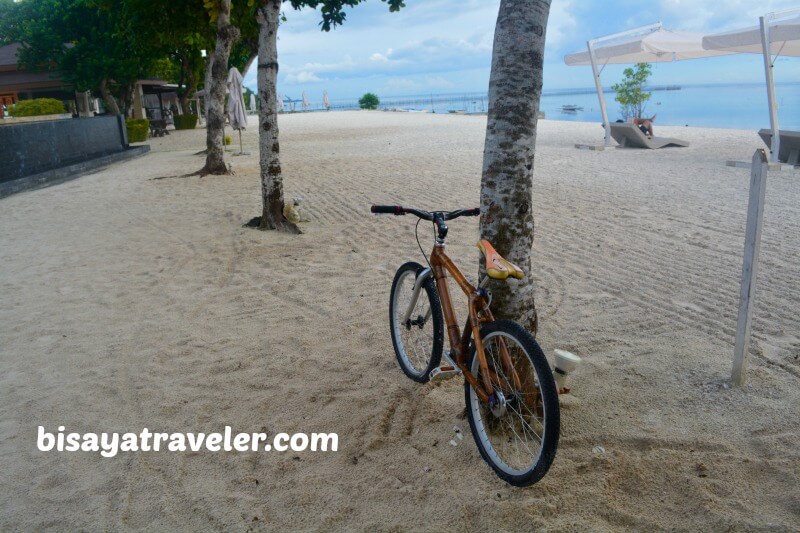 But, personally, I don't think the lack of facilities can ruin your stay at Astoria Bohol. If anything, it may even give you a soothing break that lets you escape the frenzy and noise of today's world.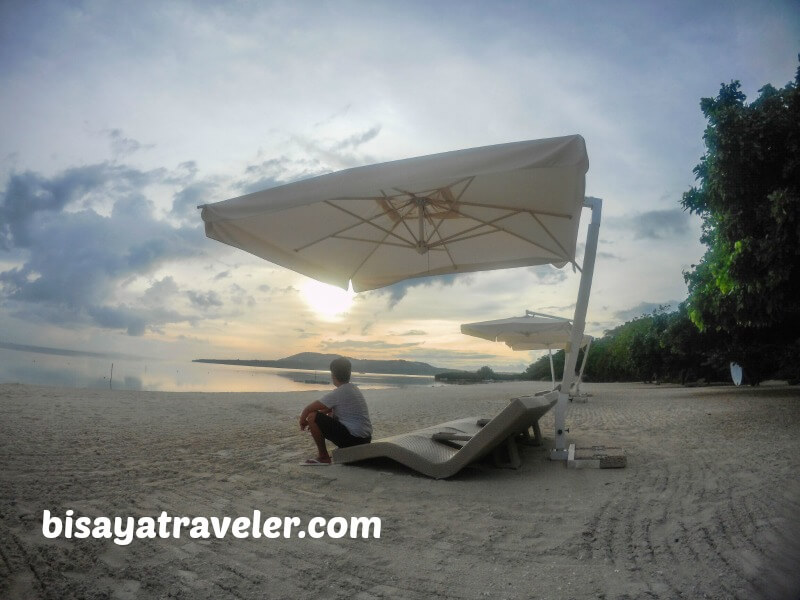 Eventually, we went back to our veranda to take a plunge on its gorgeous five-foot-deep infinity lap pool – the centerpiece of Astoria Bohol. Adorned beautifully with stylish sun loungers, the pool is indeed a well-photographed feature that wondrously faces the ocean.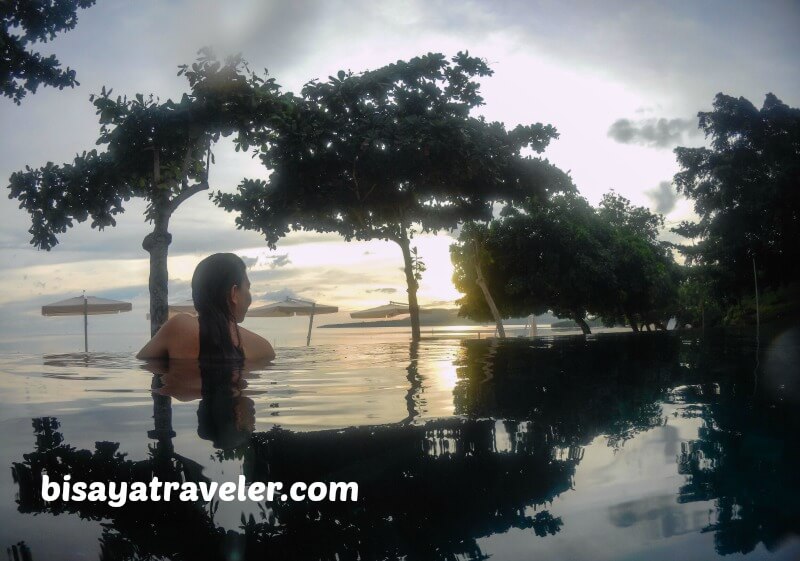 As you can see, we did enjoy swimming on this Instagram-worthy and sweet infinity pool.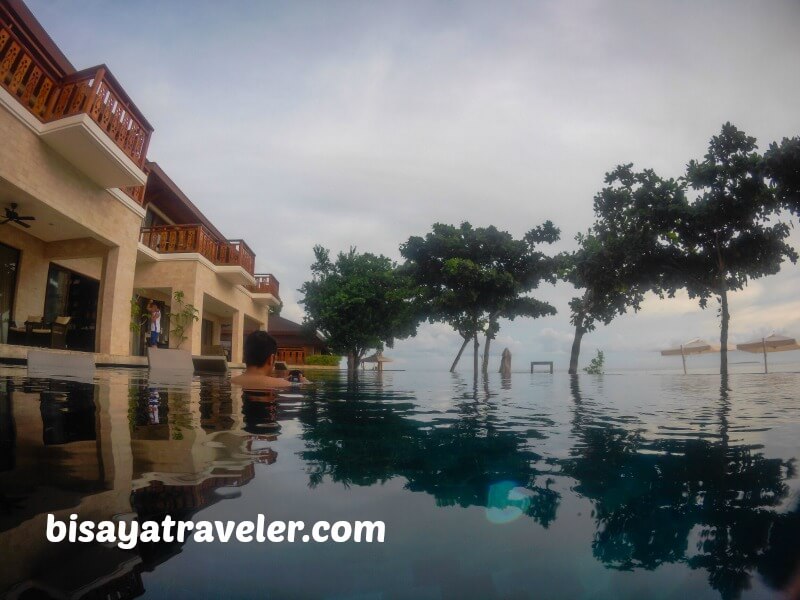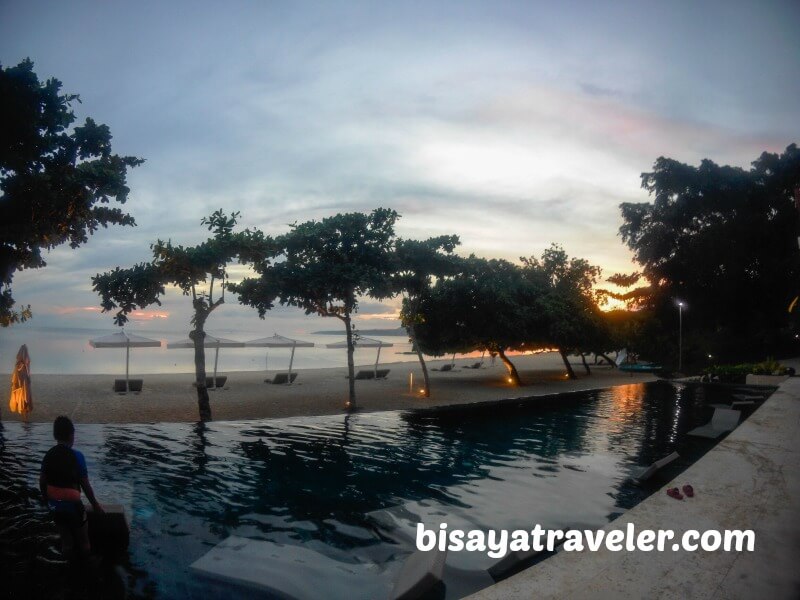 As far as the food, we didn't buy anything from their sole restaurant – Pamana Café. I thought their dishes were too expensive for my standards (yep, I'm very kuripot). And besides, there are plenty of incredible restaurants in Tagbilaran City, which is just an 8-peso jeepney ride away from the resort.
Additional information:
Address: Tagbilaran East Road, Barangay Taguihon, Baclayon, Bohol
Website: www.astoriabohol.com
Email address: [email protected]