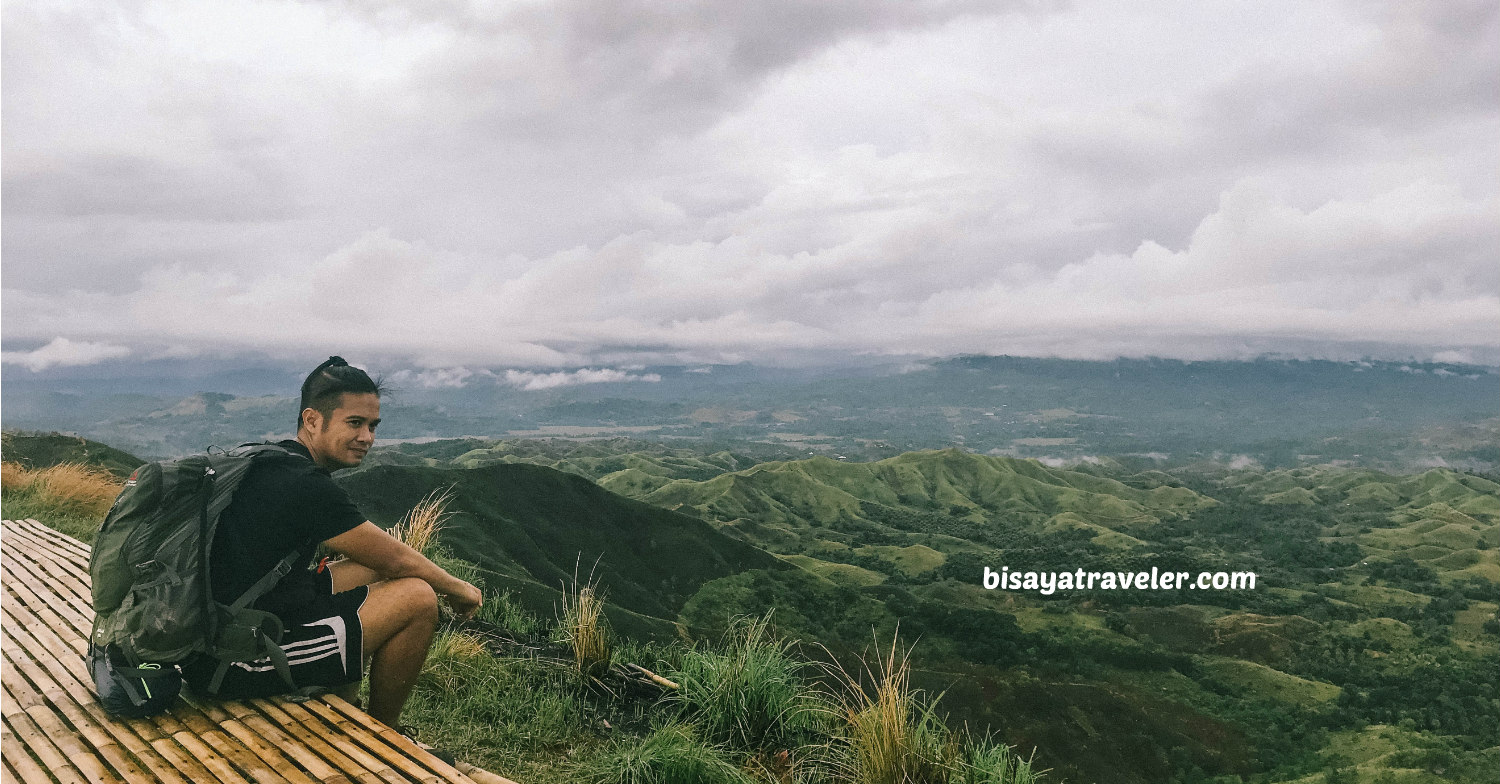 My Wondrous Journey To The 11th Best Cebu Blogs Awards
It was 4 hours after midnight. I was on an early flight back to Cebu, following a solo trip in Singapore. Like most of my solitary moments, a universe of ideas and a sequence of memories were filling my head. I was imagining of heart-pumping thrills, picture-perfect hikes and meeting strangers in a foreign land.  What's more, I was planning on creating something unique and remarkable that might change my life's direction.  But, as wondrous as those thoughts were, I felt like I had to sleep and take a breather. After all, I barely had any sleep, for the past 72 hours, exploring the Lion City at night and attending a freelancer's symposium in the morning.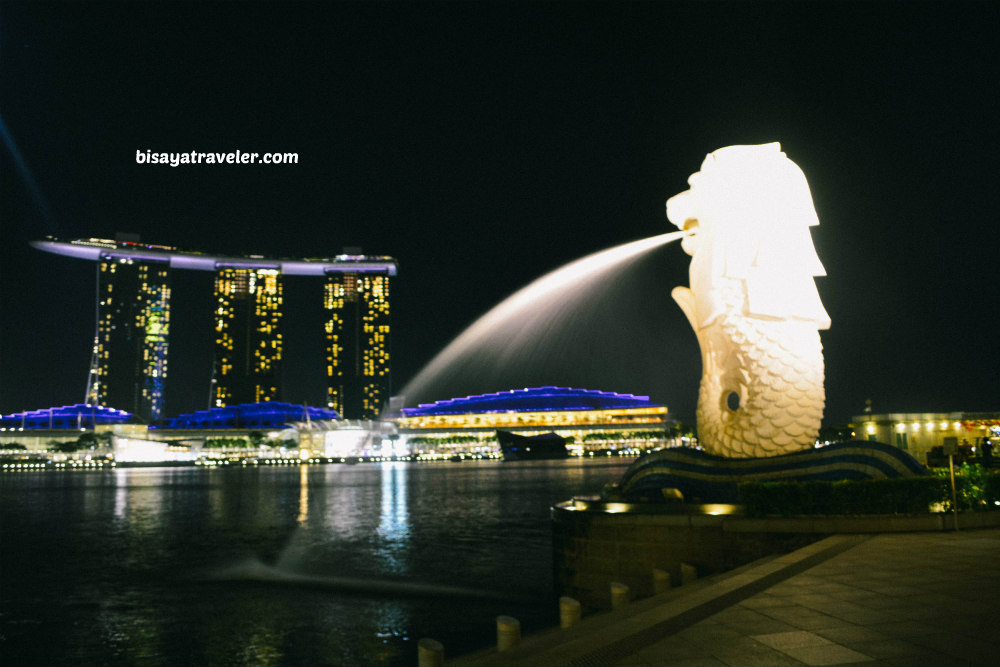 I had to chill and rest my weary muscles.
So, I closed my eyes, and tried my best to catch some sleep.
But, damn it! I couldn't sleep!
Even though my body was dead tired, my mind was pretty awake, thinking of an idea that could change my life.
And, here's the thing.
Never in my wildest imagination did I ever entertain this idea.
Should I take the leap of faith?
Or, should I just stay in my comfort zone, happy and contended with my life in Cebu?
I kept asking these questions to myself, until I arrived in Cebu.
Heck, I even kept thinking of it, a week later.
And, eventually, my adventurous side prevailed.
And that's why you're here right now, reading my travel blog.
The truth is, it was hard for me, as an introvert, to expose my opinions and ideas to the rest of the world.
Additionally, I didn't like the idea of being in the limelight or being surrounded by people.
Still, I need something to spice up my life since I was stuck in a rut.
And, guess what?
So far, my decision to create my own travel blog has been nothing short of great.
My journey as The Bisaya Traveler has been quite thrilling and eye-opening. Not only do I get to explore dozens of unheralded places, but I've also met hundreds of amazing people.
From international backpacking aficionados to local explorers, I've shaken hands with some awesome folks in the last two years.
And, more importantly, I have used my blog to organize outreach programs, helping students and children in the remote areas of Cebu.
And, just a week ago, I reached another milestone in my odyssey as a travel blogger in Cebu.
For the first time ever, I was nominated as a finalist for the Best Cebu Blogs Awards, under the Best Cebu Travel Blog category.
Even though I have no desire to chase personal glory or awards, it does feel nice to be recognized for something that I love to do every week.
As an added bonus, I was nominated alongside my favorite travel bloggers in Cebu.
To be mentioned in the same breath as Adrenaline Romance and Dakilaang Laagan is an honor, for me.
Even before I began blogging, I followed their epic adventures through their incredible travel blogs.
And, that, to me, is already an achievement in itself.
About the 11th Best Cebu Blogs Awards
Before I go deep into my blog's history, let me give you a short introduction of the Best Cebu Blogs Awards 2018.
And, yes, these guys are legit and lit!
Founded by Mark Monta, BCBA is the pioneering and only award body that recognizes the talents of bloggers in Cebu and its surrounding areas.
And, this year, the BCBA will be held at Bai Hotel on December 2, and is co-presented by Smart and PLDT.
Plus, it has a bunch of official host partners and sponsors, such as:
Bai Hotel Cebu
Megaworld Corporation
Oppo Philippines
Krispy Kreme Philippines
BPI
Pancake House
Red Ribbon Philippines
Starbucks Philippines
Additionally, it has online media partners like Cebu Bloggers Society Incorporated, Cebu Fashion Bloggers, Memoriter and Cebu Content Creators.
The official photographer of the event is Alvin Asayas Photography, and the official graphic artist is ChoiXp.
On top of it all, it has a couple of other blog partners – Geemiz: Accounting Blog and Cebu Fitness Blog and Gym Tips.
The Bisaya Traveler origins 
I have been writing way before the emergence of my blog, The Bisaya Traveler.
Writing is, actually, my passion as well as my bread and butter.
For years, I've been working, as a writer and blogger, for the likes of Trekeffect and Skyscanner.
But, the thing is, I never thought of creating my own travel blog.
I just wasn't comfortable sharing my thoughts to everyone.
Unlike most of my writing gigs, blogging entails you to share bits and pieces of your life to tons of readers worldwide.
And, that was something I wasn't ready to do.
One day, I joined a writer's convention in Singapore, hosted by one of my clients.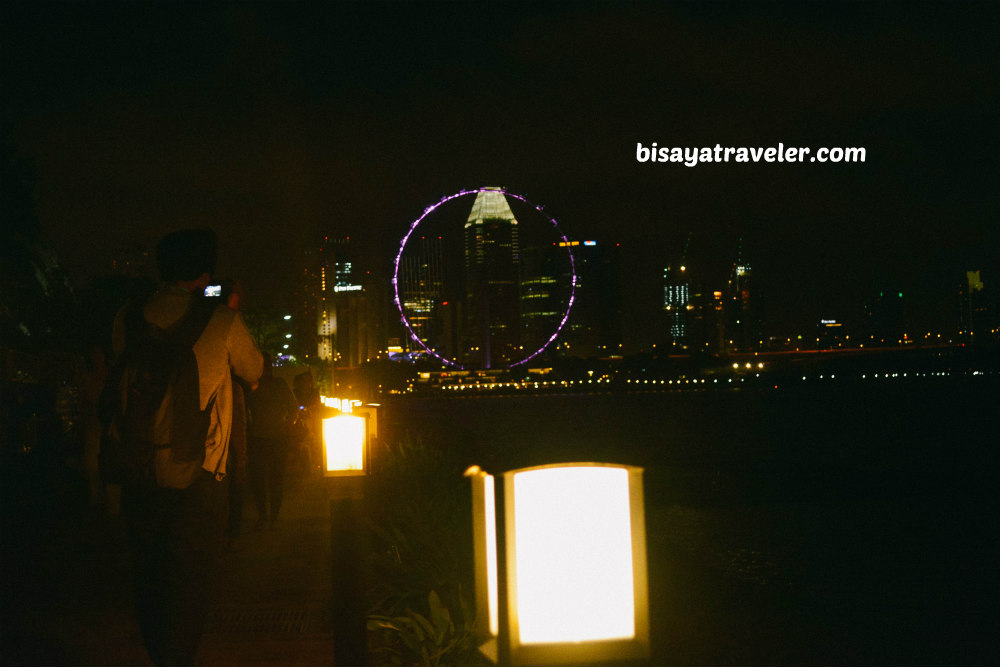 Clearly, I had a lot fun in Singapore!
I rubbed shoulders with countless of photographers and bloggers from Indonesia, India, Vietnam, Australia and many more.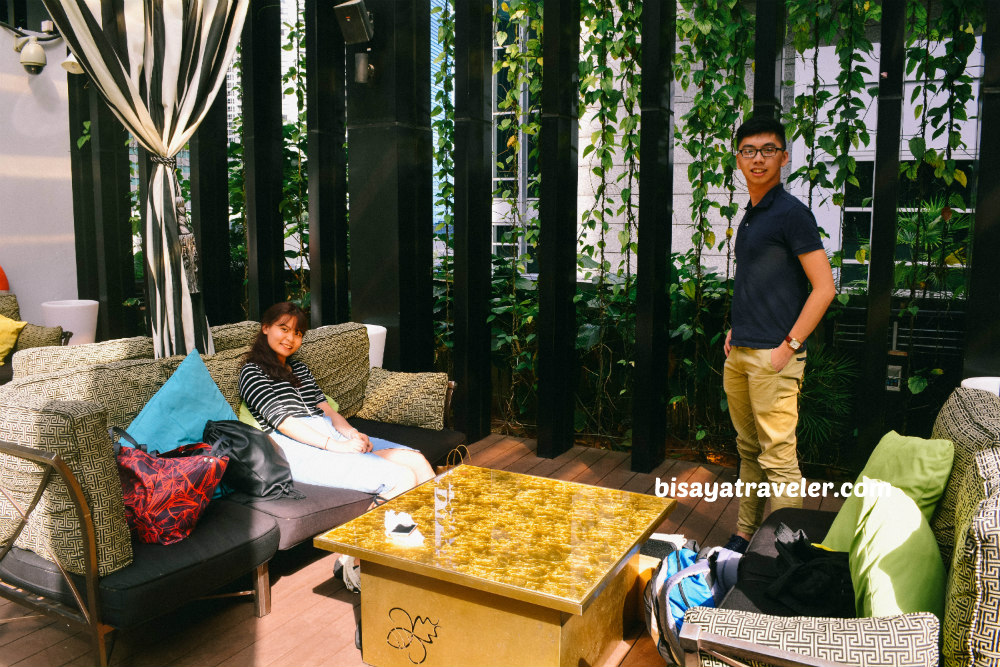 Thanks to their stories and blogs, I was inspired to create my own blog.
In addition, there were a few well-known influencers and bloggers from Luzon.
Although these people from Luzon were nice, I noticed something that eventually triggered the idea to create The Bisaya Traveler.
And, that was the infamous Imperial Manila mentality.
Then, all of a sudden, memories of Manileños belittling people from Visayas and Mindanao flashed through my mind.
I remember the times when people from Manila asked me if there's a mall or bar in Cebu.
I remember the guy who said there's nothing interesting in Cebu because they think it's undeveloped.
And, I also remember the times when some people up north mock our accent.
Let's be real.
Even with the world getting smaller by the day, there are still tons of people from Manila who think they are superior to the rest of the Philippines.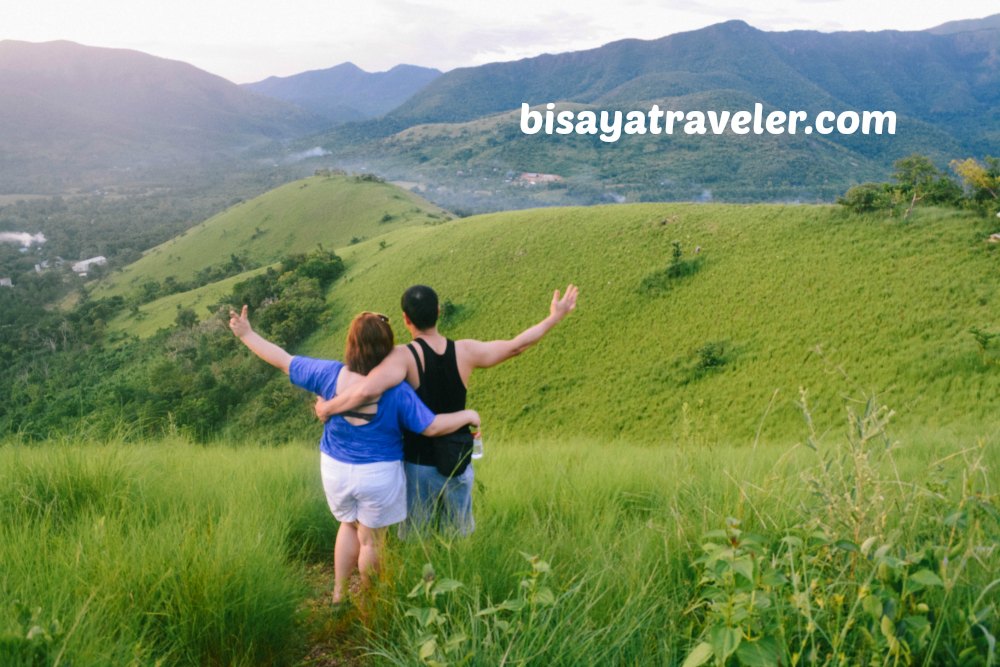 So, I decided to a create blog that would somehow highlight the beauty of Visayan-speaking region and its people.
I could have come with a cooler and more bad-ass blog name, like The Introverted Explorer or The Clumsy Adventurer.
But, I wanted to show everyone that there's more to the Philippines than Metro Manila.
And, don't get me wrong – I didn't create The Bisaya Traveler out of hate for these people.
The Bisaya Traveler is my own way of saying that I'm proud of my heritage, people, hometown and island.
A month later, I started building the foundations of my travel blog.
With my knowledge and skills in writing and SEO, I thought everything would be a breeze.
But, I was wrong!
As it turns, writing for a personal blog was a different beast.
I was clueless on what to do next.
I struggled to find my own voice and style.
I was so used to creating listicles and travel guides that I didn't know how to write a blog in first person.
And, I couldn't find a mentor who could show me the ropes, meaning there was only one way to learn this art.
And, that's to study the works and masterpieces of other travel bloggers in Cebu.
Luckily for me, there are plenty of awesome travel bloggers in Cebu who unconsciously gave me a crash course in blogging.
I was amazed and swept away by the stories written finely by renowned bloggers, like The Little Lai, Adrenaline Romance and Dakilaang Laagan.
Moreover, these adventurers inspired me to pursue a new hobby – hiking.
After reading Adrenaline Romance's blog on Candogao peak, I scaled this breathtaking mountain in Badian.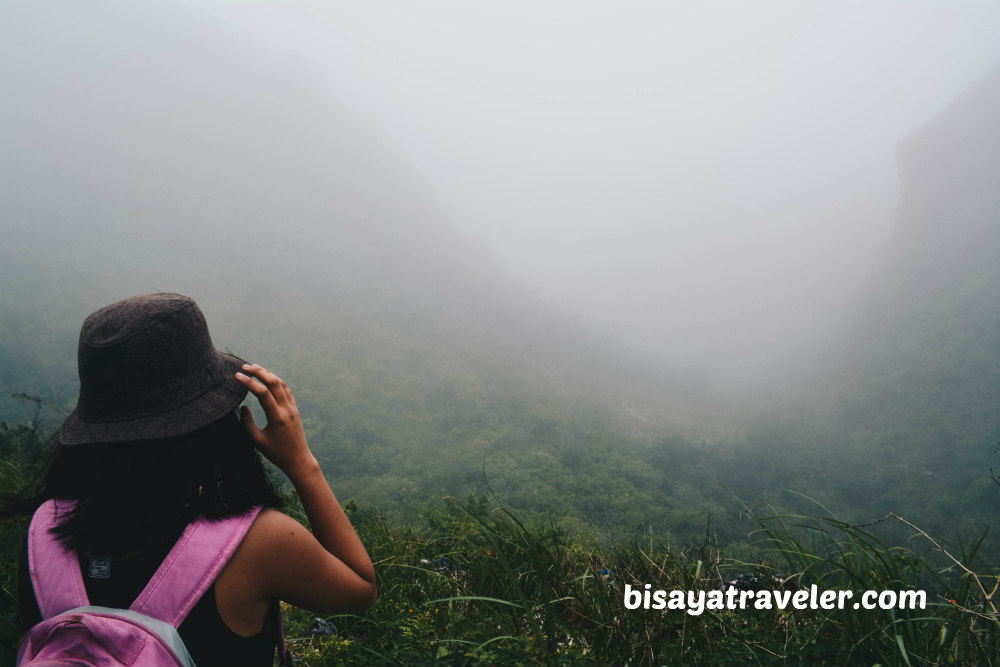 And, that became the turning point in my journey as a travel blogger in Cebu.
Since then, I've been to a plethora of hidden spots and mountains on my island.
And along the way, I've met dozens of people who ultimately became my friends.
I don't want to sound cheesy, but they are definitely are one of the greatest joys in my journey as a blogger in Cebu.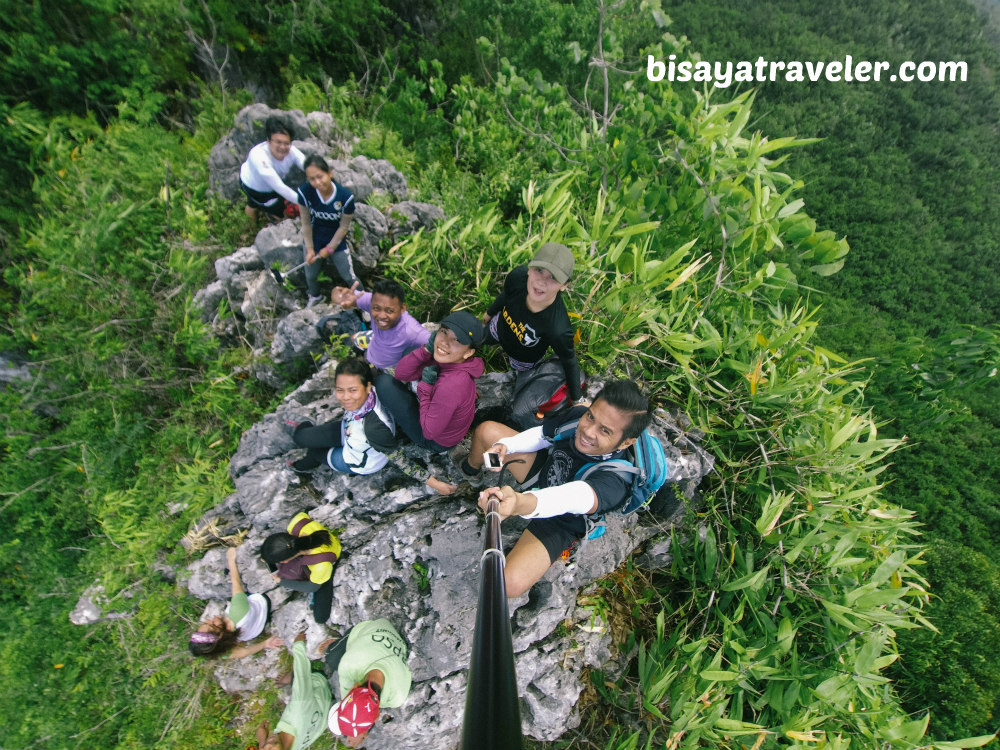 And, in some ways, I've left a positive mark in the lives of some of these people.
Together, we've discovered some undervalued spots in Cebu as well as organized outreach programs for the less fortunate kids.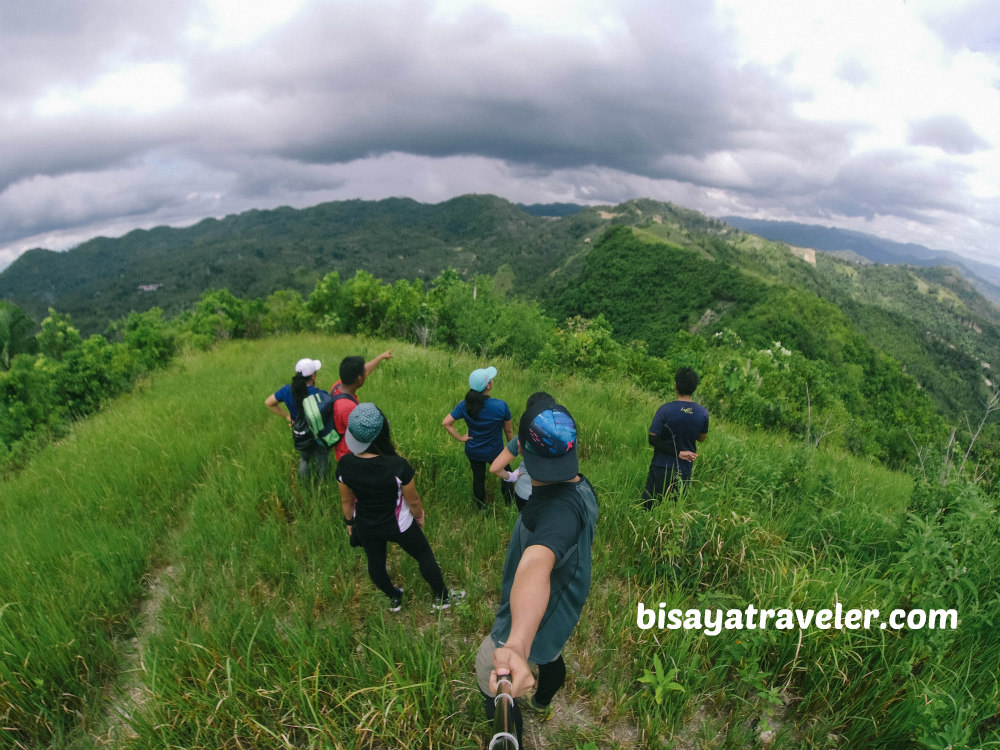 As far as I'm concerned, that's the undisputed ultimate prize of being the Bisaya Traveler.
To share blessings to others is, hands down, the best thing that I, as a blogger, have done, thus far.
Today, outreach programs are a part of my calendar and yearly routine.
As a matter fact, we are on the verge of completing a series of hikes for a cause this November.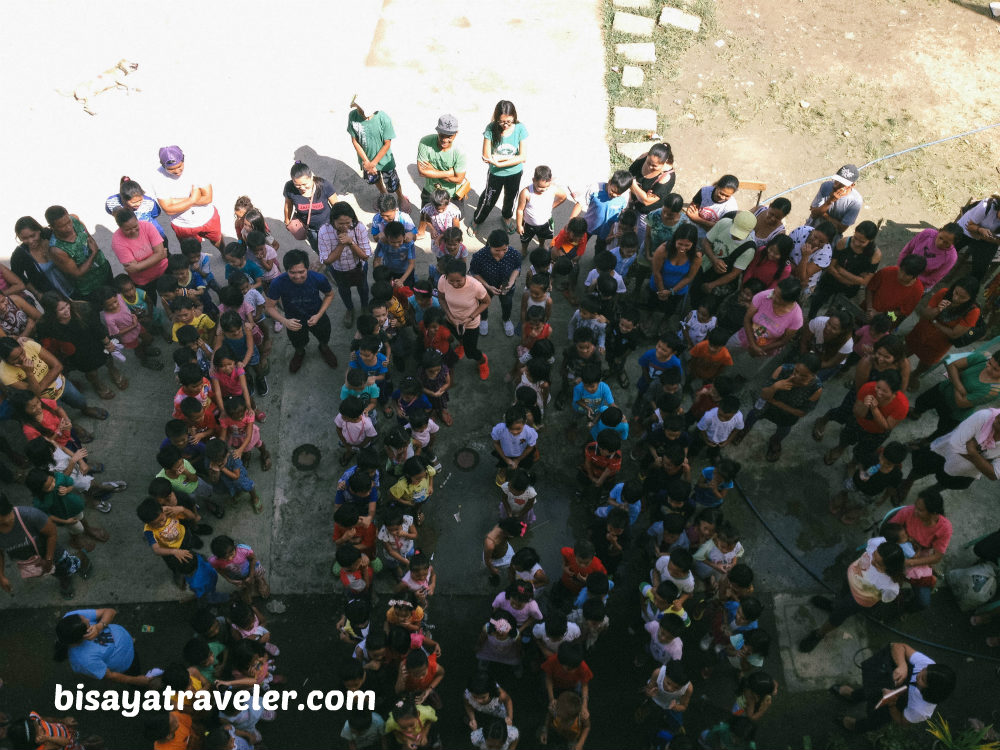 Did I make the right decision to create a travel blog?
Absolutely yes!
And, thank God I was awake for whole duration of that flight to Cebu. Otherwise, things might have been a little different. As I've preached before, even the smallest and seemingly insignificant decision can make a huge impact to someone's life.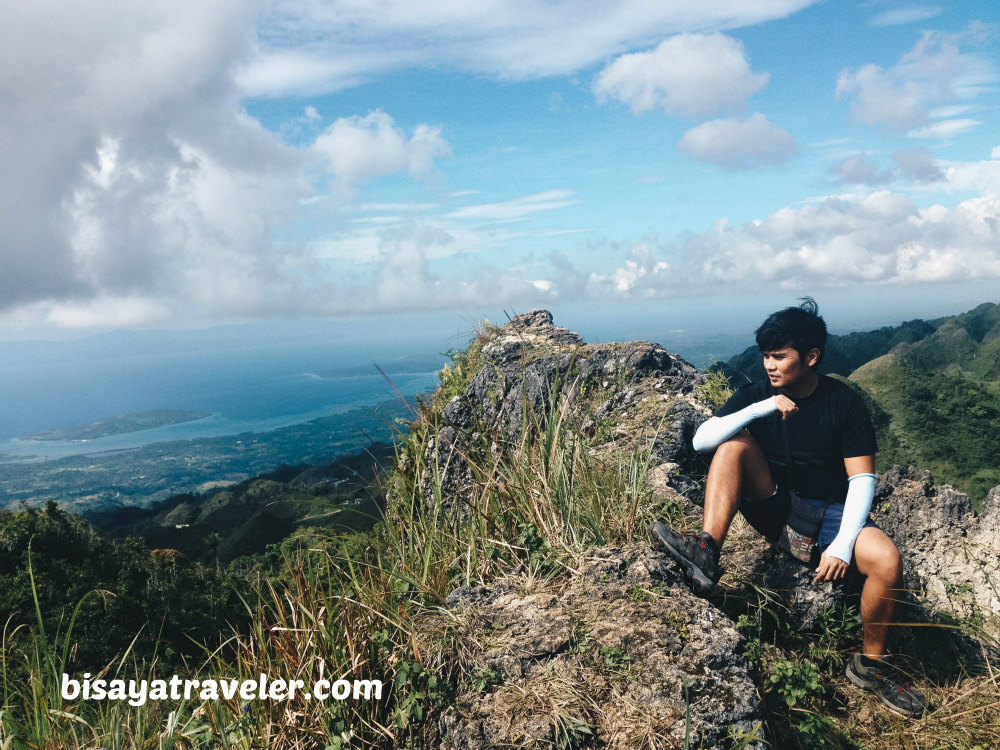 Everything seems perfect now.
I finally found my purpose in this complex labyrinth that we call life.
I'm happy with the way things are going, in my journey as a blogger.
And, BCBA's nomination just made it even better.
Honestly, I don't need an award to boost my confidence or validate myself.
Besides, I have never been fond of awards since I was young.
But, the nomination can lead to new opportunities and even unlock a different dimension in me.
And, at least, I'm getting noticed for one of my favorite pastimes.
More importantly, it's a sign that I've done something great for my community.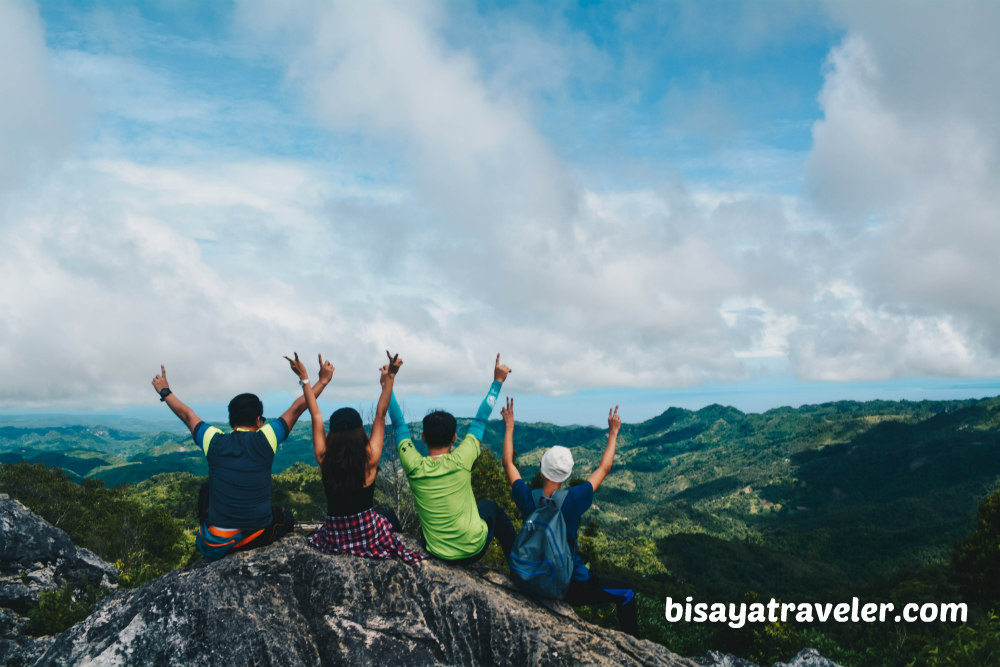 Quite frankly, I don't think I have a chance of winning the award.
Yes, I'm an optimist, but there's also a realistic side in me.
I'm not a poster boy material.  And, I don't have the looks of a typical modern-day blogger.
Heck, I may be a brand or a sponsor's nightmare.
I'm, in essence, an anti-hero.
I'm not Captain America or Super Man.
I'm freaking Dead Pool.
From time to time, you'll see profanity on my blog because I write whatever's on my mind.
I have no filters, when it comes to sharing my thoughts.
When I say a place is terrible, I really mean it.
I don't sugarcoat when I blog and share my thoughts.
Some may not like it, but that's blogging in my book.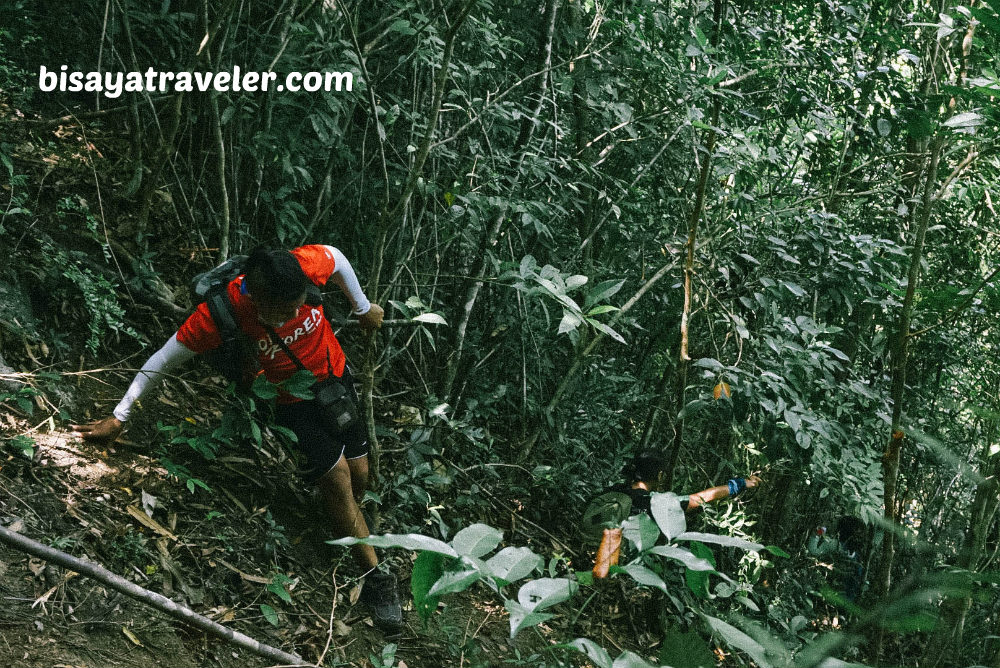 Even so, I'm extremely glad to be a part of the 11th Best Cebu Blogs Awards night.
Whatever the result will be, I felt like I have already won something.
As I've said earlier, it's an honor to be nominated alongside my idolized bloggers in Cebu.
Furthermore, I felt like I've done my part to help make the world a bit better.
My journey as a travel blogger simply won't end on the 11th Best Cebu Blogs Awards night.
But, it may be the crossroads or a gateway to a whole new adventure.
Or, it may unlock a different side of me that I have yet to explore.
And, I'm going to enjoy every moment of this seemingly never-ending journey.
As they say, it's the journey that matters, and not the destination.