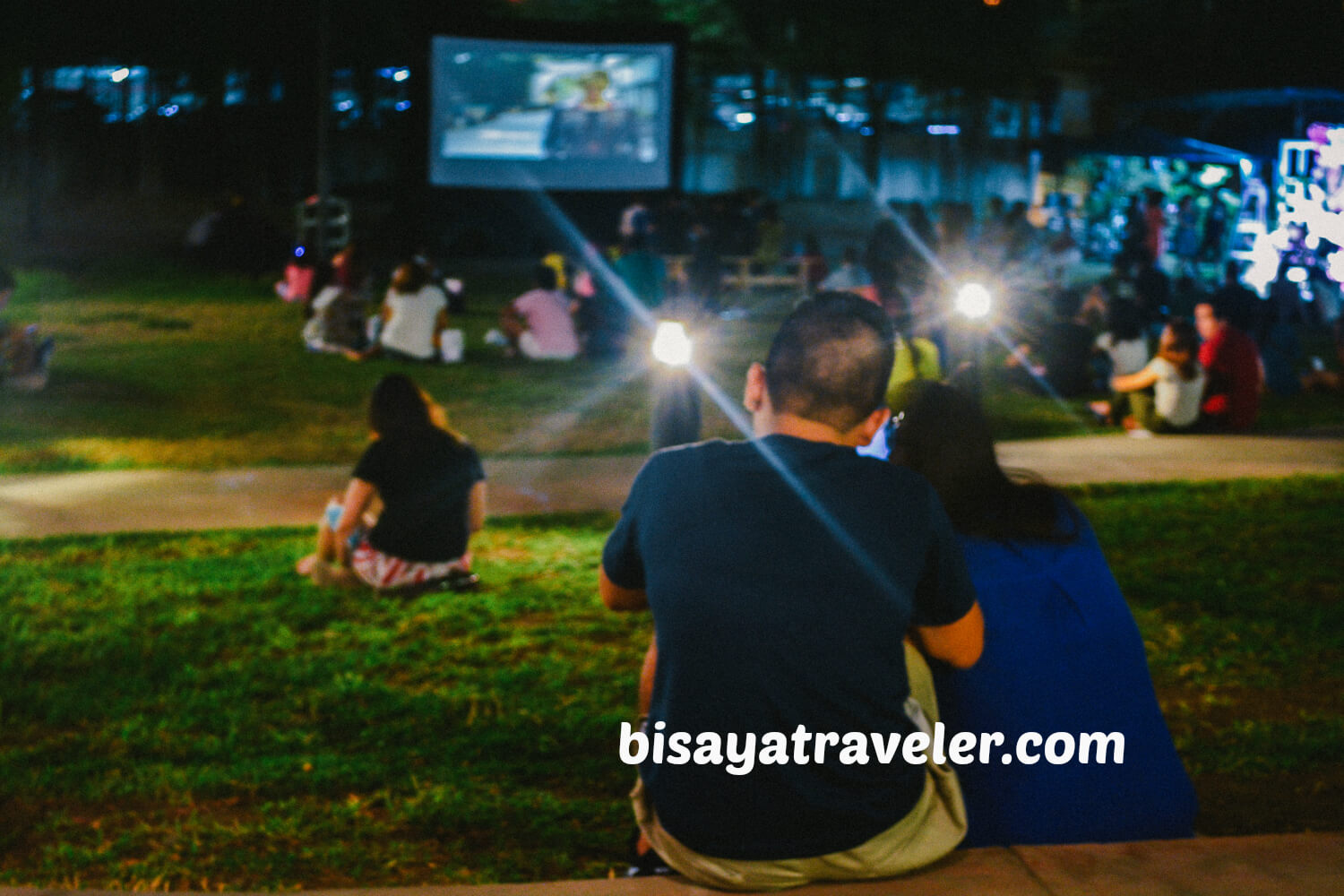 An Atmospheric Outdoor Movie Experience in Ayala Center, Cebu
Whether you're a cunning millennial or a retired foreigner, Cebu is by far a cool and incredible place to live in. While it's not as intentionally renowned as Singapore, Hong Kong or New York, the "Queen City of the South" literally has no shortage of treats to offer to locals and visitors alike. From a buzzing wave of new restaurants popping up every year to the amusing art galleries and shows in the malls, Cebu always has plenty of surprises and delights to put you on a state of bliss.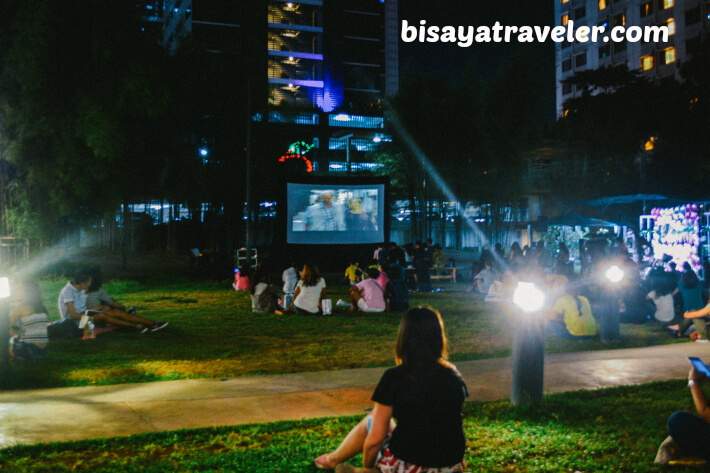 And one of the city's most recent surprises I just bumped into was the free outdoor movie showing on the laid-back Terraces of Ayala Center, Cebu. Well, honestly, it was really new since Ayala has featured a bunch of family-friendly films on its verdant grounds last year, appeasing people with films like The Amazing Spiderman and Wizard of Oz. Not to mention, they have been hosting an outdoor film showing every Saturday since April.
I guess I've been a little late on the latest trends and news in Cebu city. After all, I did quite a lot of traveling for the past 6 months, moving from bustling cities to quaint towns and islands like Siquijor.   Luckily for me, I got a chance to experience the last leg of this rare free production in Cebu on May 22, with my favorite travel buddy – my lovely girlfriend.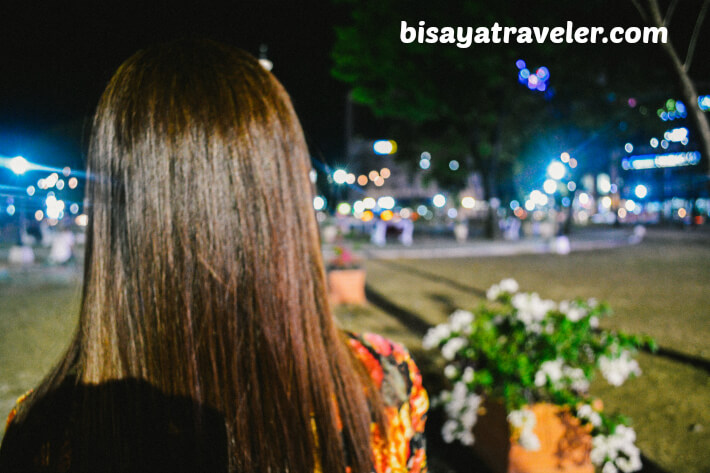 Her ideal date and original plan for that evening was to watch X-Men Apocalypse in SM City Seaside. I, however, insisted on going on a different path, to experience something not-so ordinary on our Saturday escape. Truth be told, I'm an eccentric person who doesn't like casual things, usually opting for the more unconventional choices. So as you would expect, we skipped X-Men, and went take on a unique movie experience.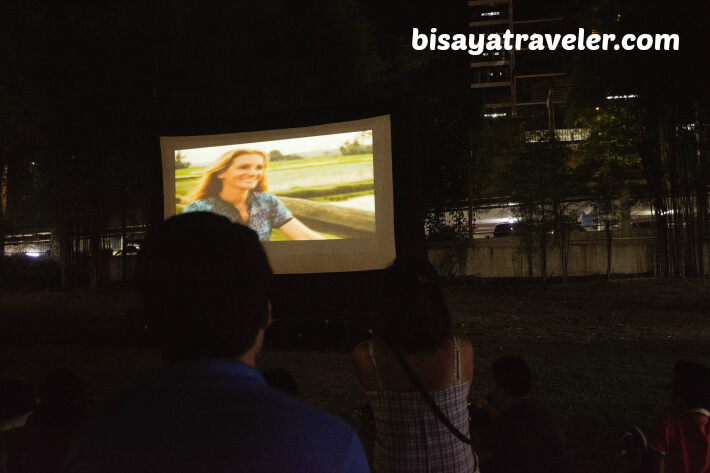 The movie shown on that evening was pretty fitting for us, as certified travel junkies. And yes, I'm talking about the film Eat Pray Love, which is arguably the best and most inspiring travel film of all time. Starring the remarkable and ageless Julia Roberts, the film was an absolute joy to watch, inspiring moviegoers as well as highlighting the charms of Bali, India and Italy. To things even better, the setting of Ayala's lush place was totally romantic and easygoing. As a matter of fact, I saw a few couples cuddling and enjoying the amorous ambiance of the venue.
There were traditional Filipino mats – banigs – on the venue, so people can sit or laze off on the grass, while watching the film. There were also wooden benches for those who don't want to hit the ground. In addition, there was a nice little garden near the venue, to make the experience even more pleasant.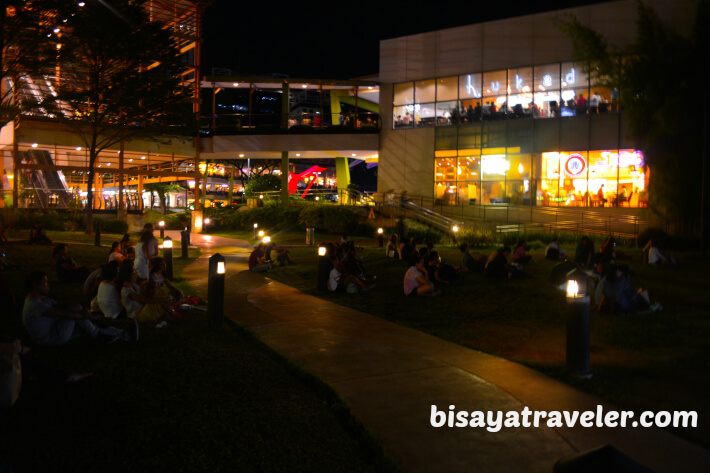 Ayala's outdoor movie showing wasn't as magical and spectacular as the free outdoor shows I've seen abroad. Still, it's was a great treat and fantastic experience that definitely deserves some raves. And besides, it was completely free of charge. And trust me, freebies are a rarity these days, especially in the Philippines.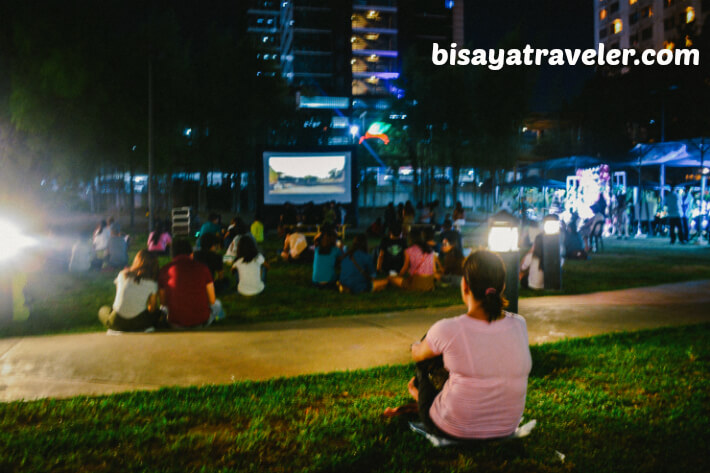 I hope Ayala or the Cebu City in general can host more productions like this. Personally, I think hosting a free outdoor movie every week is a step to the right direction for the city's tourism industry. It might not be a big boost to the city's thriving tourism, but it certainly can add more appeal to Cebu. As an added plus, it will give some of the bored folks in Cebu a free source of entertainment and solace on the weekends.