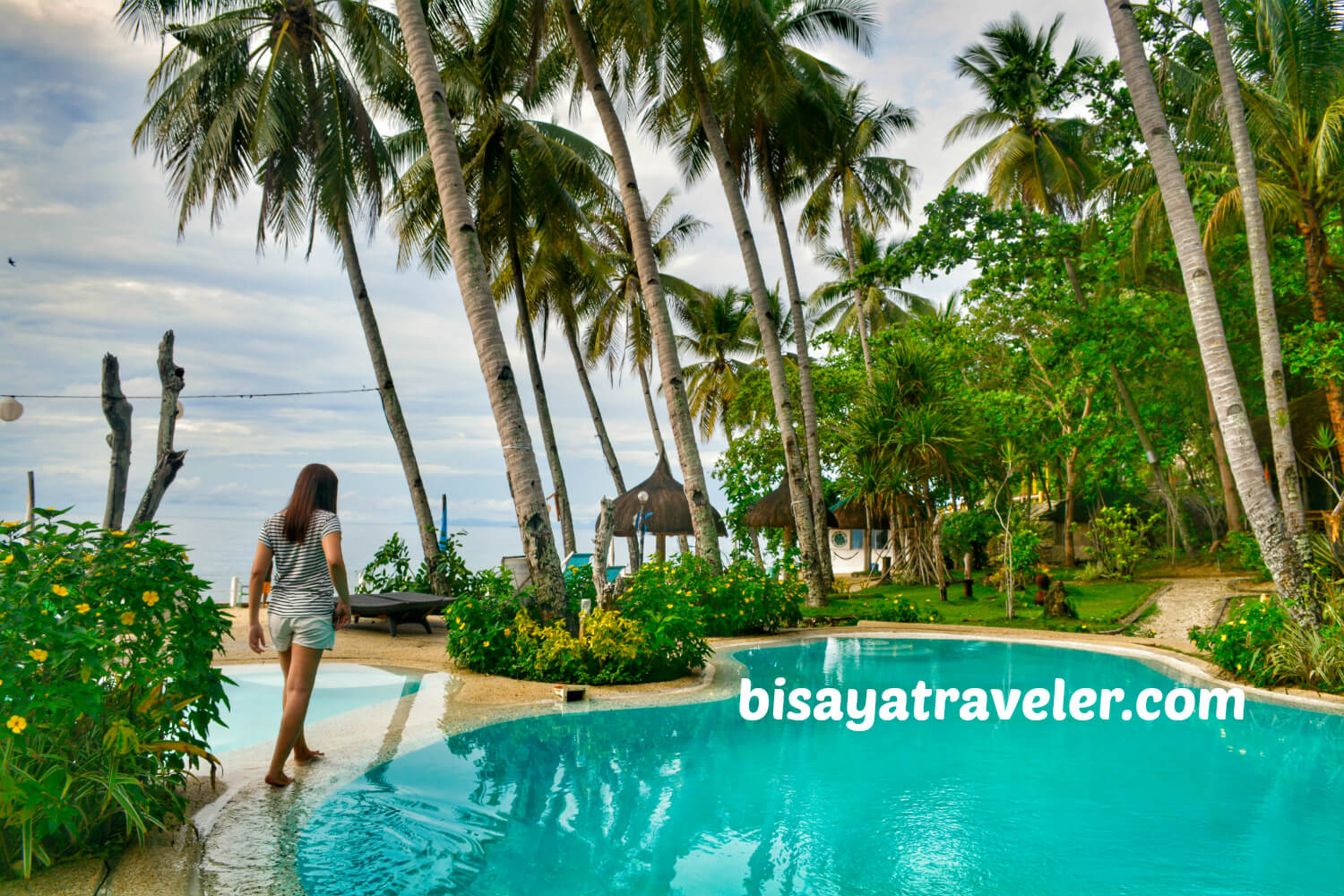 Club Fort Med: A Gorgeous And Relaxing Seaside Resort In Boljoon
Billing itself as the best beach getaway resort in South Cebu, Boljoon's Club Fort Med was such a pleasant reward after a marvelous caving adventure in Argao. While seaside resorts aren't my cup of tea, Club Fort Med still swept me off my feet with its laid-back tropical charm and inviting pools. Not to mention, it has cushy accommodations that gave me a relaxing good night's sleep.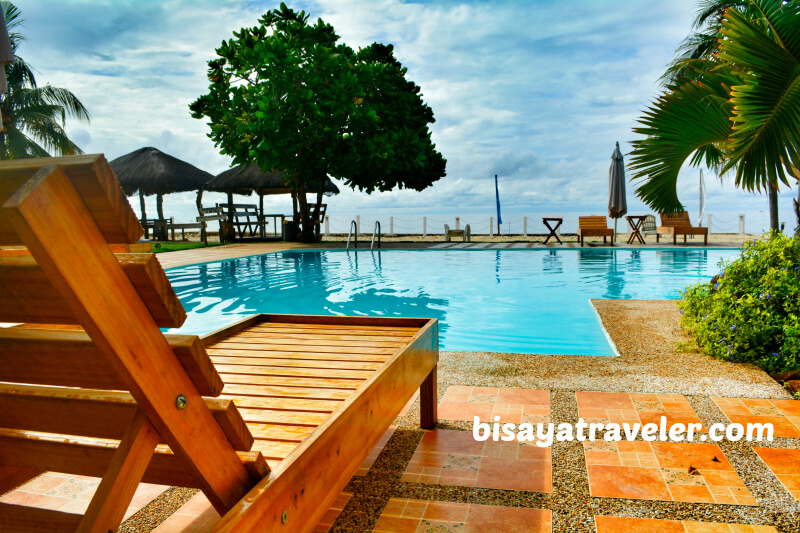 I wasn't really pumped up, when my girlfriend Rabbie, told me we were going to Club Fort Med, after our quick visit to the mystical cave in Argao. Even though they are lovely, great and relaxing, seaside resorts aren't just my thing. I don't know why, but somehow I feel a little uncomfortable and out-of-place, whenever I'm staying in a pool or seaside resort.
Still, I gave into her plea and request, even though I don't have a soft spot for resorts. After all, in relationships, we need to compromise and sacrifice, to make things work.
But as it turns out, our Club Fort Med stay was just something I badly needed – a refreshing respite away from the hustle bustle city life. Free from a multitude of digital distractions, our Club Fort Med stay gave us the time to unwind, and forget all the troubles in our everyday grind. What's more, it has a handful of diversions that made our stay even more pleasurable and sweeter.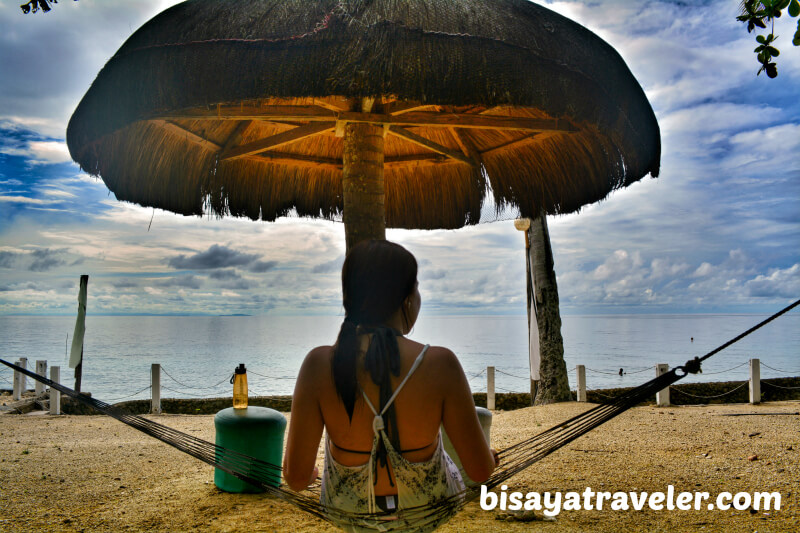 As guests of the resort, we roamed around the whole resort, admiring the vistas and eye-catching decorations.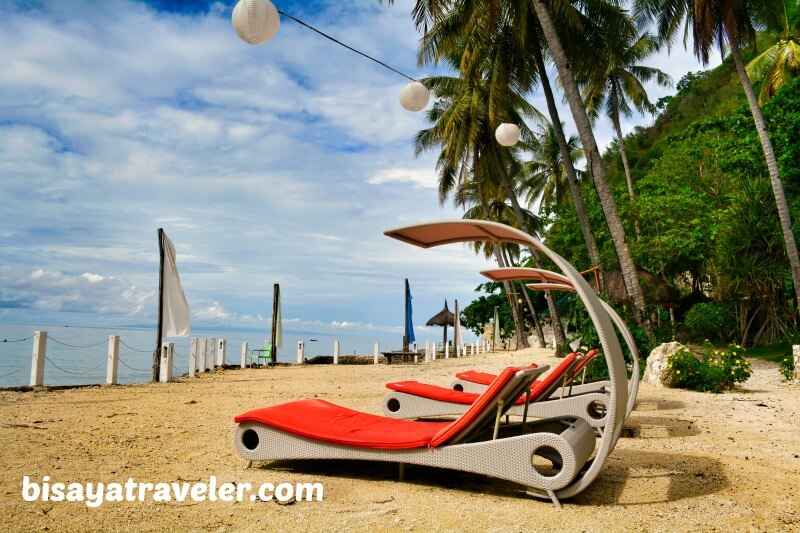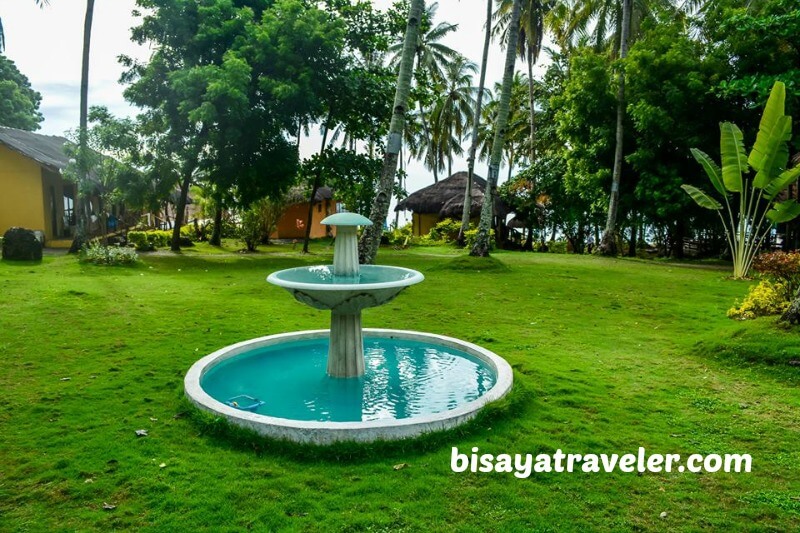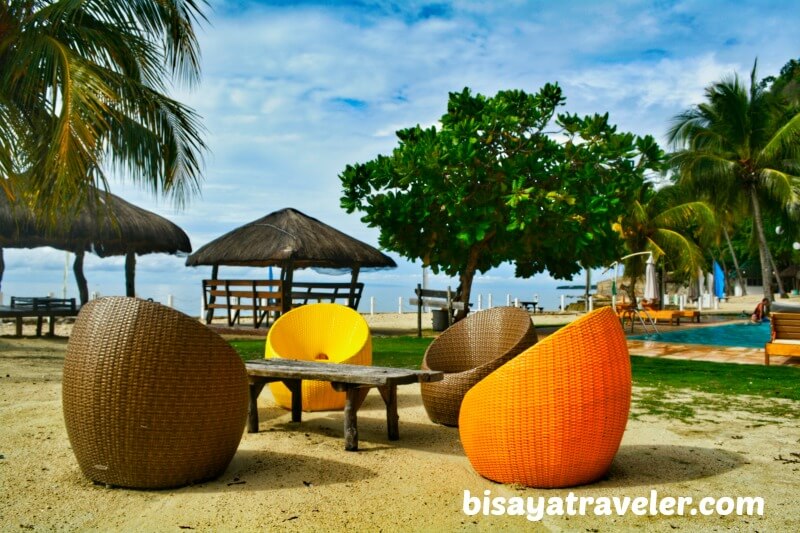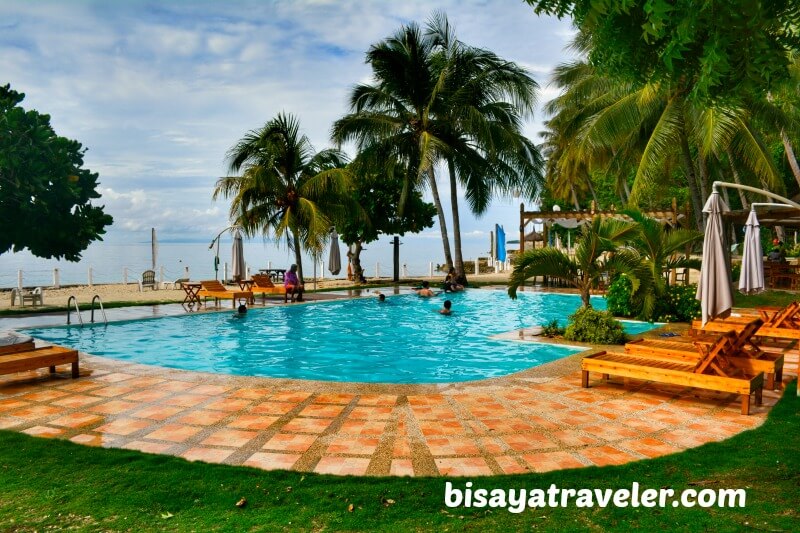 Then, we took a swim on its beautiful waters, while soaking in the scenery, and enjoying the sun set.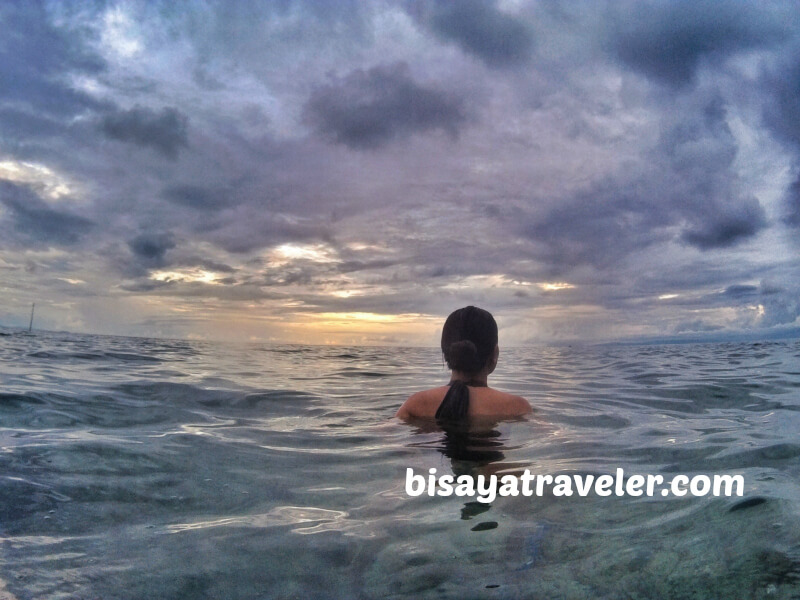 With my cheap yet reliable camera, I also took pictures of the sea creatures and corals, as I dived into waters of the resort's expansive beach.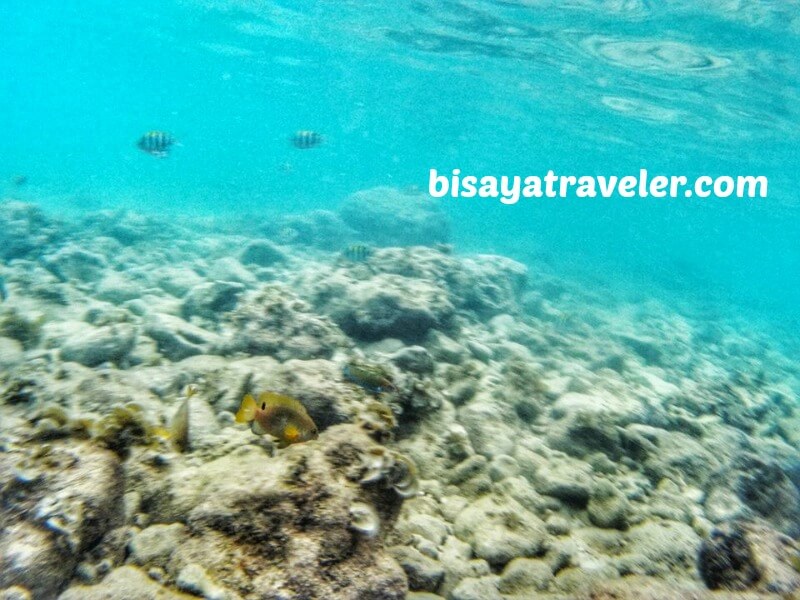 After our later afternoon swim, we went for a dip at one of the clean and clear pools of Club Fort Med. We opted to plunge into the smaller pool since the bigger once was crowded with people from the BPO industry who went there for a group activity.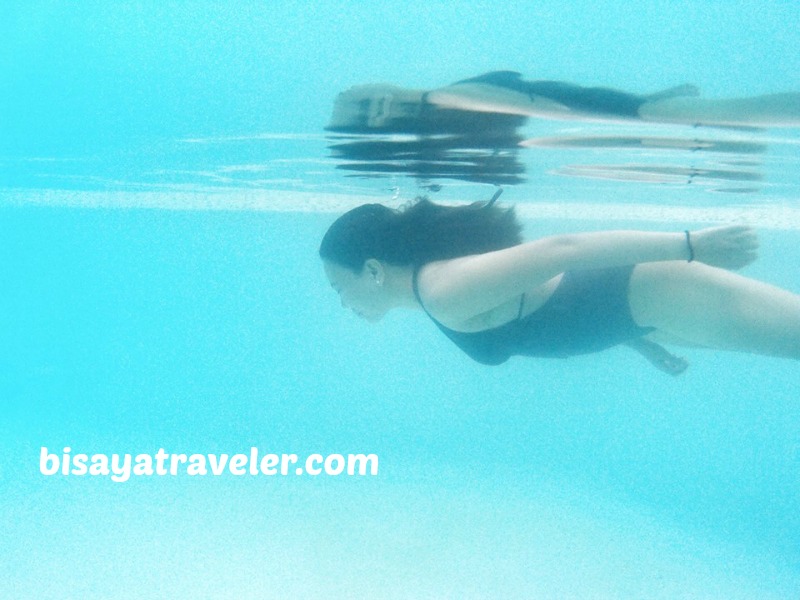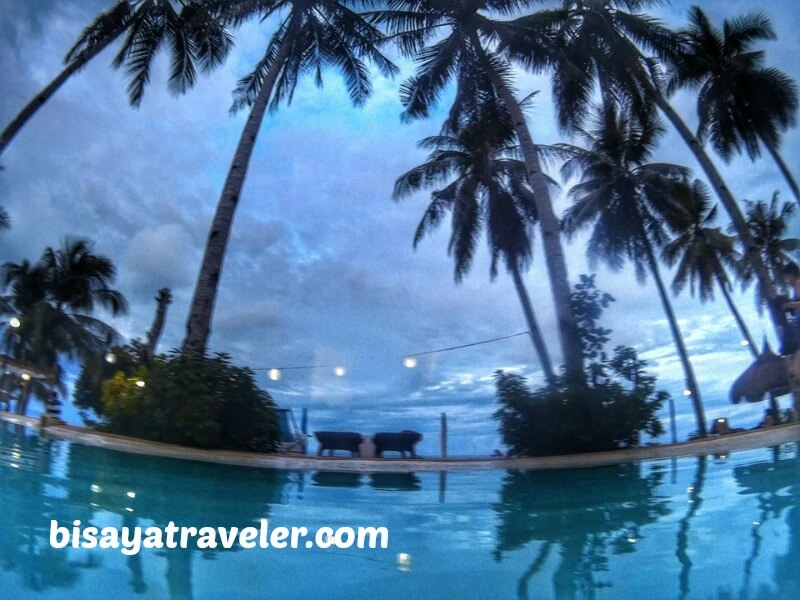 And as we were talking, I realized that Club Fort Med was a favorite in Cebu for teambuilding and company outings. So, if there's anyone out there who's looking for a good venue for a teambuilding exercise, you might want to take a deeper look at Club Fort Med.
We headed back to our room, to eat our dinner. Of course, there's a restaurant and a bar in Club Fort Med, but my girlfriend brought food, so we can save some money for our quick weekend getaway. Later on, we went to the poolside area, to relax, and indulge on the fresh sea breeze. She had a beer, while I was happy to take sips on a can of Coke Zero. I'm Straight Edge, by the way, meaning I don't drink alcohol, do drugs or puff cigarettes.
We stayed there for hours, until we decided to go to sleep, so we can catch the 6 AM mass in Boljoon Church.
And with its cushy and spotless accommodations, I did have a well-deserved and deep sleep at our room in Club Fort Med.
Even though we had a great and long slumber, we still arrived in time for the early morning mass.
After the mass, we went back to the resort via a tricycle ride for 8 pesos each, to eat our breakfast. Unfortunately, though, I didn't enjoy their breakfast. I'm not a food expert, by any means, but I can always tell if a dish is worth its price, once it hits my mouth. And to be honest, the corned beef and rice combo breakfast they served to me was too salty and small . We, then, wrapped things up and took the first bus we saw outside the resort, to get back to the city of Cebu.
Overall, our Club Fort Med experience wasn't perfect, and it did have some drawbacks downsides. Still, it was a refreshing and relaxing weekend retreat with tons of awesome moments and sights.
How to get there
The cheapest way to get there is to travel by bus from Cebu South Bus Terminal. Fare is around 120 PHP, and travel time is around 2 and a half hours. Just don't forget to ask the conductor or driver to drop you off at the resort's entrance.
Fees for day use:
Entrance fee: 200 PHP for adults, and 100 PHP for kids
Cottage rentals: 500 PHP for Japanese cottage, and 400 PHP for open cottage
Room rates:
Raw House Type – 2,000 to 2,200 PHP
Single Detached – 2.600 to 2,800 PHP
Casita – 3,600 to 3,800 PHP
Extra bed – 200 PHP
For more information about their rates and services, reach out to Tickets to Ride or to Club Fort Med's Facebook page.