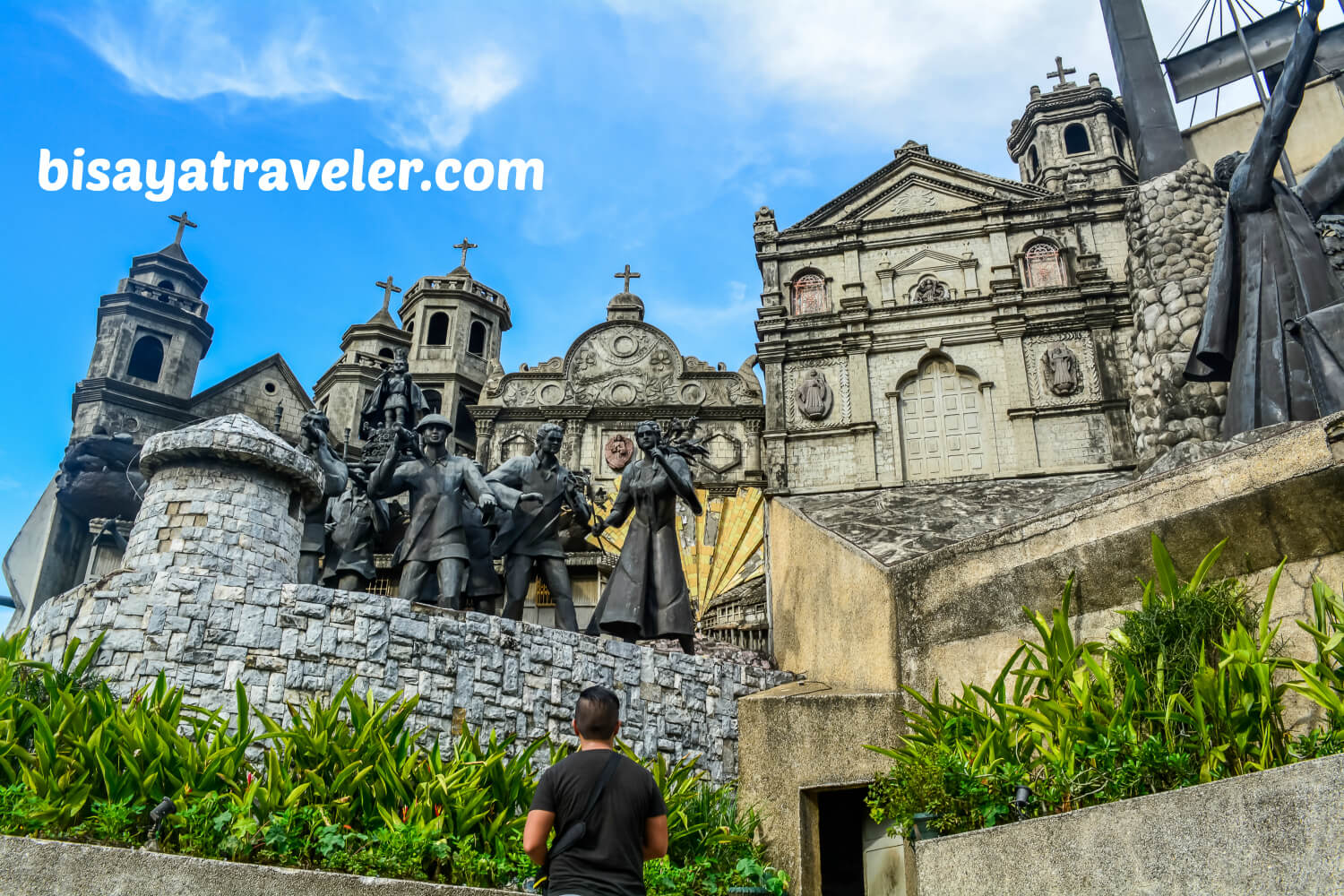 Heritage of Cebu Monument: A Nostalgic Stroll Down Memory Lane
Cebu is an interesting city of contrasts. Booming, diverse and vibrant, the city has incredibly rapid developments, when it comes to real estate and business process outsourcing industries, making it one of the country's most modern and progressive cities. And yet, it fascinatingly remains drenched in culture and history, dotted with historic monuments, houses and churches that would give you a sneak peek into its past. And one of the most remarkable historical gems that the city of Cebu has to offer is the towering Heritage of Cebu Monument.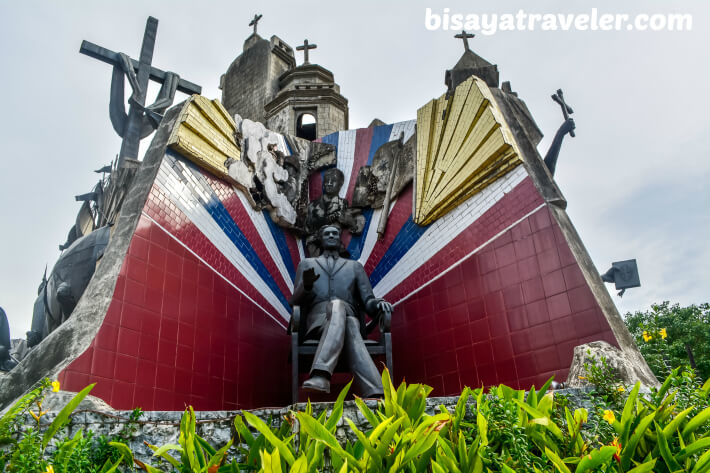 I've seen the Heritage of Cebu Monument up close on numerous occasions before. And in my opinion, it is an underrated treasure that has been often overlooked by the folks down south. While it's not as flashy and famous as Temple of Leah and other modern-day attractions in Cebu, it nevertheless is an astonishing sight as well as an important piece of the city's wondrous heritage. Just recently, I went to visit this site, to take a few photos as well as admire its sheer size and its unique design.
About the Heritage of Cebu Monument
The Heritage of Cebu Monument is a mesmerizing tableau of sculptures made of steel, brass, and concrete, depicting some of the most important historical scenes of the city. From Rajah Humabon's baptism and the legendary Battle of Mactan to the late Sergio Osmeña Senior, The Heritage of Cebu Monument reveals and illustrates some of the most important events and people in the city's illustrious history.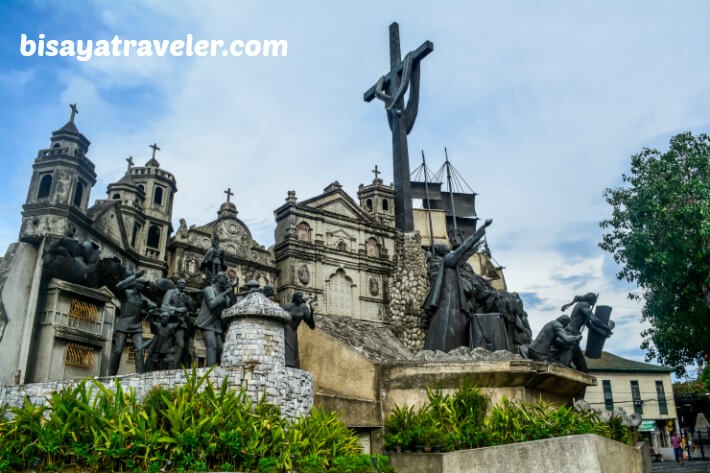 Whether you're a history buff or a casual sightseer, a quick stop to this monument is for me a must when visiting Cebu. And by the way, did I mention that it is totally free to enter this site?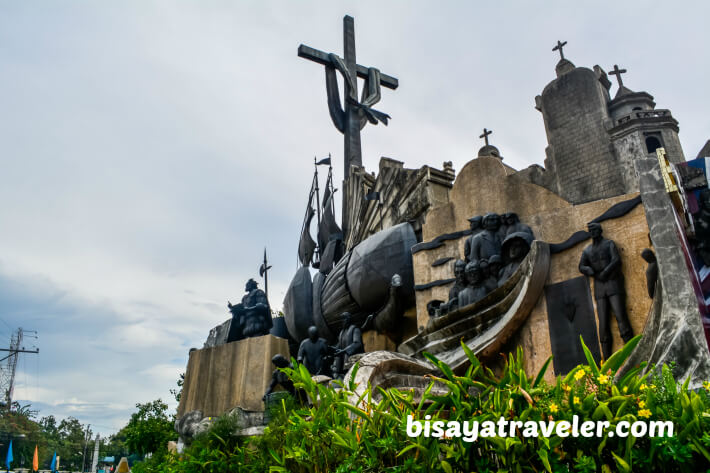 Quite frankly, there's nothing much to do here, except snapping pictures of its grand and gigantic sculptures. If, however, you're fond of history like me, you'll find the Heritage of Cebu Monument a pretty interesting place to visit. Not only does the monument showcase the entire sweep of Cebu's heritage, but there are also occasional guides who'll share a plethora of interesting information to their guests and tourists.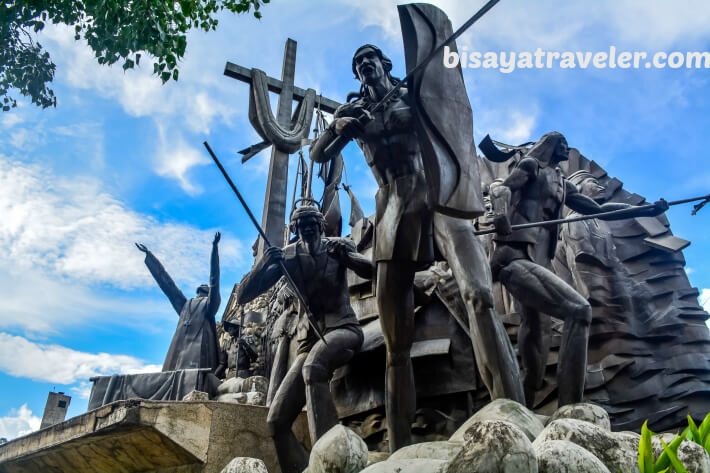 These guides, though, are not available for free, and are usually employed by tour operators that offer tours across Cebu. Still, you can get a lesson from these guides, without spending a dime, by just listening to some of the things they say during their guest's tour.
More information:
Address: Colon St, Parian Plaza, Cebu City, Philippines
The Heritage of Cebu Monument is a pretty easy place to find, even if you're not familiar with the city's streets. After all, it's accessible to public transportation, and most cab drivers are familiar with the place. If you're in Colon Street in the city's downtown area, you may hop on a jeep with a signboard that show Pier and SM area, and ask the driver to drop you off the place. Alternatively, you may take a taxi cab to get there from anywhere in the city of Cebu.
Don't forget to visit Yap-Sandiego Ancestral House
A visit to the Heritage of Cebu Monument also offers you a chance to explore another historic jewel – the nearby Yap-Sandiego Ancestral House. Exuding the essence of a bygone era, this ancestral structure boasts a collection of century-old treasures, furniture and priceless antiquities. Personally, I think some areas of the house are a bit creepy, with all those old artifacts and creaking sounds of its floorboards and wooden stairs.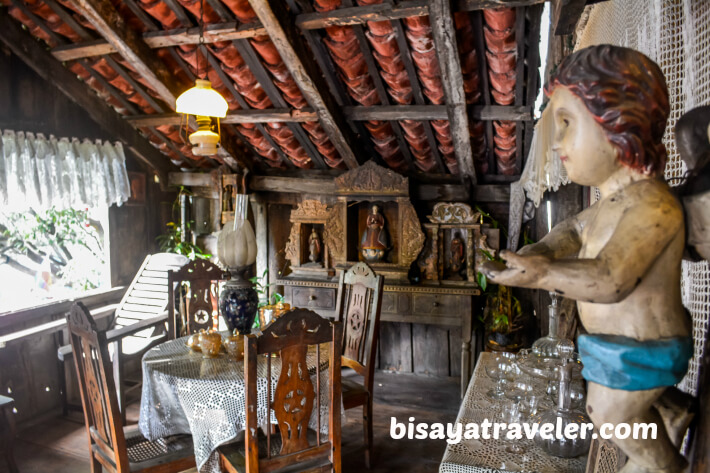 But, I really love the place as a whole, and as a matter of fact, I'm encouraging everyone in Cebu to swing by this place. Trust me, it is one of the few attractions in Cebu that can give you a deeper insight of the city's lovely and intriguing past. And besides, it's very affordable, and is located just a few feet away from the Heritage of Cebu Monument.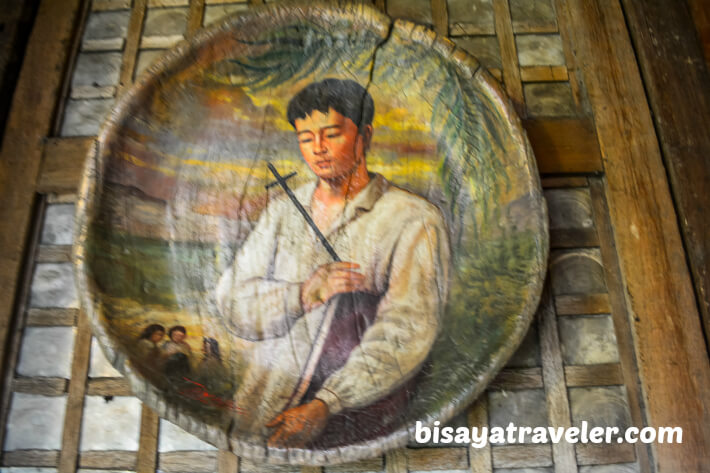 Address: 155 Lopez Jaena Mabini Street, Parian, Cebu City
Entrance: 50 PHP per person
Opening hours: 9 am to 7 pm, from Monday to Sunday
Contact number: (032) 514 – 3002
So, are you ready to take the ultimate throwback urban adventure in Cebu? Reach out to me via my Facebook page, and let me know!