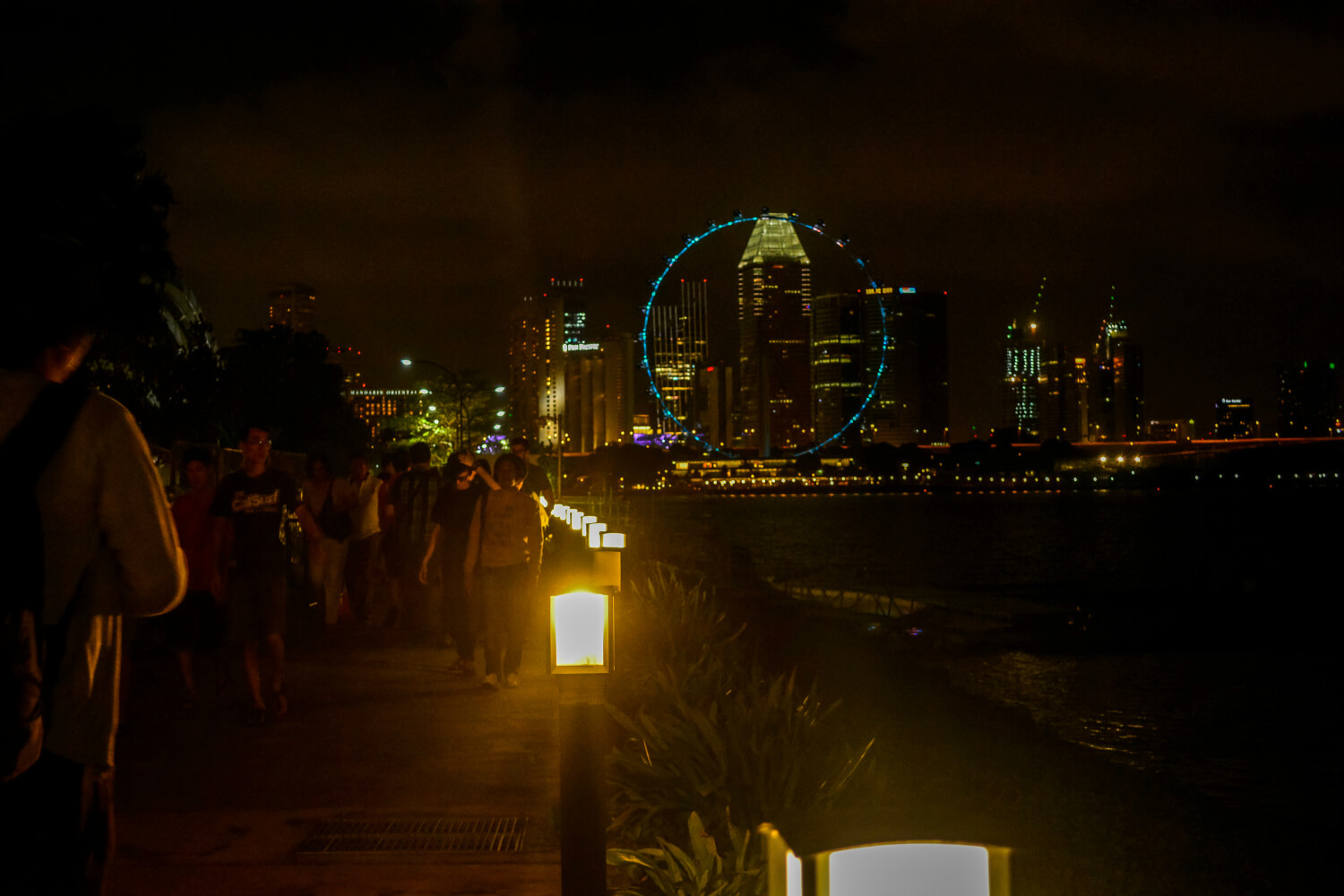 6 Free Things To Do In Singapore
Singapore, amid its fancy, gleaming and towering skyscrapers, can be a pretty budget-friendly destination full of exciting experiences and wonderful surprises that won't cost you a centavo. From its vibrant ethnic neighborhoods to a breathtaking light show, Singapore boasts a plethora of freebies that promise to put you into a state of bliss. As a matter of fact, most of the top sights and best attractions in the "Lion City" can be enjoyed for everyone's favorite price of zero pesos.
Just recently, I was invited by Skyscanner in Singapore for a 2-day content hacking and travel blogging convention. My trip was obviously a little short, and I had to spend most of my time inside Skyscanner's super cozy and lovely office. Still, I really had a blast, and I enjoyed every moment of my visit to Southeast Asia's most progressive nation.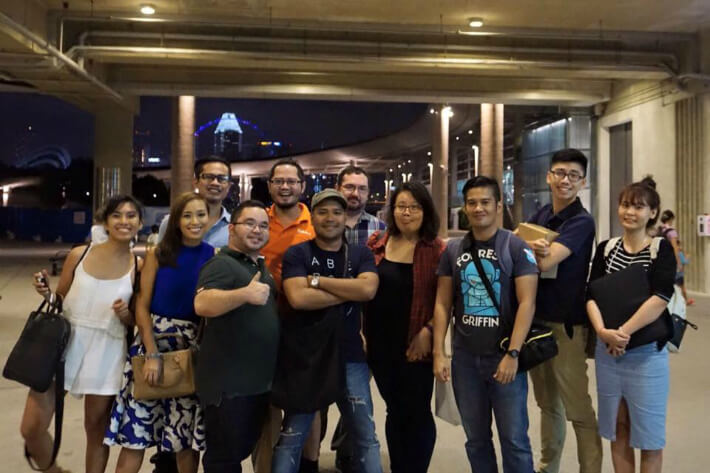 Although I didn't have the chance to explore every beautiful sight Singapore has to offer, I was lucky enough to explore some of the city's most remarkable freebies. Here are the free things I enjoyed during my last visit to SG.
1. Spend a breezy and lazy afternoon at the Marina Bay Barrage
The Marina Bay Barrage – a revolutionary facility – not only supplies water to Singapore, but it also is a scenic and breezy place for some family fun and recreation. From jogging and hoverboarding to kite-flying, there are tons of fun-filled and relaxing diversions for locals and tourists alike at the Marina Bay Barrage. What's more, it offers dramatic sweeping views of Singapore as well as its outstanding landmarks, such as Gardens by the Bay, Singapore Flyer and Marina Bay Sands. And as far as I'm concerned, it is one of the best places in Singapore to catch sight of the sunset.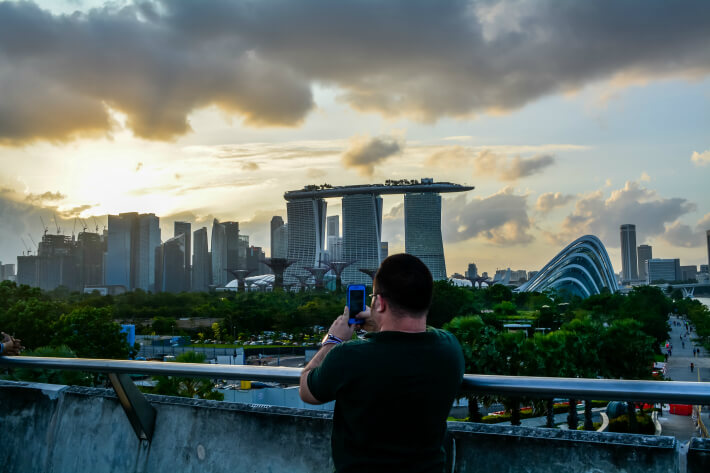 2. A stunning evening show at the Marina Bay sands
When nighttime comes, the Marina Bay Sands erupts into a fiery and colorful display of light and water, aptly known as "Wonder Full". Accompanied with wonderfully fitting music tracks, this one-of-a-kind spectacle transforms its water into dancing fountains with scenes of lazing lights and ethereal images. And the best part of this show is that it won't cost you a thing.
This magical night show happens at the Event Plaza along the scenic Promenade every night, at 8 and 9:30 pm. There's an additional show at 11 pm on Fridays and Saturdays. Though the astonishing light show can be enjoyed all the way across the bay, it is, to me, best experienced on the Marina Bay Sands side.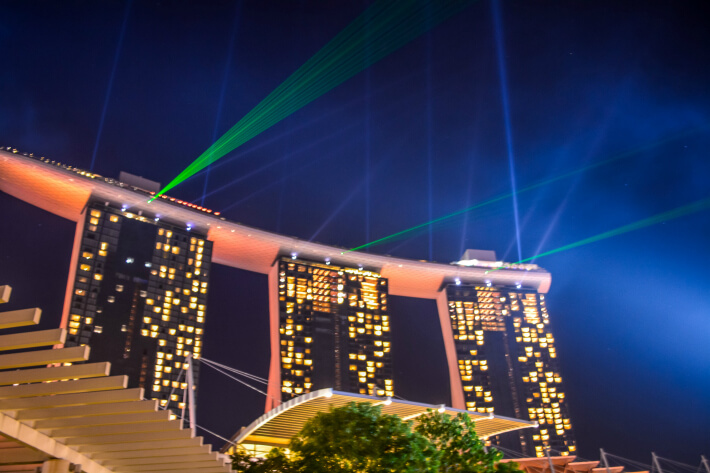 3. Be mesmerized by the Supertree Groves
Gardens by the Bay – one of Singapore's newest and most gorgeous mega-projects – is a gigantic slice of greenery that dazzles with sights and colors. Nestled across the towering Marina Bay Sands, Gardens by the Bay will treat your eyes to a striking waterfront view as well as to a charming collection of exotic plants from all over the world. My personal favorites here, though, are the lofty Supertree Groves, which are enthralling constructs that reminded me of scenes from the Hollywood blockbuster "Avatar". Soaring skyward, these surreal iconic tree-like vertical gardens are truly a sight to behold, especially at night.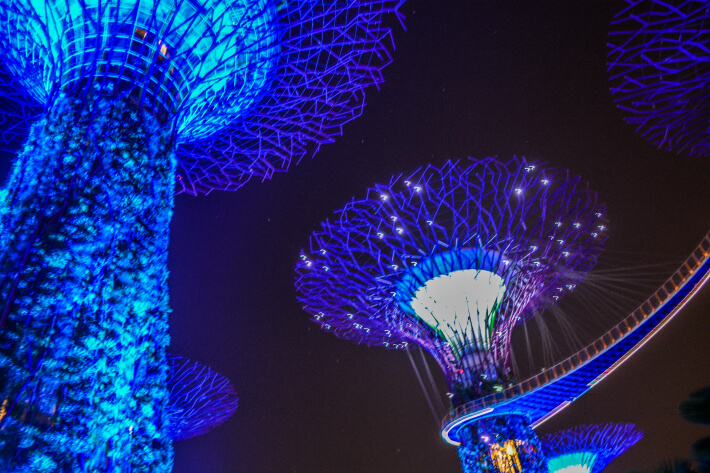 4. Snap a photo of the Merlion
No trip to the city of Singapore is complete without a selfie or snapshot its icon – the Merlion. Half-lion and half-fish, the famous statue in the Merlion Park is, without a shadow of a doubt, one of the most photographed landmarks in Singapore.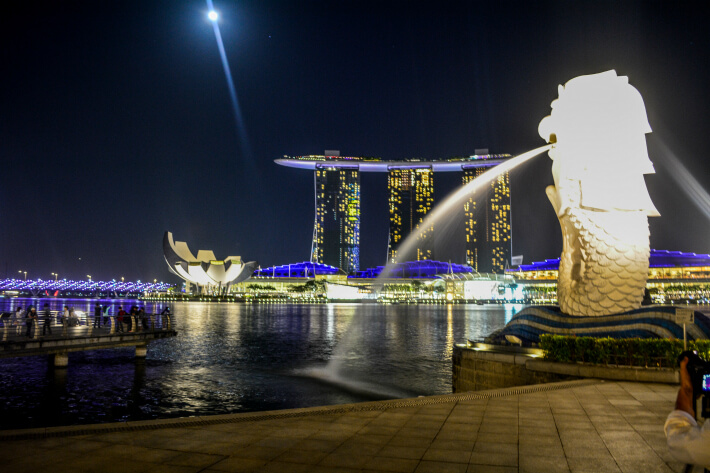 5. Explore Chinatown
Chinatown – the ethnic neighborhood for early Chinese settlers in Singapore – is a terrific place for souvenirs, great finds and cheap eats. Although it's a bit touristy, Singapore's Chinatown still has retained a strong sense of its vitality and history, making it a perfect stop for some sightseeing. As an added bonus, it is home to a couple of elaborate and eye-catching temples as well – the Sri Mariamman Temple and Buddha Relic Temple.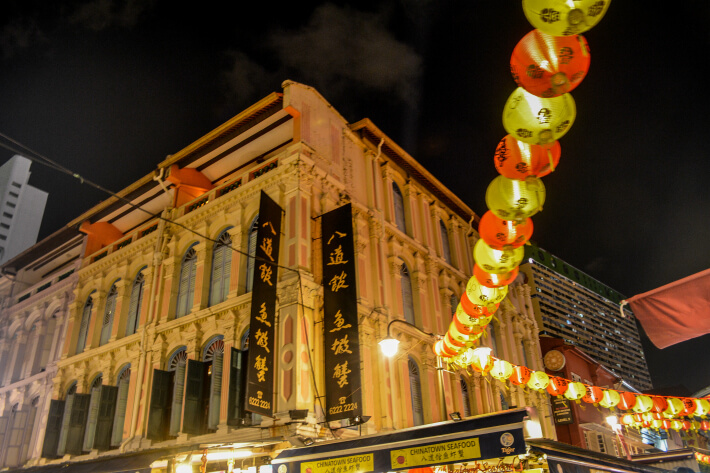 6. Admire the beautiful street art and architecture in Kampong Glam
You don't have to spend a fortune to see innovative masterpieces and creative works of art in Singapore. Just take a leisurely stroll along Kampong Glam, or also known as Arab Quarters, and you will certainly find a heap of captivating graffiti walls and murals. A fabulous hodgepodge of Arab and Malay culture, this heritage-rich neighborhood also has a myriad of intricate figures and buildings, including Sultan Mosque's shiny golden dome.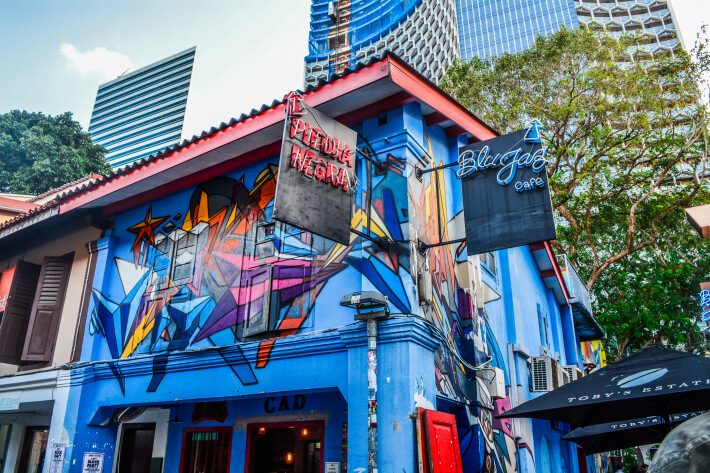 These freebies are just the tip of the iceberg. Trust me, there are plenty of free and cool diversions and attractions in Singapore. You can even enjoy a hearty and tasty vegetarian meal in Singapore for free!