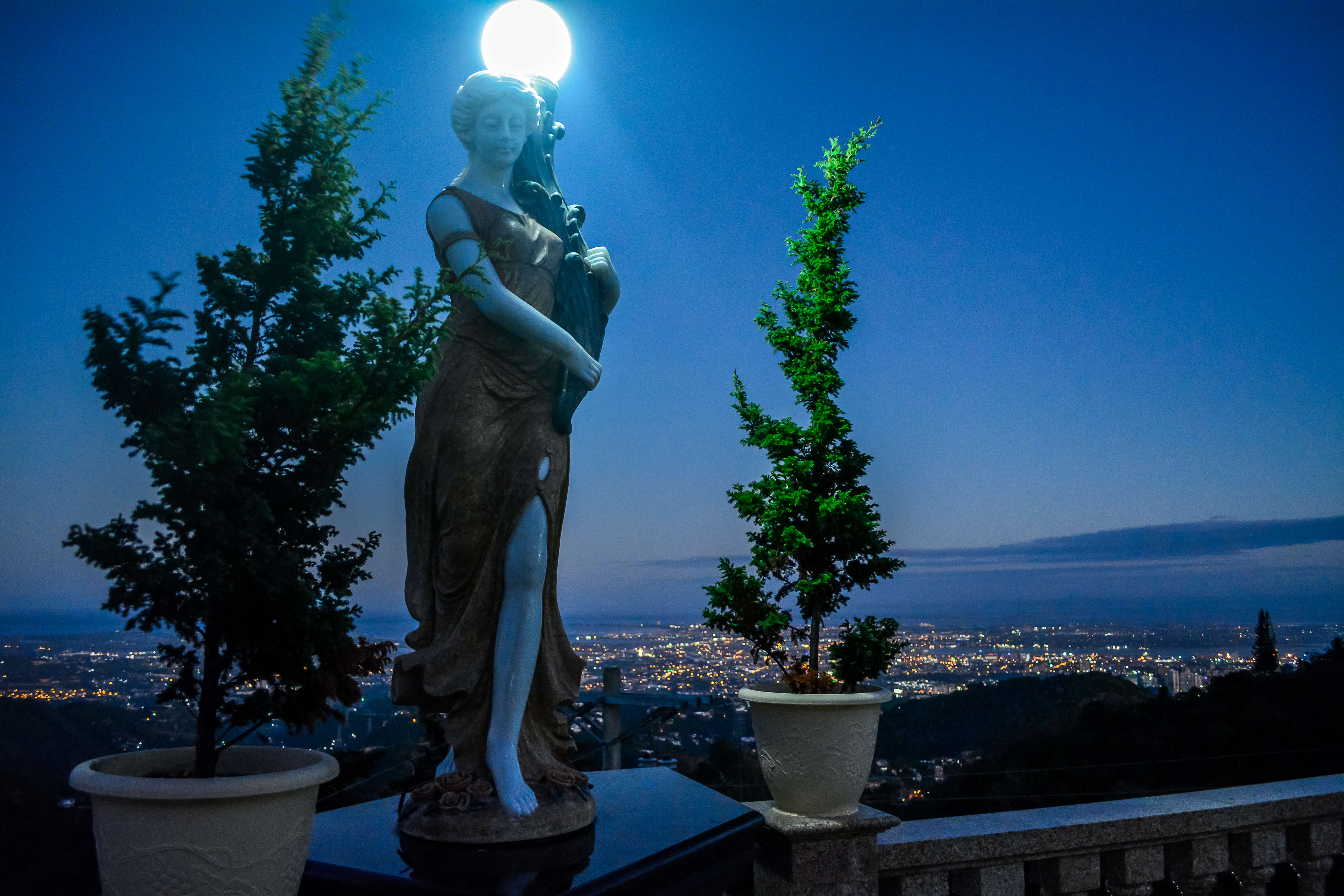 Temple Of Leah: A Majestic Tribute Of Love In Cebu
Temple Of Leah, just like India's world-famous Taj Mahal, is a mesmerizing work of art built as a symbol of one man's undying love to his beloved wife. Built in 2012 by business tycoon Teodorico Adarna – the grandfather of sexy actress Ellen Adarna, this huge edifice has been appeasing its visitors with its eye-catching statues, elaborate architecture and sweeping panoramas of Cebu.  While it's not as grand, gigantic and spectacular as Taj Mahal, it is a majestic sight nonetheless that will give you a taste of ancient Rome and Greece.
Why visit Temple of Leah
As you step inside the temple, you will feel like you are being transported into a European haven. With its intricate sculptures, wondrous floor design and high pillars, this place will leave your eyes wandering, and give you an urge to snap a jillion of photographs. What's more, it offers outstanding overlooking views of the city, which for me is the best part of my visit to this place.
And, there's a lot more to do in Temple of Leah, besides sightseeing and snapping photos. After all, the temple has a museum, gallery and a library wherein all of Leah Villa Albino-Adarna's favorite things are stored. Plus, the place has a few tables and chairs where you can nibble on some snacks as well as enjoy a drink, while admiring the incredible scenery.
There are, of course, a few disgruntled visitors in Temple of Leah. As the old saying goes, "you can't please everyone". For the most part, these unhappy people complain about the site's ongoing construction.  Yes, the place was a little dusty and cluttered when I visited it a couple of months ago. Still, it is a great site, with tons of gorgeous views and admirable figures. Hopefully, we will have a chance to see its final look this year.
Other important information
Address: Roosevelt Street, Barangay Busay, Cebu City
Entrance fee: 50 PHP per person
Parking fee: Free if outside the premises, but limited slots only. 100 PHP if parked inside Temple of Leah
Contact number: 032 233 5032
Other frees: 2,500 PHP for photo-shoots
Opening hours: 24 hours a day and 7 days a week
If you want to know about this popular Cebu attraction, make sure to visit their official Facebook page.  And by the way, the site was closed last week for renovations and constructions. Just check their Facebook page to check the site's availability.
How to get there:
To get there, first you need to hop on a jeepney that will take you to JY Square. Fare is normally 7 PHP, if you are coming from the downtown area. Afterwards, take another jeep ride to Busay. Just ask the driver to drop you off the Mountain View intersection. Fare is around 9 PHP.  Once there, you need to take an uphill walk to Mount Leah.
Alternatively, you may take a habal-habal ride from JY square to the site. Fare is about 50 per person each way. Their price is not fixed, and you can get a lower price if you haggle with the driver.
For non-Cebuano tourists and travelers, there are tour companies like Tickets to Ride that offer city tours in Cebu.  Not only these tours take you to Temple Of Leah, but it also includes stops to Sirao Flower Garden, Taoist Temple and other notable sights in Cebu city.
Booking a trip to the city of Rome, and visiting an ancient temple will certainly cost you a ton of money. But, if you aren't as wealthy as Bruce Wayne, and you don't have enough funds to travel to Europe, I suggest that you that you just pay a quick layover to Temple of Leah.