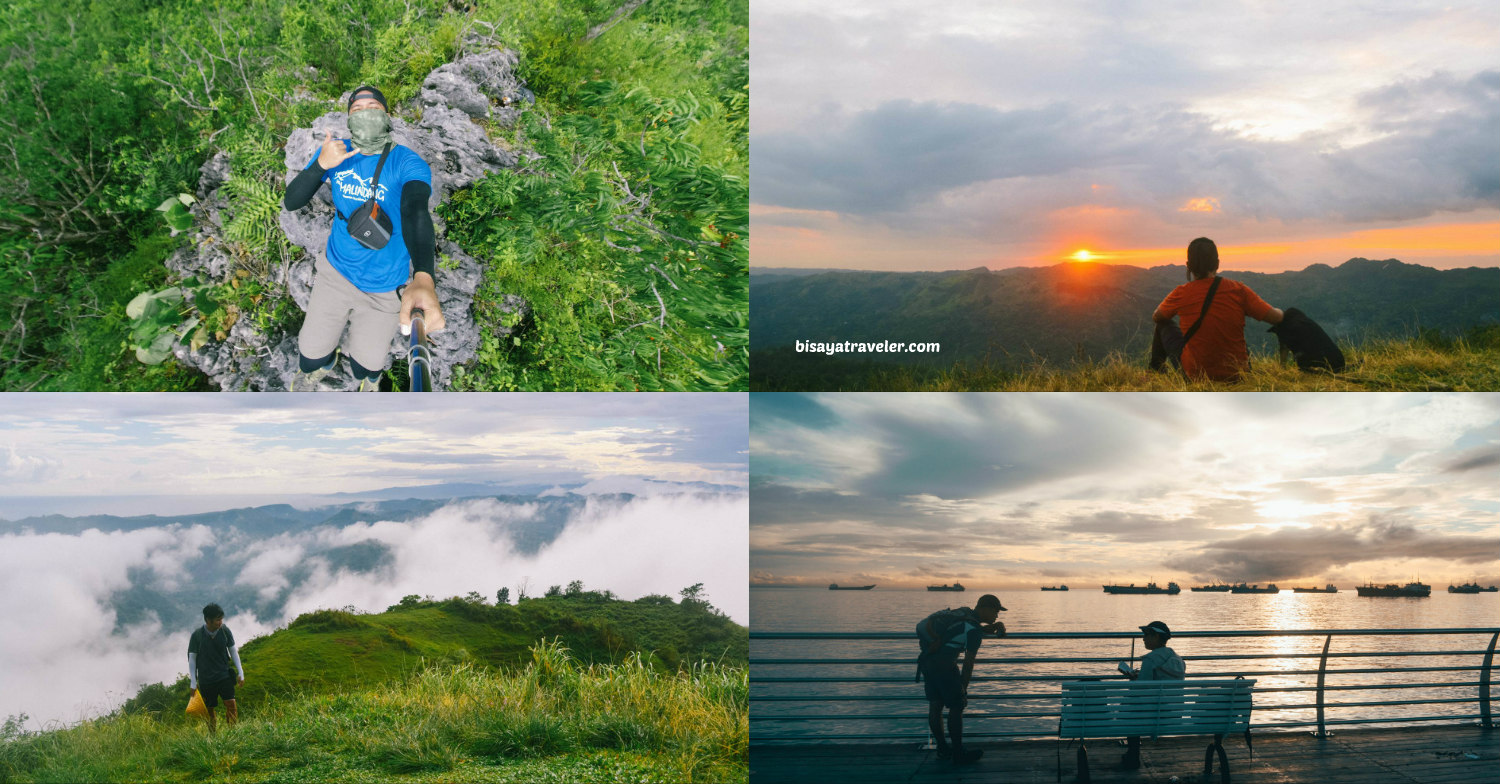 14 Incredibly Fun Things To Do In Naga, Cebu
Naga, Cebu is a haven of natural beauty. Full of surprises and jaw-dropping natural wonders, the city has captured my heart and quenched my thirst for adventure in so many ways. From the famous Mount Naupa to unheralded gems, I've experienced a world of fun, thanks to the fascinatingly exciting things to do in Naga, Cebu.
And, with the help of local adventurers like sir Francis, the city has become my ultimate hiking playground on our small yet diverse and colorful island. As a matter of fact, I think it's my favorite city in Cebu.
For the last couple of years, I've been blithely exploring the mountains and hidden corners of Naga, Cebu. And, I must say there's no place in Cebu quite like the "City of Naga".
Truthfully, it's not a classic tourist destination like Badian, Dalaguete, Bantayan or Moalboal, Cebu.
But with its progressive and aggressive tourism, the city is bound for greatness, and will soon give the top Cebu destinations a run for their money.
Offering a perfect blend of picture-perfect rolling hills, peaks and a gorgeous boardwalk, the city is truly a paradise for young explorers and vibrant travelers.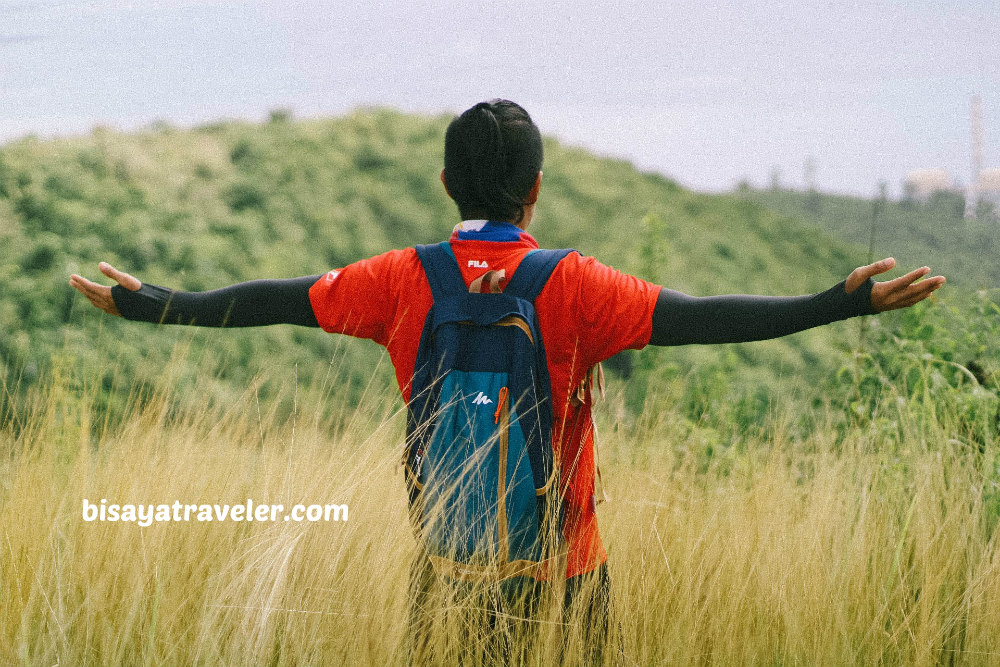 Need some tips of what to do in Naga, Cebu? Don't know where to go in Naga? Heed these tips and suggestions for a memorable break, weekend or day out in this booming and cool young city.
1. Scale Lantawan Cliff
Up for some incredibly exciting things to do in Naga, Cebu? Then, climb Lantawan Cliff in Tagjaguimit, and experience a rocking outdoor adventure like no other!
To get to the summit, you need to channel your inner ninja warrior, climbing vertical walls as well as hiking a steep and not-so established trail. You need to crawl as well as dodge some branches, roots and twigs, making it one of the most exciting things to do in Naga, Cebu.
And, once you reach the top, you'll be rewarded with stunning overlooking views of the lush landscapes of Naga, San Fernando and Pinamungajan. 
As far as I'm concerned, it's, hands down, one of the best-kept secrets in the whole Cebu province.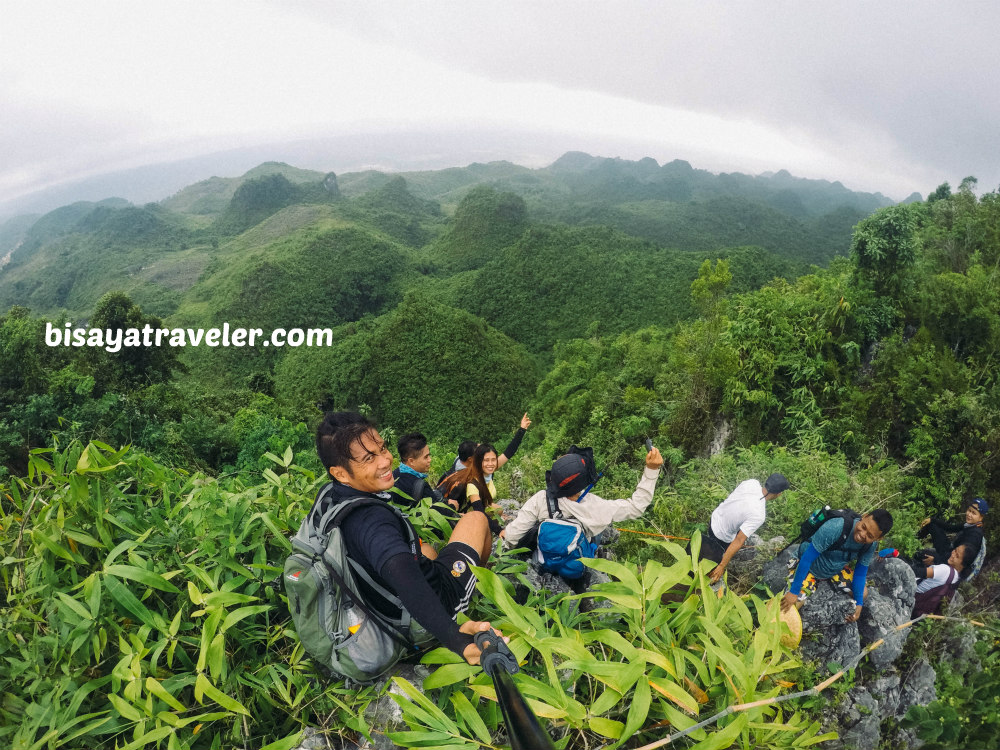 Unfortunately, though, both Lantawan Cliff and Kasarya Cave are temporarily off limits. As far as I know, the city's tourism council is assessing and developing ways to make it more accessible to tourists.
Anyway, I'll let you know whenever there's an update regarding these potential attractions in Naga, Cebu.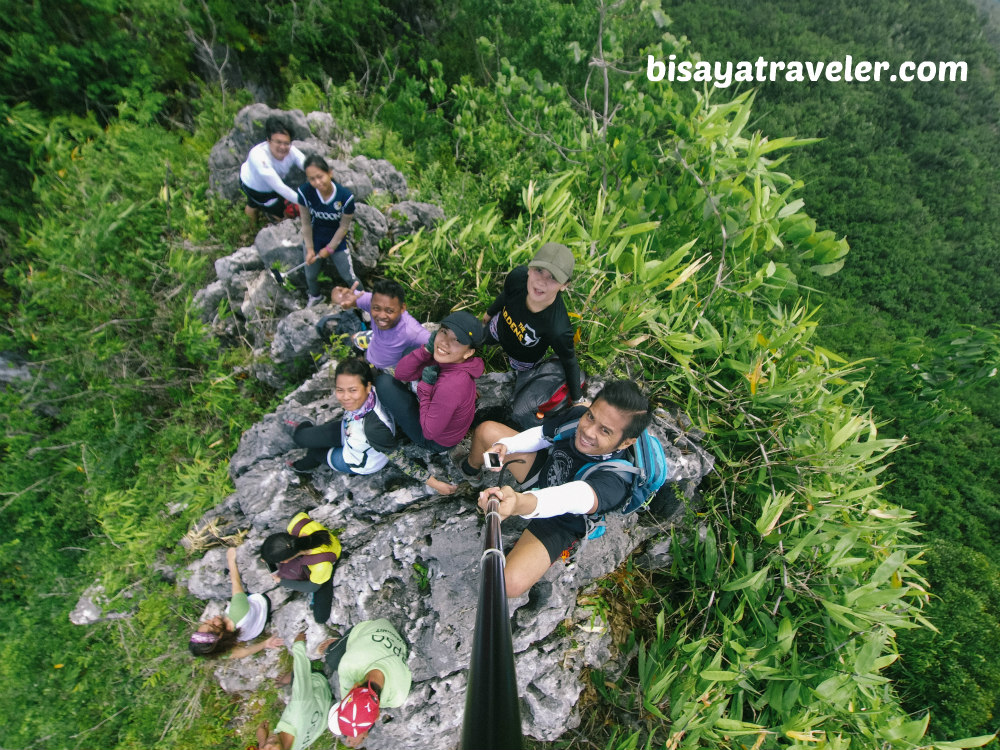 2. Stop by Kasarya Cave in Tagjaguimit
Speaking of underrated and outdoorsy things to do in Naga, Cebu, you might also want to check out the wondrous and intriguing Kasarya Cave.
Perfectly located below Lantawan Cliff, the cave makes a fascinating side trip, after your Lantawan Cliff adventure.
And, guess what? There's more to this cavern than just being an attraction in Naga, Cebu for adventure junkies. Tucked away in a remote area of the city, the cave also has some intriguing history.
From the mouth of Kasarya Cave, you'll also find a bunch of other rock formations nearby, adding more fun to your escapade.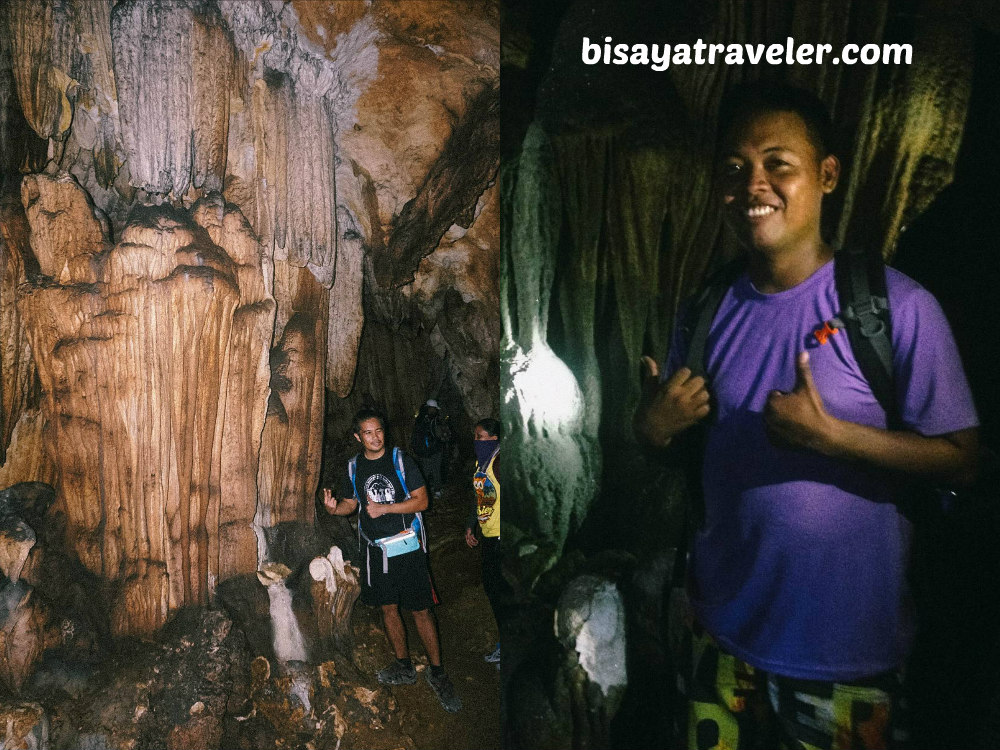 3. Enjoy a leisurely stroll at Naga City Boardwalk
Searching for family-friendly things to do in Naga, Cebu? Why not drop by the remarkable Naga City Boardwalk?
Designed to boost the city's flourishing tourism, the boardwalk beckons families as well as youngsters who want to add more color to their Instagram feeds.
With its lovely sea views and relaxing atmosphere, the Boardwalk is also a great place to chill and enjoy a leisurely stroll in Naga, Cebu.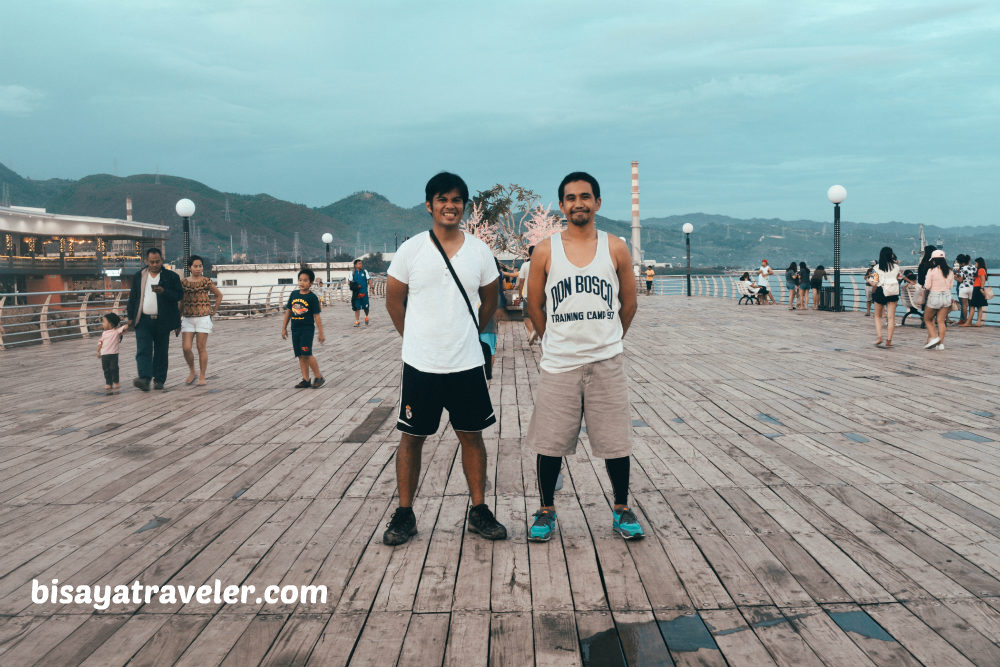 And, like most family-parks and attractions in Cebu, you'll see plenty of happy, smiling and enjoying the setting of Naga City Boardwalk.
To me, the best time to visit it is in late afternoon, when the sun starts to set and the climate becomes a little cooler.
Alternatively, you may swing by at this Naga, Cebu attraction early in the morning. Trust me, the sunrise views here are lit, dramatic and photogenic.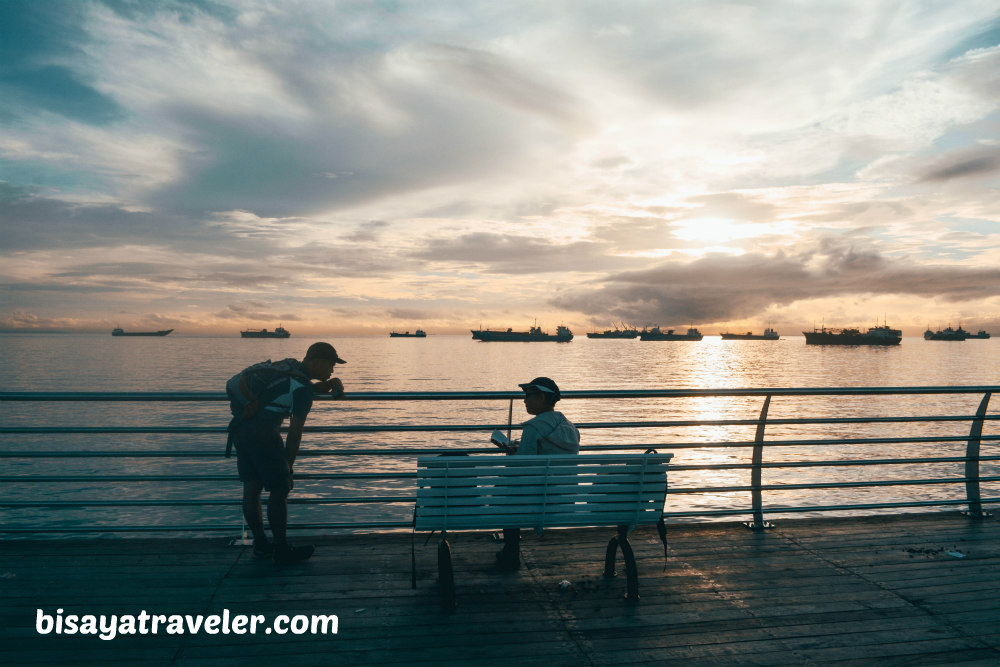 4. Indulge on the breathtaking panoramas from Pangilatan Peak
Hiking Pangilatan Peak is, without a doubt, one of the must-try things to do in Naga, Cebu. Although not a well-known spot, this mountain definitely has a wow factor and a unique charm.
Located in Pangilatan, this peak will sweep you away with its irresistible bird's eye views of the city and metro Cebu.
From this vantage point, you'll get to a clear view of the ships, boardwalk and even the traffic situation in Minglanilla. As far as I can remember, you can even see SM Seaside and Lapu-Lapu from Pangilatan Peak.
Ever since my friend BOJEC introduced this peak to me, it has been one of my favorite things to do in Naga, Cebu. And, it's also not as remote as the other mountains and outdoorsy things to do in Naga, Cebu.
Whenever life feels like a parade of non-stop work and bills, I just hit the Magdook-Pangilatan trail that my friends and I designed a year ago.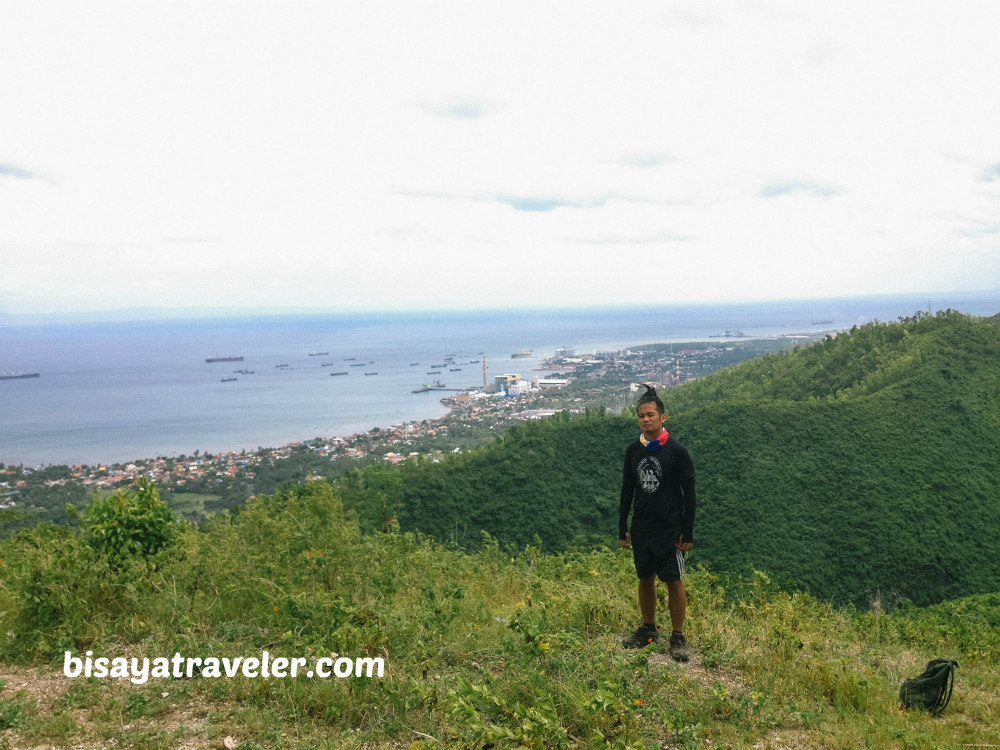 5. Explore Mount Naupa
No list of the best things to do in Naga, Cebu is complete without the inclusion of Mount Naupa. After all, it's a picturesque and beloved mountain that has helped uplift the tourism of Naga, Cebu.  
For years, this Naga, Cebu mountain has been carrying the torch, luring weary city dwellers and hikers with its fresh mountain breeze and breathtaking views.
Even though it has become a little mainstream, Mount Naupa still offers a fine recipe for adventure, especially if you're open to new possibilities.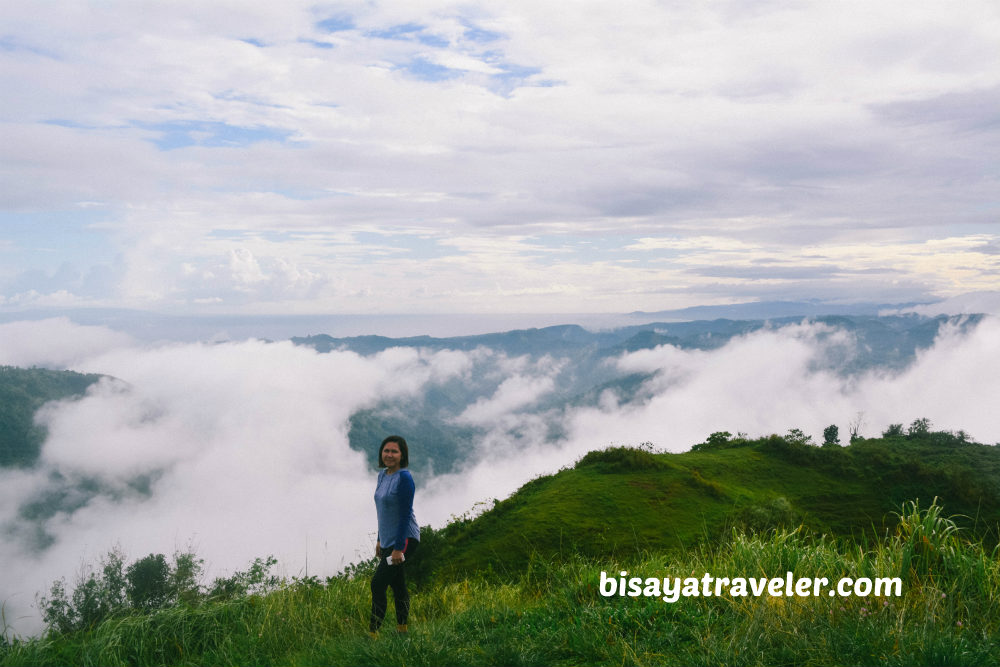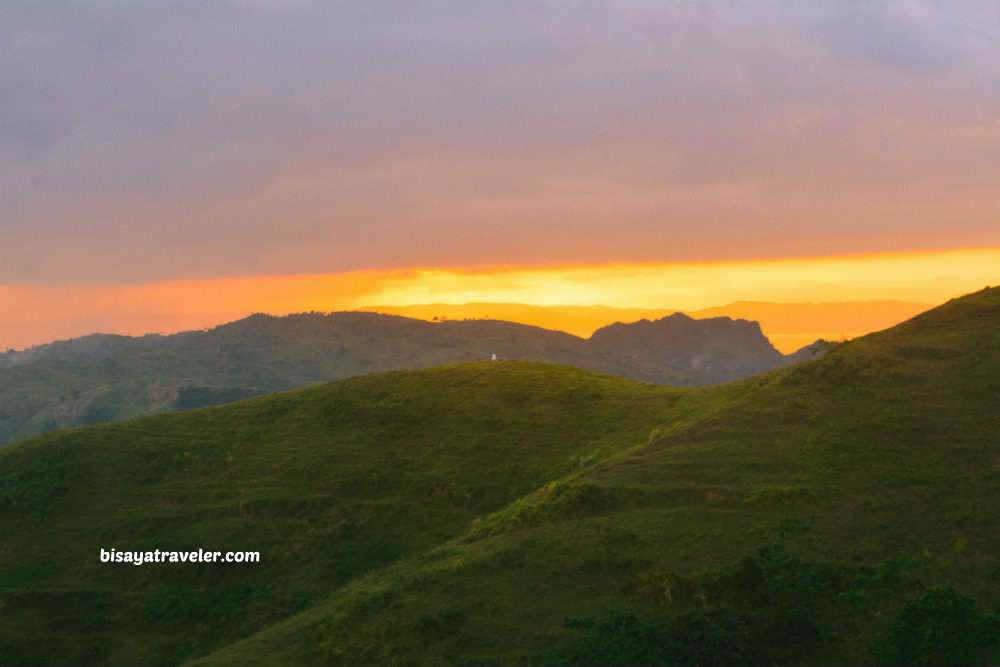 6. Unwind at Kabalas
Can't get enough of the views from Mount Naupa? I suggest that you include a stopover in Kabalas to your list of things to do in Naga, Cebu.
With its verdant landscapes and visually appealing hills, you'll feel like you've been transported to New Zealand's green and postcard-worthy mountains at Kabalas.
Here, you'll get a good view of the majesty and height of the famed Mount Naupa. What's more, the sunset views at Kabalas are nothing short of amazing.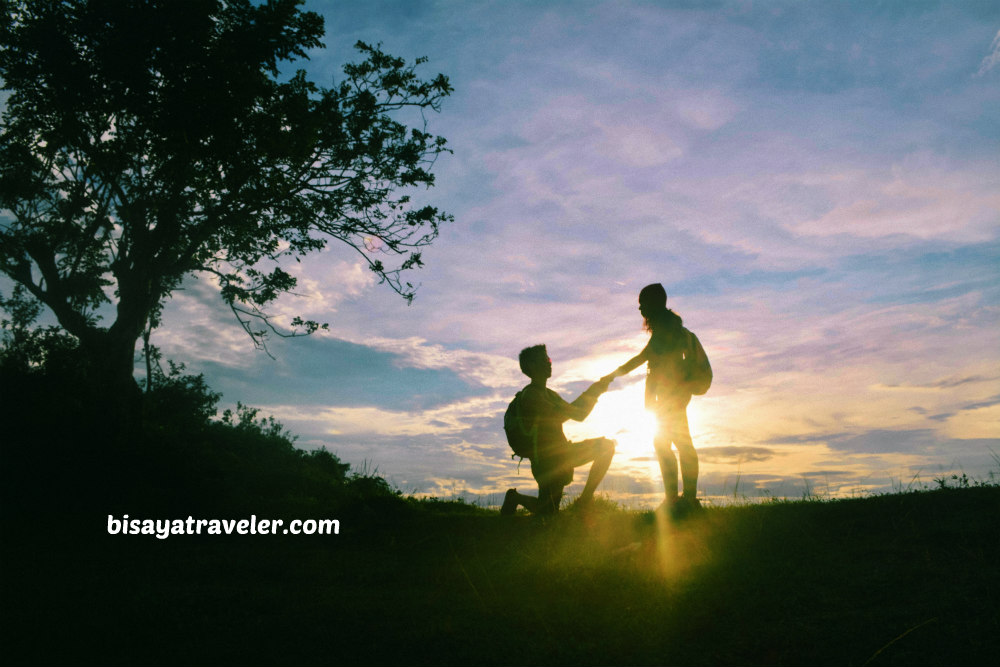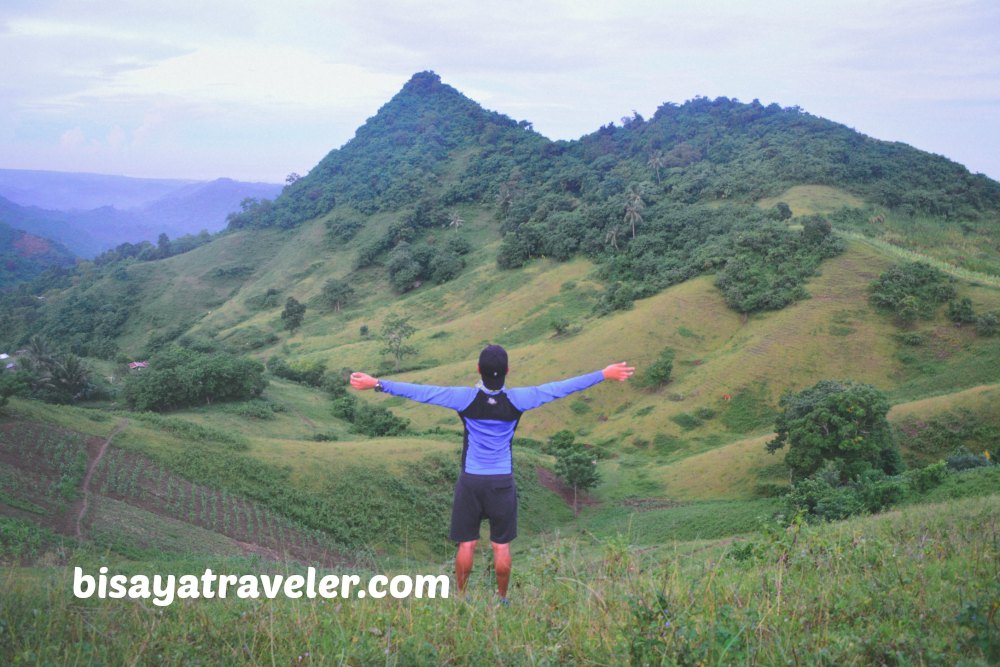 7. Hike Mount Calbasaan from Mount Naupa
From a sea of clouds sighting to spectacular sunsets, I have so many beautiful memories of Mount Naupa. My favorite one, though, is our exploration hike to Mount Calbasaan from Cogon and Mount Naupa.
Thanks to that one-of-a-kind hike, we've unlocked a few new routes and possibilities for our adventure. For one, it helped us discover a new hiking route from Campo 4 to Mount Naupa.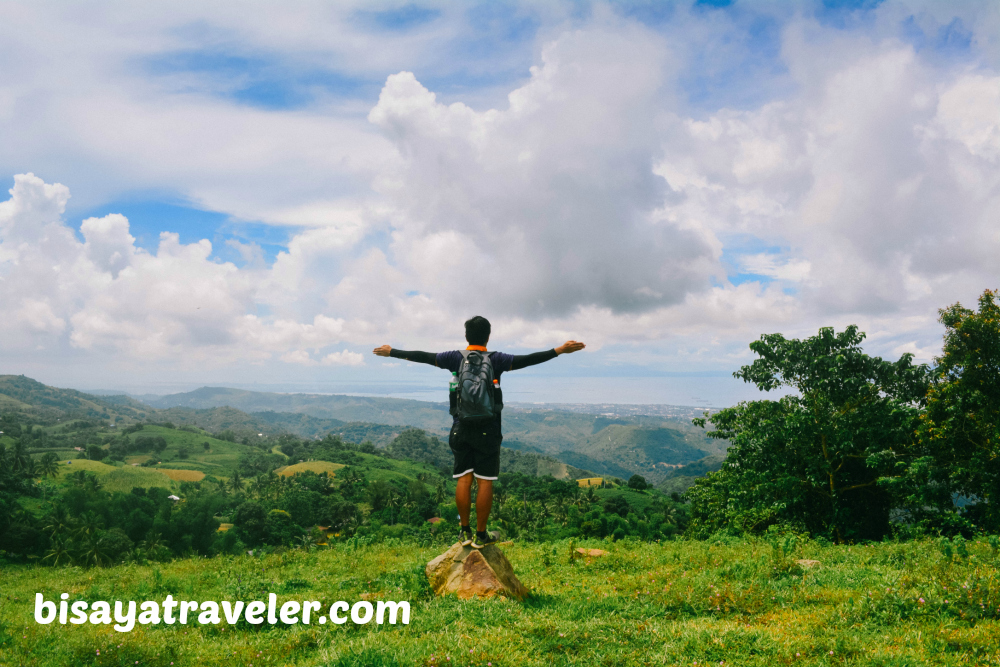 8. See Panas (Manayanon's Peak)
With its scenic natural backdrop and mesmerizing greenery, Panas is the epitome of natural beauty in Naga, Cebu.
Underrated and serene, Panas makes a great and laid-back escape for those who need to escape the hustle bustle city life.
And, like Mount Naupa, Panas offers a multitude of mind-blowing possibilities and things to do in Naga, Cebu. From Panas, you can walk to Tagjaguimit, passing by untouched mountains and hills.
Alternatively, you may hike your way to Uldom Falls in Pinamungajan – the gorgeous waterfall-cave and natural backdrop in Hidden Valley Resort.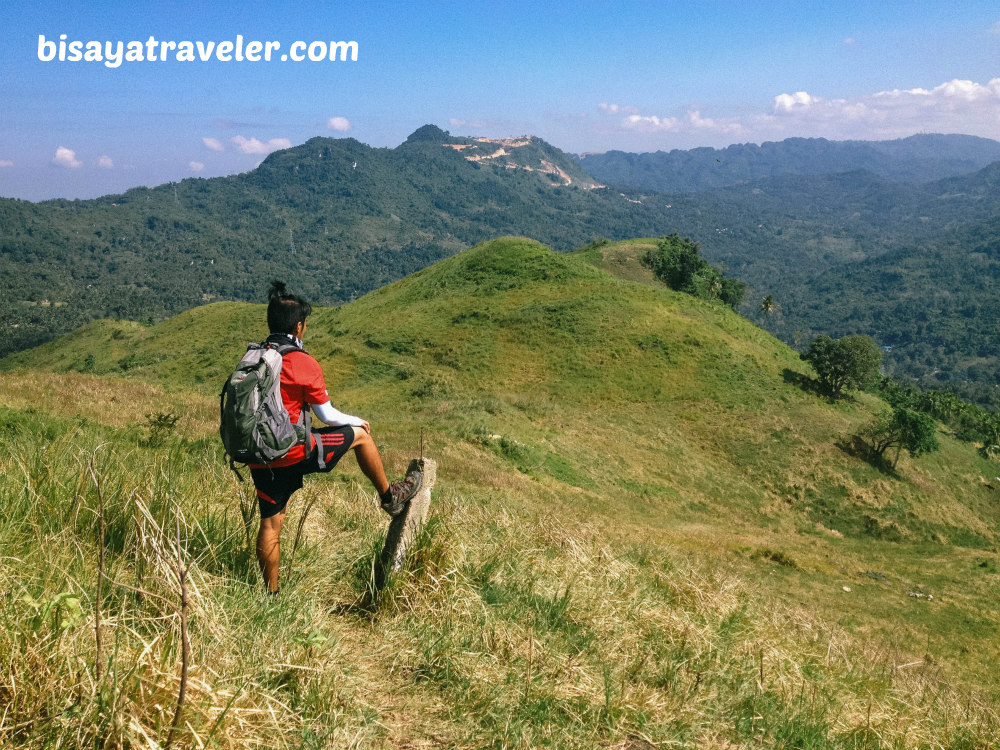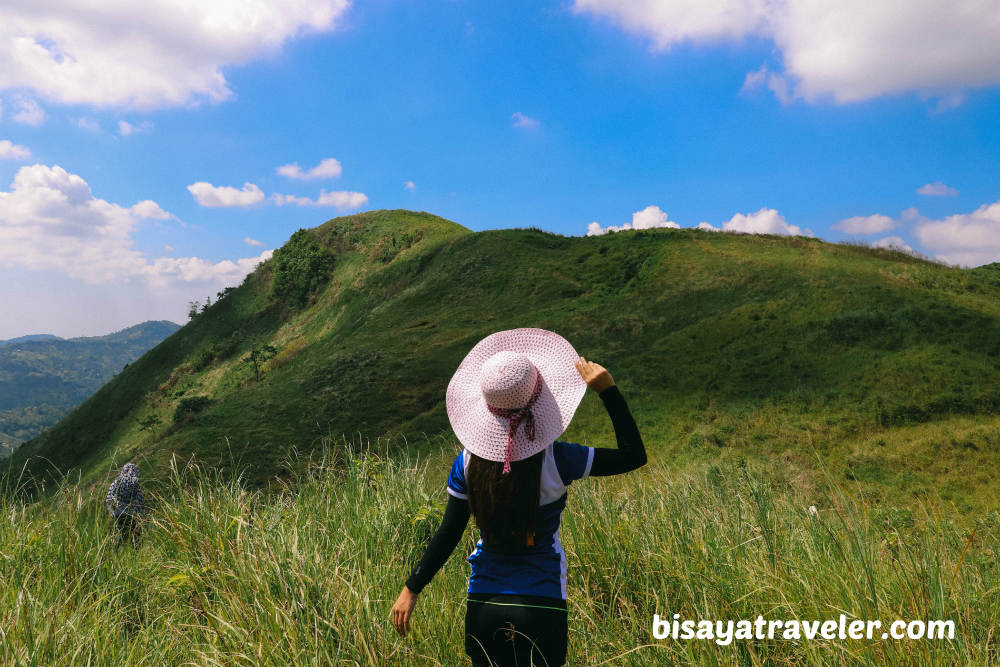 9. Hike Mount Magdook via Tangke
In the mood for more fun hikes and things to do in Naga, Cebu? You'll surely love Mount Magdook!
With its seemingly endless assault, hiking Mount Magdook via Apache or Tangke will surely quench your thirst for adventure. As an added bonus, the views from the top and along the way are something to behold.
Even with the scorching heat of the sun, you'll find it hard to resist the urge to snap dozens of photographs.
And, by the way, while the hike is relatively easy, don't underestimate this trail. Even if the trail is short, you should never ever belittle a mountain.
In my years of hiking this trail, I've seen people struggle and even vomit before reaching the top of Mount Magdook from the boardwalk.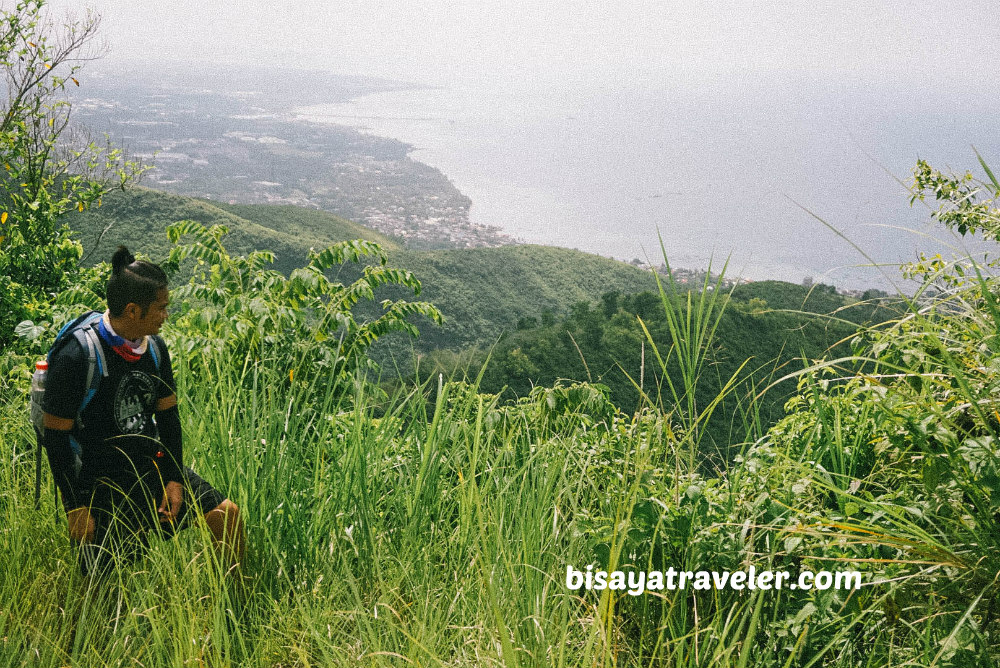 10. Soak up the views from an overlooking spot in Naalad
Wondering what to do in Naga, Cebu when you're not an avid hiker? Looking for not-so adventurous things to do in Naga, Cebu? The truth is, you don't have to a hiking aficionado to enjoy a great and Instagram-worthy mountainous sight in Naga, Cebu.
There are plenty of overlooking spots in Naga that are accessible by car or motorcycle.
For instance, you can enjoy this sweet spot in Naalad, which is pretty close to the summit of Mount Magdook.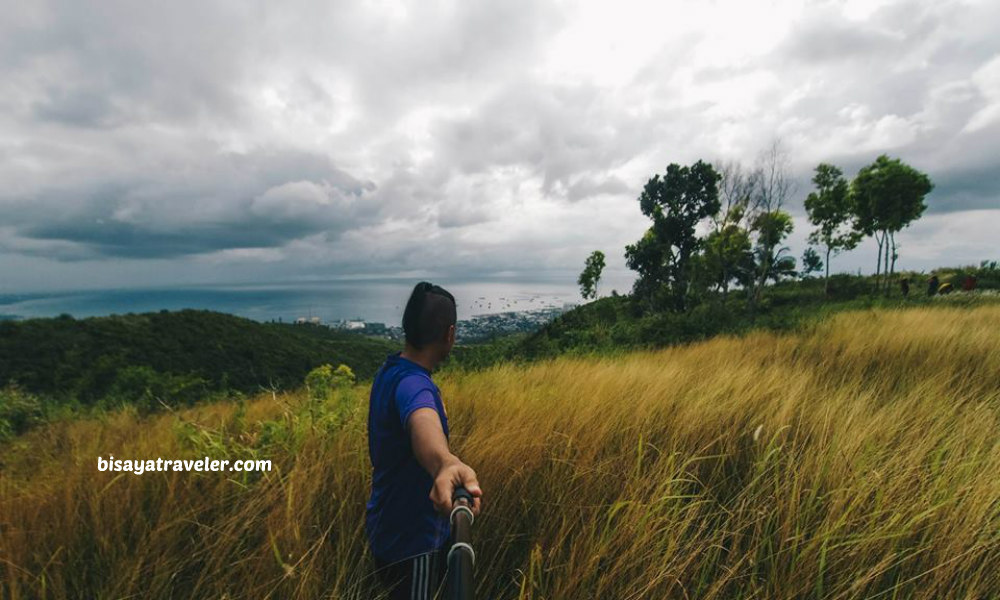 A couple of kilometers from Naalad, you'll find another wonderful location along the road connecting Magdook and Cantao-an.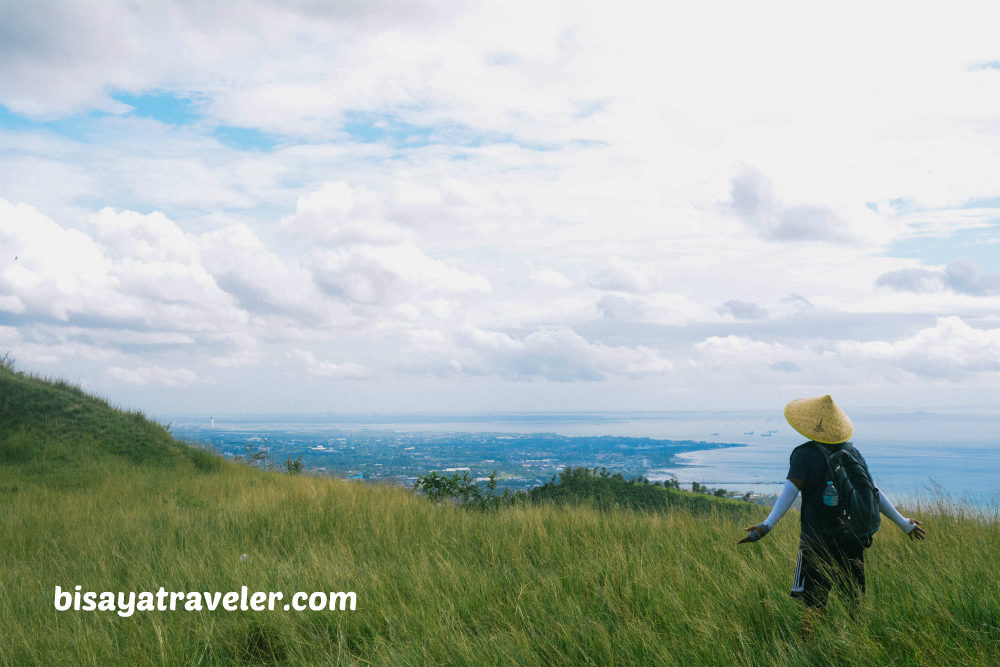 11. See overlooking Naga, Cebu views with ease from Pangilatan
From Tungkop, you may also take a habal-habal ride on the steep road leading this place somewhere in Pangilataan.
While they look similar, this spot is different from the place we called Pangilatan Peak (see above). If you can't hike that peak, this place totally makes a great option.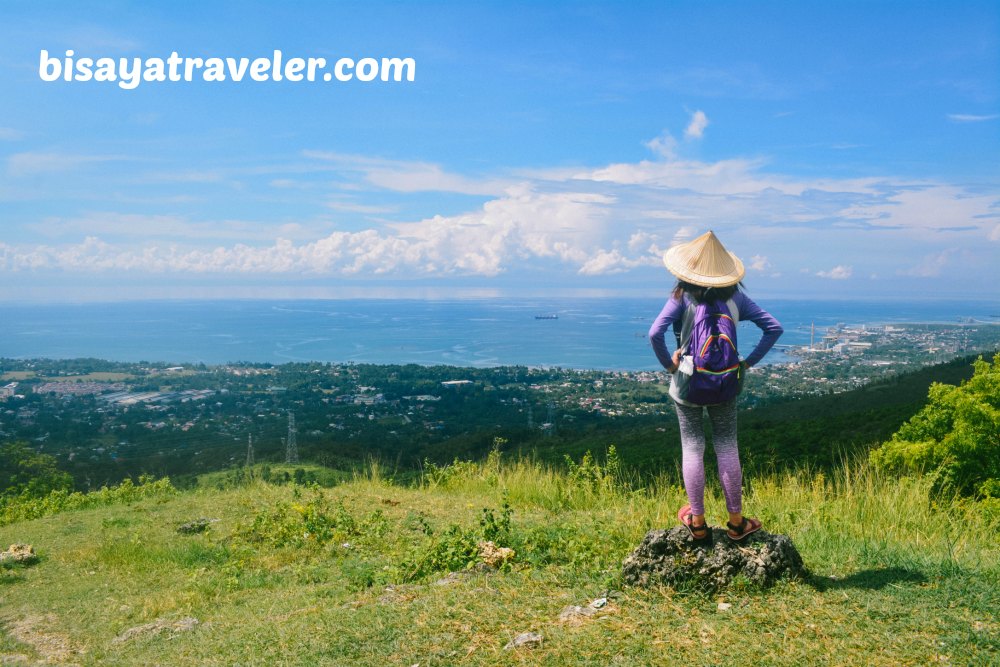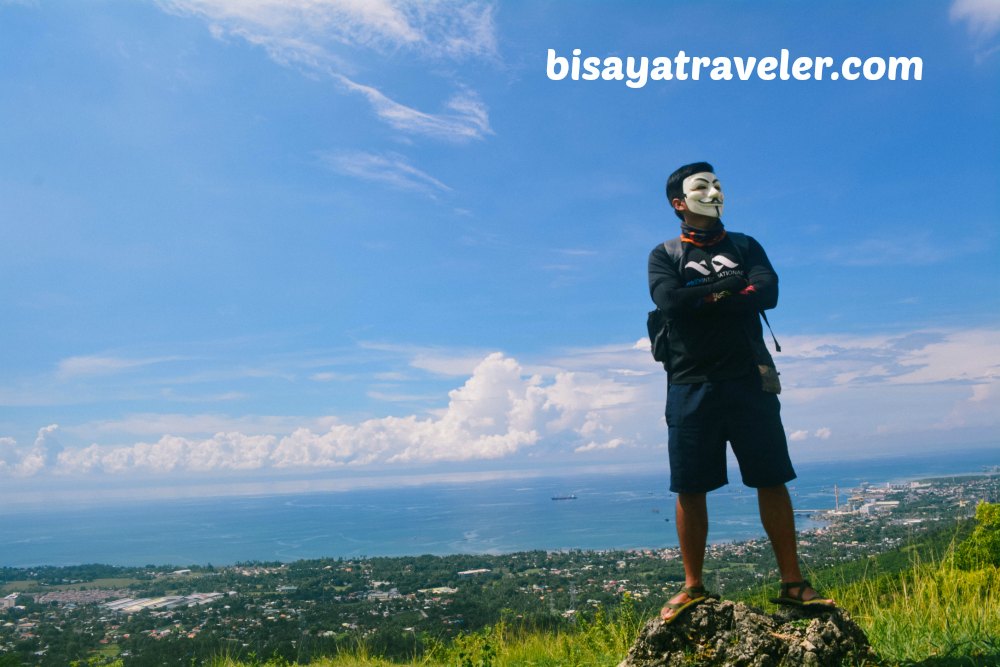 12. Camp or hike Mount Awayan
Hiking Mount Awayan is one of my favorite things to do in Naga, Cebu. A more peaceful and less crowded alternative to Mount Naupa, this mountain appeases hikers with its pleasant panoramas and quaint ambiance.
Moreover, the mountain links Naupa to other unknown mountains and ranges in the highlands of Naga and Minglanilla. And, did I mention that it's pretty close to Cantabaco in Toledo City, Cebu?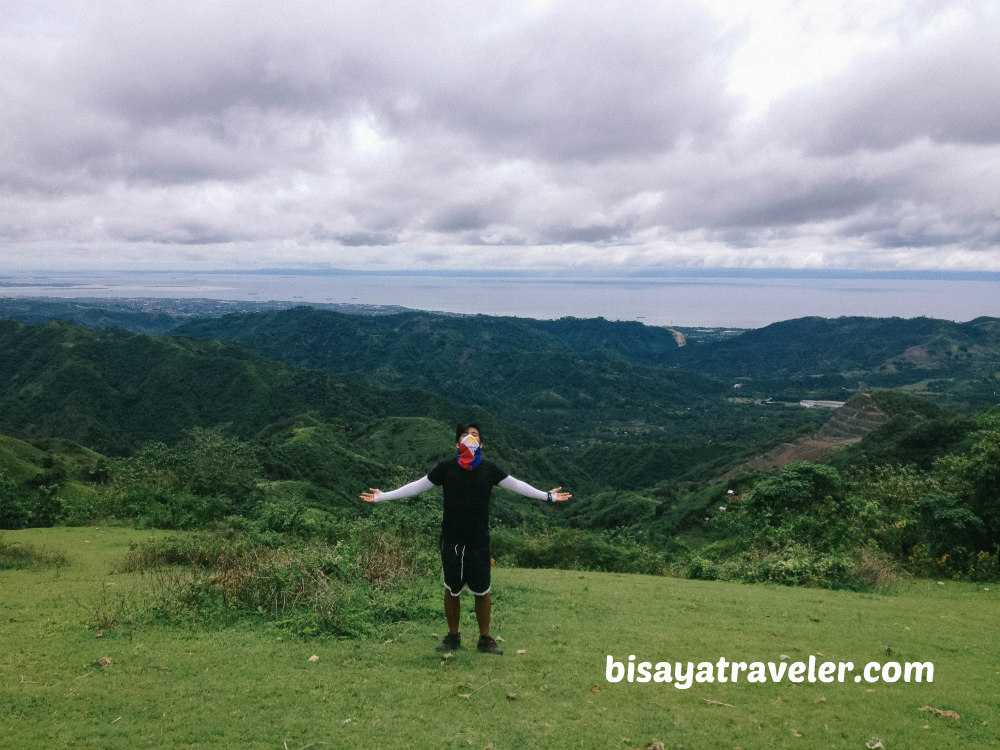 13. Wander around Mount Alpaco
We stumbled upon Mount Alpaco, while hiking Mount Bandilaan in San Fernando. And, I'm glad we did unintentionally bump into this mountain in Naga.
Not only was it an amazingly exciting hike, but it also was filled with surprises, such as its eye-catching rice paddies. On top of it all, it unleashed our inner explorer and led to our discovery of Panas in Balirong.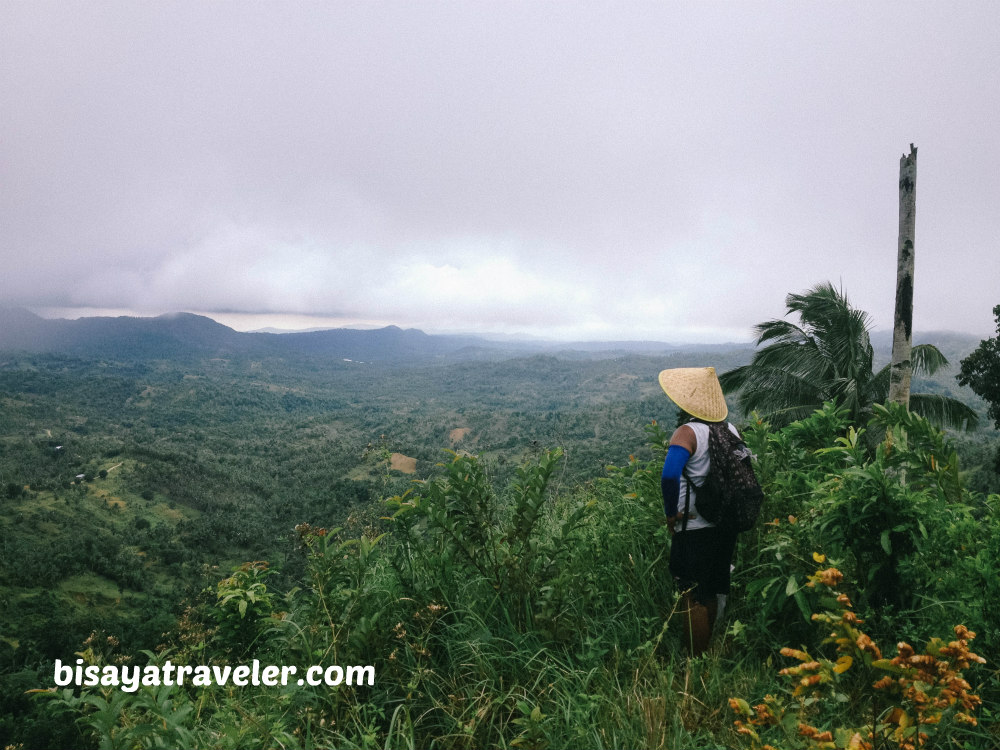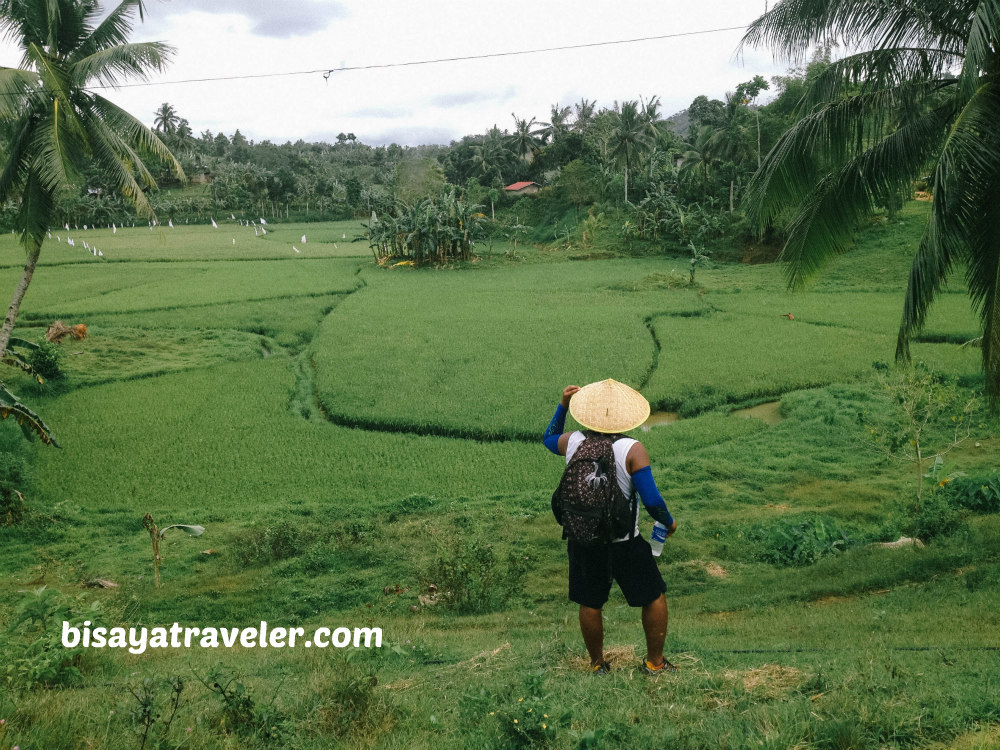 14. Go on an eating spree
There's no shortage of tasty eats and restaurants in Naga, Cebu. Whether you're craving for some barbecue or fast-food, the city of Naga has a mouthwatering treat to delight your cravings and palate.
It might not be a culinary mecca, but it does have a great deal of options, when it comes to food.
Usually, locals go to the restaurants near the boardwalk to eat and socialize with others. My culinary favorites in Naga, Cebu include the balut in Boardwalk as well as the barbecue goodies and "Pan Burikat" in Balirong.
Those are my top things to do in Naga, Cebu. And, as with most of my list articles, I'll update this post, whenever I experience something new in Naga, Cebu.
So, don't forget to bookmark this page, if you're interested in experiencing the attractions and things to do in Naga, Cebu.