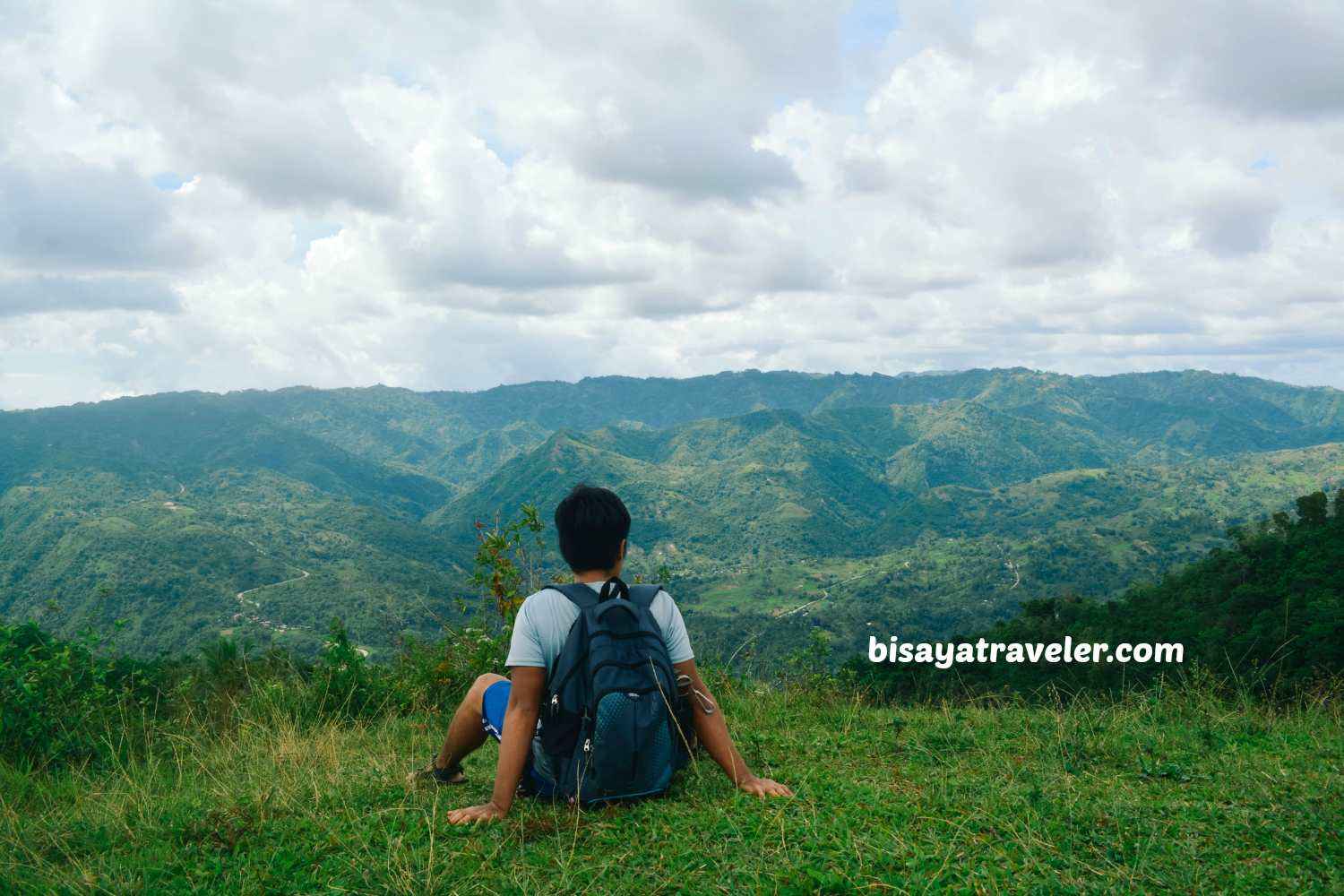 Bocaue Peak: A Surprisingly Fun Unplanned Hike From Quiot, Pardo
Most people nowadays don't like to be lost. As much as I hate to admit it, getting lost does, after all, make us feel helpless and vulnerable as well as leave us a ton of challenges. But, getting lost can also be an exciting character-building adventure. As most wise men say, "great things never came from comfort zones". And that was just one of the few captions, lessons and travel quotes that best describes our trek to Bocaue Peak in Cebu City.
Even though we got literally lost in midst of Cebu city's highlands, we still managed to discover this peak, and experienced one of Team Bang's best hikes in 2017. Furthermore, we got to meet a couple of new friends who made the whole adventure even more worthwhile.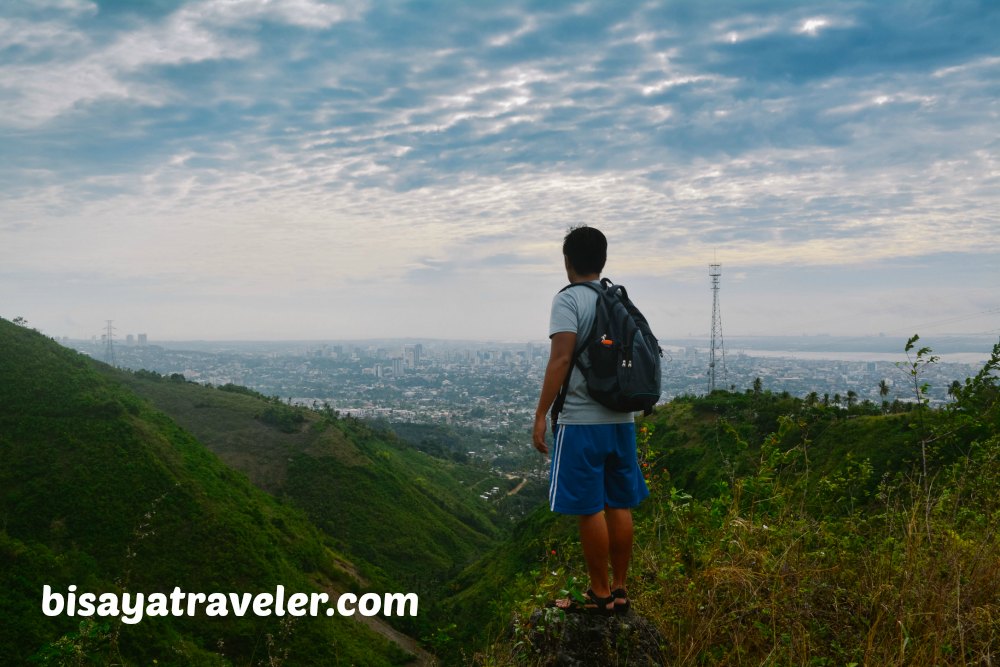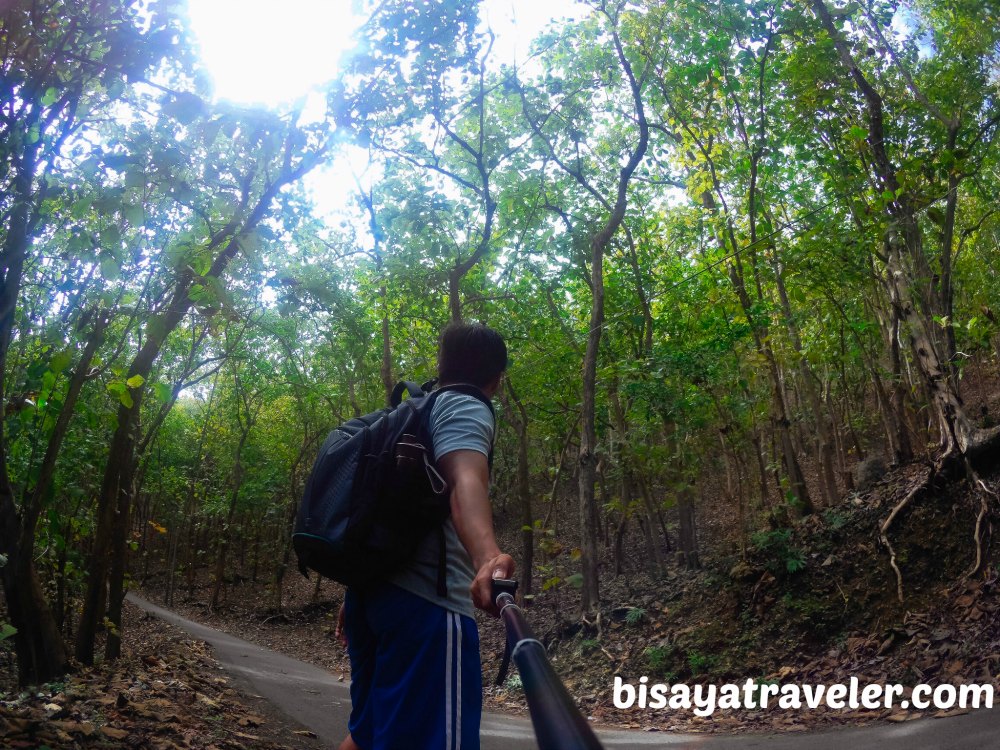 I had no plans visiting Bocaue Peak last weekend, but….
Bocaue Peak, or also referred as Muffin Hill, wasn't really a part of my itinerary in my recent hike with Team Bang. The truth is, our original plan was just to take a quick and scenic hike from Quiot to Toong, do some exploration, and call it a day. As a matter of fact, I even told my wife that I'd be home before the clock ticks 2 in the afternoon. Yet, amazingly, we ultimately found ourselves standing on the summit of this picture-perfect peak in Cebu, thanks to a wrong turn. With no guides, blueprints and ideas on how to reach Bocaue Peak, I'm truly proud and blissful to scale this mountain in a very impressive fashion.
So, how did it all start? About a week ago, Carl – a member of Team Wayuk – reached out to me on my Facebook page, and invited me as well as the rest of Team Bang to an easy hike from San Carlos Heights in Quiot, Cebu. Of course, I accepted his invite, since I was quite interested to see this untouched and not-so explored side of Cebu City.
How our Bocaue Peak adventure unfolded
Our Sunday hike started with a quick get-together at Lourdes Parish in Punta Princesa, Cebu. There were 7 other Team Bang mainstays who hiked with me on this adventure – Lieve, Marzi, Noel, Christine, Donna, Sherlyn and Sadam (or AKA Pornstar).
Kevin and Wilfred weren't available for this hike because they were busy stealing girls' hearts somewhere else. Seriously, though, these two photography junkies were helping out a bunch of other travelers explore Toledo City's Malubog Lake.
After gathering the troop, we took a short tricycle ride from Punta Princesa to the gate of San Carlos Heights. Upon our arrival, we took a short walk, and followed Carl to San Carlos Heights Tower.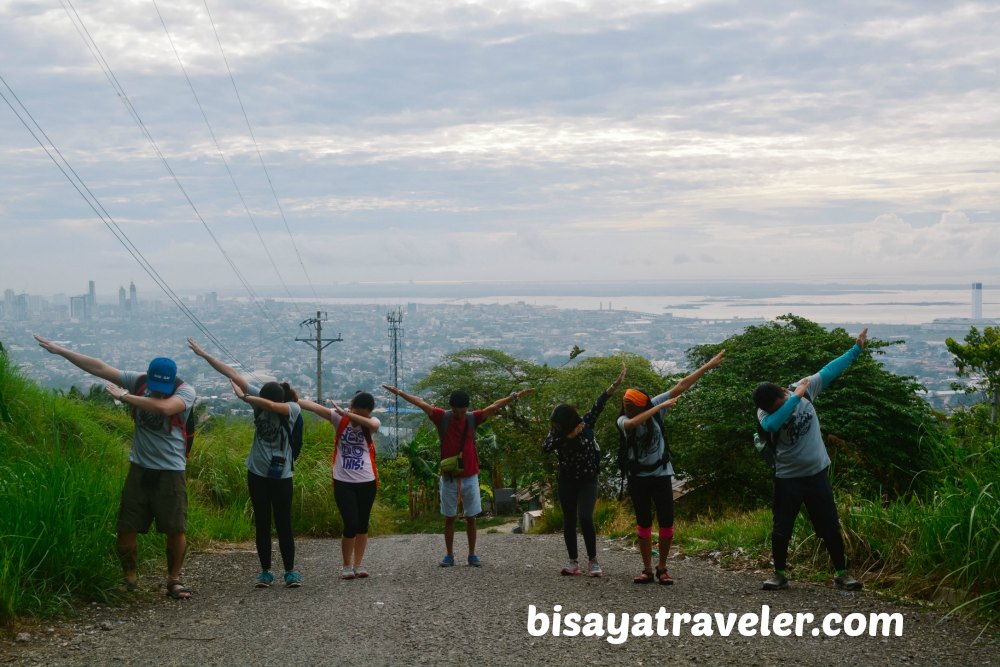 Once there, we took a bunch of group photos as well as climbed the tower.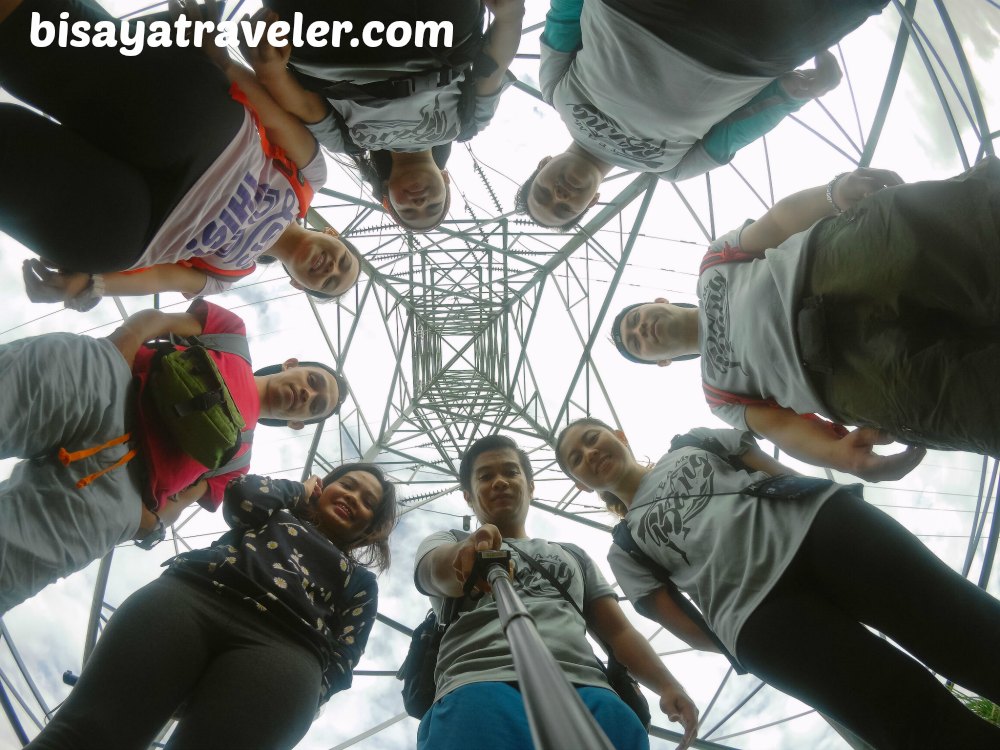 Moments later, we went forward with our hike, and made a stop to fetch Ronnel – Carl's workmate who knows the trail to Toong and Buhisan from Quiot.
Before we went on with our trip, we said a prayer for good weather and safety. As always, Donna – Team Bang's charming miss-earth-worthy-candidate trekker – was the one who led the prayer.
And then, the adventure began! Spearheaded by Ronnel and Carl, we hiked on this picturesque trail in Antuwanga, and got treated to a sweeping panorama of Cebu City.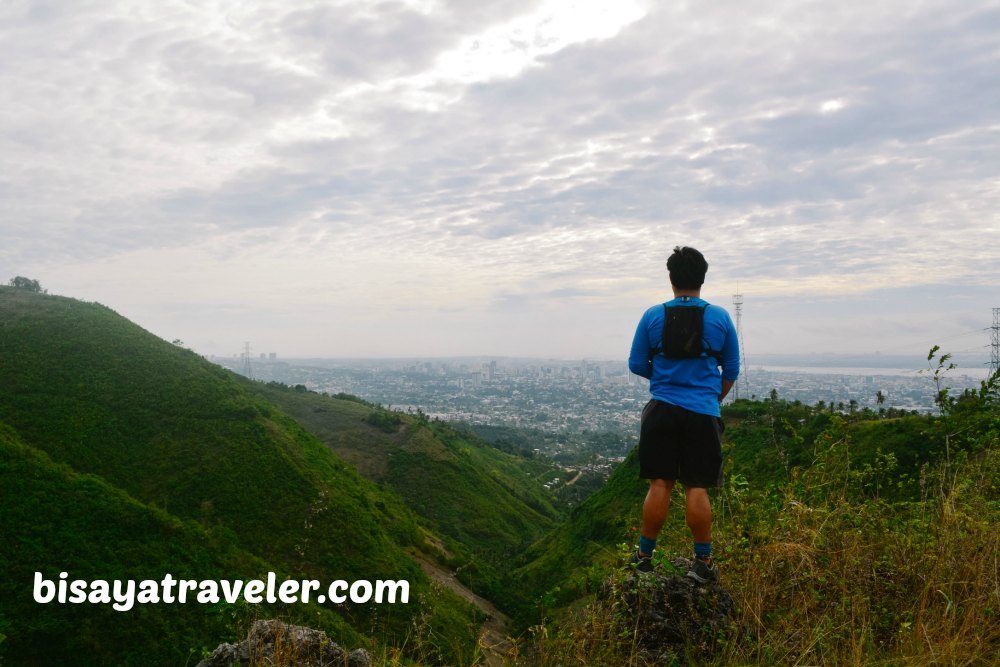 Christine unveiled a new Zen-like pose with Cebu city on the background as well. I don't know what the name of this pose is, but I must say it looks extremely cool.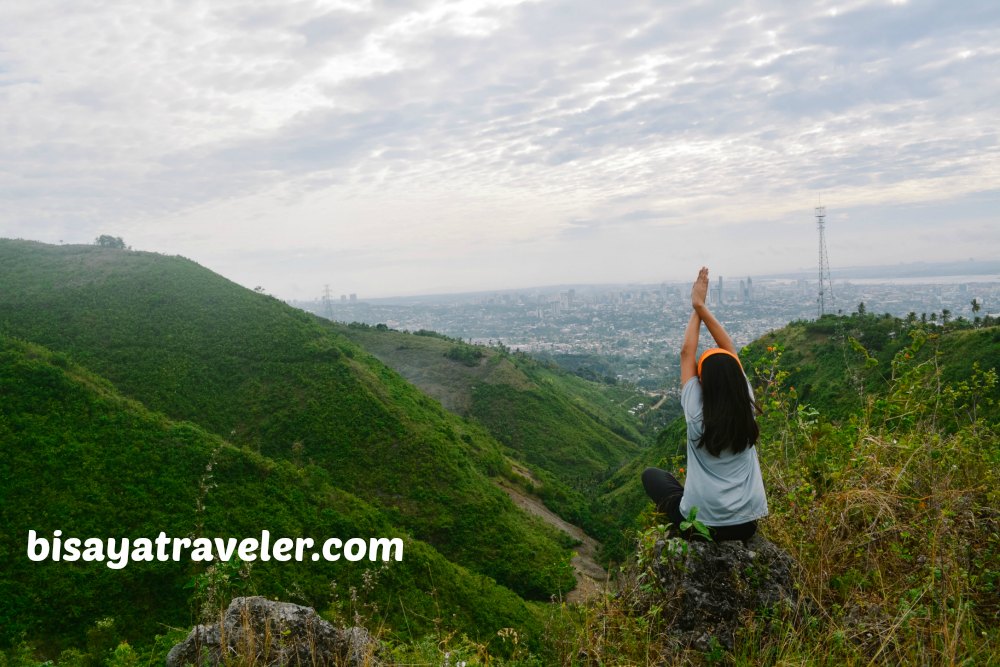 We stopped and snapped a photo, every time we saw a wondrous sight. Likewise, we all made our signature poses, every time we made a stop for a photo op.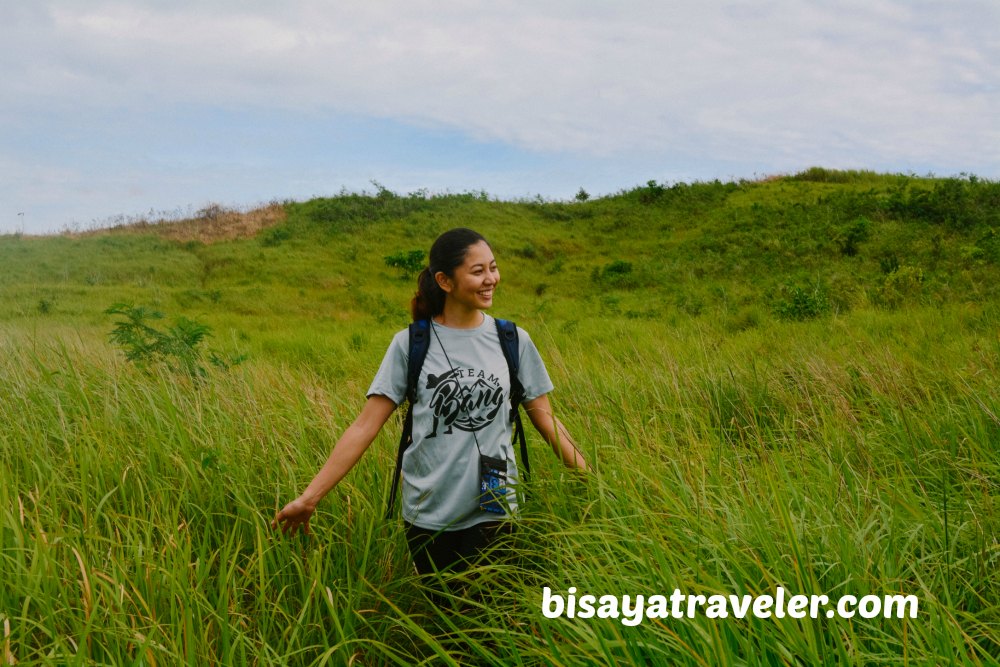 We carried on with our hike, until the trail got a little challenging. Although the trail isn't really steep, it is nonetheless considerably narrow with loose rocks and soil. We were extra careful, along the way, because one false move could turn into a disaster.
While were walking the trail, we saw a lovely vista of the verdant and flourishing landscapes of Cebu's mountains. With eye-catching shades yellow and green, it somehow looked a Japanese national park in autumn.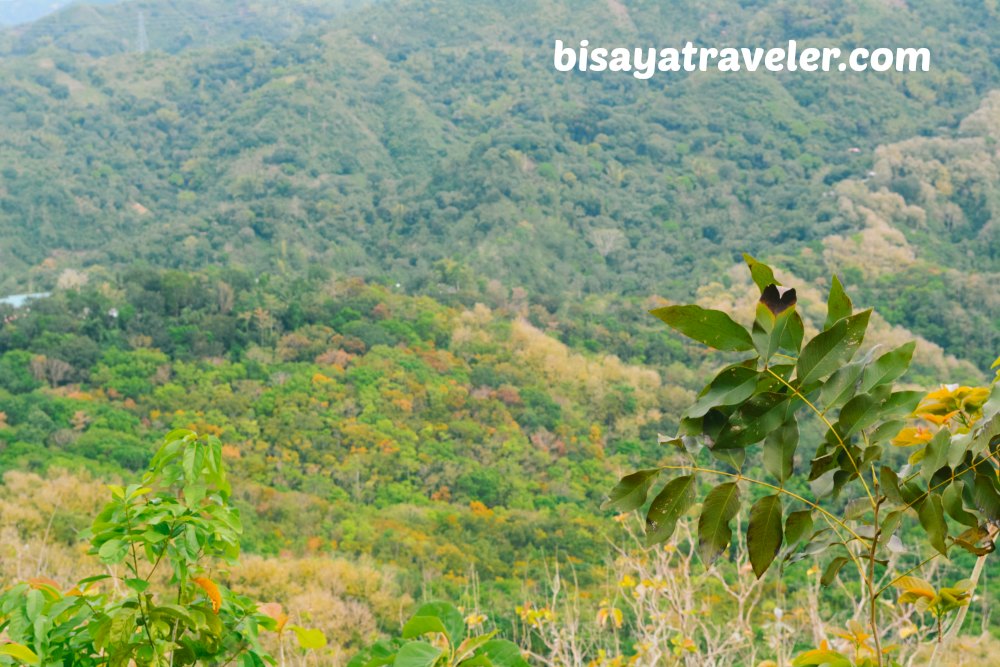 Later on, we saw some great spots, and made some incredible poses. And eventually, we arrived at the main road in Barangay Toong, Cebu.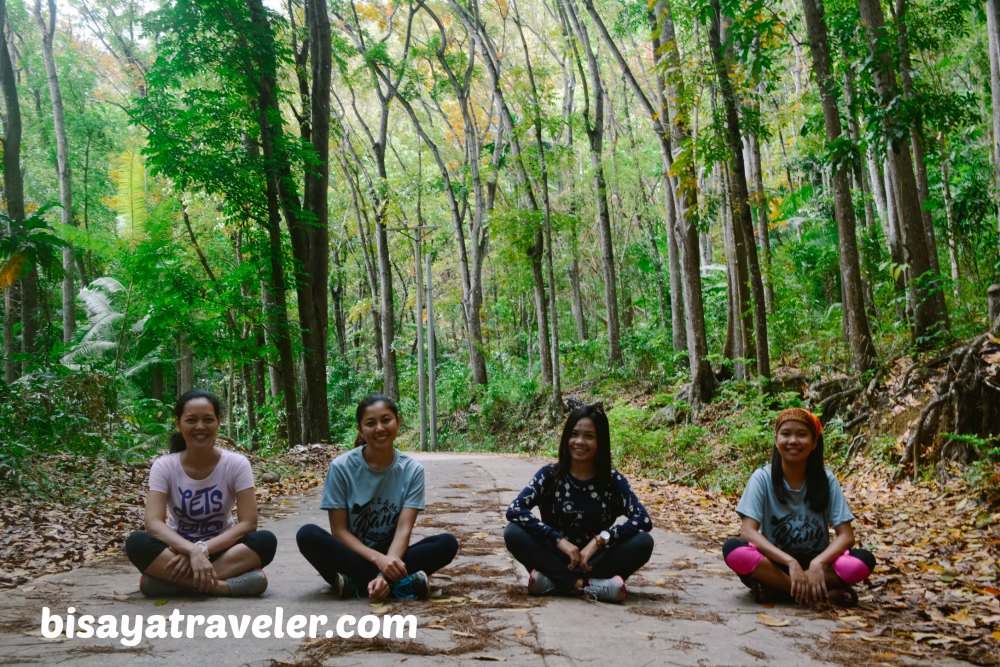 The place exudes an extraordinary atmosphere that may remind you of the nationally famous man-made forest in Bohol. Plus, there were orange leaves that further add to the feel and charm of this place. Once again, the place reminded me of the autumn foliage in Japan and South Korea.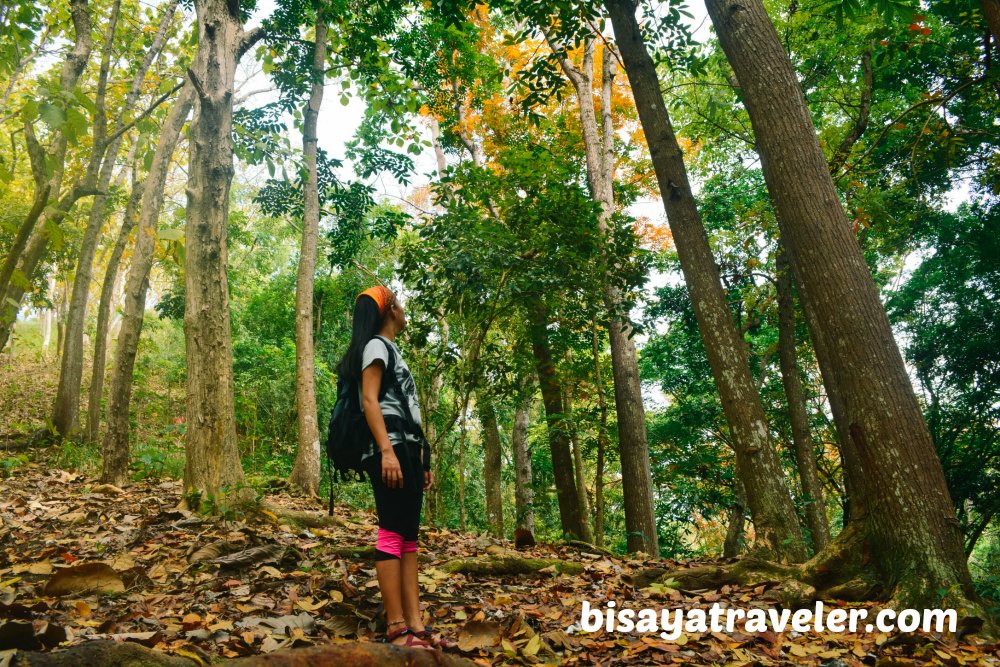 We spent great deal of time there, just admiring the scenery and taking a bunch of photographs. There were a few motorists passing by, but it didn't stop us from taking pictures.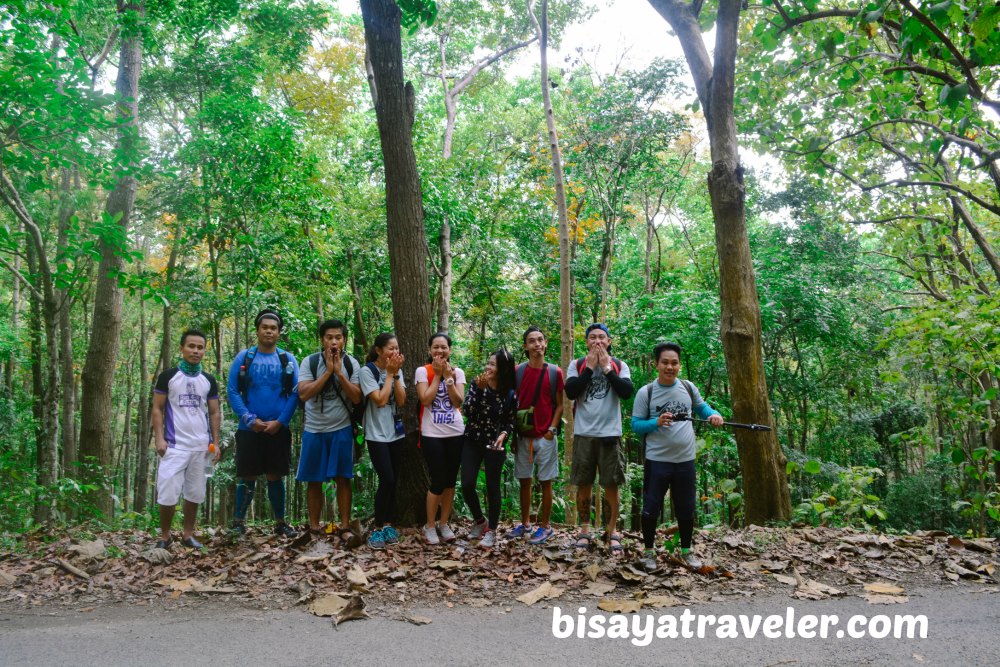 Afterwards, we proceeded with our hike, and asked the locals in the area the exact whereabouts of Kawa Falls – the next destination for our day trip.
But, each local that we bumped into gave us a different answer. As instructed by a local, we walked and followed the cemented road for hours, until we reached the crossing of Barangay Pamutan.
As soon as I saw the Pamutan sign, I knew that we were walking in the wrong direction. Though I didn't do any research about Kawa Falls, prior to the trip, I was pretty sure we were headed the wrong way. But, a different idea popped into mind, when I saw the road sign pointing to Barangay Bocaue.
For the past three months or so, I've seen great pictures of Bocaue Peak from fellow Cebuano travel bloggers – JC of Four-Eyed Laagan and Arnold of Wandering Soul Camper.
And so, I said myself "Chico, this is a great opportunity to see and discover Bocaue Peak or Muffin Hill".
Since everyone's stomach was grumbling (missed call, as Noel would say), we decided to drop by "Bagsakan", a local eatery, and eat our lunch there. Each one of us drank a bottle of sugary soft-drink, to reward ourselves after the long walk.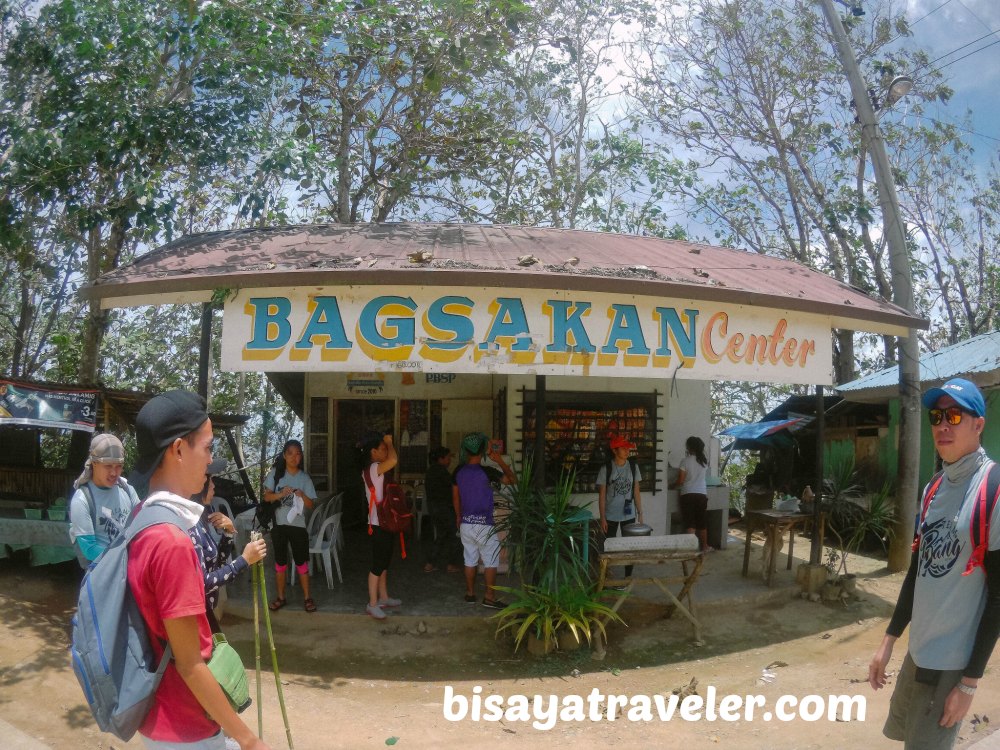 With our stomachs full and energy replenished, we continued our hike on the paved road, under the scorching sun. To make the story short, we found ourselves lost in the road, with no clear directions. Luckily, there were habal-habal drivers as well as drunken men who gave us a helping hand.
Later on, we stepped into a forested trail, with barely any human being in sight. Thankfully, there were picturesque flower farms managed by kind people who meekly answered our questions about the trail to Bocaue Peak, along the way. There was even one woman, listening to Papa Joe on the radio, who gave us detailed steps on how to get to the upper trail to Bocaue Peak and Mount Babag.
And, the trail going to the top wasn't established as the Mount Babag Trail from Barangay Napo. From my own observations, I think this trail isn't commonly used by locals and hikers alike. And, I'm sure the rest of the team noticed it as well, as I have sensed through their reactions and facial expressions.
Despite all the instructions given to us, we were still lost in the middle of the wilderness. In some parts of the trail, we didn't see any living thing, except for plants, flowers and animals.
At some point of our hike, I thought that our only hope for surviving this crazy, daring adventure was to get to the soaring towers of Mount Babag. I kept pointing to these towers to give the team some encouragement and hope.
Truth be told, I thought my team was going to rip off my head for leading them into this crazy idea. Surprisingly, though, I didn't sense an ounce of fear from the whole team. On the contrary, they remained calm and enthusiastic, in spite of the hurdles that came our way. And yes, there was no shortage of challenges, as we were making our way to Mount Babag, from spiky plants to slippery, steep slopes.
Even with no concrete solution to our small dilemma, we just keep climbing our way to the top, in hopes of finding Mount Babag and Bocaue Peak. I may not be a seasoned outdoor guy, but I do have some tricks on my sleeves that came in handy in our hike.
And all of a sudden, we heard a bunch of people talking from afar. We rushed to the top, and saw a glimpse of hope – a group of mountaineers standing on a lush, perfectly-shaped mountain.
We didn't know it was the peak we've been looking for, so we headed towards Mount Babag through a narrow established trail. But minutes later, we changed our mind, and made a quick turn, to scale this peak.
Carl and I rushed to the peak, with enthusiasm and excitement. On the way the summit, I somehow re-injured my sprained ankle, which I have been secretly nursing for a week since our Mount Mauyog trek.
I just shook it off, and headed towards the summit. As I was making my way to the top, I waived to the mountaineers, and asked them to wait for me because I had a question about the peak's name.
Unfortunately, they left before I could get near the summit. Nevertheless, I was pumped up to reach the peak. And, with a big grin on my face, we finally and unexpectedly arrived in Bocaue Peak. Based on the views of the green surrounding mountains, I knew were standing Bocaue Peak.
We gave each high fives to one another, congratulating for a job well-done.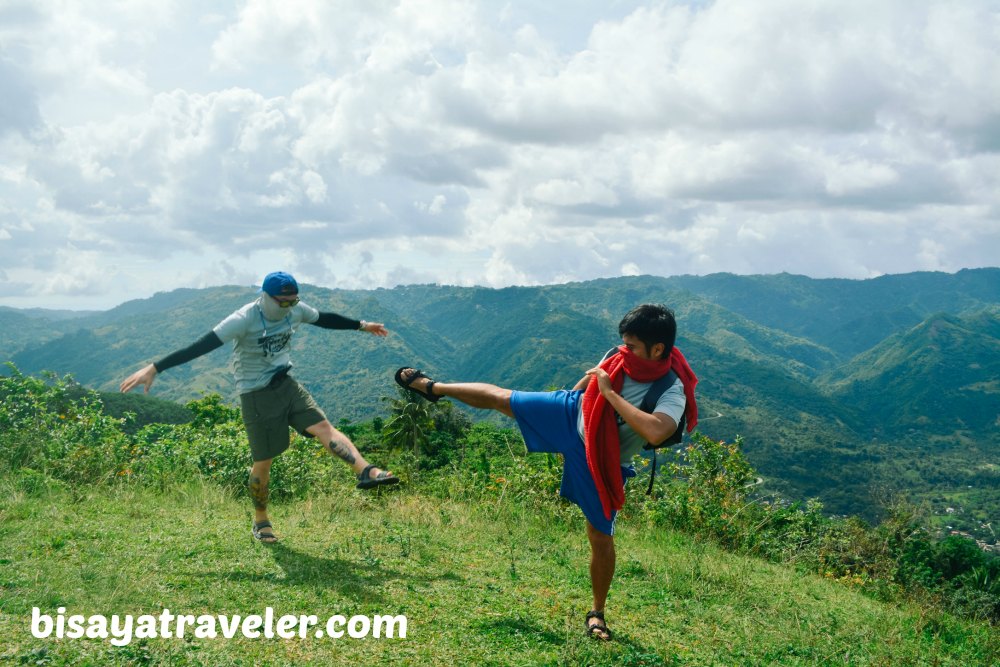 Moments later, another group mountaineers arrived at the foot of the peak. Christine gently asked the guide of the group about the peak's name, and the dude answered "Muffin Peak" in a very "mataray manner".
The group, then, arrived at the top of Bocaue Peak with Team Bang.
I tried to mingle with them, and ask questions about their trail, but they were not as approachable as the locals of Pamutan and those living near Bocaue Peak. In other words, they gave us a cold shoulder.
And, this is why I hate hanging out with other outdoor groups. Don't get me wrong – there are tons of great outdoor guys in Cebu. But, there are some self-proclaimed mountaineers who, with their fancy outdoor gear and cool clothes, think that they are better than everyone else.
Yes folks, there are plenty of snubs, pricks, and a-holes in the outdoor community nowadays who think highly of themselves because of their North Face backpacks and costly shoes. Well, guess what? There are hundreds or even thousands of kids in the remote areas of the Philippines that climb perilous mountains on a daily basis, equipped only with a pair of cheap slippers and the determination to succeed.
Later on, the group left the area, and we had Bocaue Peak all to ourselves. And in an instant, Team Bang's trademark cheerful spirit was back on track. Not only did we enjoy the awe-inspiring panorama, but we also soaked up the fresh breeze and relaxing atmosphere. As you'd expect, we took dozens of photographs from different angles of Bocaue Peak.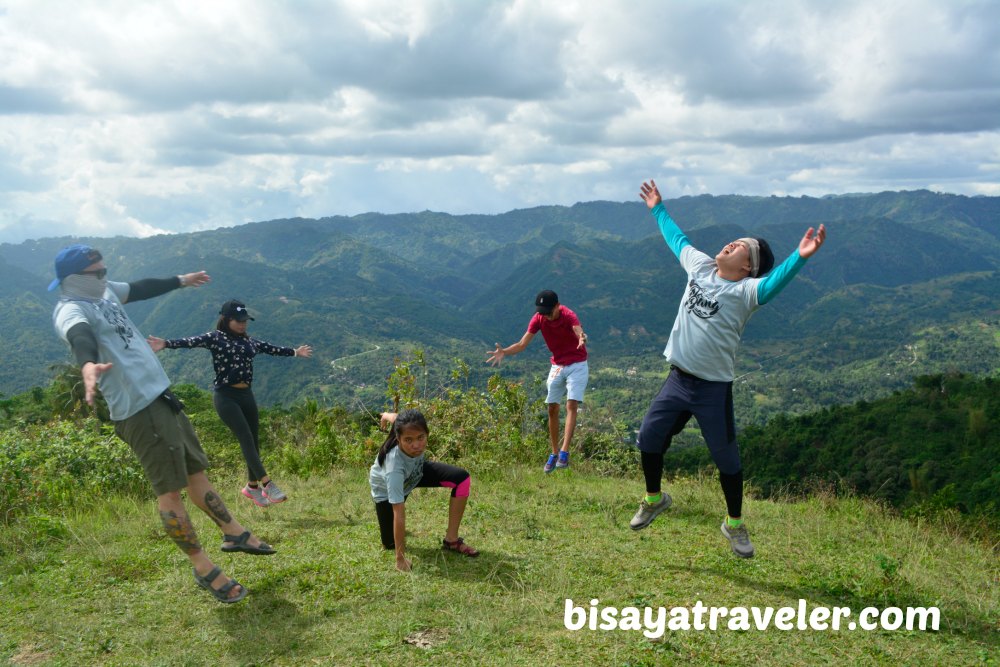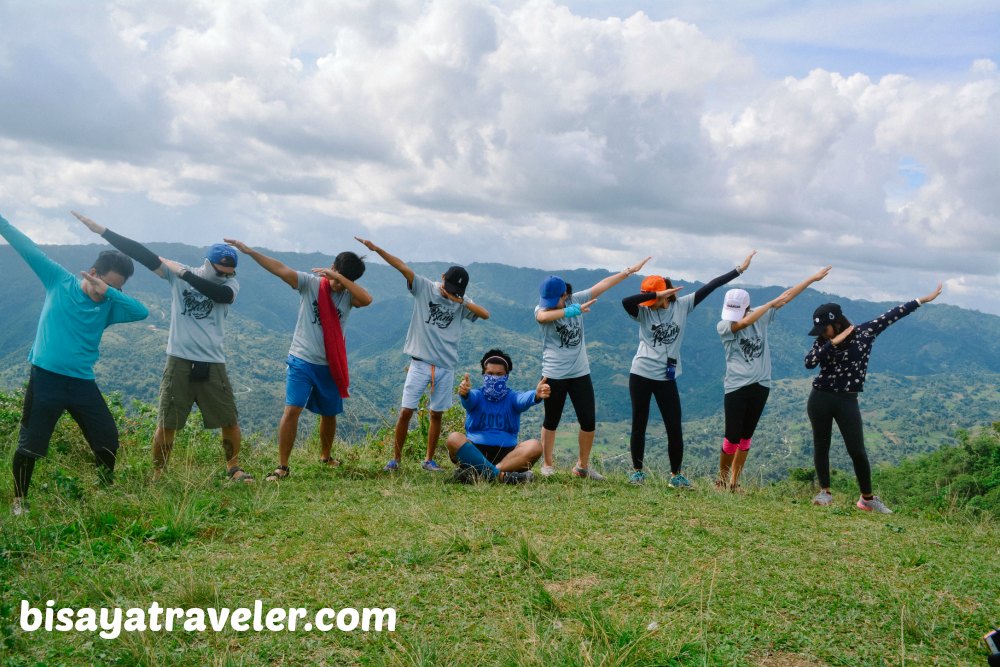 We also felt like we've accomplished something special, while we were enjoying Bocaue Peak. For some, it might not be a life-changing adventure, but moments like this don't happen every day. And besides, it was a great reward, after getting lost in the rural areas of Cebu.
We left the peak, with an uplifted mood and dozens of great photos. As we were making our way to Mount Babag, I, Christine and Sherlyn talked about a lesson or a quote that my ex-girlfriend told me in the aftermath of our breakup – "everything happens for a reason".
I know it sounds freaking cheesy, but it is true, and is definitely another worthy theme or caption for our recent day hike to Bocaue Peak. If the strangers along the way pointed us to the right direction to Kawa Falls, we may not have discovered the beauty of Bocaue Peak on that sunny warm day.
We bumped into a trio of mountaineering groups, on our way to Mount Babag. Unlike the other groups we saw in Bocaue Peak, these people were rather friendly and accommodating. There was also one hiker who recognized us, Team Bang, once she saw the prints on our uniform.
After minutes of non-stop walking, we finally arrived at one of Cebu's most renowned peaks – Mount Babag. Sadly, there were no longer refreshments and cold delights available at the store in Mount Babag.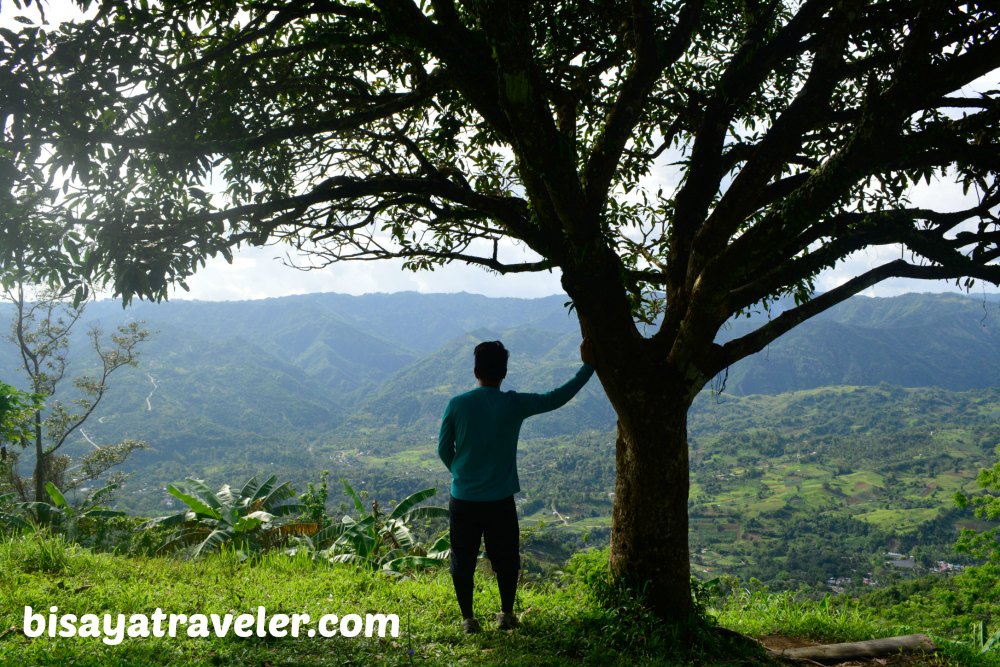 So, we wasted no time, went downhill, and quenched our thirst, with another set of cold soft-drinks. Personally, I think we had too much sugar for that hike, but I guess we deserve some sweets and cold treats, after surviving an unplanned adventure like that.
With rested bodies and a blissful vibe, we made our way to Temple of Leah, to get a ride down JY Square.
Before we could get close to Temple of Leah, a nice family offered us a lift through their multi-cab for a small fee of PHP 20 per person. Not a bad deal, right?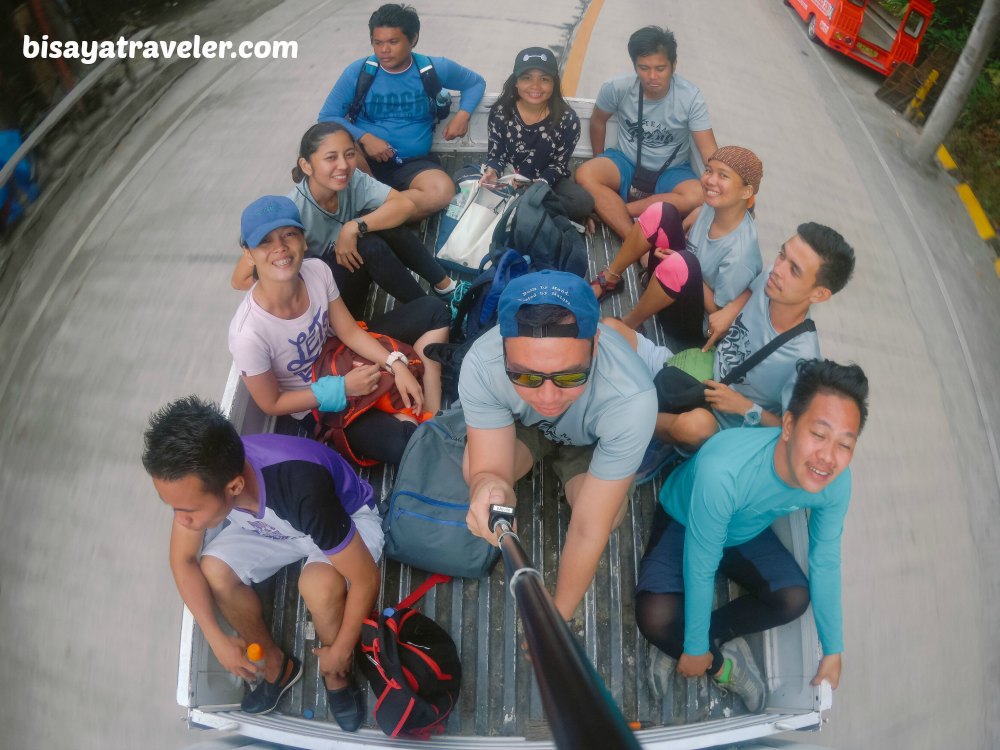 Upon our arrival at JY square, we said our farewells to one other, and went home with a plethora of pleasant memories and valuable lessons.
Important notes:
Want to try this route to Bocaue Peak? Here are pointers that you may help you with your hike:
Bring at least 2 liters of water.
Wear arm guards for protection against from spiky plants.
Bring someone who knows a bit about the geography of this side in Cebu.
Wear a good pair of trekking sandals or shoes.
Practice the Leave No Trace principles.
Pack ion drinks like Pocari Sweat and Gatorade, to replenish your body's lost ions.
Bring a sunscreen, hat or umbrella, to protect your skin from the sun.
Lastly, as far as I know, there are no guides for this hike, and it definitely takes some serious set of balls to pull it off. While the hike isn't supremely challenging, not everyone is comfortable getting lost in mountainous regions. In addition, the walking distance for this hike was around 18 kilometers (32,472 steps), according to Donna's smartphone app.
Lessons learned/re-learned from our Bocaue Peak adventure:
Getting lost is never a waste of time.
Great things never came from comfort zones.
Everything happens for a reason.
Life is like a box of chocolates.
Every mountain top is within reach if you just keep climbing.
Don't judge a book its cover (not all fully equipped hikers are bona fide mountaineers).
Our itinerary
06:30 AM: Meet up at Lourdes Parish in Punta Princesa
07:00 AM: Depart for San Carlos Heights, Quiot
07:15 AM: ETA at San Carlos Heights/ Start hike
07:30 AM: ETA San Carlos Heights Tower
07:40 AM: Resume hikes/photo ops along the way
08:40 AM: ETA Barangay Toong/Picture taking
09:30 AM: Depart from Toong
11:20 AM: ETA Barangay Pamutan Crossing/Lunch
12:00 NN: Depart from Barangay Pamutan
02:00 PM: ETA Bocaue Peak
02:45 PM: Depart for Mount Babag
03:30 PM: ETA Mount Babag
03:45 PM: Depart from Mount Babag
04:00 PM: Refreshments at store near Babag
04:10 PM: Depart for Temple of Leah
05:00 PM: ETA Temple of Leah/ Rest
05:10 PM: Depart for JY Square
05:30 PM: ETA JY Square
Cost breakdown for my Bocaue Peak hike:
Fare to the gate of San Carlos Heights: PHP 7
Lunch: PHP 32
Fare to JY Square: PHP 20 (Regular rate for the habal-habal ride is PHP 50 to 75 per person)
As you can see, you don't have to spend a fortune to experience an epic adventure full of life, colors and valuable life lessons.