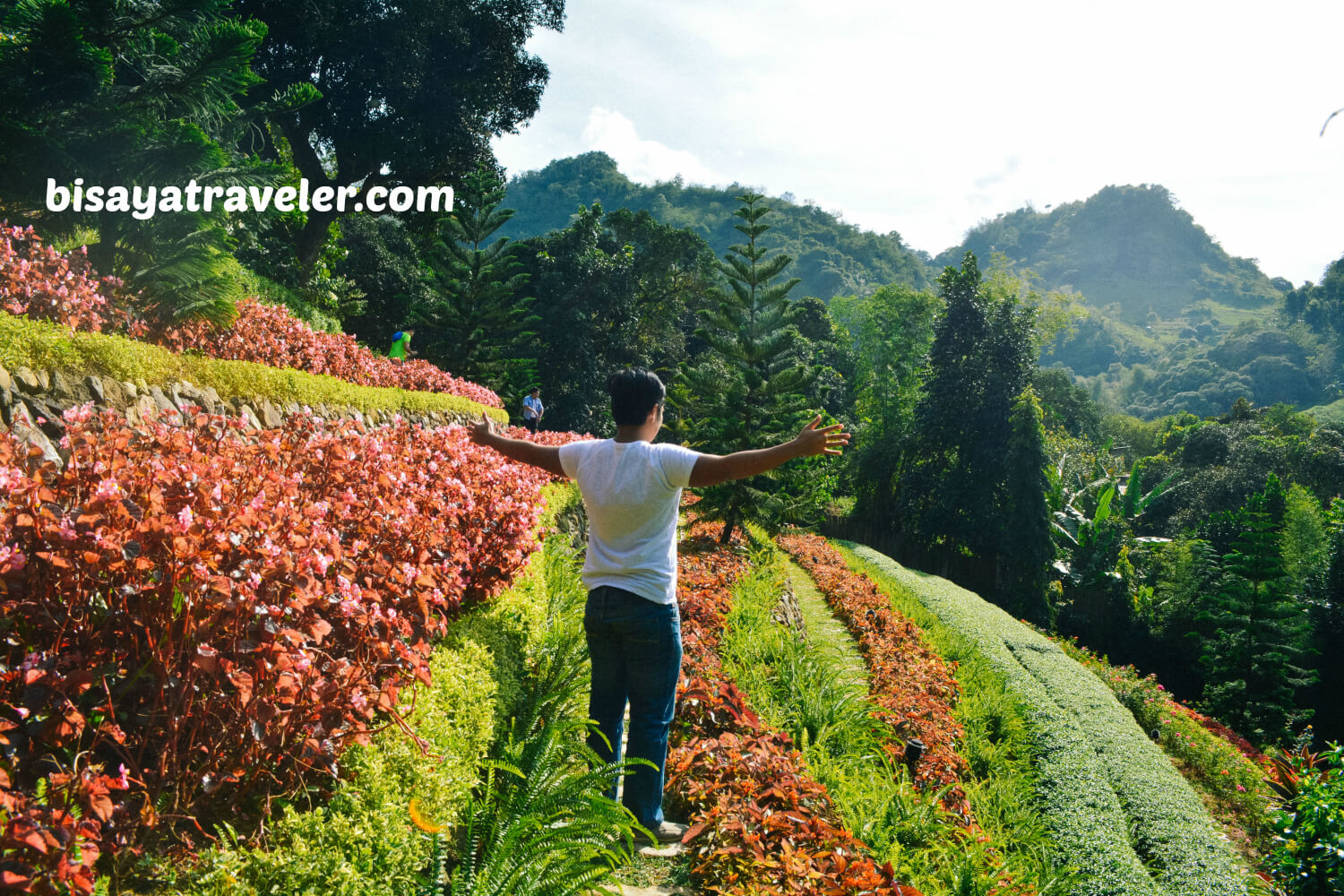 Terrazas De Flores Botanical Garden: Cebu's Breezy Floral Nirvana
I always look forward to spending some quality time with my family every Sunday. From our traditional lunch get-togethers at Ayala to the road trips down south, Sundays with my folks just evoke a positive, blissful and easygoing feeling. But, lately, we've been pretty grounded with our getaways and excursions, thanks to our busy schedules.  That's why I decided to surprise my wife (Mrs. Bisaya Traveler) and the rest of the family to a quick retreat to Terrazas De Flores Botanical Garden in Malubog, Cebu.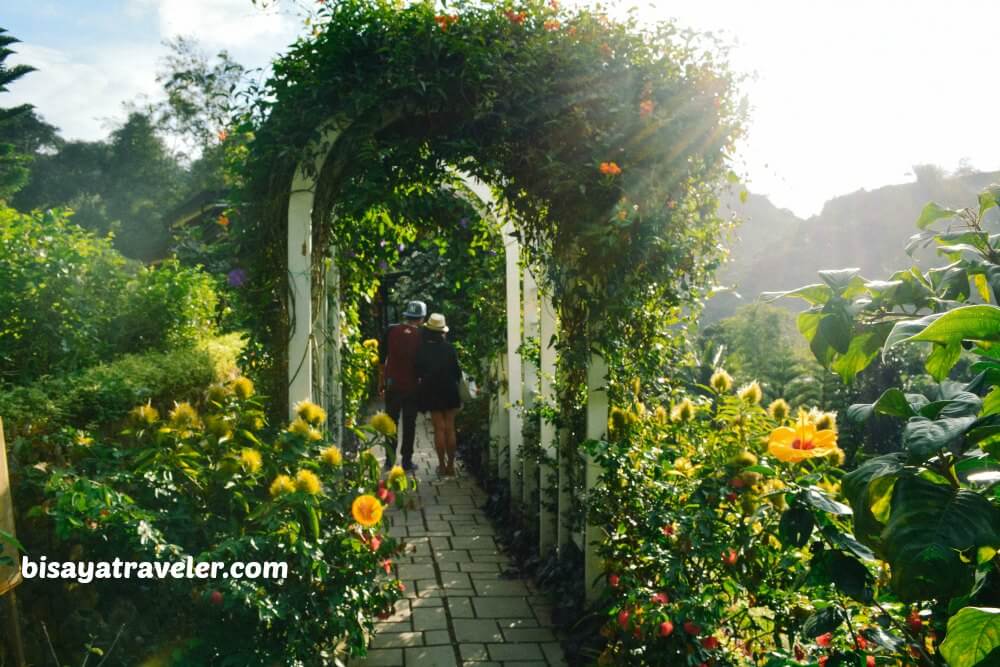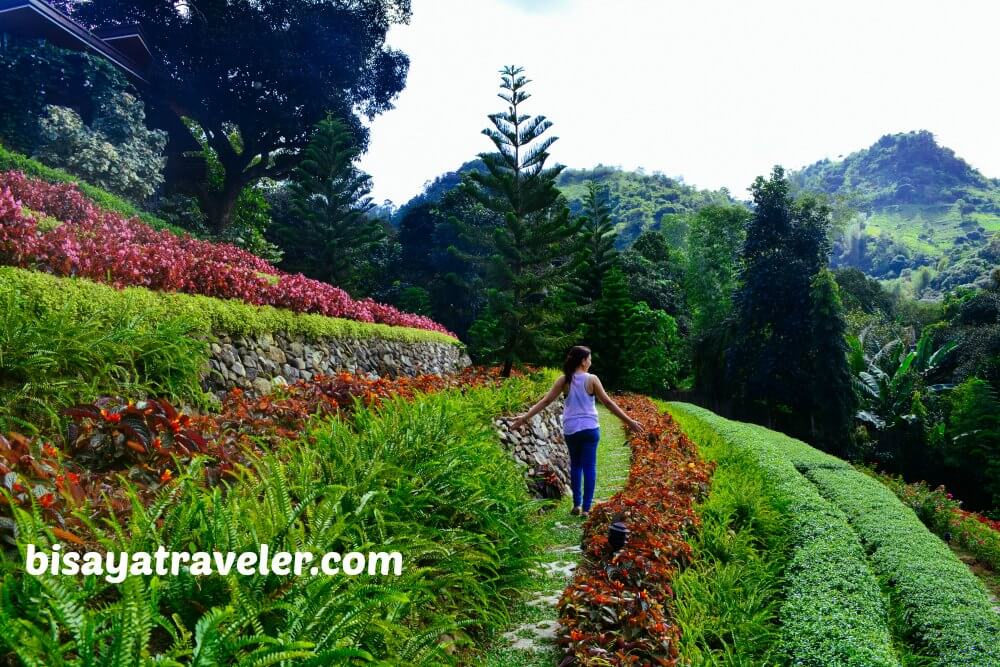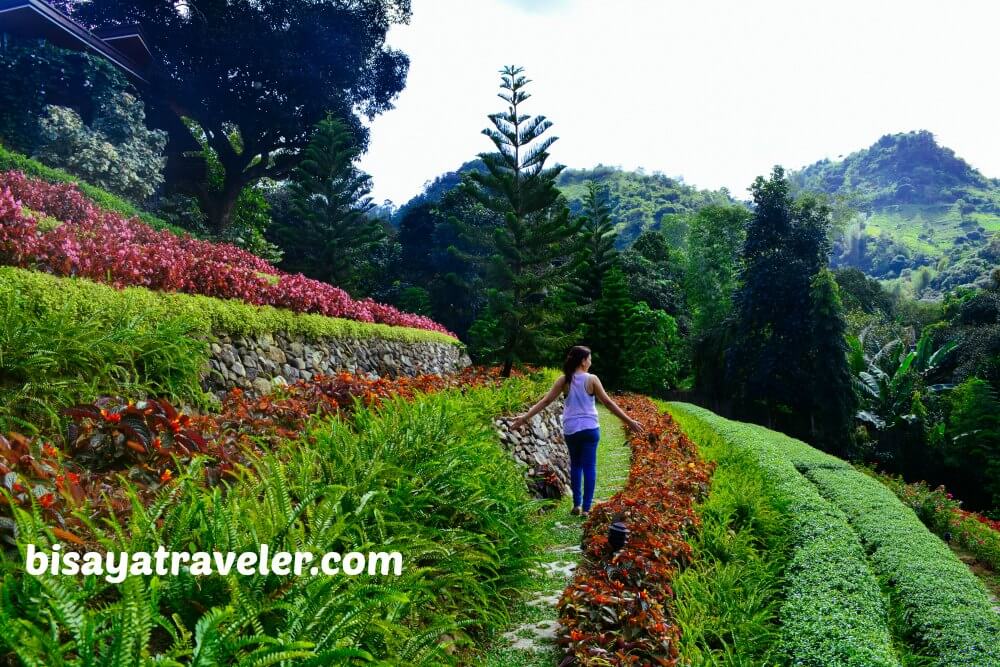 Even though it was a quick escape to Cebu's cool highlands, I must say our Terrazas De Flores visit was nothing short of pleasant. Trust me, Terrazas De Flores is every bit as good as what my fellow travel bloggers are saying.
Our Terrazas De Flores Botanical Garden experience
Last Sunday afternoon was, as far as I'm concerned, one of the best times to pay a visit to Terrazas De Flores. With everyone tuning in to the latest developments of the Cordova's 10,000 Roses, I thought the Terrazas De Flores and the rest of the sought-after attractions in Busay wouldn't be filled to the brim.
And fortunately, I made the right decision.
As we were driving our way to Terrazas De Flores Botanical Garden, I noticed that there weren't a lot of cars, tourist vans and fearless habal-habal drivers heading up. While the steep road wasn't literally empty, it wasn't just as busy as it normally is. I know it was a Sunday, but Busay, with its wide array of splendid sites and attractions, can get busy during weekends.
And our drive up was laid-back and easy like Sunday morning, even though we turned off our vehicle's air-conditioning. With Busay's fresh mountain breeze permeating inside our small vehicle, our Sunday drive was as soothing as a menthol candy (like Snowbear) on the mouth. What's more, the road leading to Terrazas De Flores brims with breathtaking overlooking sights of Metro Cebu, which somehow were a sweet reminder of our visit to Sky Terrace 428 in Hong Kong.
Truth be told, I could barely notice a sense of excitement on our way up. After all, no one, except for me, had a clue on where we were going, or what the Terrazas De Flores looks like.  My sister, Mara, even thought that we were once again headed to Sirao Flower Garden.
A few minutes after passing by Temple of Leah and Tops, we saw a couple of signs suggesting that Terrazas De Flores Botanical Garden is near. Yippee!
And when I saw the garden's gate, I asked my Mama (our yaya who we consider our second mother), to turn left, and get inside Terrazas De Flores.
Upon our arrival, we were greeted with a spectacular sight of the famed floral terraces. But, before we could snap a photo of it, we were asked to ascend to the spot's other parking area.
Then, a friendly parking attendant welcomed us, and gently instructed us to go to the café where the information center is located.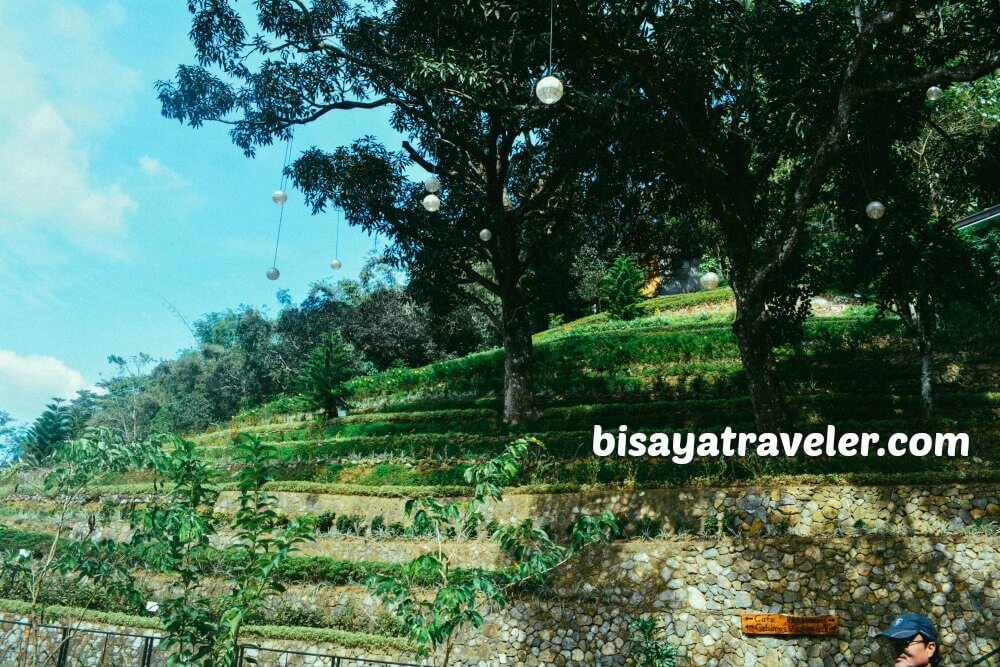 On our way to the café, my wife and Mara noticed a stunning man-made waterfall beside it. For some reason, I didn't notice it, until we checked it out an hour later.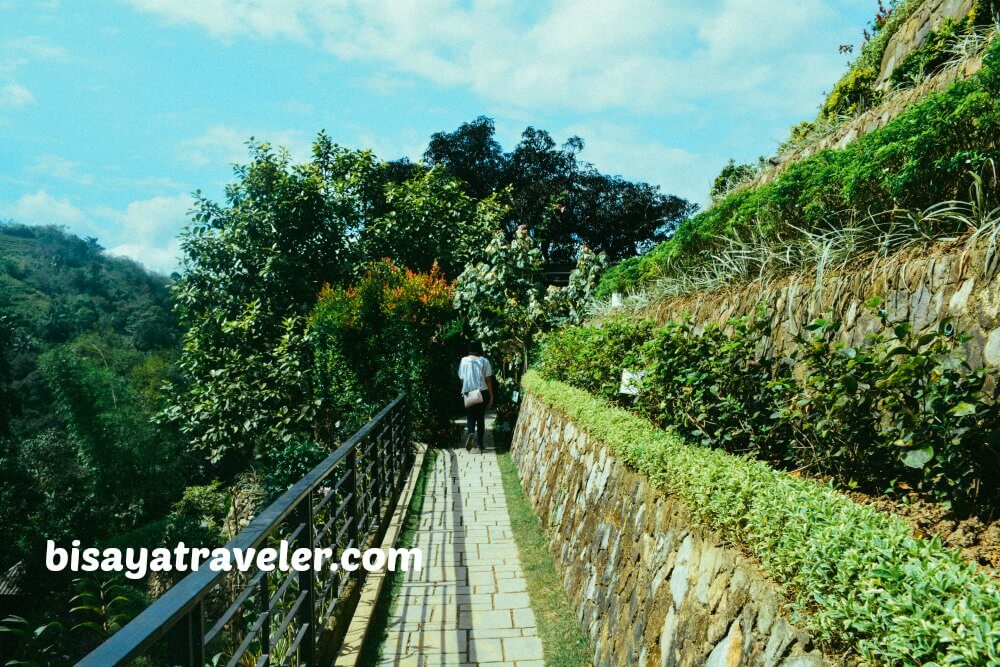 After paying our dues, we went straight to the terraced garden, to admire its wonderfully arranged flowers.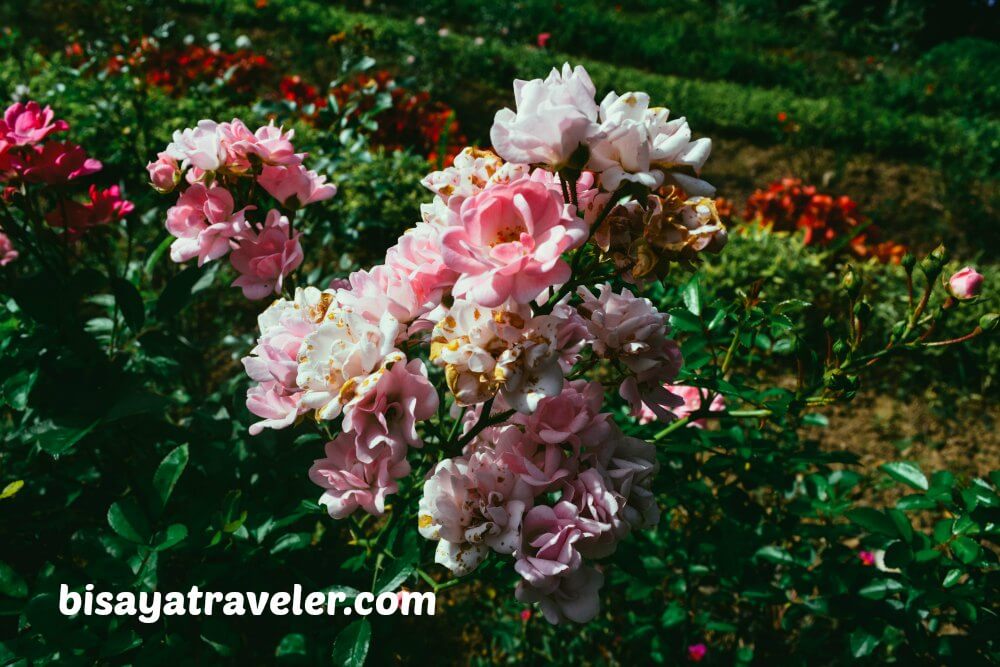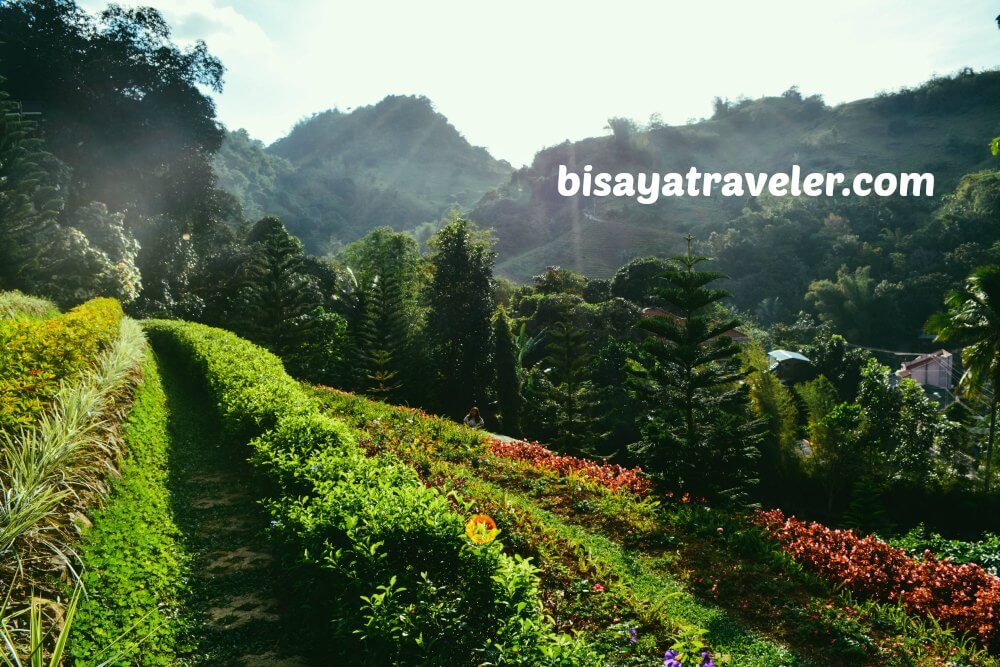 We took a bevy of pictures from different angles on a variety of areas in Terrazas De Flores. And like any shutterbug, I got a strong urge to snap dozens of photographs of its lush vegetation, rustic touches and one-of-a-kind floral arrangements. Of course, my wife, mom, mama, Mara and Phil Simon (my younger brother) also took plenty of photos of Terrazas De Flores.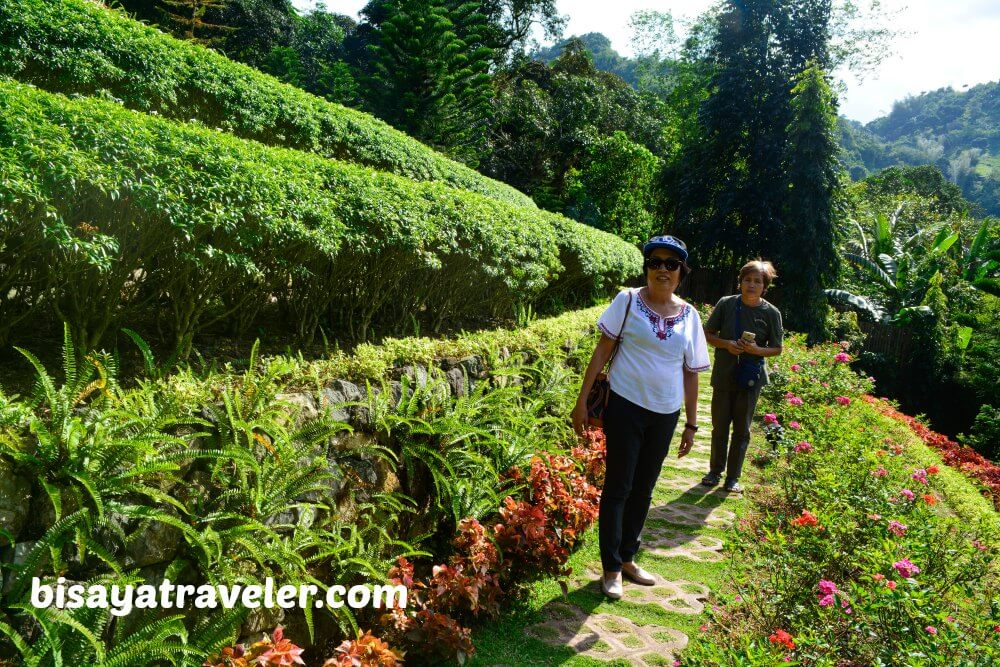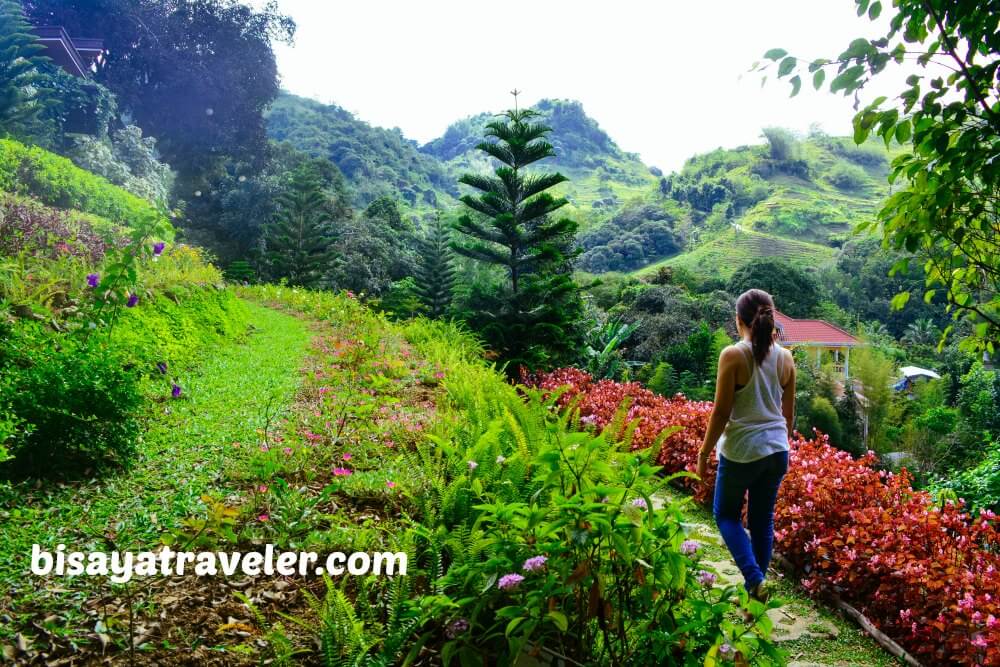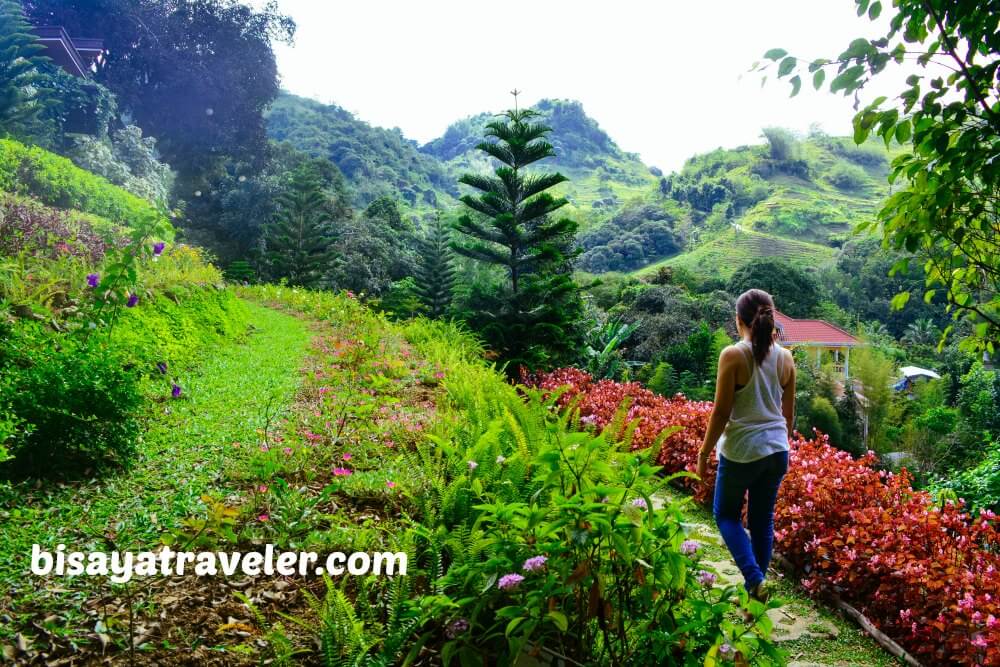 But since the sun's heat was a little scorching, we were forced to find a shade, hit the pause button, and retreat to one of its photogenic and relaxing cabanas.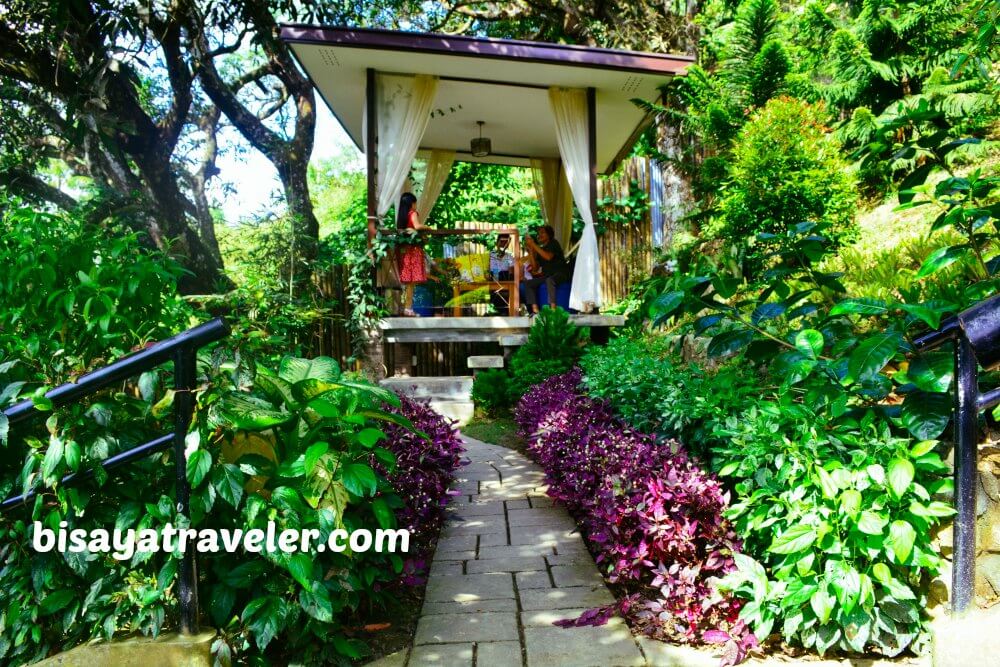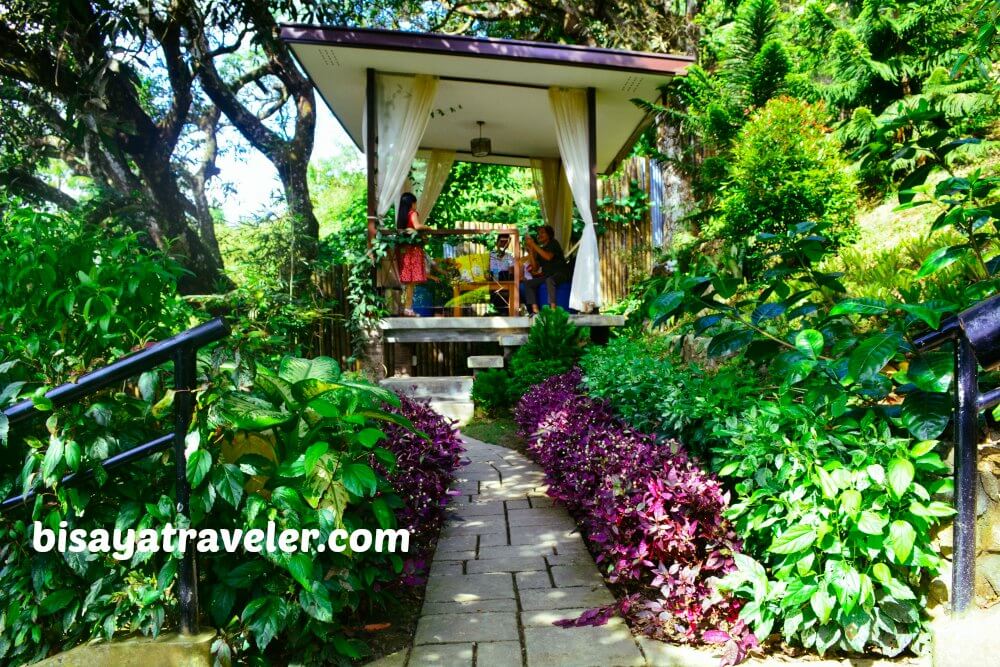 Staying in their cabana was, for me, one of our highpoints of our little getaway in Terrazas De Flores. With its scenic sights, fresh mountain air, and cushy setting, their cabana, in an instant, took away all the stresses and headaches that I've accumulated throughout the previous week.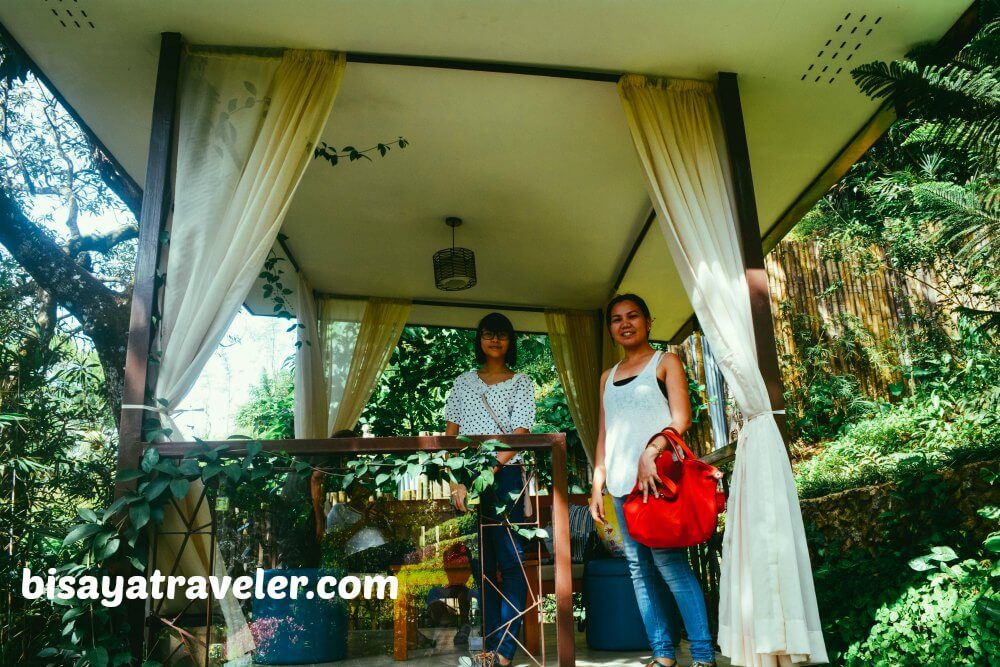 As a matter of fact, my brother, who's known to be a deep sleeper, fell into a slumber in less than 5 minutes.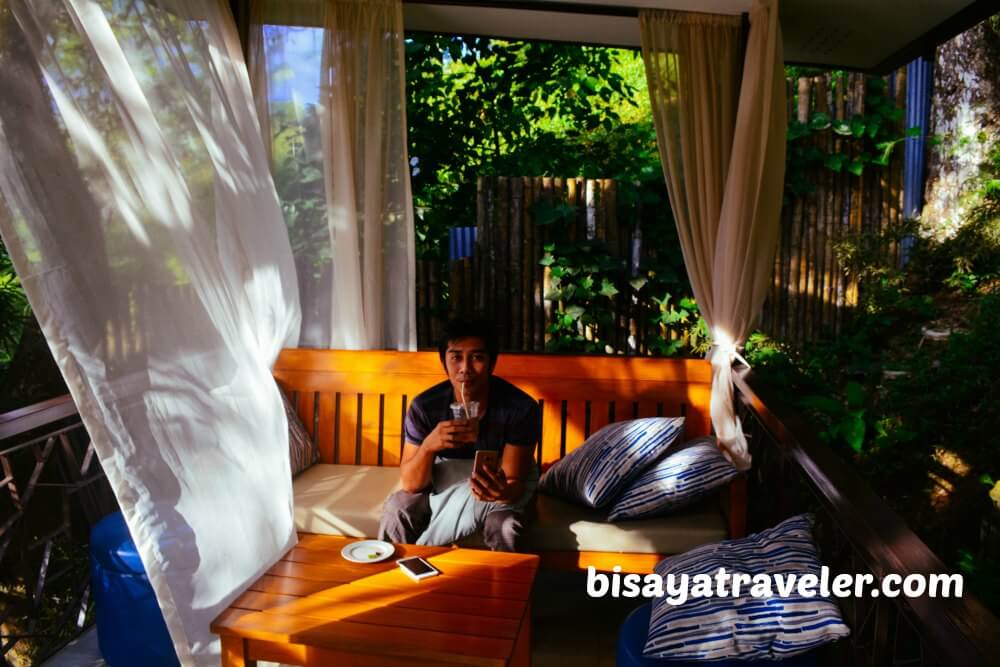 While we were relaxing, Mara couldn't hide her positive feelings of the place. As a matter of fact, she went around Terrazas De Flores to take some snaps, in spite of the mild tropical heat.
Meanwhile, I and the rest the family were just relaxing and soaking up the scenery.
Later on, we wandered around Terrazas De Flores, and bumped into tons of beautiful discoveries, including a block full of blooming celosia flowers.
Yes folks, they are the same types of flowers that catapulted Sirao Flower Farm into the national limelight.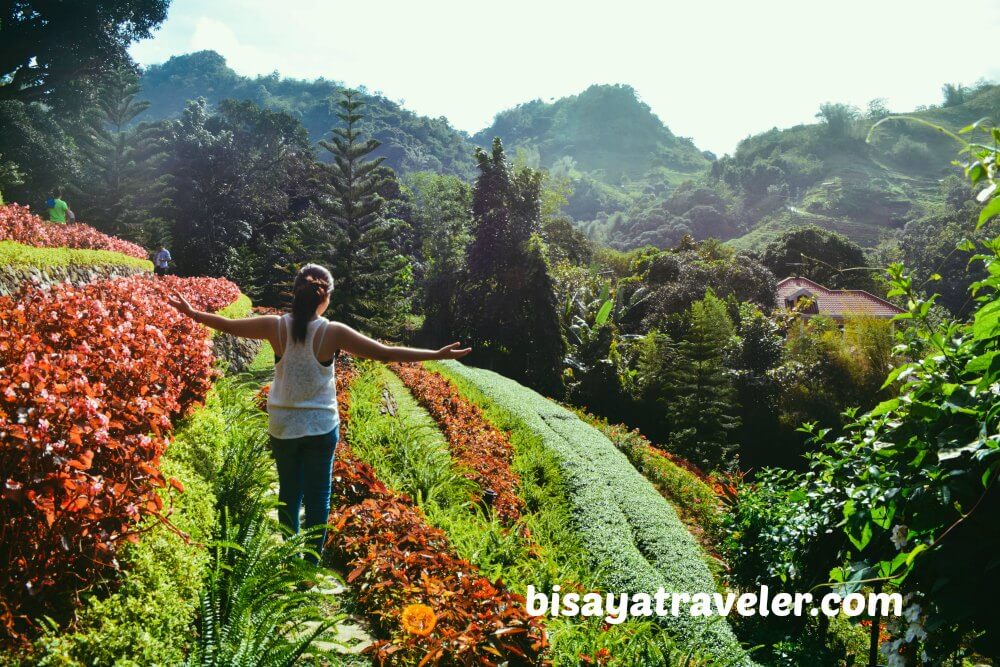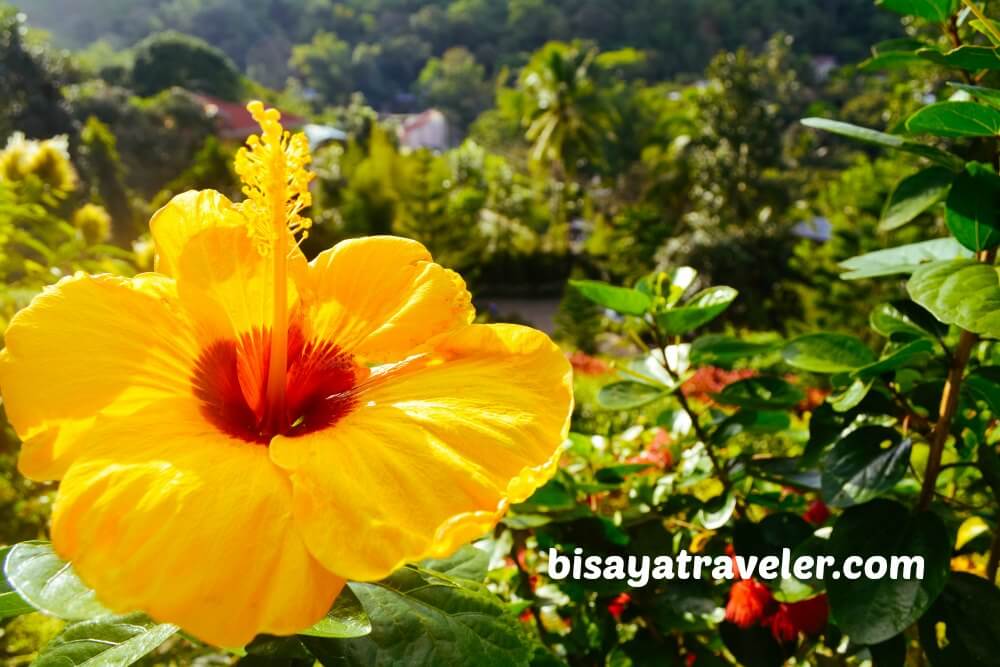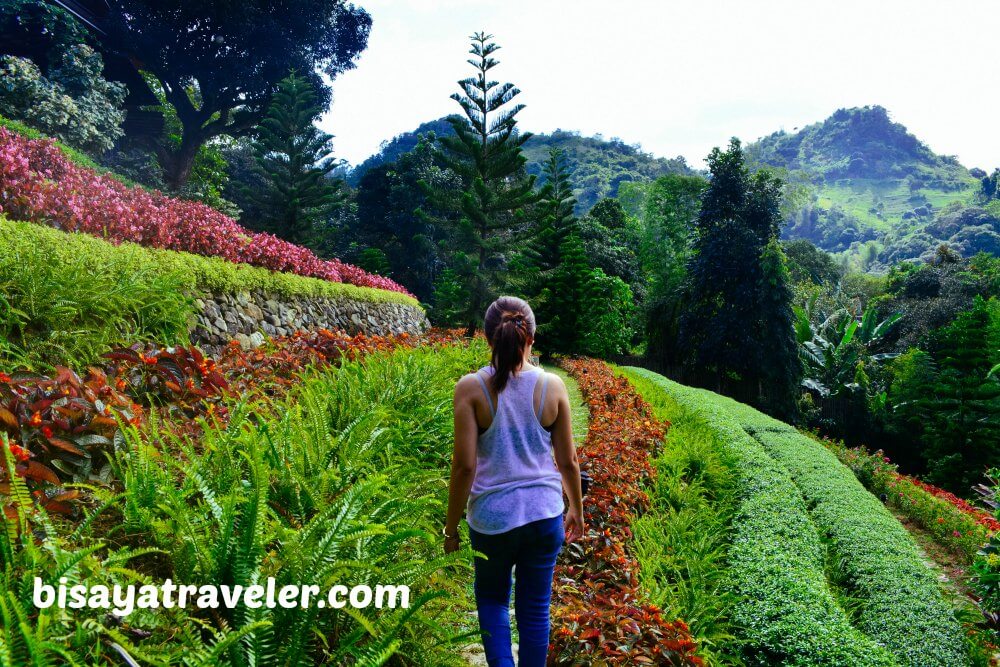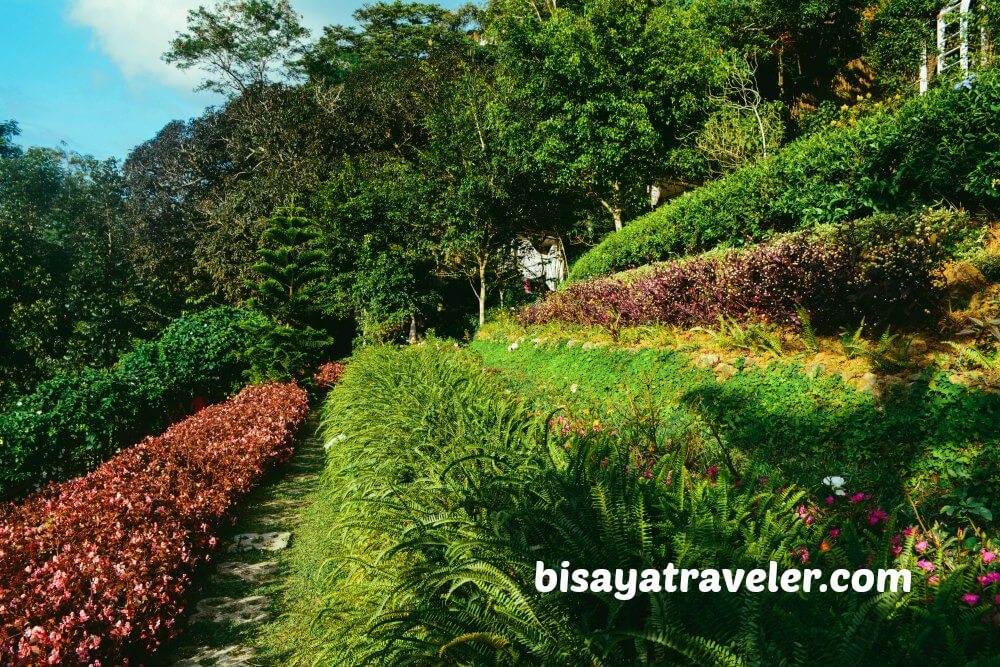 And ultimately, I found the man-made waterfall that I missed earlier.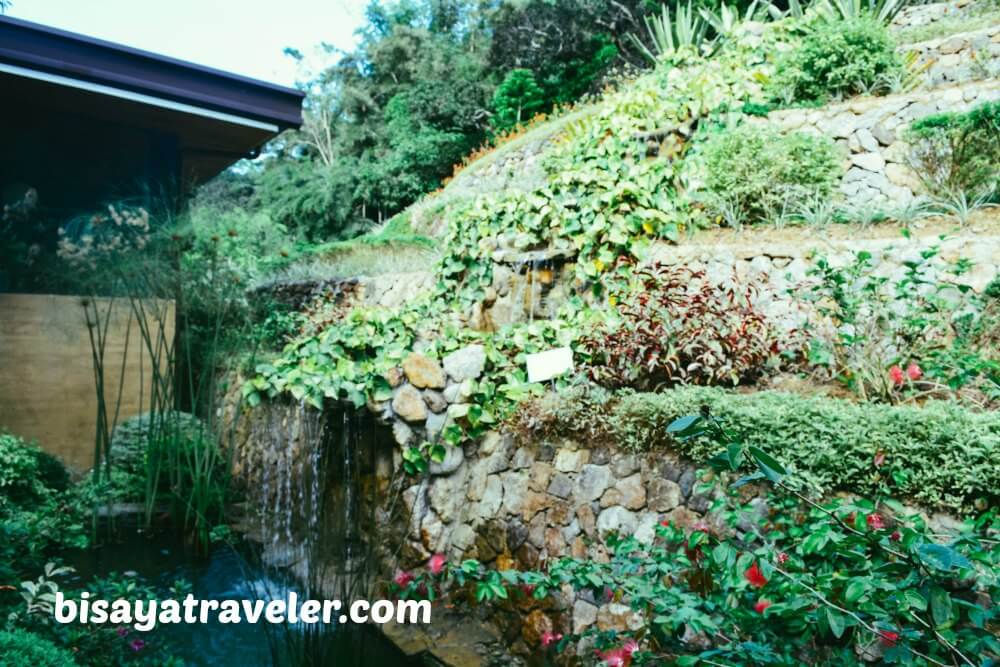 Afterwards, we set foot inside the café, to order a pizza and some drinks.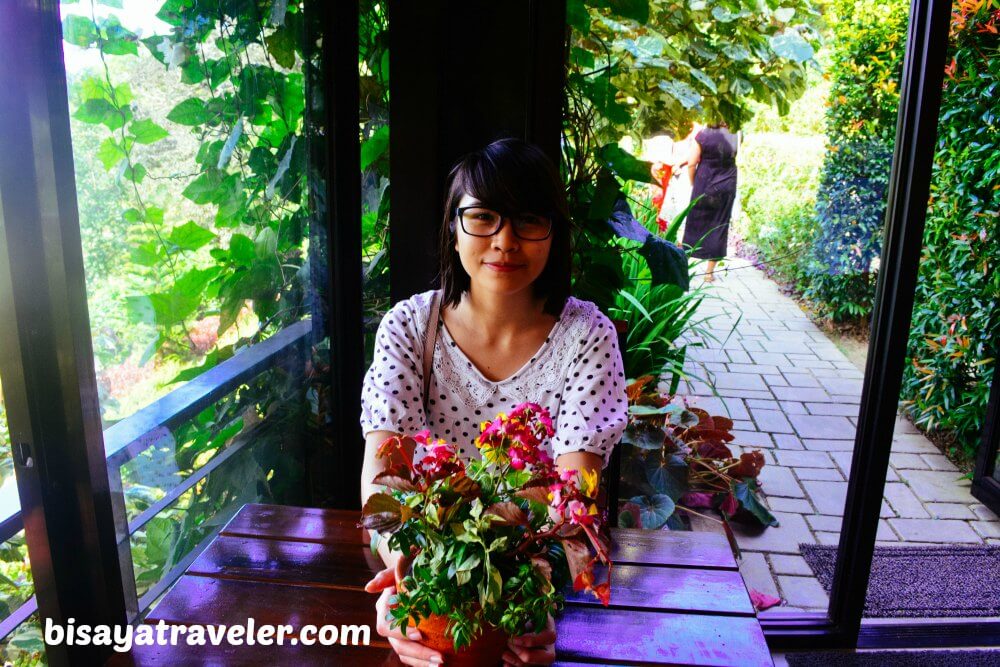 Honestly, it took a long while, before we can get our hands on our ordered pizza supreme. But, that was perfectly fine!
With the fresh scent and refreshing mountain air, hanging out inside café was such a refreshing and relaxing experience. Not to mention, the café has colorful paintings and a chic contemporary interior, evoking a cozy and casual atmosphere.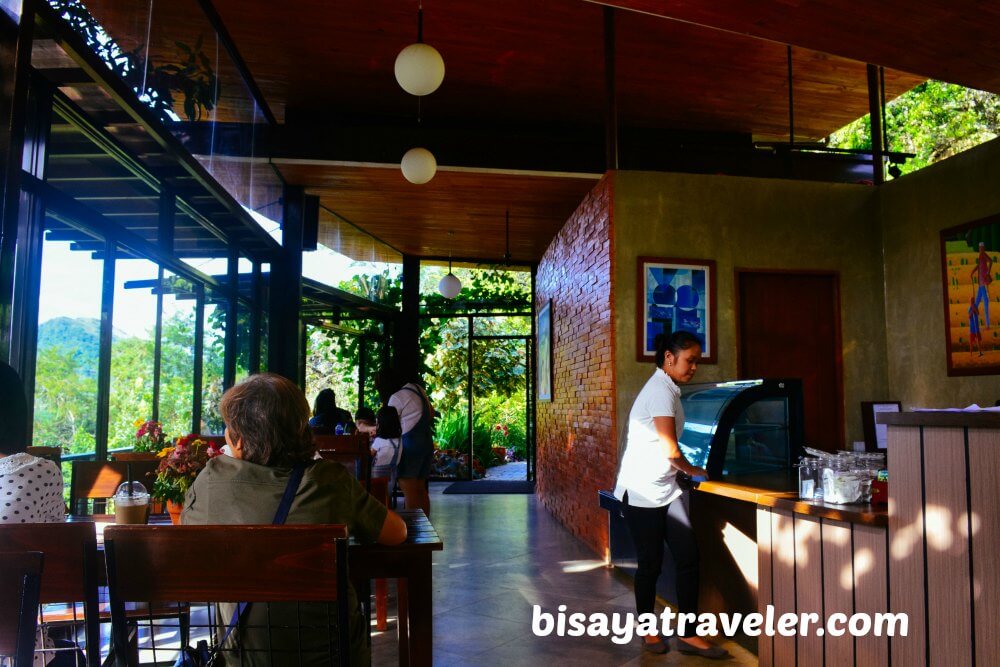 Finally, the pizza and a pair of sodas were served to our table.
My little niece, Kimberly, who's a world-class eater (I swear she has a bright future in competitive eating), had a blast nibbling a couple of slices.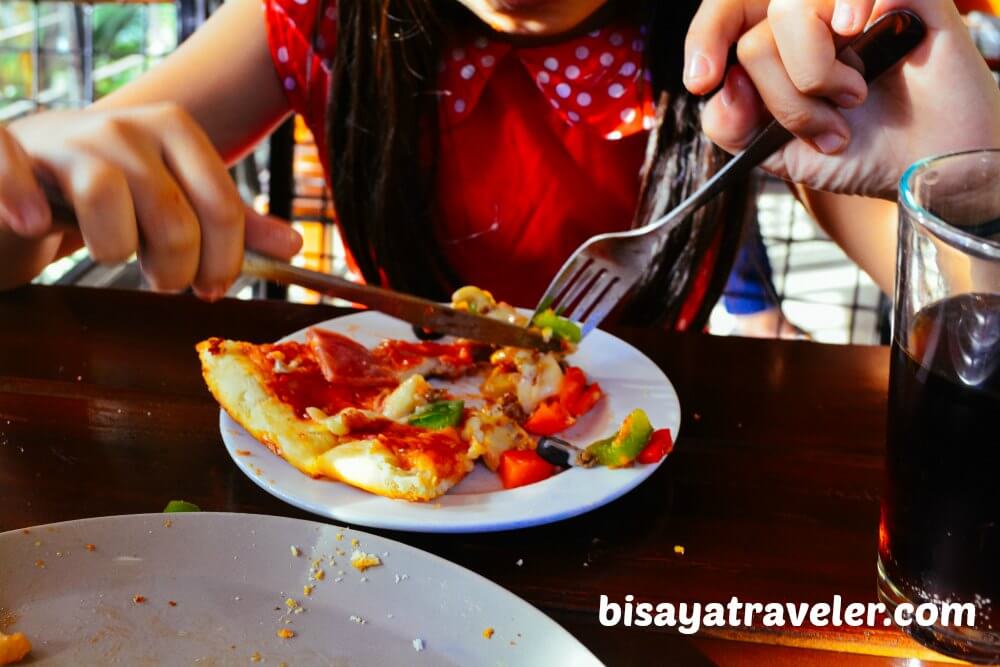 Once we've finished our food and drinks, we went back home, with full stomachs, big smiles and replenished spirits.  Quite an amazing Sunday, in my book!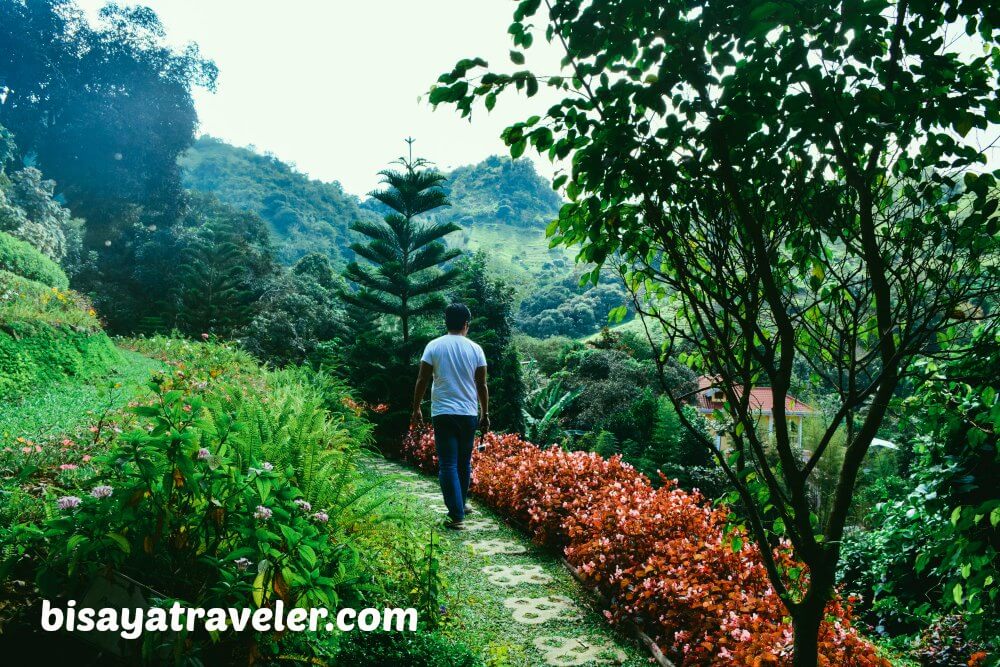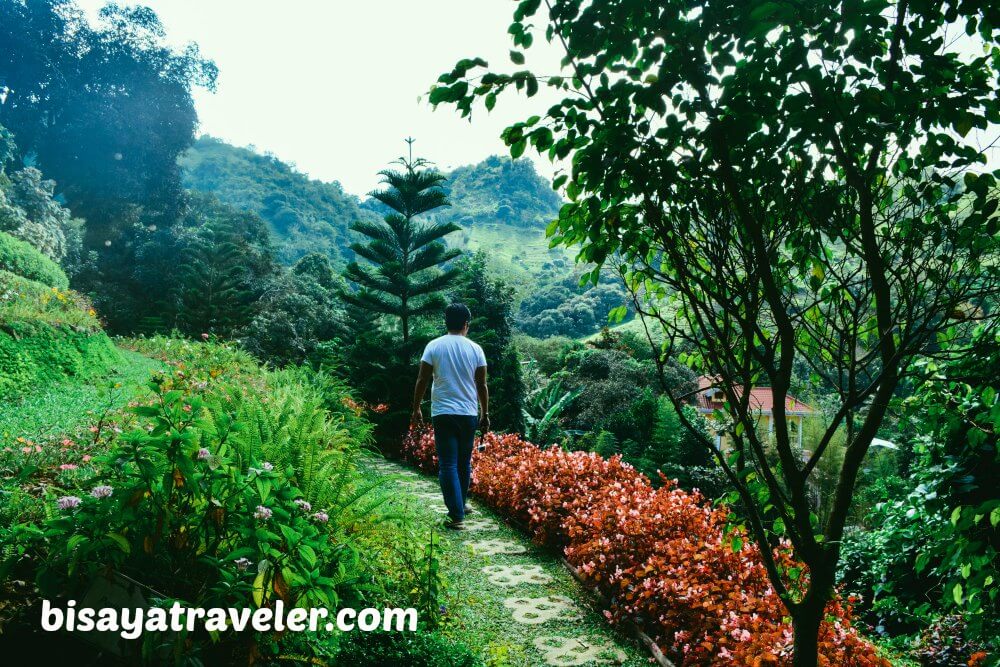 Facts you should know about the garden:
The management of Terrazas De Flores, in partnership with the biology department of University of San Carlos, identified 127 different species of flowers in the terraced botanical garden. And currently, they are working on discovering more biodiversity.
Terrazas De Flores is the first flower terraces in the Philippines – the first of its kind.
Speaking of USC students, these awesome youngsters have also added name tags to varieties and different species, so guests will have a chance to learn more about these floral displays.
In the near future, the garden will provide lectures about botany that focus on the indigenous plants in Cebu.
From inspiring quotes to poems, there are beautiful pieces of literature that further enhance the sense of romance and drama in Terrazas De Flores.
Terrazas De Flores is a 2-hectare garden, but only about a hectare has been used, thus far. In other words, expect to see more surprises, treats and delights, months from now.
A camping ground and other amenities will be available within the park soon.
The management, as what my sources are saying, is planning to build an interactive art gallery for amateur and pro artists.
They accept reservations for photo-shoot events as well, such as anniversaries, birthdays, engagements and prenuptials. You can reach out to them via their mobile phones at 0917-653-4227 or 0908-894-7825.
The garden took around 7 years to finish.
Important notes before going to Terrazas De Flores
Opening hours: 7:00 AM to 8:00 PM
Terrazas De Flores is situated along Cebu Transcentral Highway in Barangay Malubog. Just 900 meters away from Busay's La Tegola, you can find the botanical garden opposite Malubog Integrated School. If you're traveling from Cebu city, you'll find it on your left side.
From JY Square, there are habal-habal rides that will take you to the garden for a fee of PHP 75 per person, according to the parking attendant. If you plan to spend some time there, you'll have to shell out an extra fee of PHP 20 to 30 per hour, depending on your haggling skills.
Fee is PHP 100 per person and PHP 50 for every child. Likewise, they offer 20% discount to all their senior citizen guests (those with valid senior IDs only).
Coffee (ice blended and hot), beverages and snacks are available. As of now, however, the café isn't offering any rice meals.
Get ready to do some climbing. Although the paths are well established, you need climb tons of stairs to reach the other beautiful spots in the botanical garden.
There are two parking areas in Terrazas De Flores Botanical Garden (both are free for guests).
Don't just go there, and take snaps for your Facebook and Instagram accounts. Spend at least hour in Terrazas De Flores, admiring the scenery and ambiance.
Be a responsible guest, when visiting Terrazas De Flores. Keep in mind that it took more than 6 years of manual labor and hard work to build it. Don't let their great efforts go in vain by trampling on its bushes plucking carelessly its gorgeous flowers.
Got a question or two? Feel free to contact me through my Facebook page! Adios!