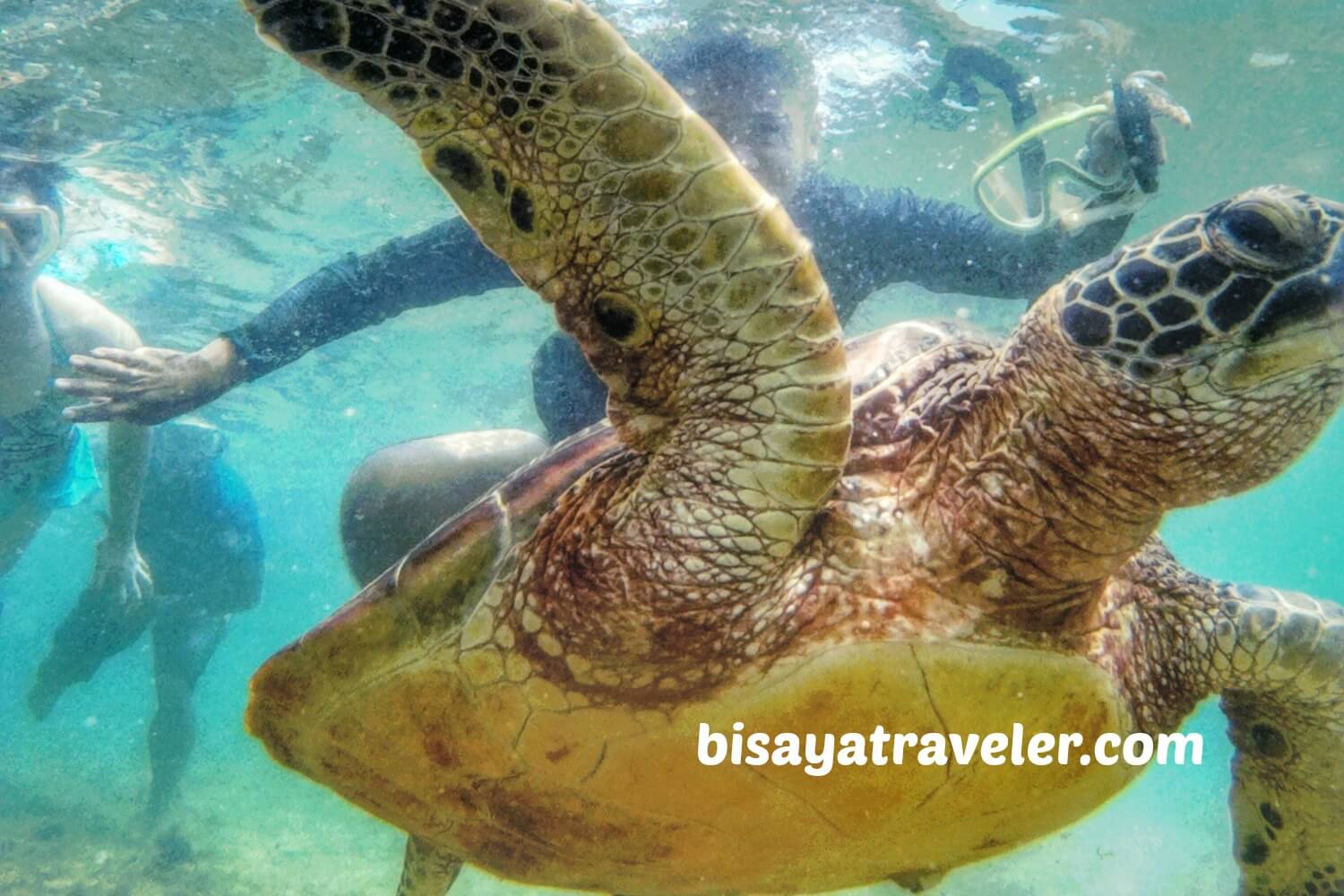 Apo Island: A Day Trip Guide To One Of Negros Oriental's Treasures
Apo Island is an enchanting destination that has been on my radar for the last 12 months. Praised for its coral diversity and charming sea turtles, the island is, after all, a premier snorkeling and diving site as well as a one-of-a-kind tourist destination in the Philippines. As you take a plunge into its clean waters, you will get to see a beautiful patchwork of corals brimming with charming sea creatures, such as the clown fish, unicorn fish, red toothed triggerfish, and of course, the pawikans.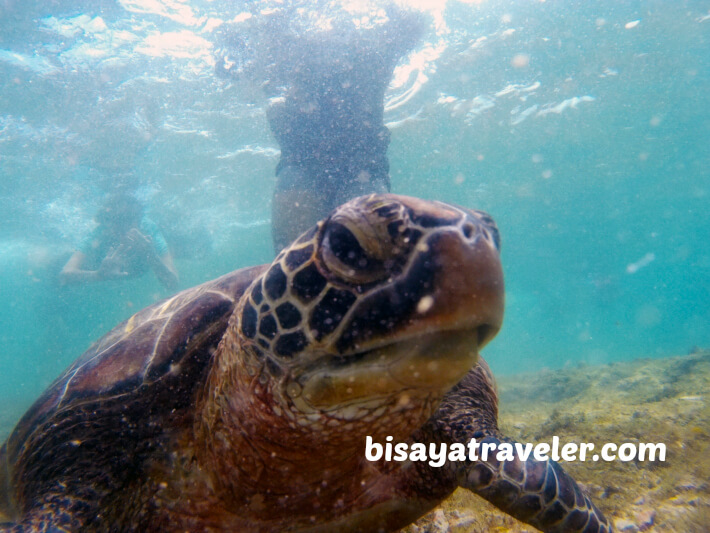 I finally had the chance to visit this lovely island, and without any hesitation, I went there, even though I didn't plan my trip carefully. It was an impromptu trip, and I literally planned everything, including my visit to Siquijor, in less than a couple of hours. Thankfully, though, my partner was there to help me sort out our accommodations in Siquijor.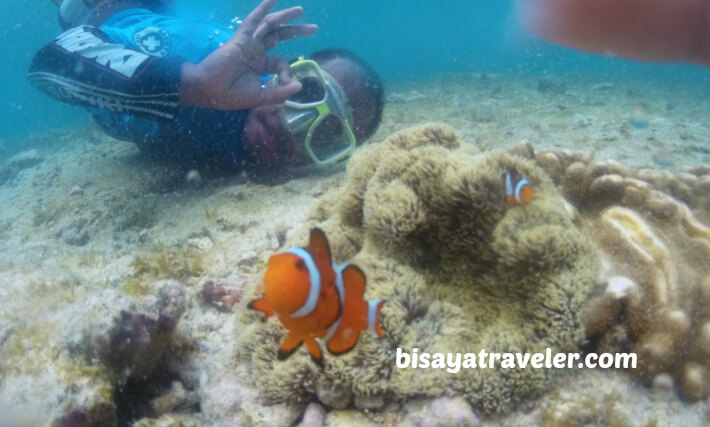 Planning on visiting Apo Island? Here are some tips based on my personal experience that may come in handy for your trip.
How to get to Apo Island
Step 1
To get to the island, first you need to travel to Dumaguete City – the capital of Negros Oriental. For those who are traveling from Manila, you can easily get there by flying to Sibulan Airport.
Travelers coming from Cebu, on the other hand, will have to take the long yet scenic 3-hour bus ride to Liloan, Santander from Cebu City South Bus Terminal (fare is 185 PHP per person). Afterwards, you need to take a ferry to Sibulan port (travel time is 25 minutes or less, and fare is around 67 PHP). From there, take a jeepney ride to Ceres Bus terminal (20 PHP per person).
And, by the way, there are buses from Cebu that travel to Dumaguete. Check out Cebu South Bus Terminal for the schedules.
Step 2
Once you've arrived at the Ceres Bus Terminal, hop on a bus bound to Bayawan City (make sure it that passes through the Zamboanguita municipality). When the conductor asks you where you are going, tell him to drop you off at Malatapay Market (travel time is about 40 minutes, and fare is 50 PHP for air-conditioned bus and 25 for the regular ones).
Step 3
Take a short walk to the shore, and look for the information center. Then, rent a motorized boat that will take you to the island. The round-trip boat ride costs 2,000 PHP (good for 4 passengers), 2,500 (good for 6 passengers), or 3,000 PHP (good for 8 passengers).
Solo travelers or folks who are traveling with their special someone will have to join other groups, and share the costs for the boat rental. Since we went there as a couple, we had to share the boat with a trio of friendly people from Spain.
Step 4
Before the boat leaves, make sure to change into slippers and don your swimwear. I was essentially drenched in sea water within a few minutes of our boat ride. Also, keep all your electronic gadgets and other personal belongings in your bag. The boatman will ensure all your things won't get wet, by storing your bags inside the boat's special storage area. Travel time is 30 to 40 minutes, depending on the sea condition.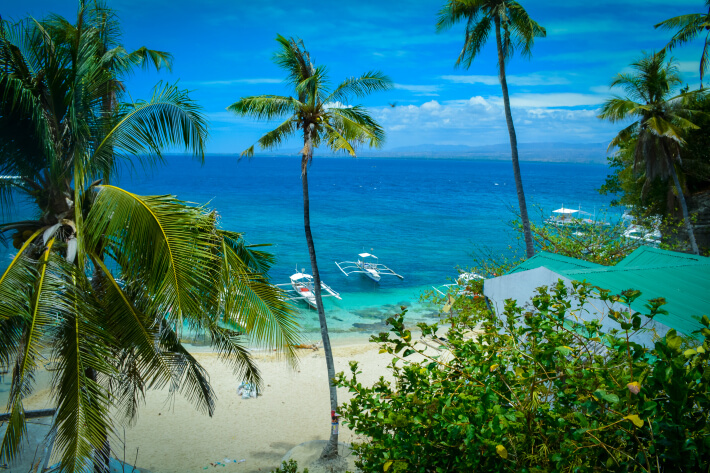 A convenient option to get to the island
Looking for a more convenient option to get to Apo Island? Traveling from Siquijor? If your answer is yes, then take the Apo Island tour offered by Coco Grove Beach Resort. With this island tour, you get to visit the island of Apo in a very convenient fashion on a luxurious yacht. For 1,600 PHP, the tour will also include food, guides as well as snorkeling gear.
You can book this tour through a travel agency. One of the travel agencies I know that's offering this package is Tickets to Ride.
Fees
Upon arrival, head to the registration office and pay 100 PHP to the person in charge. Basically, it is an environmental fee, which will be used to maintain and preserve Apo Island.
To get a pleasant and unforgettable encounter with the island's sea turtles, you need to pay 300 PHP to a tour guide (good for 4 people) at the tourist assistance center. You're not allowed to enter the protected area where the turtles swim without a guide.
If you have your own snorkeling gear, I suggest that you bring them with you. On Apo Island, a snorkeling mask rental will cost you 100 PHP each. You can also rent a lifejacket for 100 PHP. But, if I were you, I'd be extra nice to the boatman, so I can use their lifejacket for free when swimming on the island.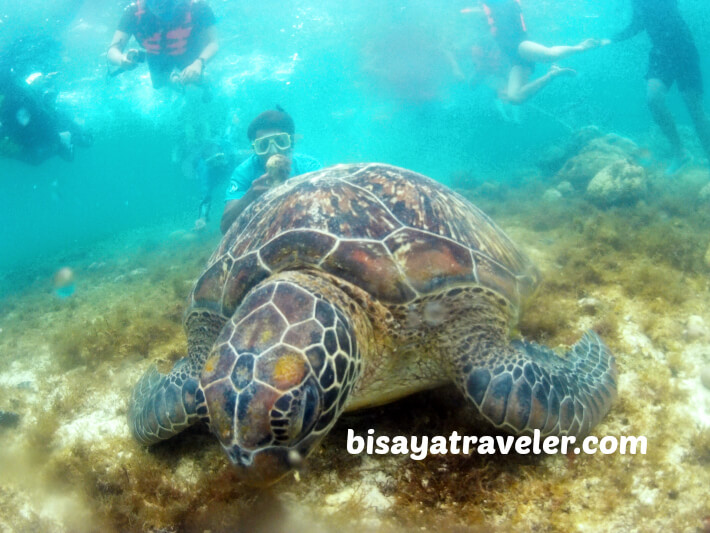 Food
Although there are restaurants on Apo Island, I strongly suggest that you bring your own food, and eat on the boat or on the beach. The food served in Apo's restaurants is, quite frankly, bland, and their service is fairly poor too.
Not to mention, the prices for the meals are outrageous. You have to spend around 180 to 250 PHP for a lunch meal in their restaurants. With the same proportions and taste, I can eat a meal for 50 to 60 PHP in any eatery or carenderia almost anywhere in the Philippines.
Swimming with the sea turtles
Swimming with these creatures is by far one of my most memorable travel experiences this year, thus far. While I'm not a great swimmer, I was still able to get close to these marine animals. The truth is, you don't really have to go far to see these creatures, and you can catch sight of them on the shallow areas of the shore.
It was my first time to swim with them, and I did have a blast. With my cheap yet effective action camera, I was able to capture some of the best moments on my underwater experience with these creatures. So, don't forget to bring a GoPro or any other action cam, when visiting Apo Island. There are rentals for action cameras available on the island, but each comes with a steep price (around 1,200 PHP per rental, and you are going to use it for just a few minutes).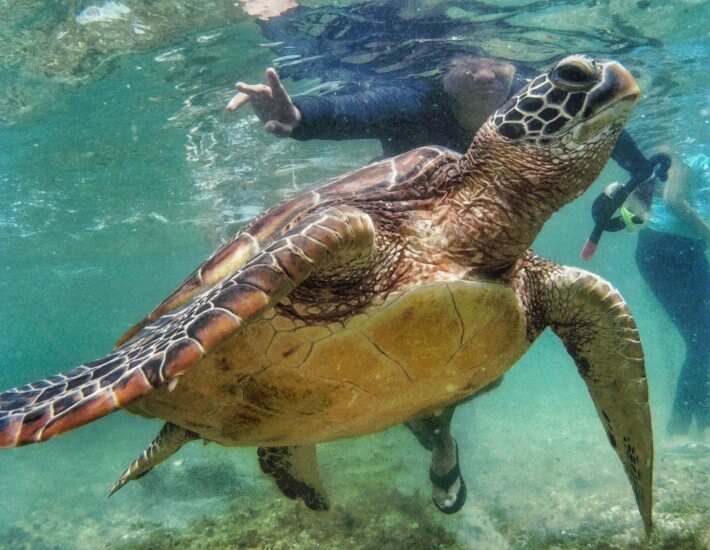 In addition to the turtles, you may take a swim, sunbath and snap photos of its eye-catching rock formations.
You may stay on the island if you want to. As a matter of fact, two of the Spaniards whom we traveled with on the island stayed overnight. There are a few resorts in Apo with reasonably priced accommodations. Since we came here for a day tour, we had to leave for Malatapay at 3 pm. Boats taking passengers back to Malatapay are not allowed to leave Apo Island after 4 PM, for safety reasons.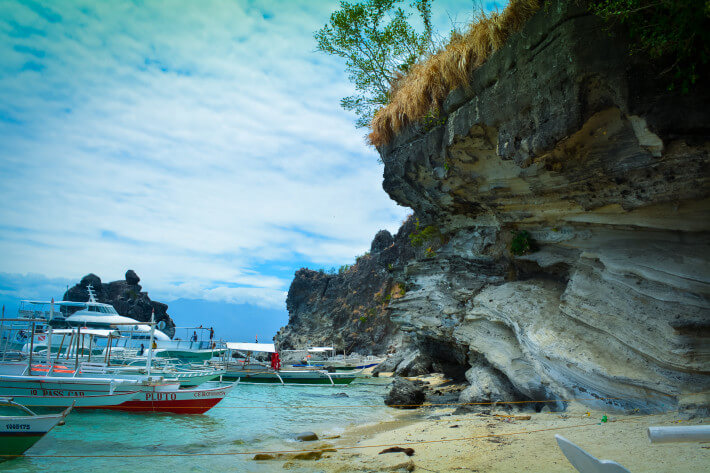 Got a question? Reach out to me via Facebook!