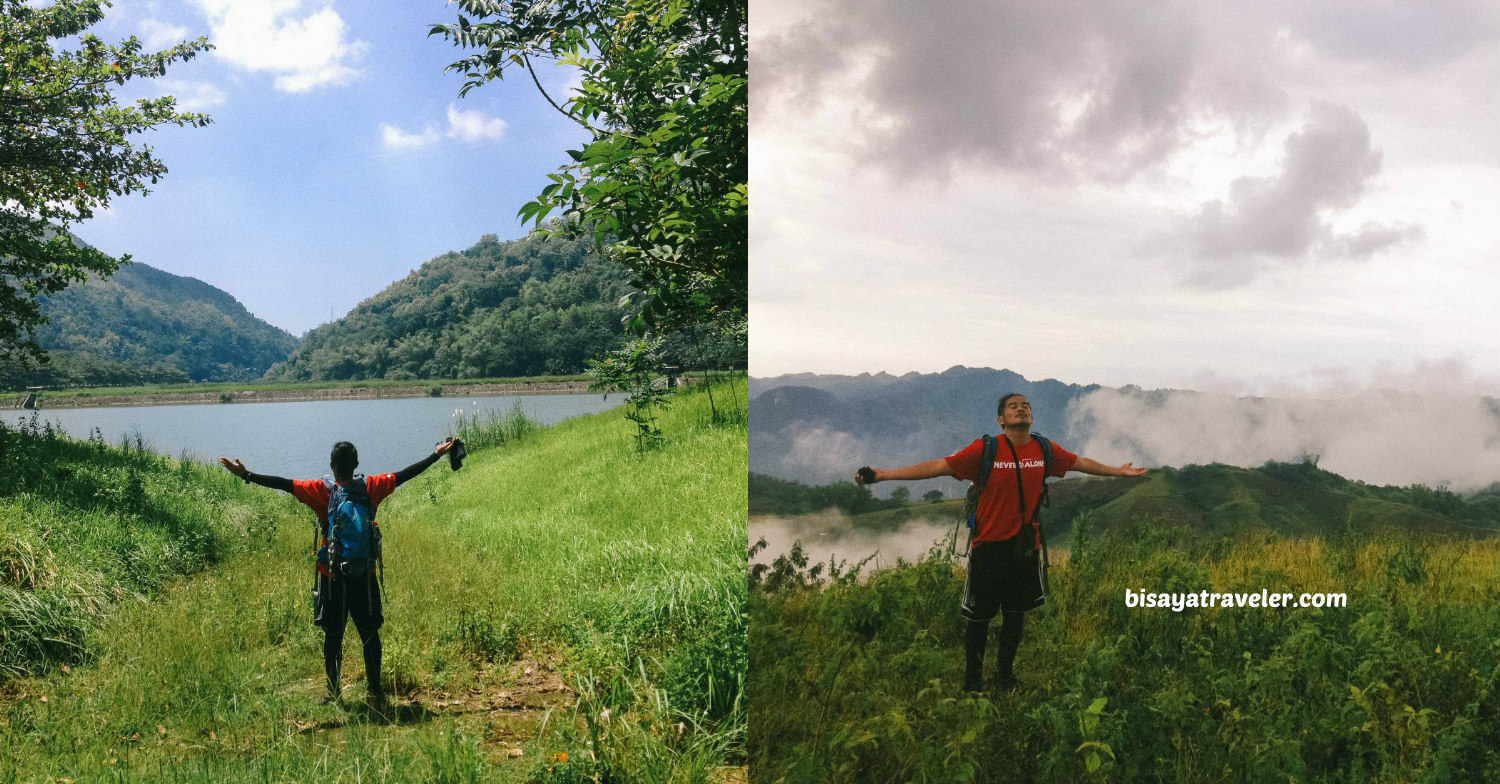 Toong To Calbasaan Traverse: The Perks Of Being A Curious Adventurer
"Blessed are the curious, for they shall have adventures", – Lovelle Drachman.  The life of an incredibly curious person is so far from being monotonous and boring. With our insatiable cravings to unlock the Universe's mysteries, we – the curious ones – often see tons of new possibilities and worlds. Even in gloomy times, we always find new and exciting things that catch our attention. From discovering hiking playgrounds like Calbasaan to immersing into exotic cultures, a person's curiosity can, after all, unlock endless possibilities and adventures.
Our hike to Calbasaan from Toong is another example of how curiosity and an open mind can lead to a mind-blowing adventure. A few weeks ago, Beboy pitched this idea or route to us, as we were admiring the views from the peak of AO Farm.
Truth be told, I wasn't exactly sure if it was possible to finish this one-of-a-kind route in Cebu within a day.  As far as I can remember, no one, except us, has attempted to take this offbeat path.
As a matter of fact, I thought our hike would simply end with a sightseeing experience in Jaclupan, Talisay, Cebu.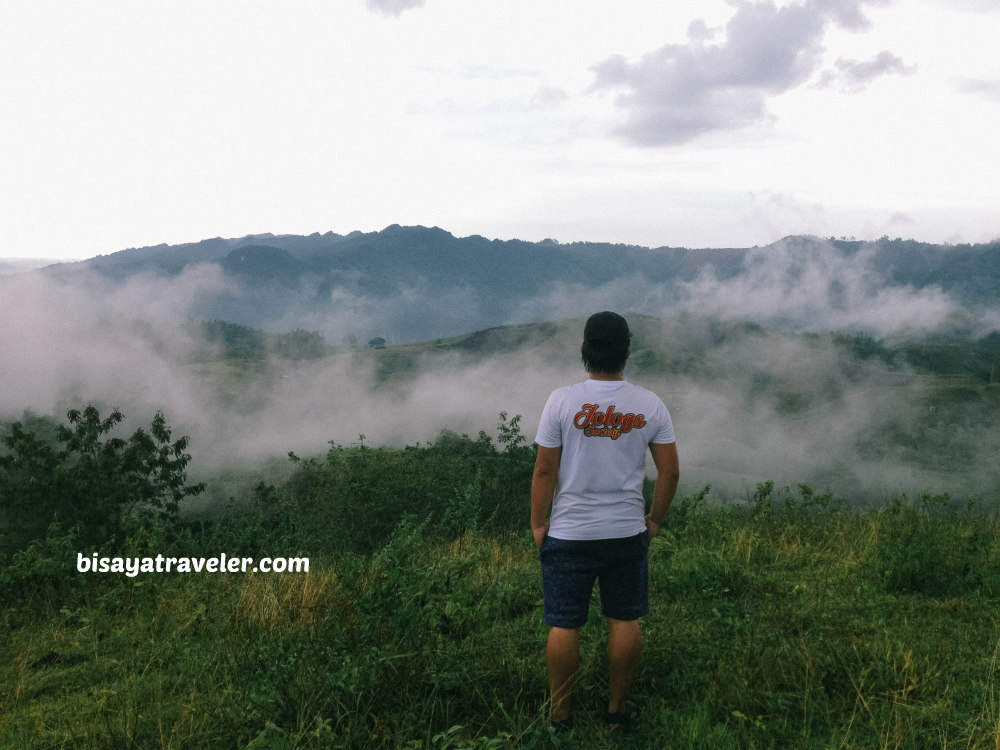 Somehow, though, we found ourselves standing in Calbasaan and in awe with its beauty, proving that curiosity can do wonders for your life.
Armed with our sense of adventure and curiosity, we've completed and discovered a new route for our future hikes in Cebu.
My Toong to Calbasaan traverse experience
Our long journey to Calbasaan started with a rendezvous at a 711 outlet in Punta Princesa. For this short adventure, I was joined by 5 other intrepid and crazily fun hikers – Tatay Raul, Jonah, Bioggy, sir Francis and Shiekinah.
Geared up and psyched, we made our way to the base of our hike – Toong Barangay Hall – via a trio of motorcycles.
From there, we officially kicked-off our hike to Calbasaan with a prayer, led by the "Old Man", Tatay Raul.
And, since it was our first time taking this route, we got lost on our way to our first strop.
But, guess what? Everyone was totally fine with it! As a group, we have dozens of misadventures that have taught us to embrace the art of getting lost.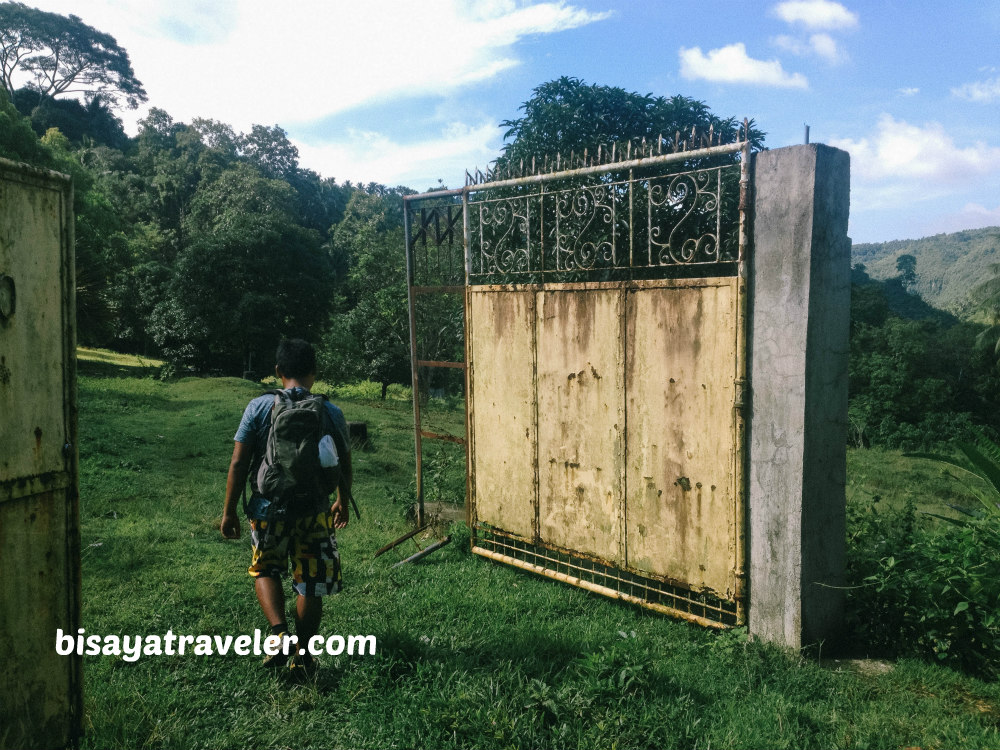 While some panic when they get lost, we enjoy it and cherish the lessons we learn from our misadventures.
Moments later, we arrived at a hill that serves as a border between Jaclupan and Toong.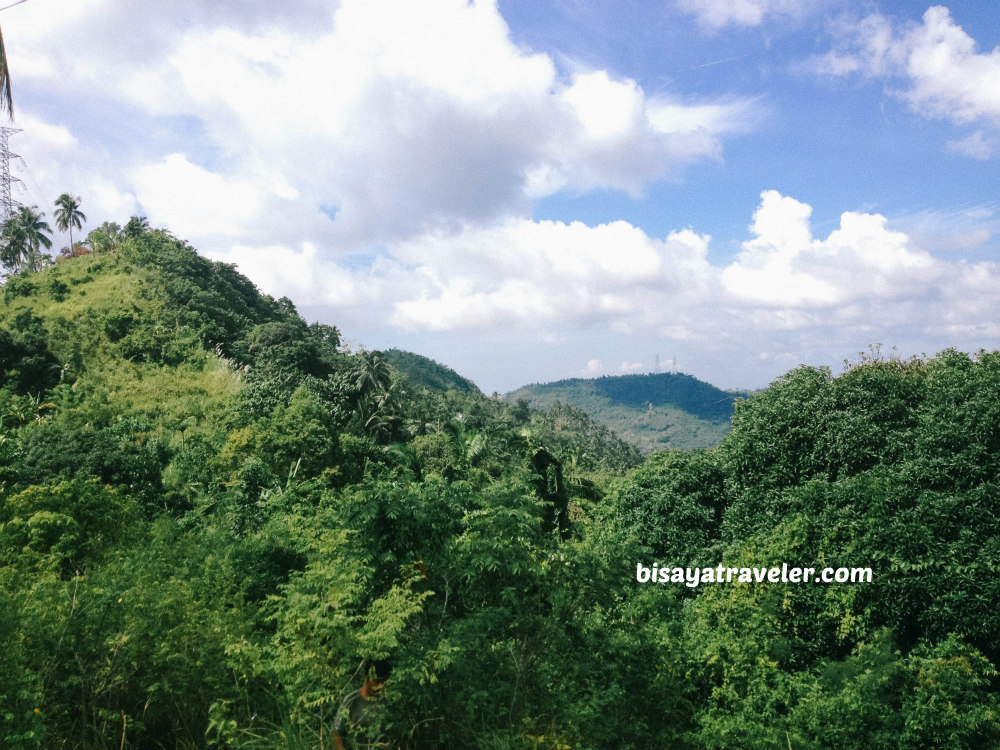 After a short breather, we descended from the hill, and soon, arrived at the main road in Jaclupan.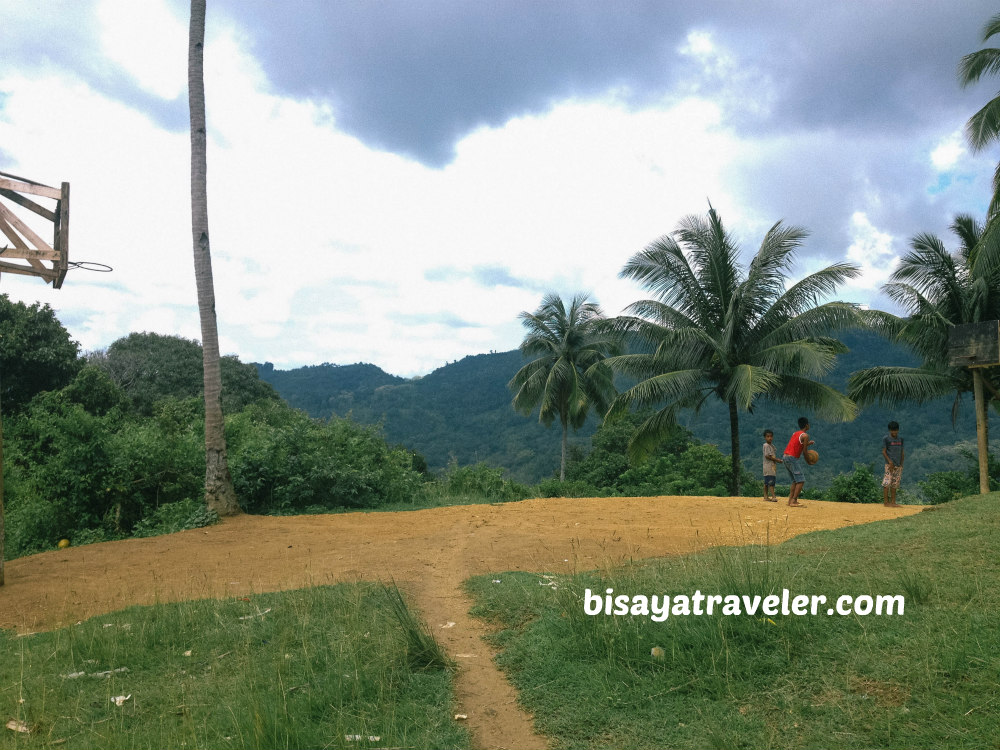 Yippee!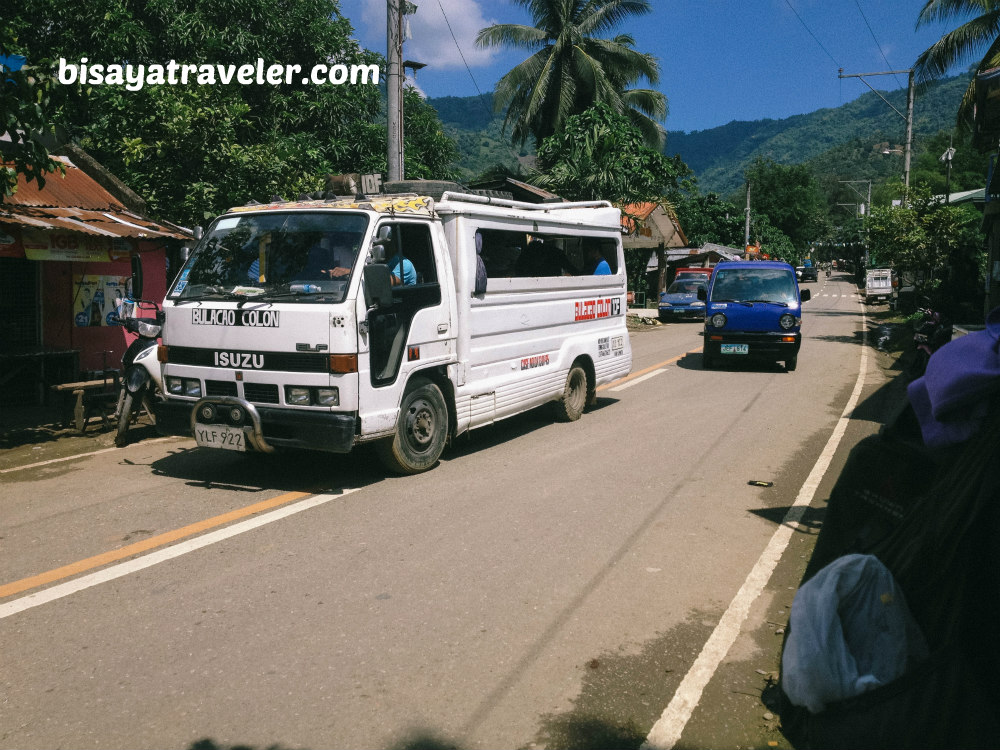 "That was a short hike", I said to myself.
Amazingly, we finished the hike to Jaclupan earlier than expected, meaning it was still possible to get to Calbasaan by foot.
The truth is, we weren't expecting to reach Calbasaan from Toong that day.
Our plan was just to visit Jaclupan from Toong, and look for clues on the trails leading to Calbasaan.
As sir Francis said earlier, we'll just go as far as our feet will carry us.
And, before we went on with our escapade, we bought tasty barbecues, drinks and water to replenish our energies.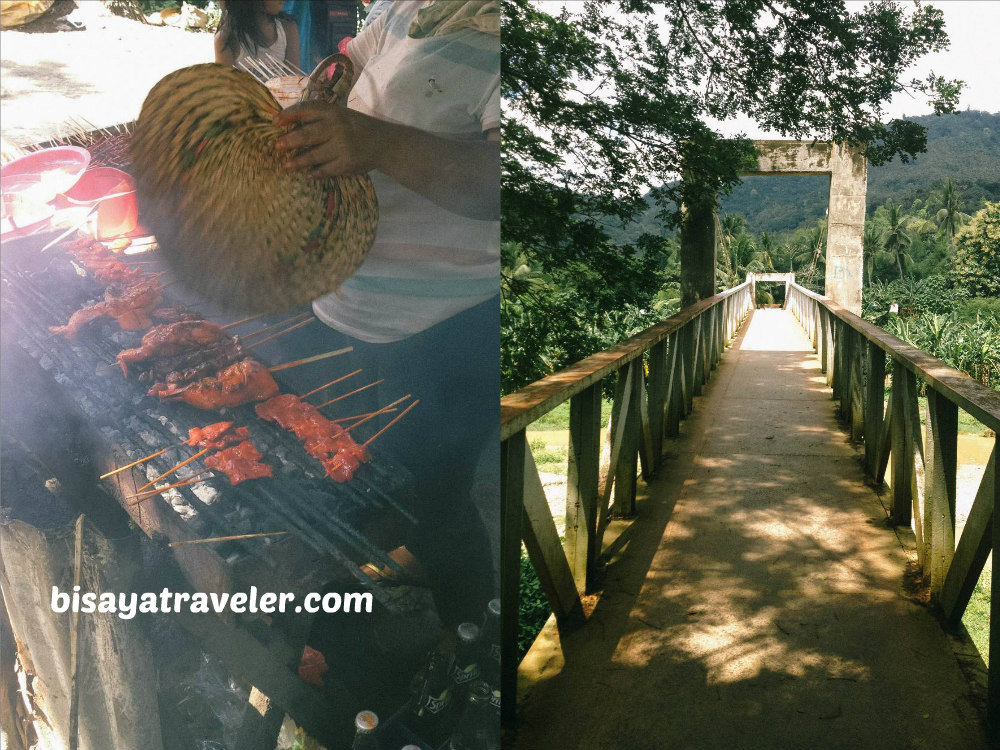 With the tips shared by the locals in the area, we, then, walked our way to one of the highlights of our hike – Jaclupan Dam.
Unfortunately, we didn't get the chance to fully enjoy the beauty of Jaclupan Dam.
As it turns out, the dam isn't open for public viewing.
As we were about to take a groufie, the security guards blew their whistles with authority, warning us not to snap a photo. Yikes!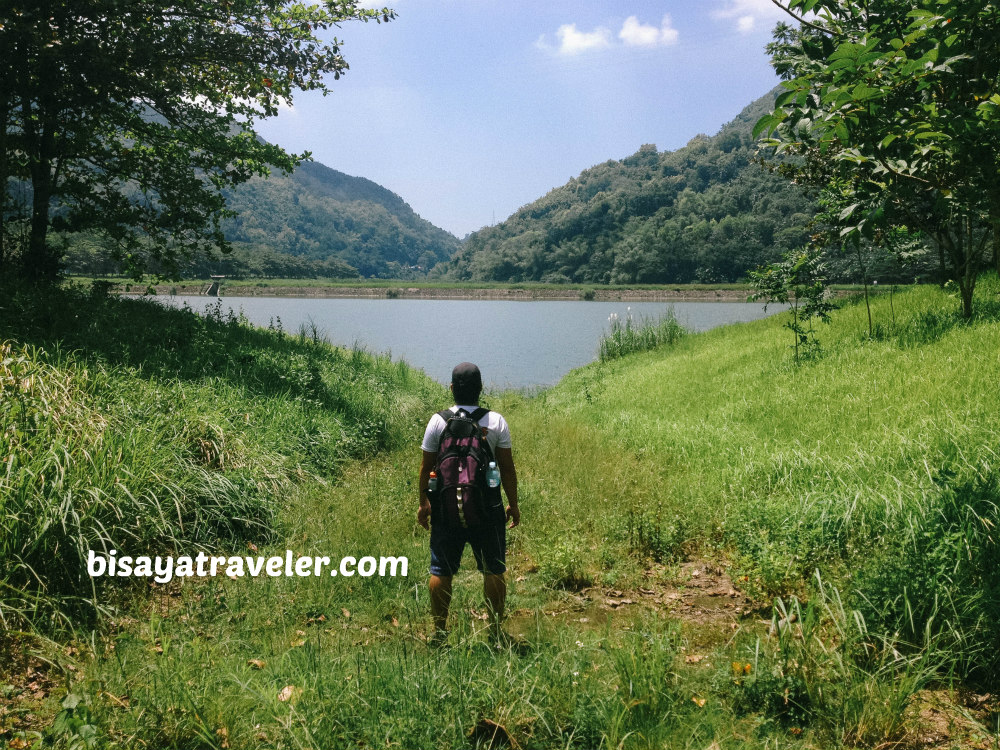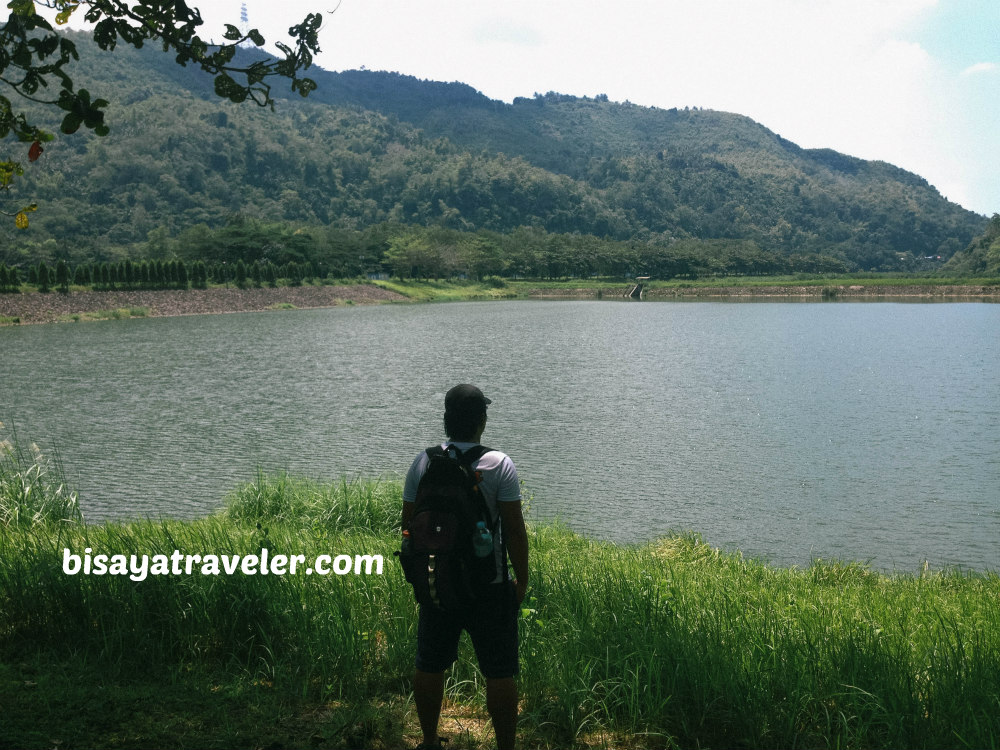 Even so, I thought it wasn't as bad as it seems.
As much as I want to unwind and admire its beauty, my gut feel says there was something spectacular waiting for us somewhere in Minglanilla.
Maybe, the Universe really wanted us to find Calbasaan from Toong that day.
Our curiosity helped us discover the path to Calbasaan from Jaclupan
One of the perks of being curious is that you're more likely to innovate.  In a credible article I've read online, I found out that curiosity helps improves your problem-solving ability, creativity and intelligence.
Curious people, as the article stated, create creative and intriguing environments while seeking out new experiences. Moreover, they are open to exploring new possibilities and ideas.
And yes, our curiosity helped us figure out the trails to Calbasaan from Jaclupan.
The night before the hike, sir Francis and I brainstormed and created blueprints on how to find the trail to Calbasaan from Talisay.
Obviously, it was our curiosity that drove us to finding solutions for our hike.
With Google Maps, we came up with a variety of options that included hiking to Campo 7 or 8 via Manipis.
But, every Cebuano knows that Manipis can be a hazardous road, especially on rainy days.
And, in spite of the crispy blue skies, we weren't very fond of taking this path.
In our search for trails to Calbasaan in Google Maps, we discovered a place that could be the key to unlocking the route – Tapul, Talisay.
Through Google Maps, we figured out a couple of possible solutions from Tapul that may take us to one of the most picturesque mountains in Cebu.
The first one was to hike to Cuanos, Minglanilla, and find the path that leads to Calbasaan.
The second was to hit the unnamed and relatively unknown road in Tapul, Talisay.
We, quite frankly, weren't sure which path is best for us.
Even with its state-of-the-art technology, Google doesn't have the answers to every question.
Still, I was confident that our problem-solving skills, hiker's compass (sense of direction) and curiosity would help us discover this route.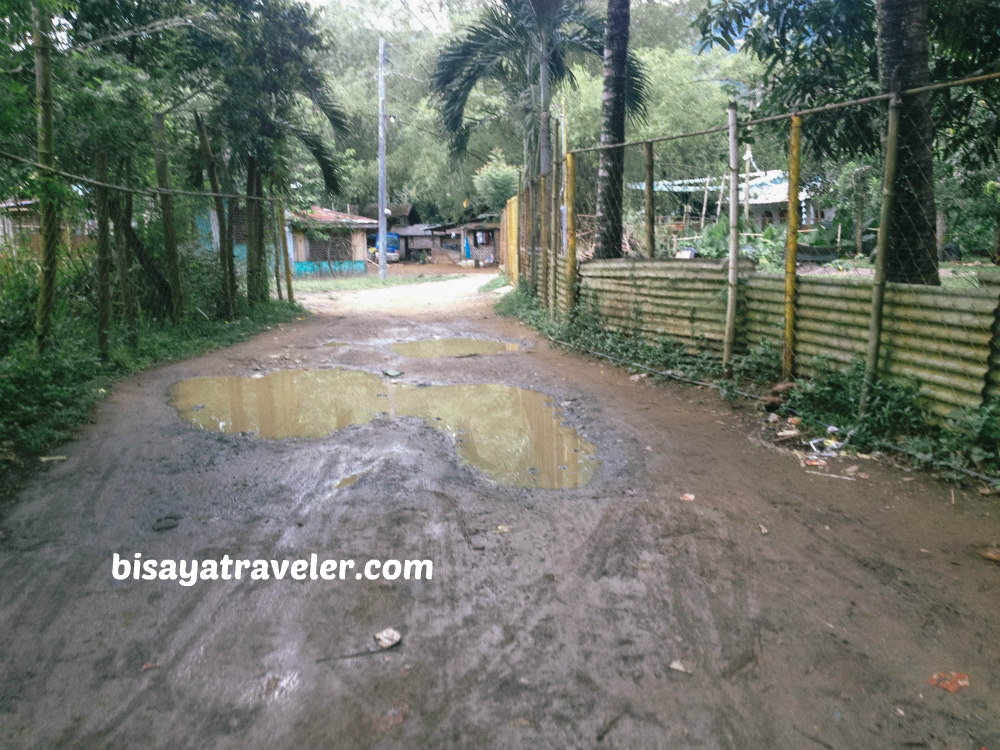 With our stop to Jaclupan Dam in the books, we went on with our hike, and searched for the place called Tapul.
And along the way, we bumped into several locals who gave us ideas on how to get Calbasaan from Jaclupan.
Some of tip-offs shared by the locals were a little vague. Luckily, there were plenty of other answers that also helped us connect the dots.
Eventually, we arrived at a small village somewhere in Jaclupan, and began the tough and challenging climb to Tapul.
Even with the tough terrains and steep slopes, there were still a lot of things going through my mind on the way up.
How far is Calbasaan from Tapul?
Is getting to Cuanos a better and faster option than hiking the unnamed road in Talisay?
Are there any familiar places in between Tapul and Calbasaan?
How far is Lubas (a place near Calbasaan) from Cuanos?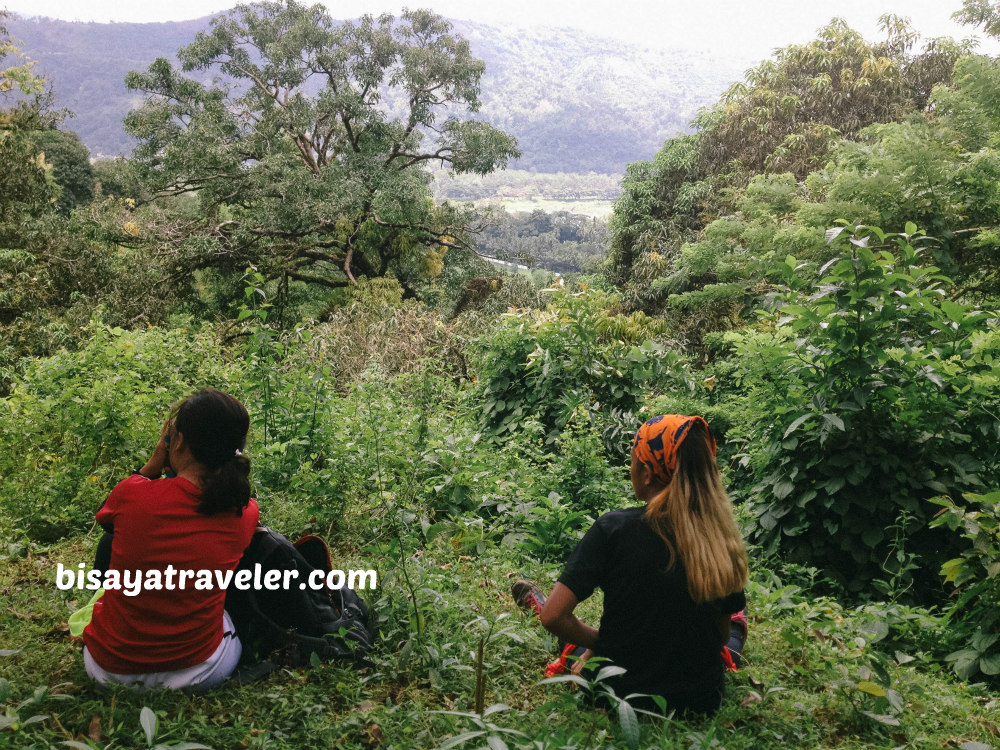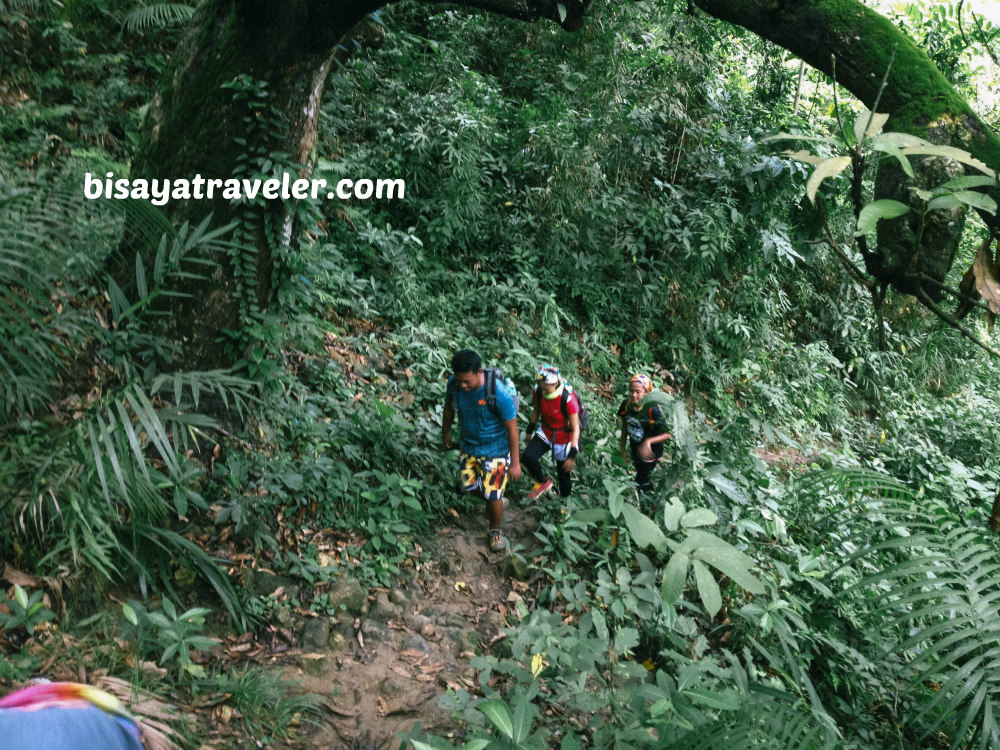 All of a sudden, I remembered a tip shared by my Tita Stella a long time ago. And, that's Lubas is just a short walk away from Campensa, Talisay.
How did I get that tip from Tita Stella? Through curiosity, of course!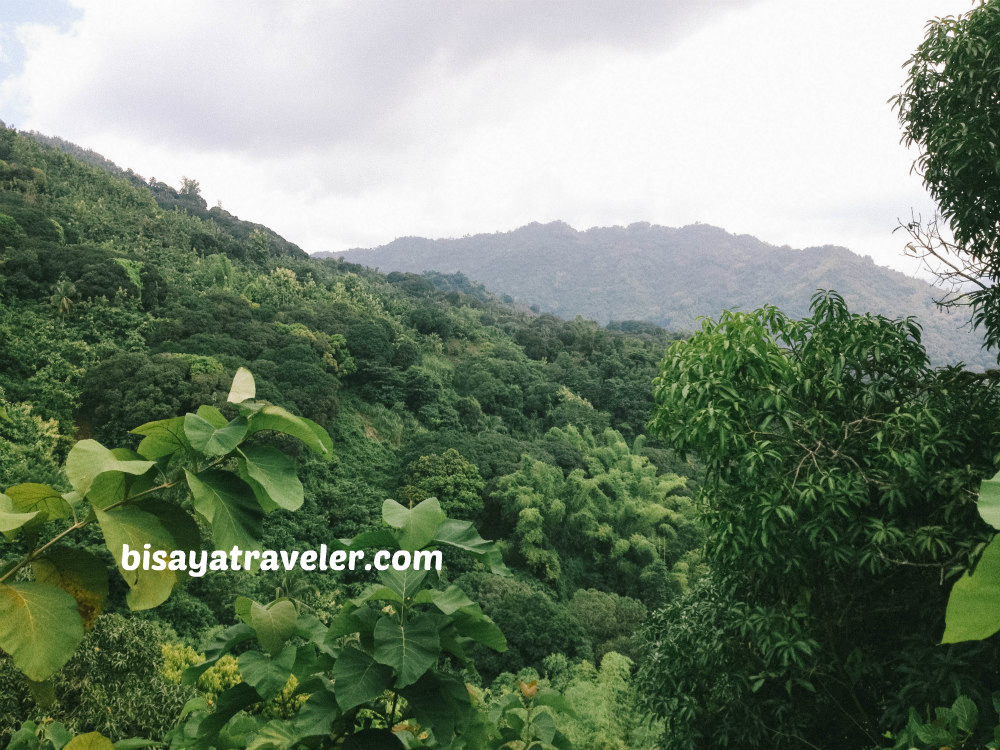 Earlier, I heard from one of the locals that the unnamed road in Tapul leads to Campensa.
Optimistic and enthusiastic, I was hoping that Campensa would lead us to Calbasaan.
And, thankfully, our speculations were true.
Shortly after, we arrived at a gym in Tapul where a friendly local answered thoroughly our questions.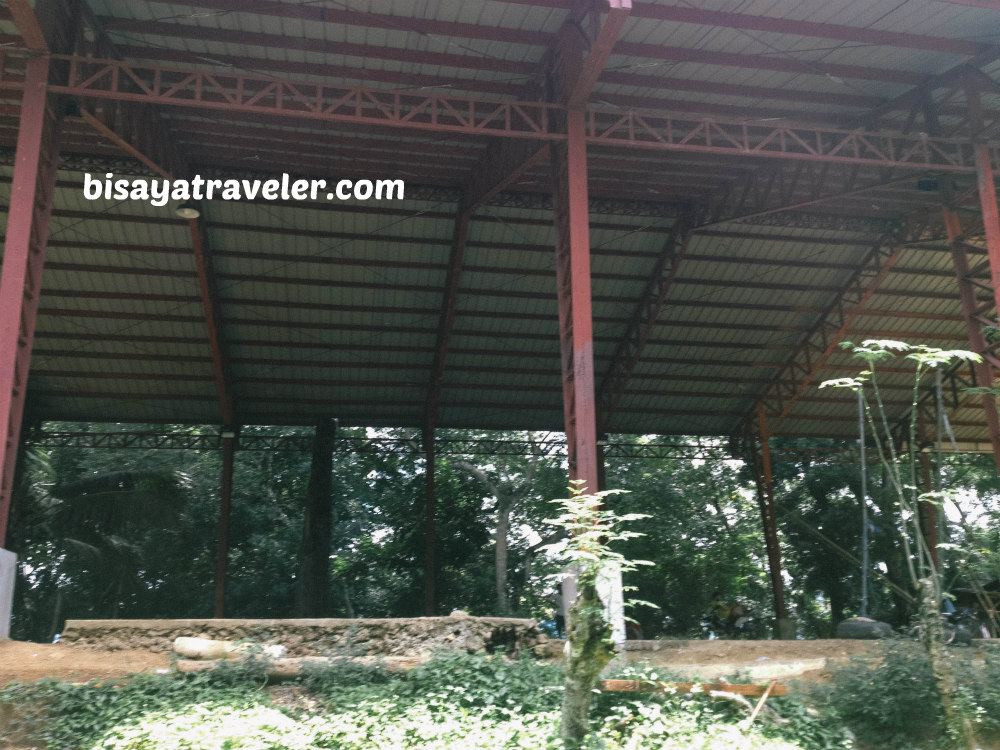 From that moment on, I knew this was bound to be a hike for the ages.
As far as I was concerned, we were on the verge of completing this hike, thanks to our curiosity.
Even though there were tons of locals showed us the way, it was our curiosity that drove us to learn more about the geography of this area.
Trust me, no one can give you a direct answer from Toong if you ask them how to go to Calbasaan.
Heck, some of the locals in Jaclupan don't even know where Calbasaan is.
You need to study the places within the area, and create your own mental map.
In addition, it is our curiosity that kept us moving forward, doing new things and leading us new paths.
And, it's also our curiosity that developed our ability to solve problems and make decisions on the fly.
As we walked on the paved road in Tapul, I unlocked my phone to check the time. To my surprise, it was still 11 AM.
I knew this would be a long hike, so I upped the pace a notch, and shorten our breaks.
In my own estimation, our breaks averaged around 3 minutes.
Minutes later, we arrived at a local store, wherein we took a breather and ate our lunch.
And, unlike most of our hikes, our lunch break took less than 30 minutes. No kidding!
Without wasting any more time, we hit the road that would hopefully take us to Calbasaan.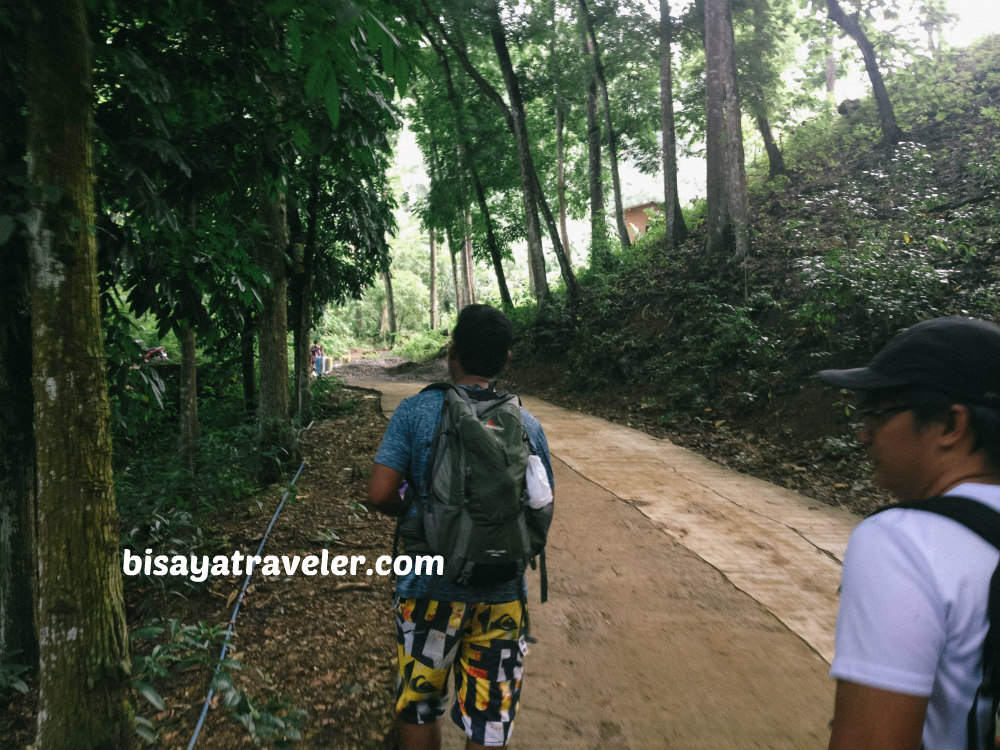 Curiosity, when hiking, develops social relationships
It was indeed a long walk on a fairly elevated road. But, on the bright side, there were countless of mesmerizing sights along the way.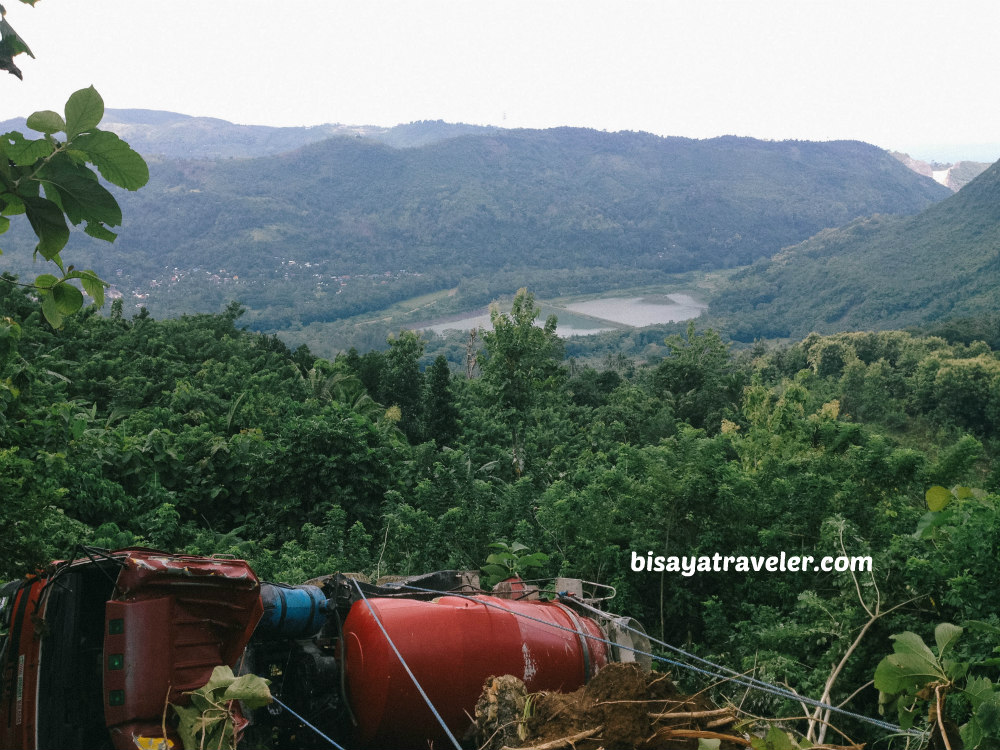 As usual, we had hilarious and interesting conversations on our hike.
Although we had a range of topics in our conversations, we mostly talked about Tatay's romantic misadventures.
From his unfortunate 12-day affair to his favorite baby girls, we had a swell time talking about Raul's not-so romantic adult life.
And speaking of Raul, he, in his own quirky way, is also a curious hiker.
Ever since he started to join my hikes, he has been so curios about the lives of everyone in our circle. In short, he is, as what we once called him, a Chess Master (chismoso).
But, on a more serious note, Raul's curiosity is a special skill that develops social relationships.
And, make no mistake about it – curiosity is a trait that people value in their friends. If friends like Raul are curious about your life, they will make an effort to keep things exciting, offer advice and show more empathy.
Nobody wants to be friends with a person who doesn't care!
And, as a result of Raul's curiosity, our hikes have been nothing short of fun and hilarious.
We kept on walking, until we arrived at a crossroad that the locals have described earlier.
Afterwards, we took a left turn, and were treated to some enticing sights on the way down.
Even with rain getting stronger by the minute, we were still upbeat and optimistic.
Ultimately, we arrived at the humble and small Hawanay Elementary School.
And, that was the start of one of the more challenging parts of our hike to Calbasaan.
Curiosity is the ultimate counterweight to anxiety and fear
With heavy downpours and slippery trails, we were, in the midst, of a battle, as we were walking our way to Calbasaan.
Not to mention, there were a number of trails on our way to Lubas, making things a little bit confusing for us.
Despite the tough challenges, I didn't notice an ounce of fear from my buddies.
With their curiosity and drive to scale Calbasaan, the guys focused on the positives of this hike rather than letting fear get the best of them.
They were gleeful and approached this adventure with the goal to gain something positive from it.
And, if we didn't complete the hike, we, at least, discovered a way to hike Mount Calbasaan from Toong.
After minutes of struggling, we arrived at the familiar-looking road leading to Mount Calbasaan. To make things even better, the heavy rain stopped, paving way to an epic encounter with Calbasaan.
And, so we walked all the way to Mount Calbasaan, and were wowed by one of Mother Nature's majestic masterpiece – sea of clouds.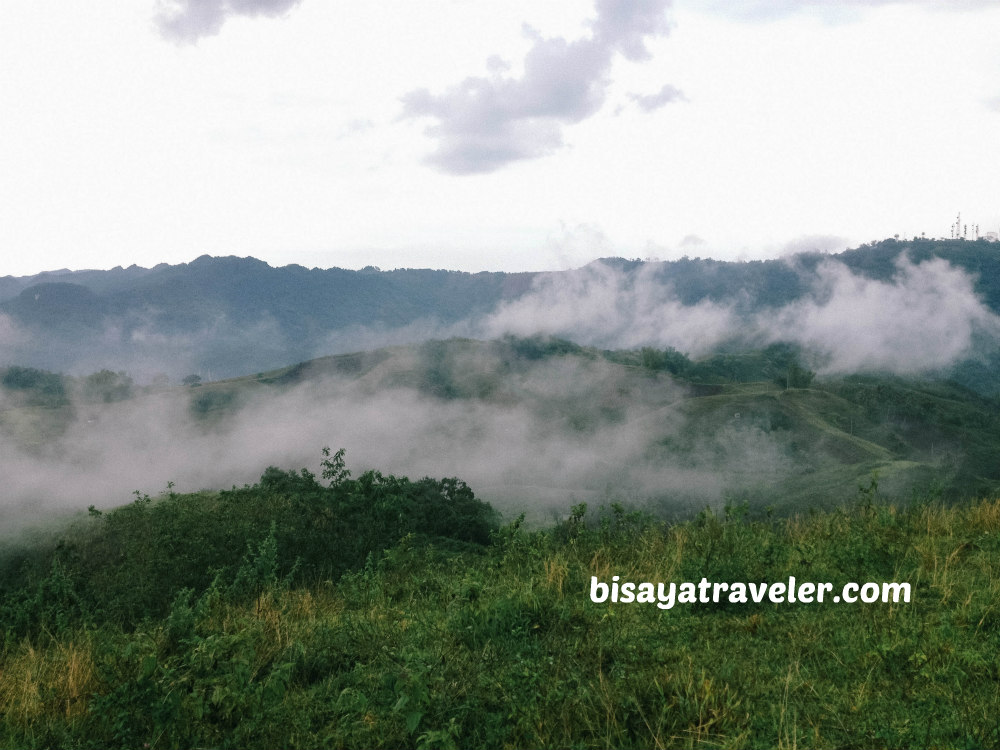 Curiosity re-frames ordinary things that seem boring
While chilling on Mount Calbasaan, I realized just how amazing that hike was.
Yes, the sea of clouds and views were picture-perfect and breathtaking. But for me, it's the journey that matters, and not the destination.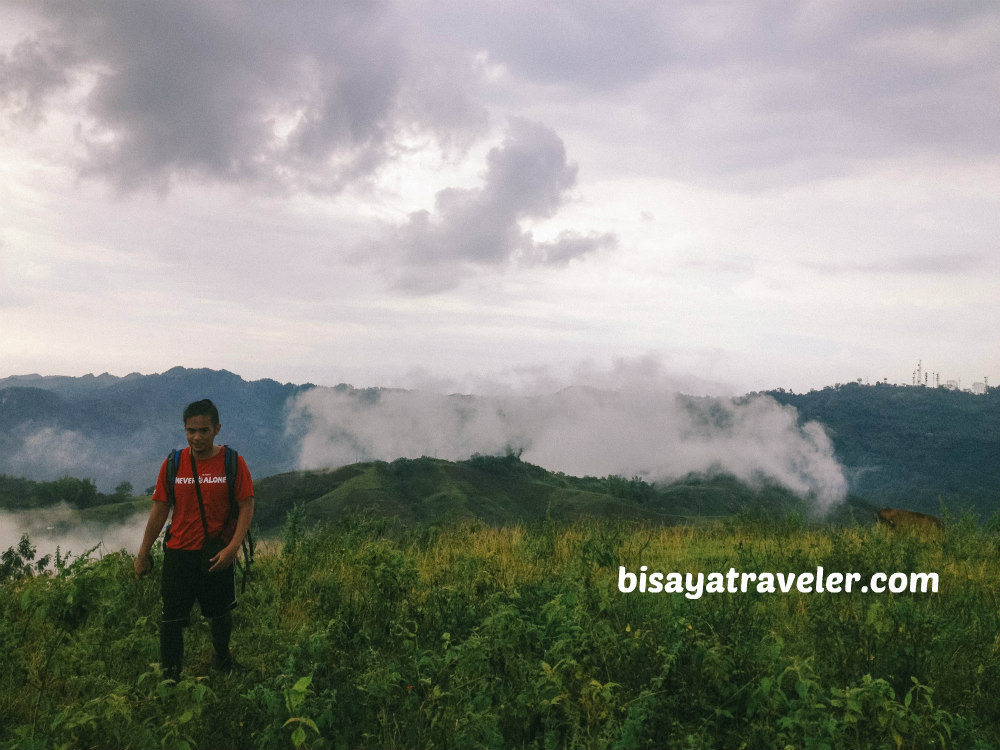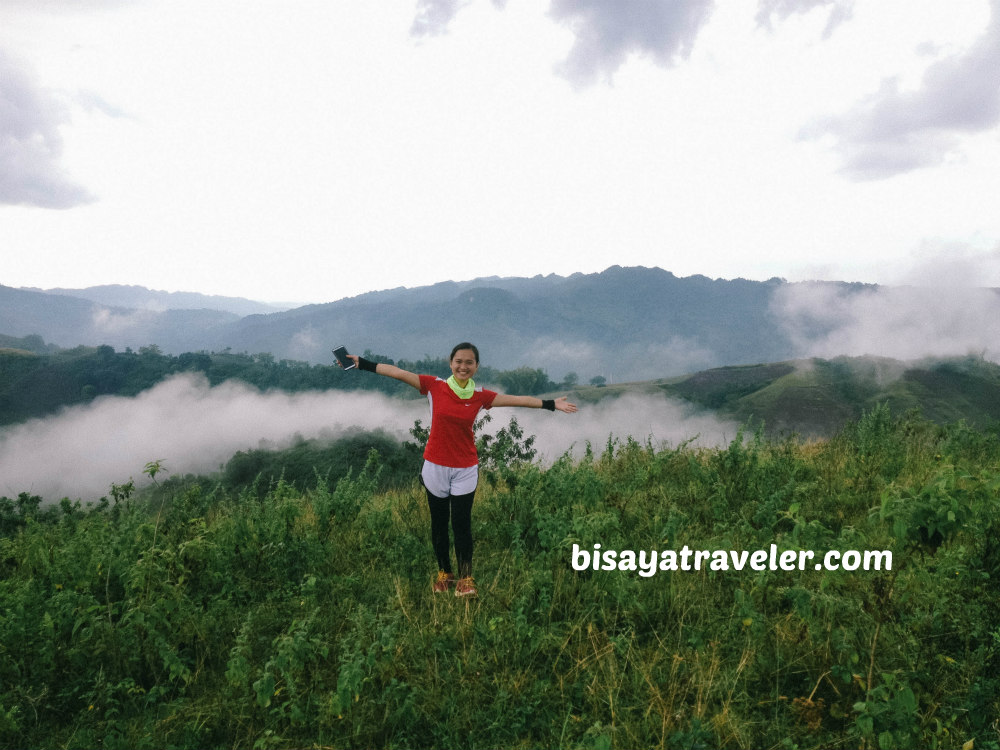 And, all of it wouldn't be possible without Beboy's curiosity.
Although he wasn't there on our hike, I'm giving him the game ball for this one.
Let's face it, Mount Calbasaan has become quite popular lately, with numerous hikers scaling it almost every weekend.
On social media, I've seen a plethora of pictures of Calbasaan from different groups in Cebu. In other words, it has become somewhat ordinary in the eyes of other hikers.
But, this new route will soon give hikers and adventurers a new perspective on Mount Calbasaan.
In my book, it's a tough and terrific route to do a pre-climb for the majors in the Philippines.
As for the 6 of us, we're glad to experience something that seemed highly unlikely that day. Plus, we got heaps of take-aways, on our hike to Calbasaan from Toong.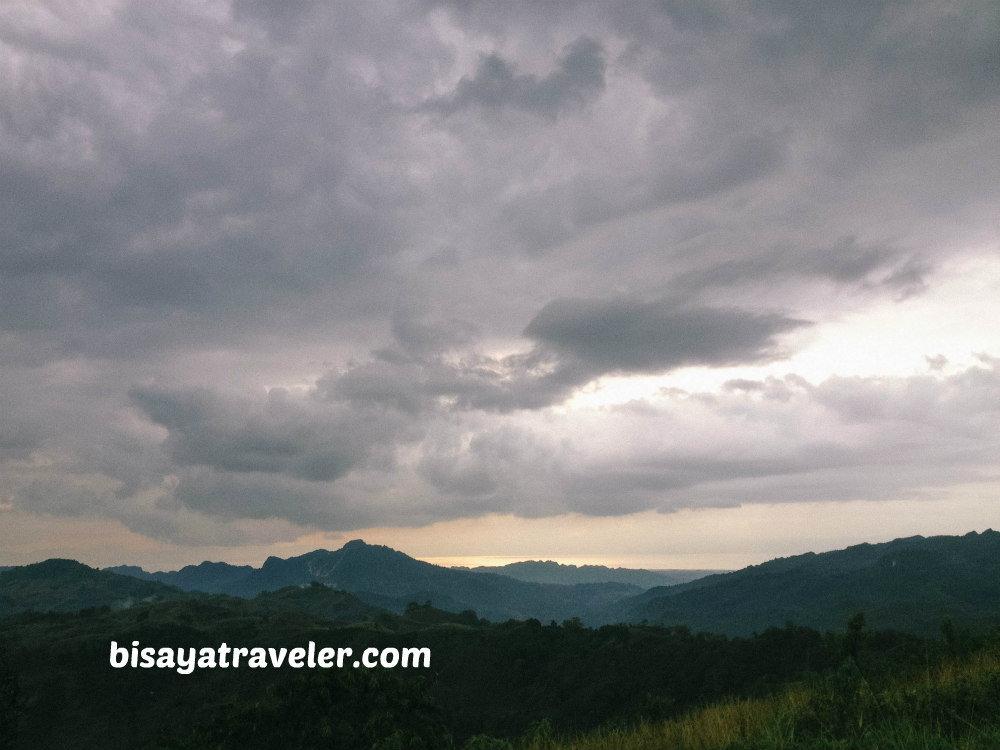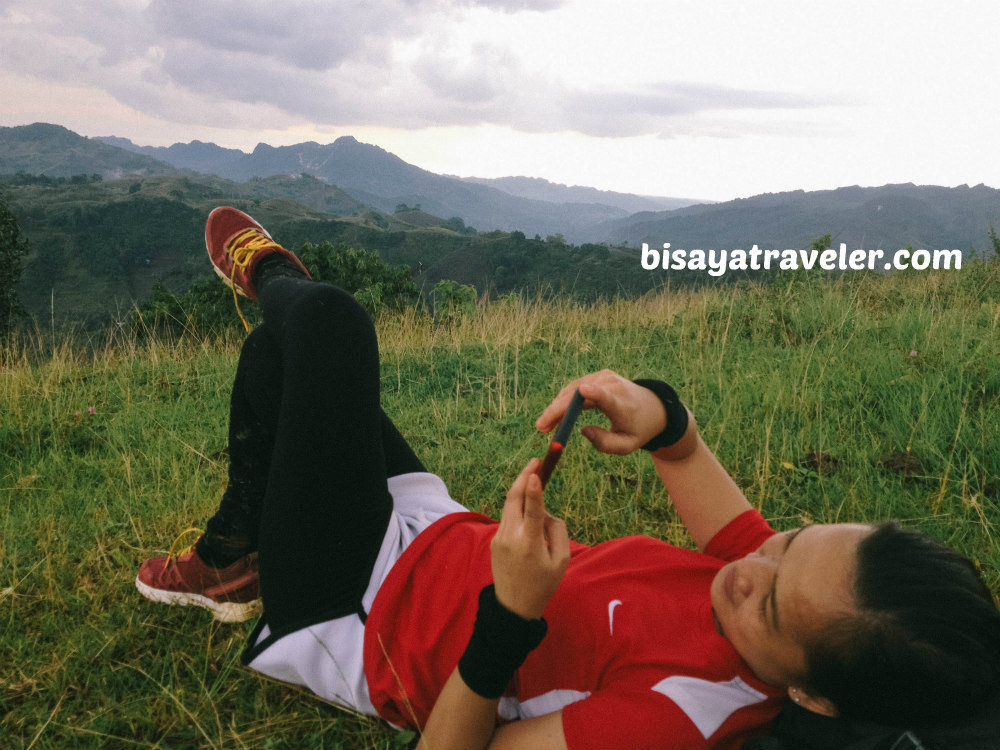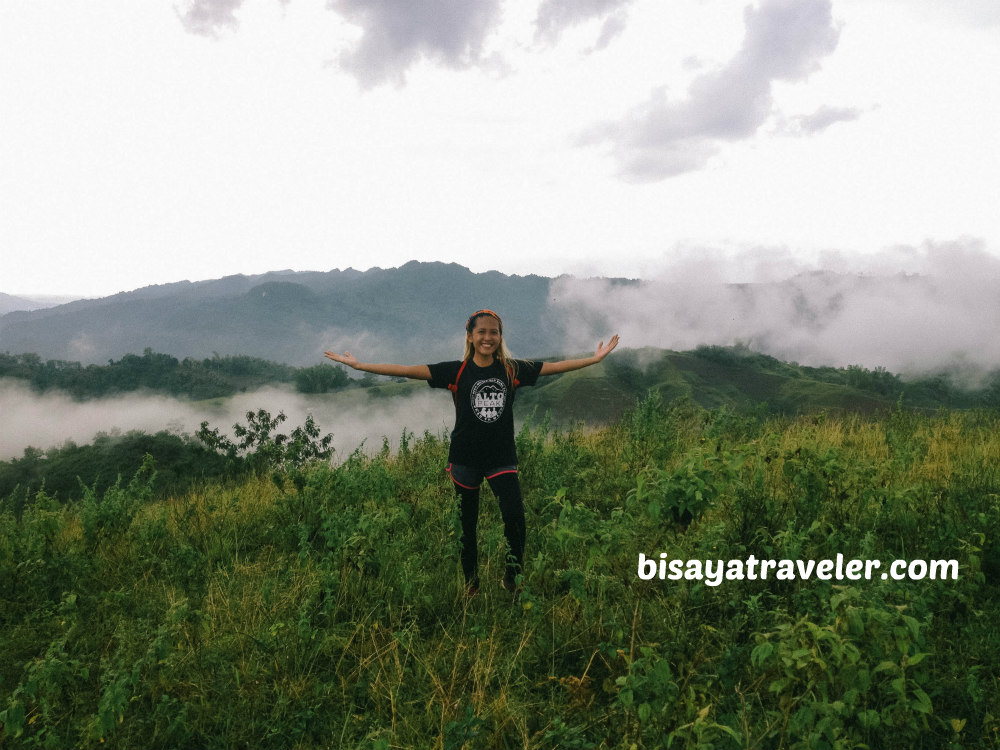 That day, I learned that a curious person can turn anything ordinary into something mind-blowing and astonishing.
Walt Disney believed that curiosity is one of the core of ingredients of living an exciting and fulfilling life. And though we're no Walt Disney, we have at least experienced something magical, with our curiosity last Sunday.
Our Toong to Calbasaan itinerary
07:00 AM: Meet up at 711, Punta Princesa
07:40 AM: Depart for Toong Barangay Hall
08: 00 AM: Start hike to Jaclupan
09:50 AM: ETA Jaclupan/Break/buy food
10:00 AM: Resume hike
10:20 AM: ETA Jaclupan Dam
10:30 AM: Resume hike
11:25 AM: Tapul basketball court
11:30 AM: Lunch
11:50 AM: Resume hike
02:30 PM: ETA Lubas/continue hike to Calbasaan
03:30 PM: ETA Mount Calbasaan
04:10 PM: Start descend
05:00 PM: Ride Habal-habal to Pakigne
05:40 PM: ETA Pakigne/ride jeepney to Gaisano Minglanilla
06:00 PM: ETA Mang Inasal/early dinner
06:30 PM: Depart from Minglanilla
08:00 PM: Home sweet home
My main expenses (excluding food)
Fare to Toong: PHP 30 per person
Fare to Minglanilla from Calbasaan: PHP 50 per person
Fare to Basak from Minglanilla: PHP 11 per person
How to get to Calbasaan from Toong
I know there are some curious people in Cebu who are interested in taking this hike. Here are some tips that may help you complete this hike.
From711 in Punta Princesa, take a habal-habal ride to Toong Barangay Hall.
Once there, ask for tips from locals on how to get to Jaclupan, Talisay.
In Jaclupan, head to Sitio Tabuk Sapa, and ask for clues on how to get to Tapul.
Upon your arrival in Tapul, look for signs or directions from locals on the location of Campensa or Hawanay Elementary School.
At Hawanay Elementary School, turn right, and follow the trail to the main road leading to Lubas and Calbasaan.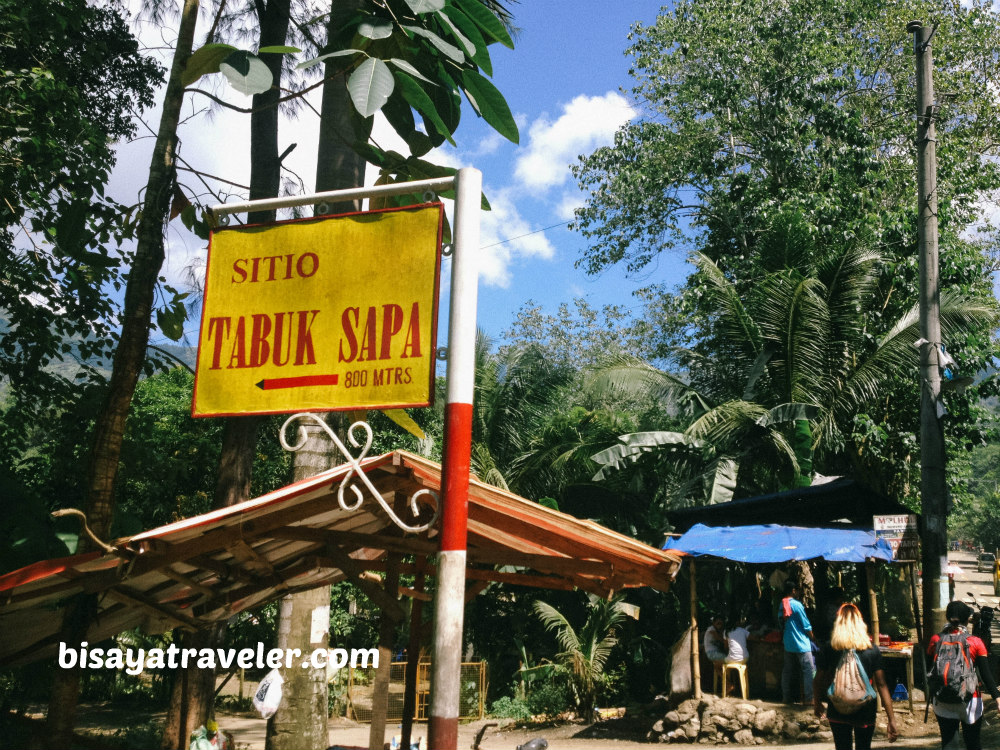 Things to take note:
Practice the LEAVE NO TRACE principles.
Pack at least 2 liters of water.
Bring trail food/snacks.
Bring ION drinks like Gatorade or Pocari Sweat.
Wear trekking shoes or sandals with great traction.
Pack full-fingered gloves, leggings and arm guards.
Start early.
Don't attempt this hike, if you're still new to hiking.
Hike in small groups for a faster pace.
Skip Jaclupan Dam. Not only are tourists prohibited from entering, but it can also eat up a great deal of time.