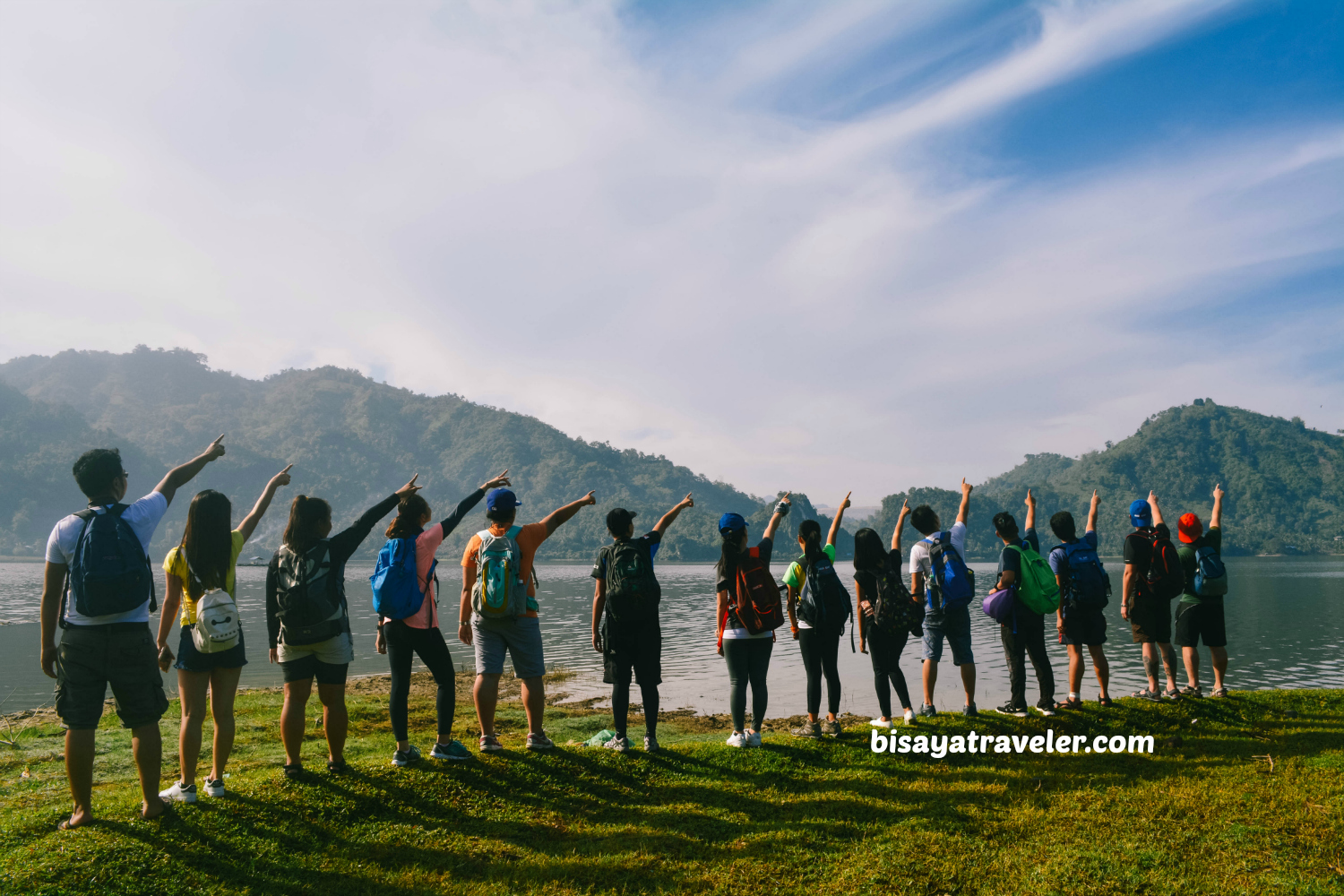 Team Bang: A Diversely Beautiful Accidental Bunch Of Lifeaholics
Never in my wildest dreams did I imagine that one day I would be a part of a group of adventurists – Team Bang.  Even though I'm a bona fide introvert, it's been, thus far, a thrilling ride, hitting the road with a bunch of like-minded people.  Together with my clique, I've uncovered some of the most mesmerizing unheralded sights in the province, diving into the unknown and unexplored from North to South. And with a looming 1-year anniversary, I thought it would be a fitting tribute to write something about Team Bang.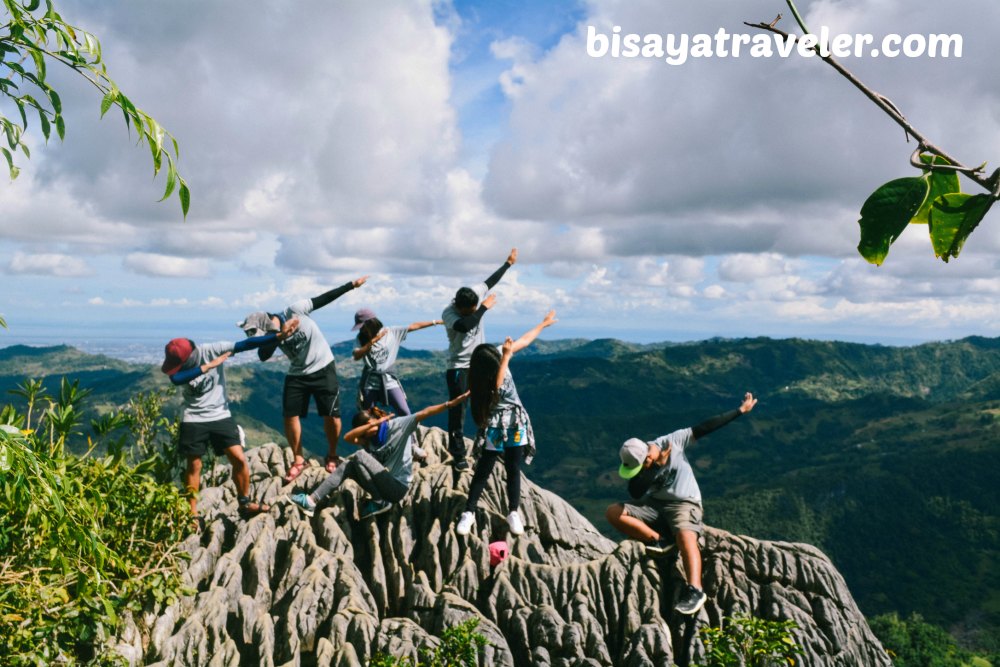 Some say  that I'm the architect of Team Bang – the person who planned and built this sprightly, small and humble team.  Although I don't want to take the credit, I understand why they label me as the team's founder. After all, the team was mainly assembled with a little help from my blog.
But the thing is, it was never my intention to build a hiking group like Team Bang.  In the first place, I never wanted to travel with a group. I'm an introvert, and sometimes I feel like I'm on a helter-skelter circus when I'm surrounded by too many people on my trip.   For years, I have thrived and survived being a solo act, traveling to places alone and doing things with my favorite companion – myself.
And besides, I've had a fair share of misfortunes with groups in the past. From rock bands to workmates, I've led a ton of groups, and all of them ended in a split up.
Still, I decided to take a leap of faith a year ago, and it has led to the birth of Team Bang.
How it all started
A year ago, I and my then-girlfriend (now wife) got a bargained deal to a couple of airline tickets to Manila. Like most enthusiastic travelers, we were both psyched to take a break from the trappings of modern life, and see some of Luzon finest sights.
But soon after, we realized that our Manila trip was bound to be a disaster. It was in the midst of the wet season in the Philippines, and Manila was swarmed with heavy downpours, with streets covered in mud and flood.
And so, without hesitation, we cancelled our trip to Manila.
The problem is, there's no cure to my wanderlust.
With plenty of free time in my hands, I posted Adrenaline Romance's Candongao Peak blog on my Facebook page, asking my followers if they were interested in joining me scale this peak.
At first, there were over a dozen of followers who were pumped up to join me on this day hike. As the travel date got close, though, only a few free-spirited folks decided to come – Christine, Sheng, Reynolds and Nikki.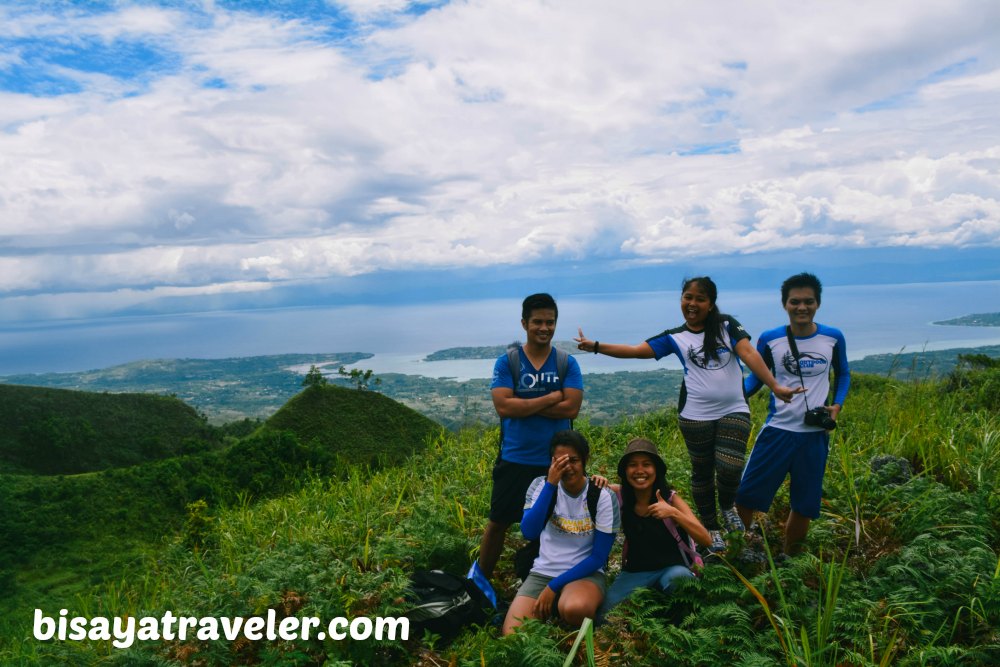 And the Candogao Peak hike was quite a success, and has even inspired others to join me on my adventures in Cebu. A few weeks later, we went on a hike to one of the practice grounds for mountaineers in Cebu – Mount Babag.  With the guidance of QBE Cebu outdoor club, we (me, Sheng and Christine) scaled the peak together with a trio of fresh faces (or shall we say recruits) – Donna, Kevin and Wilfred.
When our hike was over, we took a habal-habal ride to Ayala Heights, and went on a short walk to Sirao Peak, to admire the view of Cebu.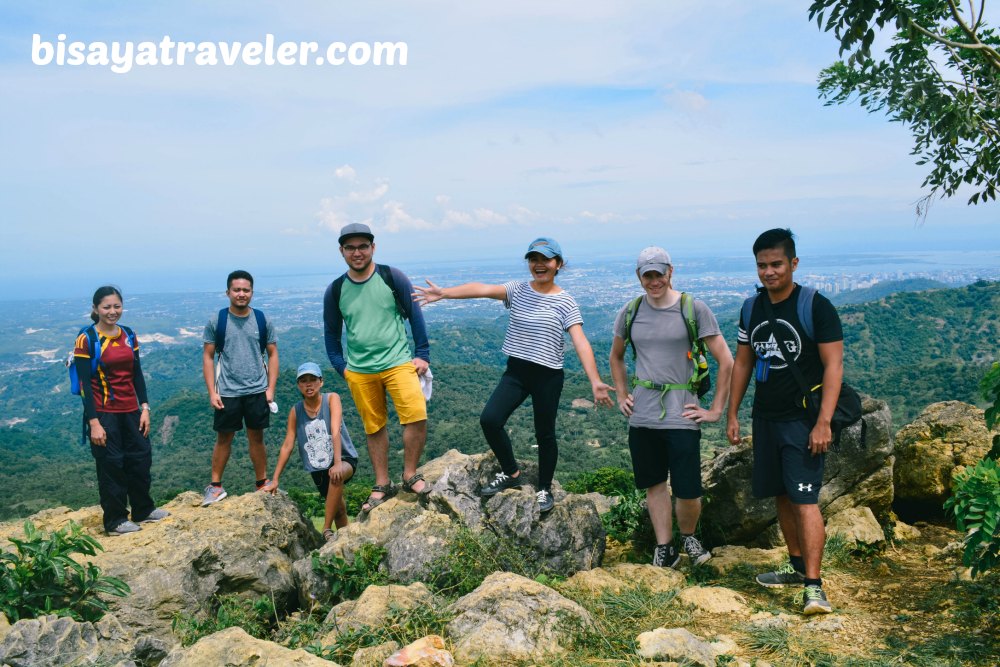 And it was there, when we named our crew as Team Bang. As far as I can remember, the name was all Sheng's idea. It was nothing serious, and was just a term used by Sheng to add an element of humor to conversations. Little did we know, it became our official name as a group.
Yes, I know the name sounds a bit funny, but personally, I think it's the epitome of our personalities – carefree, youthful and fun-loving with a dash of comedy.
The adventures of Team Bang
Since then, Team Bang has been on a tear, scaling less-visited mountains and hitting beaches in Cebu. Weeks following our Mount Babag climb, the team went to Carmen, to hike the scenic trail to Mount Mago.  This time, a new batch of members tagged along with us – Ace, Ren and Romelyn (whom we met in Mount Babag as one of our mentors).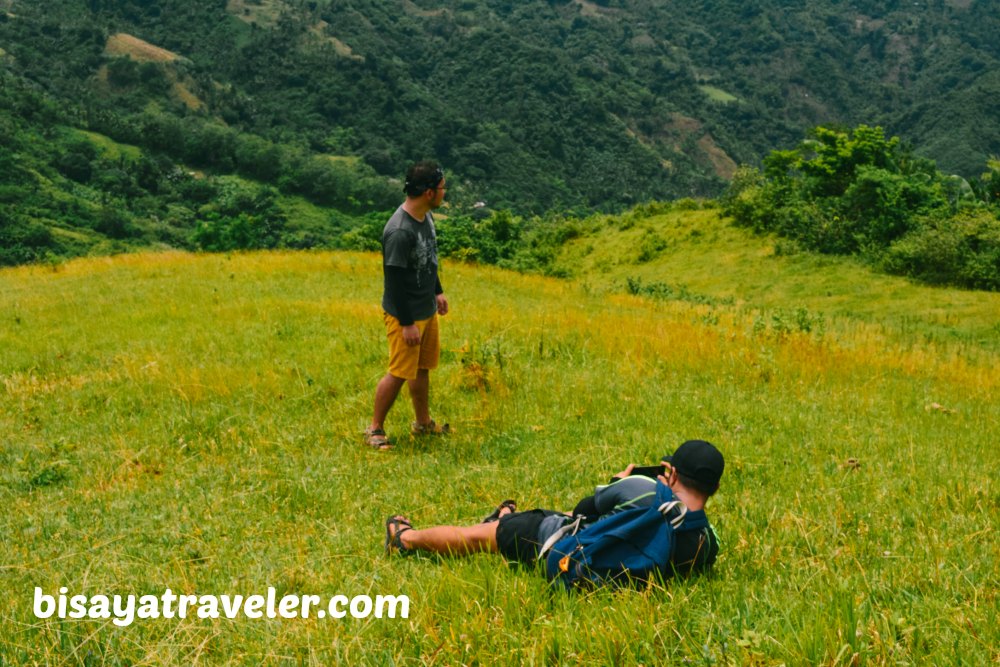 To keep the momentum going, Team Bang went back to Candogao Peak, Dalas-ag Peak and Lambug beach, with two new more recruits – Sherlyn and Hannah.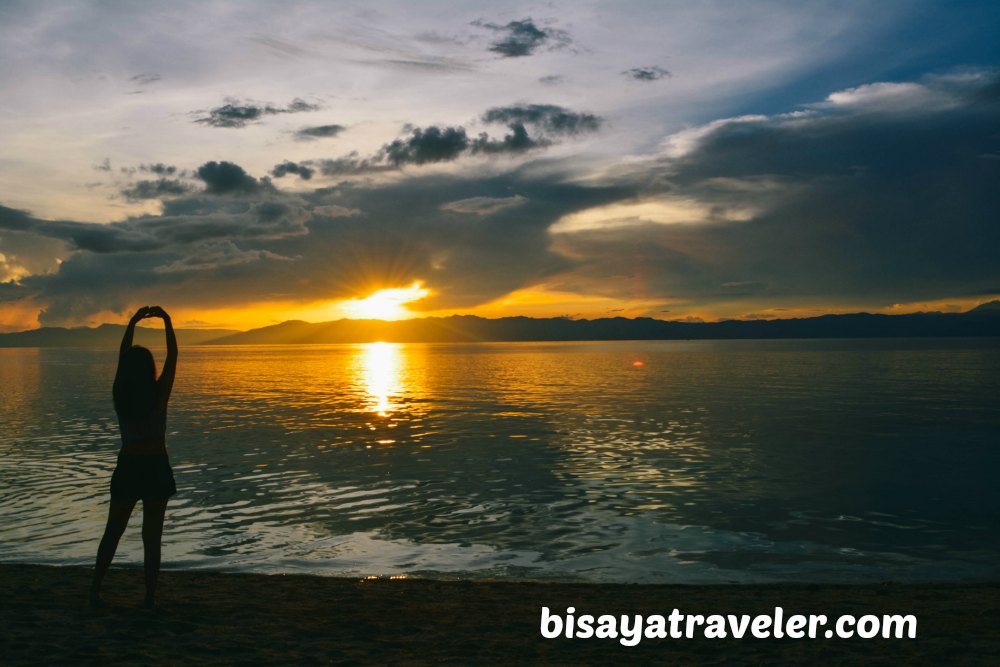 Afterwards, we headed to Catmon, and saw Mount Kapayas and Tinub-dan Falls.
Of course, there were some Team Bang newcomers during our hike, including Emile, Noel as well as the energetic Besh Squad – Sadam, Lieve, Jesh and Marzi.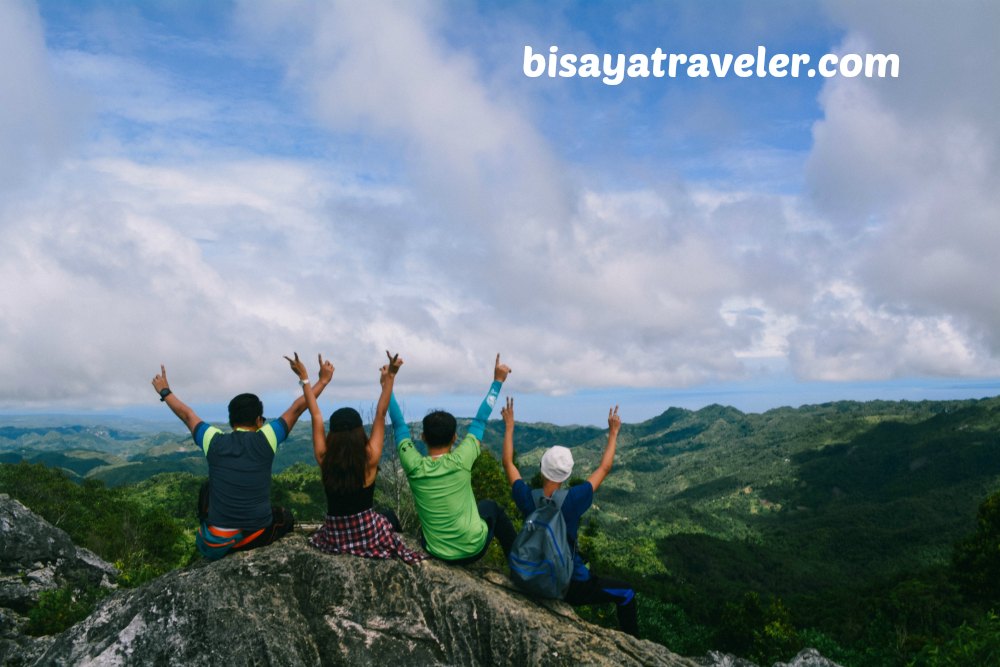 And, then, I got married in November, which gave Team Bang a short break from its streak of memorable adventures.
Despite our short hiatus, some of the members of Team Bang, including yours truly, still managed to pay a visit to Toledo's amazing sites – Capilla Santa Ana and Biga Pit.
In January 2017, Team Bang went back to its ways, beating energy gap with a visit to Mount Lanaya and Alergia's refreshing waterfalls.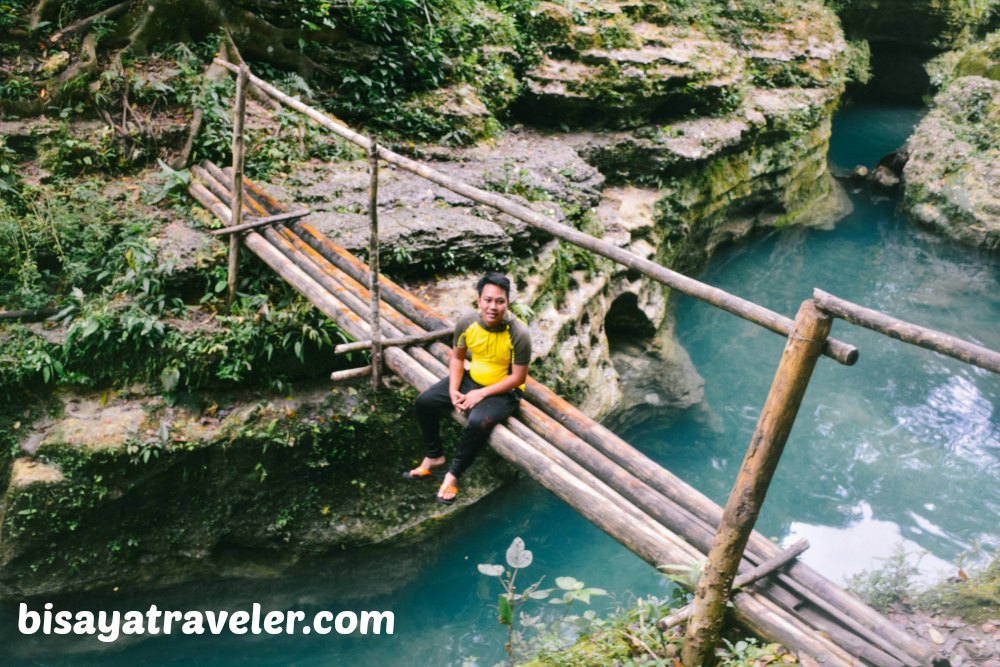 The following month, we traveled to Boljoon and Oslob, and welcomed a pair of new additions to Team Bang – Gelique and March.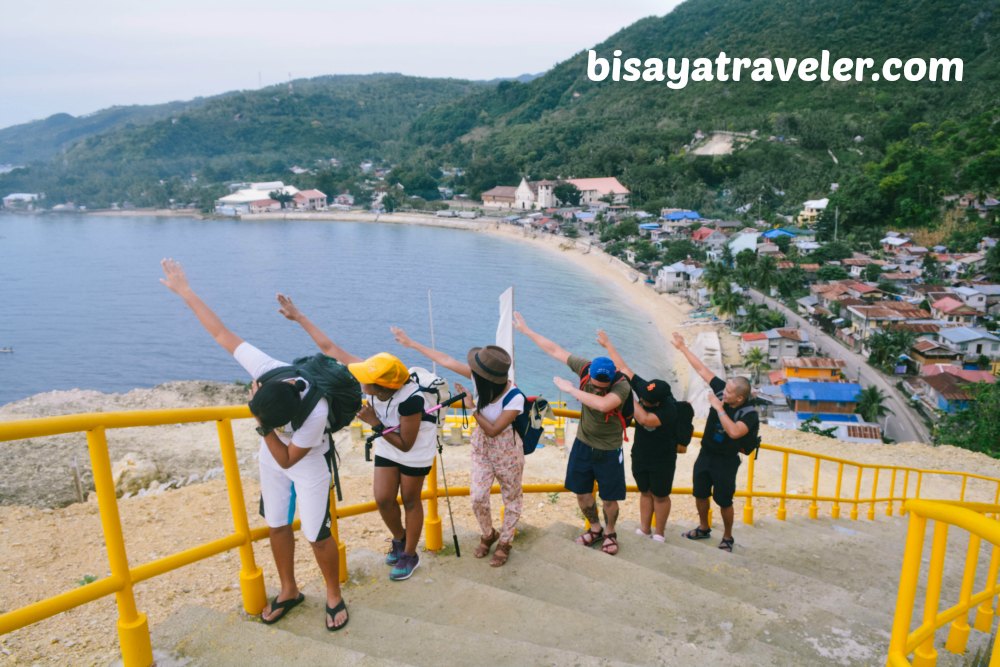 In March 2017, we were invited by Teacher-Traveler Beth with fellow Bosconian boyfriend – RJ, to explore her playground, Malubog Lake. Eventually, the sweet love birds became official members of Team Bang, completing our diverse yet unique team.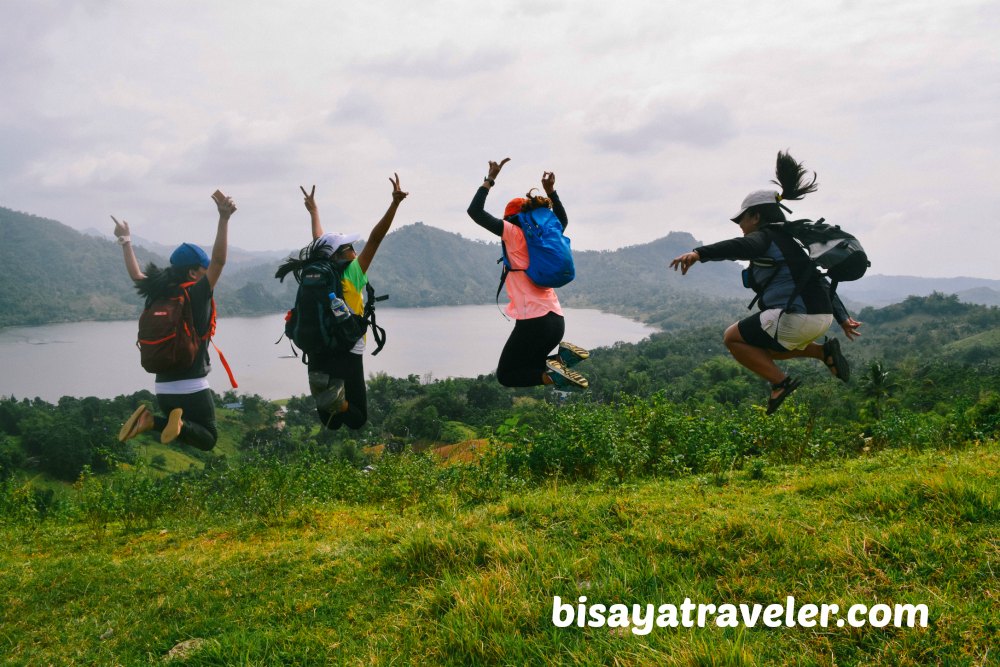 From there, Team Bang went on a series of adventures across Cebu with stops to Mount Mauyog, Bocaue Peak, Moalboal, Lataban Hills, Ka Sino Peak, and a whole lot more.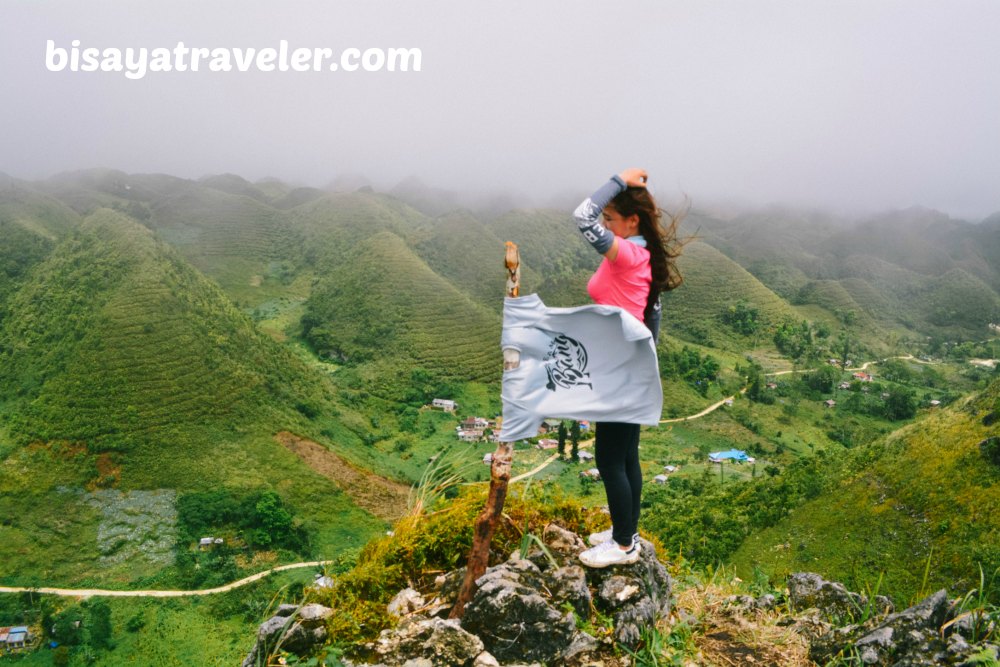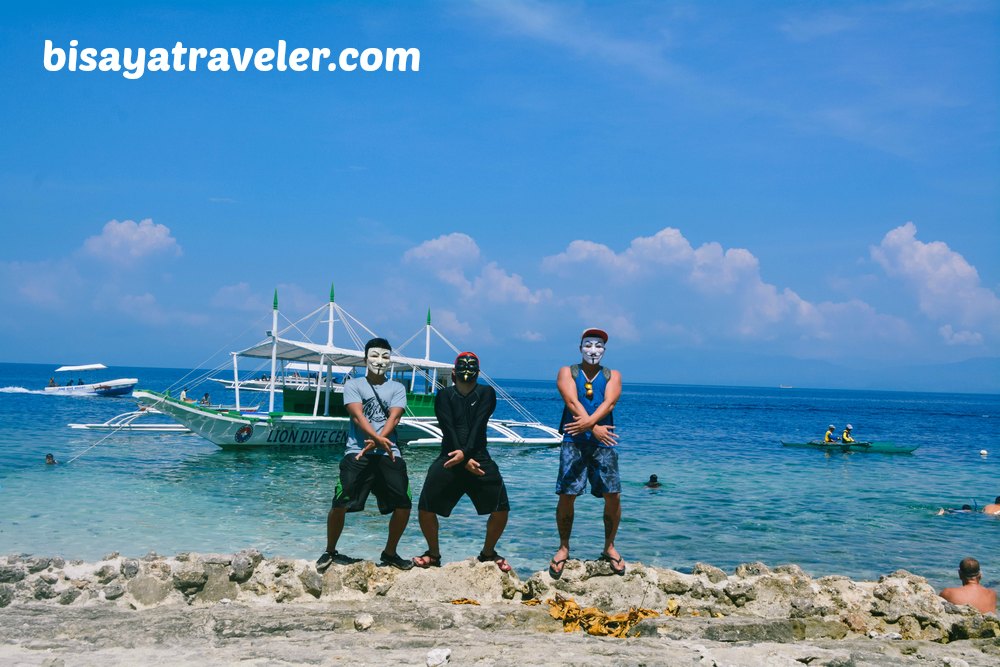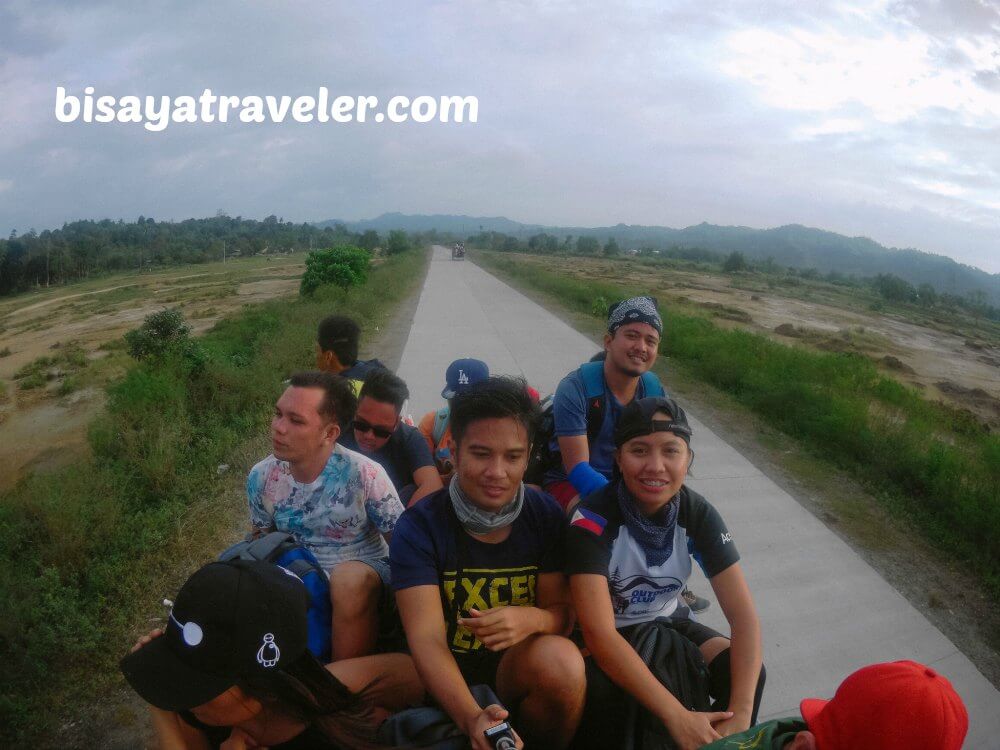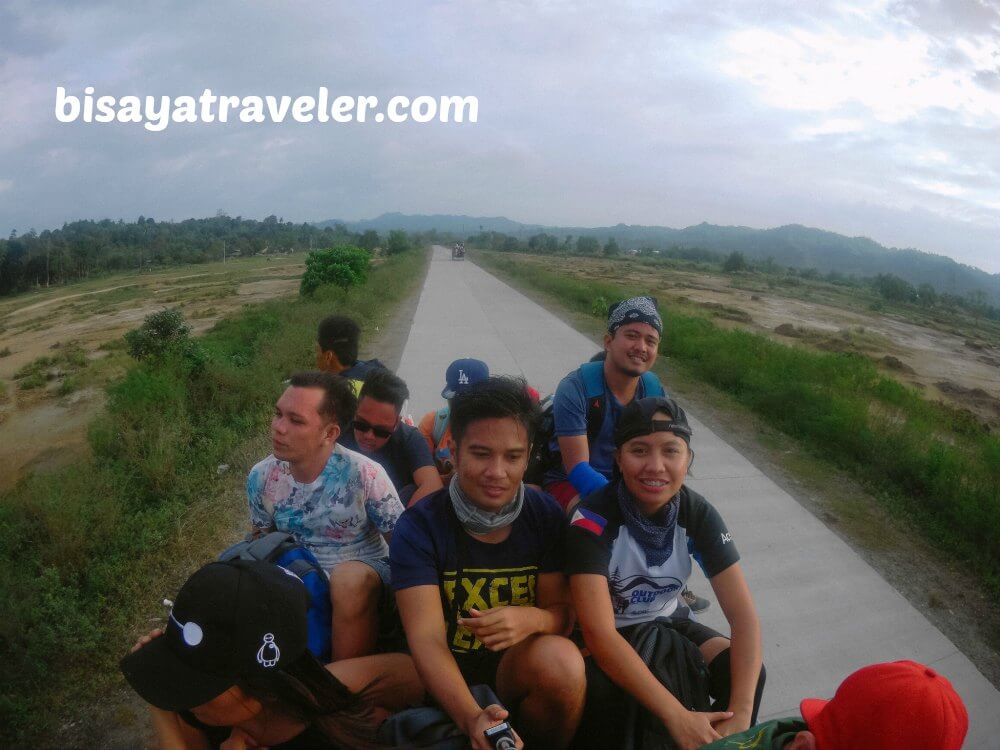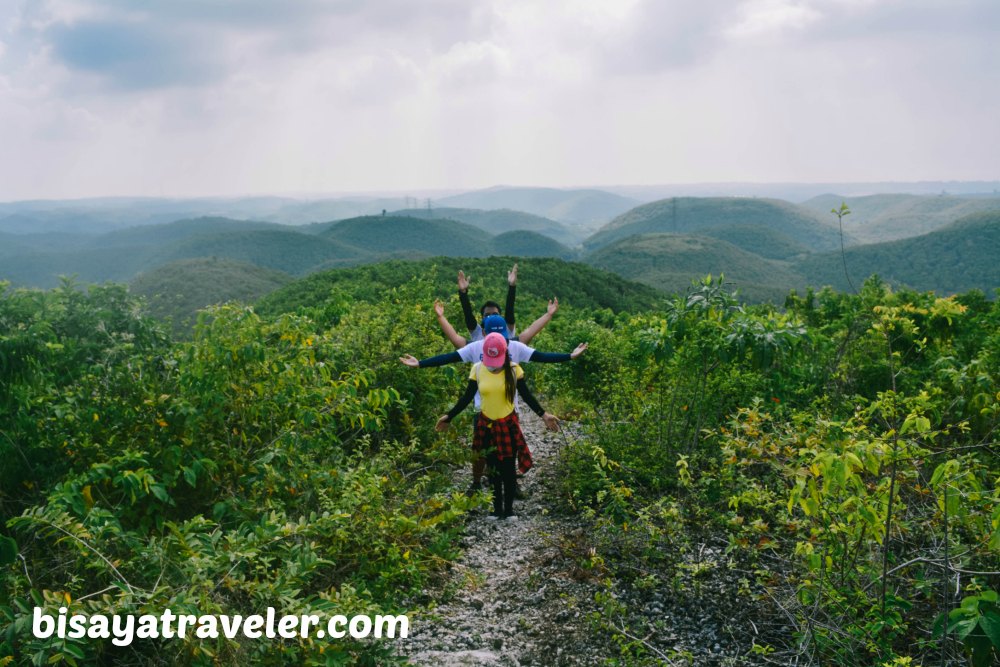 Although the team has some energetic legs adventurous souls, the thing that I truly like about Team Bang is our diversity. The way I see it, we have all walks of life in our team, from members of the LGBT community to brilliant teachers, engineers and digital nomads like me. We have different characters and personalities, and that to me is what makes us interesting. And it's our diversity and different points of view that allow us to solve problems, on the trail.
The future of Team Bang
My optimistic side is telling me that Team Bang, in the near future, will have more adventures in Cebu as well as major climbs across the Philippines.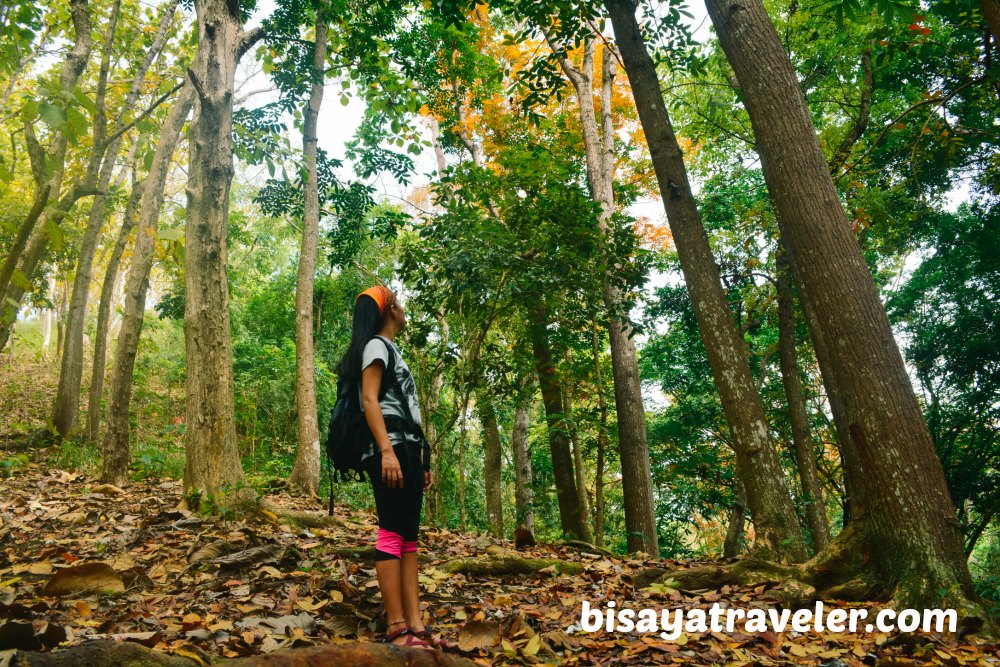 But, realistically speaking, I'm not really sure if this group of lifeaholics will last for years to come. In the words of the wise and old, "the only thing constant in life is change". Egos blowing up in monumental proportions, people seeking greener pastures and bad blood developing within members – all these things can put an abrupt end to our booming clique. As a matter fact, I can already sense some won't be around in the upcoming months, with members hopping to other groups and people getting busy with work.
But, it's perfectly fine, for me. The truth is, I'm not even sure if I can go on running the show, handling the travel planning duties for Team Bang. Remember, our fortunes can change, either for the better or worse, in the blink of an eye.
Hopefully, the remaining members will carry the torch and keep things rolling by defying societal expectations and uncovering the unseen beauty of the world. And as long as I'm breathing and the team needs me, I'll be around, ready and willing to be the beating heart of Team Bang.
The future of Team Bang isn't set on stone, and no one exactly knows where this oddly wonderful connection will go. But, in the meantime, I'll soak up every moment with them, and look back with fondness at a year full of surprises and genuine smiles.