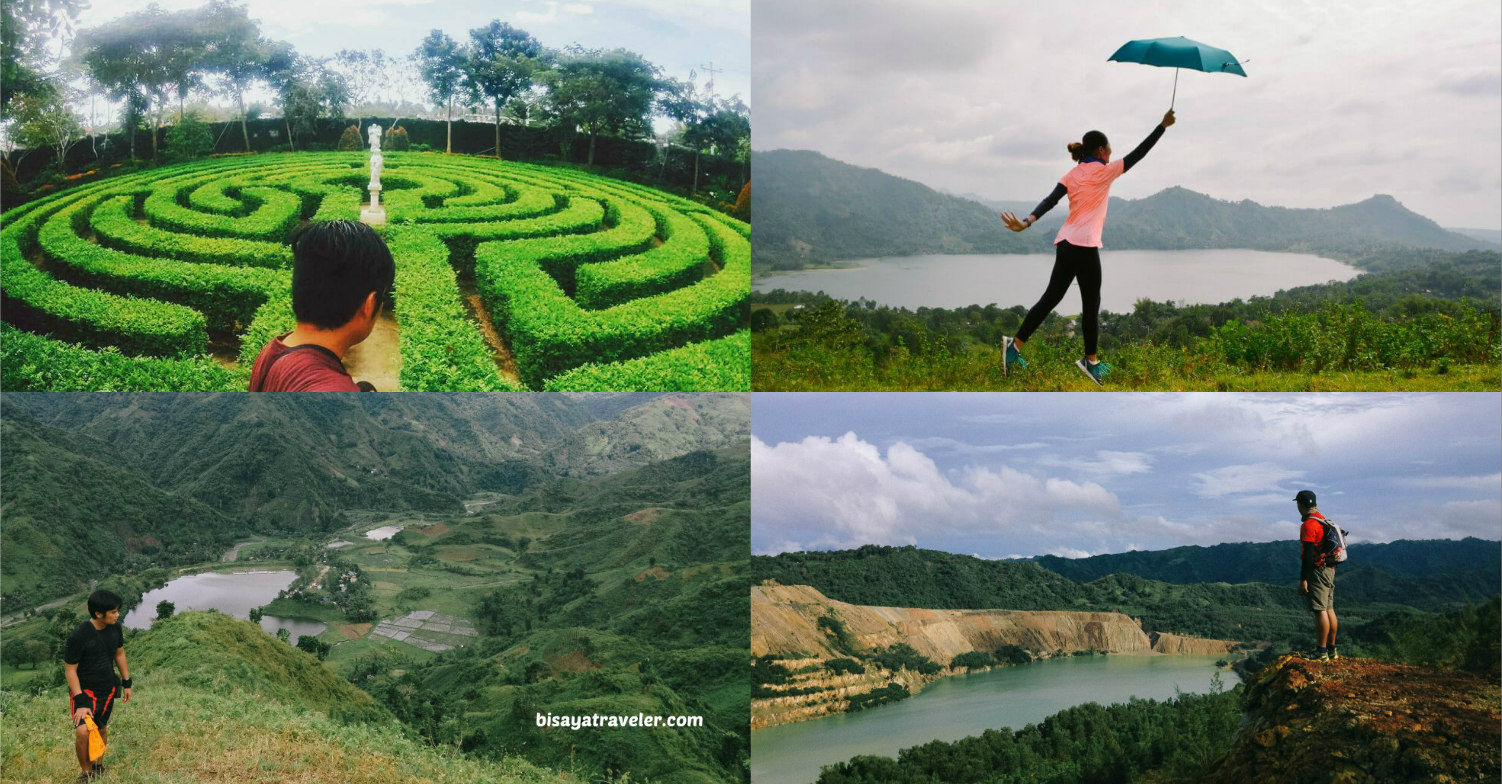 17 Amazingly Exciting Things To Do In Toledo, Cebu
My first visit to Toledo city is the embodiment of the saying "there's beauty in the unknown". A few years ago, nobody thought this city would turn into a booming adventure epicenter for travelers, nature lovers and thrill seekers. Heck, even locals and residents said that there aren't interesting and worthwhile things to do in Toledo. Truthfully, Toledo didn't even make it in my own Cebu travel wish list.
Even so, I decided to dive into the unknown, and explore the place they aptly nicknamed as "Copper City with a heart of gold".  And, guess what? After unleashing my inner explorer, I've discovered plenty of striking natural marvels as well as strange and wonderful man-made wonders in this city. With a little push and help from bloggers like yours truly, Toledo has now become a hotbed for intrepid adventurers who are looking for offbeat and exciting experiences in Cebu.
And, yes, it's not as popular as Badian, Dalaguete or Bantayan. But, with passionate locals promoting its treasures perpetually, it will soon give the best Cebu destinations a run for its money.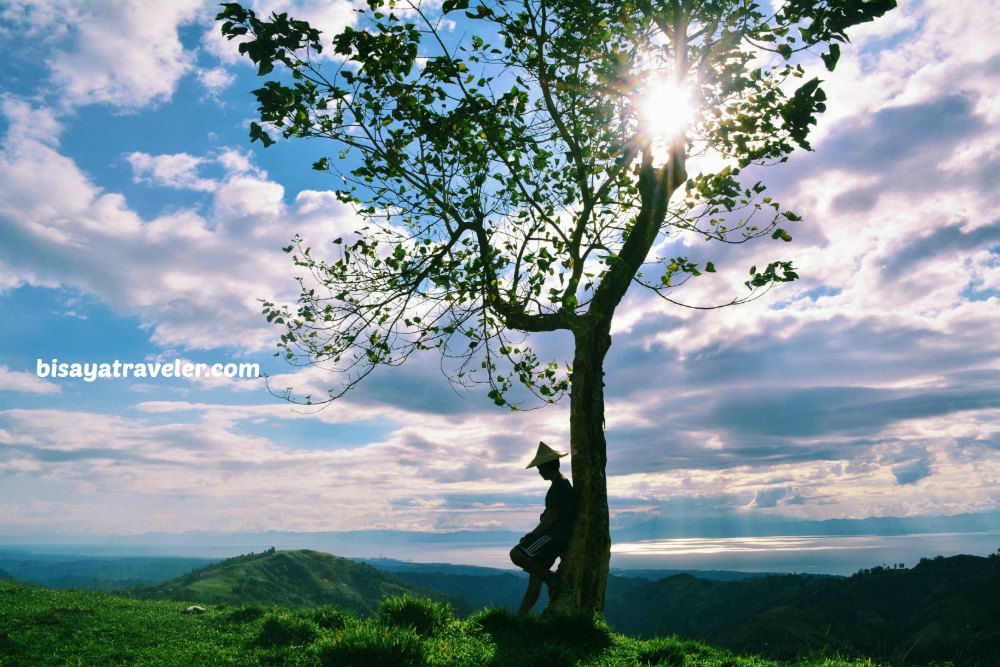 Headed to Copper City, but don't know what to do in Toledo? You might want to check out my personal list of things to do in Toledo, Cebu.
Fascinating attractions and things to do in Toledo
1. Be mesmerized by the Capilla Sata Ana Museum
A visit to Capilla Sata Ana should be on everyone's list of things to do in Toledo, Cebu. Famed for its picture-perfect garden, this Toledo attraction boasts a magnificent garden with elaborate sculptures and a visually appealing maze. As you step inside the museum, you'll also get to catch sight of a collection of hair-raising religious relics and exhibits, from Peruvian statues to 18th century Irish paintings. As a matter of fact, there are statues and relics of saints inside that believed to have an ability to grant all your wishes.
Having problems with your relationship? Desperate to find your so-called "Forever"? There's a statue inside the museum that might help you find your true love.
2. Swing by the Instagrammable Biga Pit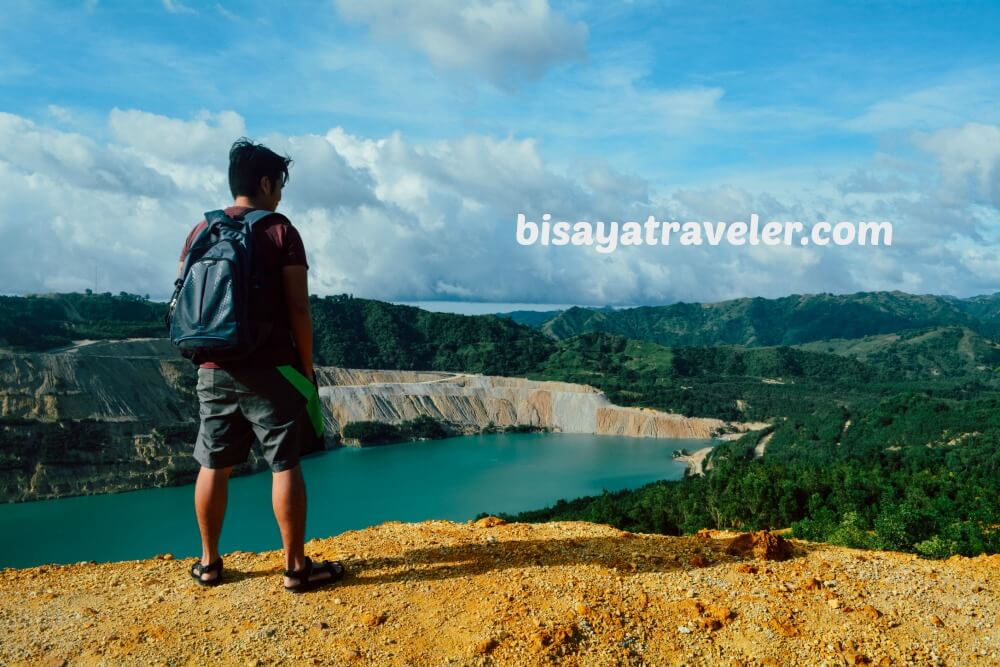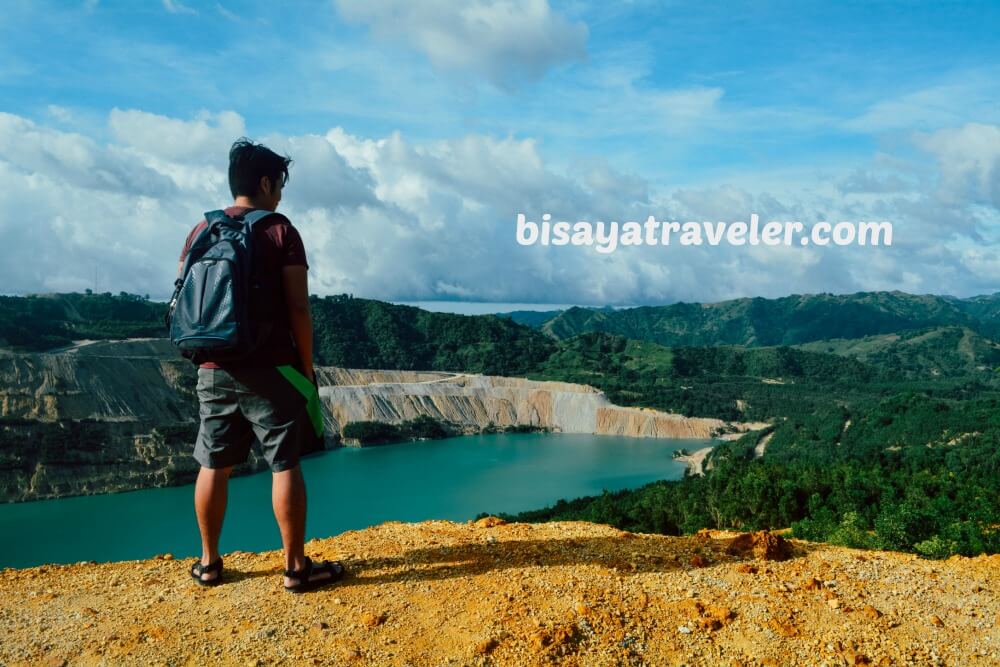 Biga Pit is, hands down, one of the most bizarrely beautiful attractions and things to do in Toledo, Cebu. Although technically it's a wasteland, it's surprisingly scenic and eye-catching, especially when viewed from afar.  With its rugged backdrop and striking blue toxic waters, Biga Pit will surely add more life and color to your Instagram account, making it one of the can't-miss things to do in Toledo for shutterbugs.
And by the way, my images of Biga Pit are just how it looks like in person. Unlike some folks, I don't like to heavily edit and Photoshop my pictures, for the sake of a ton of likes. F*ck, I don't even know how to use Photoshop.
3. Enjoy a cruise on Malubog Lake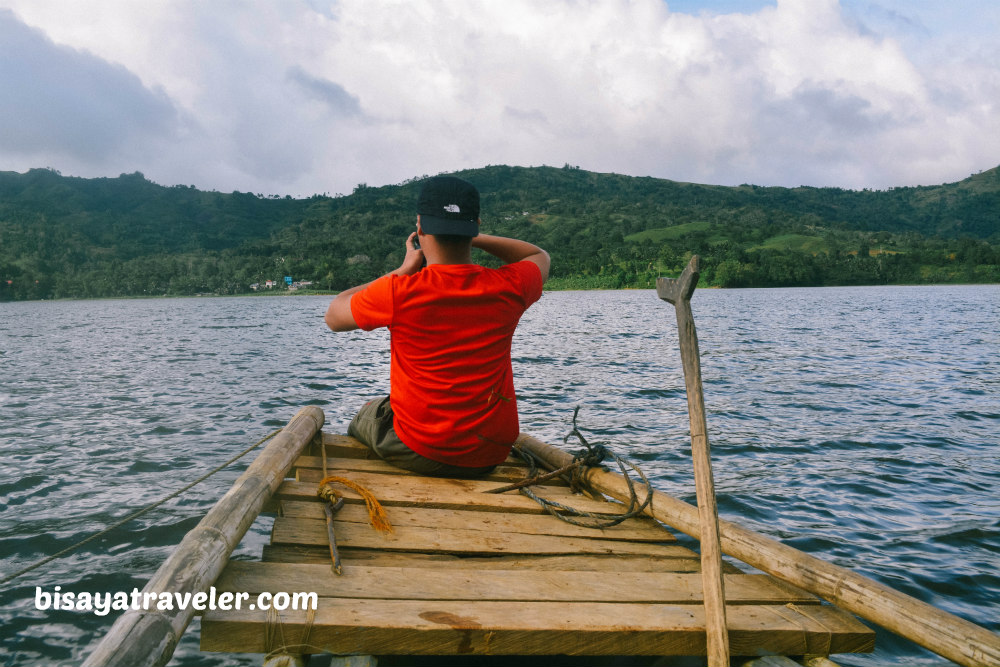 Malubog Lake opened up a whole lot of adventures and exciting things to do in Toledo, for me. Nestled in the highlands of the city, Malubog Lake enticed me and the rest of my old clique – Team Bang Cebu – to visit the remote Barangay General Climaco in Copper City. Ever since our first visit to Malubog Lake, we've, on a number of occasions, returned to this secluded part of Toledo, to experience a mishmash of fun-filled escapades.
And, there are a few ways to experience this lake in Toledo City. You can either get an up close of look it, or see it from a higher vantage point like Tagaytay Hill. But, in my book, the best way to experience is to take a cruise on it, and see the sights and other attractions on the other side.
4. See Malubog Falls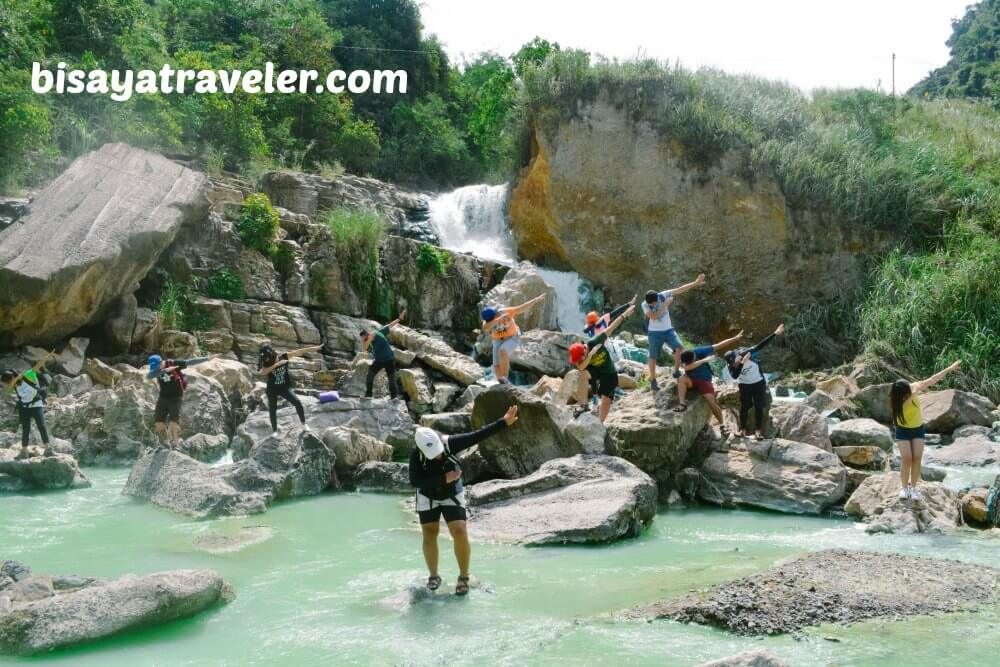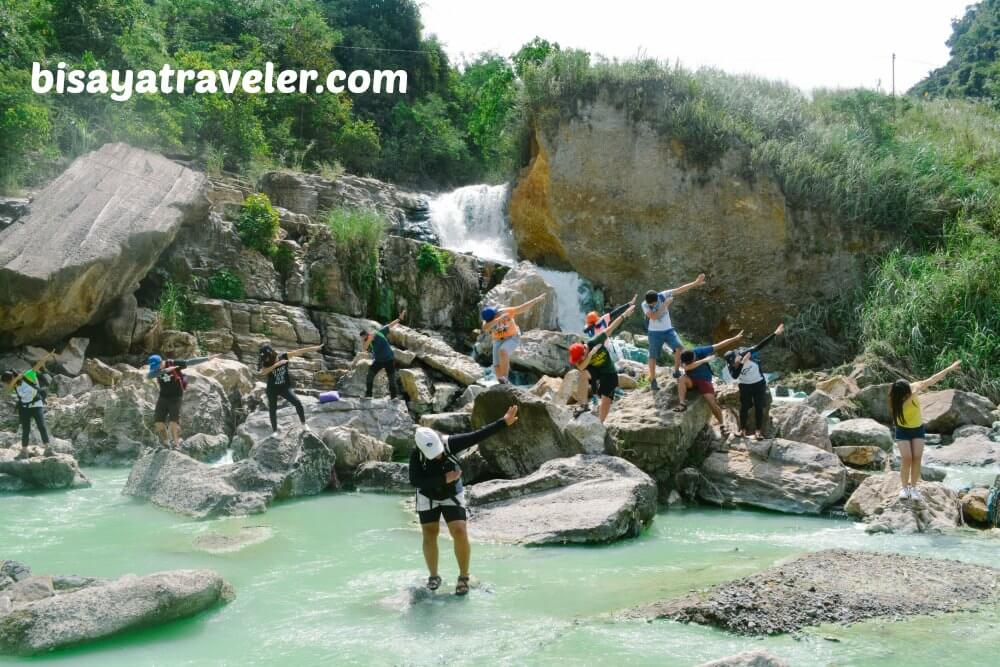 After your Malubog Lake cruise, make your way to the rugged and amazingly bluish Malubog Falls. There, you may spend as much time as you want snapping photos of its uniquely blue waters. Even better, you can climb to the top, and enjoy a different perspective of the lake and barangay.
Want to take a dip on its azure waters? I don't think that would be a great idea, though. As what my sources have told me, this cascade is somewhat connected to Biga Pit. So, unless you want to bathe in toxic waste or become a "Mutant Ninja Turtle", I suggest that avoid plunging on its water.
5. Check out Malubog Tunnel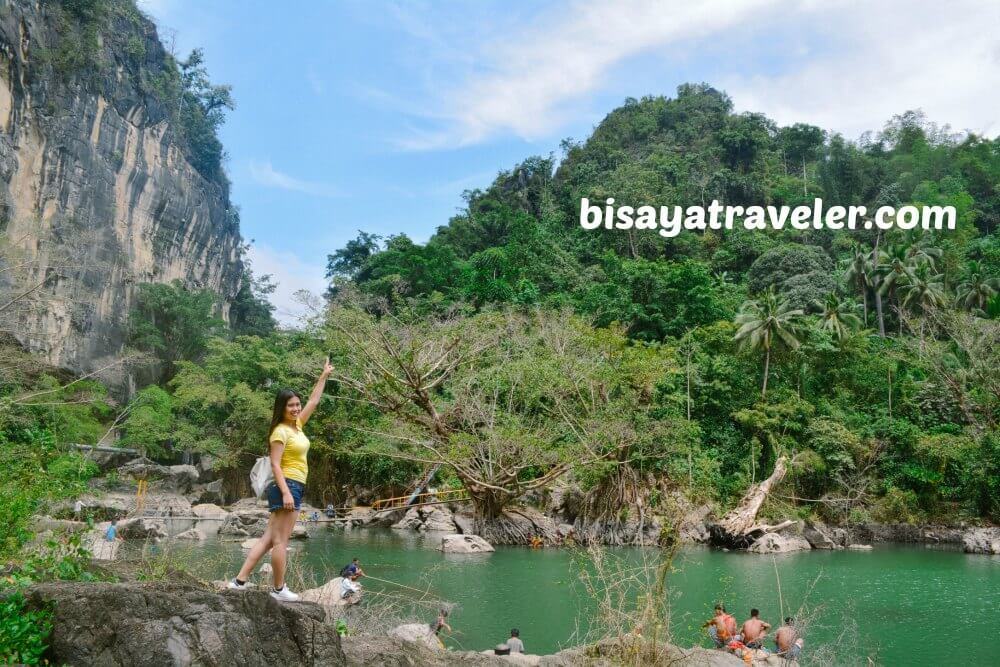 Malubog Tunnel was, no doubt, a fascinating surprise to our first exploration adventure in General Climaco. Not only does it feature a wonderfully creepy tunnel, but it also boasts a mini-Palawan backdrop on the other side. From its limestone cliffs to its green lagoon, this part of Casoy is filled with gorgeous sights. Unfortunately, the other side of the tunnel is now officially closed to the public for safety reasons. Still, you can hit the other side of the tunnel, if you're accompanied by a local in the area.
6. Admire the views from Tagaytay Hill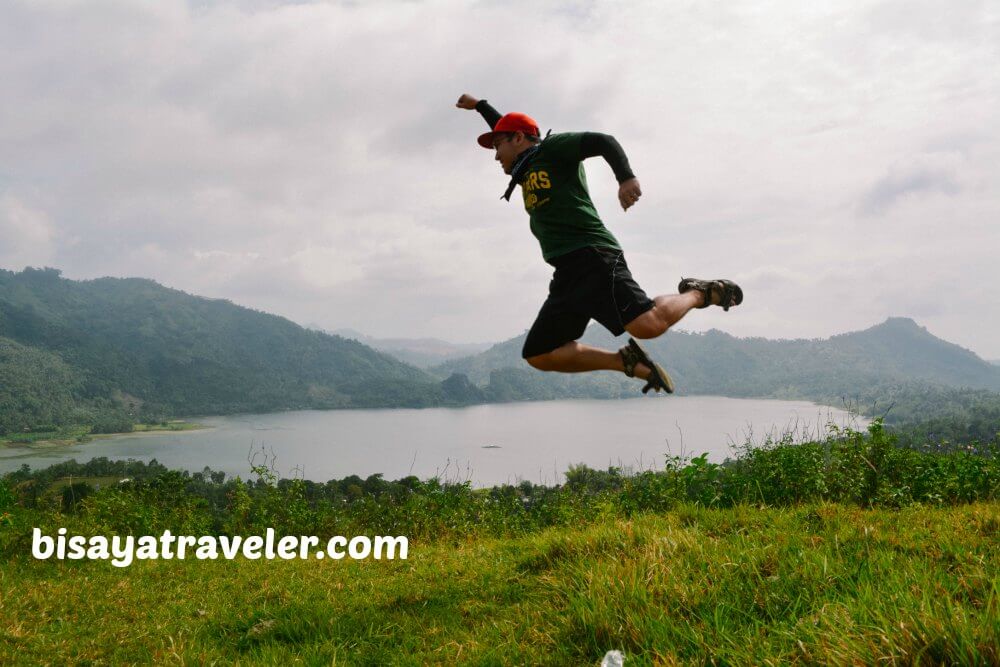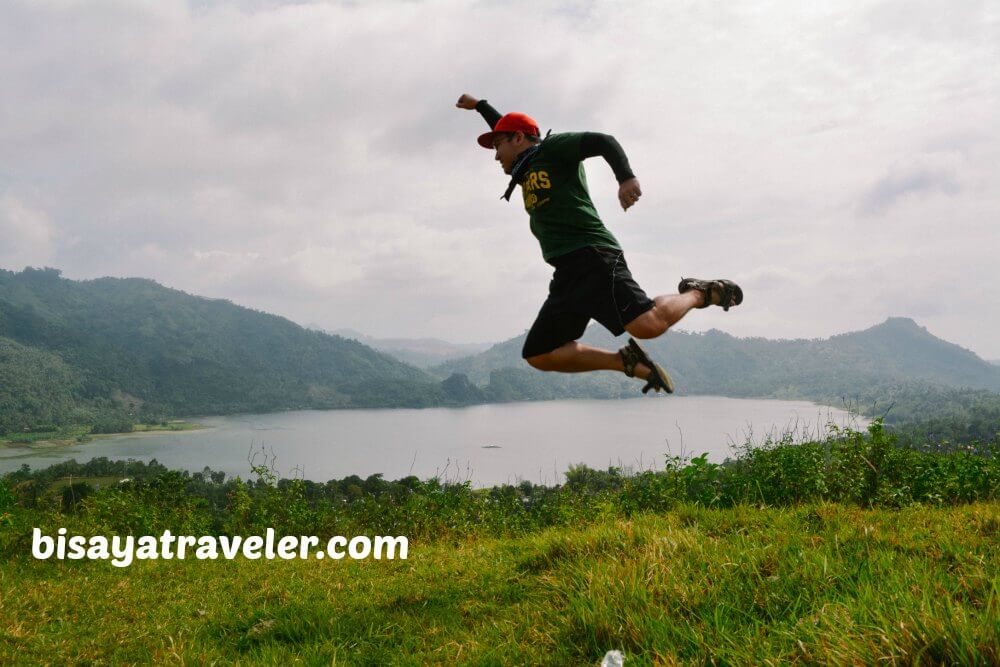 No list of the best things to do in Toledo is complete without the inclusion of Tagaytay Hill. Billed as one of Cebu's most underrated gems, Tagaytay Hill offers a striking panorama of Malubog Lake as well as its nearby hills and mountains. While it's not the highest point in the area, it still has awesome views that you'd surely love.
7. Experience a top-load jeepney ride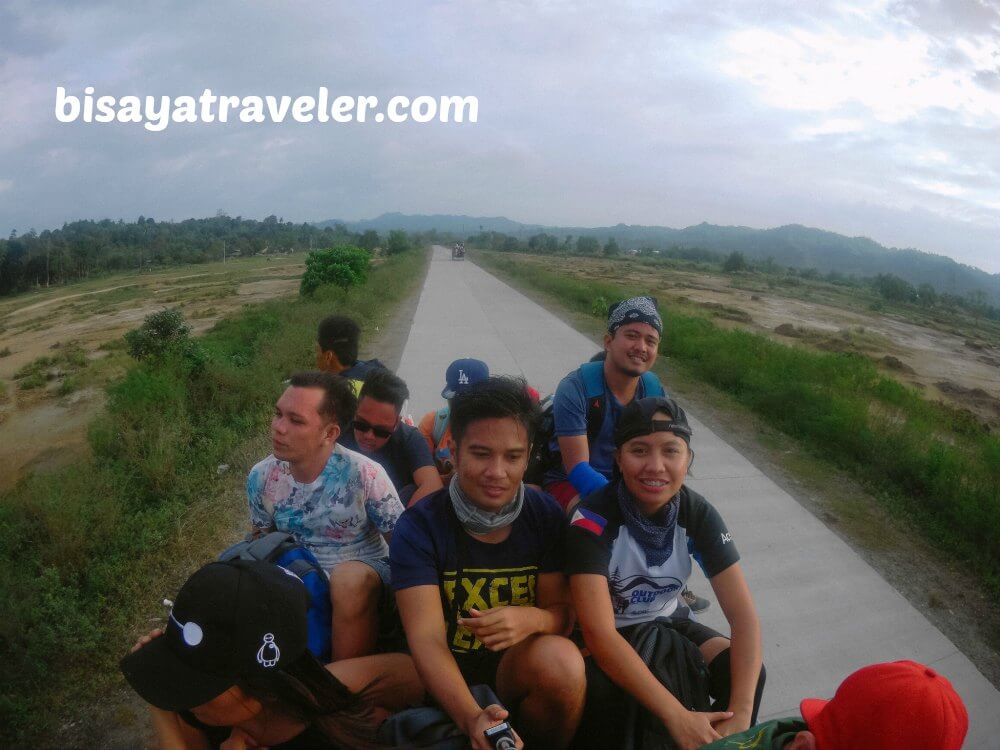 Think you need to travel all the way to Sagada, to experience a top-load jeepney ride? In Toledo City, there are jeepneys that offer top-load rides to youthful and adventurous travelers. Truth be told, the ride is bumpy, and it's going to be a bit painful on your back. But, nonetheless, you'll experience a thrilling ride as well as indulge on some unique countryside views of Toledo City.
8. Trek Manuto River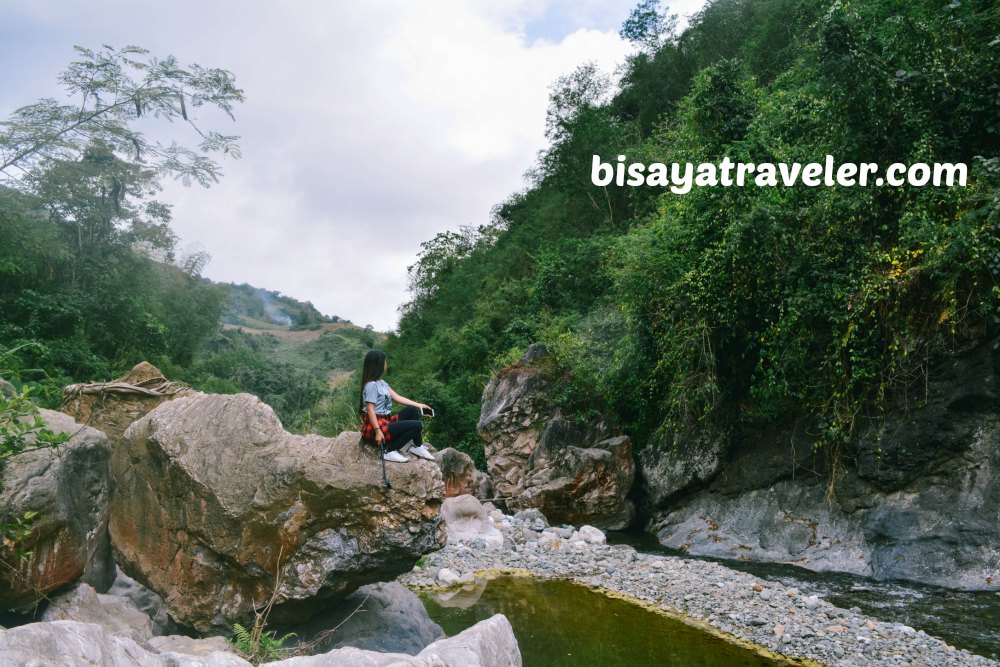 I didn't get to finish my first attempt to trek Manuto River since I had other things to do in Toledo on my itinerary. On the bright side, I still have a lifetime left to experience this one-of-a-kind outdoor adventure. With its humongous rock formations and raging waters, Manuto River makes a great spot for pictorials as well.
And, by the way, I did get to finish to trek Mantutu River recently.
9. Hike Mount New Bucao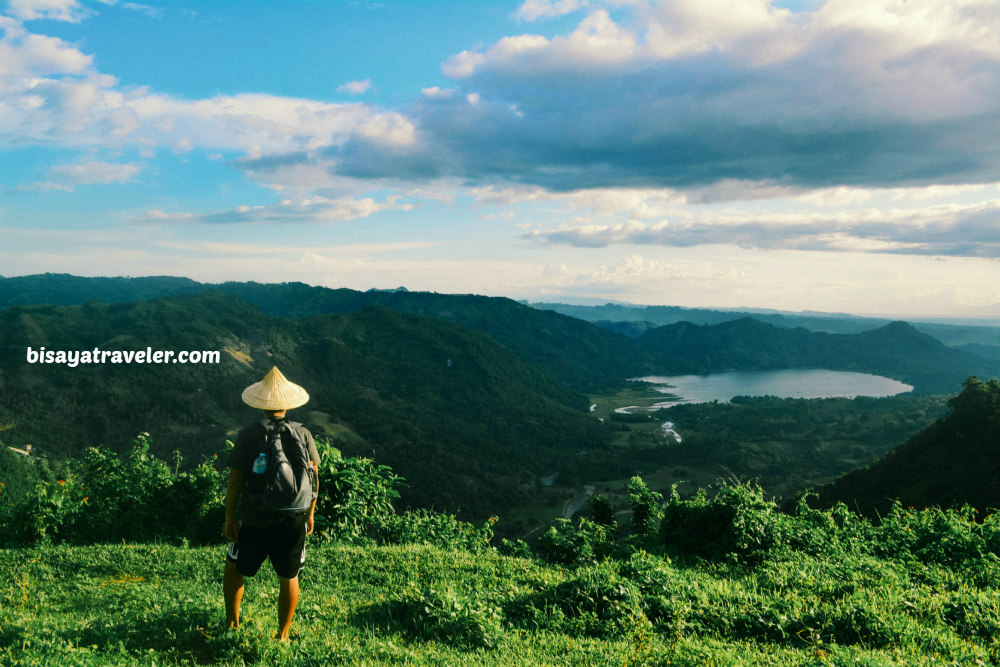 Whether you're a hardcore hiker or a casual sightseer, a visit to New Bucao is a must, when visiting Toledo. Praised for its beauty and landscapes, Mount New Bucao will enthrall you with its majestic sights. Even skeptics and cynics will fall in love with the view from this mountain in Toledo.
10. Cherish the sunset views from Mount Tagaytay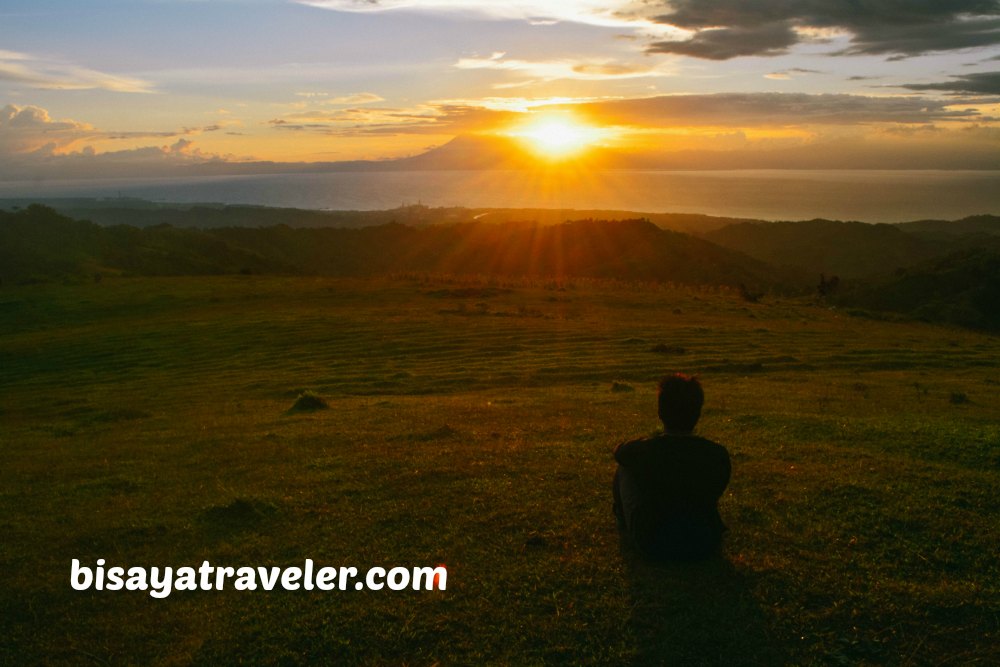 Want to see the best sunset view in the city? Then, make sure to include a late afternoon hike to Mount Tagaytay to your list of things to do in Toledo. With its dramatic sunset and refreshing mountain breeze, it's definitely a great place to chill and savor the moment. And, if Lady Luck is on your side, you can also get a good view of the towering Mount Kanlaon from this photogenic mountain in Casoy, Toledo City.
11. Climb Puting Bato
Looking for mind-blowing things to do in Toledo? Why not include climbing Puting Bato to your list of things to do in Toledo? Truthfully, its summit isn't quite far from the base – the Lutupan Bus stop or also known as "Landingan". Not to mention, the views from the top aren't as impressive as the ones from New Bucao or even Tagaytay Hill. Even so, it offers a heart-pumping adventure, thanks to a treacherous trail and a 90-degree vertical wall.
Just be extra careful, when climbing Puting Bato in Toledo, Cebu. One false here, and you can get seriously injured.
12. Hike Udlom Peak
I totally love Udlom Peak. As you visit this peak, you'll get to see Mount Tagaytay, Malubog Lake and Toledo City, from a bird's perspective. Furthermore, it's less crowded, as compared to other attractions and things to do in Toledo.
13. Scale Mount Makatol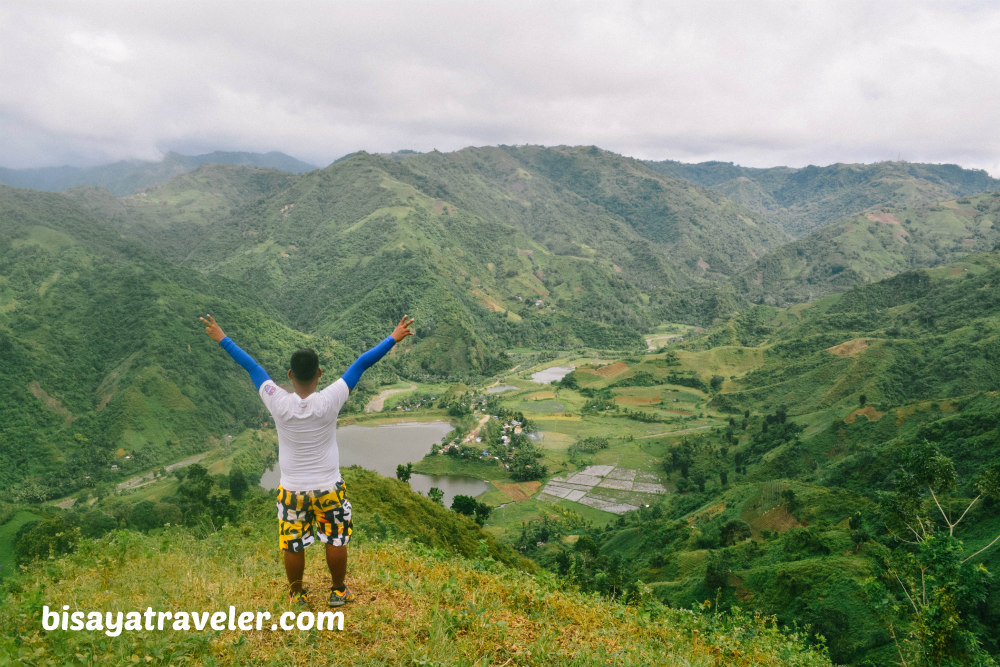 Mount Makatol is, as far as I'm concerned, the most beautiful mountain in Toledo. Tucked away in a remote part of the city, Mount Makatol will sweep you away into bliss with its soothing mountainous scenery and outstanding bird's eye views. Secluded and laid-back, it's literally free from tourists, meaning hiking it is one of the top things to do in Toledo for hikers and travelers who aren't fond of mainstream attractions.
14. Check out the unnamed waterfalls of Tilings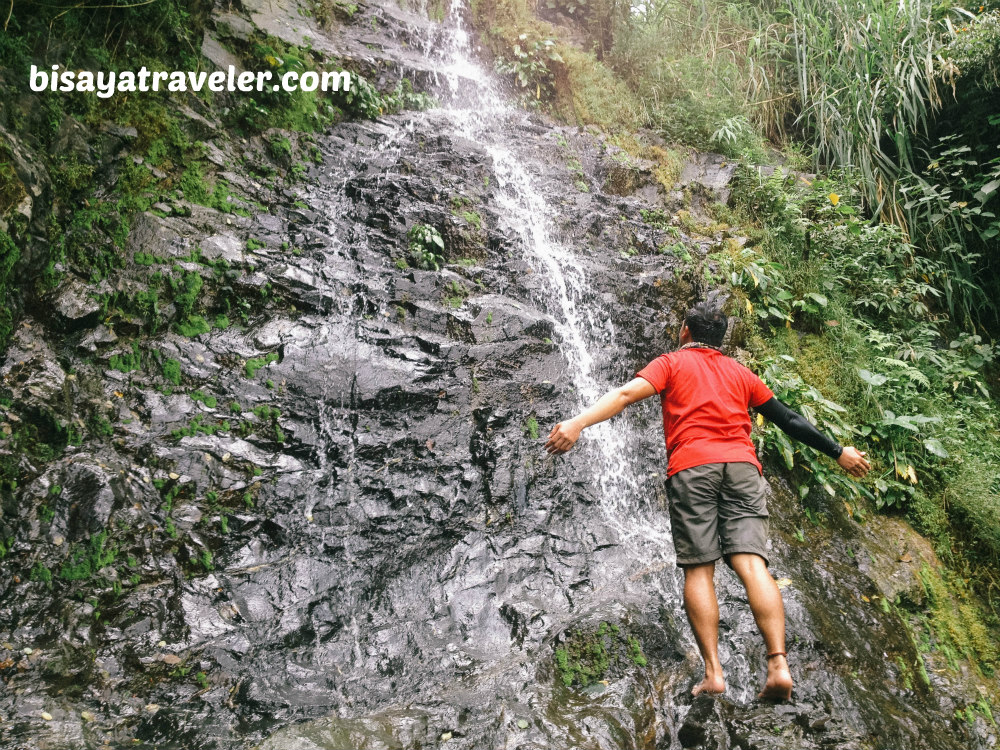 Itching for unusual things to do in Toledo? Once you've conquered Mount Makatol, head down to Tilings and explore some of its fascinating unnamed waterfalls. As far as I can remember, there are more than 10 unnamed waterfalls in this side of Toledo, Cebu.
15. Explore Lapos-Lapos Cave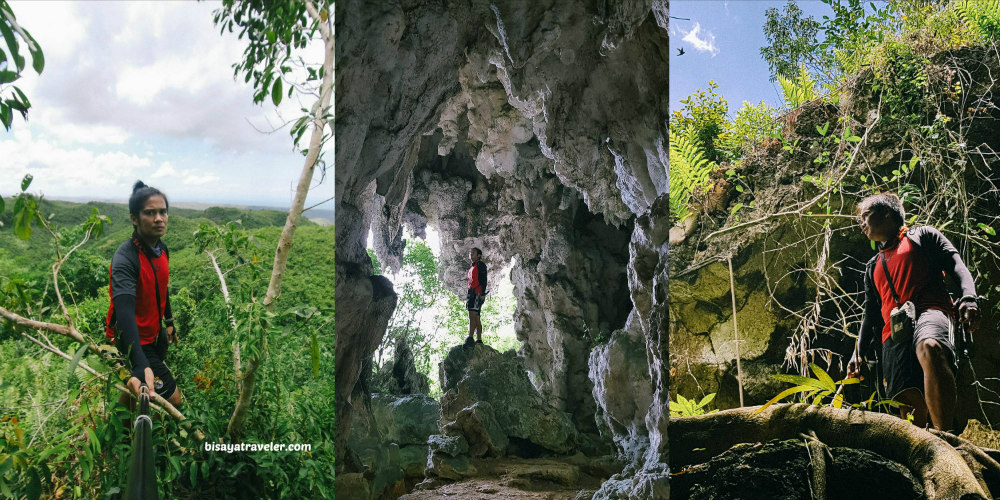 Lapos-Lapos Cave is one of my recently discovered sites and things to do in Toledo. Set perfectly inside a mountain in Toledo, this cavern has lovely chambers with wondrous rock formations and features. What's more, it has a breathtaking cliff with impressive overlooking views of Toledo and its neighboring town.
A word of advice, try to climb the cliff before sunset. Trust me, the sunset views here are nothing short of glorious.
16.  Visit Lake Bensis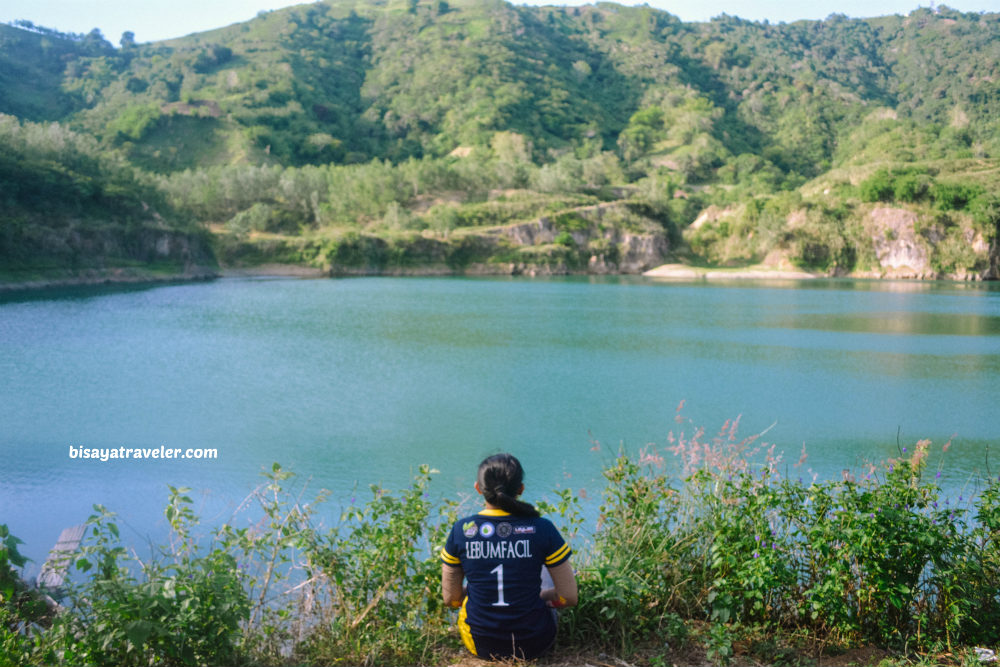 With its tranquil feel and gorgeous waters, a visit to Lake Bensis should be on your personal list of things to do in Toledo, Cebu. For a memorable experience, spend a night camping nearby the picture-perfect and laid-back lake.
17. Hike Guinkamote Peak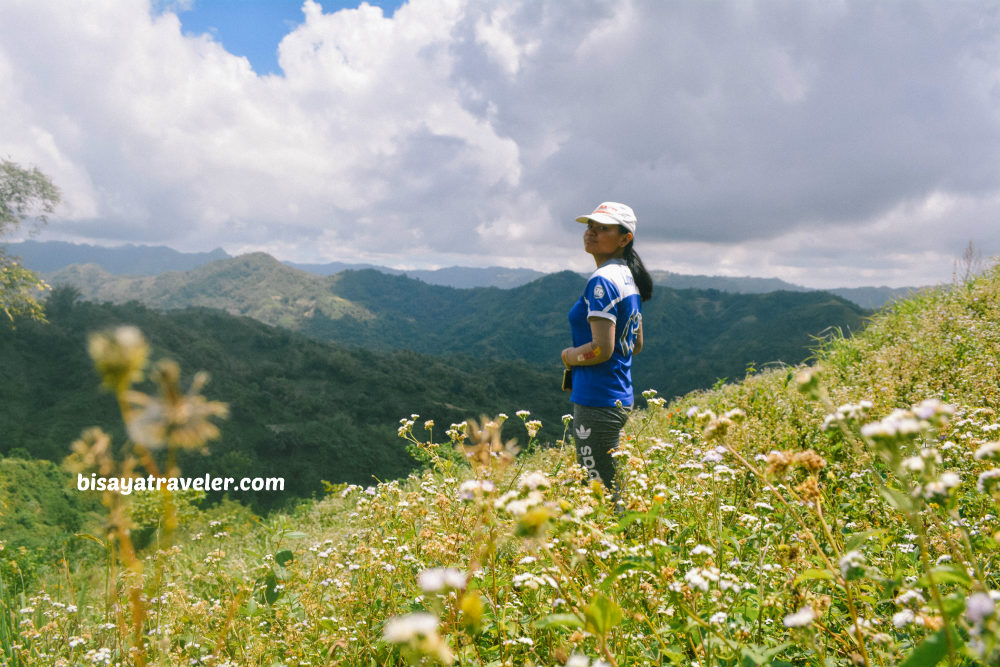 Sure, it's not as popular as Mount Tagaytay or Mount New Bucao. But, believe me, the views in this part of Toledo are nothing short of breathtaking. And, you can enjoy it without spending a dime as well.
There are tons of other incredibly fun things to do in Toledo that I have yet to experience in person. After all, I'm not from Toledo, and there are still dozens of spots in the city that I haven't been to. Fortunately, I have friends like Beth and RJ who always share insights and tips on newly discovered gems within the city. And, if you have some nuggets of info on beautiful places in Toledo, feel free to send a DM on my personal or blog Facebook page. Cheers!