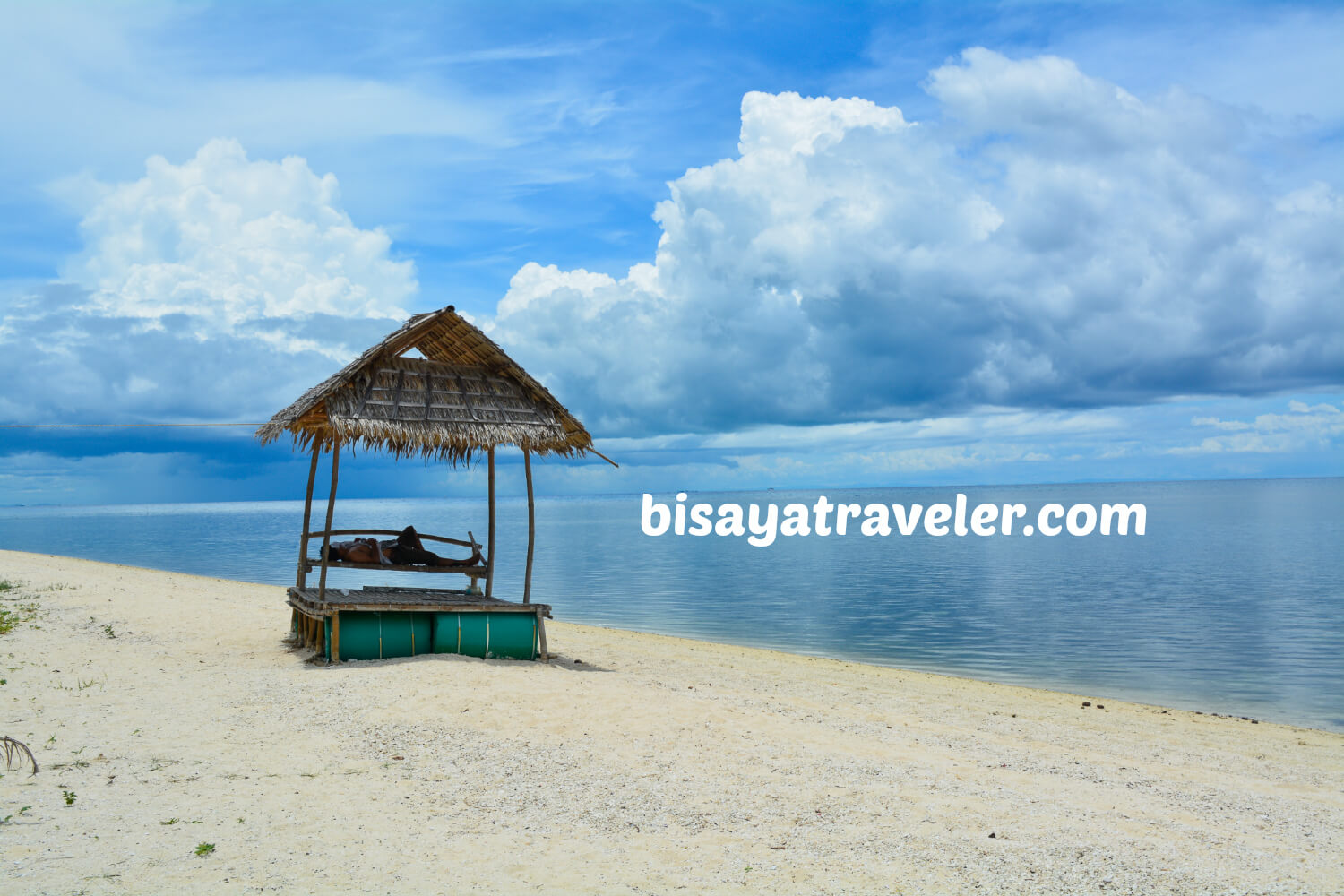 Canigao Island: A Splendid Tropical Idyll In Matalom, Leyte
My life as an adventurer has been, for the past couple of months, a series of hikes and nature trips. From the unforgettable trek in Badian to my casual hikes in Buhisan, these recent outdoor trips have been nothing short of amazing and spectacular. And yet, for all the fun and excitement I've had with my recent hikes, I was still yearning for a healthy dose of Vitamin Sea. Luckily for me, I was treated by my girlfriend, Rabbie, and her sister, Ruby, to a sweet tropical escape on Canigao Island last weekend. To make things even better, we were accompanied by their humorous cousin, Noel, who guided us to this sweet little tropical haven.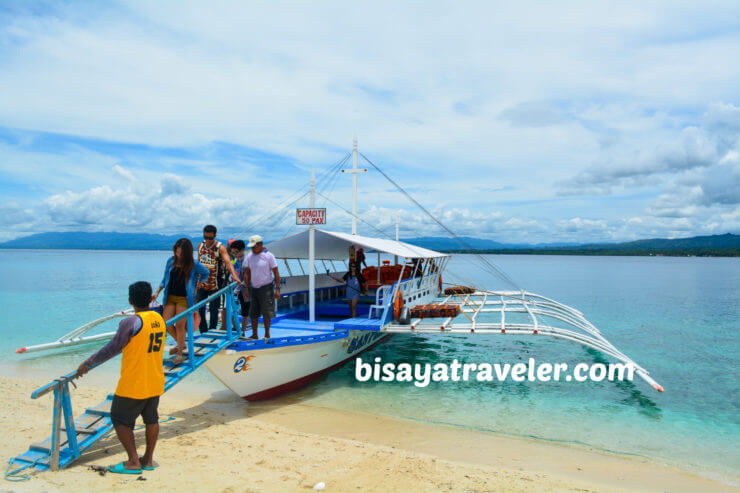 Our Canigao Island adventure
Our weekend trip to Canigao Island kicked off with a motorbike ride from their hometown, Manhilo in Maasin City. Along the way on the highway, I saw some verdant landscapes and eye-catching rice paddies that gave me an urge to snap a ton of photographs. But since we were a bit late on our schedule, I didn't get a chance to take pictures of Leyte's mesmerizing highway scenery.
As I was riding on Noel's motorbike, I couldn't help, but wonder what Canigao Island looks like. It was, after all, an impromptu trip, and I've really never heard much of the island, prior to our visit.
After more than 30 minutes of riding a motorbike, we finally arrived at the pier going to the island of Canigao at 10:00 am. From there, we bought tickets for the entrance and boat ride heading to the island.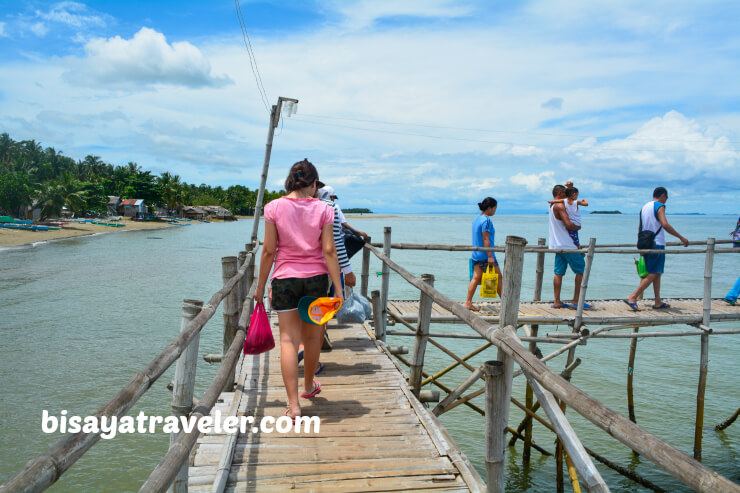 With so my tourists joining us on our boat ride, I was at first rather skeptical about this place. As a matter of fact, I thought Canigao was one of those overrated island destinations, dotted with selfie junkies. But as always, I just imagined all the beautiful possibilities and the brighter experiences waiting for us in our destination.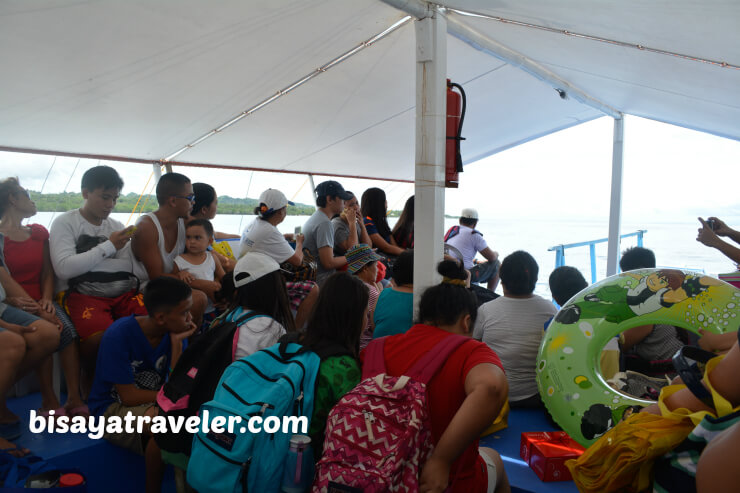 As for the boat ride, it was pretty short and smooth. I've been through many perilous journeys across deep seas, and our ride to Canigao was by no means one of them.
The moment we arrived on Canigao, I was awestruck by its pristine powdery white sands and gorgeous crystal clear turquoise waters. While people from our boat we're making their way to the island's entrance, I was stuck in the shoreline snapping countless of photos of its magnificent natural beauty.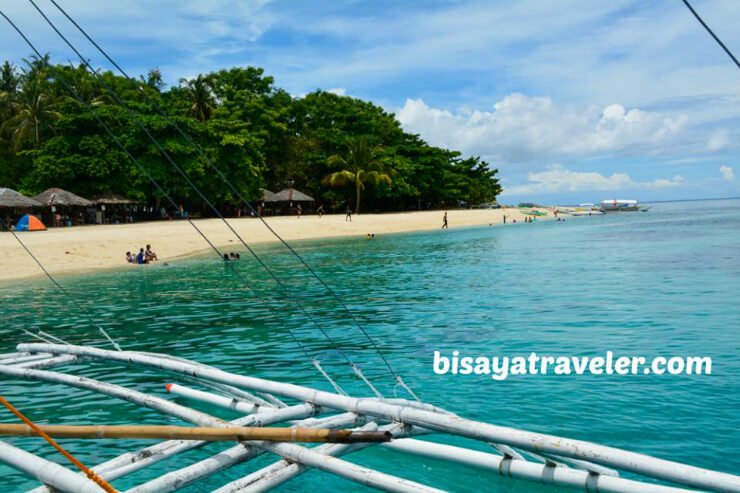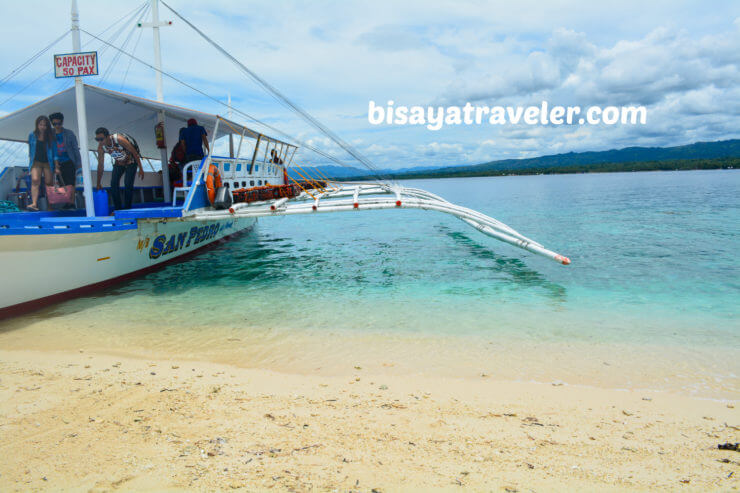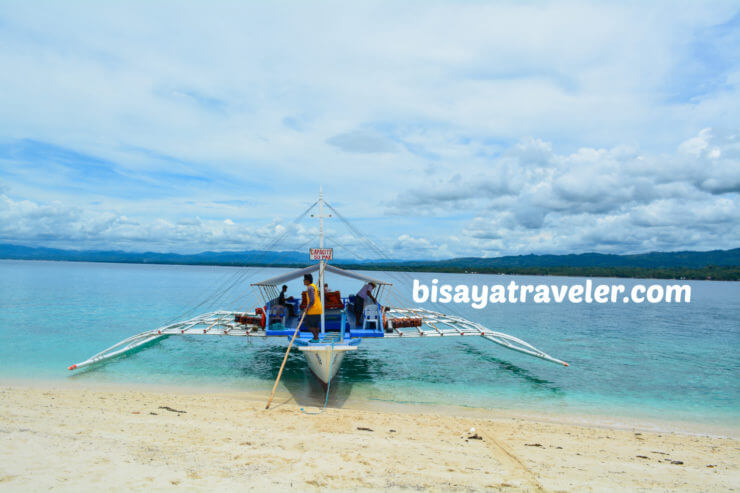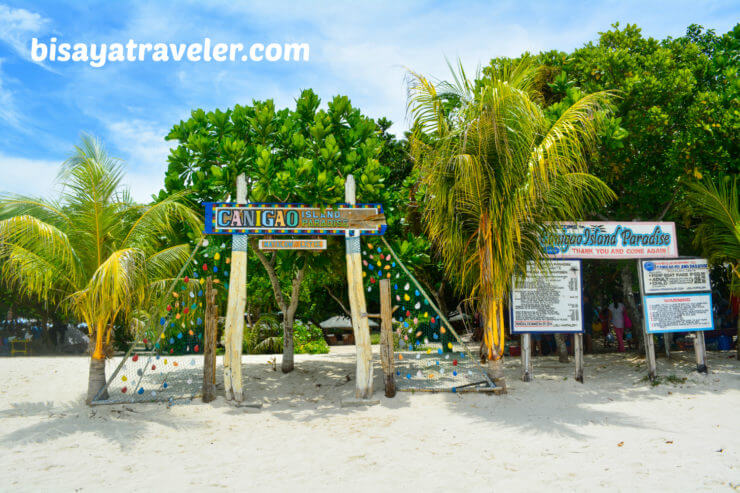 Afterwards, I went to our table and ate my lunch together with Rabbie. As I was munching on my food, I noticed that the island wasn't as crowded as I expected it was going to be. Yes, it was a little noisy, but it's nowhere as congested as Boracay, Balicasag Island or Pandanon Island. Not to mention, the island has a handful quiet spots wherein you'll feel like you have the whole island all for yourself.
Then, I roamed around the island, in hopes for some great snaps. As I wandered around Canigao, I discovered a quite few nice treats, including a mini-sand bar, an overlooking cottage, interesting rock formations, an old lighthouse as well as a plethora of verdant flora. There were cute birds on Canigao Island as well, chirping melodiously.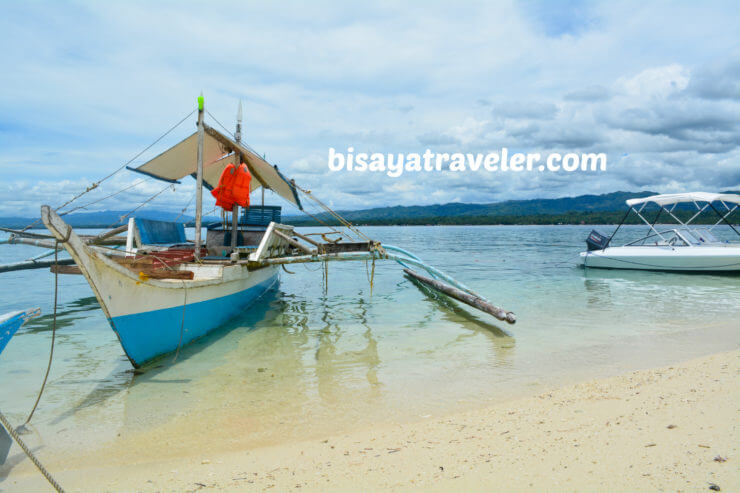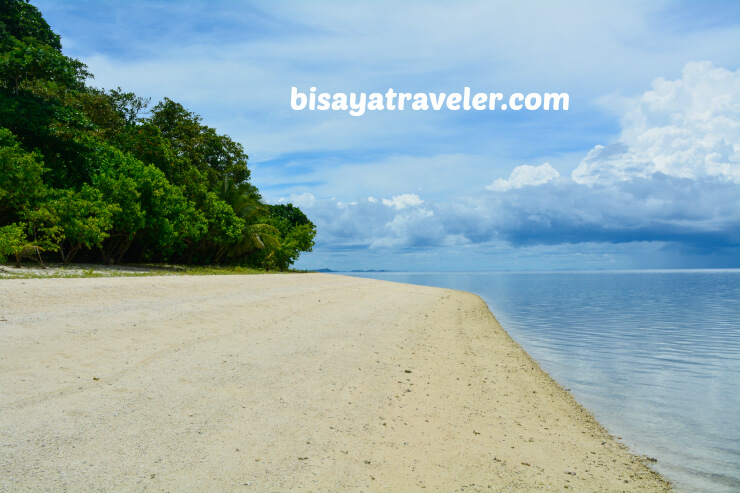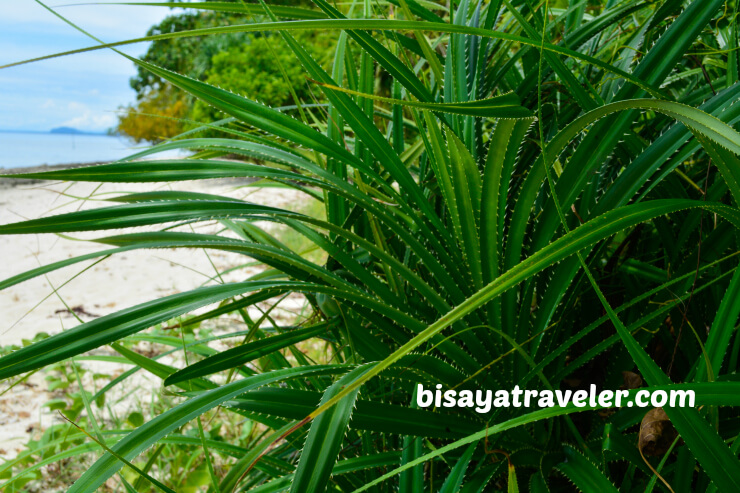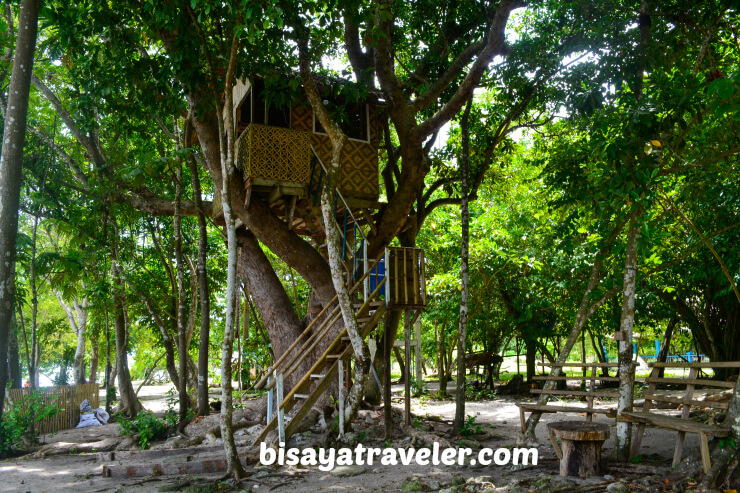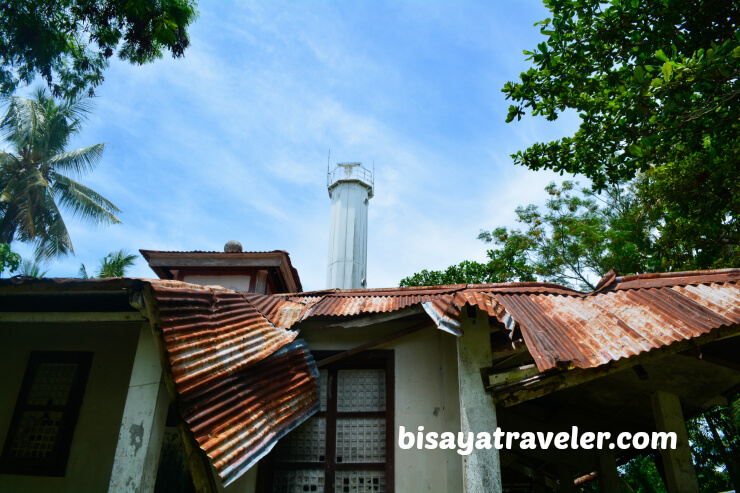 Once I've finished roaming the island, me and Rabbie went to the swimming area to take a plunge on its beautiful water. But, after a few minutes of playfully swimming around, I accidentally stepped on a sea urchin.
So, I took a breather for around 10 minutes, while Rabbie removed the spines on my right foot. And like a mighty Spartan warrior, I stood up and walked around as if nothing happened, although it did sting.
Later on, we went to the island's tiny market to check out the products they were offering. Surprisingly, the rates for their seafood and beverage are very affordable.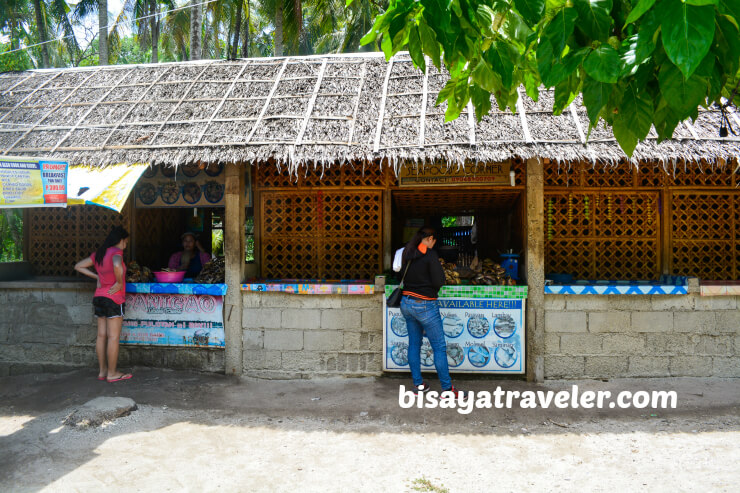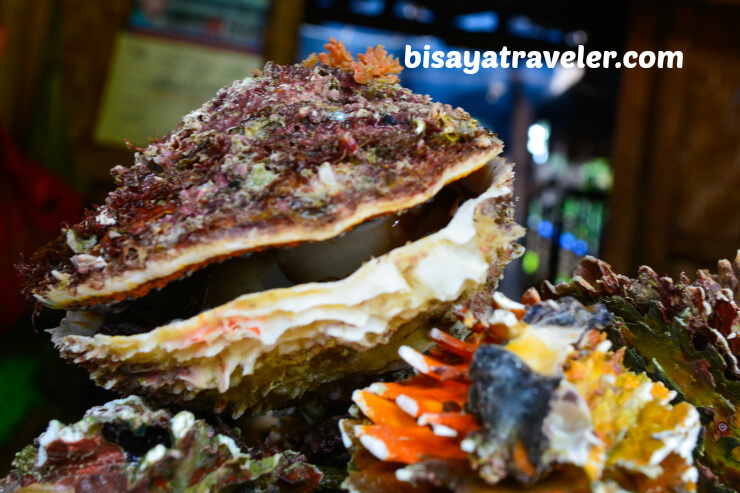 We bought some seafood, and went back to our table to eat (again).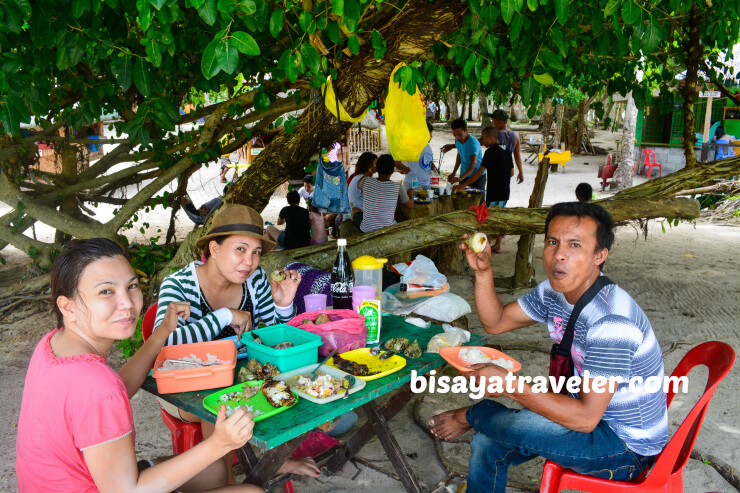 With our stomachs full, I, Ruby and Rabbie went for a stroll around the island, for photo-ops as well as to catch some marvelous sights.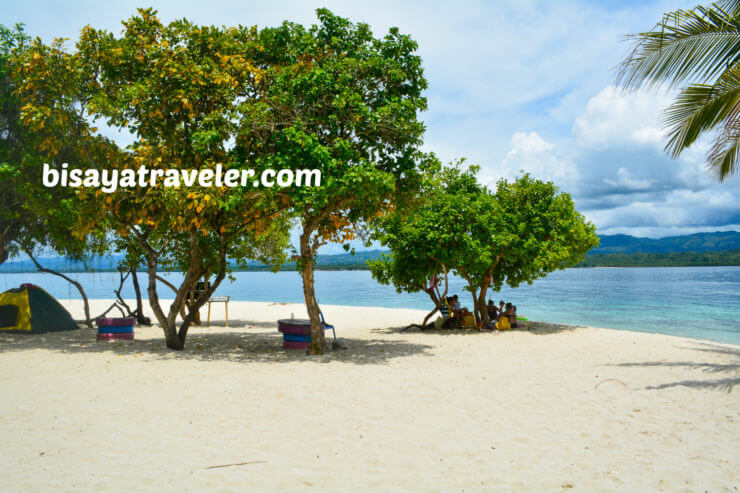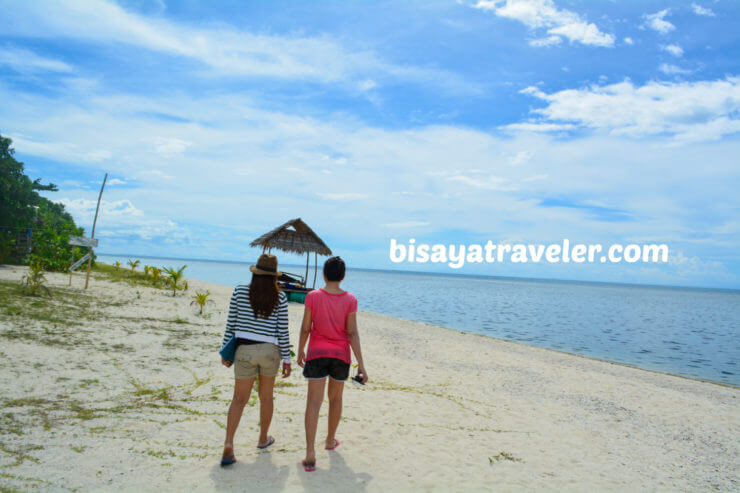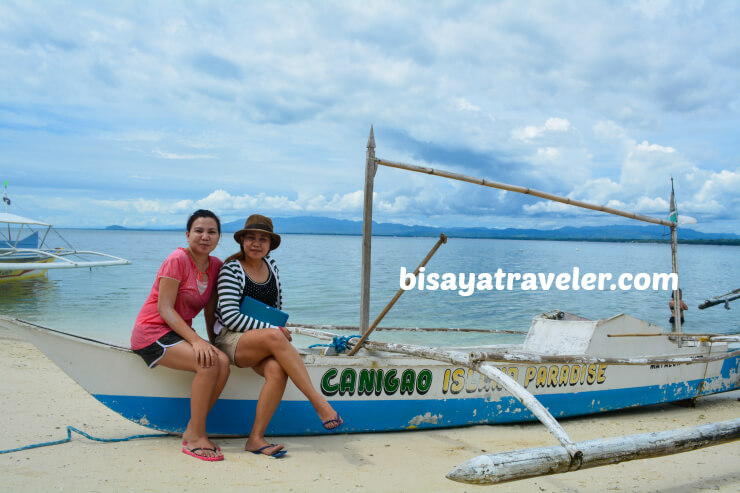 Of course, we went back to the water, to get my dose of Vitamin Sea and cap off our wonderful trip.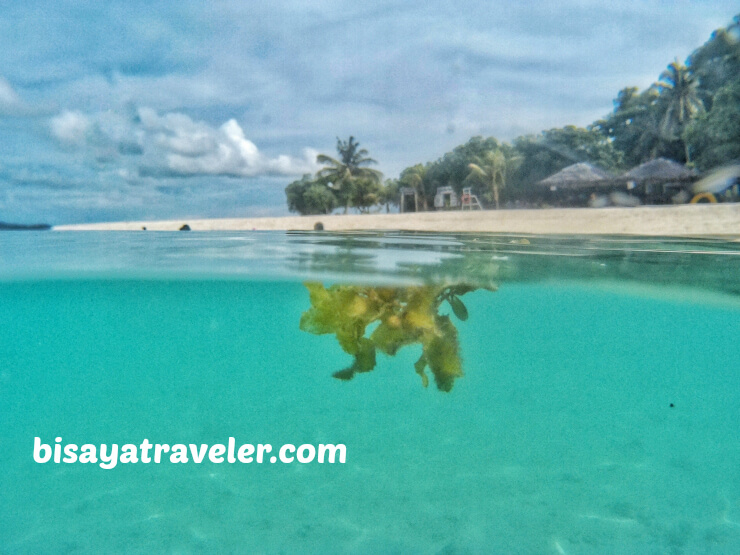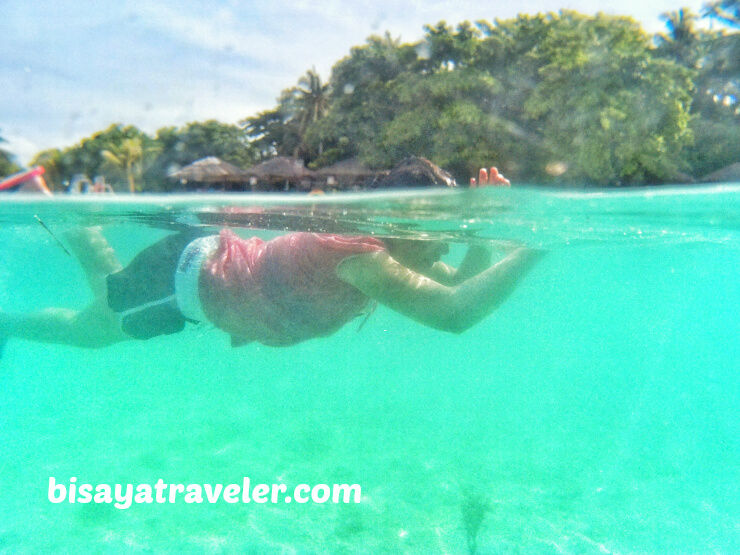 We, then, packed our bags, and took a boat ride back to the pier in Matalom at around 4:00 pm.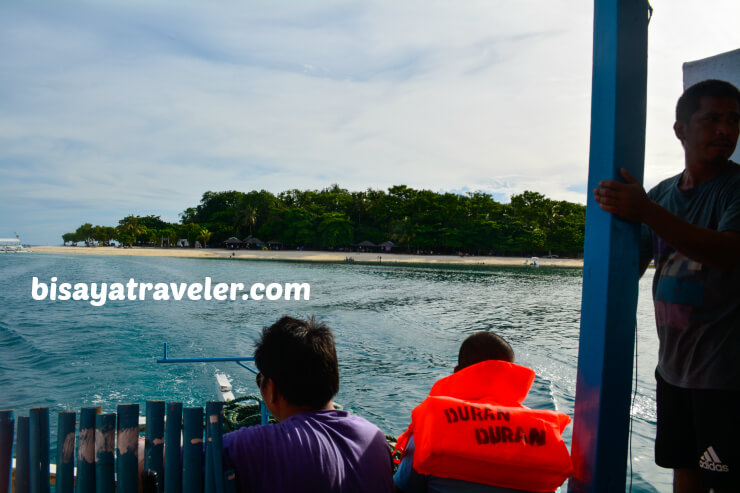 How to get there:
To get there, you may either travel to Ormoc or Tacloban. Once there, hop on a van headed to the city of Maasin in Southern Leyte. Just don't forget to tell the drive to drop you off at the municipal plaza of Matalom, Travel time is 3 to 4 hours, and fare costs around 150 to 500 PHP.
For those traveling from Cebu, you may go to Bato or Maasin city, and take a jeepney ride that will take you to Matalom's plaza (travel time about an hour, and fare is around is 30 to 40 PHP). Upon your arrival, ask the locals for directions to get to the pier that will take you to Canigao Island.
Fees
Our trip to Canigao Island was amazingly affordable. It only costs us 480 PHP and that already includes the table (100 PHP), back-and-forth boat rides (60 PHP per person) and entrance fee to the island (35 PHP). There are cottages available on the island too, for 500 PHP for day use and 700 PHP for overnight use. But, if you're on a tight budget, you may set up a tent or a mat on the lovely sands of Canigao Island for free.