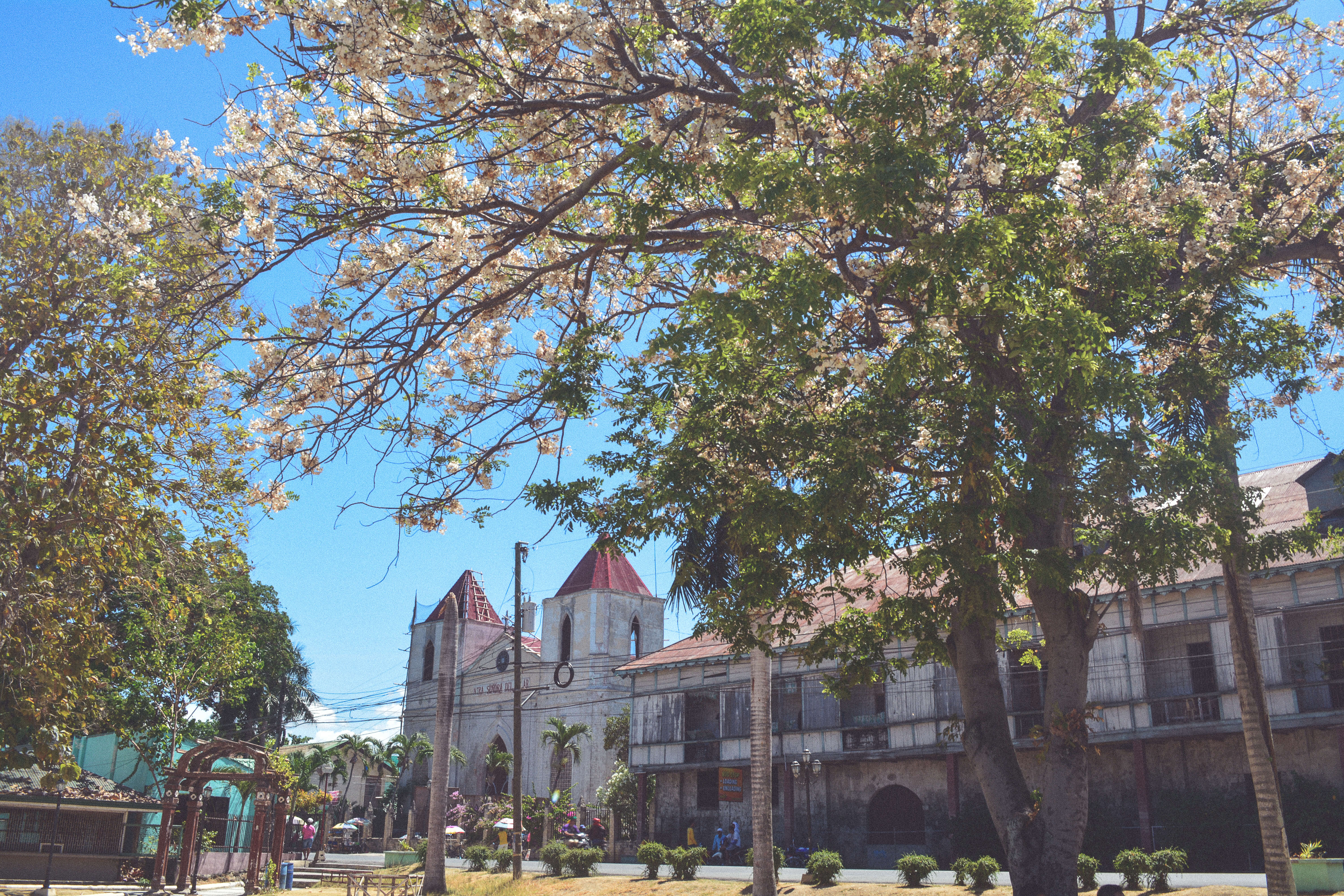 Cherry Blossom In Sibonga: A Taste Of Japan In Cebu
Ever dreamt of traveling to the "Land of the Rising Sun" to catch sight of its famed and striking cherry blossom? Well, guess what? You don't have to travel as far as Tokyo or Kyoto, and spend a fortune, just to lay eyes on Japan's eye-catching national flower. As a matter of fact, all you need to do is see a real cherry blossom in Cebu is to take a 2-hour bus ride from the city's South Terminal Bus and make a stop to the town plaza of Sibonga.
Just recently, me, my girlfriend, and the rest of my family went to Sibonga's cherry blossom, after a visit to Simala Shrine. I've heard quite a lot about this booming sakura, so we decided to take a close look at it.
And to be honest, I never thought a cherry blossom would ever grow in Philippine soil. I'm no expert, when it comes to botany, and I don't have a green thumb, but from my understanding, these trees don't grow on tropical lands. As far as I know, sakura trees flourish only on places with chilly temperatures, like Japan, United States, Canada, Korea, China, West Siberia and Europe.
Yet, surprisingly, here I was, standing in front of a sakura tree in Cebu, and snapping photos of its light and slightly pinkish blooms. Admittedly, it wasn't the most breathtaking thing I saw on that day, but it was still a pretty sight to behold.  Plus, the plaza has a rustic feel and old charm to make the tree even more dazzling.
How to get there
I usually travel with a car together with my family, whenever I go to Sibonga. As far as I'm concerned, it is the best and most convenient way to get there. But alternatively, you may also commute by hopping on a bus bound for Bato-Oslob from the South Bus Terminal in Cebu. Just don't forget to ask the driver or conductor to drop you off at the Sibonga Plaza. Fare costs around 50 to 80 PHP per person.
Things I discovered about Sibonga's cherry blossom
I talked to a few locals within the area, to know more about this tree. I did, of course, made some interesting discoveries regarding this cherry blossom, such as its history, and its appeal to the tourists.
Sibonga's lovely cherry blossom, as the locals have said, was planted by the employees who were working in the municipal hall in 1990. Led by former mayor, Bonifacio Bacaltos, the municipality decided to sow a bunch of sakura trees to further enhance the aesthetic appeal of their plaza. Unfortunately, though, only two of these trees have survived.
On the brighter side, the local government has already planted 9 new cherry blossom trees, to make their plaza more attractive and pleasant in the eyes. Hopefully, I will, in the near future and with God's grace, get a chance to see them blossom wonderfully and beautifully.
Sibonga's cherry blossom, although it isn't as a popular as Sirao's fiery flowers, has been getting some love and praises from locals and foreign visitors. Even Japanese tourists can help, but drop by this tree, and take pictures of it.
And by the way, take note that sakura trees don't blossom throughout the year, meaning the tree's mesmerizing buds may not be around later this year. Most experts say that it might spot producing buds in late April or early May.