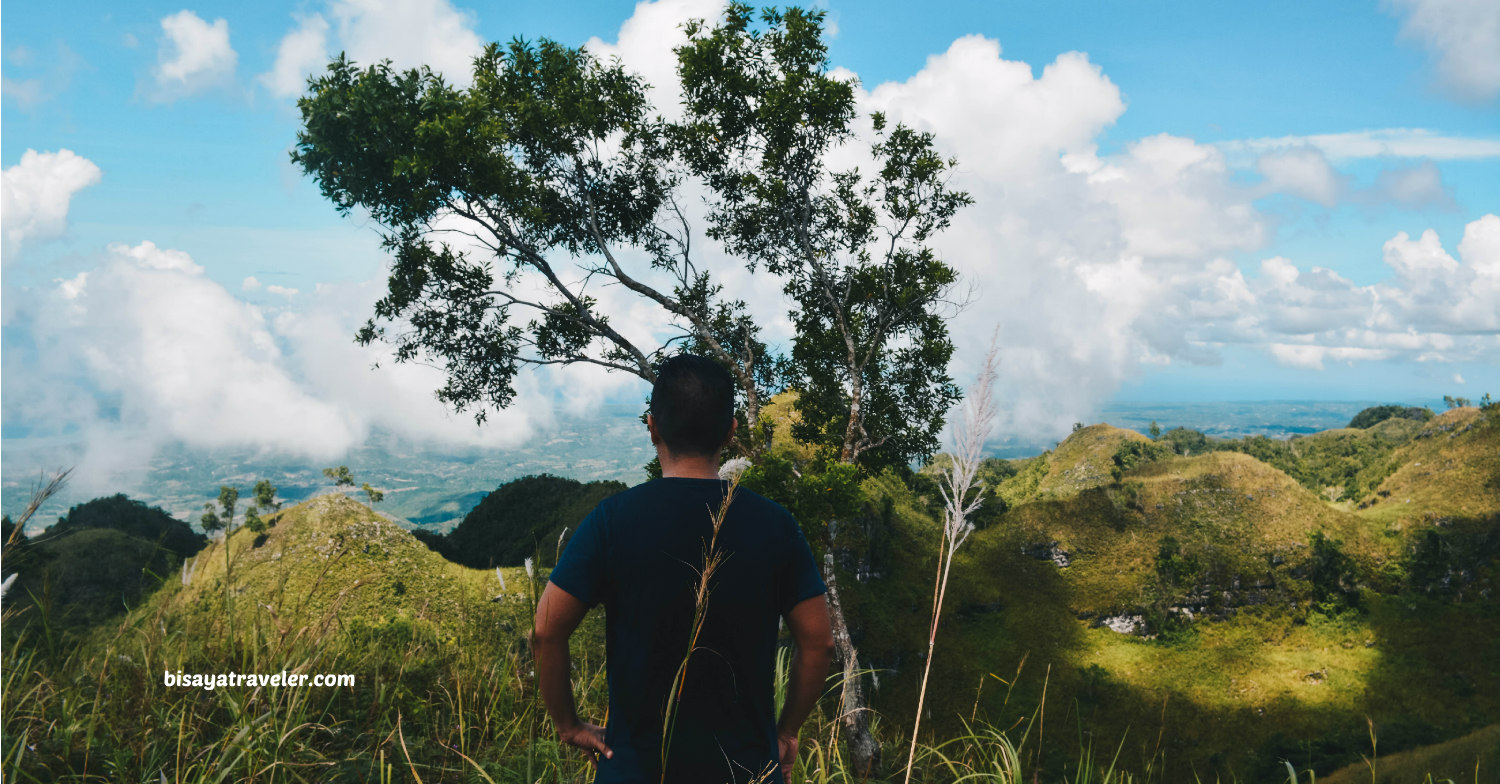 What If I Didn't Hike Candongao Peak That Day?
"You have to make the right choice. As long as you don't choose, everything remains possible", – Mr. Nobody.  Every day, we make thousands of decisions, from snoozing the alarm to picking your sleeping attire. And oftentimes, some our simpler and seemingly irrelevant daily decisions can shape our destiny. In one moment or change of heart, lives may collide and change forever. In fact, it was a wrong turn and a sandwich that initiated a string of events that led to the First World War. I, for one, also made a choice that changed lives of a handful of strangers and people. Although it's not exactly groundbreaking or life-changing for some, my decision to hike Candongao on that day did make some people happy, in the long run.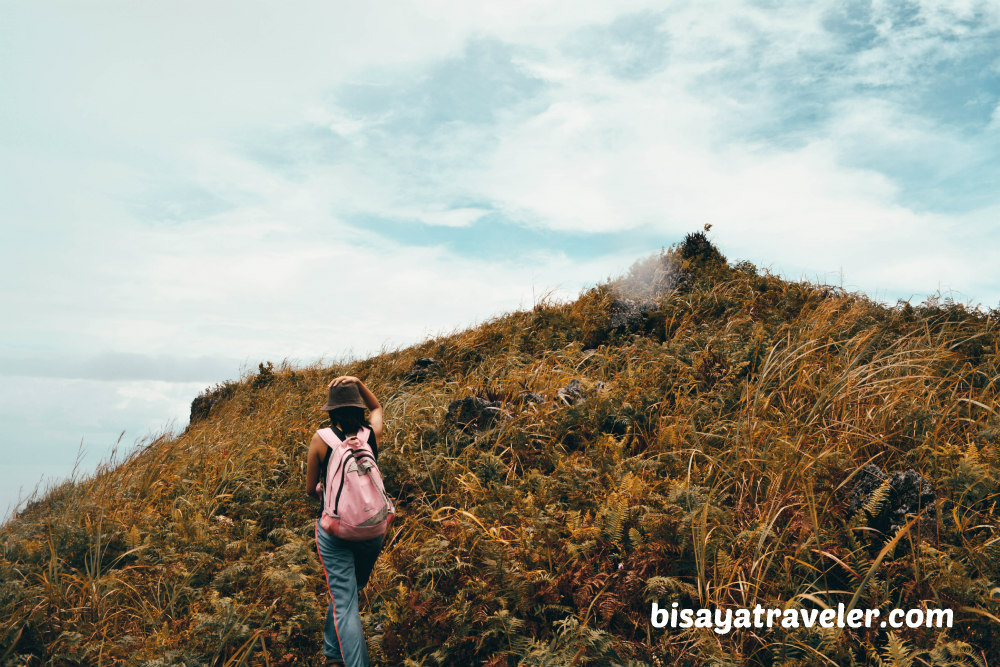 Candongao Peak was where it all started. After my first hike to Candongao Peak, I went to on a series of hiking adventures that ultimately led to the formation of a couple of sprightly and free-spirited groups. Not to mention, it sparked my curiosity and hunger for discovering hidden treasures within the province of Cebu.
But, here's the thing.  That hike to Candongao Peak almost didn't happen. Sometimes, I wonder how things may have turned out if I decided not to show up on Cebu South Bus Terminal that day.  And, as the quote from the film Mr. Nobody suggests, there are unlimited possibilities, whenever you're about to make a decision.
Why that Candongao Peak hike almost didn't happen?
I'm an introvert, and I rarely share my life to the public. I prefer to travel alone, and I I'm not comfortable being surrounded by a bunch of people.
But, one day, I decided to take a leap of faith and step out of my comfort zone by inviting my followers on Facebook to a hike to Candongao Peak.
At first, the number of interested joiners was rather overwhelming. As far as I can remember, there were over 20 people who were interested in joining the hike.
But, as the date got closer, a lot of them started to back out. Once, I thought of cancelling the hike to Candongao since there were so many people backing out and making lame excuses.
Thankfully, there was a sign of hope, amidst it all – Shenyl and Christine. Even with everyone backing out, they remained optimistic and stood firm in their decision.
A day before the hike, only these two gals gave their confirmation and commitment.
"Should I cancel this hike? Is this even a good idea?", I asked myself, while I was plotting our Candongao Peak itinerary.
I was a hiking newbie at that time, and I thought hiking in a small group, especially in remote lands, isn't a bright idea.
And, once again, I was about to call it off. With the weather not cooperating, I thought it wasn't a good decision to scale Candongao Peak the following day.
But thanks to my vivid imagination, I had visions of a multitude of possibilities if the hike pushes through.
I daydreamed of conquering steep peaks, walking on verdant hills, and meeting inspiring strangers.
And, obviously, I had another change of heart.
In the end, I decided to take the hike with Christine, Shenyl and a pair of friends, the following day. And the rest, as they say, is history.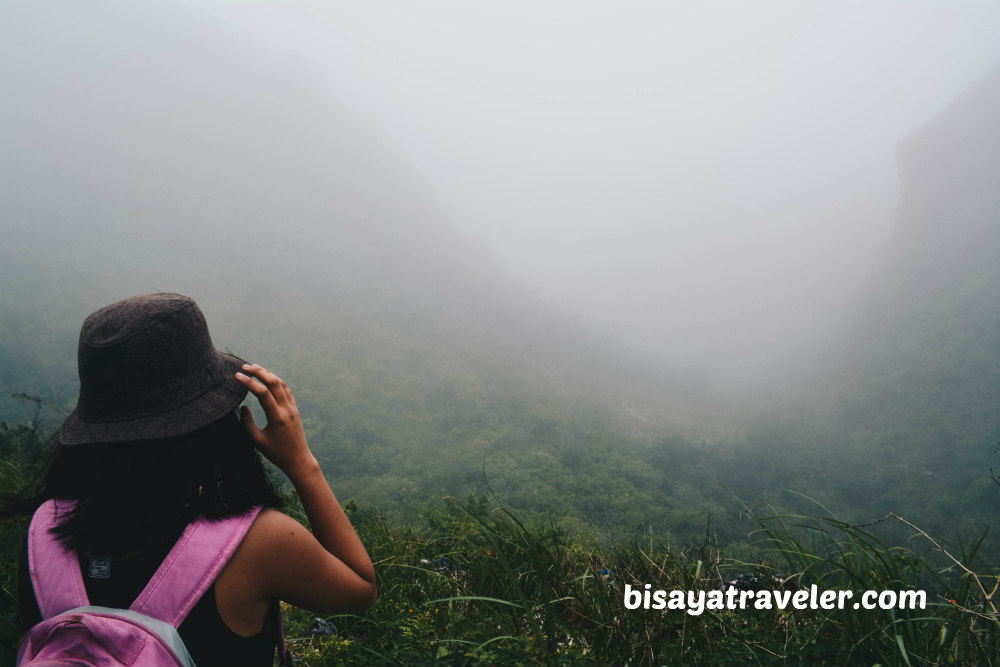 What if I didn't hike Candongao that day? I don't have a time machine to create an alternate timeline, and figure out what might have happened. Furthermore, there's no wormhole or trans-dimensional technology that can transport us into parallel universes and alternate realities. But, I do have a playful and imaginative mind with a whole universe inside it. Here are some things that might have happened if didn't make that decision.
Some people may have never crossed paths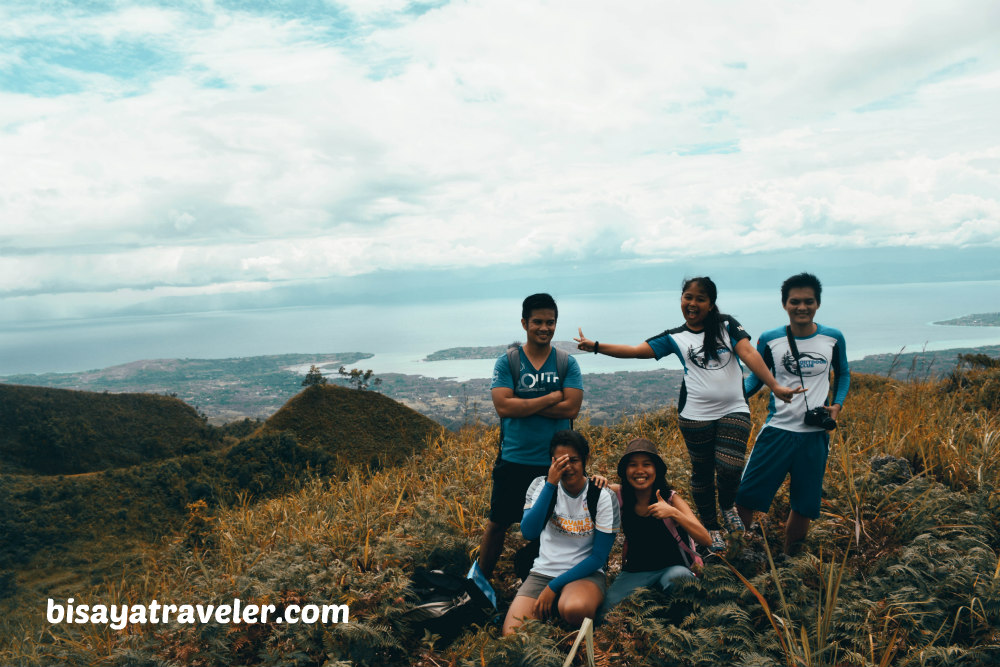 When it comes to hiking buddies, I don't have a specific preference. For some reason, I also enjoy hiking with a diverse group.
From eccentric fashionistas to a 58-year-old hardcore lady hiker, I've hiked with countless of people from different backgrounds, age groups and interests.
As long as you're healthy, free-spirited and open-minded, you'll have a shot to join me on my hikes.
But without that Candongao Peak hike, it's highly unlikely that I'll meet these people.
Moreover, I don't think the likes of IDOL Reymund and Lieve would have crossed paths with Kevin, Paul, Maria Salve, Sherlyn and others.
Despite social media's ability to connect people, I don't think they'd meet one another, if that hike didn't happen.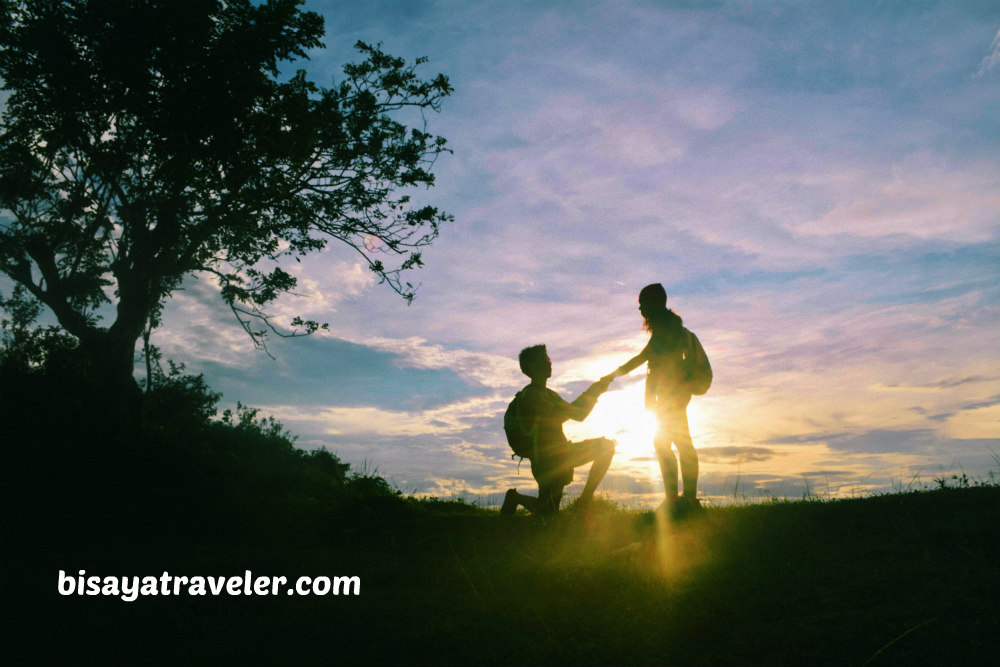 Some weren't into hiking, to begin with.
Actually, it was my previous group – Team Bang Cebu that molded some of them into hikers.
While they all love to travel, they have different preferences, as far as satiating their wanderlust is concerned.
Seeing them enjoying each other's company is a confirmation that I've made the right decision to hike that day. Even though I've intentionally detached myself from some of them (another important decision I made), it's such a joy to know that they're enjoying the world together, thanks to that apparently not-so important decision.
They'd still be happy, but a bit differently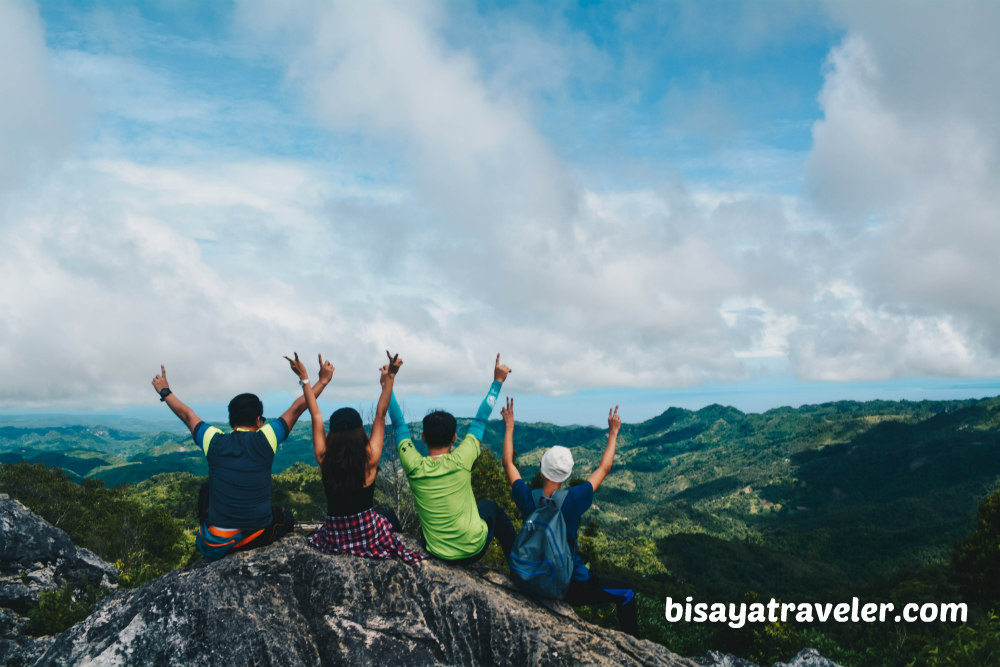 What would have happened to Christine and Donna if I didn't hike Candongao that day?
Will they find a slice of happiness on their stay in Cebu?
Will Gelique ever escape the clutches of depression?
Will Raul overcome his addiction to online gaming?
Will some of them find solace in the mountains?
Will Lieve and Reymund ever become a part of CMS (Cebu Mobile Shutterbugs)?
Will Beboy rekindle his connection with Dian?
Will Jovy find the right puppy?
I really don't know the answers to these questions. I guess they'd still be happy in their lives, but a bit differently.
Maybe, Christine would have discovered an interesting hobby or sport that would make her stay in Cebu worthwhile.
Maybe, Gelique would have hooked up with a Korean hottie who'd give her free coffee, sojo and doughnuts, every day.
And, with Tatay Raul's countless of girl friends (friends that are girls), there's definitely someone out there who'll help him shake off the cobwebs.
There are literally countless of possible realities and outcomes if I didn't hike Candongao that day. With their optimism and free-spirited demeanor, I'm a hundred percent sure they'd be just fine without me. And besides, there are plenty of vessels of joy and hope out there, who can help my current hiking pals create a sunny disposition.
Some underrated places may not have been discovered YET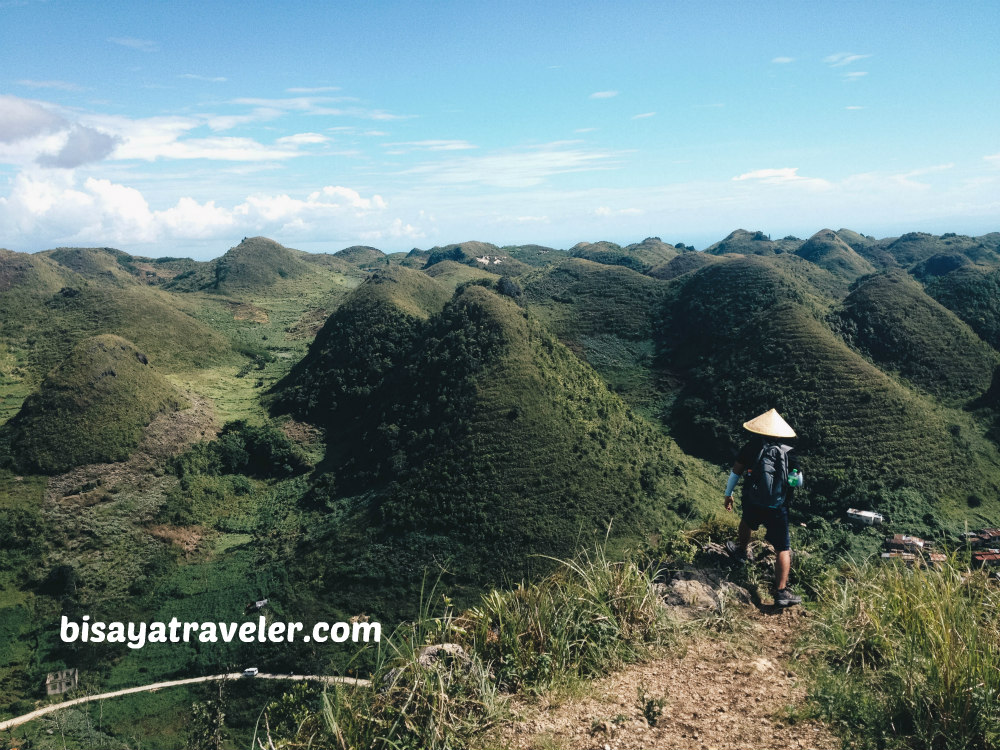 Don't get me wrong – I'm not saying that some of these places won't ever be discovered without me. After all, there are dozens of adventurers and Instagram hot shots nowadays who'll venture into remote lands and share the undiscovered beauty of Cebu.
Remember the guys who come up with the tag line" saan aabot ang xxx pesos mo" on their Facebook page?
But, if that hike didn't happen, I may not have met a glut of amazing people who would take me to some of Cebu's undervalued places. And let's face it, there are some secluded breathtaking places in Cebu that you can't explore without a local's perspective.  Through my adventure and hiking blog, there have been quite a lot of locals who've reached out to me, to showcase the beauty of the hidden wonders of their barangay and town.
I'd still end up being a hiker and a storyteller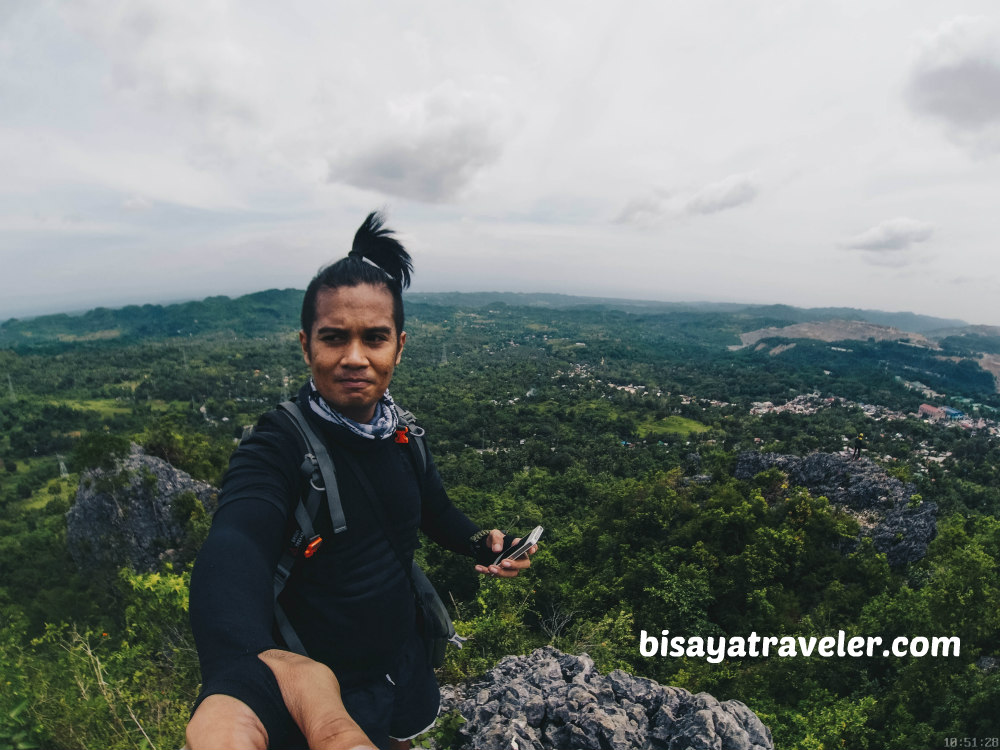 I believe in fate. With or without that hike Candongao Peak hike, I'd still become a hiker and a storyteller. If that hike didn't capitalize, I'd probably hike Cebu with a different cast.
The characters and people in my stories may still include some of my current pals. Or, it could be any random reader or stranger like you. Or, it could be a mixture of both.
To me, everyone has a purpose on earth. Even if we didn't take the original path, we'll still end up doing the things we were supposed to do. If you were born on this earth to become an inspiration to others, you'll eventually get there, and fulfill your mission.
My career as a freelance writer is a testimony to the existence of fate or destiny. In my youth, I've discovered that I have a knack for writing. From poems to composing songs, I did enjoy the art of writing in my formative years.
I, however, took the wrong road, thinking a technical or engineering course would be a better fit for me. Back then, there were zero opportunities for freelance writers and creative introverts. Heck, there weren't any BPO companies and writing gigs in the Philippines those days.
As a result, we were compelled to study courses that led to typical jobs.
Truthfully, I felt like I was out of place, in all my years of studying electronics in Don Bosco. Even so, I finished my technical BS course, and went on to work for a tech company. Years later, I opened my own tech business, hoping to find my true calling and career.
Unfortunately, that didn't work out well for me.  I lost everything that I worked hard for years, and I was on the verge of drinking the cup of depression.
To make ends meet, I had to work as an online writer for Filipino and Indian clients.
The rates, for article writing, were fairly low, during those times. But, I was in dire need of a career makeover. And, the only way to do that is to start over and do something that you truly love.
Slowly, I kept working on my craft and portfolio, until I earned the trust of a few big-time clients. Today, freelance writing is my bread and butter. And though I'm not as rich as a business tycoon, I have at least found my purpose.
And, that's how fate works! I didn't take the right path, but I still ended up where I'm supposed to be.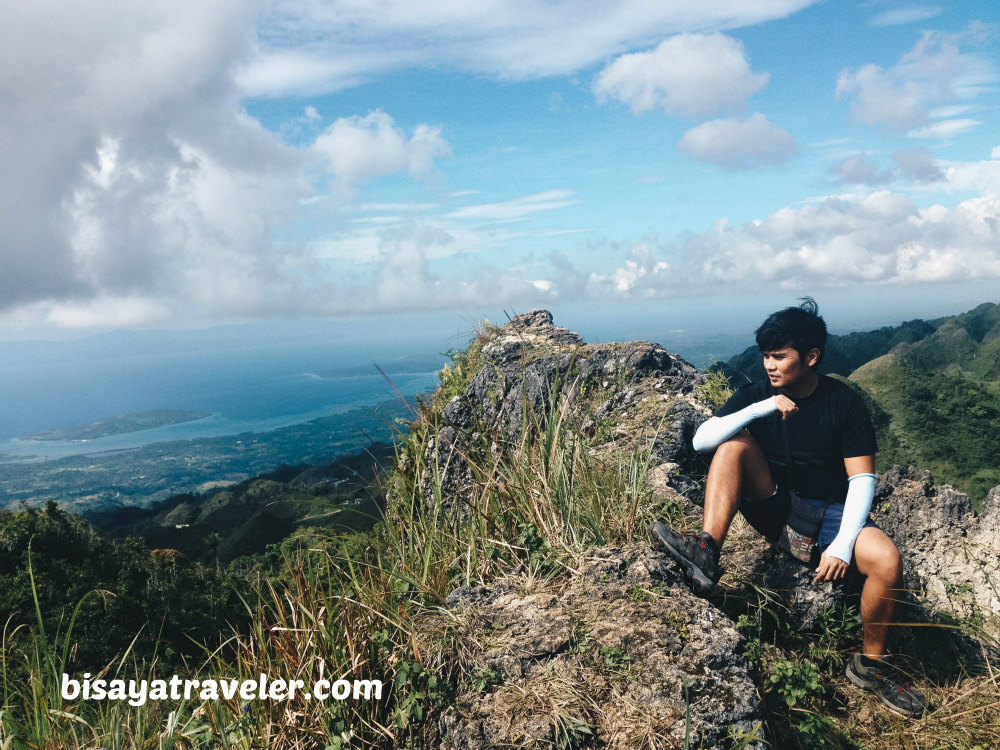 In a parallel universe, I might have a different job, hobby or passion. But in this world, I was born to walk the earth.
How to get to Candongao Peak:
Interested in hiking this peak? Just refer to my old posts, Kandungaw Peak And Dalas-ag Peak: The Second Time Around and Candongao Peak: Trekking Deep Into Cebu's Surreal Highlands
There are infinite possibilities and multiple realities, every time we are at a crossroad in our life.  So, the next time you're about to make a decision, relax, take a deep breath, and think over it. Who knows? A simple "yes" or "no" may change someone else's fortune or, more importantly, make the world a little bit better.